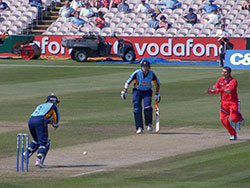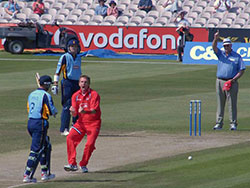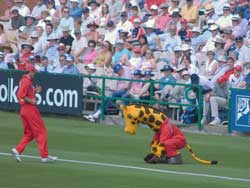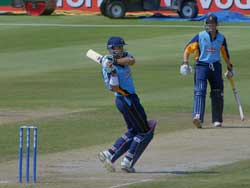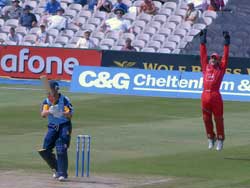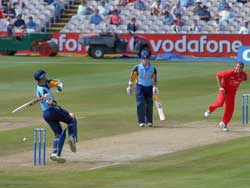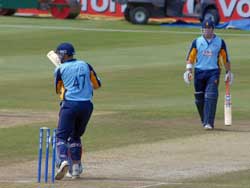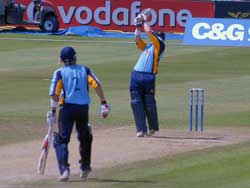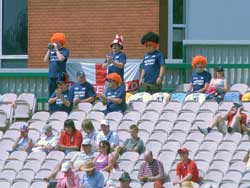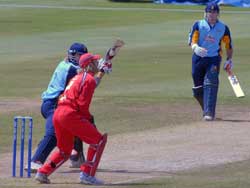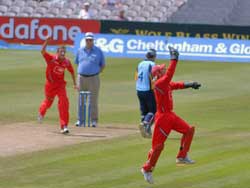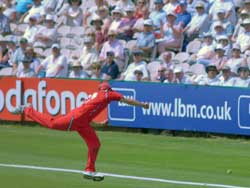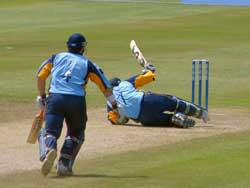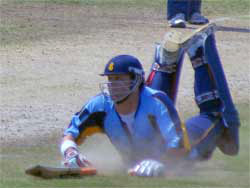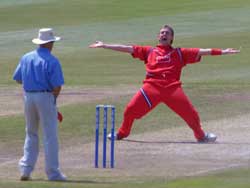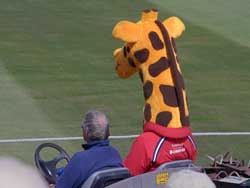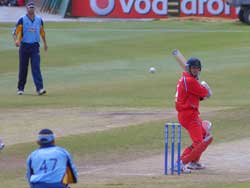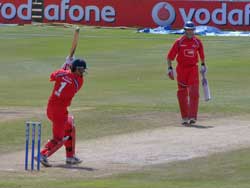 With extra groundstaff standing by, Lancashire had a lucky escape when Loye was dropped in the first over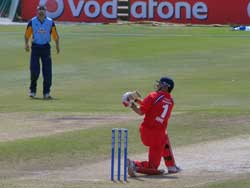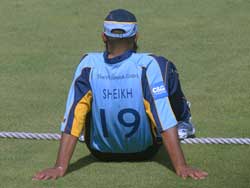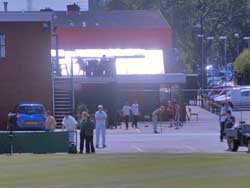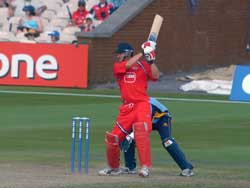 Shortly after the 100 came up Lancashire lost their first wicket when Chilton was out lbw and when Hodge came in he once lost his bat while driving.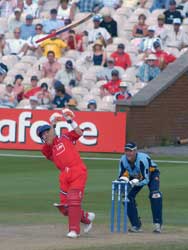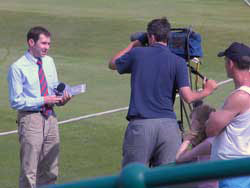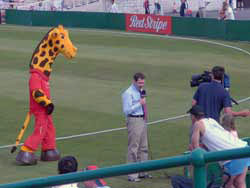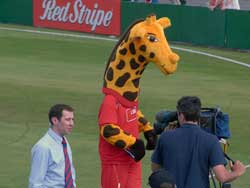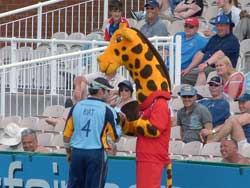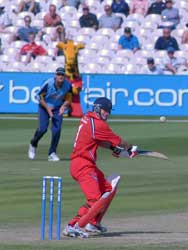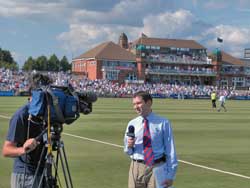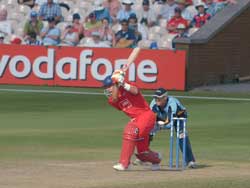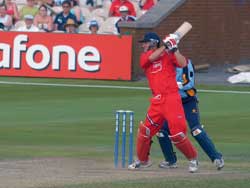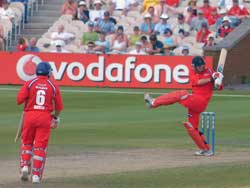 A blisteringly hot day and with Lancashire having to win to keep their lead in the Northern section of the league, a good crowd was at Old Trafford to see Derbyshire bat first having won the toss. Click on an image for a larger image and more details
Dominic Cork struck early for Lancs claiming the wicket of Di Venutu lbw. The Lancashire mascot takes over as ball boy!
Derbyshire found runs difficult to get and lost a second wicket at 31 when Pipe was out for 18
Birt and Taylor revived the spirits of the Derbyshire supporters with some good hitting particularly off Tom Smith - for once.
After a stand of 50 Marshall got 2 quick wickets both caught behind by Sutton.
Birt and Welsh, despite some escapes put on 60 before Cork struck several times to make Derbyshire 193 all out
Lancashire now took control with Chilton and Loye scoring freely though the glare off a nearby roof must have been a problem.
A Sky Sports Unit covering the match were surprised when a giraffe appeared on the scene. Surely they had been told about the dangers of working with children and animals!
Hodge and Loye hit the ball all round the ground with Hodge finishing on 39 not out and Loye 120 not out . Lancashire had a comfortable nine wicket win to keep them on top of their group. A win against Warwickshire in a couple of weeks will take them to a Lord final unless Durham slip up in their remaining games.
Lancashire v Derbyshire
C and G 2006