Lancashire v Durham at Old Trafford May 14th 2006 C & G Trophy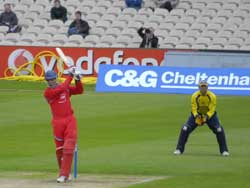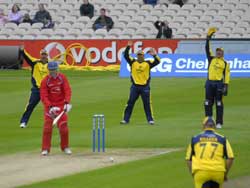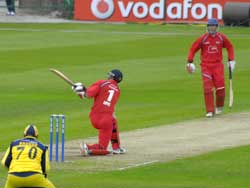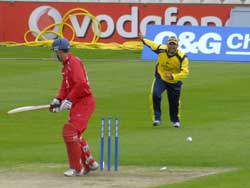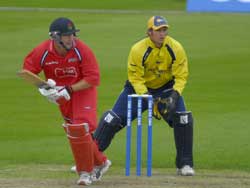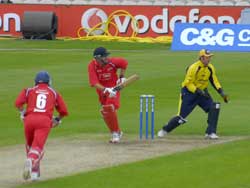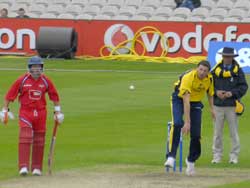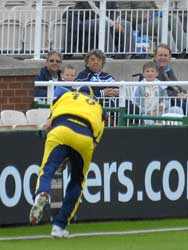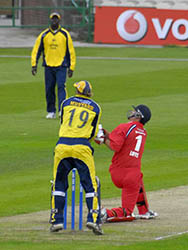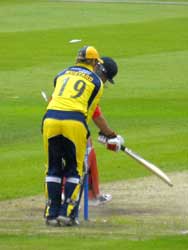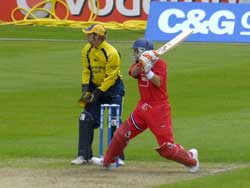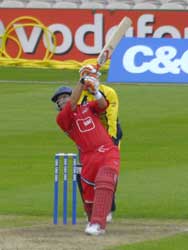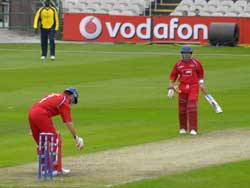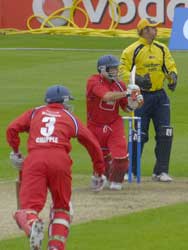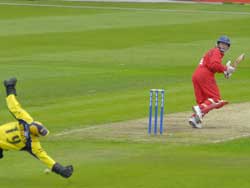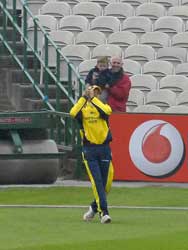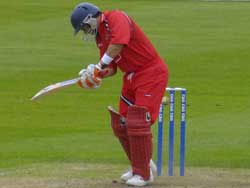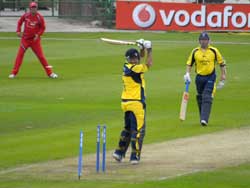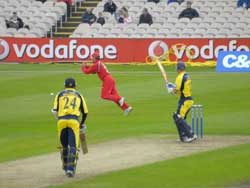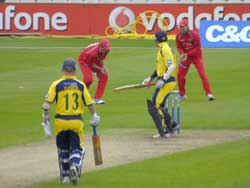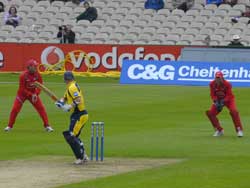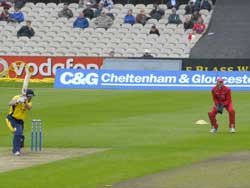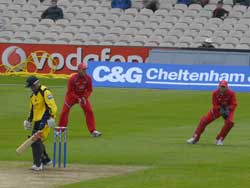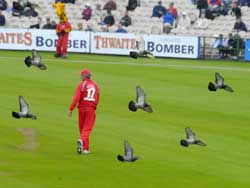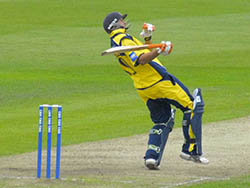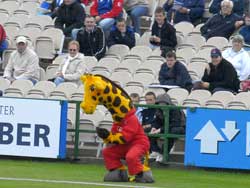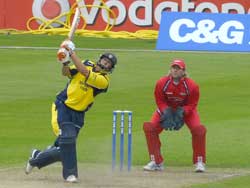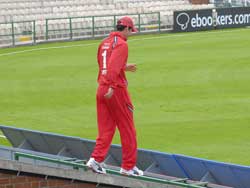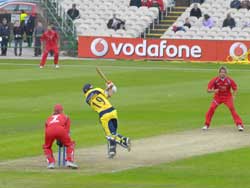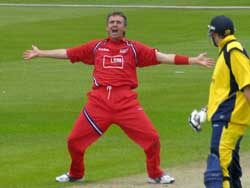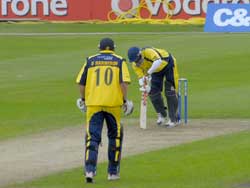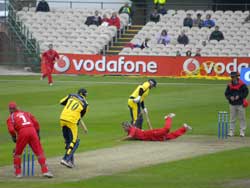 Leaders in the Northern section of the C & G Trophy, Lancashire won the toss and decided to bat on a cloudy day with no sign of blue sky at all. Click on an image for a larger version and more details.
Lancashire started well helped by a number of wides and noballs and Chilton and Loye were scoring freely
Loye was caught with this hit but as the fielder was over the boundary it was a six and the score raced to 96 off 16 overs before Lancashire lost their first wicket- that of Chilton for 19 - bowled by Harmison.
Hodge joined Loye and eventually Loye reached his 100 and Hodge his 50. After 37 overs Lancs passed the 200 mark
It was good to see Steve Harmison back bowling after his injury and at 211 Loye was bowled by Killeen for 127
Lancs continued to pile on the runs with Hodge hitting a six before Law was out for 11 at 259. Chapple joined Hodge who passed his 100.
Lancs lost the wickets of Chapple and Hodge before reaching 307 for 5 off their 50 overs.
Durham lost their first wicket at 64 when Maher was bowled and Chapple suffered two dropped catches off consecutive balls.
A trio of caught behinds off Chapple leave Durham 5 for 81 and struggling
Mustard and Breese (good names those) put together a stand to defy the Lancashire bowlers.
Mustard hits a six and almost loses the ball but then is caught on the boundary to make Durham 7 for 142
With Gibson out lbw to Cork and Harmison caught and bowled by Marshall Durham were soon all out for 182 off 43.4 overs, Lancashire winning by 125 runs. Good news too for the future, with Lancashire to stay at Old Trafford.