City 2 Birmingham City 0
Sept 21st 2011 25,070
Carling Cup 3rd round
This game will be remembered manly for the debut of Owen Hargreaves. His spectacular goal and his almost 60 minutes on the pitch is good news for City. The last time he played 90 minutes was some three years ago for United in a 1-1 draw at Chelsea. After his terrible knee injury and follow-up problems over the past three years this was a comeback to savour. There was a debut too for reserve keeper Pantilimon but he had little to so as Birmingham City were completely outplayed from the start and once City had established a two goal lead the visiting Cup holders rarely got a look-in. The second half hardly existed. We had a rare look again at Wayne Bridge and Nedum Onuoha and promising Abdul Razak had his first full game. Hargreaves' goal was his first since netting for United against Arsenal in April 2008. He had made only 39 games for United in 4 years before joining City on a free in a move that surprised many. Today's effort will have given him a lot of confidence.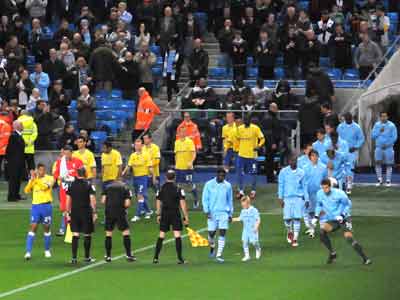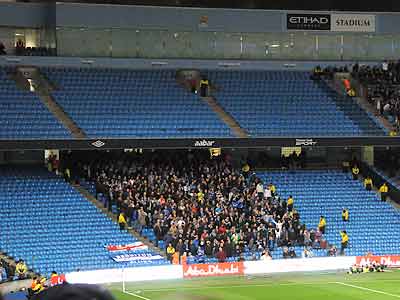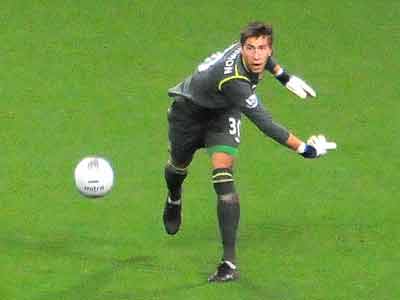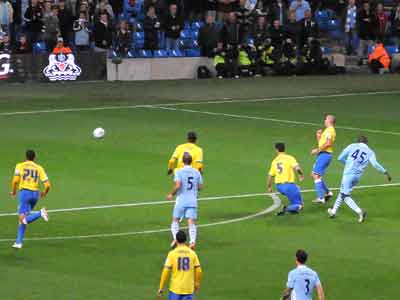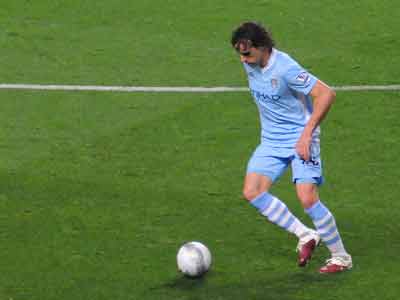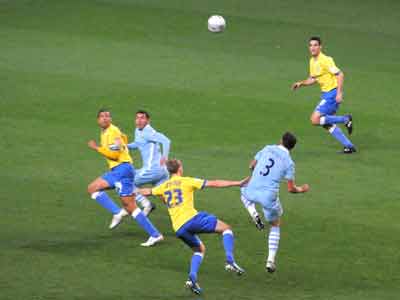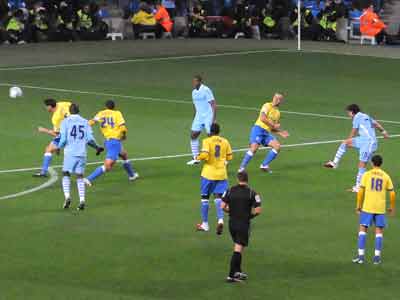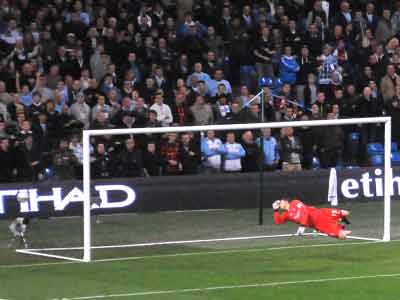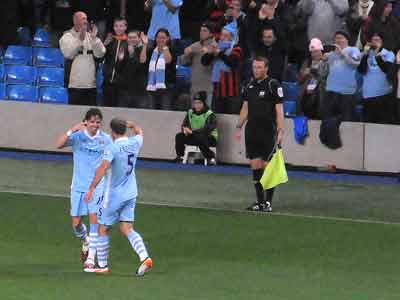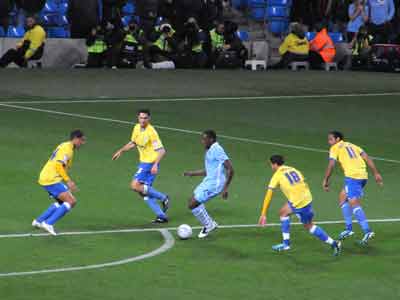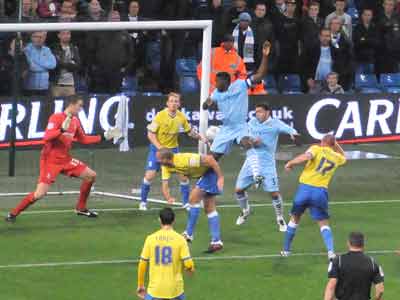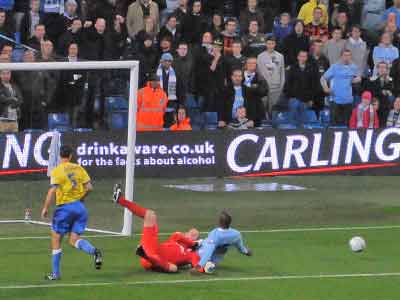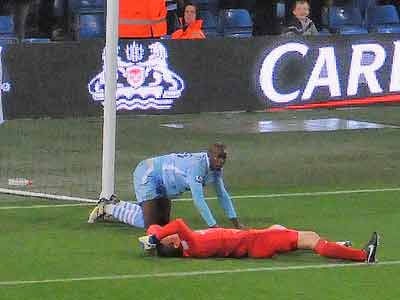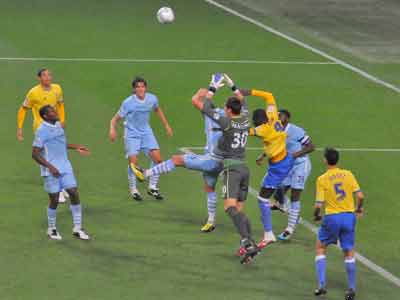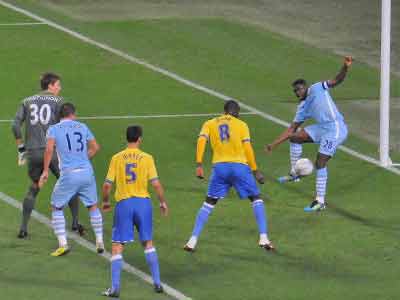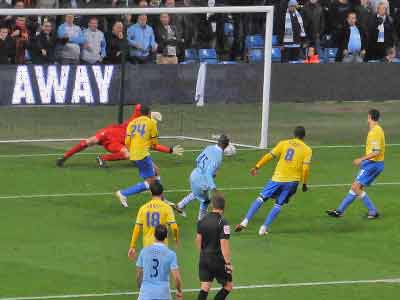 Only a few hundred Birmingham City supporters turned up
City made eleven changes from the game at Fulham. Tevez and Balotelli were up front and there were several full debuts
We had a first view of the very tall Costel Pantilimon in goal
An early shot by Balotelli is saved by the keeper
All eyes were on Owen Hargreaves making his come back
Another name from the past Wayne Bridge heads on for Tevez
After 17 minutes a loose ball ran to Hargreaves about 25 yards out and he cracked the ball past Doyle giving the keeper no chance.
It must have been a great moment for Hargreaves after suffering for three years out of the game
Nedum Onuoha attracts four defenders in this City attack
Nedum Onuoha ha an attempt on goal at a corner
Balotelli collides with the keeper going for a dangerous cross.......
.....Balotelli came out best in the encounter- Doyle having to have some treatment
In a rare Birmingham attack Pantilimon failed to catch the ball.......
....... and Kolo Toure had to clear off the line from Davies when the ball came back
After 38 minutes Balotelli netted after good work by Bridge and Kolarov on the left
Apart from a good chance missed by Tevez the second half lacked any incidents of note and it was a really comfortable win by a virtual second Man City side.
On this viewing I cannot see Birmingham City returning to the Premiership in the near future!
Team
Pantilimon 6.5: Onuoha 7, K.Toure 7, Savic 7, Kolarov 7; Zabaleta 7, Razak 7,(Scapuzzi), Hargreaves 8.5 (Milner 7) Bridge 6.5 (Rekik), Tevez 7 Balotelli 7