City 2 Sevilla 1
Champions League
October 20th 2015 45,595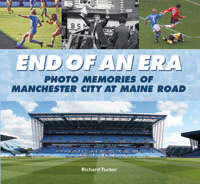 Now available from Amazon ( click on image for link)
WH Smith and the City shop
This was certainly not one of City's best performance's. Another evening of frustration was only saved by a great goal by Kevin De Bruyne in the first minute of added time. For most of the game Sevilla looked the better side and if they had finished better it would have been disaster time for City.
The visitors were much quicker on the ball and faster and time after time they broke through the home defence.
I am afraid Sterling had a poor game and was pretty anonymous. Bony too despite having a part in City's equalizer failed to impress. Even De Bruyne failed with some passes but he saved the day for City. Navas tried hard but Toure and Fernandinho were below their best. The team just about managed to keep their heads above water and Champions League hopes are still there.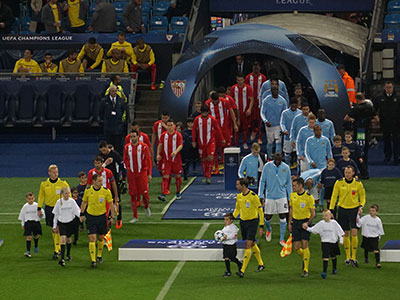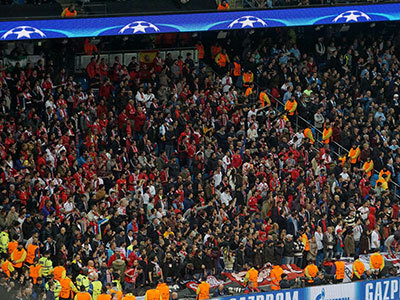 City were virtually unchanged from the last game still missing Aguero and Silva. Kompany and Kolarov were on the bench.
Sevilla had a noisy set of fans but not great in number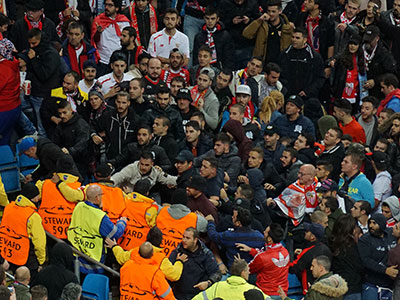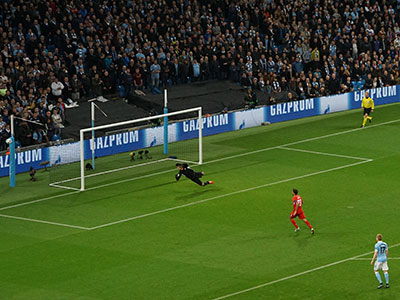 There appeared to be a spot of trouble early on
Navas had a shot early on but it went well wide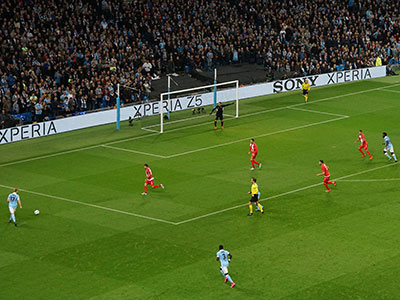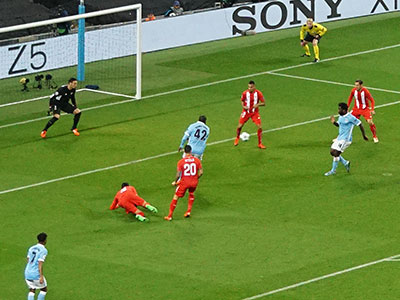 On 9 minutes a cross from De Bruyne was met by Bony.....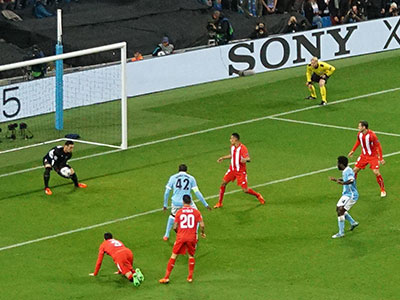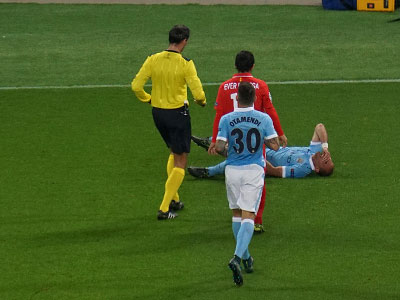 ....but his shot was straight at the keeper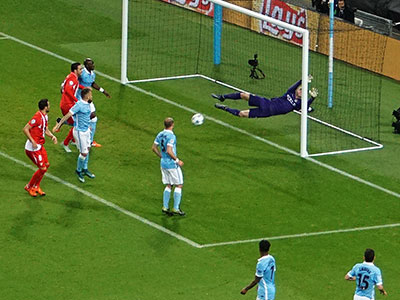 Looks like he's been hit in the fundamentals!
Following a free kick Konoplyanka hits the post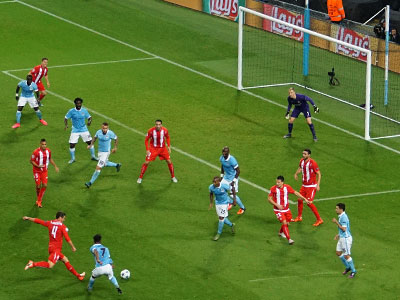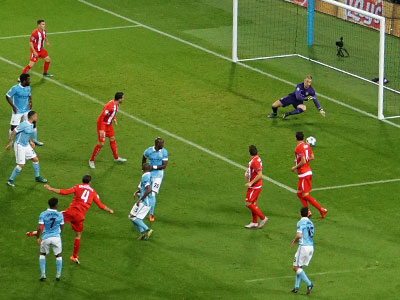 The ball is not cleared and Krychowiak has a shot but Hart saves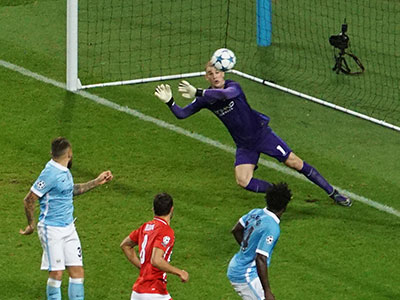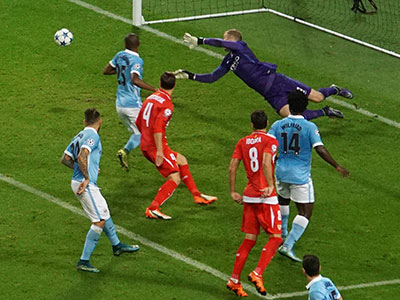 More pressure on the City goal and Joe Hart is again called into action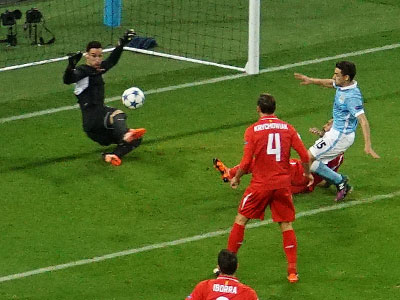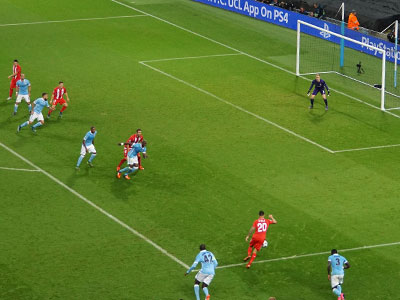 At the other end the keeper saves from Navas
On 28 minutes Vitalo crosses.....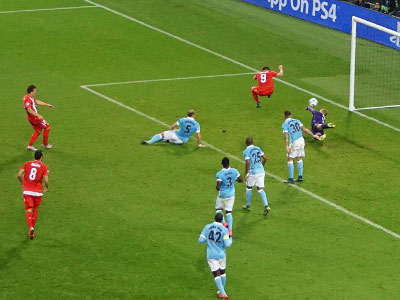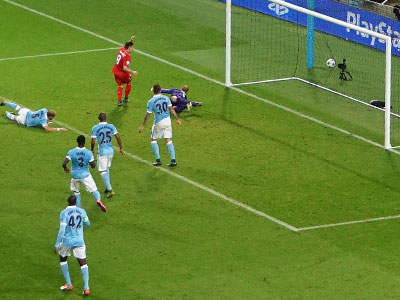 ...and Konoplyanka shoots past Joe Hart to give Sevilla the lead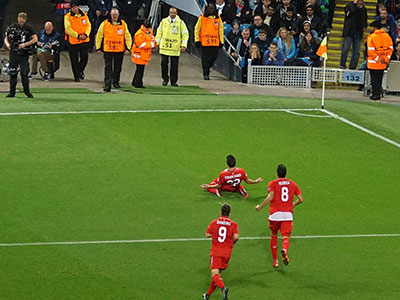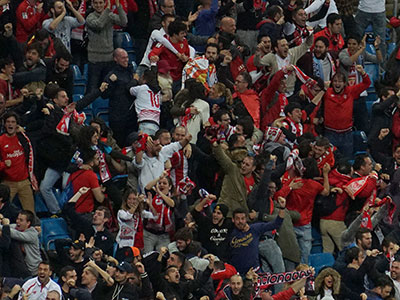 They certainly deserved the lead having had most of the play and their fans enjoyed the moment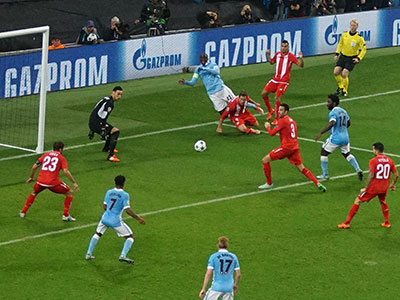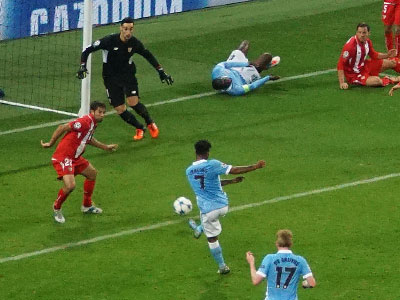 However City came back at them and Yaya Toure somehow managed to dribble down the goal line and he put the ball back to Sterling who shot....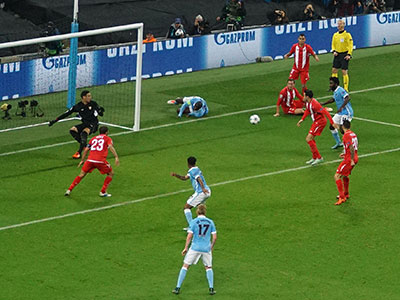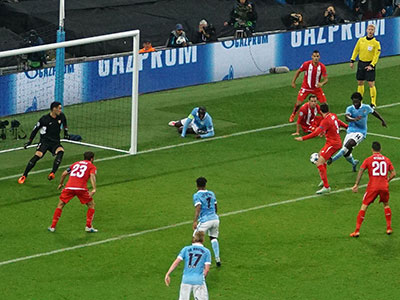 .....but the keeper saved and the ball came out to Bony who shot.....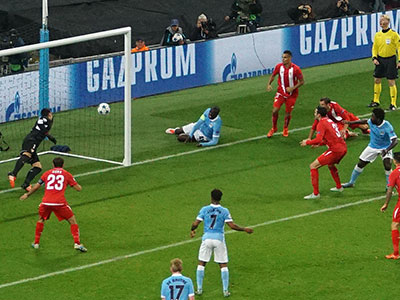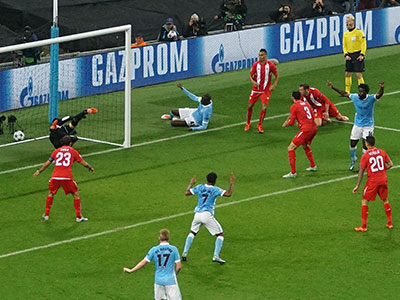 ...and the ball was deflected by a defender into the net - one all Phew!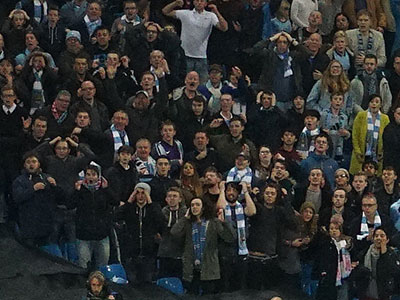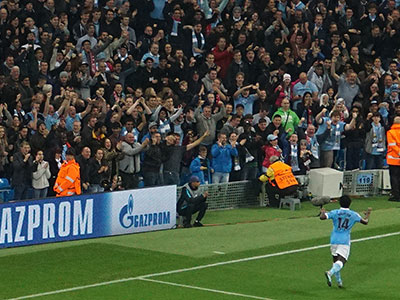 At first the City fans could not believe it but a goal it was and Bony celebrated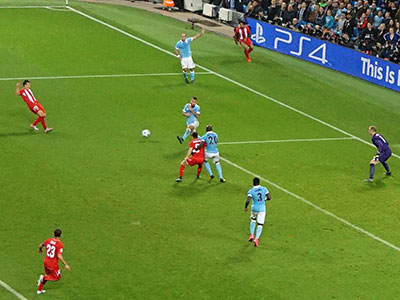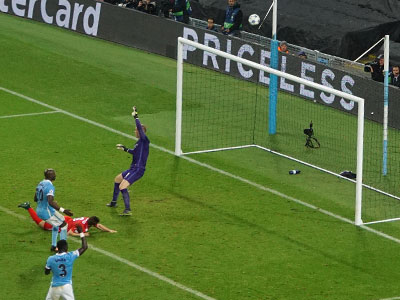 A header from Gameiro goes over the bar and it's one all at half time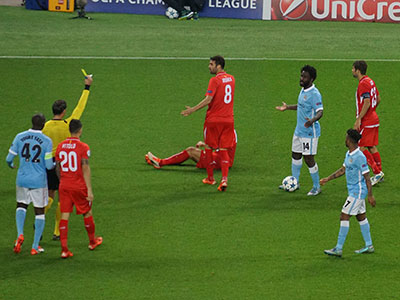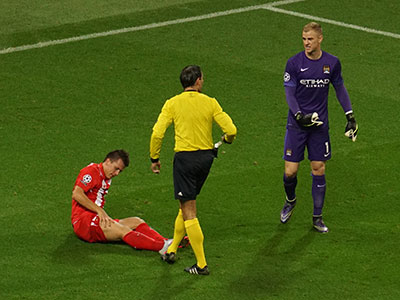 early in the second half Bony gets a yellow card for a foul
Hart has a word with the ref about exchanging xmas cards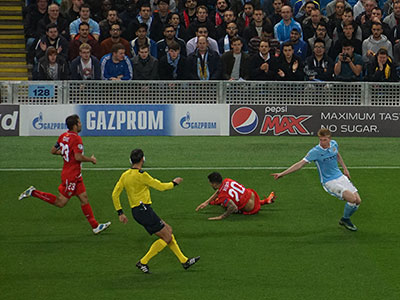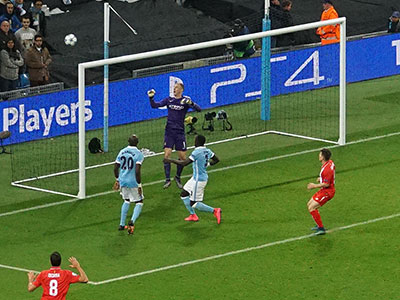 De Bruyne is robbed of the ball
Another Sevilla chance is missed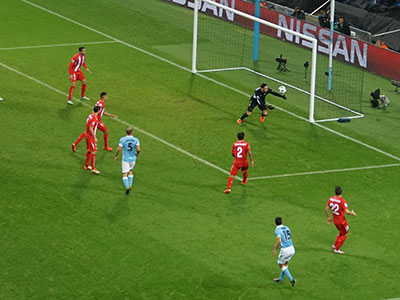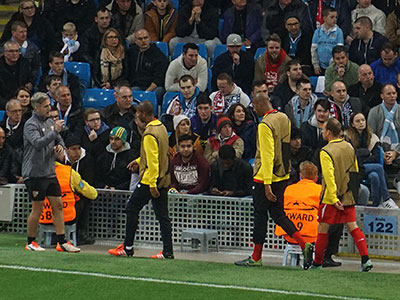 6ft 4in tall ex Stoke N'Zonzi warms up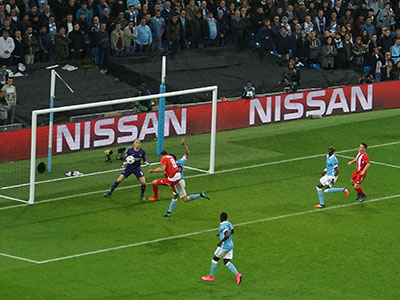 Kolarov comes on for Zabaleta on 60 minutes
City still holding off Sevilla attacks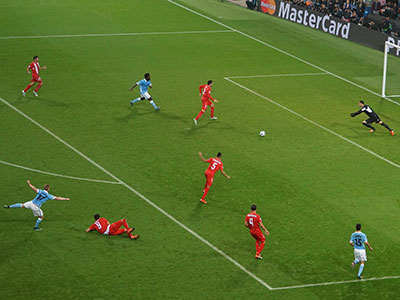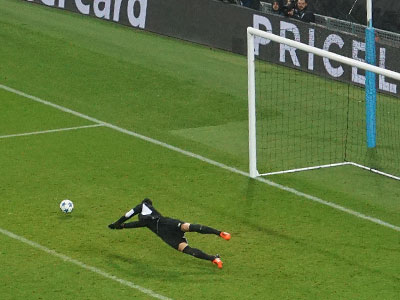 On 67 minutes De Bruyne shoots just wide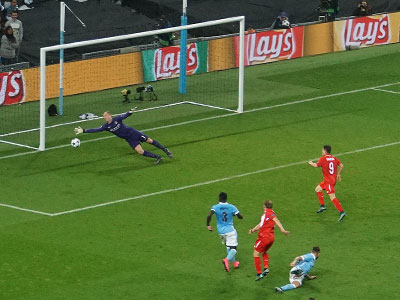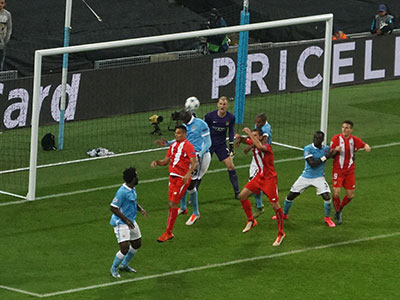 Yet another Sevilla attack is thwarted by Hart and City clear the corner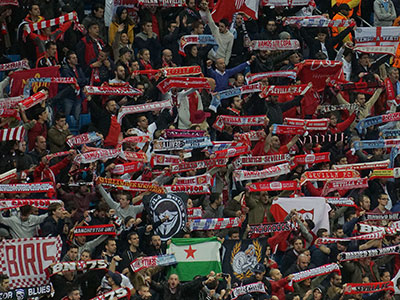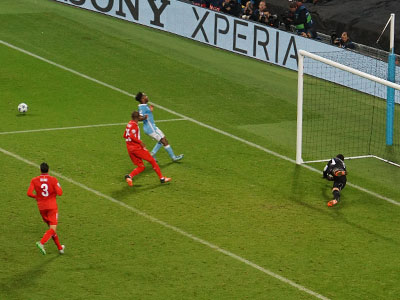 The Sevilla fans show their feelings
Sterling just fails to meet a cross by De Bruyne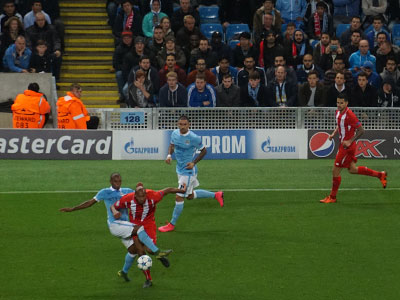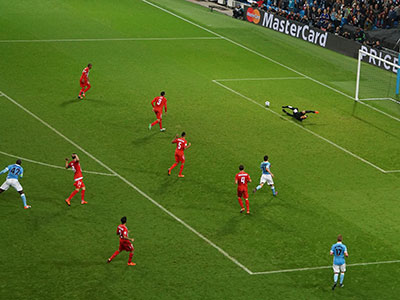 nearly time and Toure has a shot saved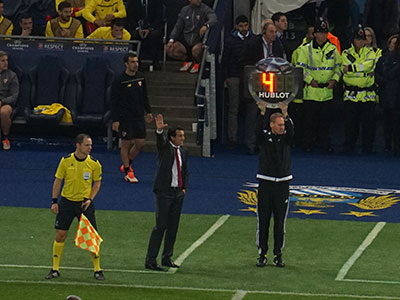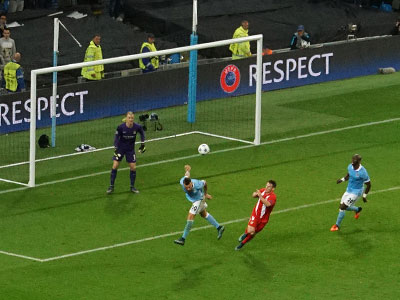 four minutes of added time is shown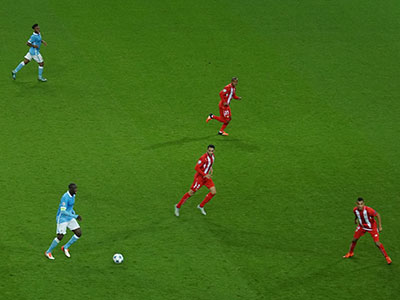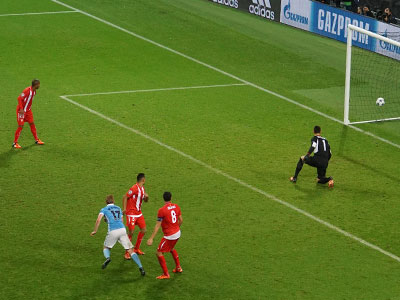 one minutes later Toure passes to Kevin de Bruyne and he lashes the ball past the keeper with his left foot - great stuff!!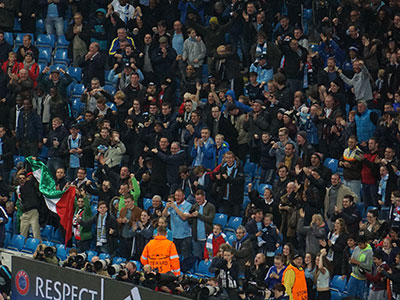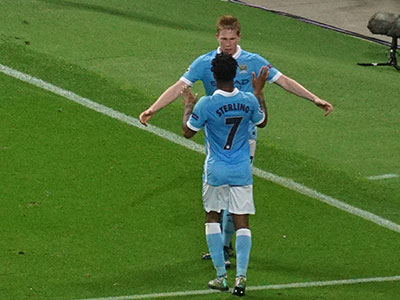 The City fans cheer and Sterling congratulates Kevin De Bruyne on his goal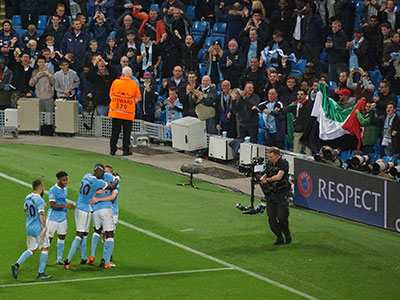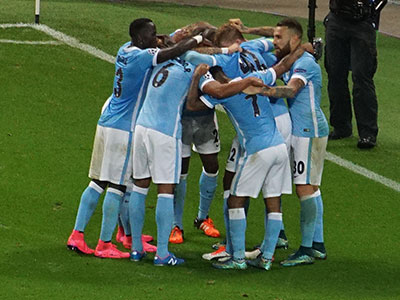 The City team celebrate a really vital goal that is likely to extend our Champions League season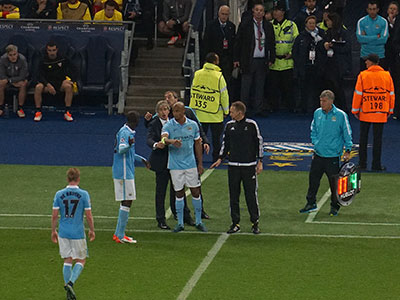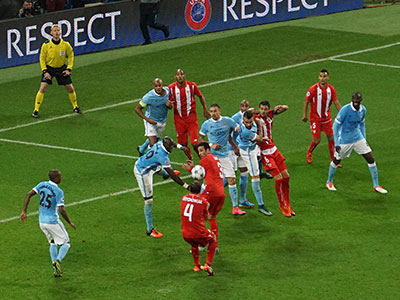 kevin comes off to great applause while the manager sorts out the captains arm band as Kompany comes on
City manage to clear a corner as the seconds tick away to full time
Team
Hart 7: Zabaleta 6.5 ( Kolarov 7), Otamendi 7, Mangala 7, Sagna 7, Fernandinho 7, Toure 7, Navas 7.5, Sterling 5.5, De Bruyne 8 ( Kompany) Bony 6 ( Fernando)