City 6 Newcastle U 1
October 3rd 2015 53,850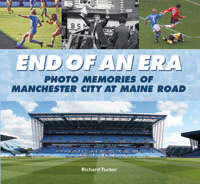 Now available from Amazon ( click on image for link)
WH Smith and the City shop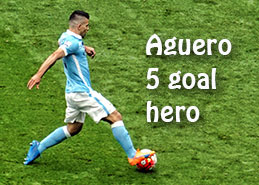 Incredible! Talk about a game of two halves! You would not have thought at half time that City would end up winning 6-1. The amazing Aguero scored five goals in 23 minutes - only the fifth player to score 5 in the Premiership - the others being Shearer, Defoe, Andy Cole and Berbatov.
Newcastle United took the lead and missed two really good chances. The City defence was a mess and the marking was well off. Sterling was having a bad game and it was no surprise to see Navas warming up well before half time! Then Aguero scored just before the break from close range and then in the second half we had an amazing turnaround. Aguero, De Bruyne and Silva cut the Newcastle defence apart and it could have been more than six. Pellegrini was able to give both Bony and Iheanacho some time on the pitch. Kevin De Bruyne scored an excellent goal and was in good form but it was the Aguero show that had everybody talking. Apparently he was not quite fit and had to have treatment at half time. Bournemouth better bring a load of deck chairs to block the goal at our next home game in a couple of weeks.
At last we are keeping a forward up when defending a corner. It does give us the chance of a quick counter attack providing our defence clear the ball quickly. As far as the defence are concerned we need Kompany back as soon as possible. As to who is his best partner - well that's a good question!!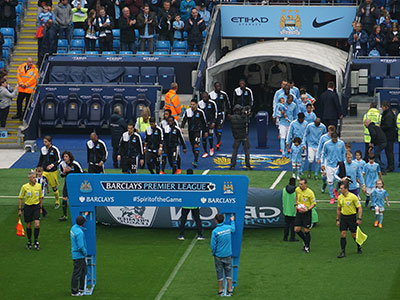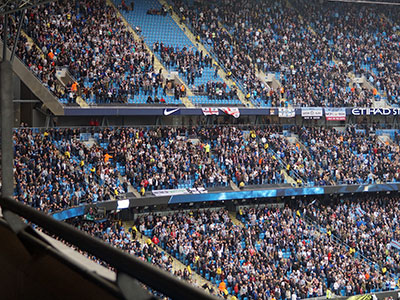 Good to see Zabaleta back from injury and Mangala returned too
AS expected Newcastle had excellent support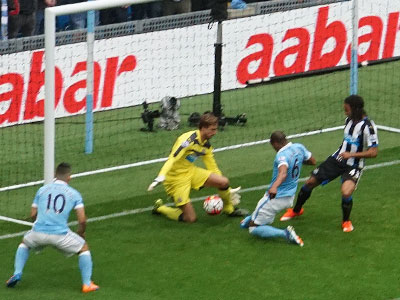 Following an early free kick taken by De Bruyne Krul was kept busy to keep the ball from going in the net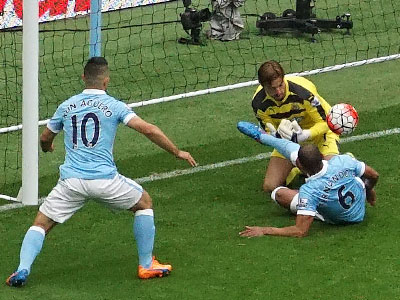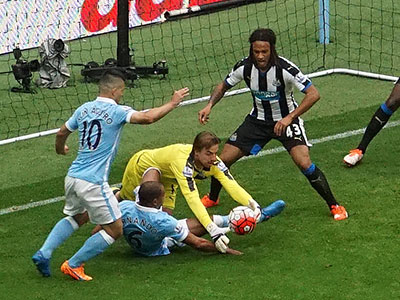 and he almost let Fernando score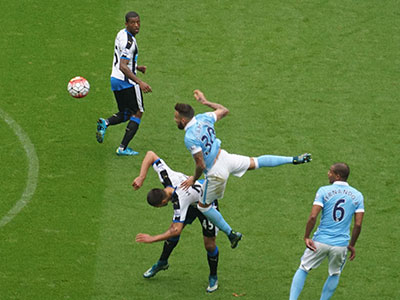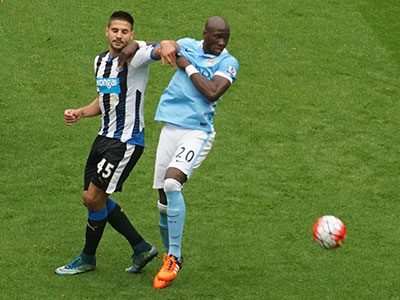 Mangala wrestles with Mitrovic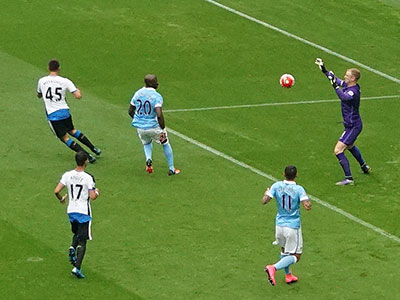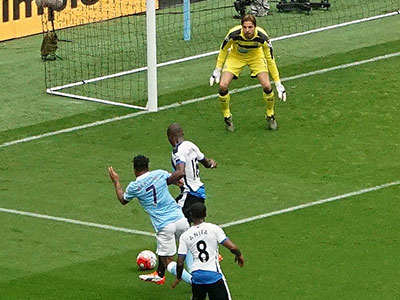 Sterling went down after this tackle but no penalty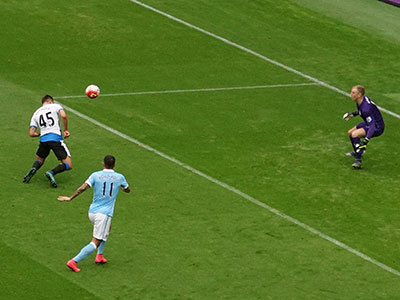 On 17 minutes Newcastle cleared a City attack and within seconds the ball came to the unmarked Mitrovic who headed .....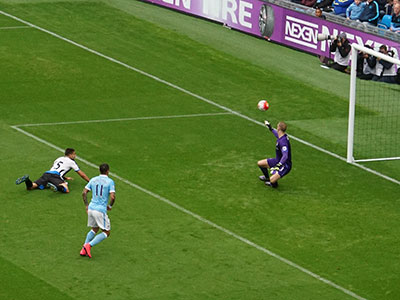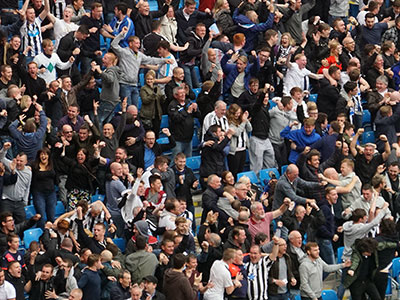 .....the ball past Joe Hart and Newcastle were ahead and their noisy fans were even noisier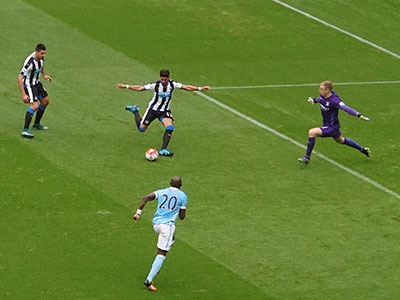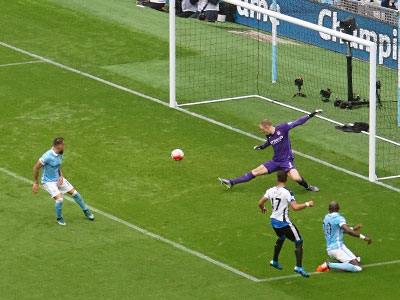 Newcastle created more chances but City's goal survived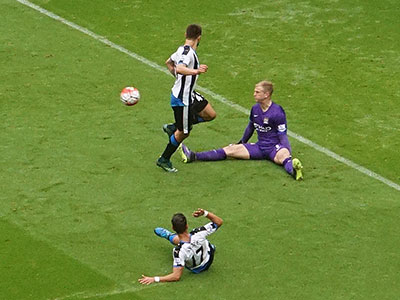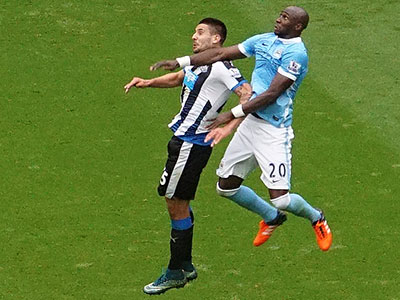 Hart makes a brilliant stop when all looked lost
Mangala heads clear from Mitrovic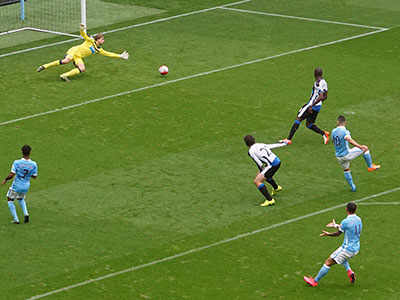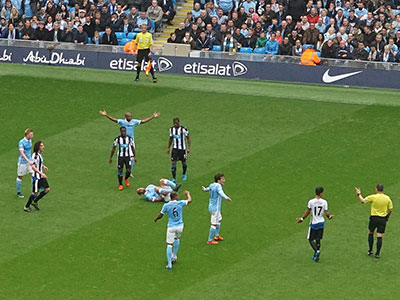 on 33 minutes Aguero shoots just wide
Zabaleta is brought down by Anita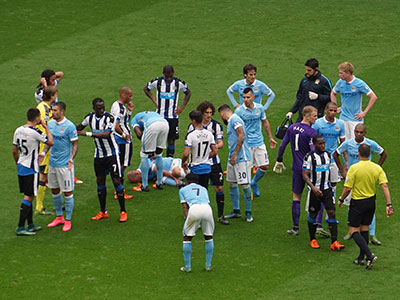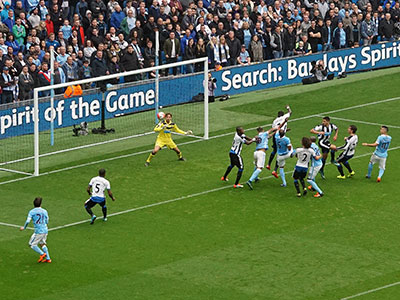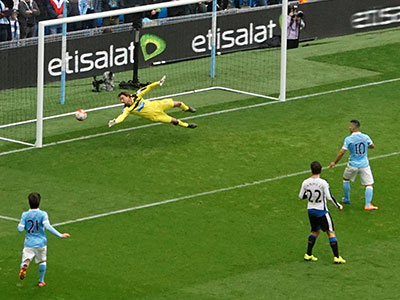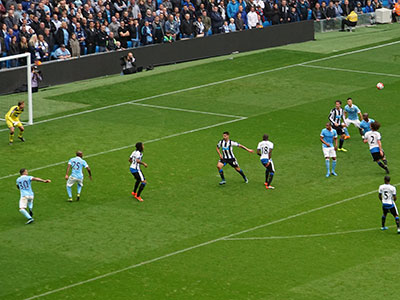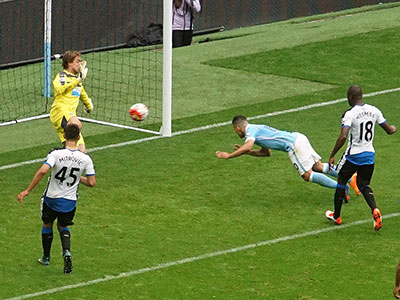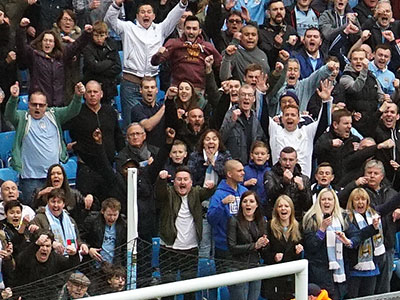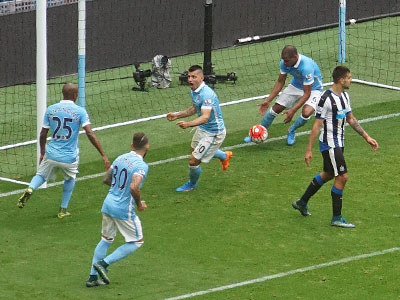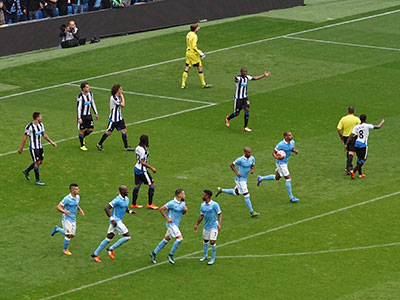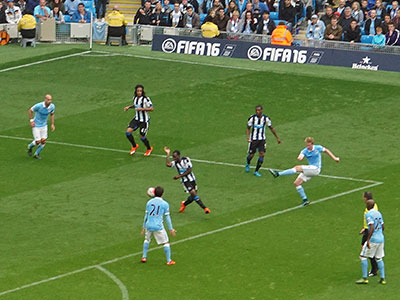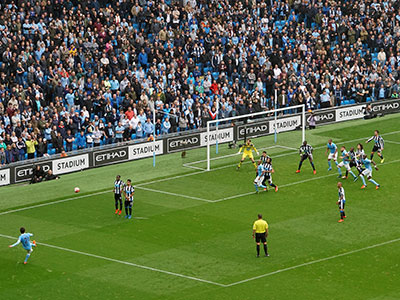 It looked bad for a while and Anita got booked
A Fernando header goes wide
A Fernandinho shot goes just wide
A short corner on the right ends with the ball coming to Fernandinho who heads it back to.....
.....Aguero who heads it past Krul to make it one all
The City players didn't waste any time celebrating - they picked up the ball and ran back to the centre
Kevin misses with this effort on 44 minutes
City had a free kick in added time but no goal resulted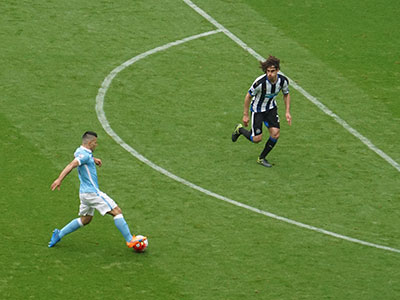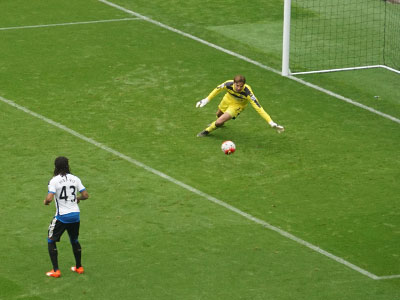 Shortly after the interval Silva put Aguero through and his deflected shot put City ahead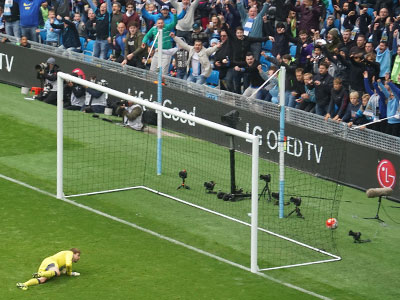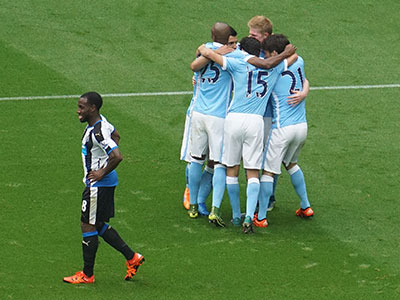 After the form of City in the first half we had to pinch ourselves when we went ahead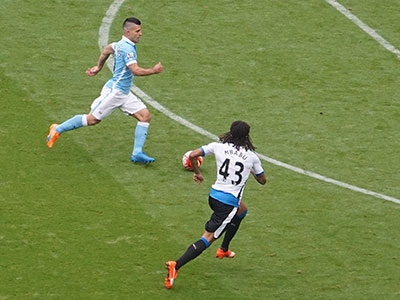 AMAZING - a minute later De Bruyne puts Aguero through and he chips the ball over the onrushing keeper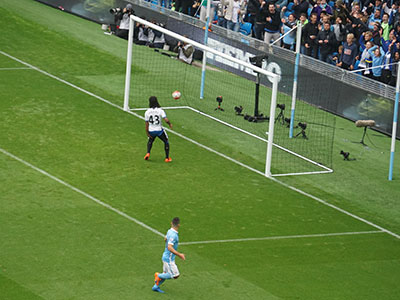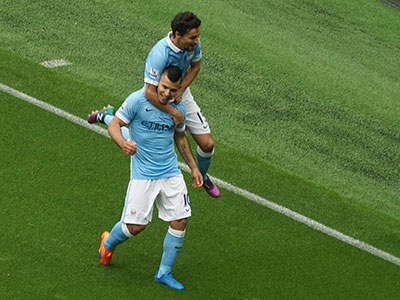 Aguero completes his hat trick as City go 3-1 ahead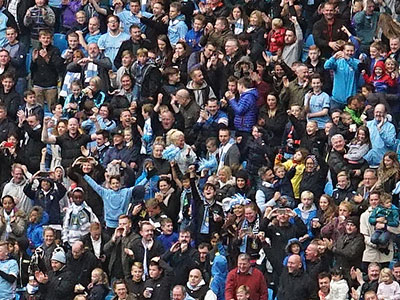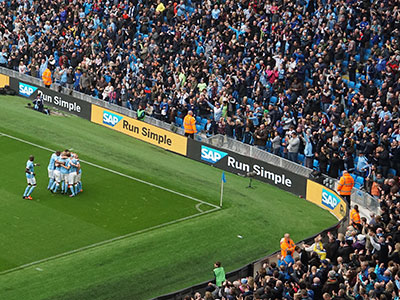 The City fans are now in full flow as things are back to normal at the Etihad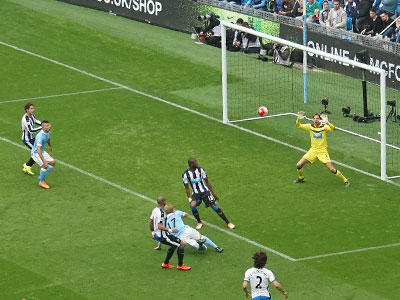 A great goal by Kevin De Bruyne who volleyed in a cross from Navas to make it 4-1. great stuff !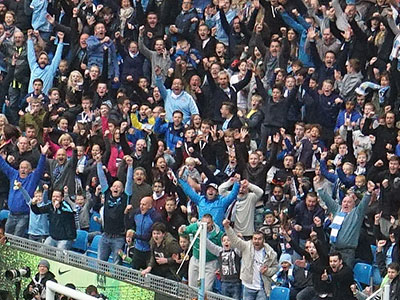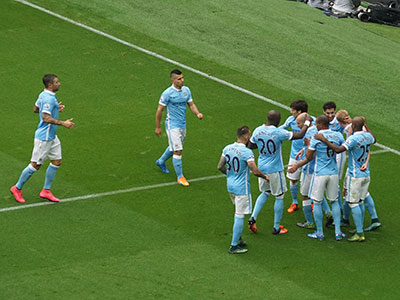 Its celebration time once again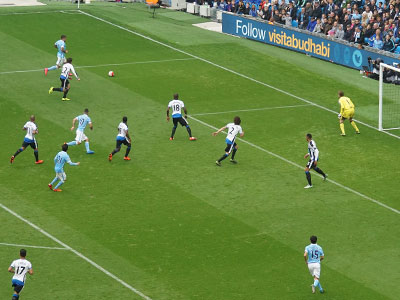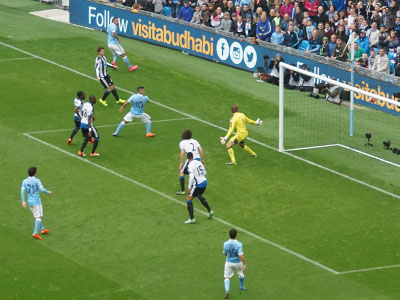 Another attack by City but this time Aguero's effort goes wide

59 minutes on the clock and he doesn't miss this time. David Silva supplied the pass and Aguero did the business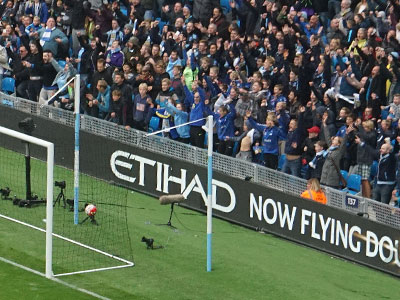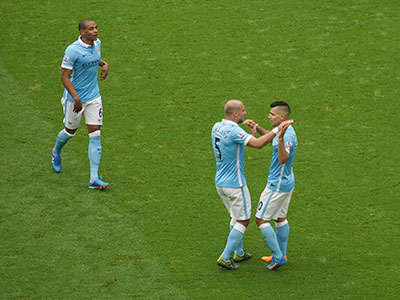 Number five for City - number four for Sergio Aguero
Oh dear Steve McClaren - it's raining goals !!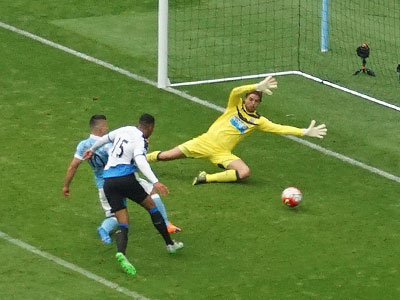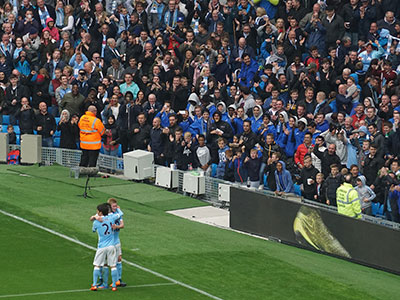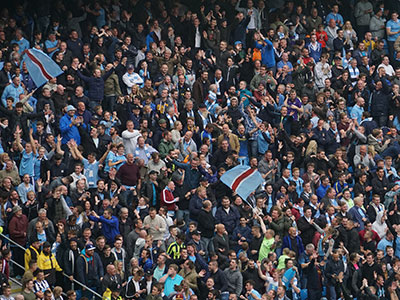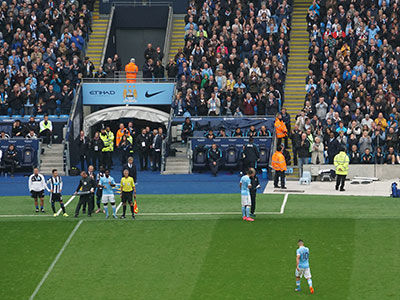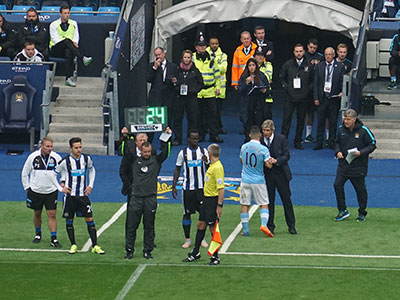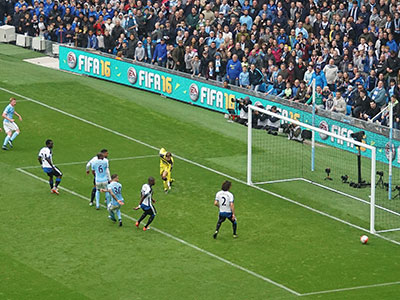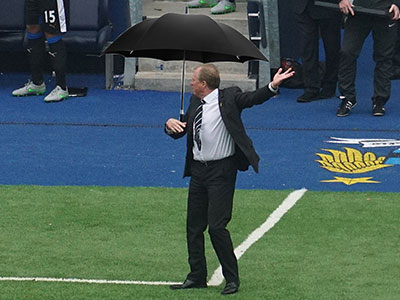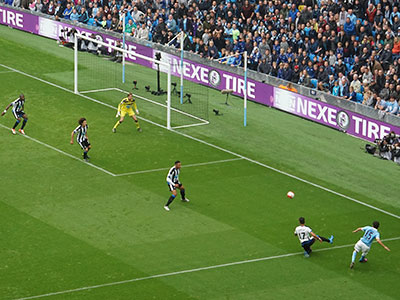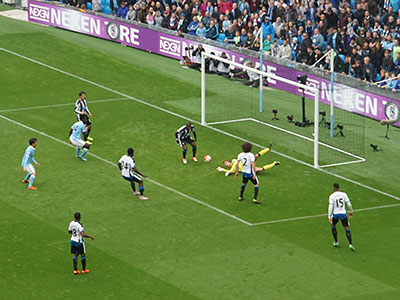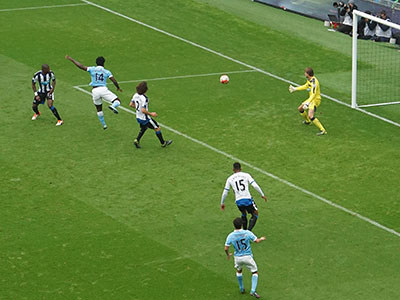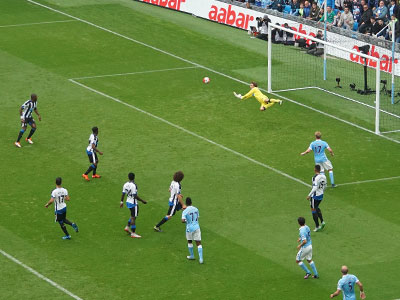 Team
Hart 6.5: Zabaleta 7, Otamendi 6.5 Mangala 7, Kolarov 6.5: Fernando 7 Fernandinho 7.5: Silva 8.5 ( Iheanacho) De Bruyne 8.5, Sterling 5.5 (Navas 7.5) Aguero 10 ( Bony 7)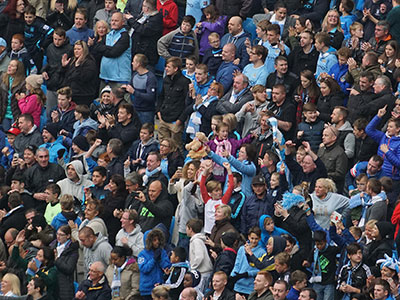 2 minutes later and its number 5 for Aguero and 6-1 for City
Time to celebrate yet again
Aguero was subbed shortly after to great applause by the crowd
We want more say the City fans!
A cross from Navas and Newcastle manage to clear
In the final minutes both Bony and Iheanacho go near with attempts on goal