City 5 Aston Villa 0
November 17th 2012 47,072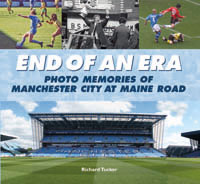 Now available from Amazon ( click on image for link)
WH Smith and the City shop
This as more like the City of last season . Now top of the league after United's loss at Carrow Road City outplayed Villa and it could have been even more than five. However City did have a spot of luck when they were awarded a penalty -apparently for a hand ball offence that nobody but the lineman saw. No City player appealed and I think from that moment Villa lost the plot
Hart only had one good save to make in the first half when Villa had more possession. The Villa keeper had a very busy time all game. Silva opened the scoring from close range after a period of City pressure just before half time. The disputed penalty taken by Aguero made it two and a second penalty for another hand ball was put away by Aguero who shortly after cracked the 4th past Guzan. Tevez completed the rout with a tap in from a good cross by Nasri. Yaya Toure and Silva caused lots of problems for the Villa defence while Maicon delivered some dangerous crosses to add to Villa's discomfort. So that's 36 home league games unbeaten at Fort Etihad. Not bad for a team taking stick from the media. Oh and we are the only side unbeaten this season so far in the 4 leagues and our supposedly poor defence have the least goals conceded in the Premiership.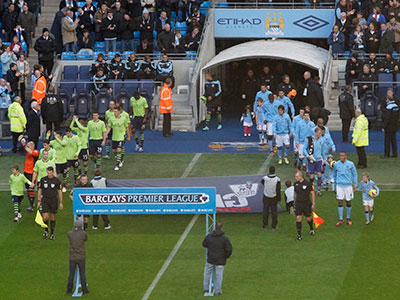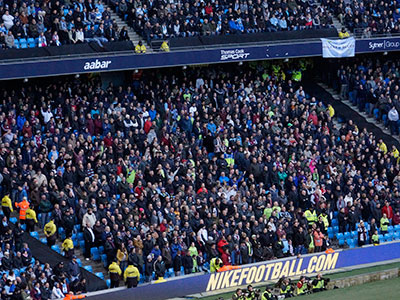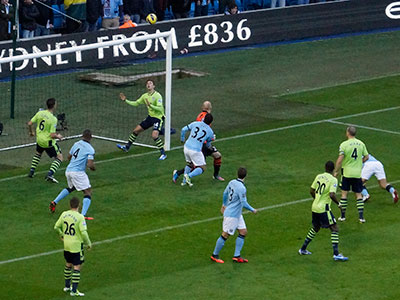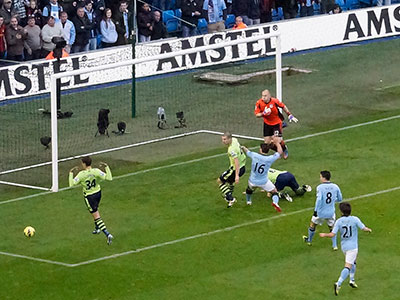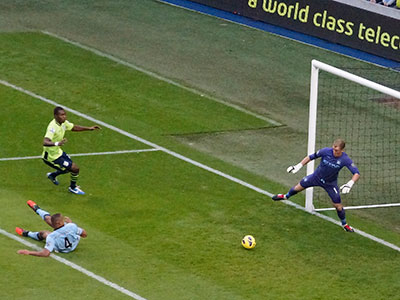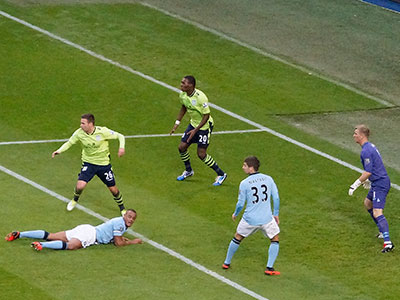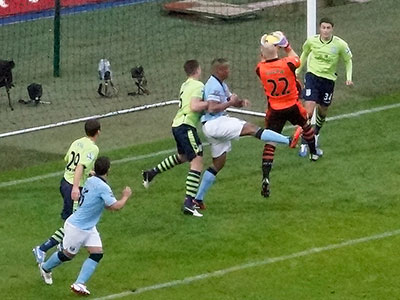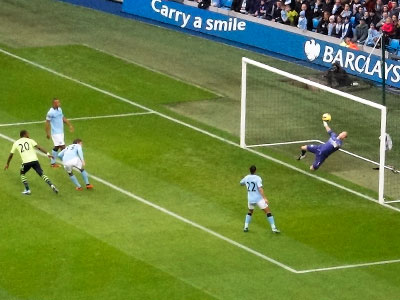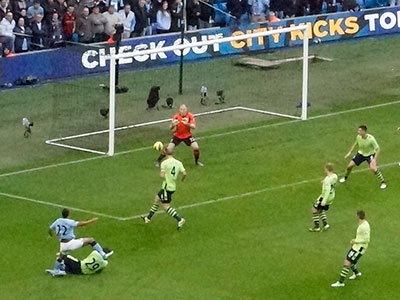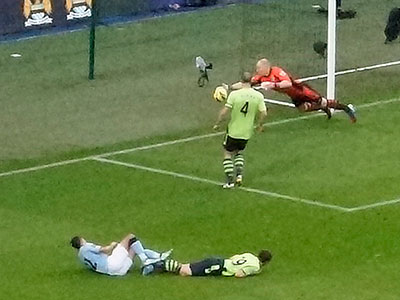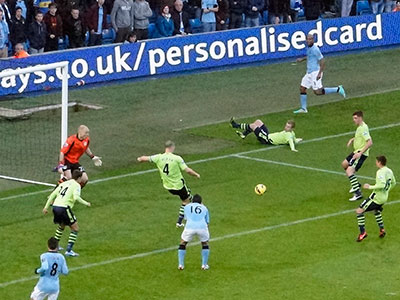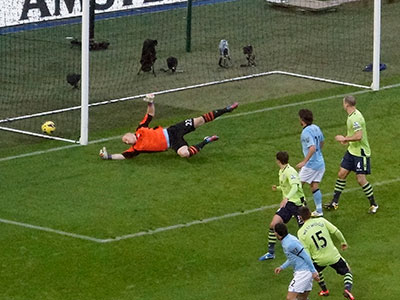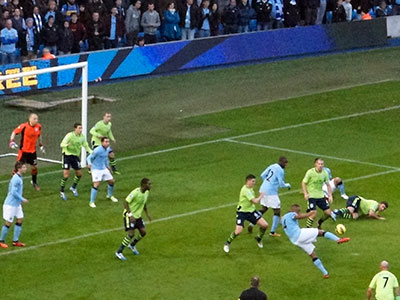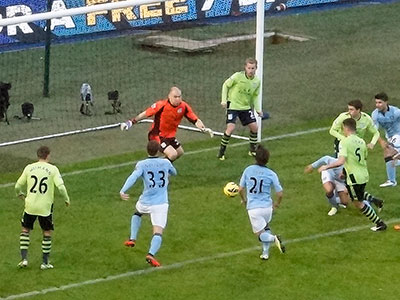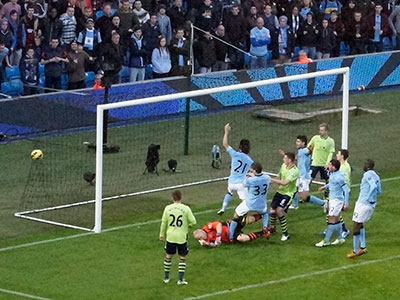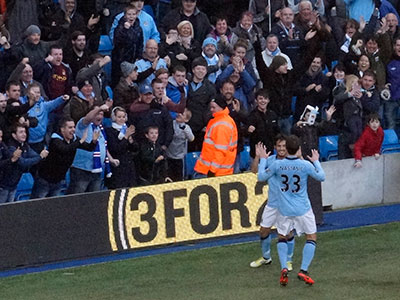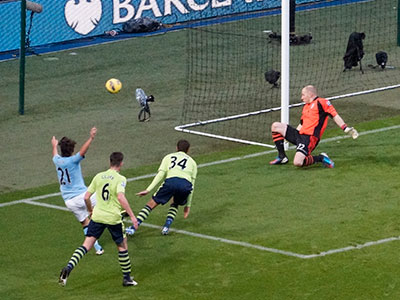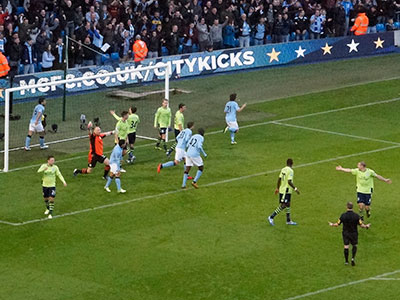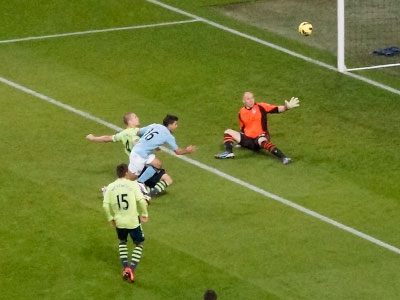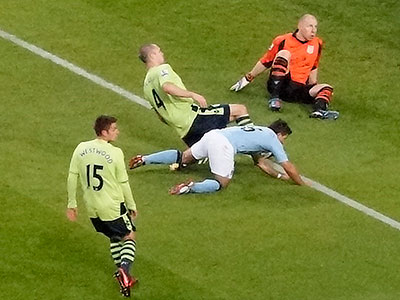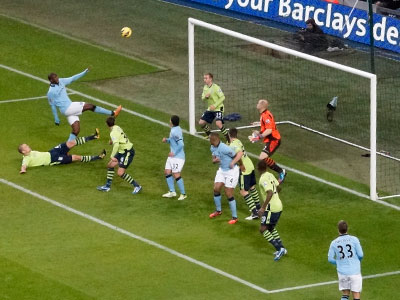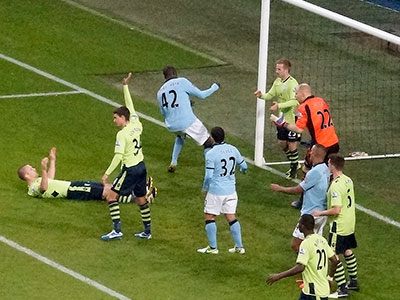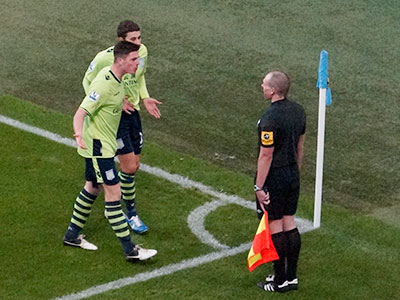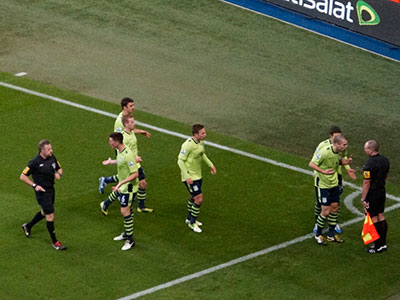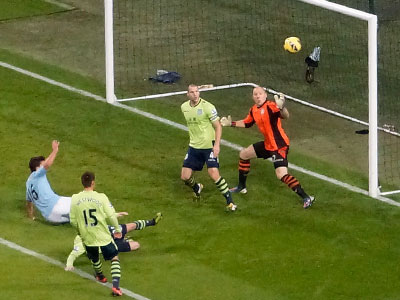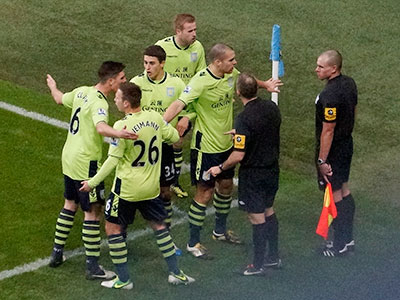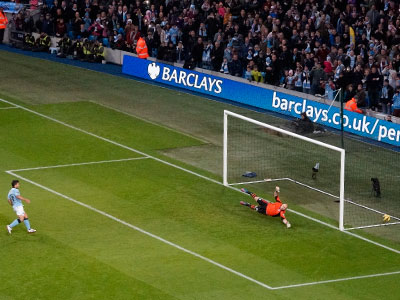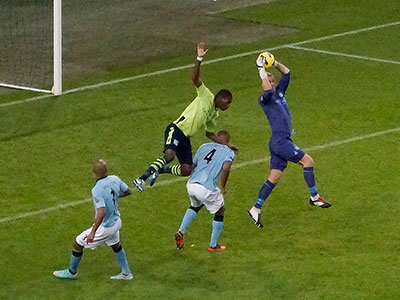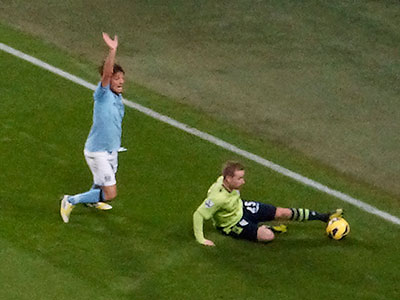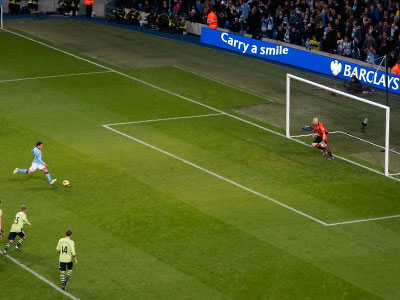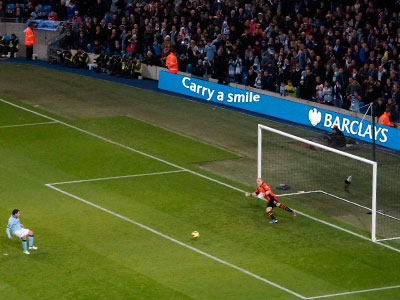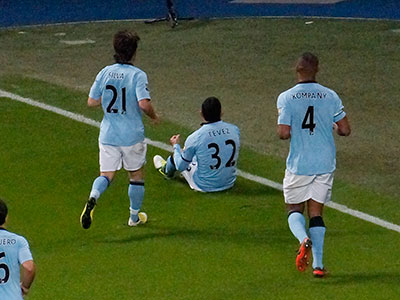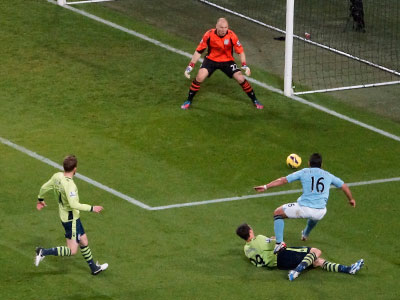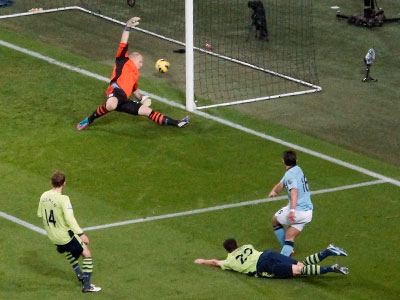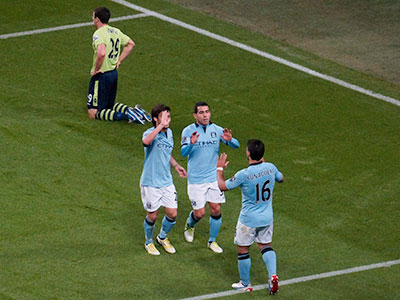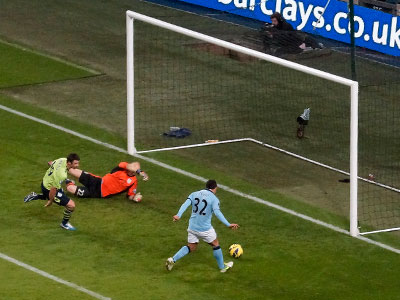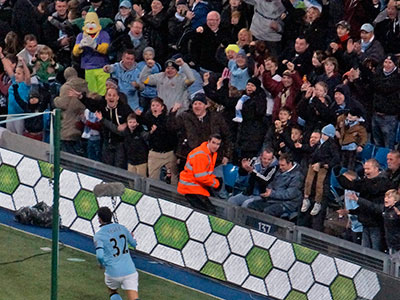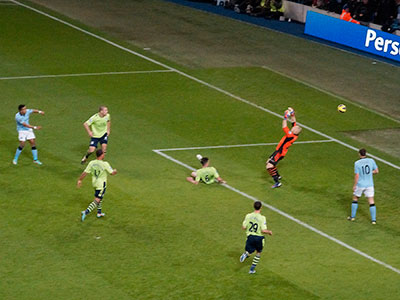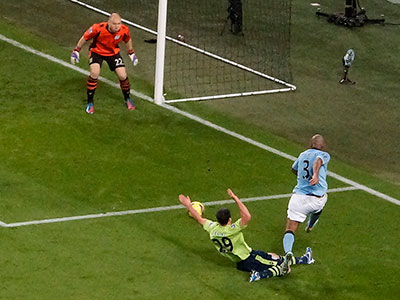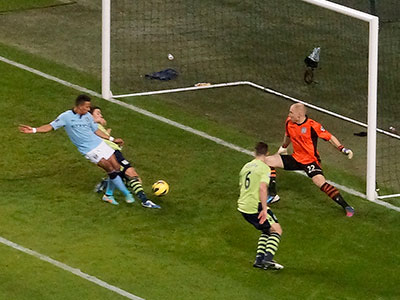 Maicon made his first full start. No sign of Balotelli. Aguero and tevez remained up front.
Limited support by the visitors
A header by Tevez at a corner goes just too high
A good cross from Maicon is just missed by everybody
Hart has to be alert to save a deflection by Kompany on 15 minutes
Brad Guzan saves a City corner
On 19 minutes a header by Benteke is well saved by Joe Hart
Clichy has an effort saved by the keeper
Another City attack is thwarted
A Tevez shot is saved by Guzan
From the corner Kompany has an effort but the ball eludes everybody until David Silva seizes the opportunity - dashes forward......and ......
.... shoots past the keeper with his right foot to give City the lead
It certainly was not a spectacular goal but at least City have the lead
Silva has another attempt saved by the keeper just before half time
After 50 minutes The Villa keeper saves once again and concedes a corner
From the corner it looked as though City had won another corner but the linesman signaled for a penalty!
No City player appealed and the Villa players ran to the official to question the decision
The officials were adamant so a penalty was the result and Aguero took it well to give City a two goal lead
Joe Hart has a rare catch to make
On 64 minutes Bannan handles a Silva cross and City had a second penalty. This time Tevez took it .....
... and he sent Guzan the wrong way to make it three nil
He celebrated by pretending to drive - no doubt after his recent driving problems!
On 67 minutes and Aguero scores from a narrow angle powering the ball past Guzan's near post
That made it 4 nil and 7 minutes later Tevez had the easy task of prodding home an excellent cross by Nasri to make it 5 nil
I was surprised to see Homer Simpson in the crowd!
Team
Hart 7, Maicon 7, Kompany 7, Nastasic 7, Clichy 7 (Kolarov 6): Yaya Toure 7.5, Barry 7.5, Nasri 8, Silva 7.5 ( Sinclair 7) Tevez 8, Aguero 8 ( Dzeko 7)
City continued to attack and the Villa goal had a charmed life
Another narrow escape for Aston Villa as City try to add to their five goals