City 5 Everton 0
May23rd 2021 att 10,000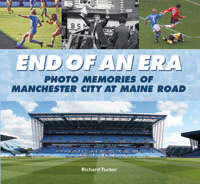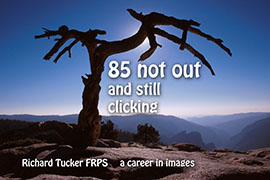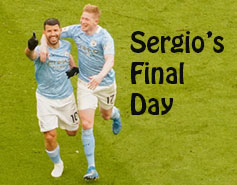 At last City had some fans in the Stadium and it was some occasion as we could say farewell to Aguero as well as to see City collect yet another Premiership trophy. It was an amazing game with City taking an early two goal lead with the great efforts of Kevin De Bruyne and then Jesus a few minutes later.
An error by Zinchenko gave Everton a chance to reduce the lead and Dias tried to stop Richarlison but brought him down in the penalty area. Thankfully for City Ederson made a brilliant save and City were two up at half time. Phil Foden approaching his 21st birthday then made it three nil early in the second half and then came the moment we were all waiting for - Aguero on for Mahrez on 65 minutes and what a welcome he had.
We were so lucky to be there to witness the final minutes of his City career. He had only been on for 6 minutes when Fernandinho won the ball and passed to him. He ran a few yards and dinked the ball past Pickford for his 259th goal and then 5 minutes later he headed home a cross from Fernandinho to make it 260. He has also got 184 goals for City which is now the the record beating Rooney's 183 for United. Apparently the last time Aguero scored two goals as a sub was in his very first game against Swansea in August 2011 - see my coverage
HERE
.
City played really well and despite a Champions League Final coming up Pep played a very strong side
It was the first home City game I had seen live since the West Ham win in Feb 2020!
Alas my good fortune in getting a ticket and watching the game ended on my way home when the clutch went on my car and it was past midnight by the time I got home and today I have spent some time dealing with that hence the lateness of the web page.
.

So nice to see fans inside the Stadium at last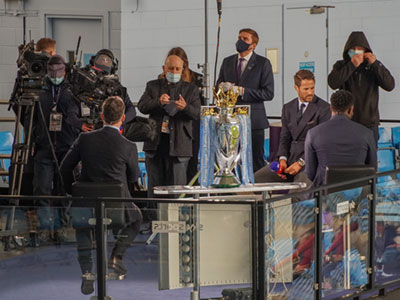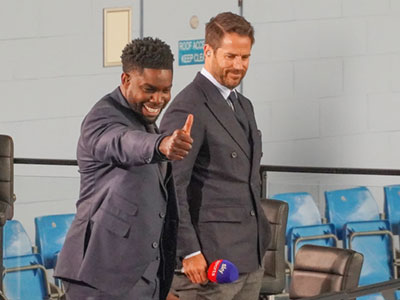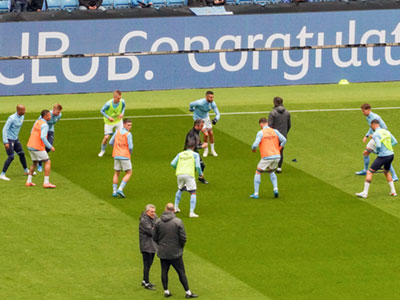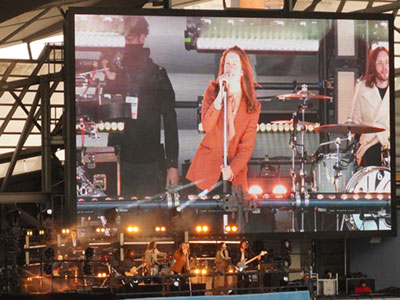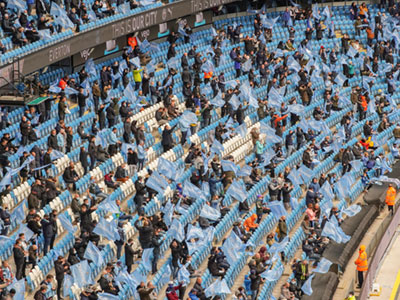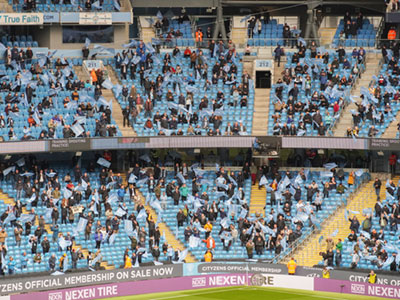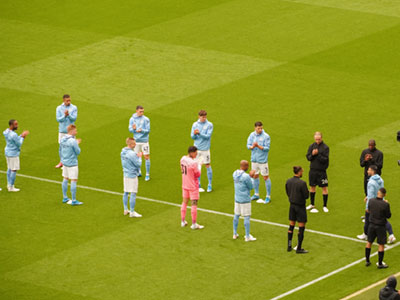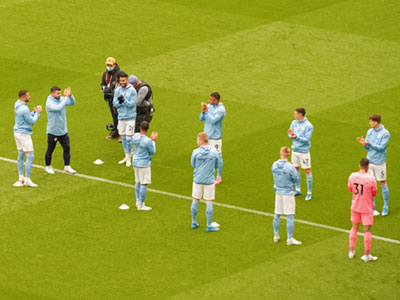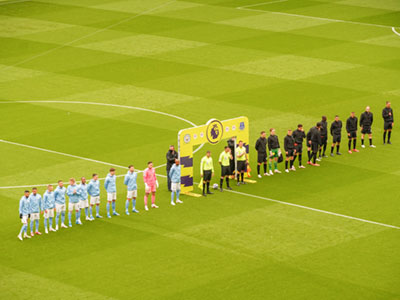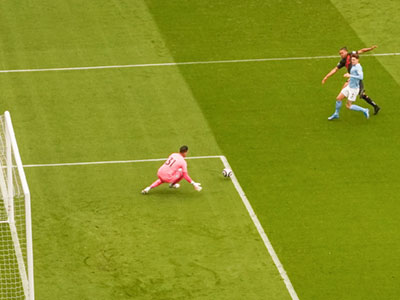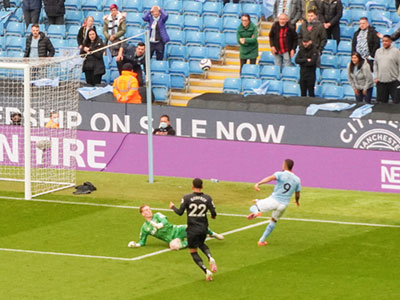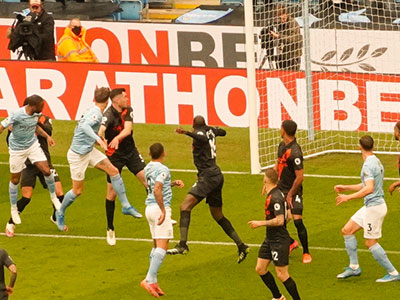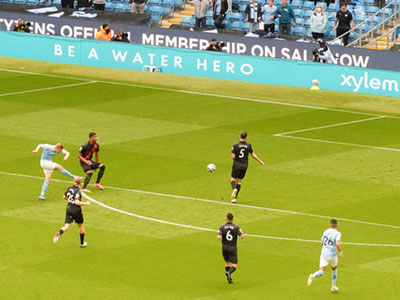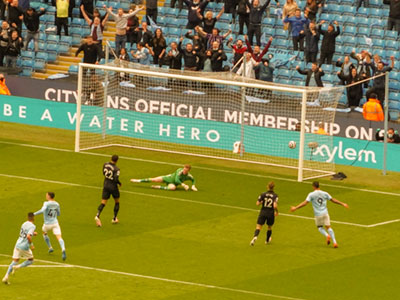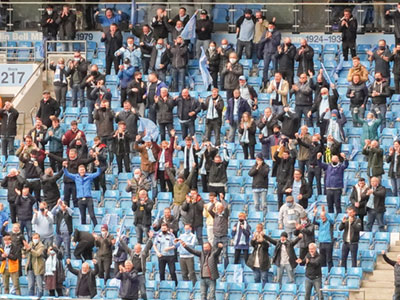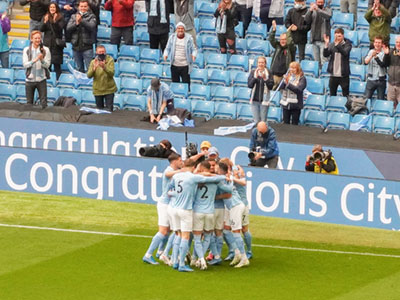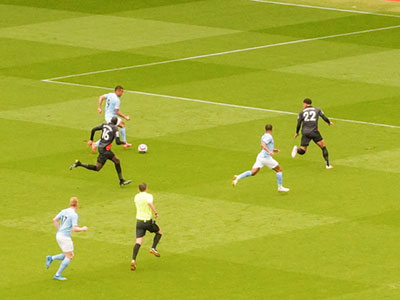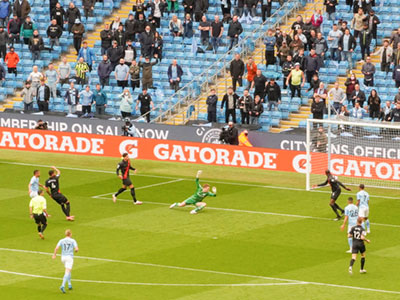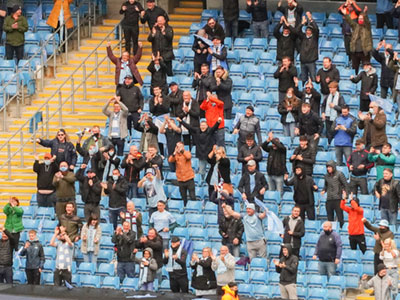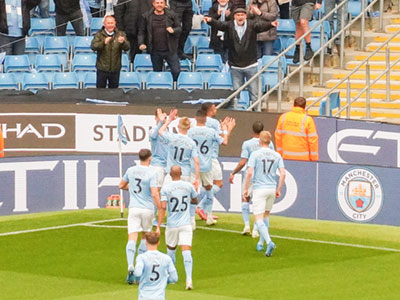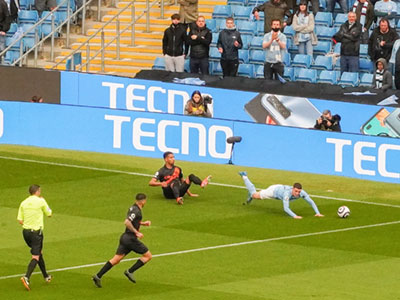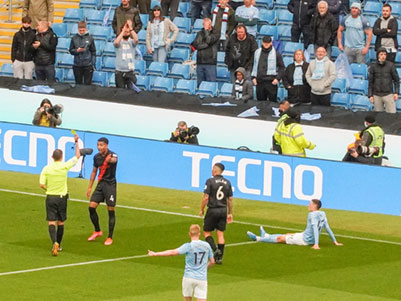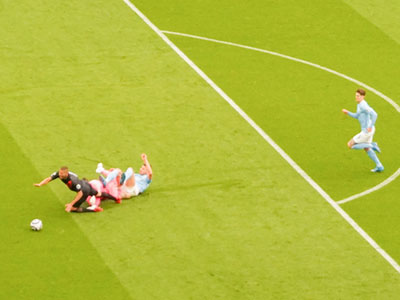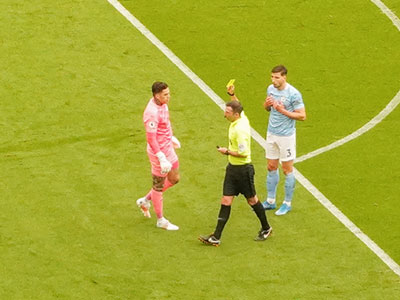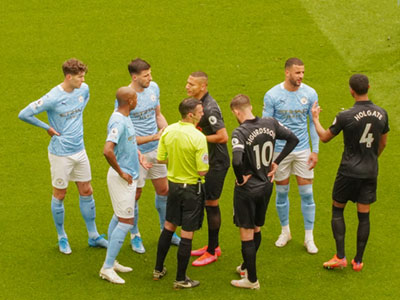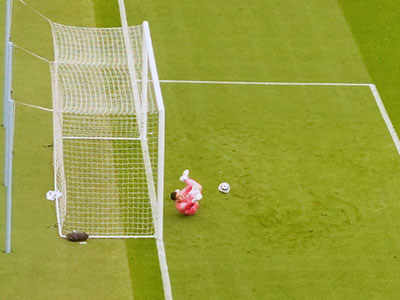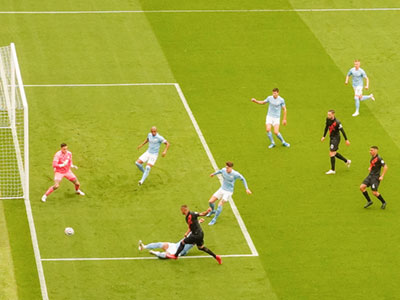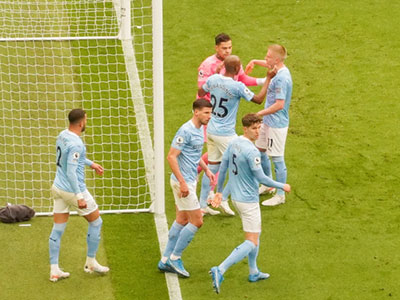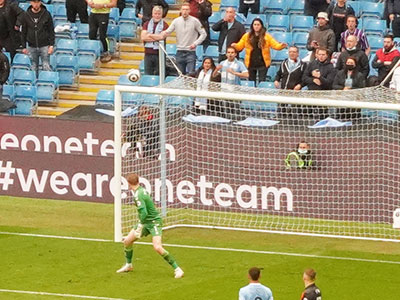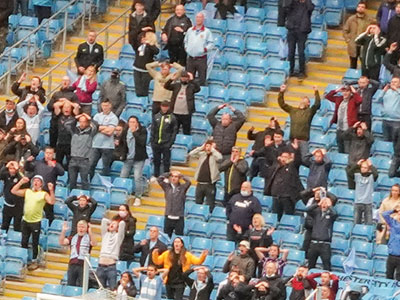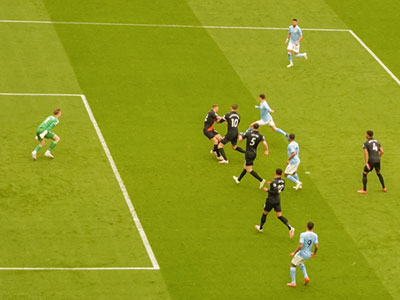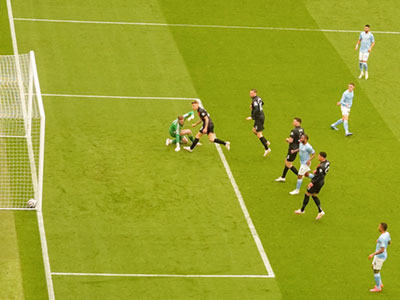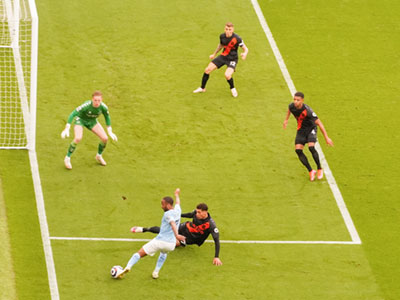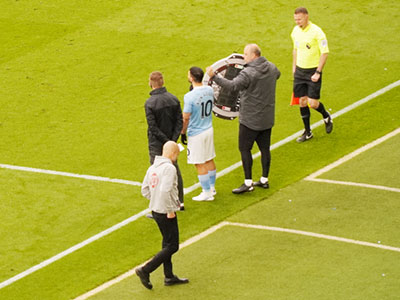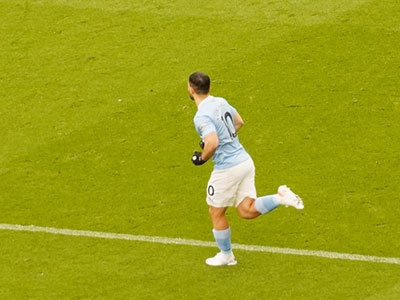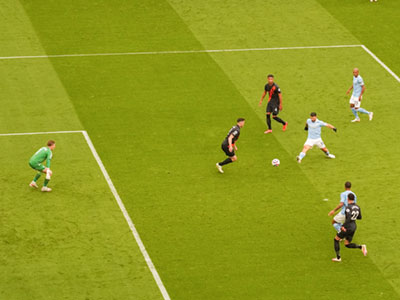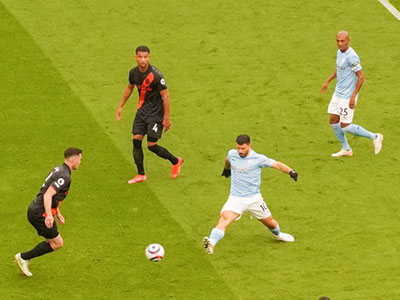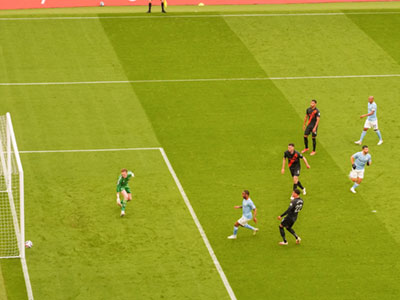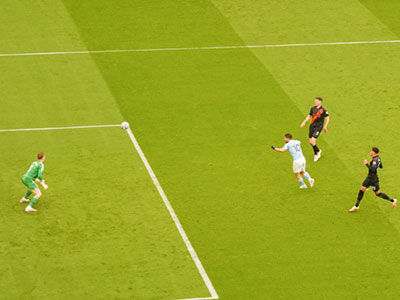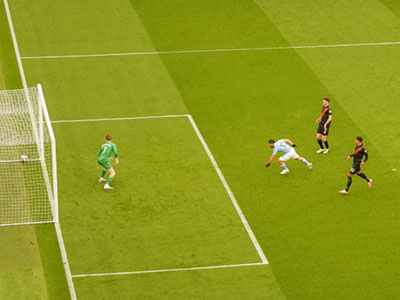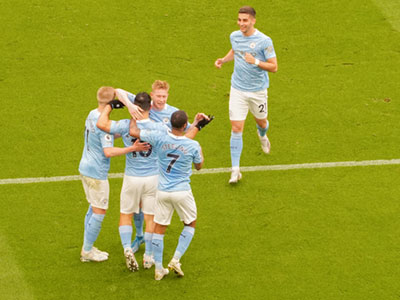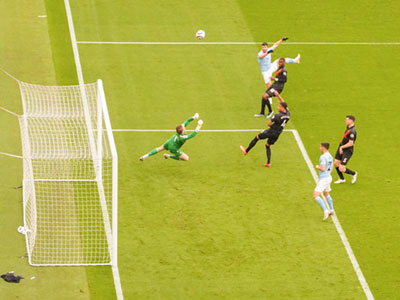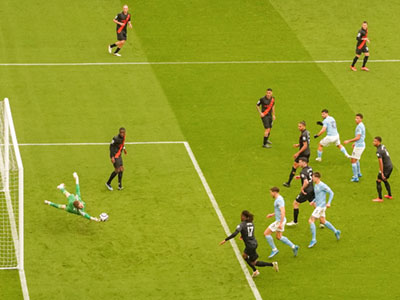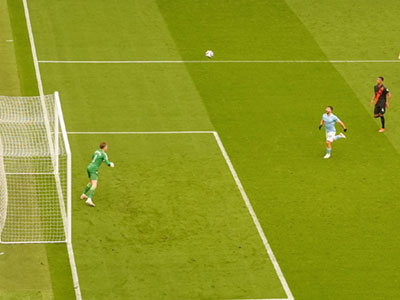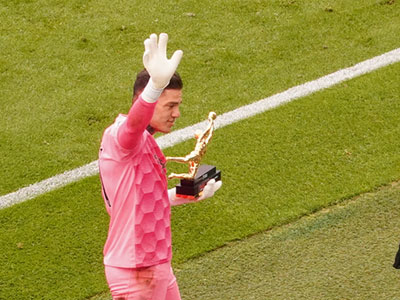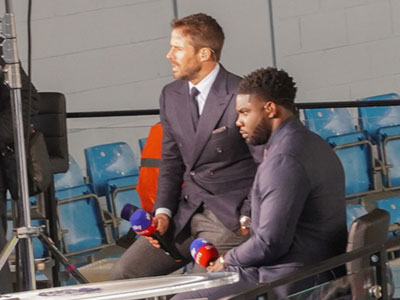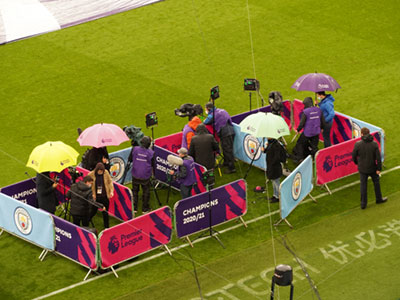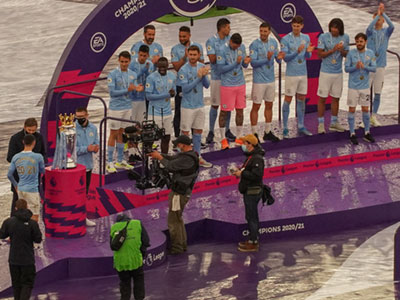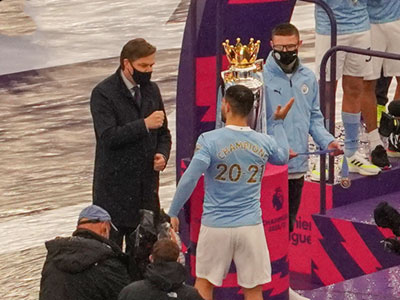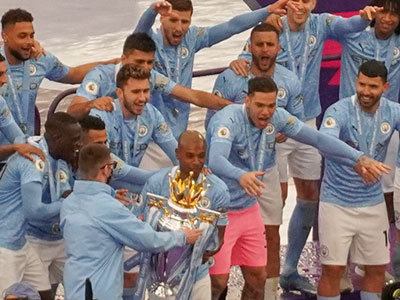 The Trophy is near at hand in the 'sky' box
Oh Micah has spotted someone
Before the game we had music from the Blossoms
The fans were well organized
Sergio gets a welcome from his team mates
Not often I see the line-up from the front!
Goodness me Ederson has to make an early save
Pickford saves from Jesus on 6 minutes
two minutes later Stones heads over at a free kick
On 11 minutes de Bruyne takes a pass from Mahrez and cracks the ball home for number one
A few minutes later Jesus takes a pass from Kevin and makes it two nil - great stuff by City
Foden is brought down by Holgate who is booked
Oh dear -Dias brings down Richarlison gets booked and its a penalty
Everton think it should be a red but it stays a yellow
Ederson makes a great save from the Sigurdsson penalty
Walker stops the follow-up and the players thank Ederson for the save
An effort by Mahrez hits the bar - that was close!
On 53 minutes good work by Sterling and Jesus give Foden a chance and bang it is goal number three
Well that should be game over
A Sterling attempt at a cross is blocked
The moment we have been waiting for - put the ball out!!
On he comes to a great welcome by the fans
Aguero had only been on for a few minutes and when he was passed the ball by Fernandinho he struck the ball home .......
...much to the delight of the crowd and his colleagues
5 minutes later he headed a cross from Fernandinho past Pickford to make it five nil -amazing
We shall miss him so much!
He has a try for another goal
Another effort is well saved by Pickford
But finally a tame header goes straight to the keeper
At the end of the game Ederson collected his award for best keeper
My God - Micah is not smiling !!!
a wet evening I am afraid
Fernandinho is handed the Trophy

Let the celebrations begin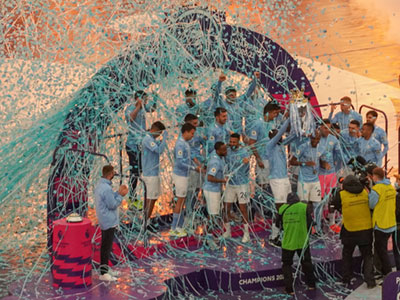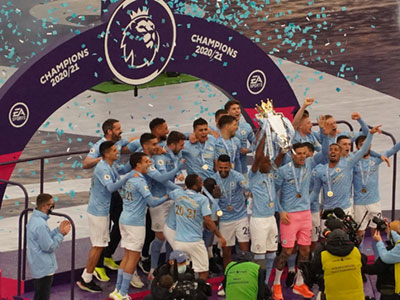 Let's hope there are even more celebrations next weekend in Porto!
Ederson 8: Walker 7.5, Stones 7, Dias 6.5, Zinchenko 6.5: Fernandinho 7.5, Mahrez 7.5 ( Aguero 9) De Bruyne 8.5,
Foden 8 (Rodri), Sterling 7, Jesus 7.5 (Torres)