City 2 Norwich 3
May 19th 2013 47,054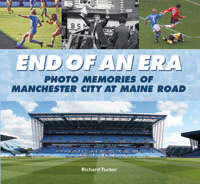 Now available from Amazon ( click on image for link)
WH Smith and the City shop
Not the best end to the season as we were well beaten by Norwich City who we normally slaughter! The surprise defeat at the Cup Final and the departure of Roberto Mancini did not help to raise the occasion. What a difference from last season. The form of the players this season has dropped considerably and fingers have been pointed in many directions. Lacking the central dominance of Kompany and Nastasic the defence were well below their best and with Yaya Toure continuing his recent poor form thank goodness we had won at Reading to clinch second place.
The only good thing to remember from the game was the form of Jack Rodwell who scored both City goals. If he keeps this up he will be difficult to keep out of the team next season. Why then was he substituted so early on?. I believe it was a last look at some of our players. I am sure there will be a major clear out during the summer and I will try to keep up up with events on my
season page
. It looked as though Tevez gave his farewells to the fans as he went off and I think Dzeko will be on his way too. At the end of the game a third of the home supporters had already departed so 'the parade' was a bit of an anti-climax. We can only look forward to next season with a new manager and I think three of four new players to claim back the League Championship and a chance to do better in the Champions League.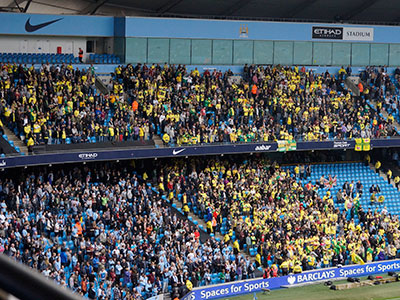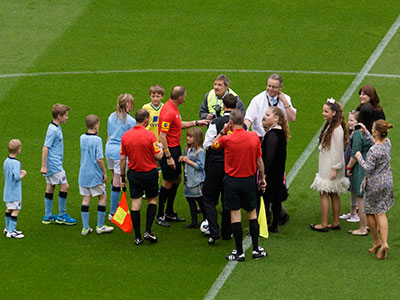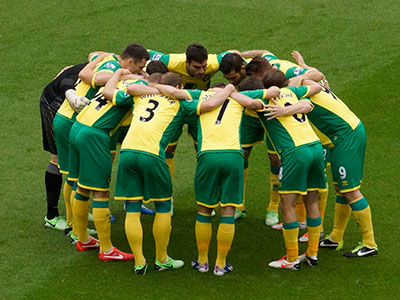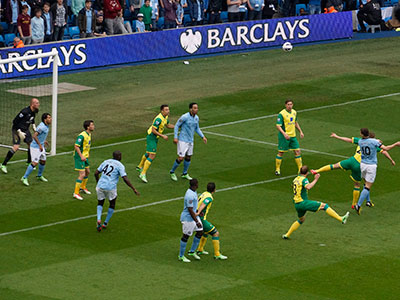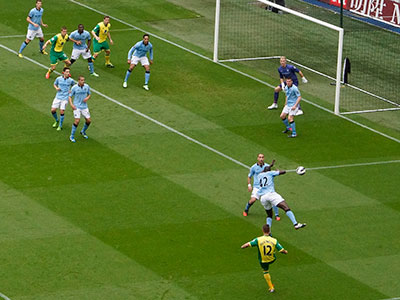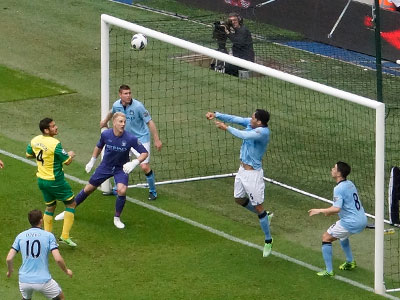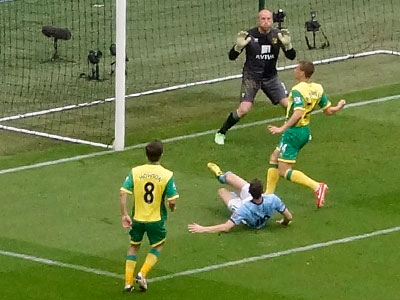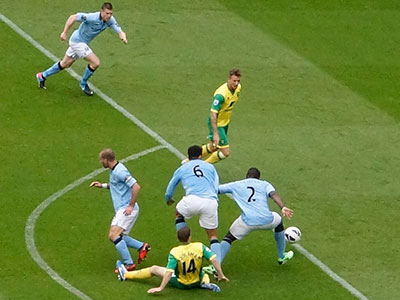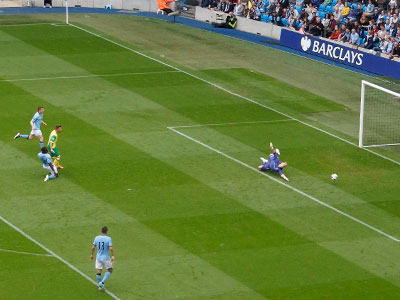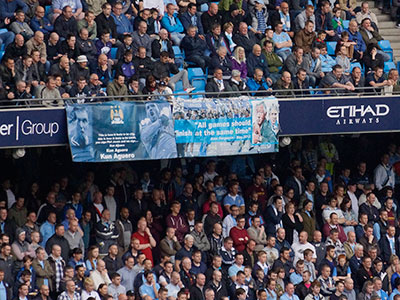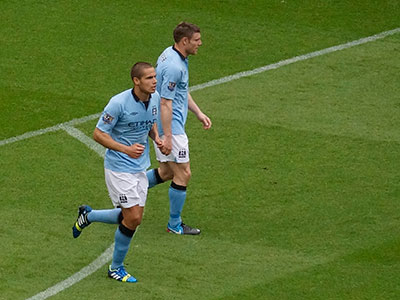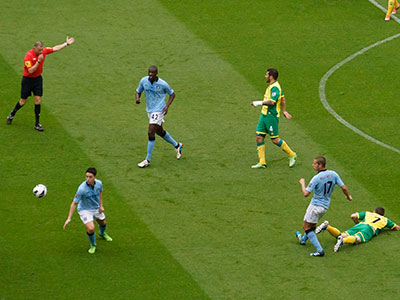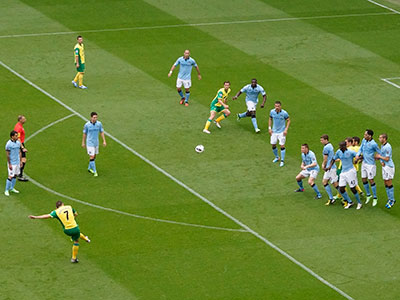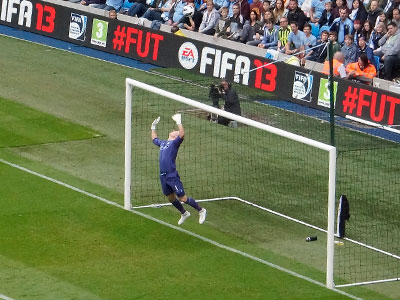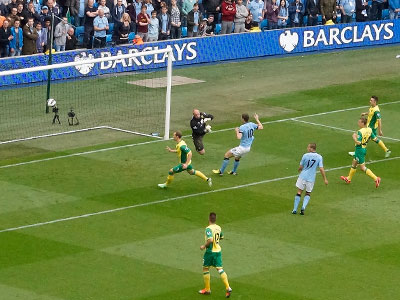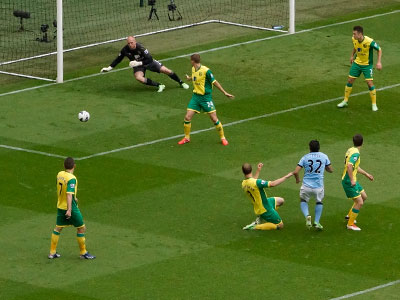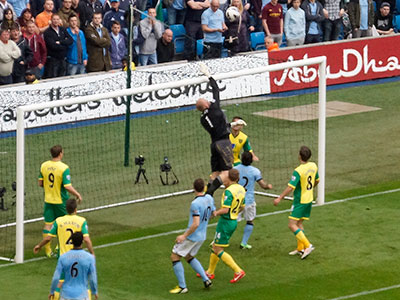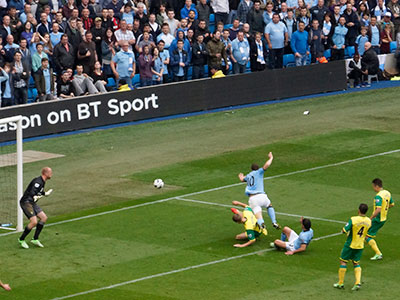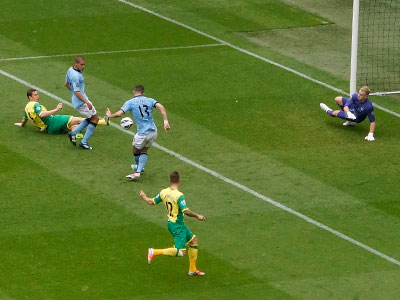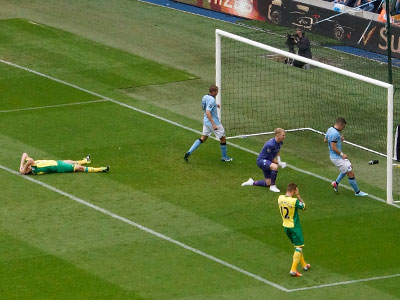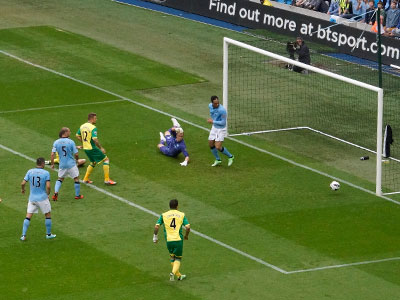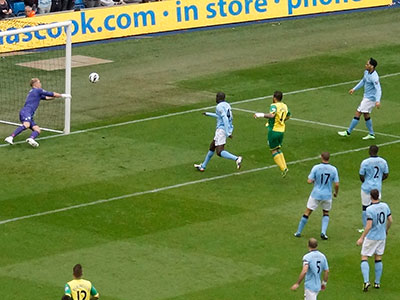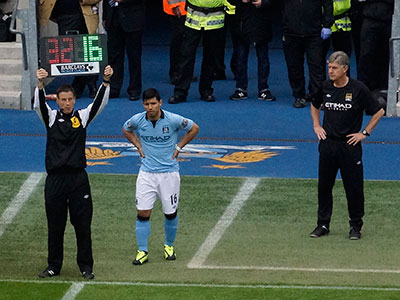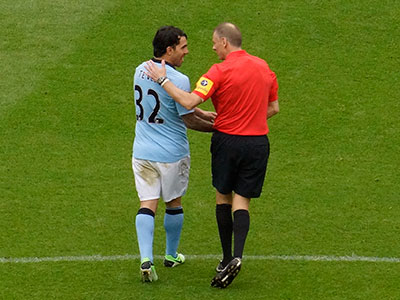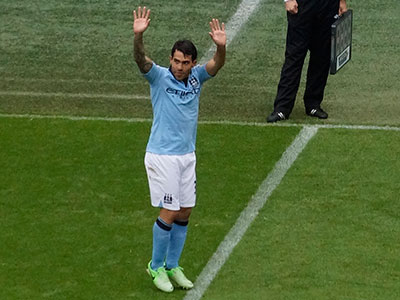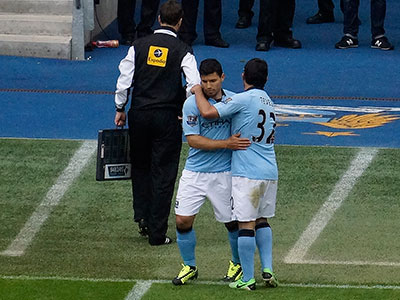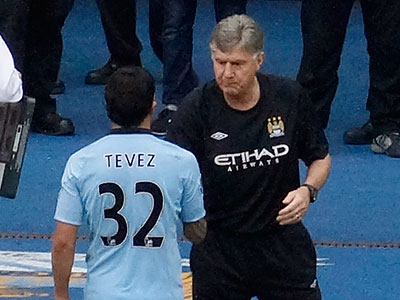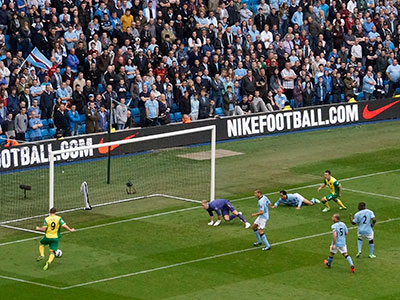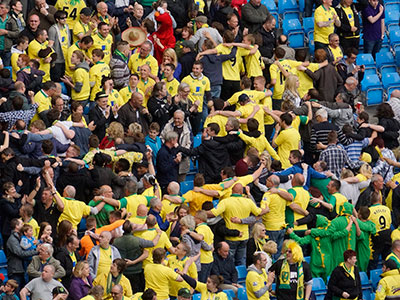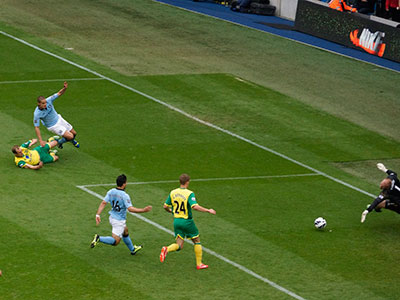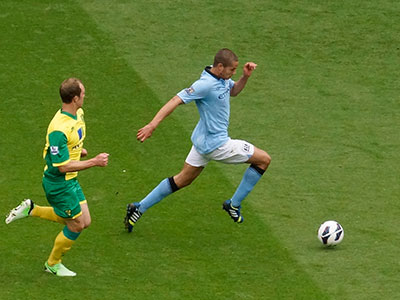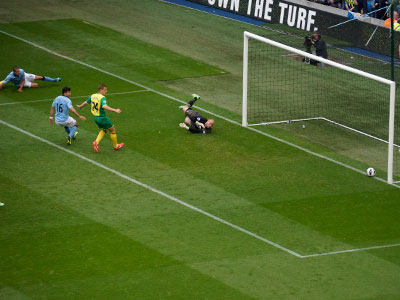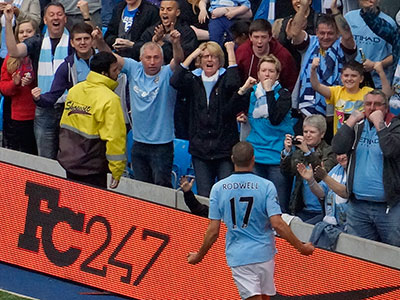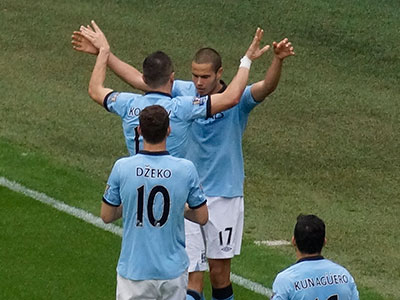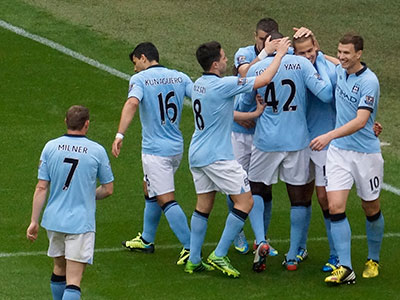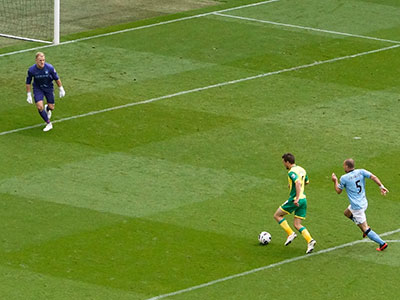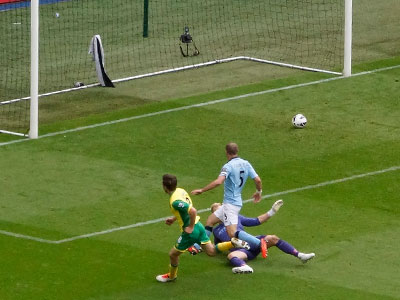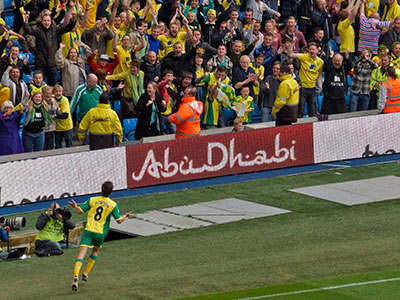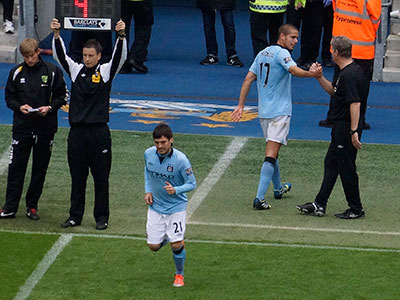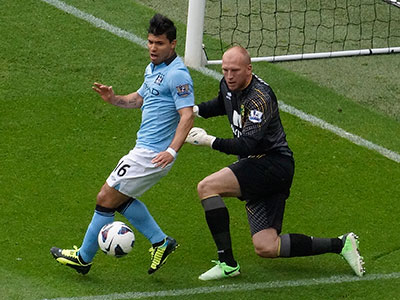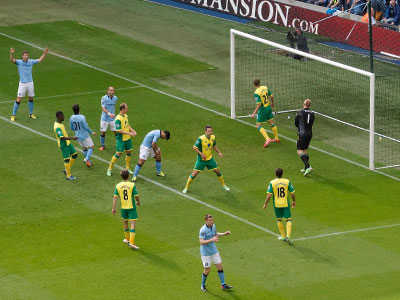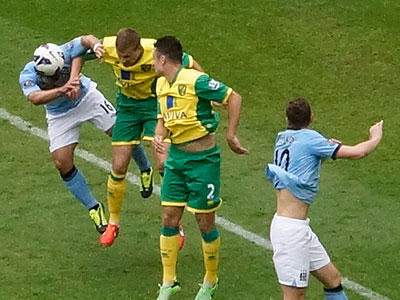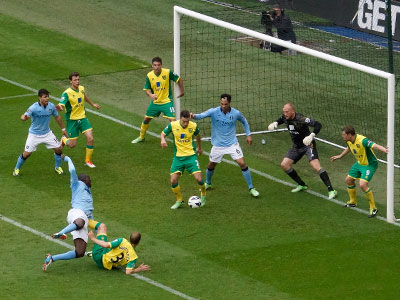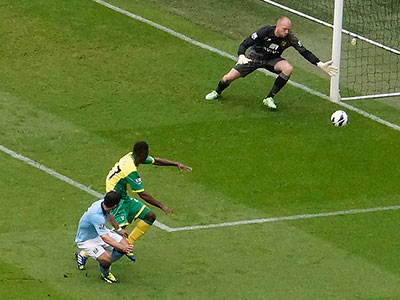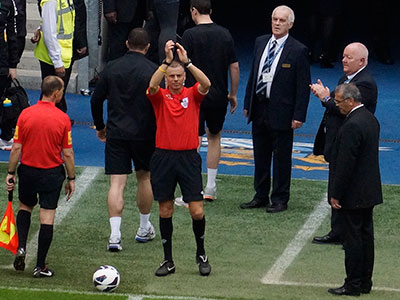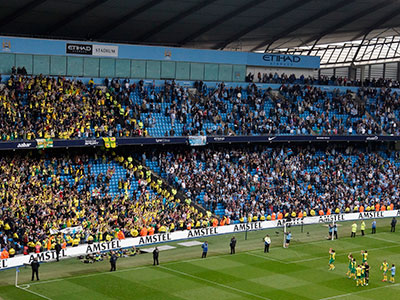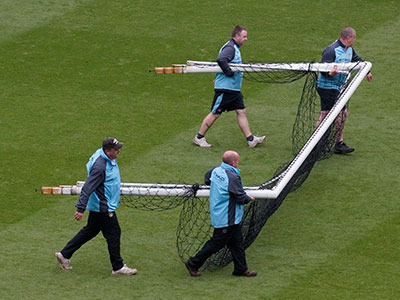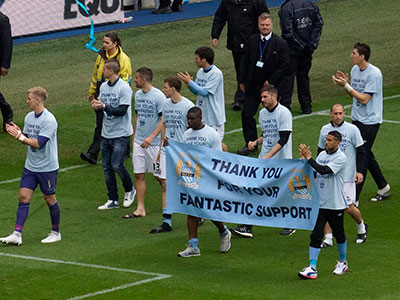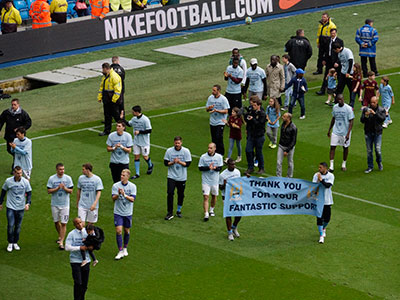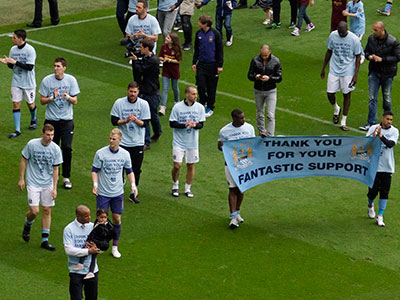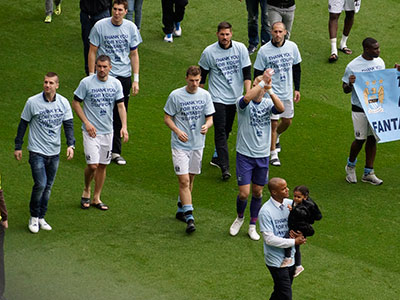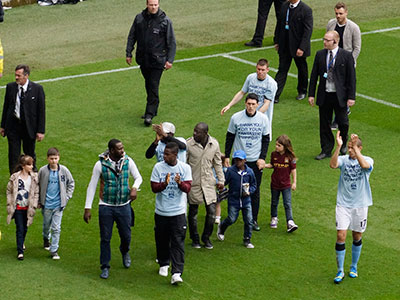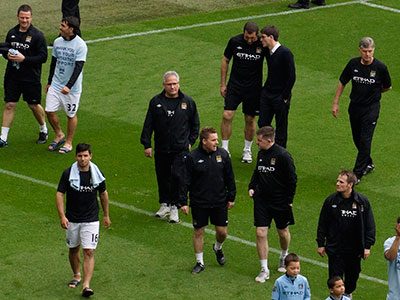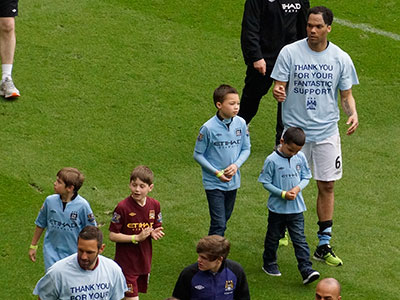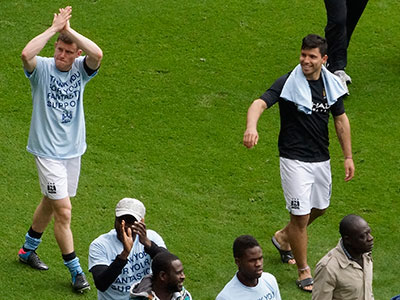 Quite a few changes with several first teamers rested.
Norwich brought good support
Mark Halsey has some problems even before kick-off
Norwich safe from relegation have a meeting before the game
Temporary manager Brian Kidd looks very pensive
on 6 minutes a header from Dzeko at a corner goes over the bar
Norwich start to dominate and City have problems clearing corners
Dzeko fails to make good contact
On 25 minutes the City defence fail to clear......
... and Pilkington breaks clear and beats Hart to give the visitors the lead and silence the home supporters
Almost immediately City hit back and Jack Rodwell took a pass from Dzeko and scored a cracker to make it one all
It was his first goal for City and well deserved
He was in action soon after at the other end when he fouled Snodgrass
The free kick taken by the Snodgrass was tipped over the bar by Joe Hart
City continued to attack and put the Norwich goal under pressure
Dzeko went close following corners but City could not provide the finishing touch
Then Norwich went close as an effort by Snodgrass went just wide
Another shot by Snodgrass goes wide and its one all at half time
just after the interval Hart saved from Bennett following a free kick
On 49 minutes we had a substitution and Aguero came on for Tevez who said his farewell to referee Mark Halsey
Carlos waves goodbye to the fans
Gets an extra hug from Aguero....
...and a handshake from Kidd
Before the tears were dry Norwich went ahead with a goal by Holt
It was greeted with massive cheers from the Norwich supporters who did the Poznan!
A few minutes later and Rodwell outpaced a defender and scored a great goal to equalize
It was a perfectly placed shot and was appreciated by the crowd
The goal was warmly welcomed by fellow players and supporters
Disaster was to follow on 64 minutes when Richards was beaten and Howson sped away and finished well to give Norwich the lead
The Norwich supporters were in dreamland
Immediately after the goal off went Rodwell and on came Silva!
City tried to get back into the game but without success
Yaya Toure fails to score
Aguero shoots wide in a last minute attempt to equalize
Referee Mark Halsey says his farewell to the crowd . He now retires from refereeing
The Norwich players give their thanks to their excellent supporters
The goals make their exit
The players and staff and their families give their thanks to the supporters - those that are left of course!
Team
Hart 6.5, Zabaleta 7, Richards 6, Lescott 6 Kolarov 4, Yaya Toure 5, Rodwell 7.5 ( Silva 6) Milner 7, Nasri 6, Dzeko 6, Tevez 6.5 (Aguero 6)