City 4 Newcastle United 0
March 30th 2013 47,201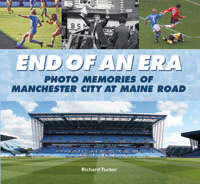 Now available from Amazon ( click on image for link)
WH Smith and the City shop
This was a very easy win over an average Newcastle side and kept City in second place still 12 points behind the leaders. It was not a memorable game but City played some very good football at times and we welcomed back Kompany after injury and Aguero too had a twenty minute spell after his absence.
Nasri in particular had a very good first half as City dominated the pitch rarely letting the visitors trouble Joe Hart. A brilliant cross by Clichy left Tevez to score his 19th league goal of the season from close range. Just before half time a great bit of close inter passing left Silva to notch his 4th of the campaign. In the second half Newcastle had a bit more of the play and Hart actually had a save to make but goals by Kompany and Yaya Toure made it a comfortable three points.
The City defence have the best record in the Premiership and 14 clean sheets is pretty good too and today they did their job well. The score could have been even more as Barry missed a golden opportunity and Rob Elliot made some good saves from Dzeko to keep the score down. It was good to see the team back to better form after the poor effort at Everton but next week it's the derby at Old Trafford - the big one!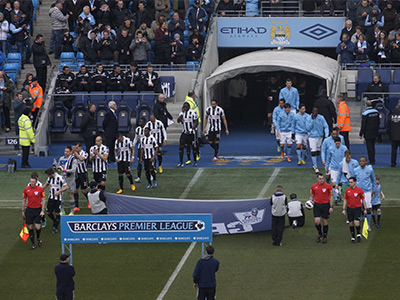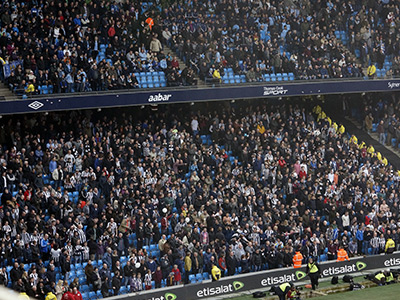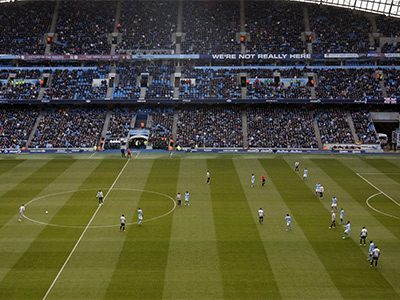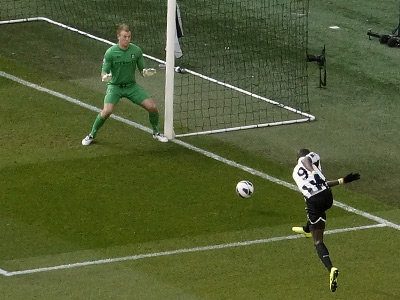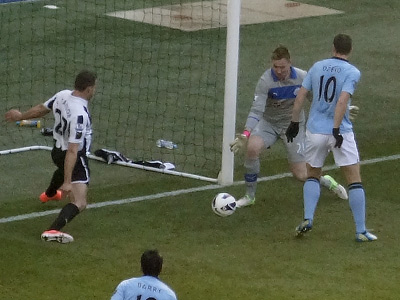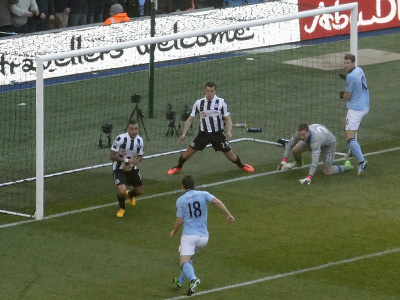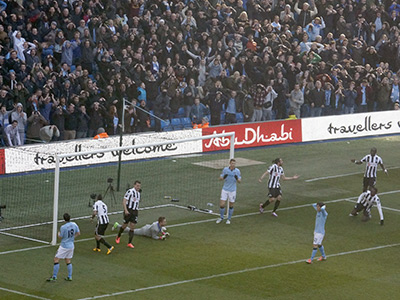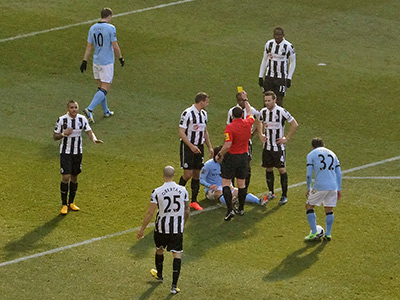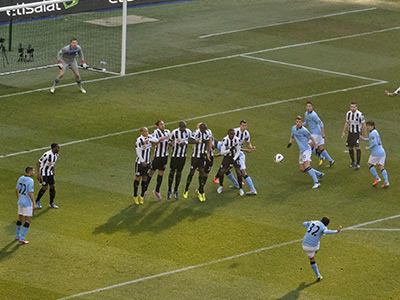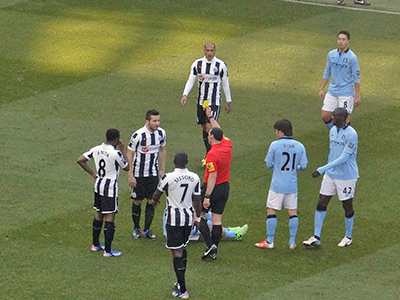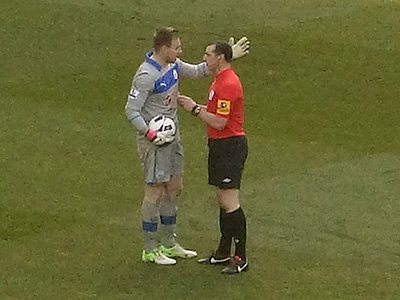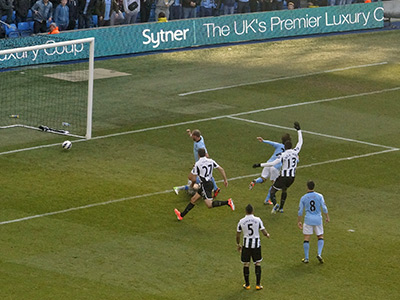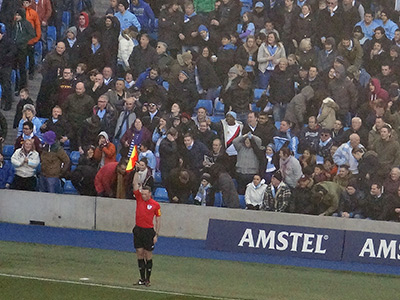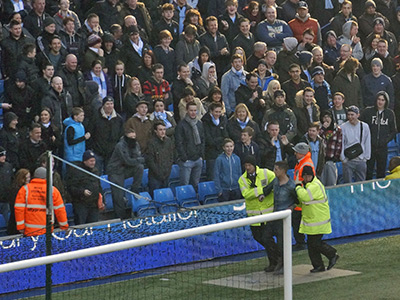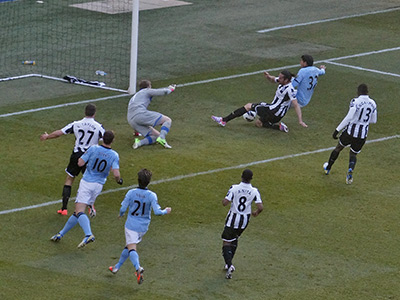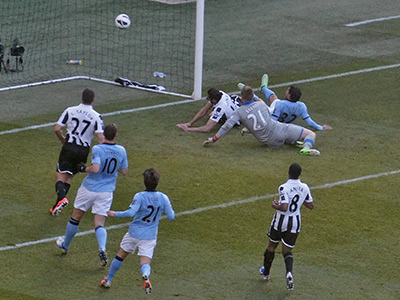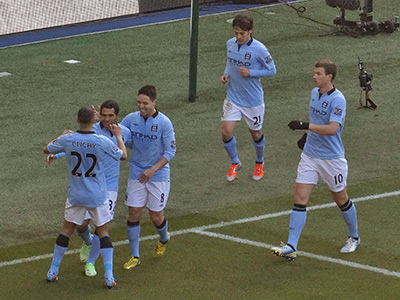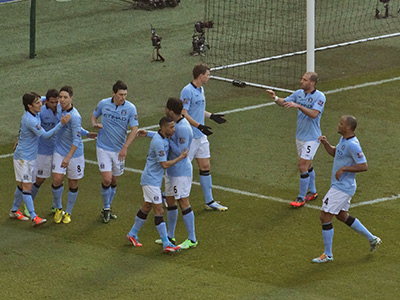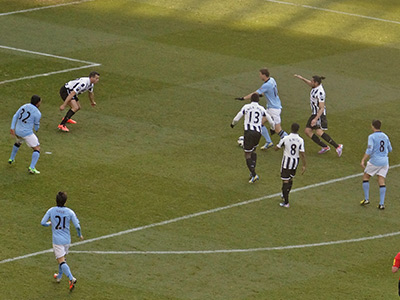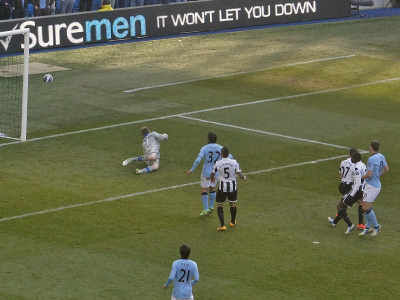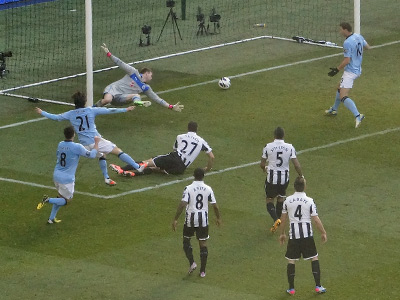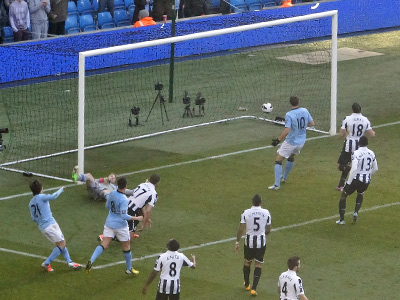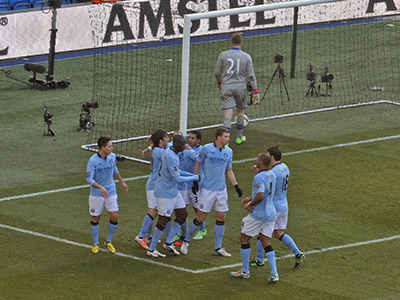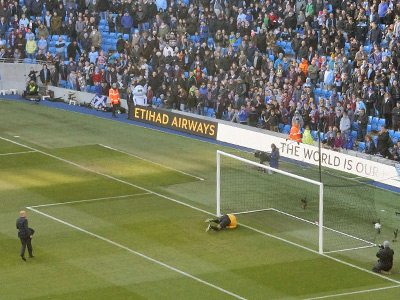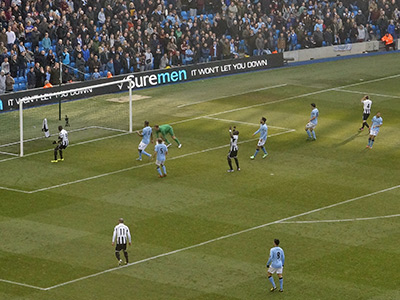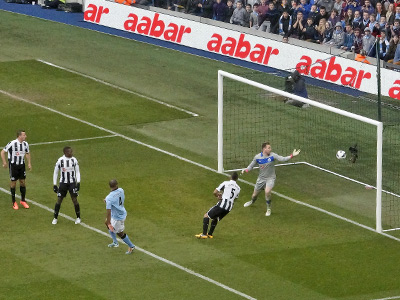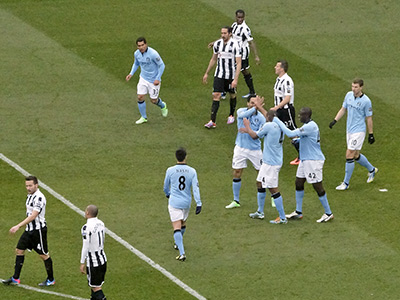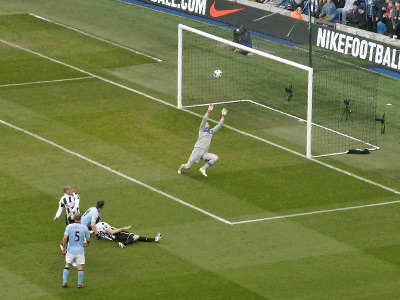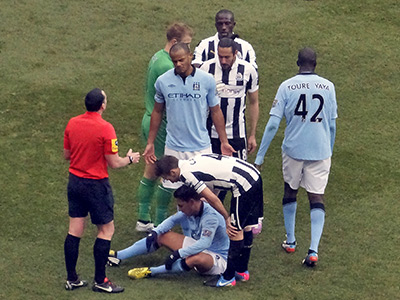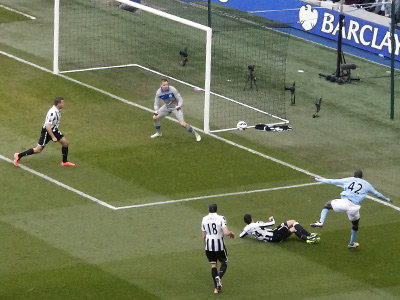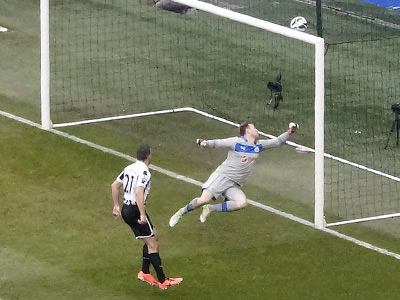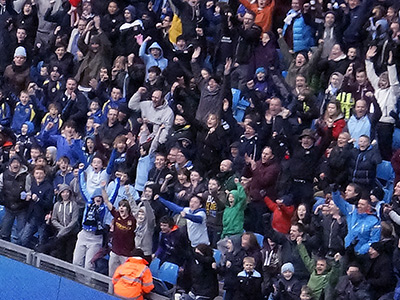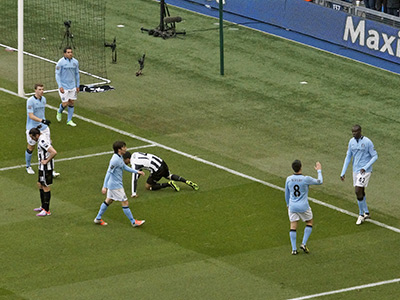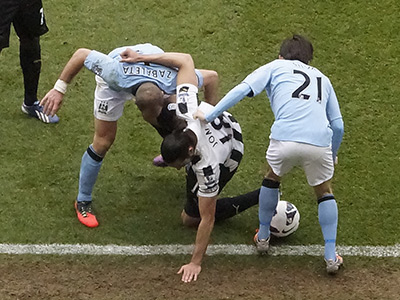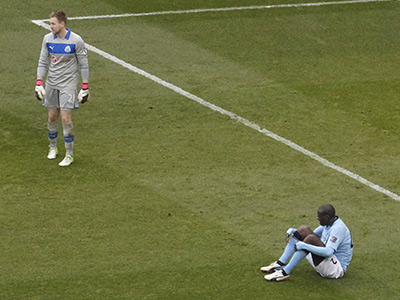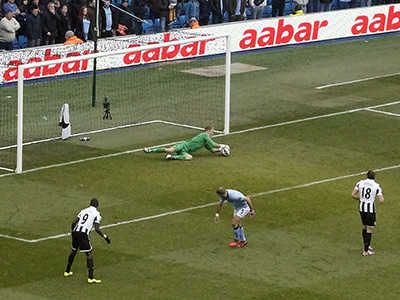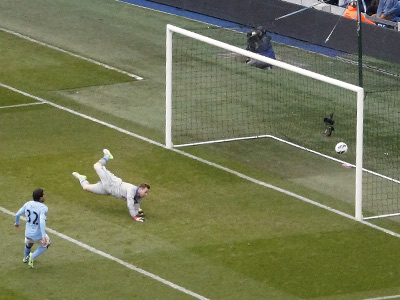 City welcomed back Kompany and Aguero was on the bench
As usual Newcastle brought plenty of support but there were few bare chests! Was it the weather?
It was a bit unusual to see the keeper take a free kick inside the centre circle!
Tevez gave Elliot a bit of trouble early on.
A first time volley by Cisse from a cross hit the post but Hart had it covered
On 26 minutes a great run and cross by Nasri had Elliot saving from Dzeko from close range before the ball runs........
...... to Barry who shoots over the bar from 6 yards ! What a miss!
A minute or so later and Anita is booked for a foul on Silva but the ensuing free kick fails to hit the target
a few minutes later and its Cabaye's turn for a yellow card after fouling Tevez
37 minutes and Elliot saves from Clichy
Keeper Elliot had been wasting time with his goal kicks and finally the referee has a word about it
City did get the ball into the net on 39 minutes but....
.....the flag was up so it did not count but some idiot ran onto the pitch to celebrate and was soon marched off to the deepest dungeons of the Etihad
On 40 minutes City did score. A great cross from Clichy was met by Tevez who netted from close range
At last City got the goal they deserved and the players celebrated
Just before half time Dzeko has a shot well saved by Elliot
But City were not to be denied and just on the interval Silva scored an excellent goal after some good football in the box
The players celebrate a good first half performance
During the interval Richard Edghill scores past veteran Williams - its a few years since I sw him play in goal!
Early in the second half a shot by Cabaye just goes wide
on 55 minutes Newcastle fail to clear a corner.......
and the ball runs to Barry and his shot is deflected in by Kompany - his fist goal of the season. Three nil and game over
Nasri is injured and requires treatment
On 70 minutes a great run by Yaya Toure ends with him hitting a powerful shot from a narrow angle into the goal
The crowd and players have plenty to smile about as City go four nil ahead
A bit of a tussle near the touch line
Yaya Toure has a bit of a rest!
78 minutes and Hart saves from Gosling
Elliot saves well from Sinclair -on for Silva for the final moments
Team
Hart 7: Zabaleta 7, Kompany 7 ( Garcia), Lescott 7, Clichy 7.5: Yaya Toure 7.5, Barry 7, Nasri 7.5 (Aguero), Silva 7.5 (Sinclair), Tevez 7, Dzeko 7