City 5 Barnsley 0
March 9th 2013 46,728
FA Cup R6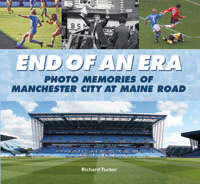 Now available from Amazon ( click on image for link)
WH Smith and the City shop
Wembley - here we come! A comfortable 5-0 win over Barnsley was highlighted by a terrific display by Carlos Tevez who scored a hat-trick. Following the events of a few days earlier we might have expected a lower profile performance but no - Tevez has made the headlines once more. It was an excellent all round performance by Carlos and he was backed up by a superb team effort.
I am afraid Barnsley were only average and rarely troubled the home defence. Pantilimon made a couple of good saves and kept up his record of keeping a clean sheet in FA cup games. I suppose his retention as keeper for the semi-final will depend on the opposition we shall face.
The City passing was excellent today and once the sky blues took an early lead it was only going to be a question of how great the margin was going to be - such was the difference in class between the two teams.
We certainly did not need a satnav to find the net and rarely had to change gears in this relaxed run to Wembley with Tevez the ultimate driving force!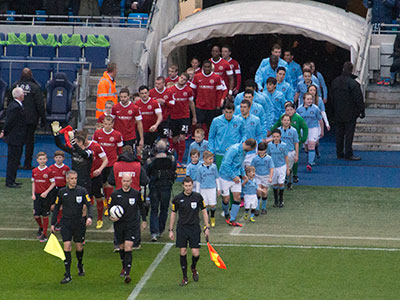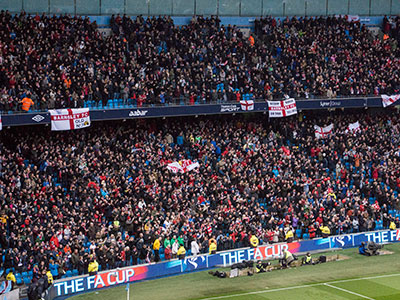 City made 6 changes from the last game. Aguero and Kompany still absent through injury and several players were rested.
6000 Barnsley supporters filled the South Stand and gave their team a great welcome. They were less noisy as the game progressed!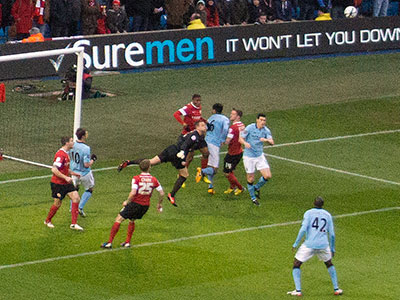 a good cross from Nasri gave Dzeko a chance but his header flew over the bar
City started well and put pressure on the Barnsley goal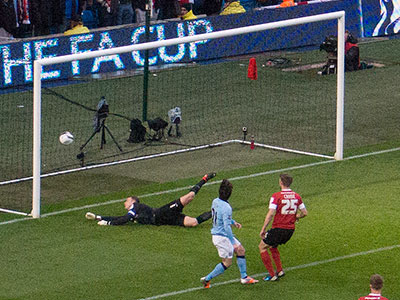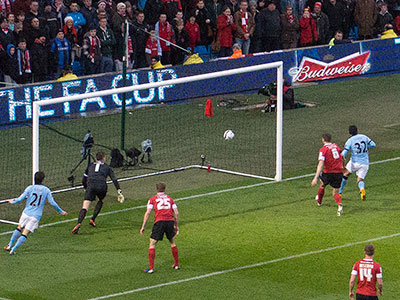 After just 10 minutes a good pass from Yaya Toure gave Silva a chance and his shot is saved by the keeper onto the post. It rebounded into the path of Tevez who scored from close range. First blood to City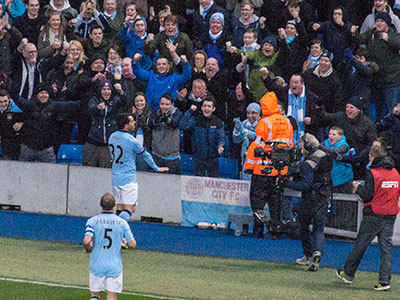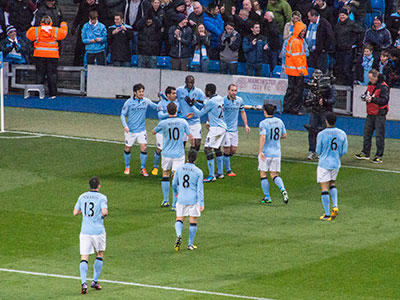 Tevez ran to the crowd to calm the down before being congratulated by the rest of his team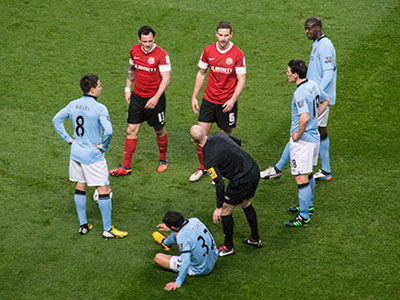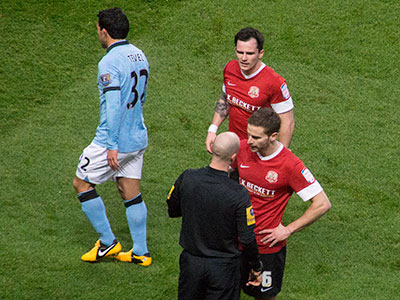 The referee has a word with Foster after Tevez goes down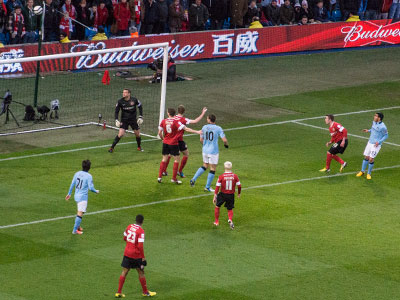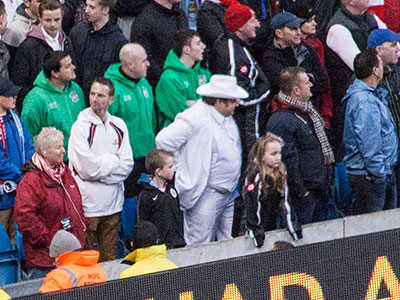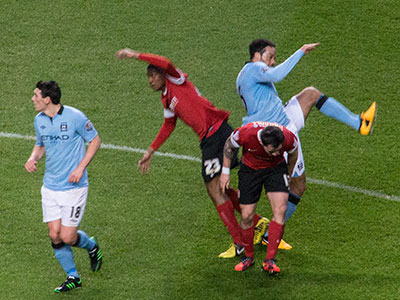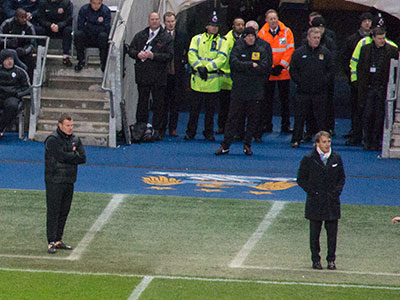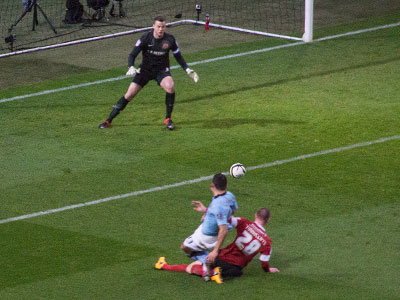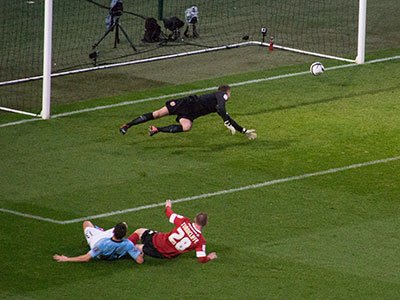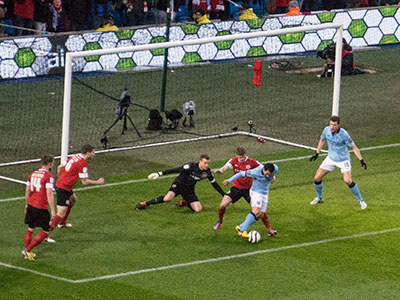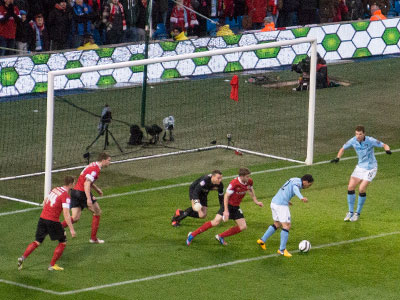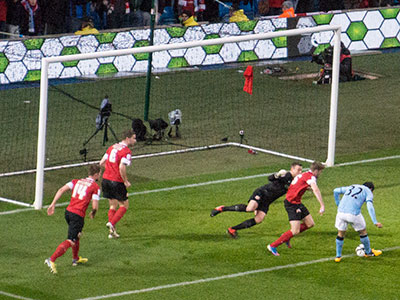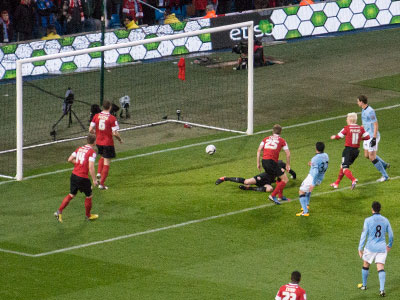 Surely not a visitor from Dallas in the Barnsley supporters!
A Tevez header goes over the bar
The managers seem calm at this stage in the game
there's a ball somewhere!
Kolarov scores a great second goal following a great cross by Tevez. Kolarov met the cross first time and placed his shot perfectly after 26 minutes.
4 minutes later and City were three up. A pass from Kolarov to Silva led to Tevez beating a defender and scoring from six yards out A perfect team effort with a class finish.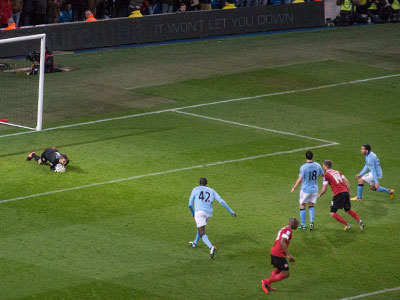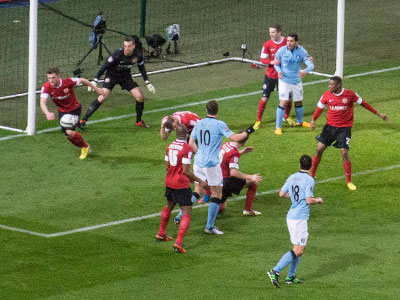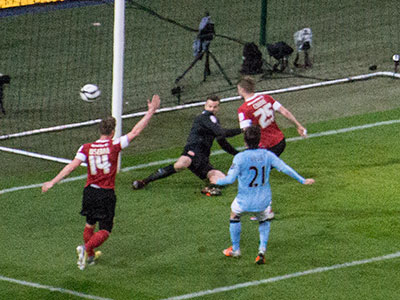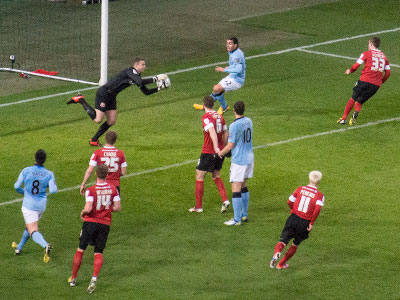 Steele easily saves a weak effort by Dzeko
Barnsley manage to clear a corner
right up to half time City continue to pressurize the Barnsley goal but the score remains on three nil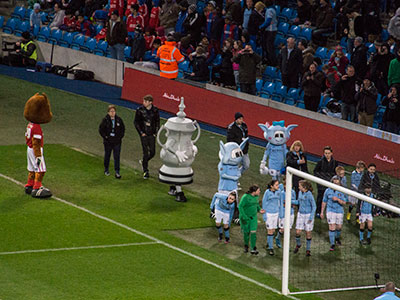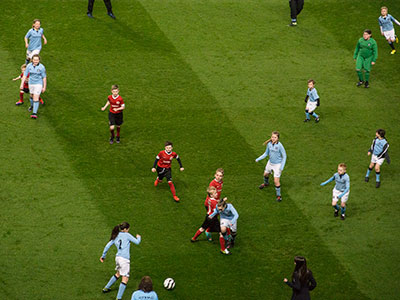 At half time the young escorts battled away watched by 'the Cup'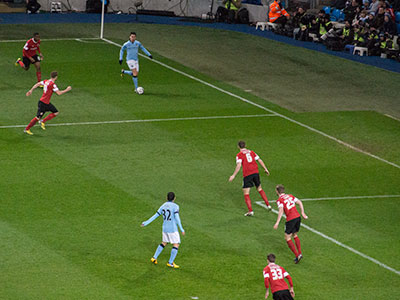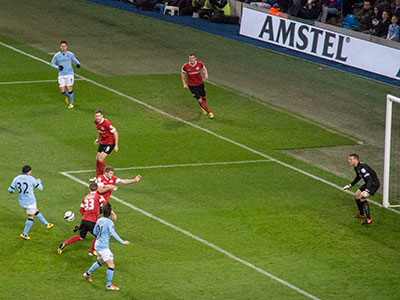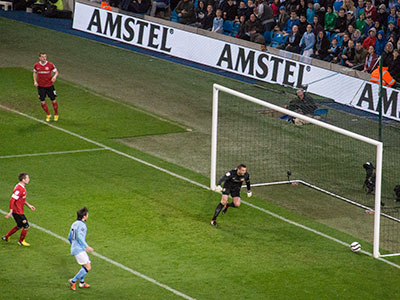 Four minutes into the second half Tevez completed his hat trick turning in a great cross from Nasri who had made a good run down the left wing. It was Tevez's 12th of the season.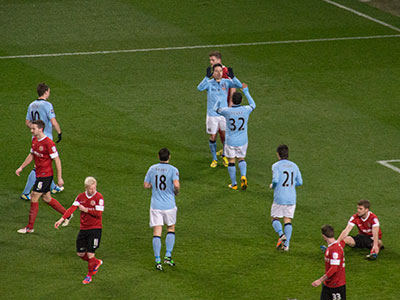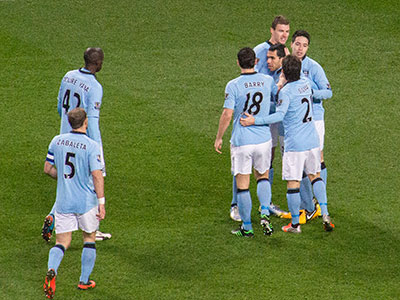 Tevez says thanks to Nasri before getting congratulations from his other colleagues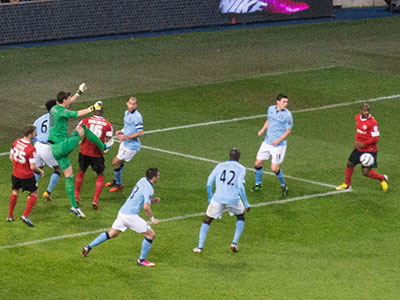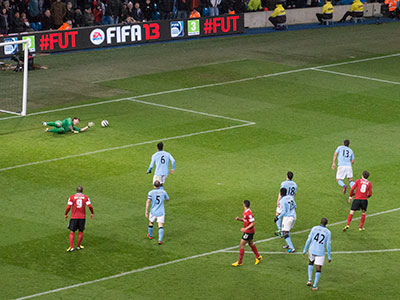 Then for the first time in the game Pantilimon was called into action -punching away a cross and saving a shot from Mellis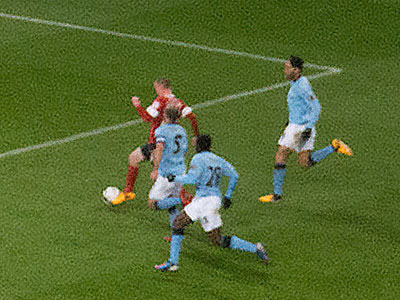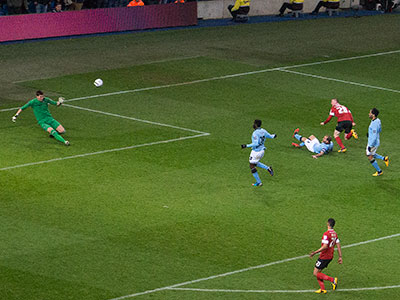 Tunnicliffe broke away but his final effort was well saved by Pantilimon with his feet. He spread himself well.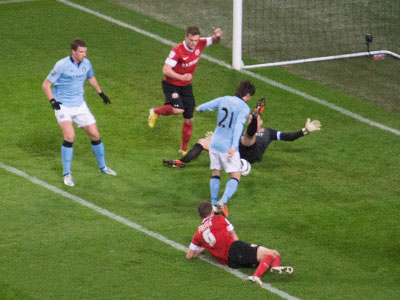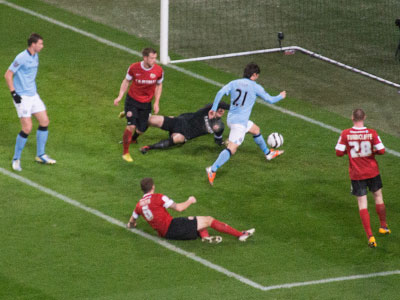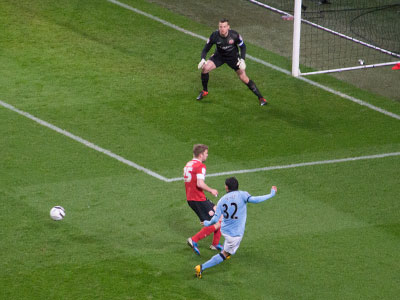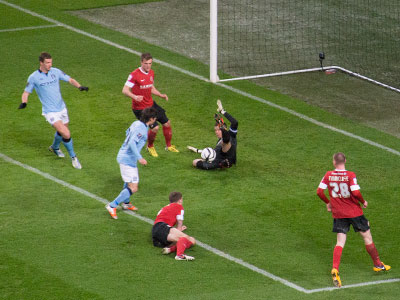 On 65 minutes the rout of Barnsley was complete when Tevez dashed dash the right wing crossed to Silva whose first effort was saved by the keeper but he could only parry the ball and Silva following up had the easy task of putting the ball in the net to make it five.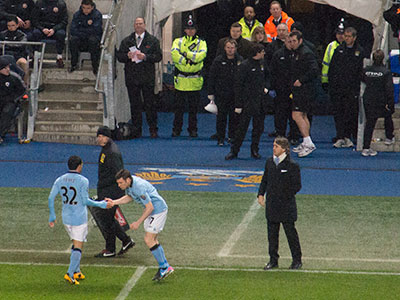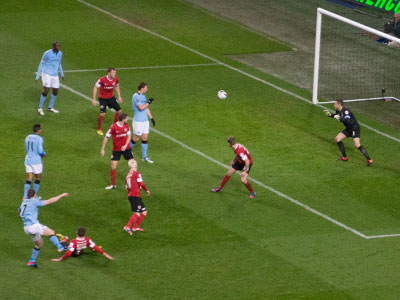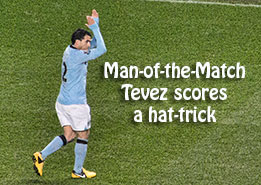 Milner came on for Tevez who was given a big ovation after 75 minutes and Milner almost scored when his shot hit the bar on 85 minutes
team
Pantilimon 7, Zabaleta 7, Toure 7, Lescott 7 , Kolarov 7.5: Yaya Toure 7, Barry 7, Nasri 7 (Sinclair 6), Silva 8 (Razak) Tevez 9 (Milner) Dzeko 7