City 1 Reading 0
March 13th 2011 41,150
FA Cup R6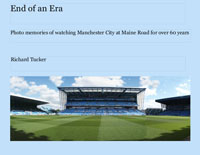 My book 'End of an Era' containing photo memories of days at Maine Road is now available from Blurb.com.
There are over 300 images on 200 pages.
Click on the image for details

Wembley here we come! A tough tie with Reading ended with just a single goal - a great header from Micah Richards in the second half. Reading made it an open game and while they failed to keep Joe Hart very busy they had a fair amount of possession and there was always a chance of a surprise as City failed to make the best of the chances that came their way. The young Reading keeper had a good game and saved them on several occasions. City played better than their midweek Europa Cup game in the Ukraine and have to make up the two goal deficit later this week.
So it's going to be United at Wembley in April and as City have never met United at Wembley it will be a special occasion. We have met United in a semi before. Back in 1926 at Bramhall Lane when we won 3-0 only to lose to Bolton in the final.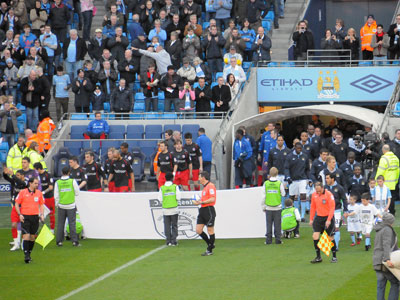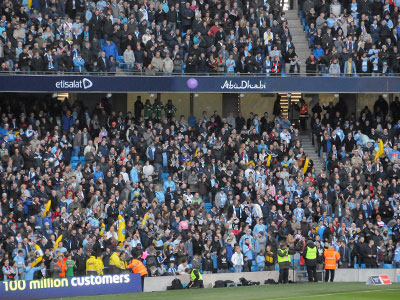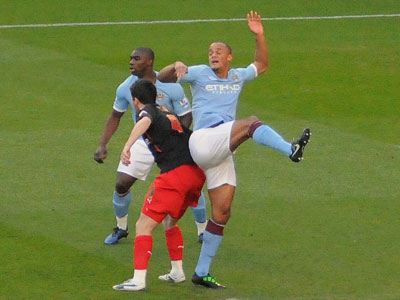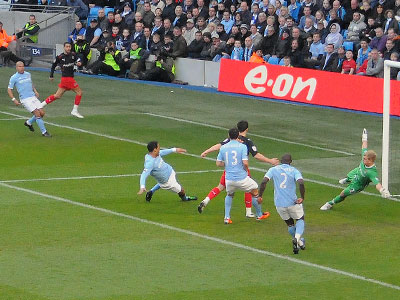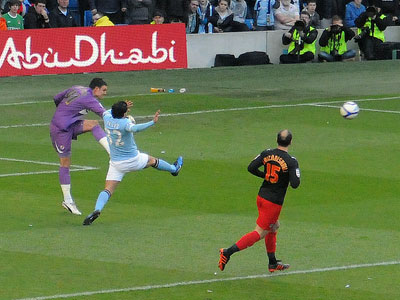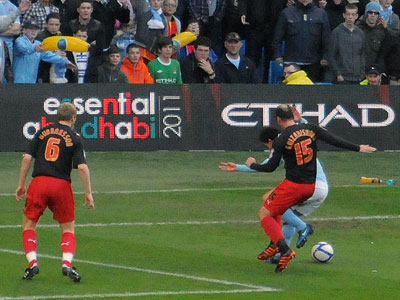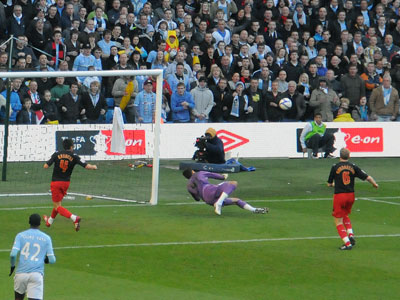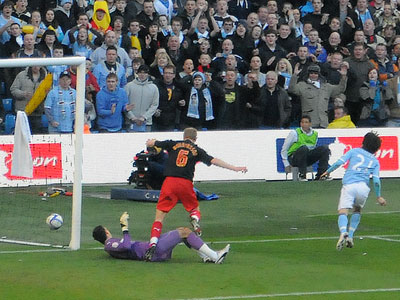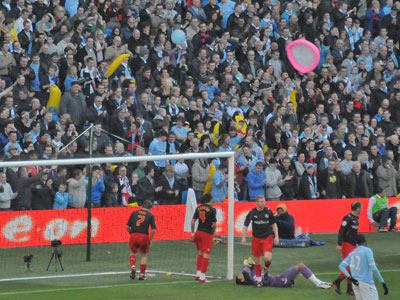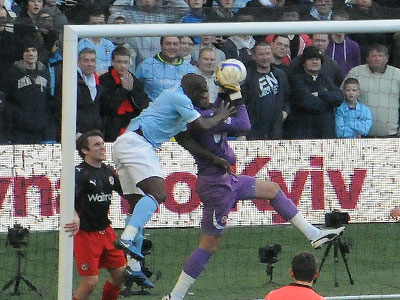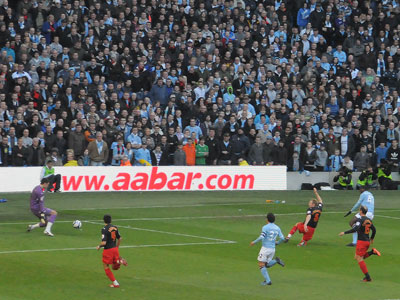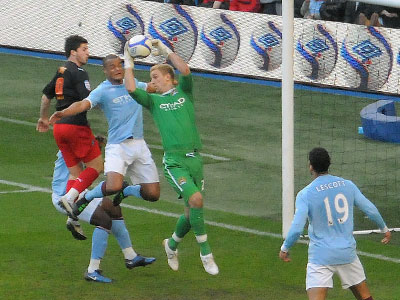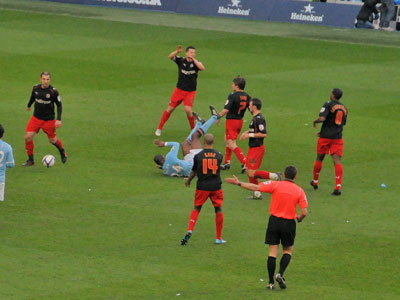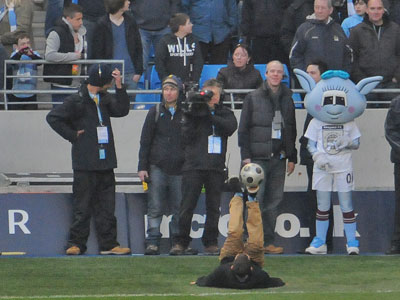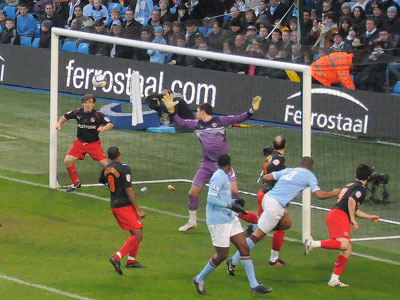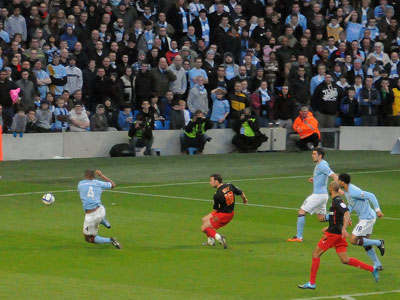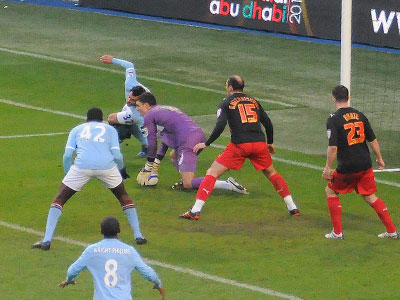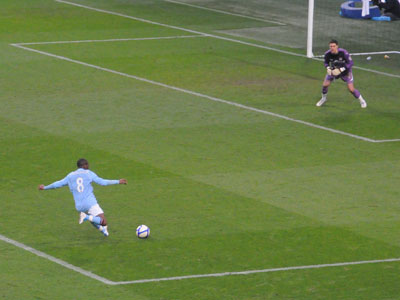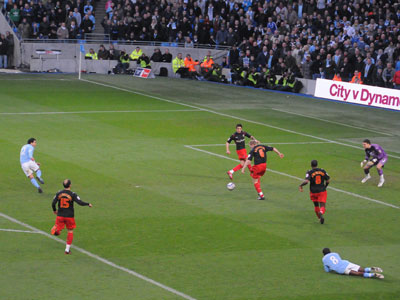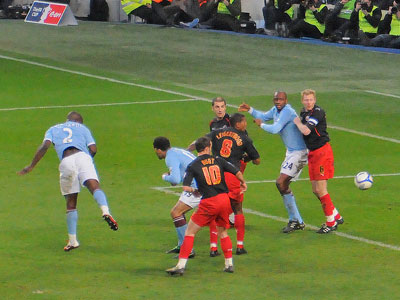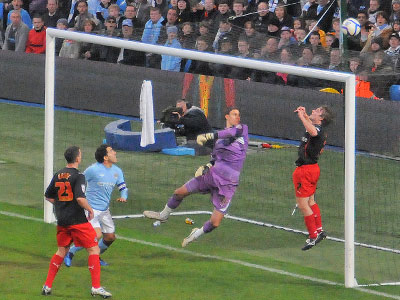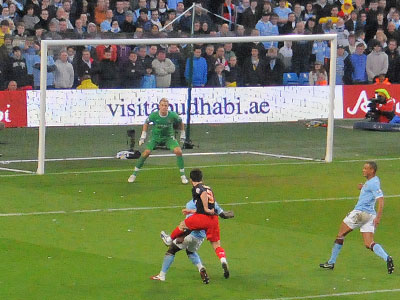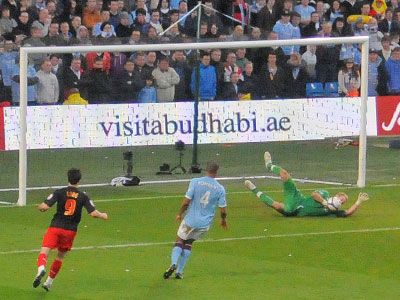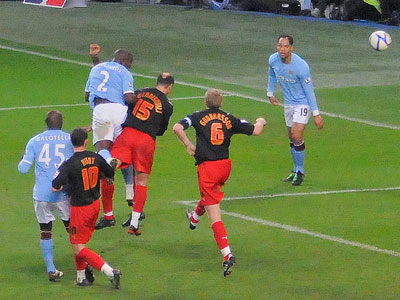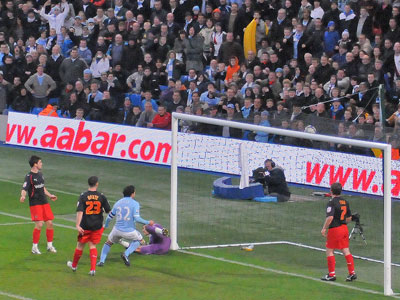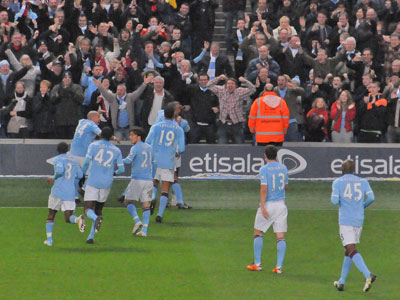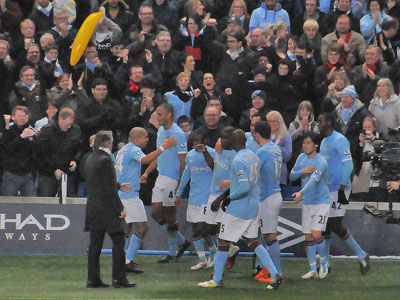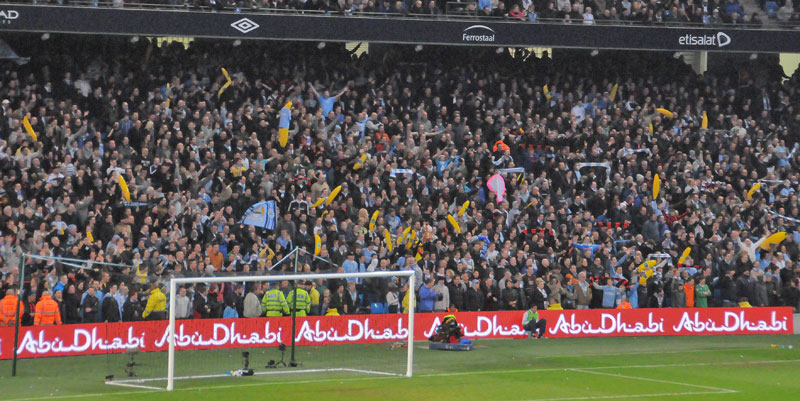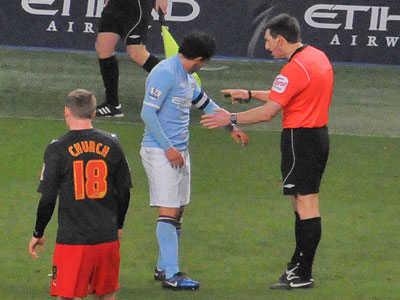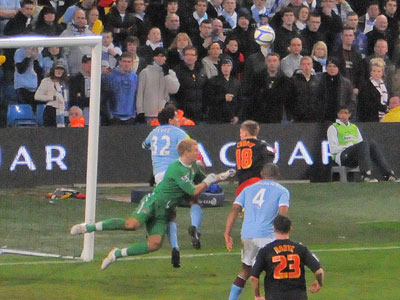 City left Balotelli and Dzeko on the bench. De Jong started as did SWP and Viera
With Reading failing to take up their supporter full allocation the City regulars of the South Stand were able to take their usual places unlike the third tier!
Kompany clear early Reading pressure
City clear a dangerous Reading cross
Tevez puts young keeper McCarthy under pressure
City might have had a penalty had Tevez gone down under this challenge
The Poznan went round the ground and here is the North Stand's effort. It now seems to be part of City culture. Can't wait to see it at Wembley!
On 18 minutes a shot by Wright-Phillips is saved by McCarthy.....
.....who also saves the follow up by Silva.
There is great relief by the Reading defenders and from the ensuing corner McCarthy has to make a save with Richards in close attendance
Joe Hart having to earn his keep
After 28 minutes McCarthy saves from Yaya Toure
On 36 minutes Silva gets in a shot but McCarthy easily the busier of the keepers saves
Patrick Viera goes down after a foul.
Gosh! 6 Reading defenders to watch him!
At half time 17 year old Bobby Hayes entertained supporters with his football skills
Just after half time a Kolarov corner a defender heads the ball off the line to prevent City taking the lead
Seven minutes into the second half and a great run by Silva ends with a Tevez effort from close range but McCarthy saves
55 minutes and SWP has a great chance but instead of shooting when well placed he passed to Tevez whose shot lacks power and is cleared
On 66 minutes Richards heads down at goal and the bouncing ball is just tipped over the bar by McCarthy
The only save of note that Hart had to make came a minute later when Long managed a shot but it was not of sufficient power or direction to beat the England Keeper
Then in the 73rd minute the breakthrough came. A David Silva corner was headed with great force by Richards into the net. At last City were ahead

It was a great reward for a player who has turned his game around and now appears to be first choice at right back for City
The City supporters enjoyed the moment and now look forward to a Wembley clash with United
Referee Probert reminds Tevez that he is captain and to stop being naughty!
Tevez helping Hart to defend the one goal lead
Team:
Hart 6.5: Richards 7.5, Kompany 7.5, Lescott 7.5, Kolarov 7: Wright-Phillips 5.5 (Boyata) , Viera 6.5 ( Balotelli 6.5) De Jong 7.5 ( Barry) Toure 7, Silva 7.5, Tevez 7.5