City 2 Fulham 0
January 19th 2013 47,286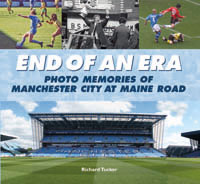 Now available from Amazon ( click on image for link)
WH Smith and the City shop
This was a comfortable win for City against a Fulham side that played some nice football but failed to really trouble Joe Hart. David Silva who scored both City goals almost notched a hat-trick which might have been a first for him in his career. Shame as he deserved another goal for his outstanding performance. He was well backed up by Tevez and Dzeko who worked hard. The first half was pretty boring with little goal-mouth action but in the second period City used the width of the pitch more and made more chances but alas we only scored twice. We should have improved that goal difference. It might well be very important at the end of the season.
Although Fulham had a fair amount of possession the City defence did well and protected Joe Hart's goal so well Fulham did not have one shot on goal. A worrying factor was the injury to Zabaleta especially with the continued absence of Richards and Maicon and Kolo Toure away in South Africa.
A very cold afternoon - three vital points and a great display by David Silva to remember.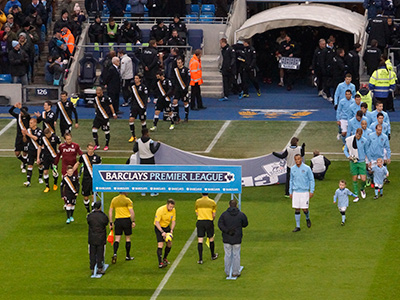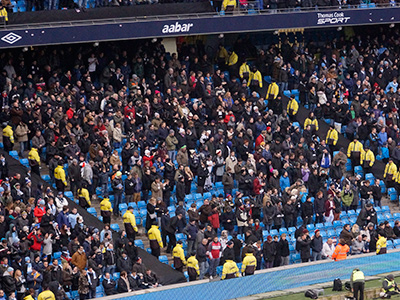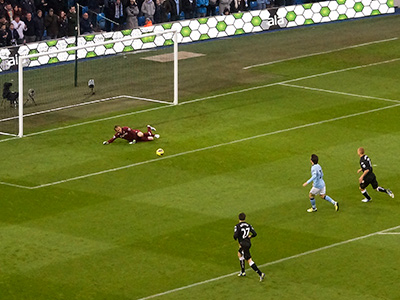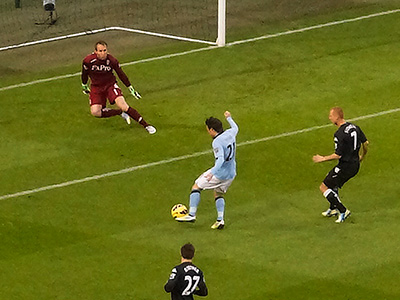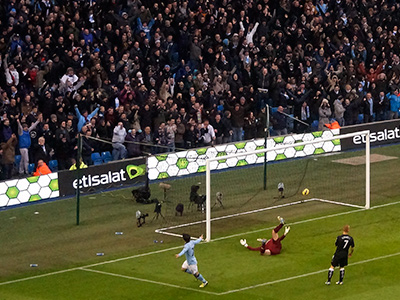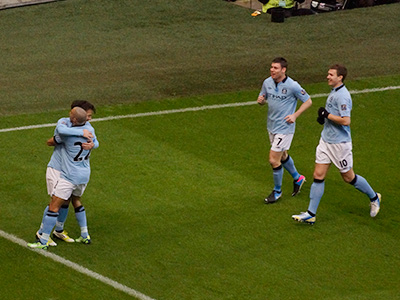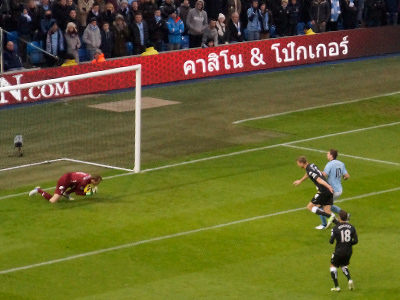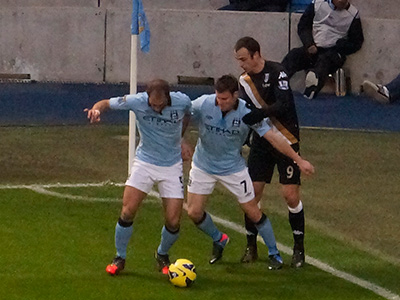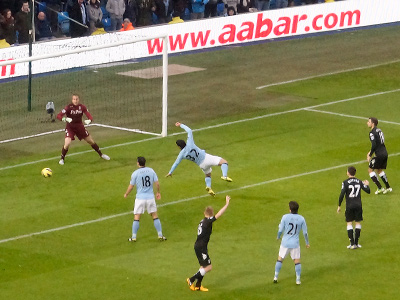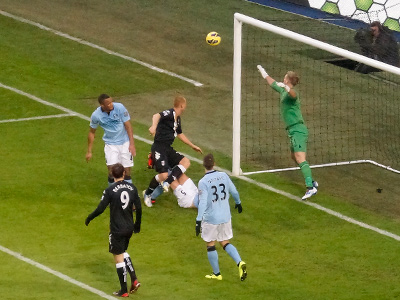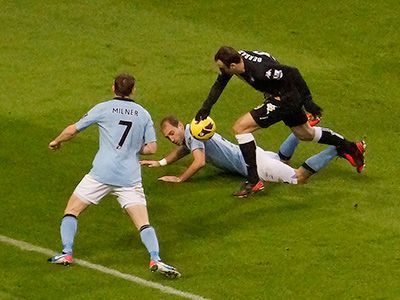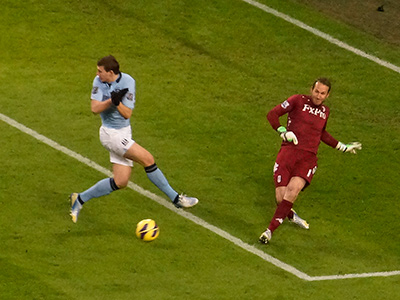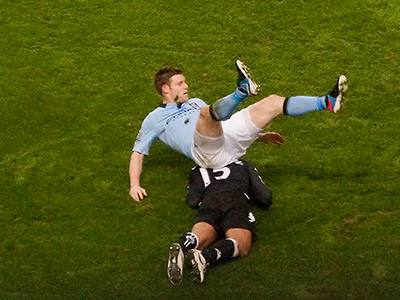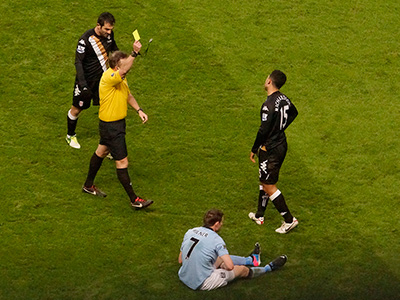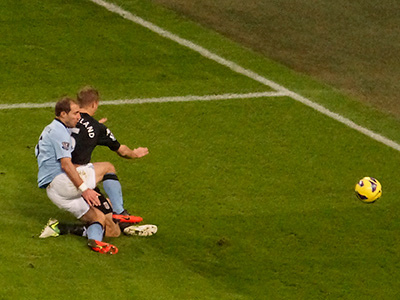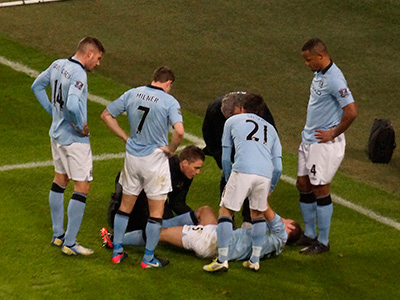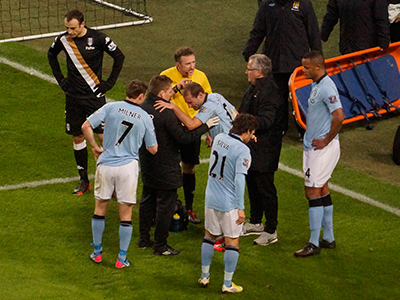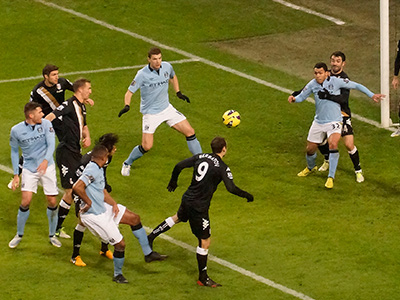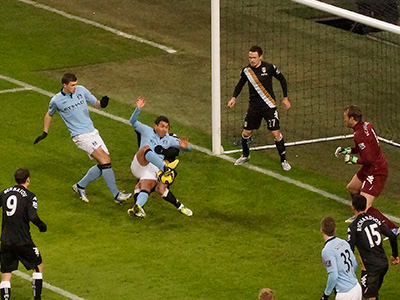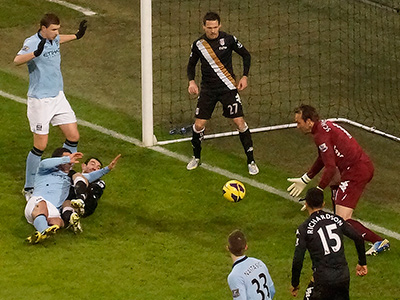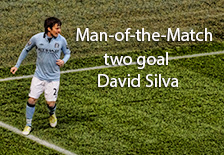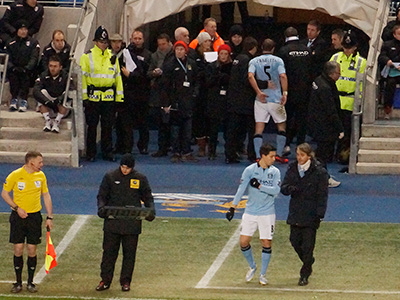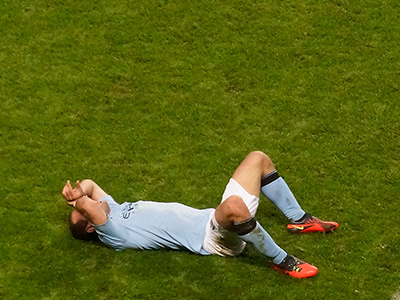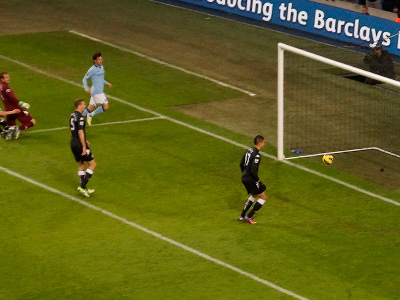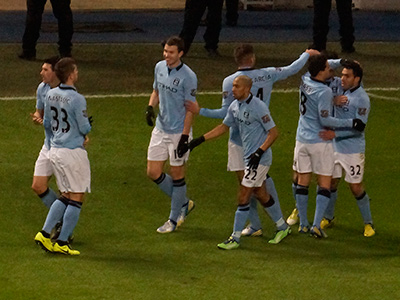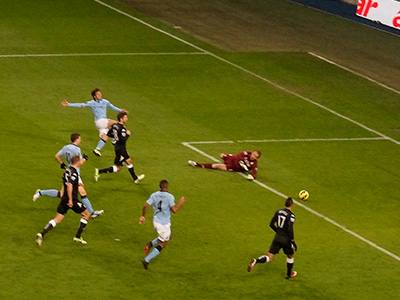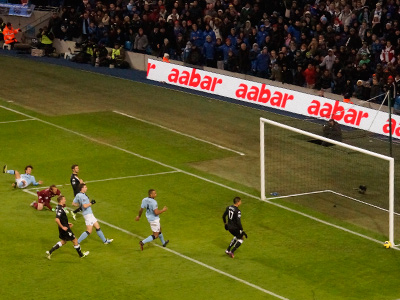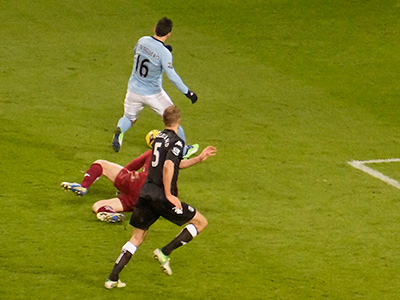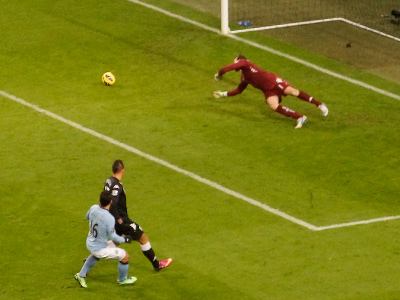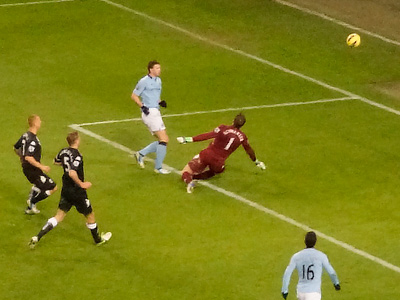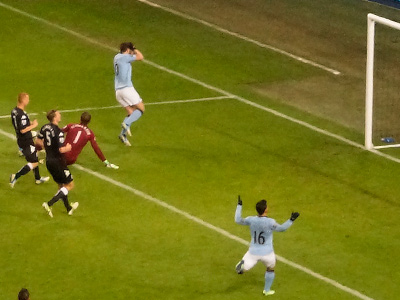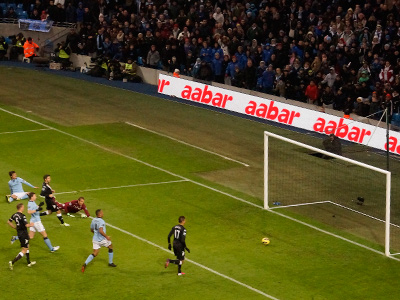 Team
Hart 6.5: Zabaleta 7 ( Nasri 6), Kompany 7, Nastasic 7, Clichy 7.5 Milner 7.5, Garcia 6, Barry 7, Silva 9 ( Lescott) , Tevez 7.5 ( Aguero), Dzeko 7.5
City were unchanged from the win at Arsenal. Aguero and Rodwell back from injury on the bench
A poor turnout by Fulham fans - only 490 turned out
After just a minute and a half Dzeko took a shot from outside the penalty area.....
..... which Schwarzer failed to hold - the ball running free and David Silva was first to react and he slotted the ball.....
.........past the keeper to give City an early lead - was this Messi in disguise!
Schwarzer saves from Tevez
Zabaleta and Milner combine to sort out Berbatov
A good cross is just missed by Tevez
The nearest Fulham got to a goal was a header by Sidwell that hit the post from a cross by Duff
Schwarzer just beats Dzeko to the ball
Zabaleta and Milner look after Berbatov
Richardson brings down Milner and gets a yellow card
On 59 minutes Zabaleta was hurt winning a corner and it looked bad at first
After some treatment he came back on
From the corner it looks like Tevez was held by Karagounis .....
......when he might have scored but in the end the keeper was able to clear
On 62 minutes Zabaleta had to go off and was subbed by Nasri
On 68 minutes Silva made it two nil with a lovely chip over the keeper from a narrow angle
no sooner had he celebrated his second goal than he had a wonderful chance to make it three moments later
.....but his shot just went wide of the post.
City continued to dominate and make chances and Aguero on for Tevez shot just wide on a couple of occasions
Just before full time Dzeko shot over from a good position so the score remained on two nil and it should have been five nil