City 3 Liverpool 0
January 3rd 2012 47,131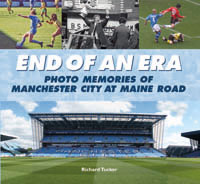 Now available from Amazon ( click on image for link)
WH Smith and the City shop
City bounced back from the poor results at West Brom and Sunderland with a comfortable win against an average Liverpool team. who had a good percentage of the play but failed to give Joe Hart much to do. A gift by the Liverpool keeper set City on their way and once Yaya Toure had made it two nil the writing was on the wall. It was unfortunate that Gareth Barry was sent off for a doubtful second yellow card and his passing was not as accurate as usual.
The penalty that Milner put away with great aplomb sealed the result and City went three points ahead of United in the race to win the Premiership.
Dzeko tried hard but once again failed to get on the score sheet. He last scored in early November so badly needs a goal to restore his confidence. Yaya Toure will be missed when he goes to play in the Africa Cup and unless we sign a new midfielder in the January sales I think Milner will have to try and take his place. That means that Nasri will have to raise his game as well. The defence played well today Kompany once again being outstanding.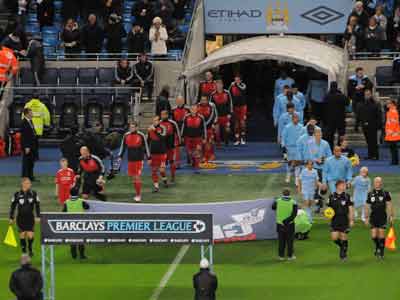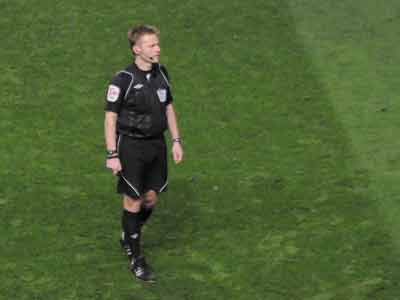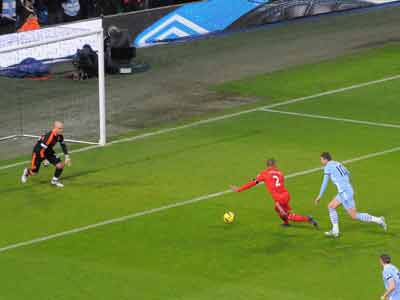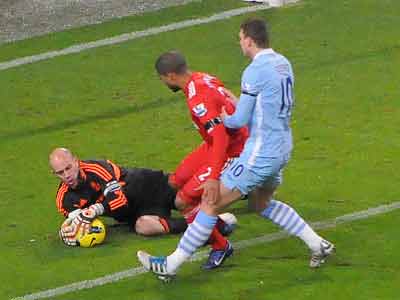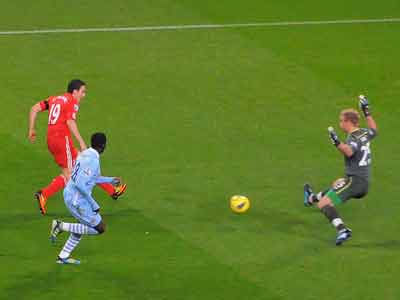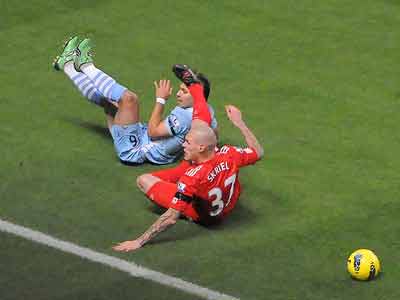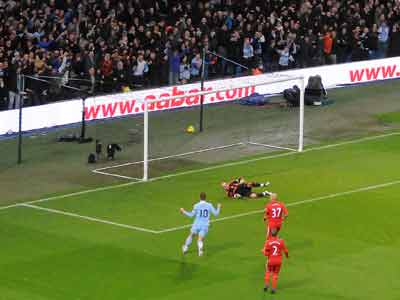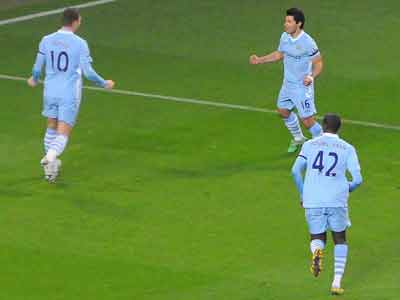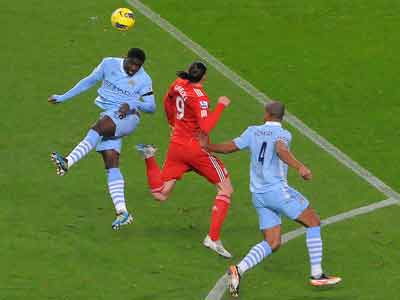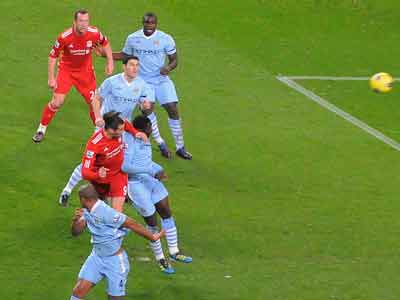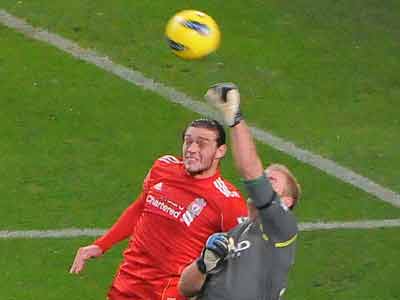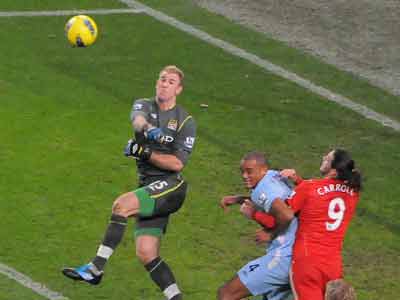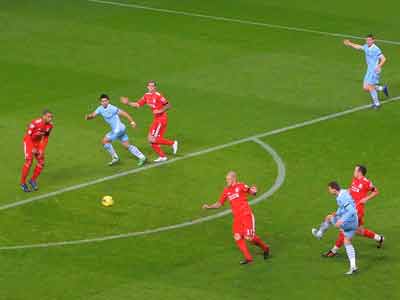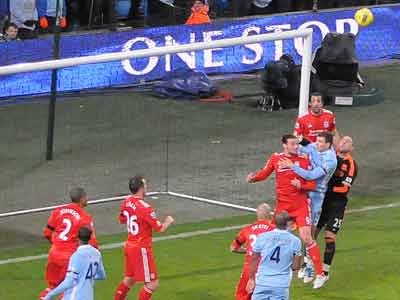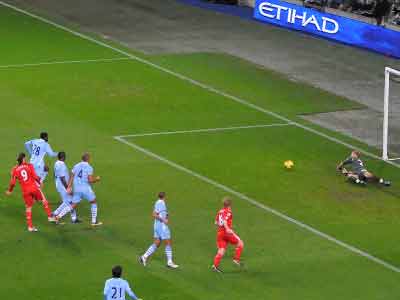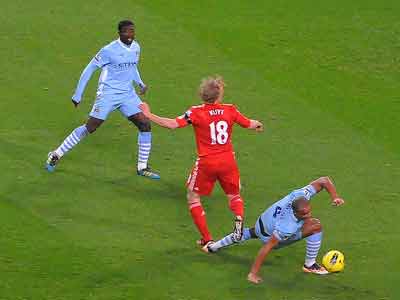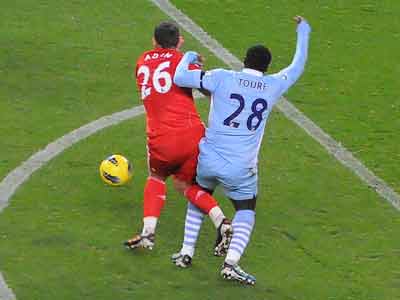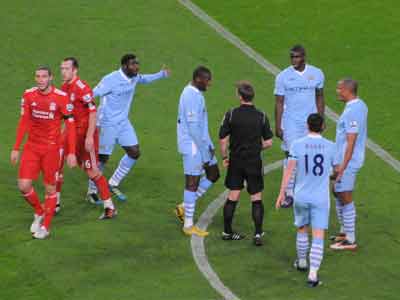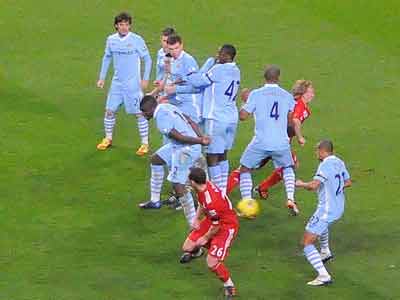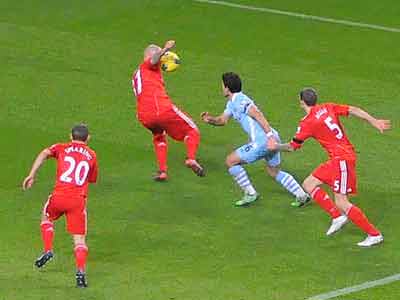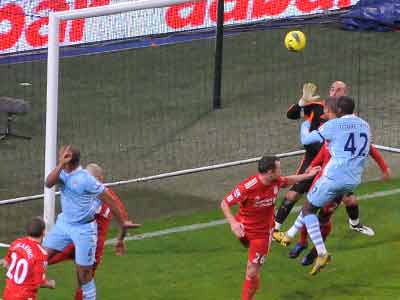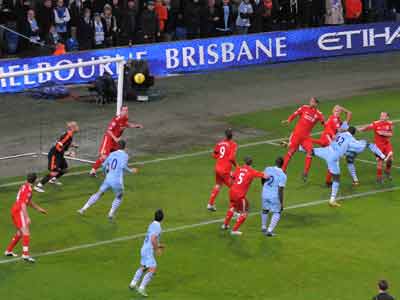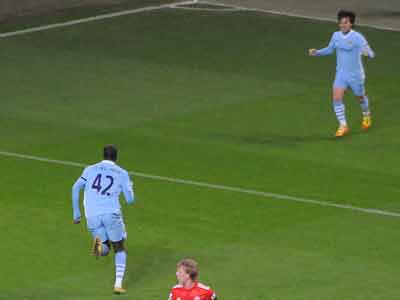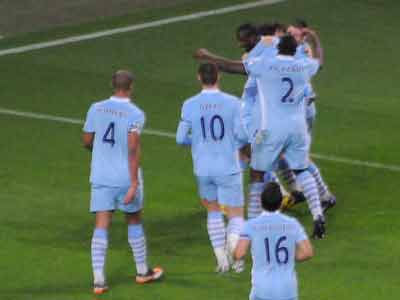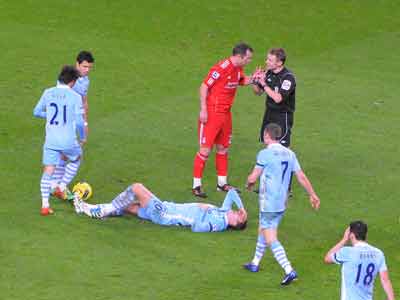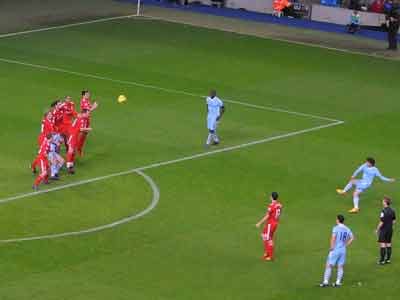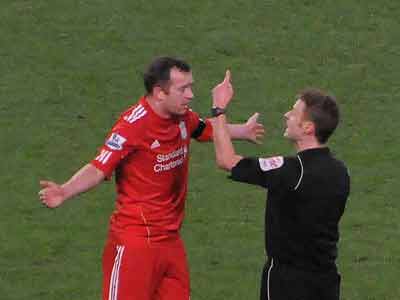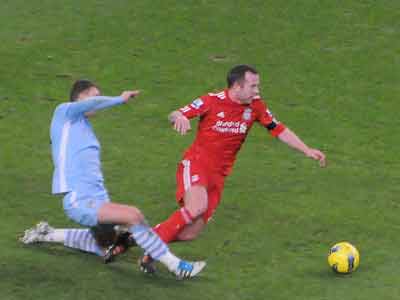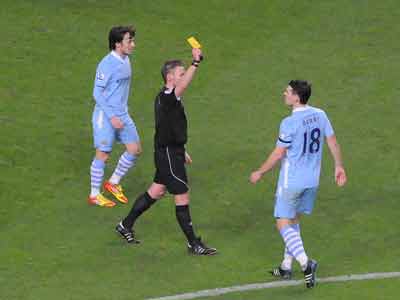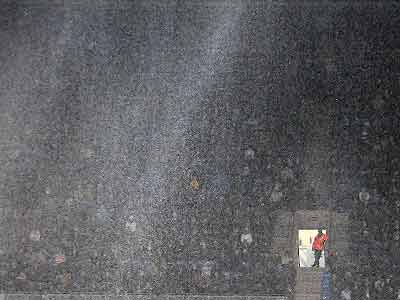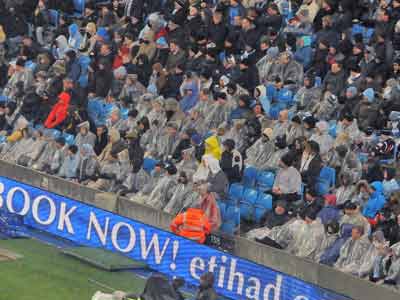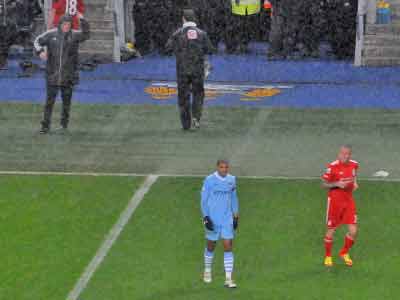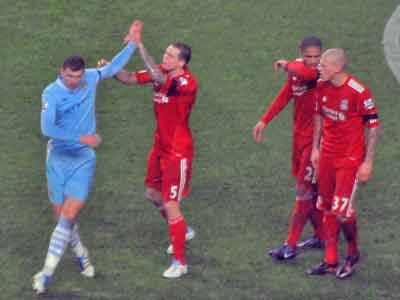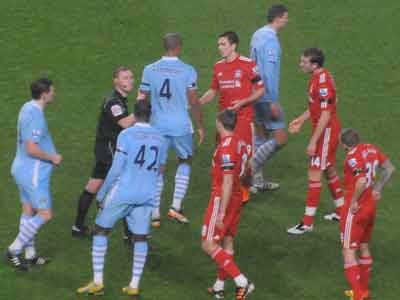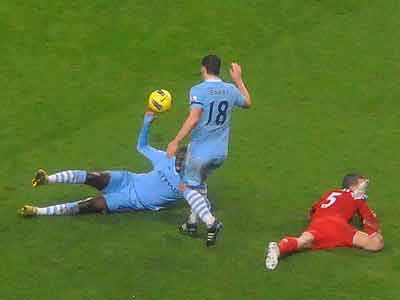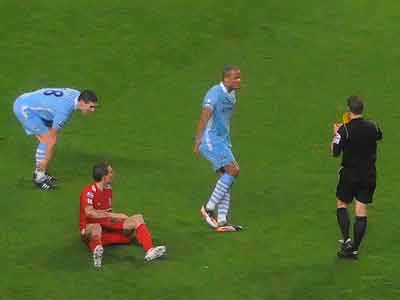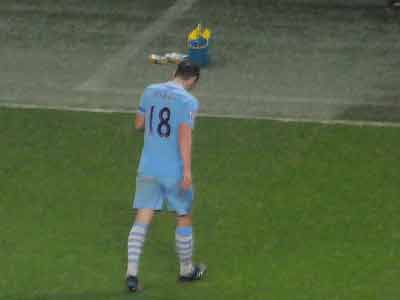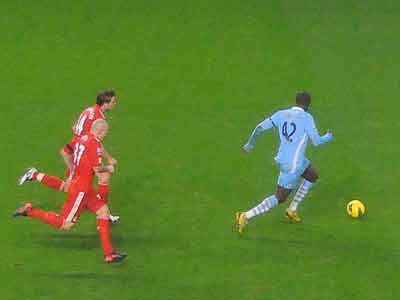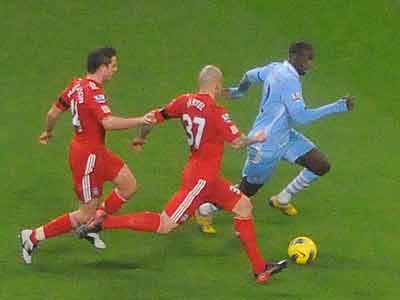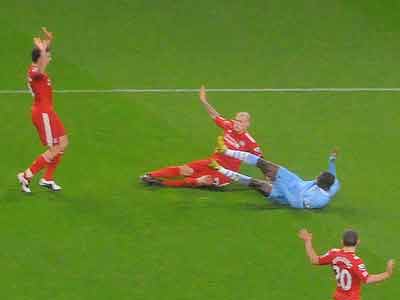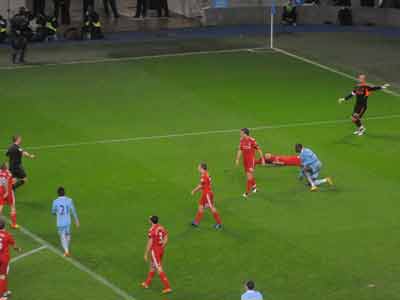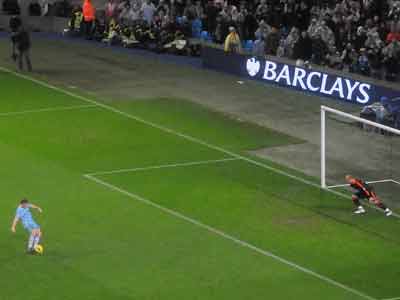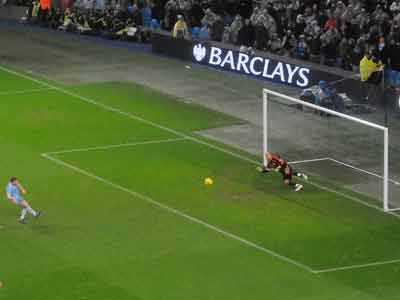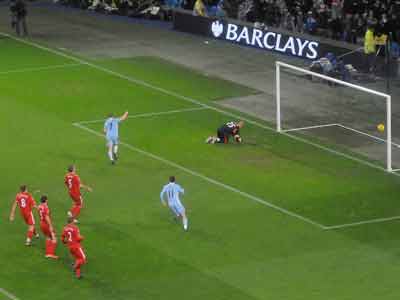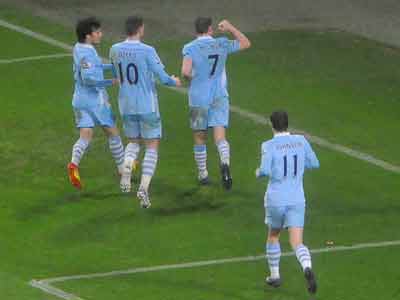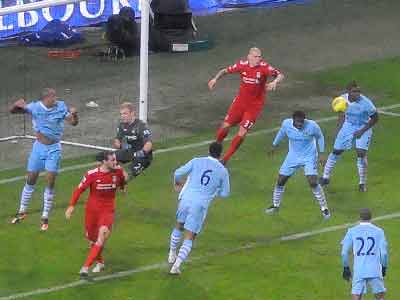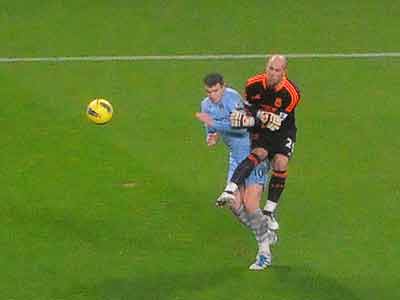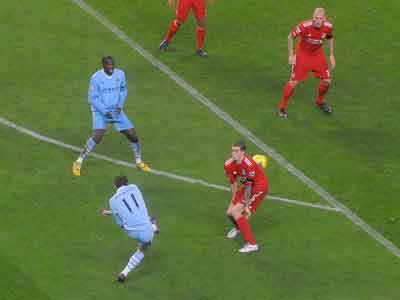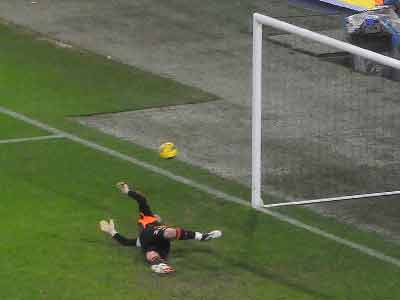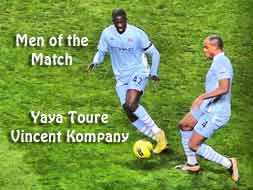 City were missing Balotelli and Nasri both ill and Liverpool were without Suarez -suspended
There was a referee change - Jones replacing Mainer
The Liverpool defence was soon in action Reina saving a through ball under pressure from Dzeko
After 7 minutes Downing had a good chance but he delayed his effort and Hart made good save
Skrtel and Aguero clash near the touchline
After ten minutes City took a shock lead when a shot from Aguero went underneath the body of Reina. Silva supplied the pass but it was a major error by the Liverpool keeper but a welcome late Xmas gift for City
Kolo Toure and Kompany defended well
City were glad to see a strong header by Carroll g wide of the post
In the difficult weather conditions Joe Hart elected to punch when clearing his area
A shot by Dzeko is deflected by Johnson for a corner
Reina clears the corner under pressure
Joe Hart saves a free kick taken by Charlie Adam
Adam is fouled by Toure just outside the area which lead to some discussion before the kick was taken
The free kick taken by Henderson was blocked by the City wall
City had a good shout for a penalty after 30 minutes when Skrtel appeared to handle the ball trying to clear from Aguero
Reina saves from Kompany at a corner and from the ensuing corner taken by Silva.........
.... Yaya Toure rose above the defenders to send a fierce header past Pepe Reina to put City two up
It was a cracking goal and left City in a comfortable position after just 30 odd minutes in the first half
A foul by Adam on Dzeko leads to a free kick taken by Silva but the shot went over the bar
While Adam displays his innocence referee Jones lets him know he is the ref and any more and he's off
Spearing is brought down by Barry who gets a yellow card
During half time the weather got even worse with the rain and wind making conditions difficult for players
Craig Bellamy came on for Liverpool after 55 minutes and he got a warm reception by City fans
3 minutes later there appeared to be a problem concerning Dzeko and Liverpool defenders
The referee had to calm matters
After 72 minutes Barry impeded Agger.......
....... and he got a second yellow card and was went off. The offence certainly did not appear to deserve a yellow card so he was very unlucky
Almost immediately City broke away with Yaya Toure dashing down the wing with a couple of Liverpool defenders in close pursuit
As Toure approached the danger zone he was bought down by Skrtel and a penalty was awarded but no card
Milner took the kick and sent Reina the wrong way
The ball hitting the back of the net and it was game over with City ahead three nil
Kompany heads a corner clear
Reina and Dzeko clash when going for a loose ball
Liverpool nearly went four down when a great effort by Johnson hit he post with Reina beaten
Team
Hart 7.5: Richards 7.5, K. Toure 7, Kompany 8, Clichy 7: Barry 6, Yaya Toure 8,
Silva 7.5,(Lescott), Aguero 7 (Johnson) Dzeko 6