December
City 3 Swansea City 0
December 1st 2013 46,559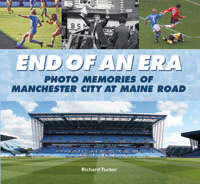 Now available from Amazon ( click on image for link)
WH Smith and the City shop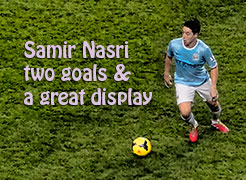 Headmaster Manuel Pellegrini would have rated this performance by City -' Adequate - but could do better!'
This was not the most entertaining of games but the job was done and City moved into third place with a goal difference of 25.
One again Samir Nasri was man-of-the-match with a tremendous display and two excellent goals as a bonus. Negredo notched the first half goal with a well taken free kick. Navas and Aguero played their part as well so in the end it was a comfortable win with some lovely examples of superb football into the bargain. I suppose we have been so spoilt recently that we wanted more!
Yaya Toure had a few pluses but a few minus points in the first half when Swansea had their best spell. The visitors missed one very good chance and as expected did a lot of passing and had a fair amount of possession but failed to find the target . Pantilimon - Head and Shoulders above Hart (sorry!) in height - did Ok again and made a couple of good saves. Now we need to perform well away from home.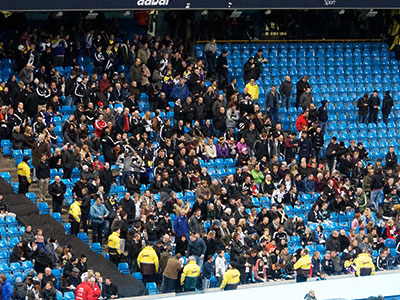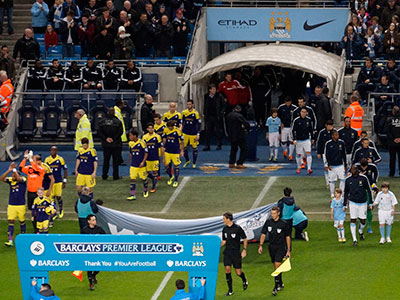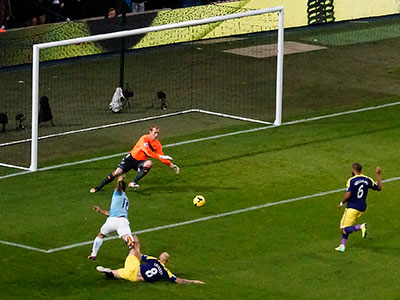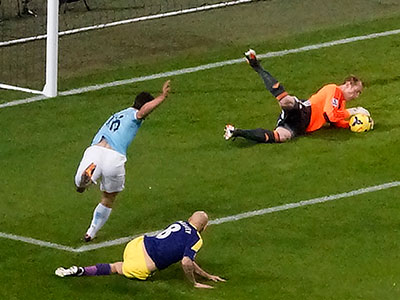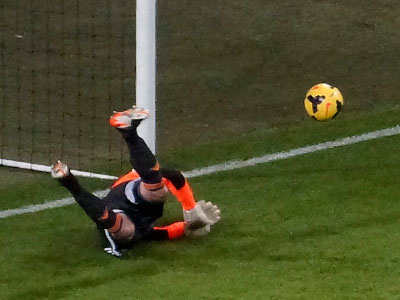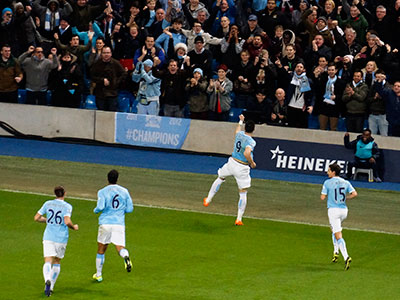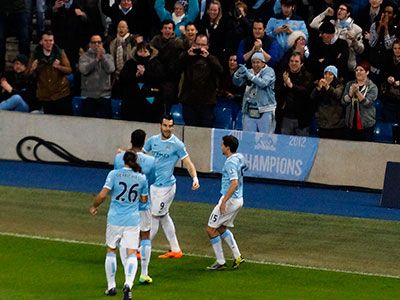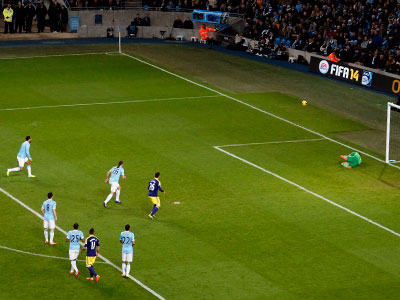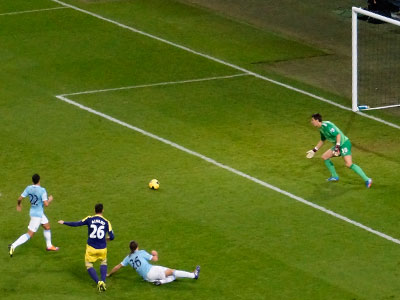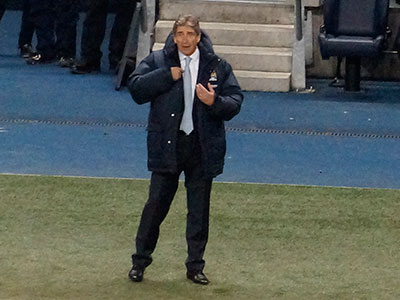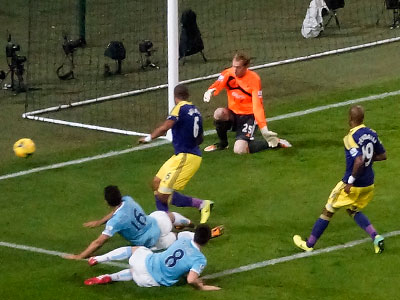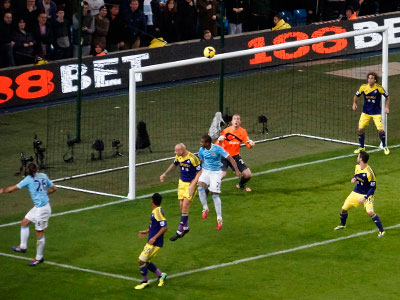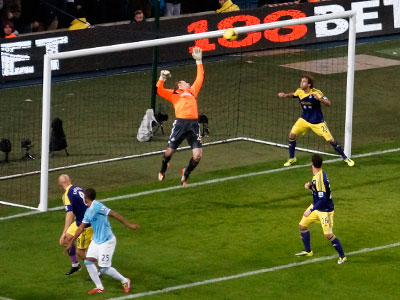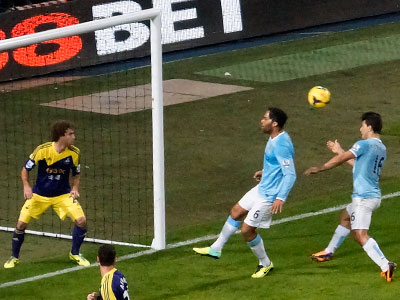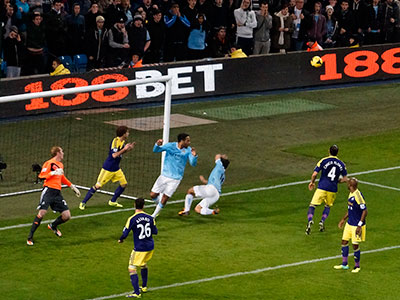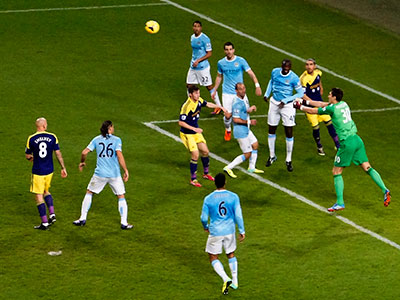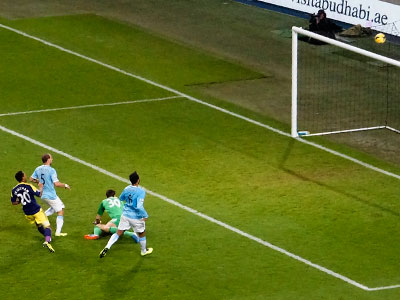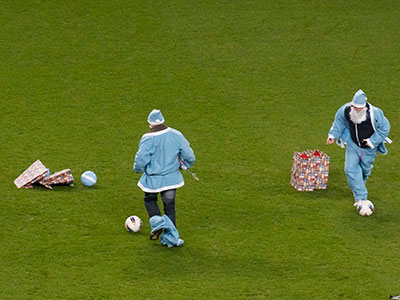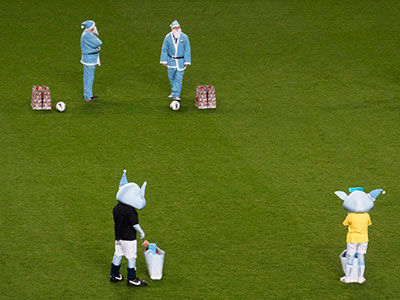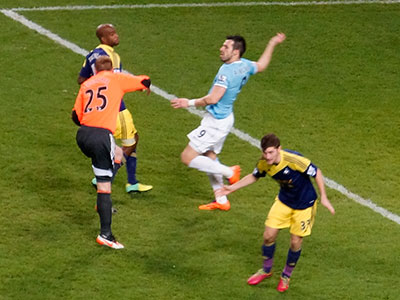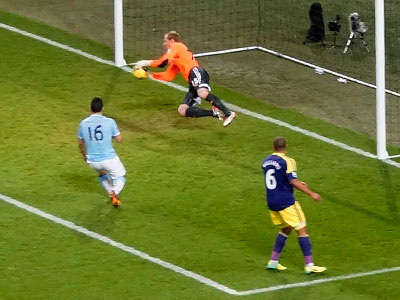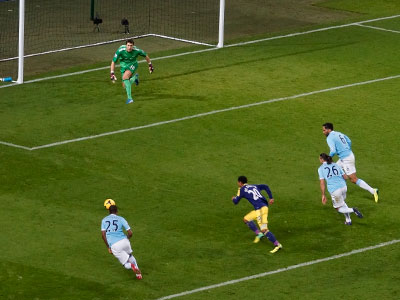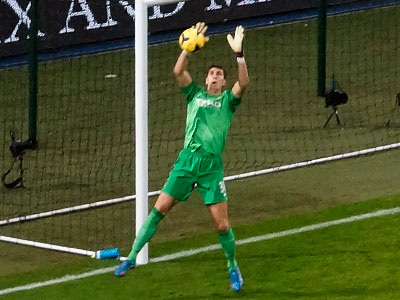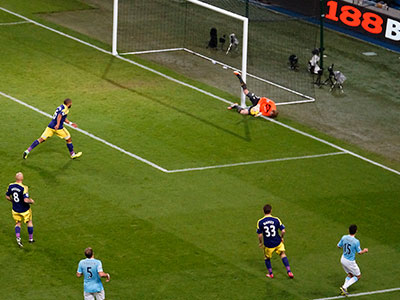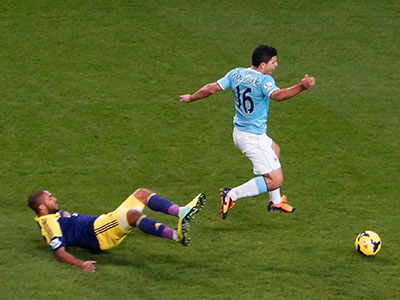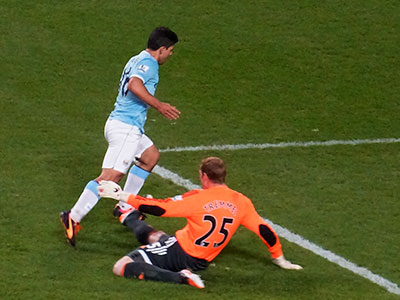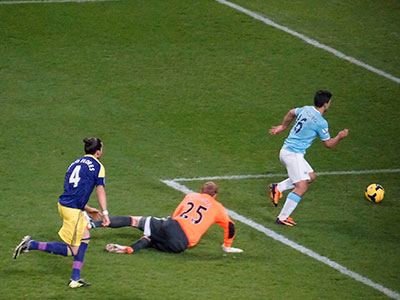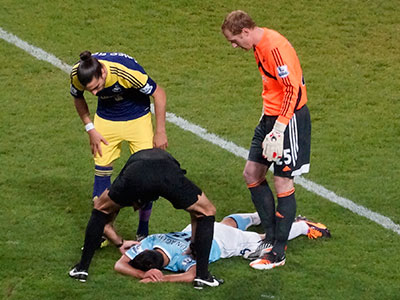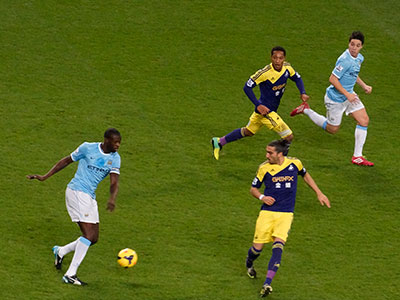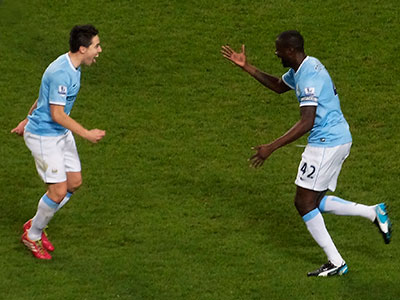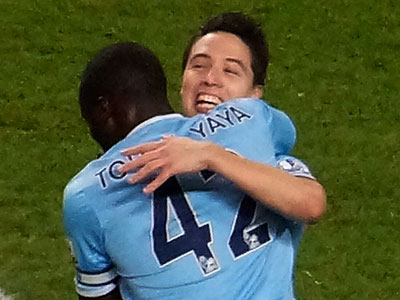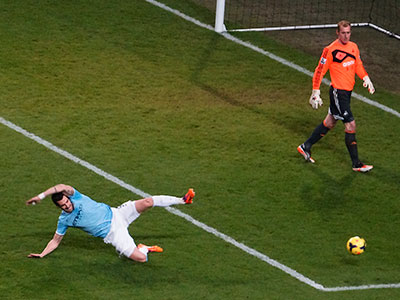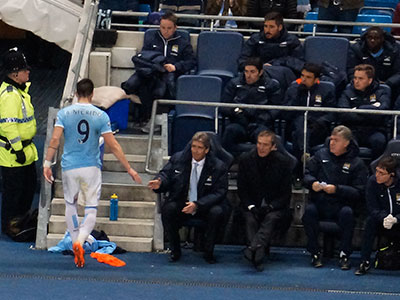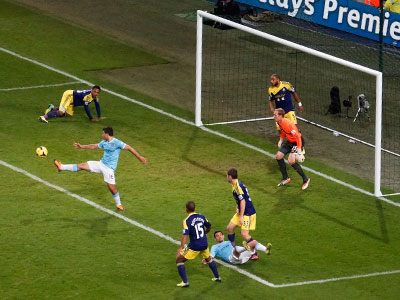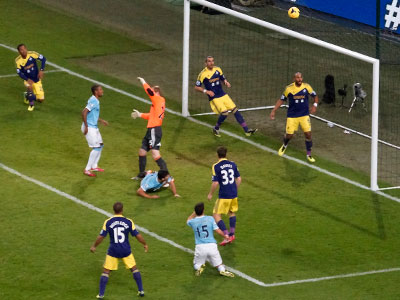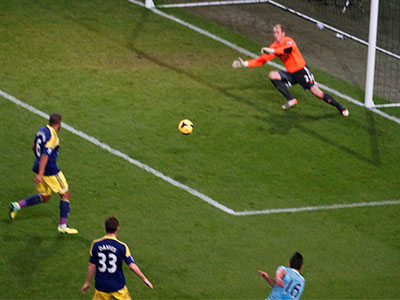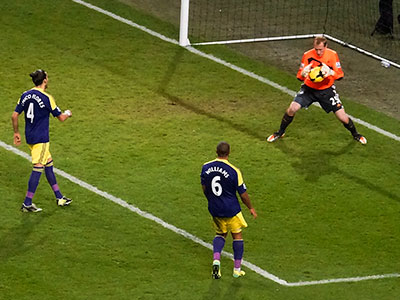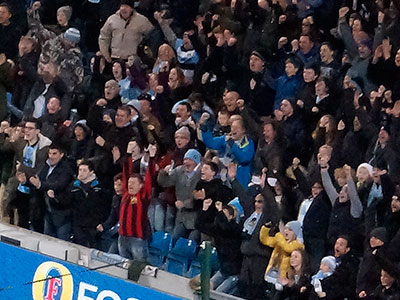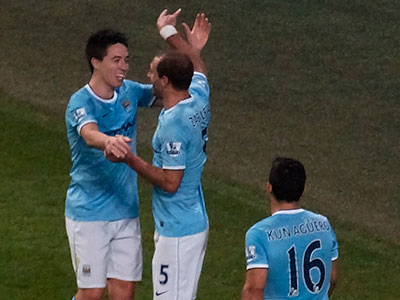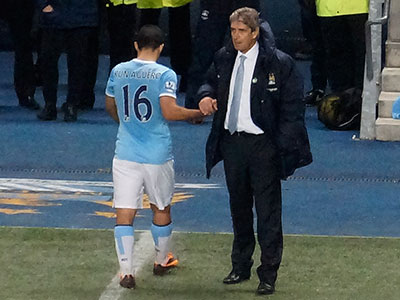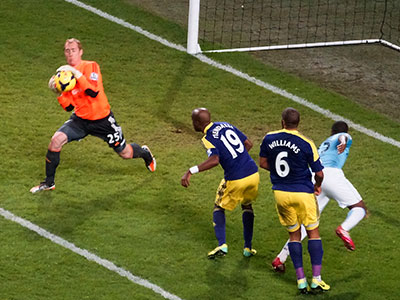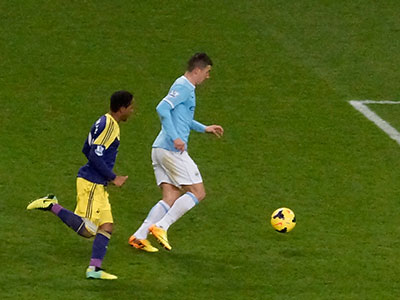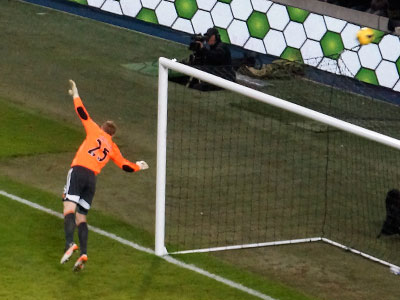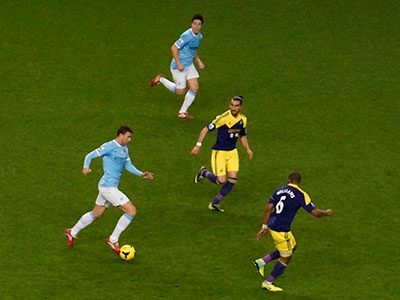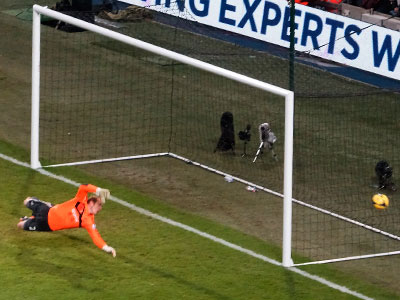 I thought there would have been a larger contingent of away supporters
City made one change - Lescott coming in for the injured Nastasic
City almost got off to another 13 second start when Aguero just failed to beat the keeper after 30 seconds!
Good to see the subs listed on the Video screen and good to see Jack Rodwell back on the bench
On 6 minutes Tremmel saves from Negredo
After 7 minutes Negredo is bought down by Canas and the' beast' takes the free kick himself placing the ball past the wall into the corner of the goal with the keeper stranded
It was an excellent free kick and City were ahead early - very important
The Swansea team hit back and Pantilimon has to make two good saves - first from Shelvey on 12 minutes and then from the same player 4 minutes later
Then on 21 minutes Alvaro shot wide so Swansea were having a good spell and City manager Pellegrini had a few things to shout to his players
On 28 minutes Aguero had a shot saved and from the corner a header by Demichelis.........
.....hit the bar and bounced down and it looked like either Aguero or Lescott would have got number two but alas ......
..the attempted header went wide!
Pantilimon punches a corner clear
Just before half time City had a narrow escape when Guzman beat Demichelis and had an open goal but he shot well over the bar
At half time two Santas battled away for presents but alas ( children look away now!) one Santa almost lost his trousers!
City soon had the visiting goal under pressure in the second half but failed to score
On 50 minutes Guzman had a chance but Pantilimon was able to save and keep his goal intact
shortly after Navas had a shot saved at the foot of the post
a minutes later and Aguero broke away......
...and he looked certain to score as he went round the keeper but alas his final touch took him too wide and he hit the side netting
Navas went down in a heap after one attack but we did not have to call on the trainer or the local CSI
On 57 minutes we had a moment of magic by Yaya Toure who made a brilliant pass to Nasri.....
....who slotted the ball past the keeper to make it two nil
It was just reward for Nasri who had been playing really well
Negredo just fails to reach a cross and then was subbed by Milner after 62 minutes Saving him for the West Brom game
Another chance was lost after a pass from Fernandinho gave several City players a chance but eventually the ball was cleared
The Swansea keeper was kept busy and it was only a matter of time before City increased their lead
The third goal came after t6 minutes . A Zabaleta cross was met first time by Nasri and it was game over
The North Stand enjoyed yet another goal by Nasri who no doubt was very pleased
Pellegrini greets the subbed Aguero
Tremmel in action yet again
Kolarov on for Navas had a shot but it went just over the bar
City broke through again and Nasri almost got his hat-trick as he fired just wide of the post
Team
Pantilimon 7.5: Zabaleta 7.5, Demichelis 6.5, Lescott 7, Clichy 7: Yaya Toure 8, Fernandinho 7, Navas 8 (Kolarov ), Nasri 9.5, Aguero 8 (Dzeko) , Negredo 8 (Milner 7)