City 2 Man United 3
December 8th 2012 47,166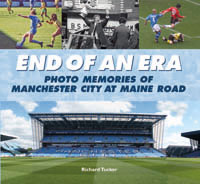 Now available from Amazon ( click on image for link)
WH Smith and the City shop
Following a tremendous fight back after going two goals down City and Fort Etihad finally lost their unbeaten home record in the final seconds of this pulsating derby game. A point each would have been a fairer result but once again City lost concentration in the final minutes. Why oh why didn't Clichy pass back to Joe Hart who could have belted the ball somewhere safe. Instead he tried to beat Welbeck - then lost the ball and Tevez clipped the United player and from the resultant free kick Van Persie scored the winner with a minute or so to go. It had been a valiant fight back in the second half after those two break away goals by Rooney. United did have a third effort disallowed for a dubious offside just before Yaya Toure got City back into the game. Then late on a good shot from distance from Pablo Zabaleta gave City a chance to achieve a Mission Impossible! As it happens watching the game today were Robert Duvall and Tom Cruise - stars of a new film -Jack Reacher - based on a book ( One Shot) by Lee Child. It's about a sniper in Pittsburgh - surely not the same sniper that was at the recent City game felling all those Real Madrid players! I can recommend the Reacher series by Lee Child - great reading.
Back to the game and it didn't help the City cause when Kompany had to go off injured early on to be replaced by Kolo Toure. Why not Lescott some asked ? Well it's not a good idea to have two left sided central defenders! A more contentious decision was the inclusion of Balotelli instead of Tevez to partner Aguero up front. As it was Balotelli was substituted early in the second half. He didn't have the best of games. Hart did not have to make a single save all game -just having to pick the ball from the back of the net on three occasions and Nasri and Clichy did not have the best of games. Silva tried hard but again Yaya Toure had to spend more time defending and he is certainly not as effective as he was last season. Tevez once he came on worked hard as did Aguero but I feel we must move better in the final third and speed things up. A constant team is important too. It's going to be tough catching United now with them being six points ahead. Not impossible though!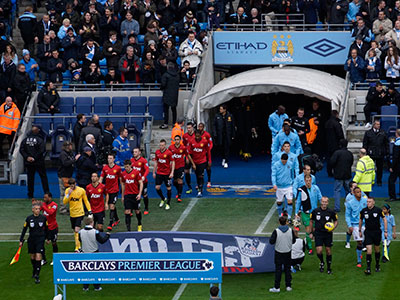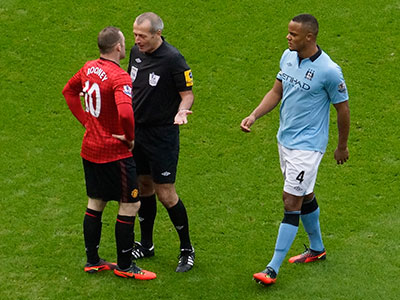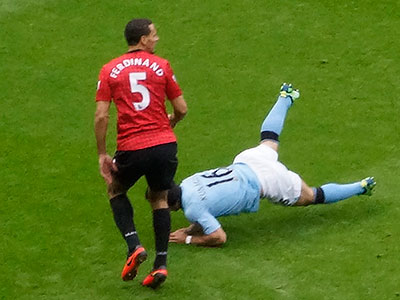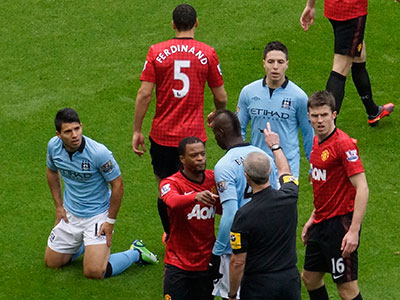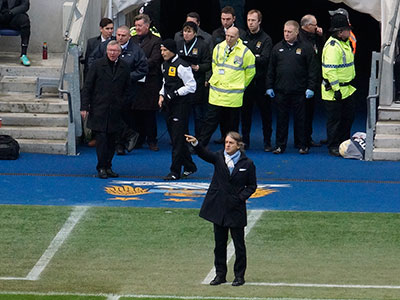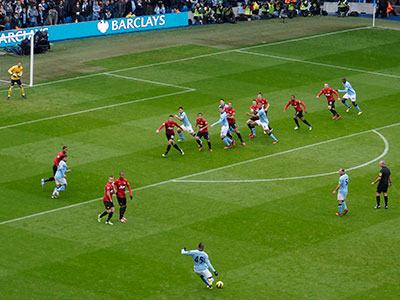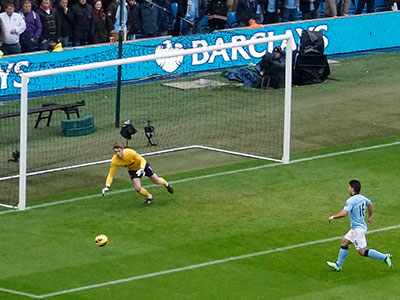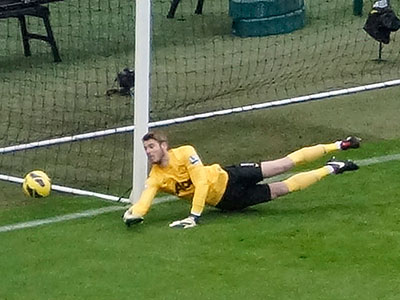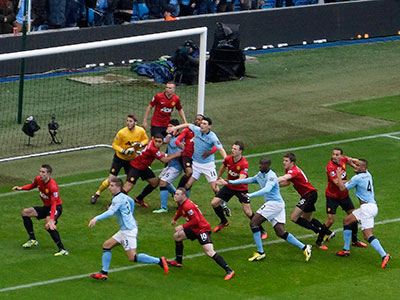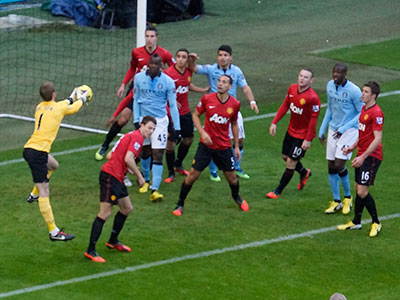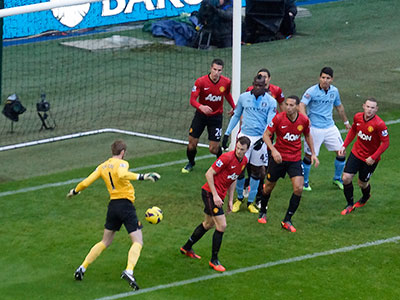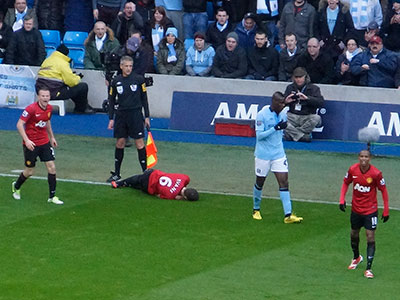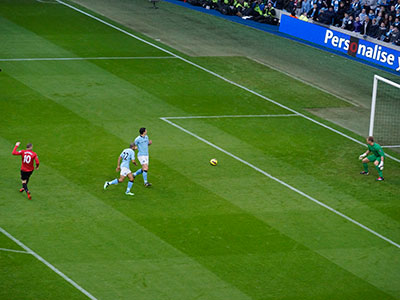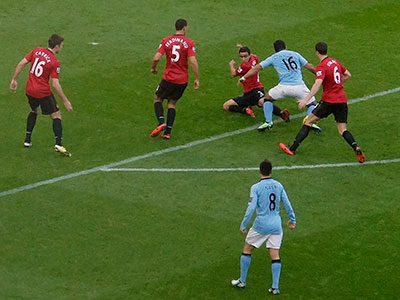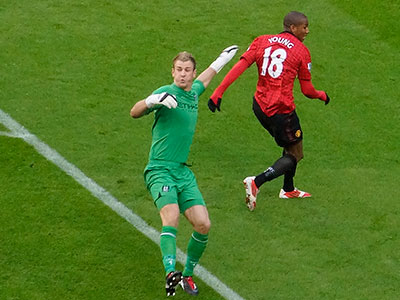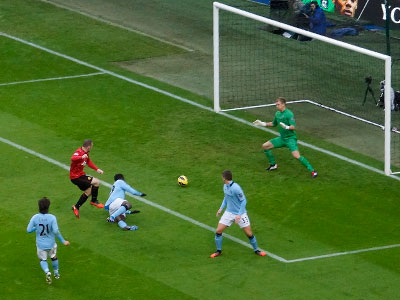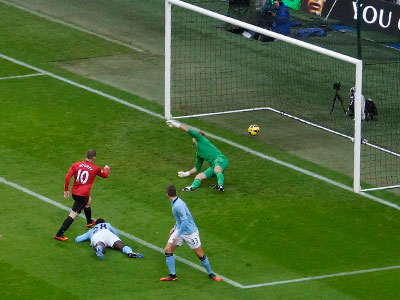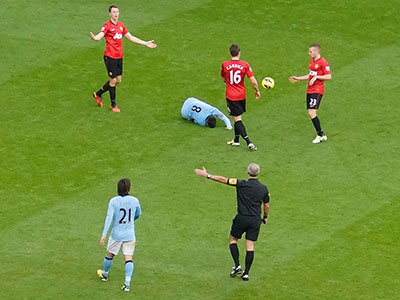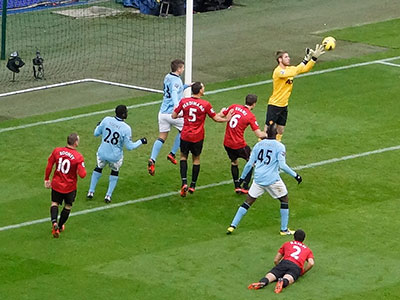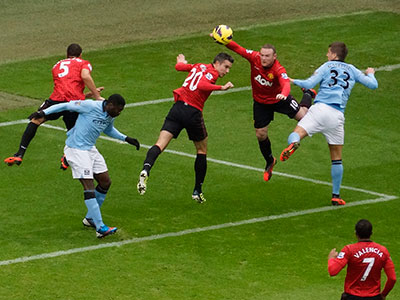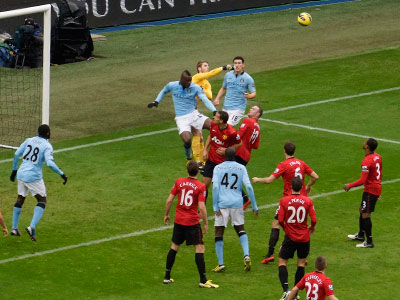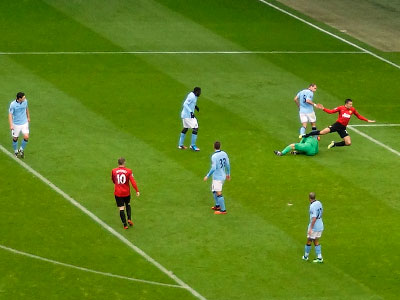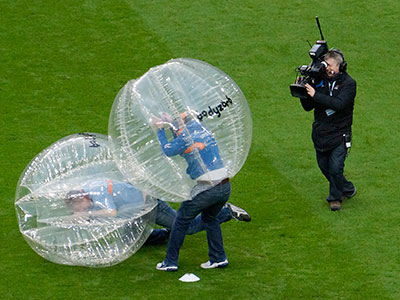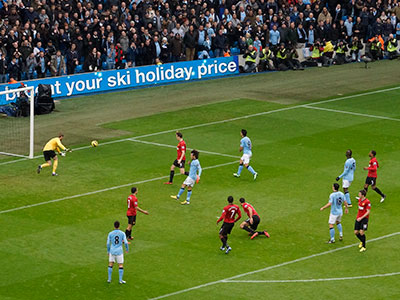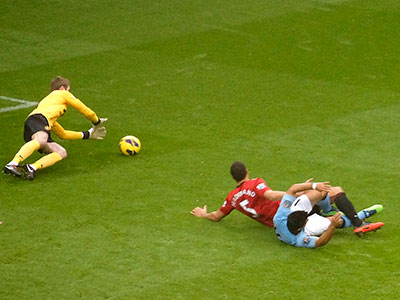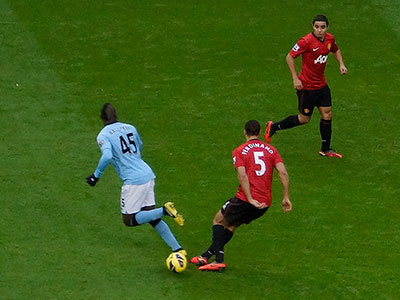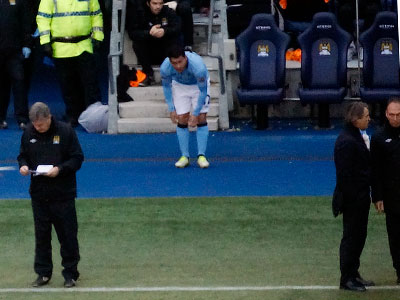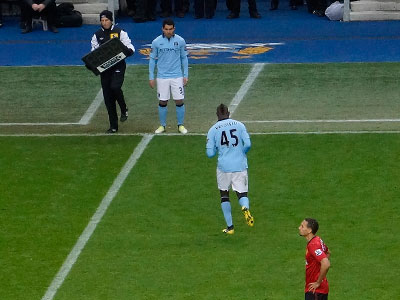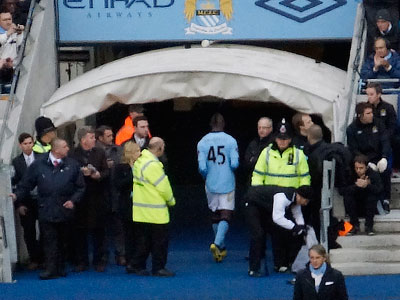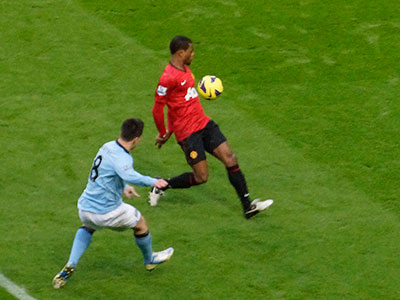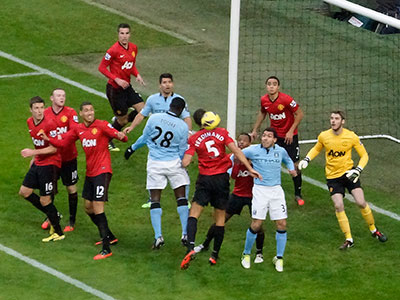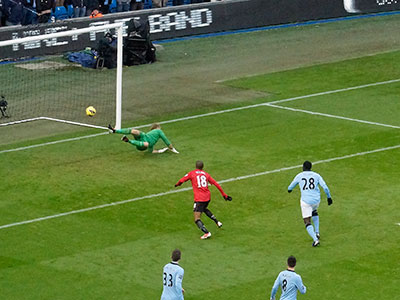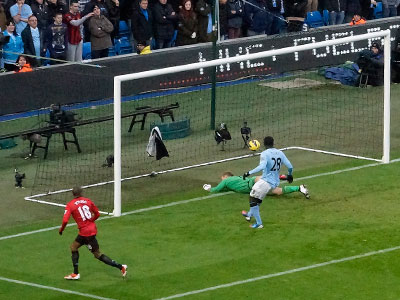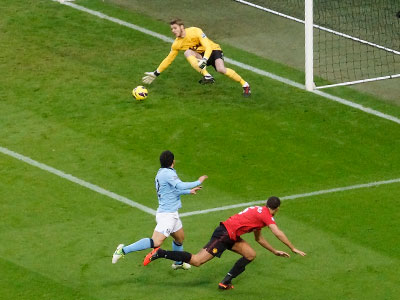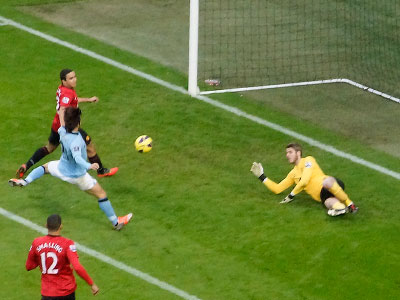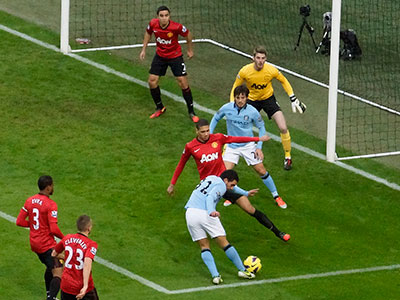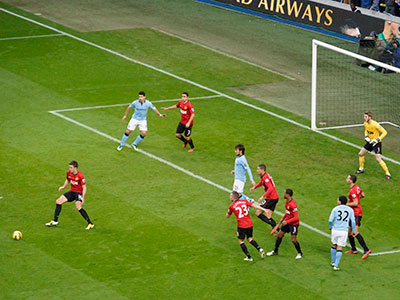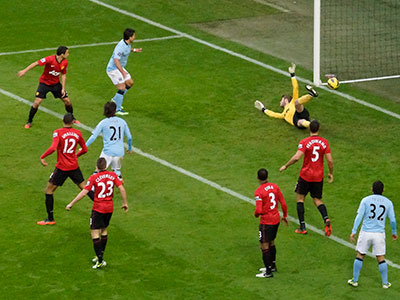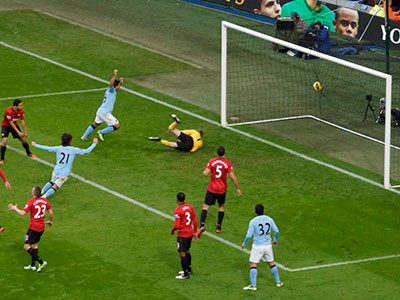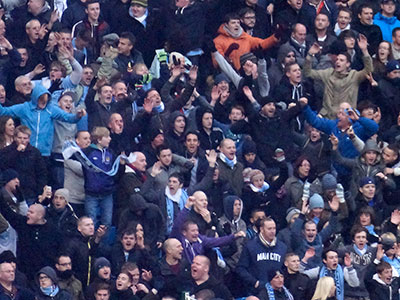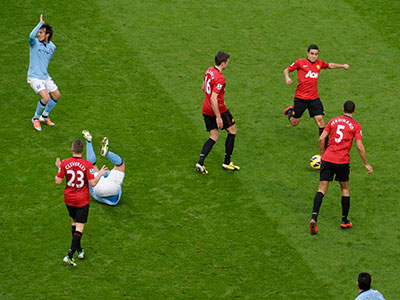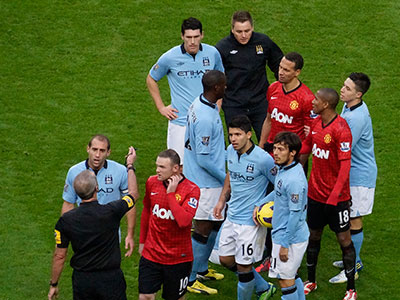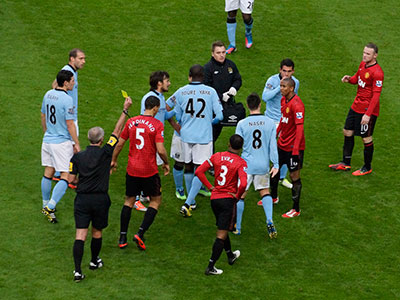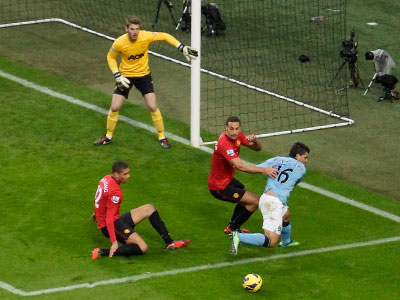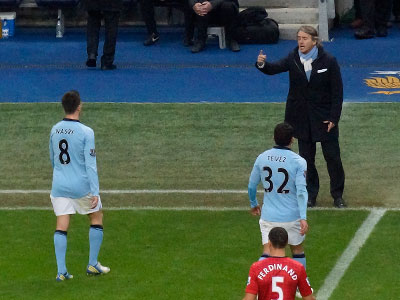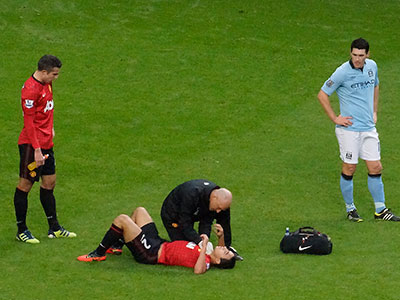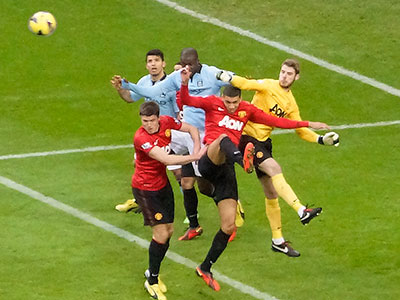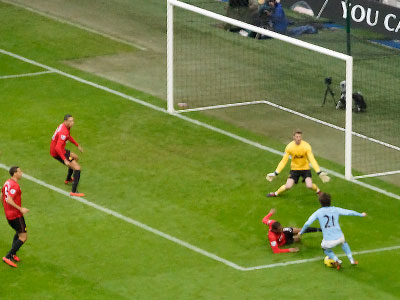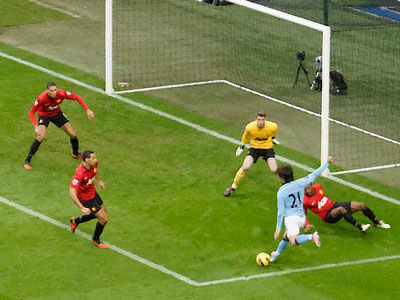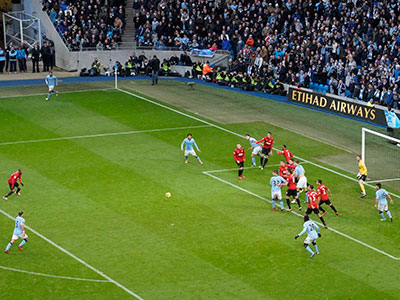 With only 4 minutes to go could City achieve the impossible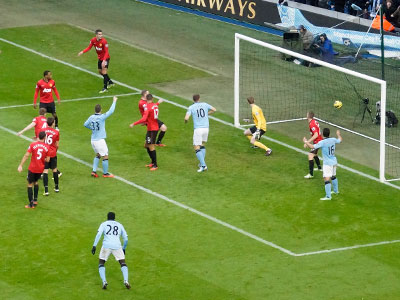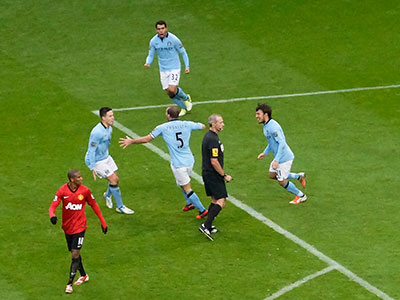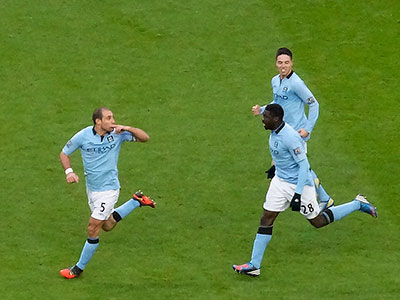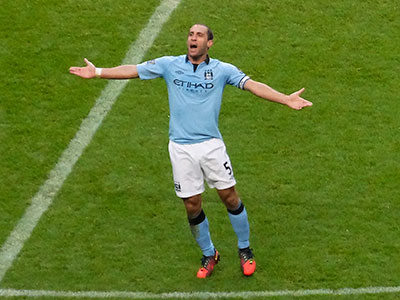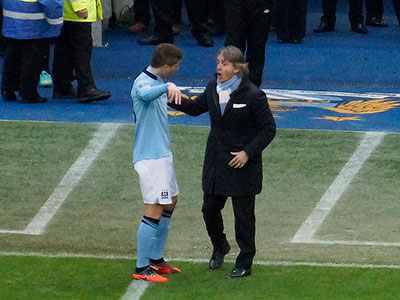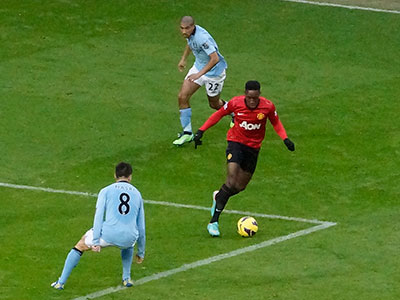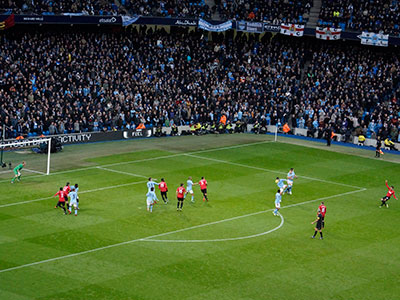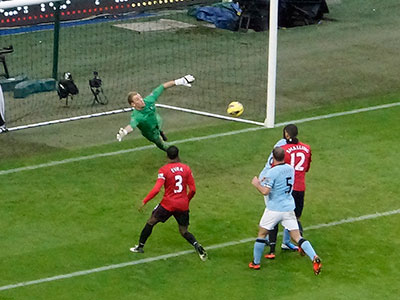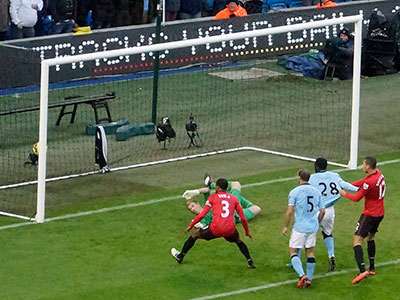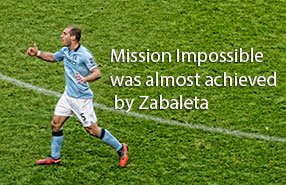 Referee Atkinson has a word with Rooney after an early foul
Balotelli was preferred to Tevez up front. Clichy returned from injury and Silva played
Aguero is brought down by Ferdinand and the referee looks like having a busy afternoon
Roberto gives a few instructions and the free kick taken by Balotelli.....
.....is saved at the foot of the post by de Gea
City won a few corners and once David de Gea ........
.....dropped the ball but no City player was near at hand
Oh that sniper is at work again!
After 16 minutes Rooney wrong footed Hart following a breakaway and United were one up
Hart beats Young to the ball
On 22 minutes Aguero beat several defenders in a solo effort but his final effort lacked power and direction and der Gea was able to save easily
Things got worse on 29 minutes when Rafael crossed and Rooney easily beat Joe Hart to make it two nil
Nasri's turn to be brought down but the free kick was wasted
City continued to attack but opportunities were few
Hart clears from Van Persie
de Gea was certainly the busiest of the keepers despite United 's two goal lead
During half time a couple of contestants collide in a race
A few minutes into the second half and Balotelli tried an extravagant back heel which failed to come off and immediately Mancini called for Tevez to get ready
Off went Balotelli down the tunnel with hardly a glance towards the bench and no doubt off to Naples to see his newly born daughter
The United goal under pressure
on 58 minutes a good shot from Van Persie hits the City post and rebounds for Young......
....to score but the linesman had his flag raised so the goal was disallowed.
Almost immediately City went forward and efforts by Tevez and Silva were well saved by de Gea ......
...and eventually the ball rebounded off Ferdinand to Tevez who crossed to Yaya Toure...
....who shot past the keeper to give City a fighting chance
At last City supporters had something to shout about
Tevez is brought down by Ferdinand
...who is eventually booked by the referee
Aguero is beaten to the ball
Mancini urges more action by his players
Tevez on the attack again
de Gea punches a corner clear
David Silva gets a chance.....
..but his shot is saved by de Gea
On 86 minutes City drew level following a corner
The ball was cleared to Zabaleta who cracked it past a group of players into the net
Zabaleta certainly thought so as he urged the crowd for more support
Mancini passes on instructions to Nastasic
However as we entered 'Fergie time' Clichy gave the ball away to Welbeck...
Tevez appeared to bring Welbeck down and Van Persie took the free kick
The ball clipped the heel of Clichy and went beyond the despairing dive of Joe Hart and United had won
Team
Hart 6: Zabaleta 7.5, Kompany ( Toure 6.5), Nastasic 7, Clichy 6: Yaya Toure 6.5 ( Dzeko), Barry 7, Nasri 6, Silva 7, Aguero 7 Balotelli 5 (Tevez 7)