City 2 Bayern Munchen 0
Dec 7th 2011 46,002
UEFA Champions League Group A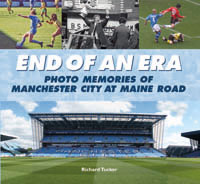 Now available from Amazon ( click on image for link)
WH Smith and the City shop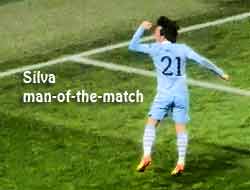 I am afraid this game was a bit of a damp squib. Although City won convincingly against a weakened Bayern side Napoli's win in Spain against Villarreal put paid to any hopes City had of remaining in the Champions League. For a while when there was no score in Spain and City went ahead through a first rate goal by Silva we had high hopes but once Napoli had gone ahead it was back to Thursdays in the Europa League and what are the chances of a City United final in Bucharest next year I wonder!
The surprise of the evening was the defeat of United in Basle to knock them out of the competition so it was a black day for Manchester. Apart from the incessant singing and jumping up and down of the visiting fans - causing incidentally a bit of consternation among City fans in the third tier with the vibration of the concrete floor - there was little atmosphere in the stadium.
Savic had a good game considering he was standing in for the regular right backs while Yaya Toure kept up his recent form as did Nasri but once again David Silva shone with his goal, creativity and work rate.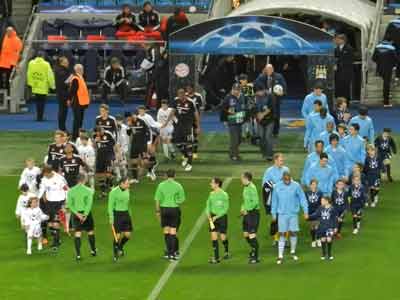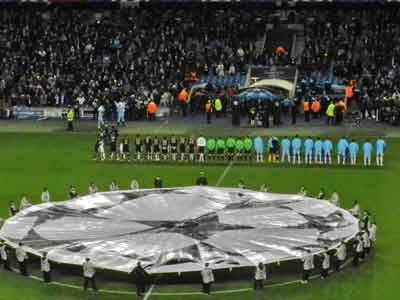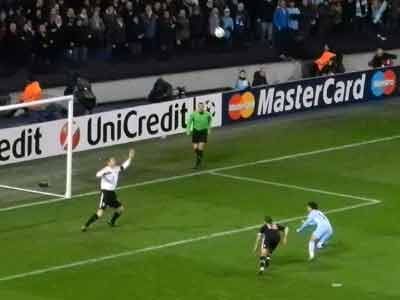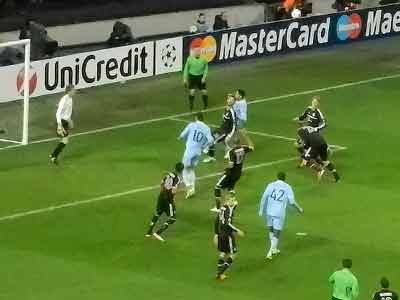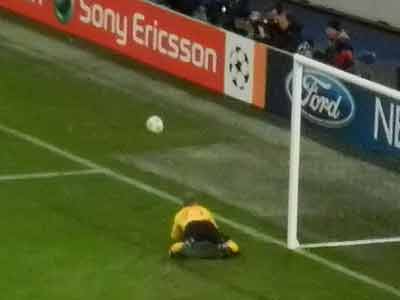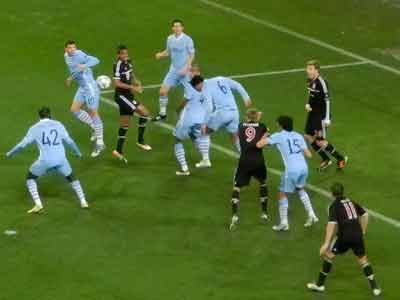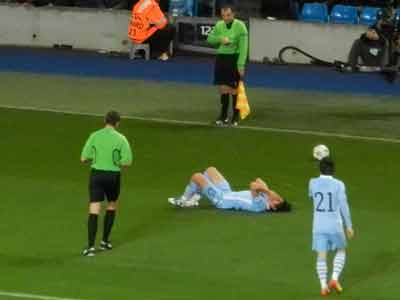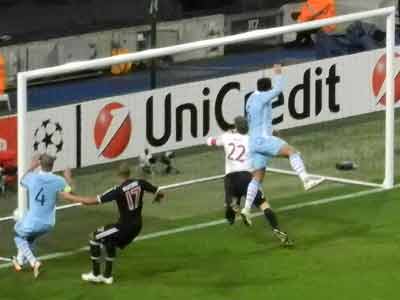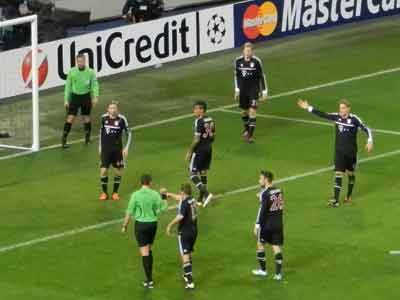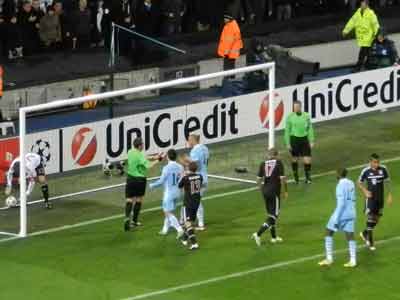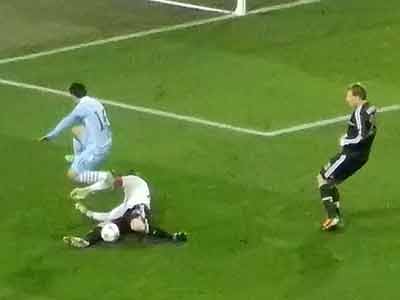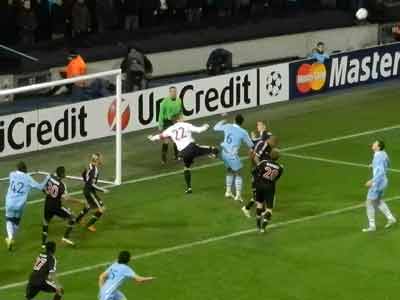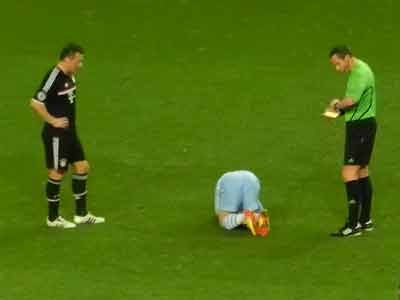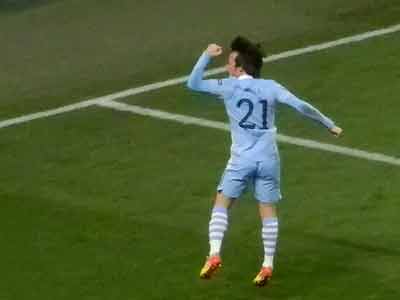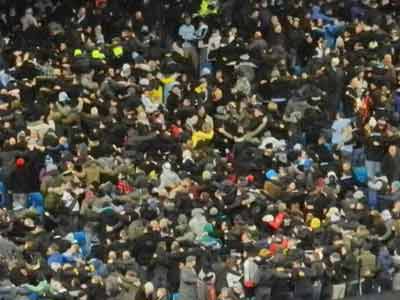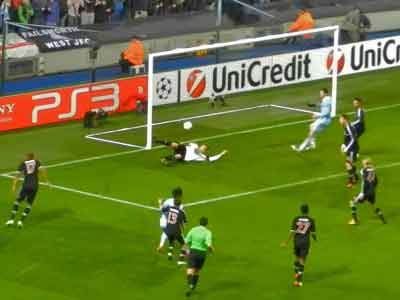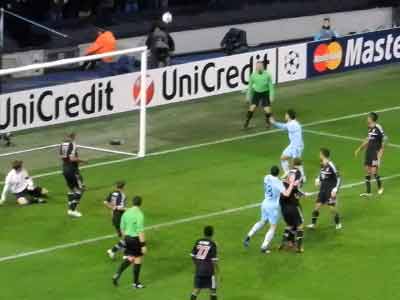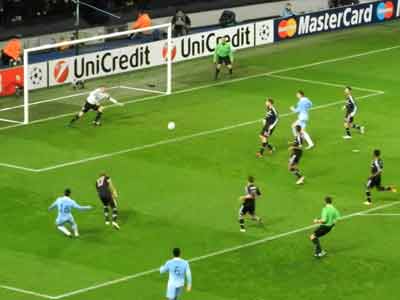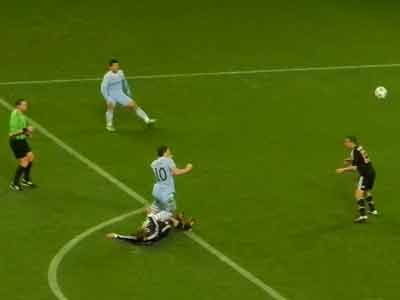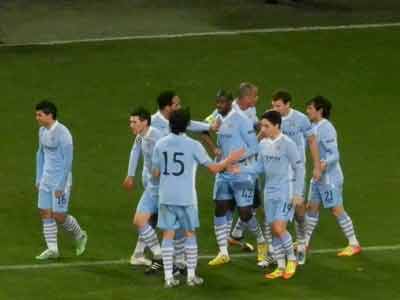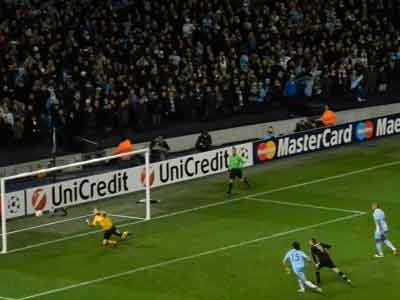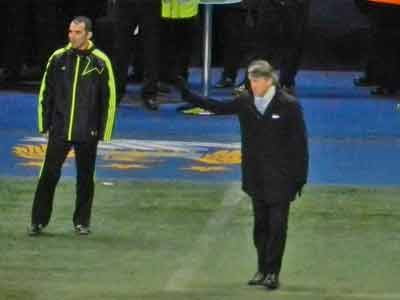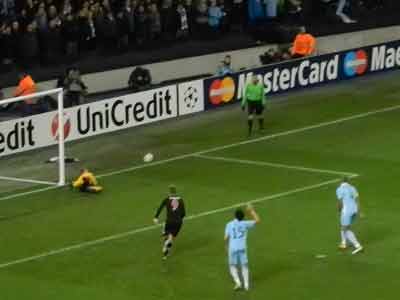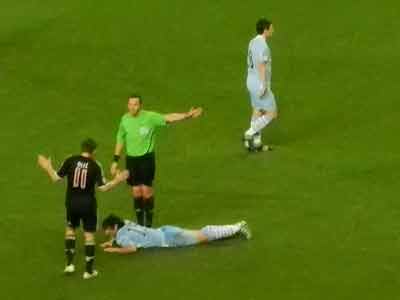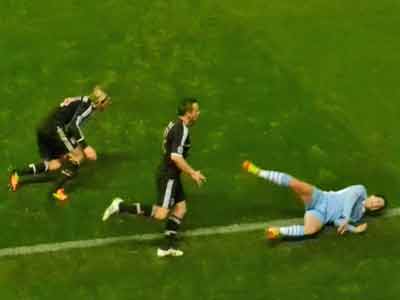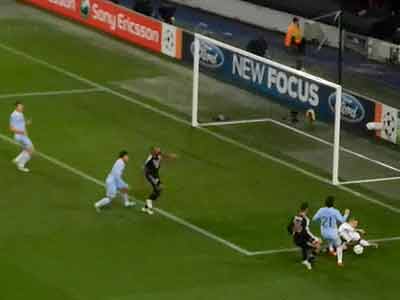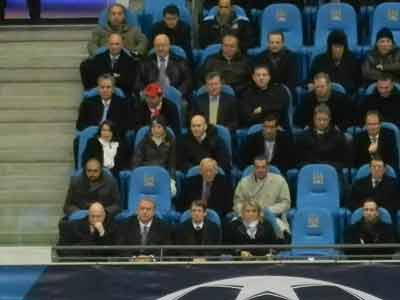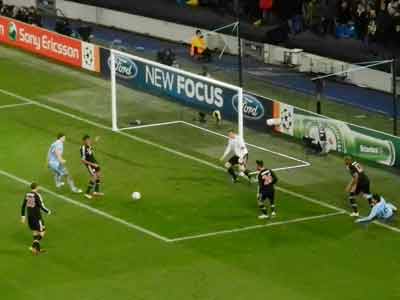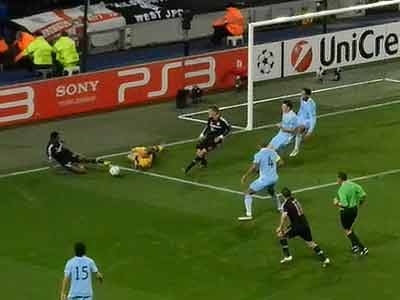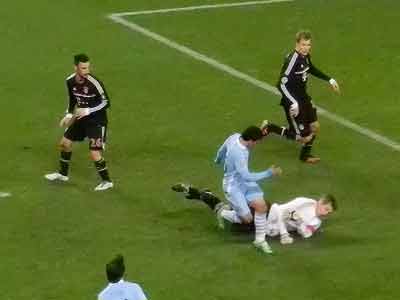 The only major surprise in the City side was the inclusion of Savic at right back in place of the injured Richards and Zabaleta.
Bayern were without Robben, Ribery, Gomez, Van Buyten ( remember him -great for City) Muller and Lahm
Aguero heads over after 6 minutes
Bayern clear a City corner
Lescott heads clear from the ensuing corner
On 14 minutes City did get the ball in the net from a header by Lescott.........
....but the German players remind the French referee about the Euro problems and the relationship between President Sarkozy and Chancellor Merkel and the goal was disallowed. Maybe the foul on the keeper had also something to do with it!
Keeper Butt saves at the feet of Aguero
The keeper clears a City corner
On 34 minutes Gustavo gets a yellow card for a foul on Silva and a minute or so later David Silva is celebrating a great goal from the edge of the box. I would have liked to have showed you a pic of the goal but alas someone's elbow got in the way!!! Never mind the goal still counted!
At last a chance to show the Germans the Poznan as Silva is congratulated by his colleagues
David Silva almost scores again but is thwarted by the Bayern defence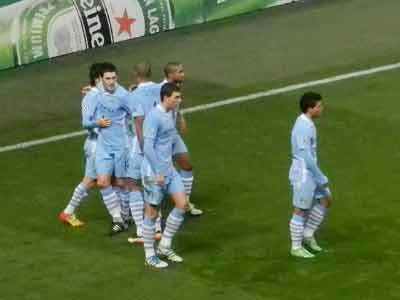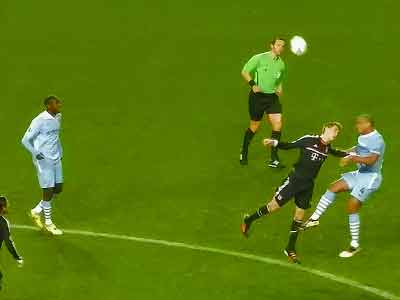 Just before half time Aguero shoots just wide
Kompany clears with a header
Just after half time an effort by Dzeko went over the bar so I thought I would change the low battery on my compact
alas just in time to miss the goal by Yaya Toure !! Two nil and still in the Champions League
An effort by Pranjic goes just wide of Hart and the post
Roberto rallies the troops
Looks like Bert Trautmann in the second row
Joe Hart saves from Alaba
Keeper Butt saves at the feet of Silva
A cross by Aguero is cleared by the Bayern defence
Joe Hart saves to keep a clean sheet
Butt saves at the feet of Aguero
Team
Hart 7.5: Savic 7, Kompany 7, Lescott 7, Clichy 7: Barry 7, Nasri 7. Yaya Toure 7.5 (Balotelli), Silva 8 (Johnson), Dzeko 7 (De Jong), Aguero 7