City 1 Brighton 0
FA Cup Semi-Final Wembley
April 6th 2019 att.71,521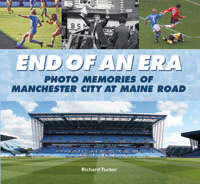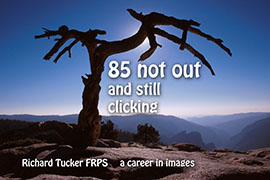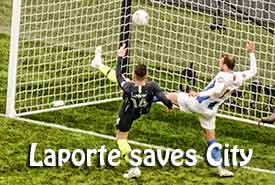 This was far from being a good game. Thank heavens we scored very early as we rarely looked like adding to the score. We had the odd narrow escape too. It was one of the worst City displays this season but then we have got a lot of games on and there are some vital games coming up soon.
Brighton defended well and with City rarely speeding things up they were able to limit us to just that early goal which was the result of a great cross from de Bruyne and a diving header by Jesus.
I cannot remember a game when there was so little goalmouth action. The return of Mendy after the injury to Zinchenko was not wonderful. He did put in some low crosses but also misplaced a lot of passes. It was also sad to see so many empty seats in the City section - the late kick-off did not help. The Brighton fans were there in force .
With that late kick-off I did not get home until 2 am - the coach broke down! With the computer I used to use for making web pages also dying its been a rough few days!.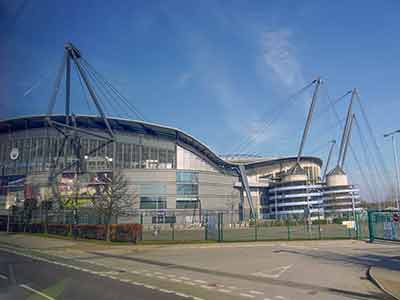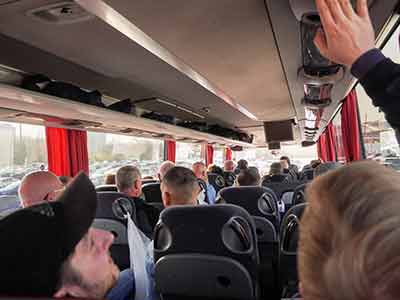 Left the Stadium at 10-am on a very sunny morning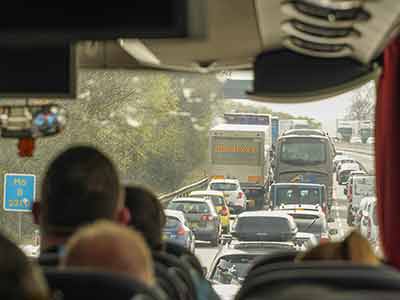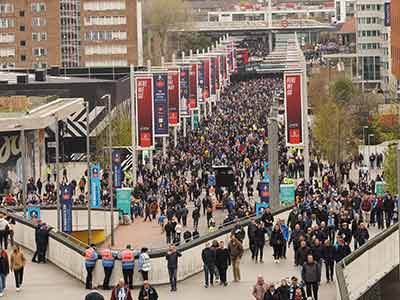 Our journey was held up with road works
Wembley Way was busy as usual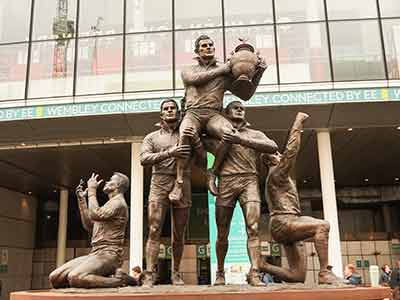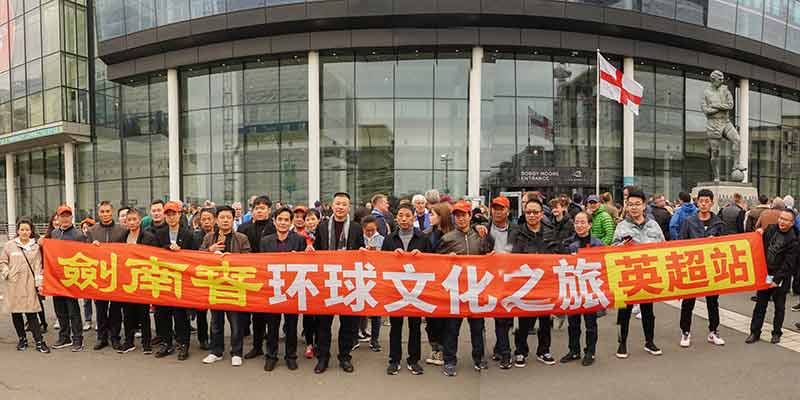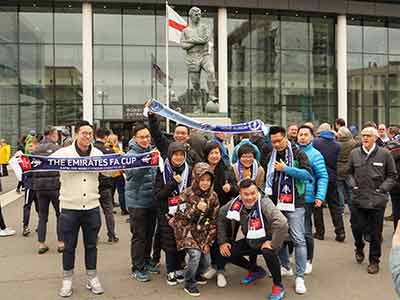 The Rugby statue is still standing!

Don`t know who they are supporting
After a clash involving Walker Ederson joins the event!
you can see the big blank area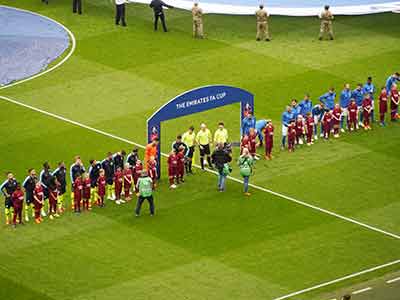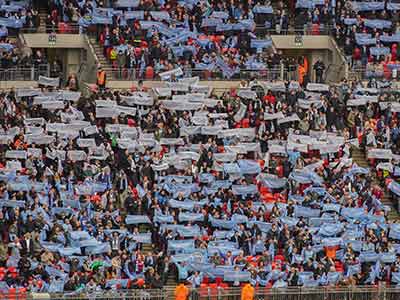 City made 7 changes from the win against Cardiff - no Aguero or Zinchenko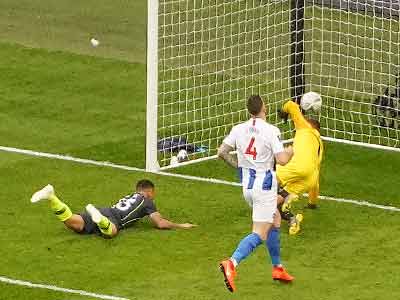 A wonderful cross from de Bruyne is headed in by a diving Jesus from close range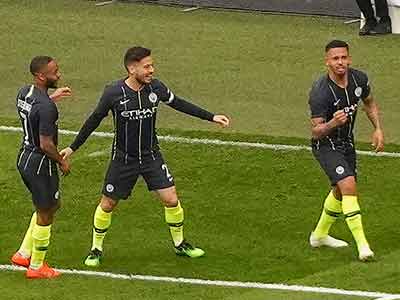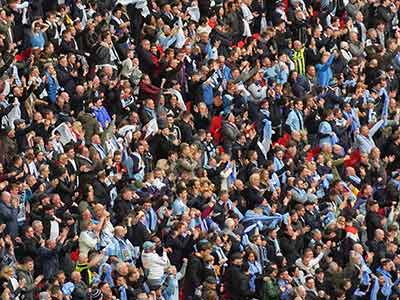 Brighton clear a City corner
A perfect start by City in the 4th minute .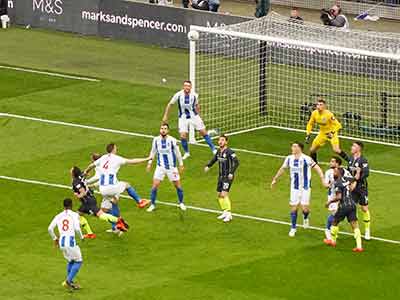 On 54 minutes at a corner........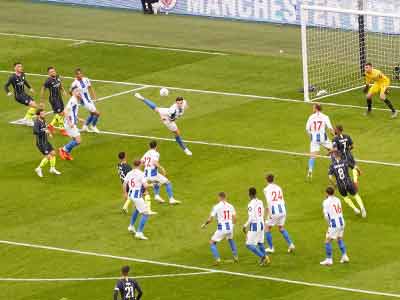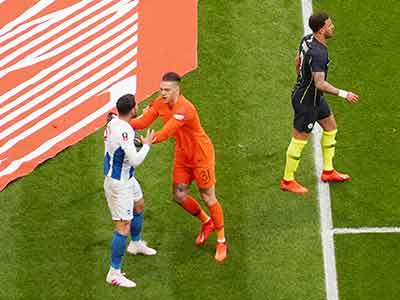 Another City corner is cleared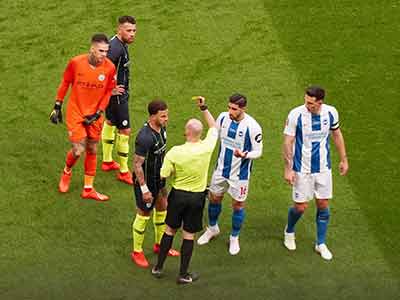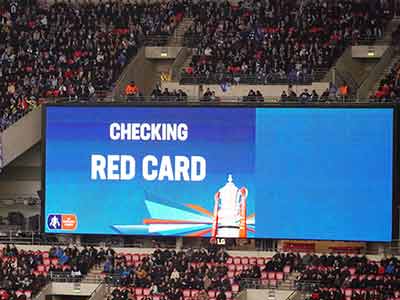 yellow cards for Walker and Jahanbakhsh and a VAR check for a red card for Walker -
thankfully only a yellow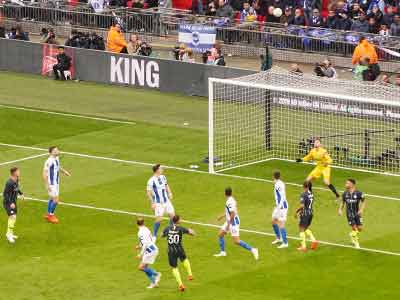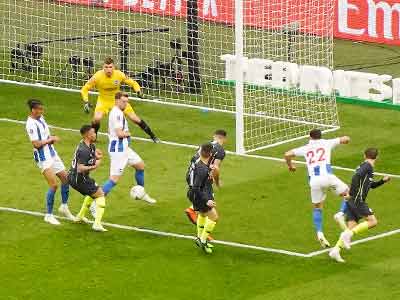 A shot from Otamendi goes well over the bar and then a Benardo effort is blocked and its soon half time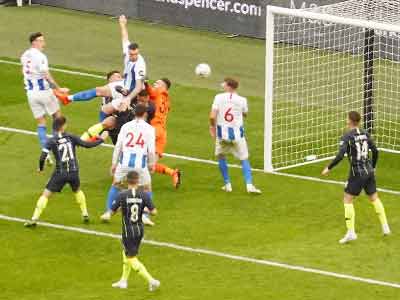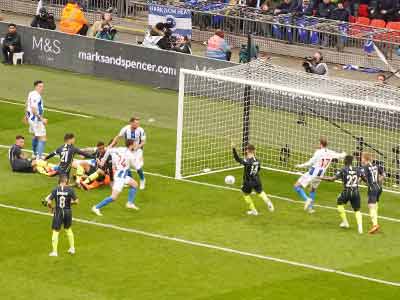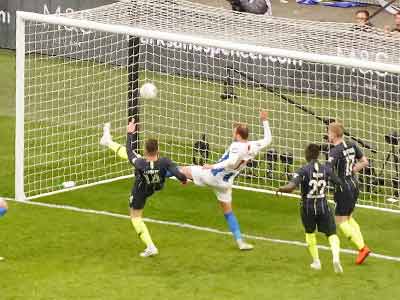 the ball is cleared off the line by Laporte.......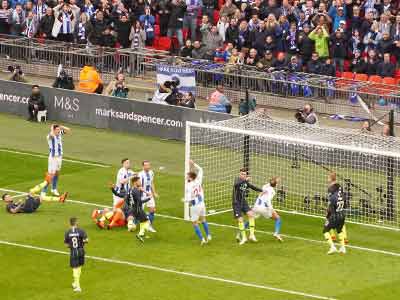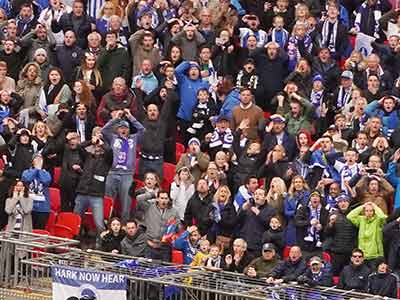 much to the misery of the Brighton fans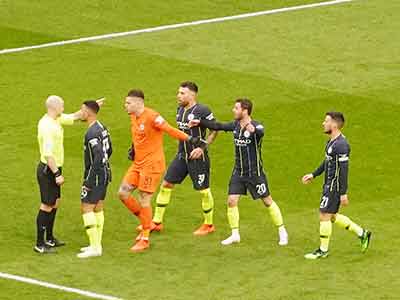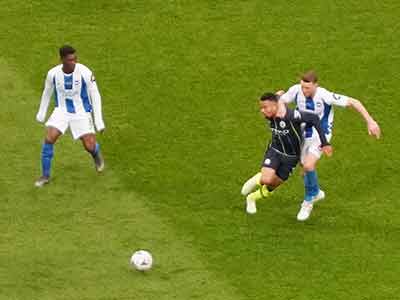 City think Ederson was fouled at the corner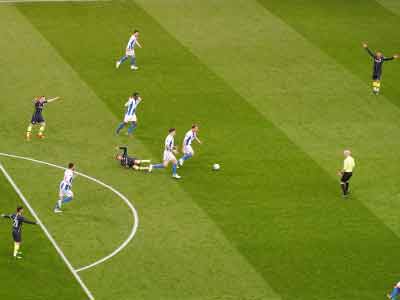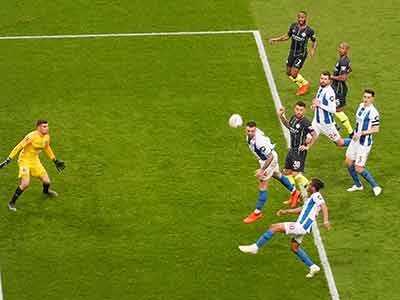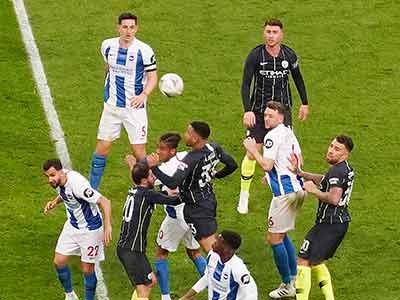 City continue to attack but cannot get the ball into net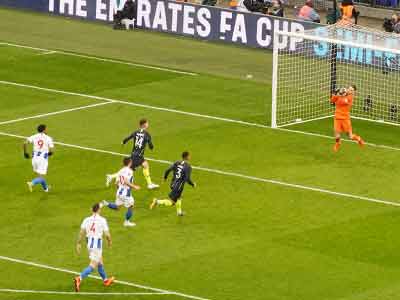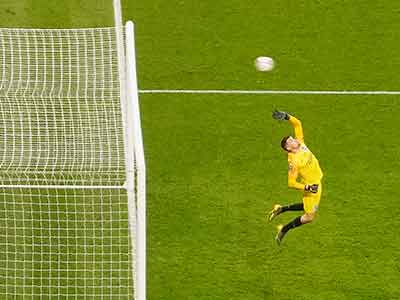 Late in the game a rare Brighton attack ends with an easy save for Ederson
That looks like a foul on Jesus....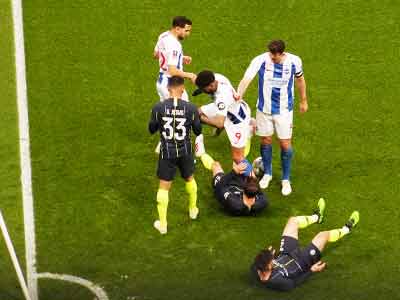 A shot from Danilo is a bit too high
The final whistle goes and City will play Watford in the final in May
City kill time at the corner flag
Team
Ederson 6.5, Walker 5.5 (Danilo 7), Otamendi 6, Laporte 8, Mendy 6 (Stones), Silva 6
Gundogan 6.5, Benardo 7.5, De Bruyne 7 (Fernandinho ), Sterling 6.5 , Jesus 6