City 2 Cardiff 0
April 3rd 2019 att.54,234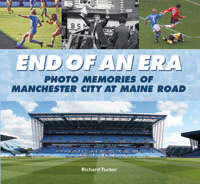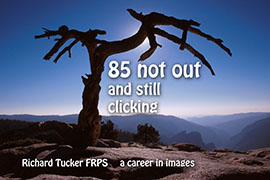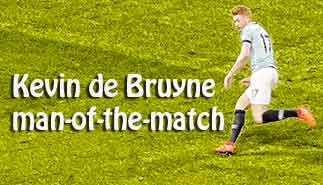 City moved back to the top of the league with this easy win over Cardiff City, It was our 8th win on the trot and we had the best of starts with a great goal by Kevin de Bruyne. He was back to his best following his injury. A second goal by Sane was enough to secure the three points. The only concern was the injury to Zinchenko who been improving over the past few weeks.
The league debut of Phil Foden was welcomed by City fans and he certainly did not look out of place. With a bit of luck he would have scored a couple of goals. Chasing four trophies is not going to be easy so having a big squad playing well is vital at this stage of the season.
The defence had a comfortable evening with Cardiff hardly getting into our penalty area and it was good to see Fernandinho back in business.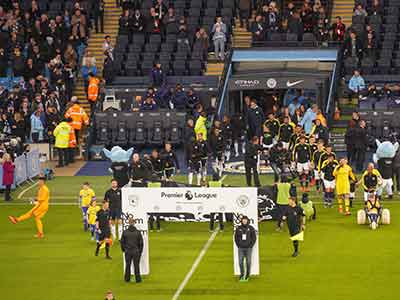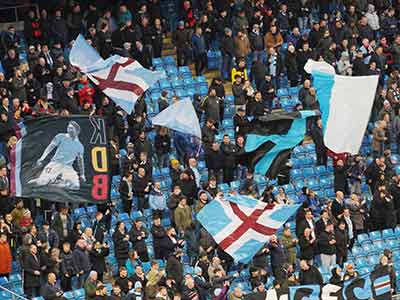 Foden made his Premier League debut and Silva and Sterling were on the bench. No sign of Aguero.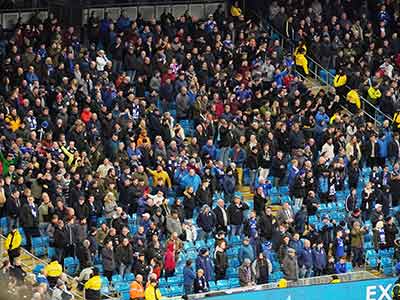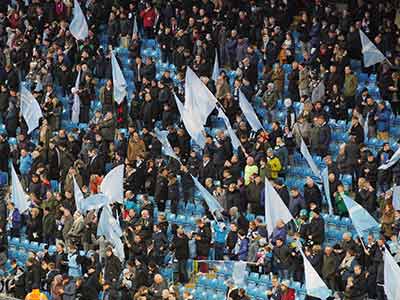 There were only a few Cardiff fans present and there were City fans missing too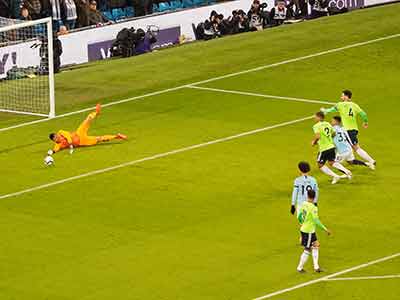 Jesus just missed this cross in the first few seconds
a shot by Mahrez is saved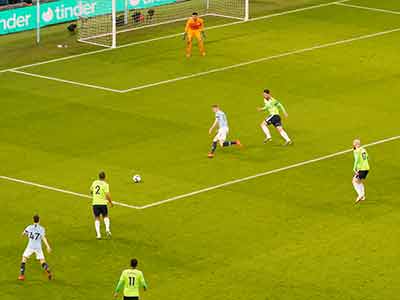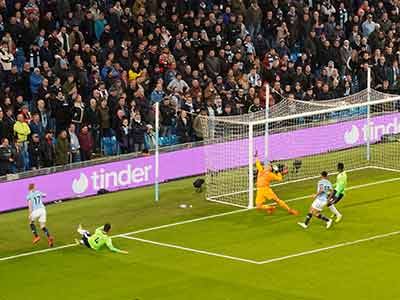 Taking a pass from Laporte de Bruyne managed to beat the keeper from a narrow angle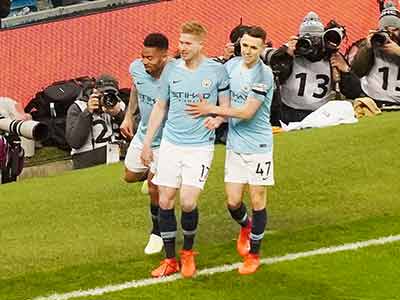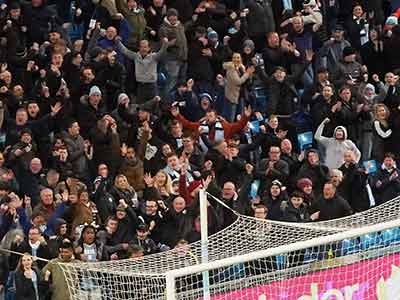 It's early celebration time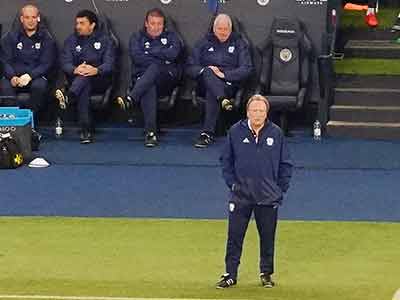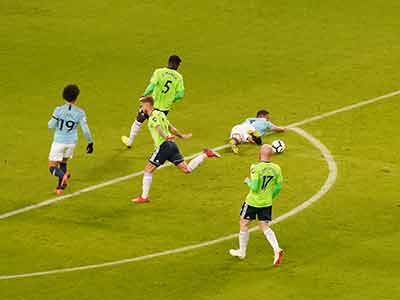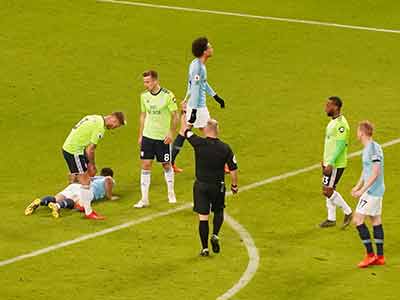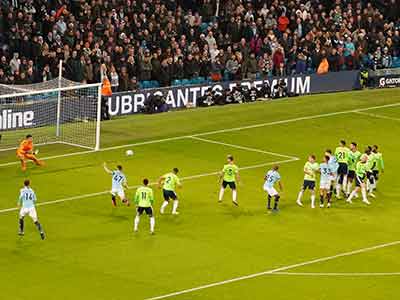 Neil Warnock is a bit pensive
Danilo is brought down.....
.....and Bennett gets booked but the free kick taken by Sane does not result in a a goal!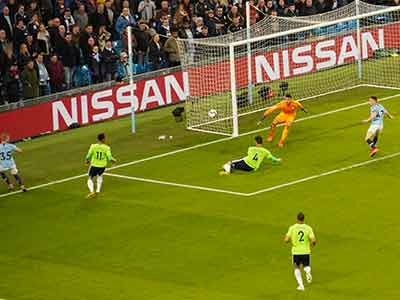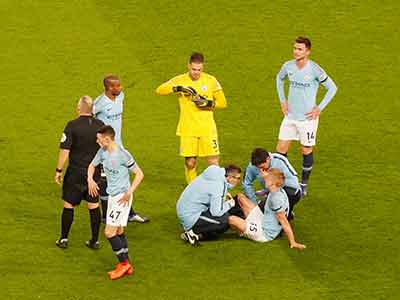 Zinchenko makes a brave effort to cross and gets injured as a result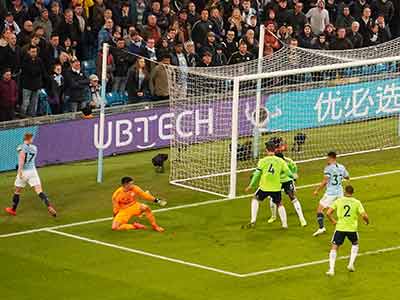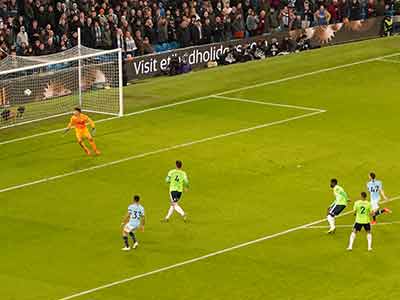 A shot by Foden goes just over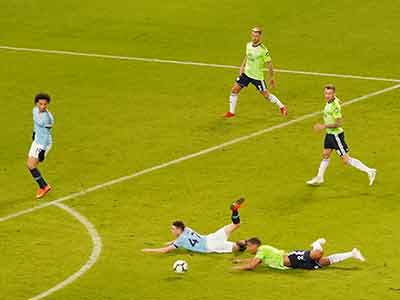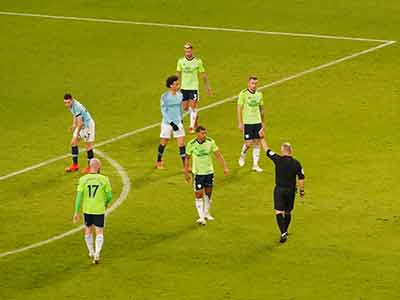 Foden is brought down and it's a card for Peltier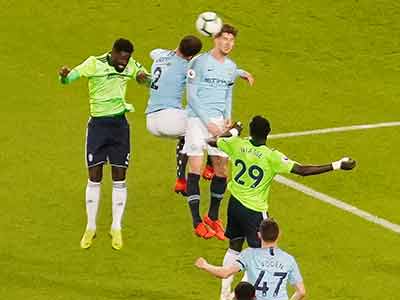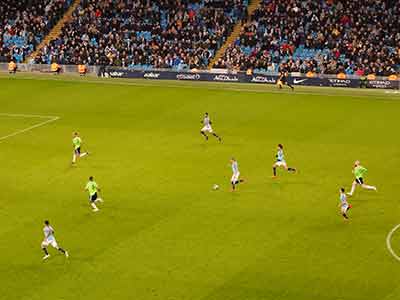 Cardiff had the temerity to come into our penalty area but we cleared and counter attacked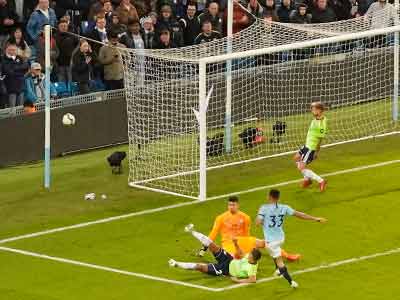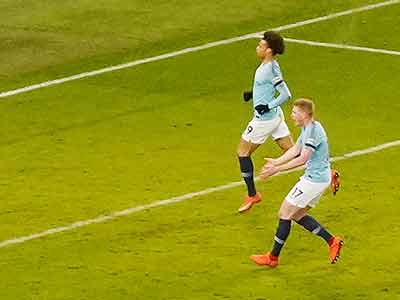 It was a good chance to score and Kevin was a bit miffed when Jesus failed to find the net!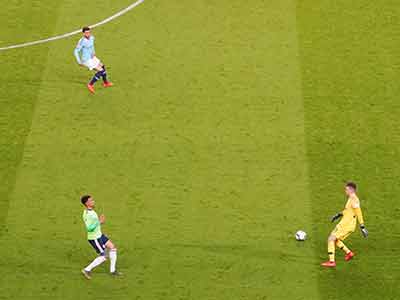 Ederson helps out in midfield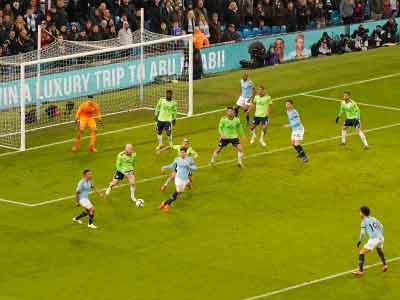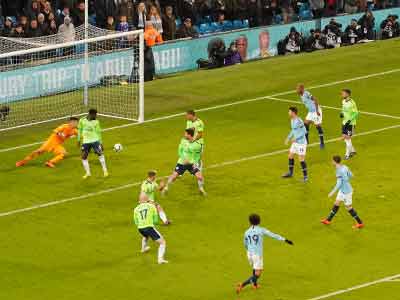 Just before half time Jesus lays the ball out to Sane who cracks it past the keeper for number two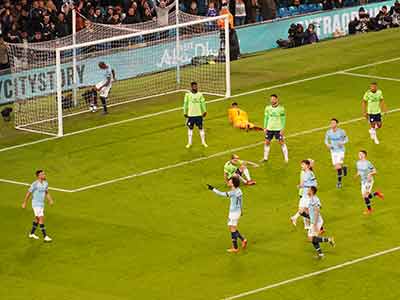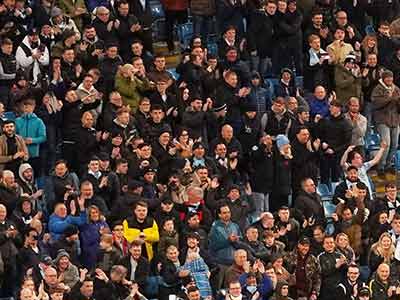 A perfect time to score and celebration time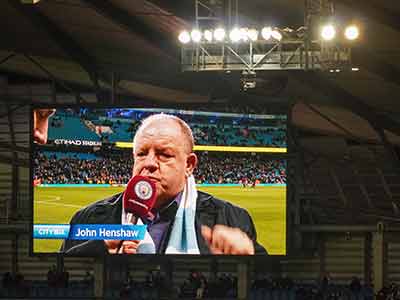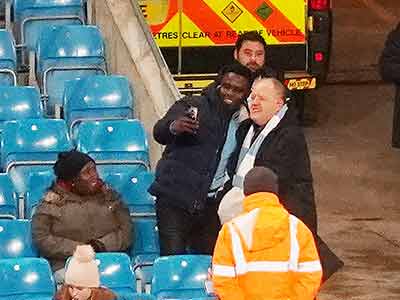 At half time John Henshaw talked about the new Trautmann film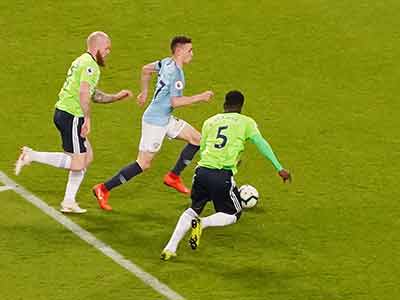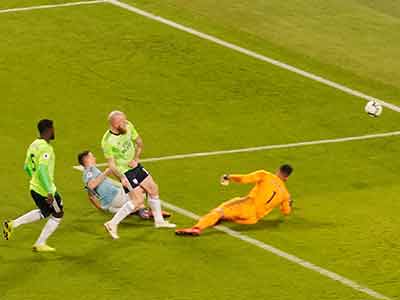 On 51 minutes Foden breaks through but has his finish saved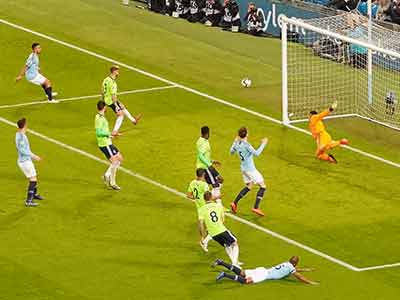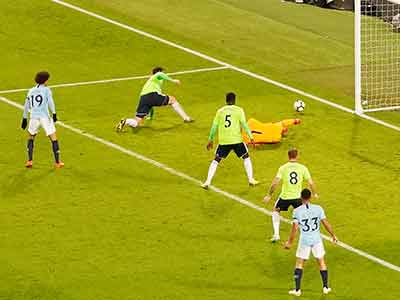 A shot by Fernandinho just goes wide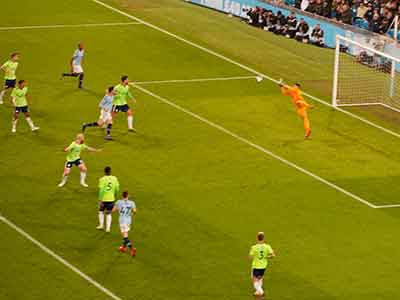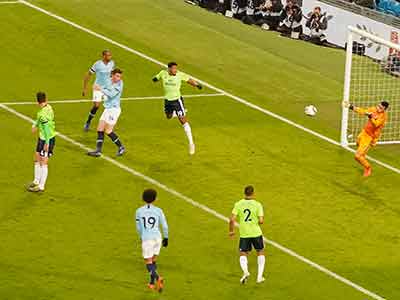 Etheridge in the Cardiff goal is having to work hard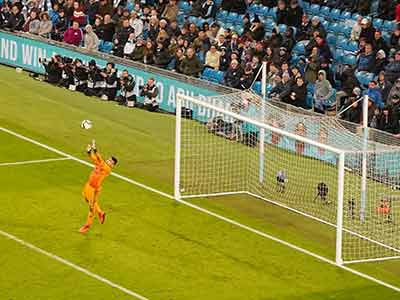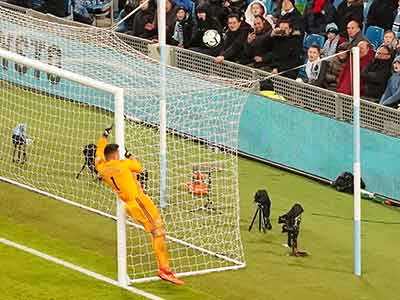 Etheridge has to make a double save - City just cannot add to the score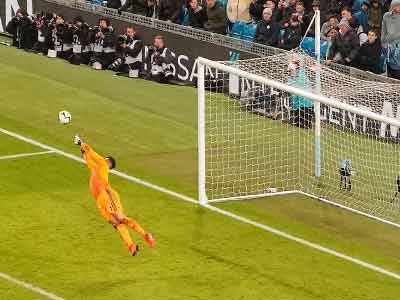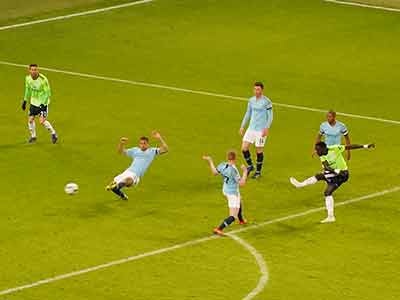 Wow! Cardiff get in a shot - Ederson saves from Niasse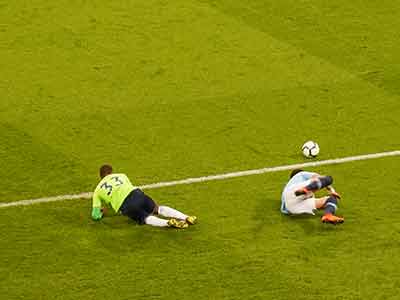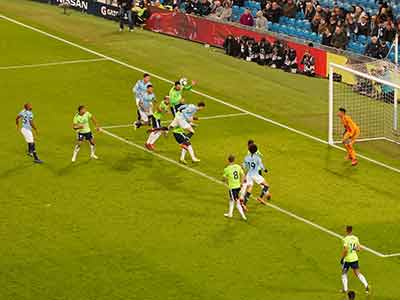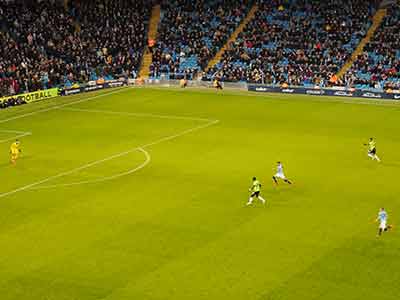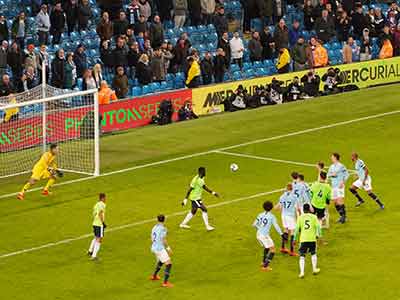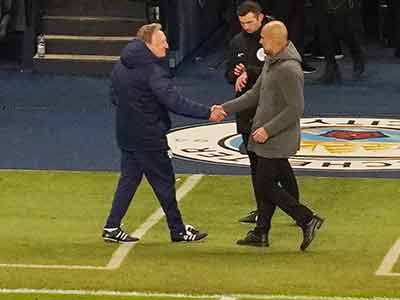 Walker is brought down but nothing comes from the free kick
Cardiff did have a late break but Ederson saves the effort
City held out until the final whistle and it was another three points
Team
Ederson 7, Danilo 7, Stones 7, Laporte 7.5, Zinchenko ( Walker 7) , De Bruyne 8.5, Fernandinho 7.5, Foden 7.5, Mahrez 6.5, Sane 8, Jesus 7