City 4 West Brom 0
April 11th 2012 46,746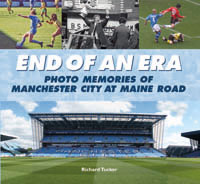 now available from Amazon ( click on image for link)
WH Smith and the City shop
A very welcome return t form saw City easily beat a West Brom side devoid of attacking ideas. An early goal by Aguero was just what we needed to raise the crowd and to prevent the visitors defending. However they rarely troubled Joe Hart and with Silva in much better form City played some excellent football. Tevez started his first game for quite a while and scored his first goal of the season!
Nasri, Silva Tevez and Aguero worked well together and they got just reward with four goals. Barry worked hard while De Jong did his job in front of Kompany and Lescott who were able to control the lone raiding of Long.
With United losing at Wigan it just gives City an outside chance of catching them if we can win our remaining games which is not going to be easy. However this welcome return to form may have come at just the right time and if United slip up again .... well you just may have heard that football is a funny old game. Now here's a thought - referee Friend ( who had an easy game) took over from Lee Mason who was in the programme. Could it be the penalty he gave to United recently against QPR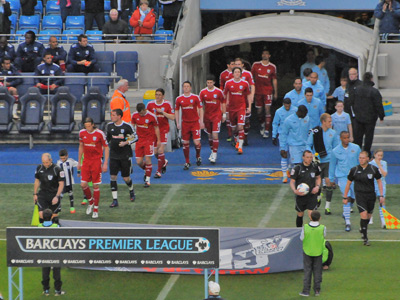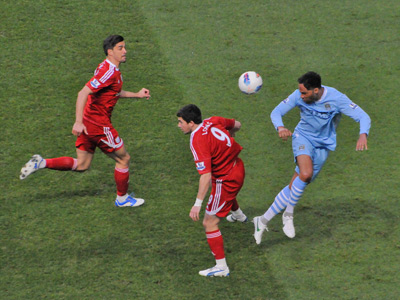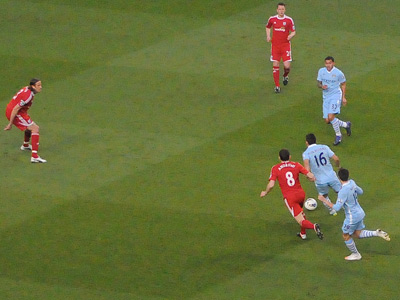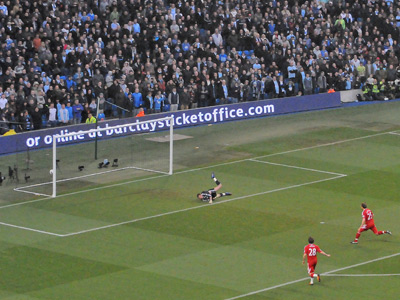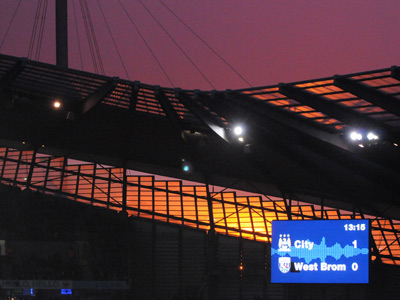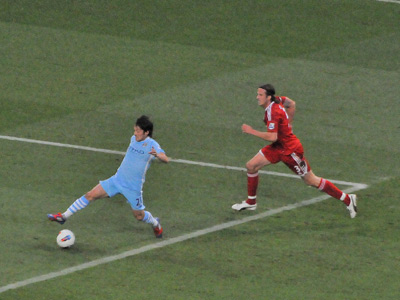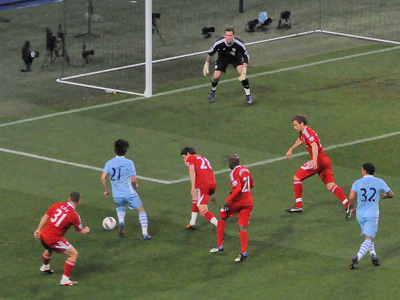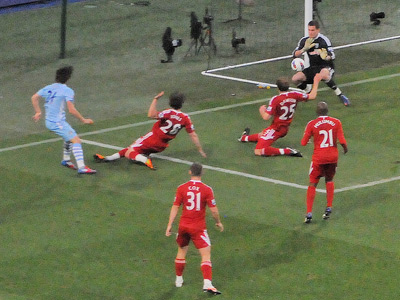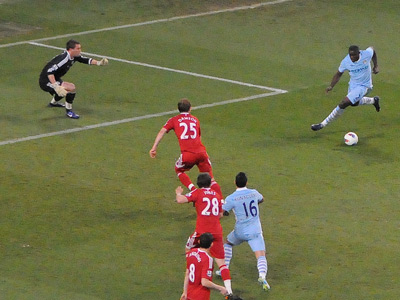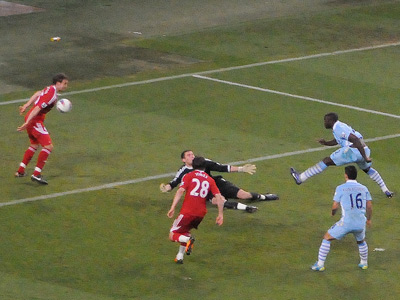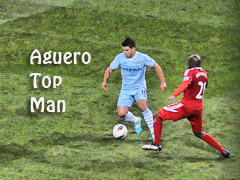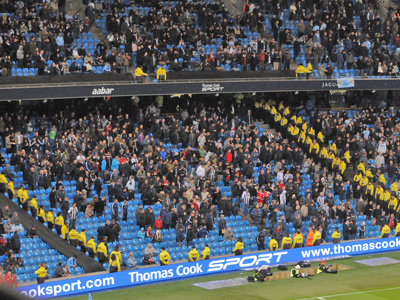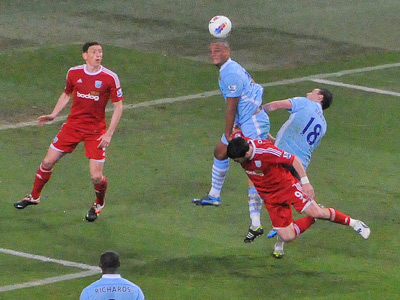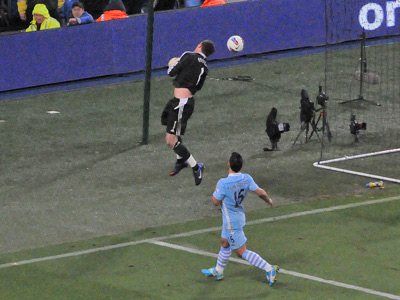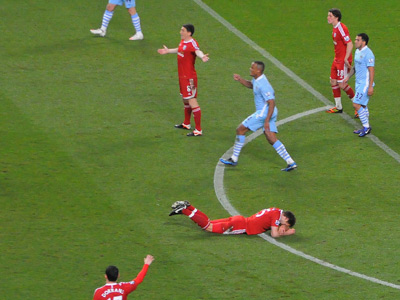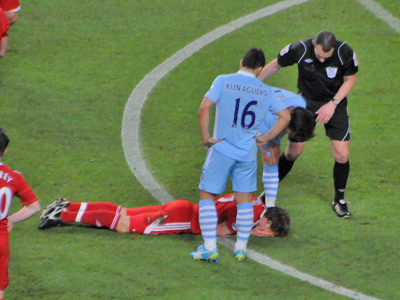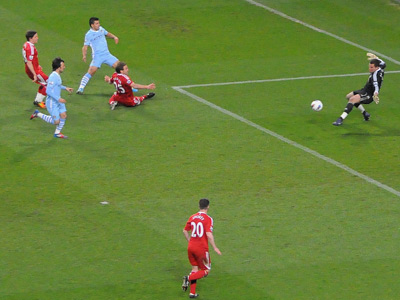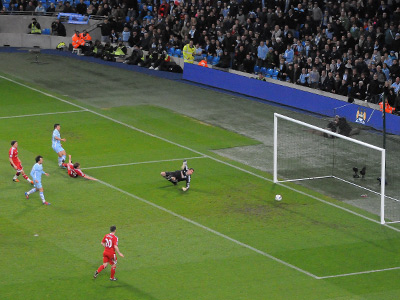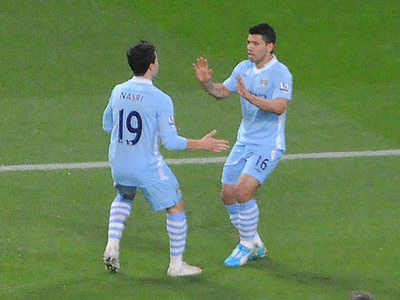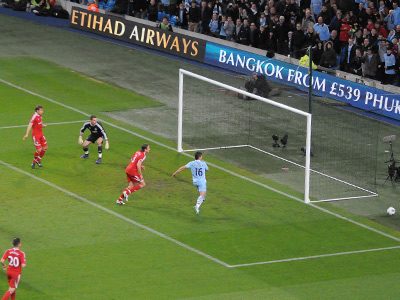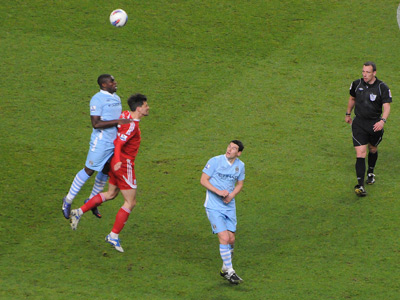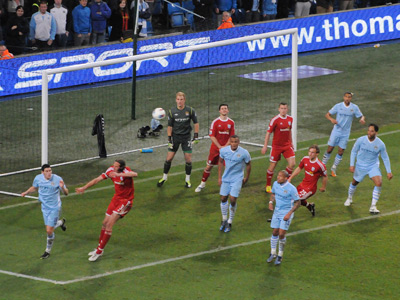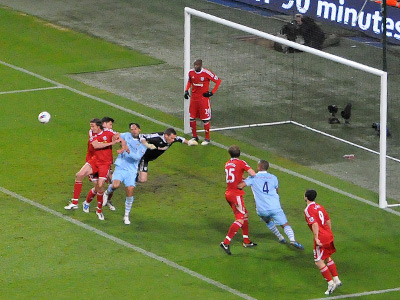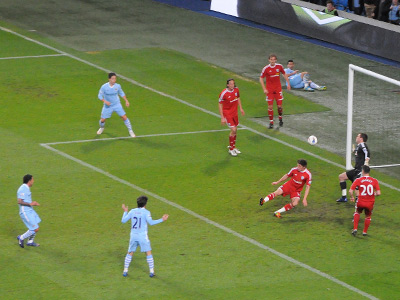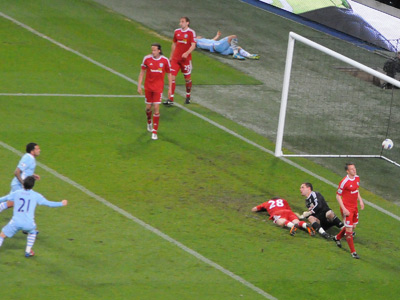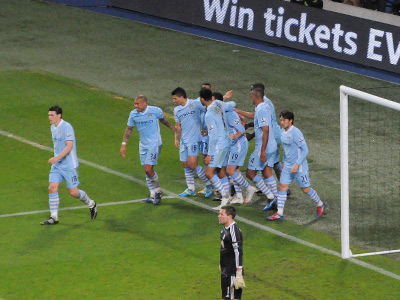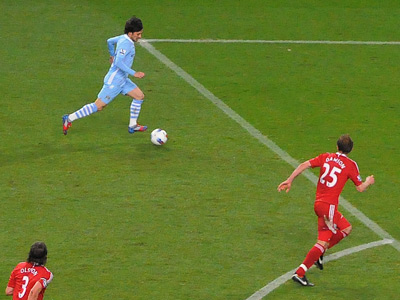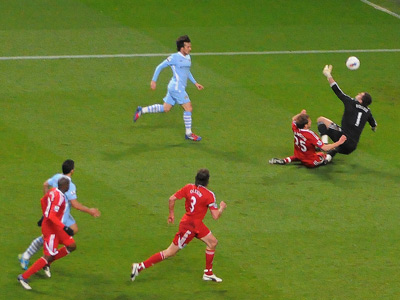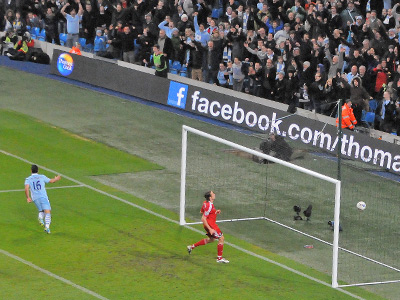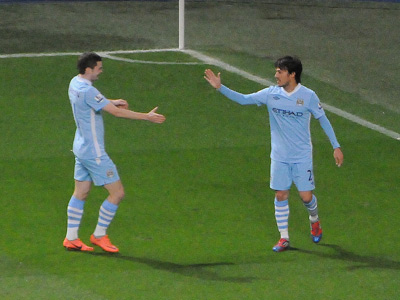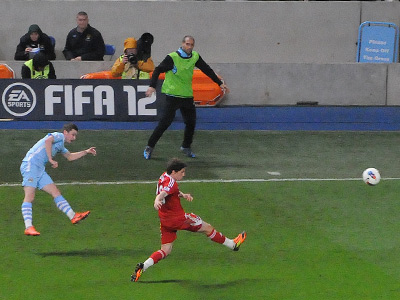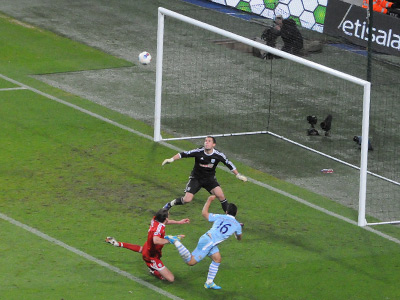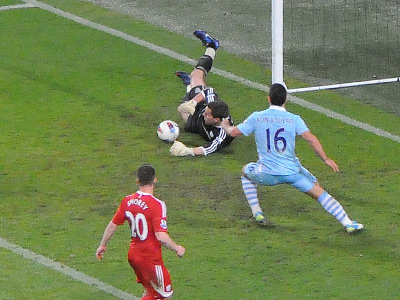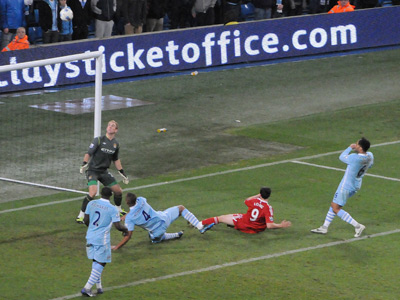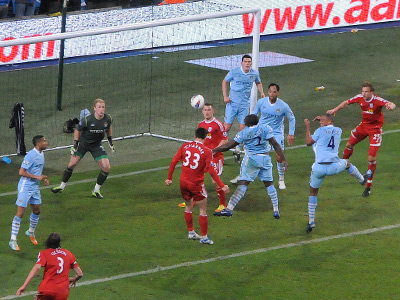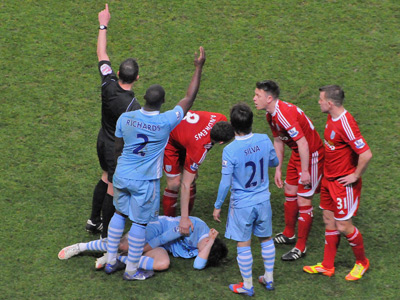 Tevez started for the first time in place of the suspended Balotelli. We had our strongest back four and Silva also returned.
West Brom had a few coach loads of supporters to cheer them on - not that they were going to have much to shout about!
Lescott heads clear in the early moments
City were soon on the attack with Aguero shooting from well outside the area......
...... and beating Foster to give City the lead after just 5 minutes - his 25th of the season - a great start
The setting sun cast a warm glow in the distance
Silva looked up for it today and almost got a chance after 20 minutes but.....
.... moments later he burst through down the left but Foster was able to save his final effort
After 30 minutes Richards had a great chance to add to the score but his effort was blocked on the line by the shoulder of Craig Dawson
West brom did have the odd attack but the City defence were able to cope easily
Just before half time Foster had a problem catching a high ball but the ensuing City corner was wasted
Five minutes into the second half Dawson was floored by a strong shot by Silva
On 53 minutes City made it two nil. Nasri fed Aguero who made no mistake from close range.
It was number 26 for Sergio and shortly after a shot by Nasri went just wide
West brom did try and get back into the game but they only had two corners and one shot on goal in the whole match
City continued to press and following a corner Aguero got the ball back to Tevez who made it 3-0 after 60 minutes
He had worked hard during the game and deserved the congratulations of his colleagues
City were not finished and three minutes later Aguero passed to Silva who dashed down the left and brilliantly chipped the ball over Foster to score
It was his 8th goal of the season and fully deserved for his excellent display
Aguero almost got his hat trick when he headed over a cross from Johnson - on for Tevez
Foster just manages to smother a cross by Johnson
Joe Hart keeps an eye on the ball
City clear a rare West Brom attack
The trainer is called for as Nasri goes down injured
team
Hart 6.5: Richards 8, Kompany 7.5, Lescott 7.5, Clichy 7: De Jong 7, Barry 7.5: Nasri 8, Silva 8 (Zabaleta), Tevez 7.5 (Johnson 7) Aguero 8.5 (Dzeko)