Lancashire v Unicorns
Clydesdale Bank 40 July 24th 2010
The Unicorns , a squad of players without first class contracts were no match for Lancashire who won this game easily. The new electronic scoreboard failed to work for half the game so it was plan b and plan c early on.
All images shot with Nikon D300 70-300 Nikkor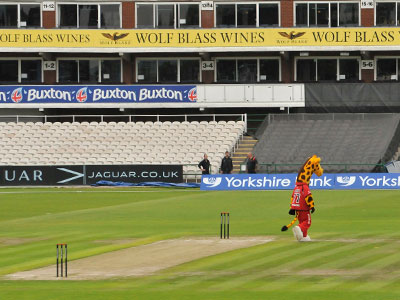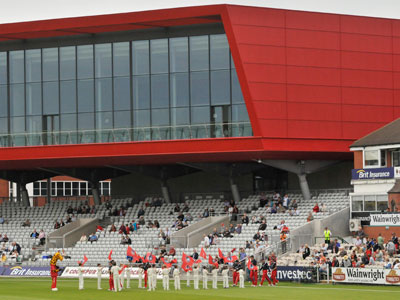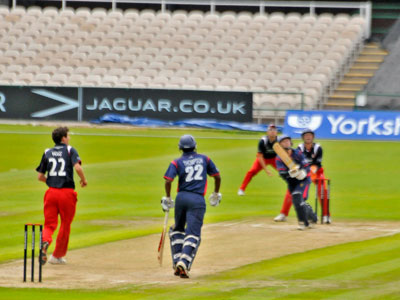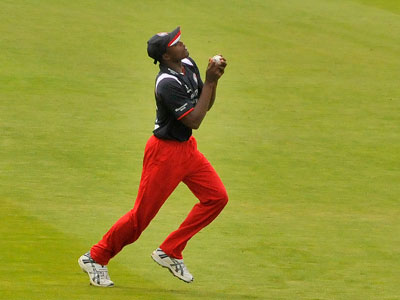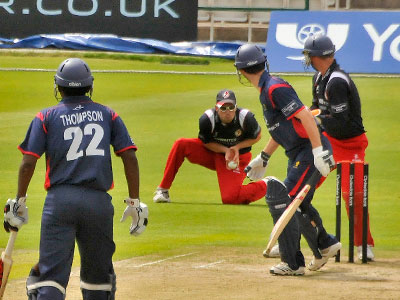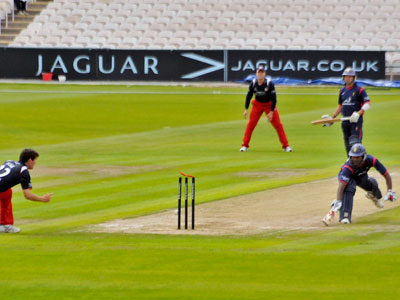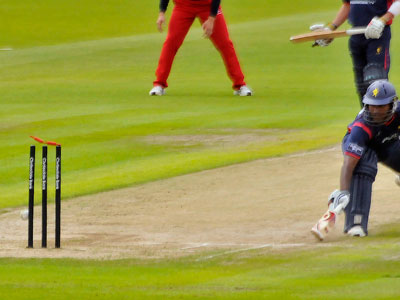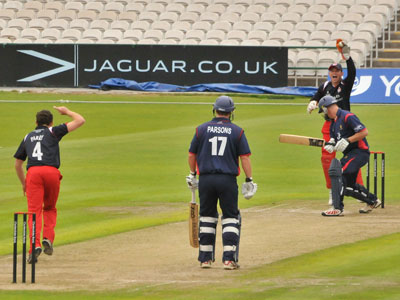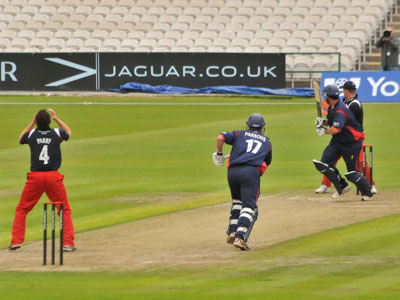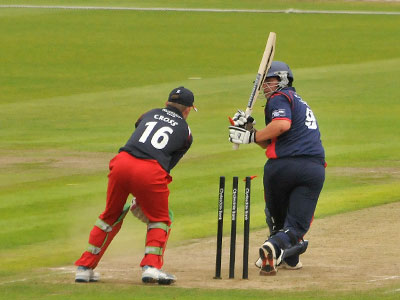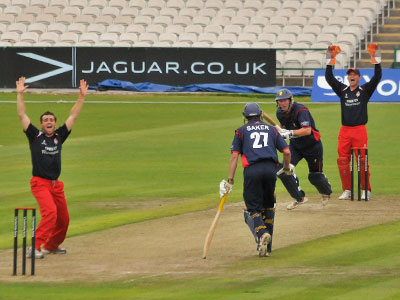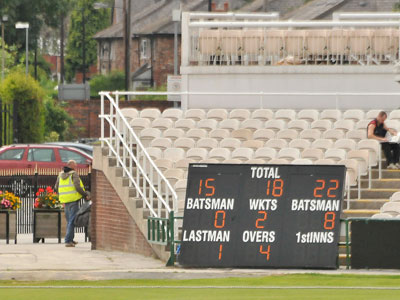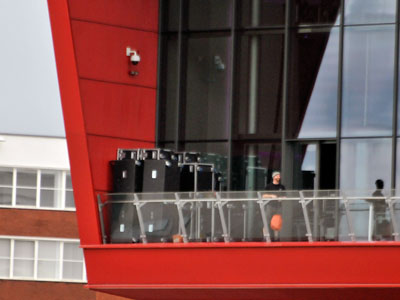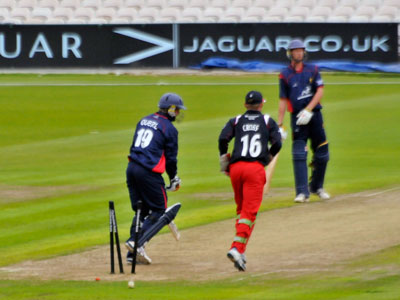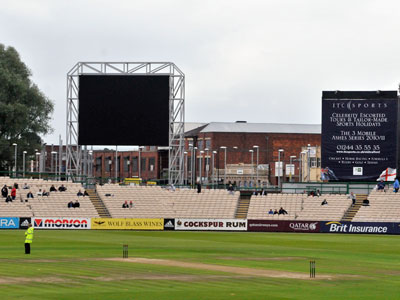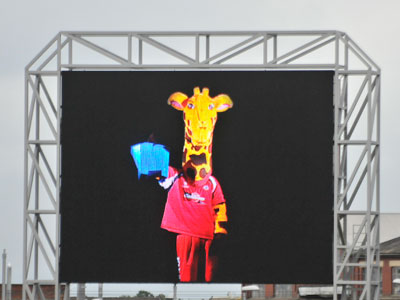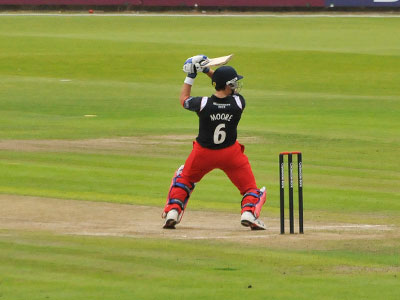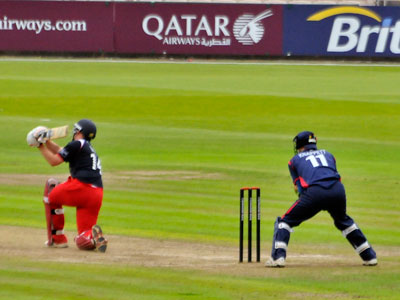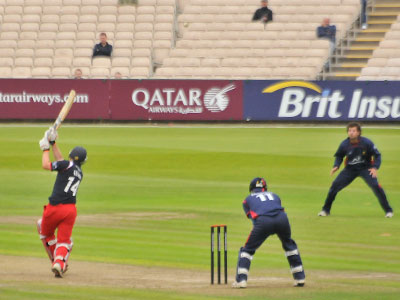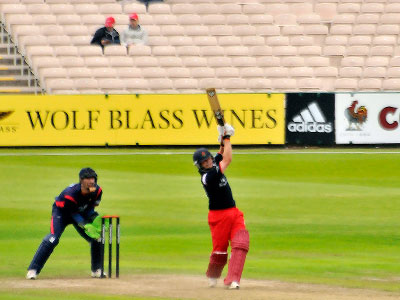 Its not very often you see a giraffe on a cricket pitch!
The Unicorns won the toss and decided to bat
After plundering two boundaries Murtagh skied a ball from Hogg and was caught by Powell with the score on 10
Knappett was next to go caught at slip by Horton off Hogg for 1
A small scoreboard was standing in for the main scoreboard and scores were given over the tannoy at the end of each over
With the score still on 18 the third wicket went down when Thompson was brilliantly run out by Hogg. Good decision by the umpire as the bat is still short of the crease as the ball hits the stumps - no video replays here!
Hancock is caught behind for a duck .5 for 64
Young is bowled by Keedy round his legs for 12
A few runs later Parsons is leg before to Parry for 27
Suddenly we had music coming from the Point! It was obviously a speaker check for a later event! Did they know it would be heard all over the ground?
Querl was next to go bowled for 4 by Keedy. 8 down for 92
The Unicorns were let off the hook at bit and were all out for 143. When I moved round to the Point to see what the view was like the scoreboard sprung into action and we had the vision of the mascot filling the screen!
Brown hits a six off Young
Brown hits Brown for another six to reach his 50
Lancashire reached the target of 144 with only the loss of one wicket. Brown finished on 65 and Croft on 39