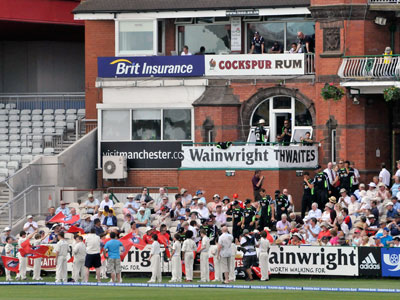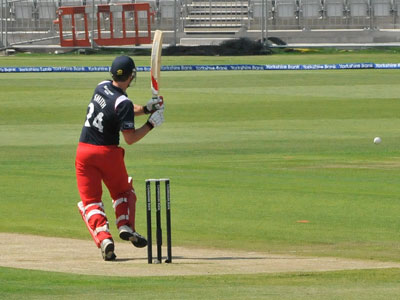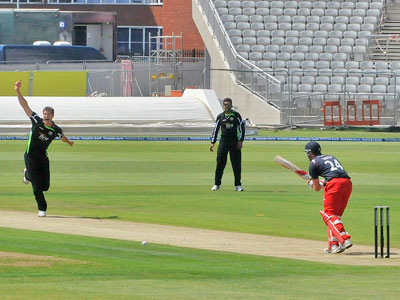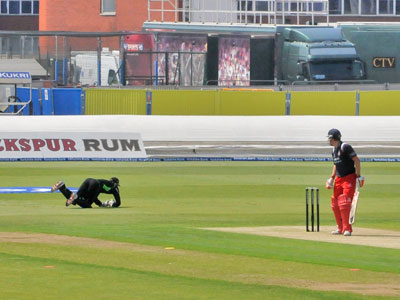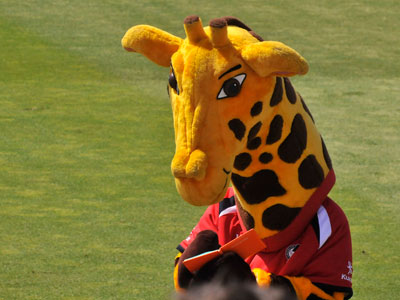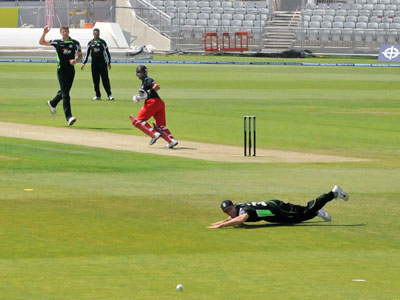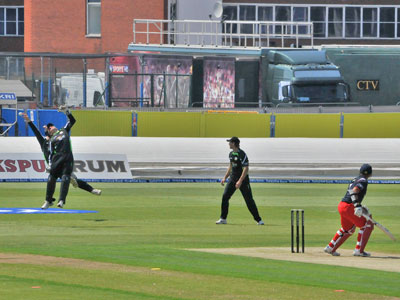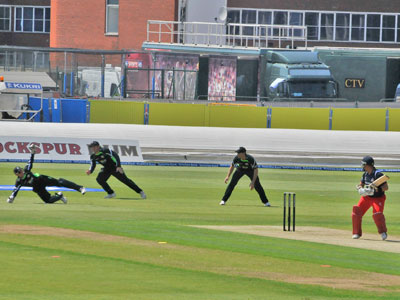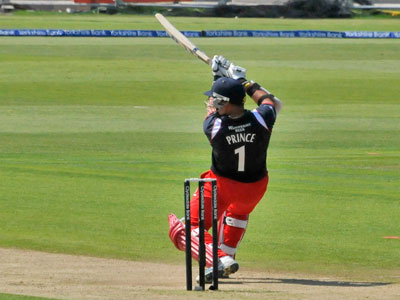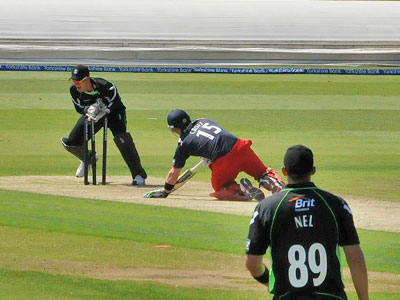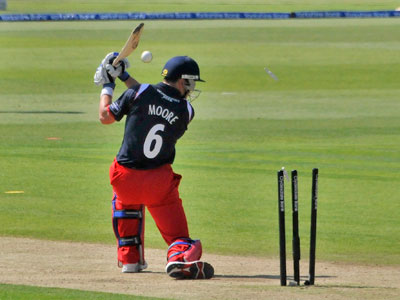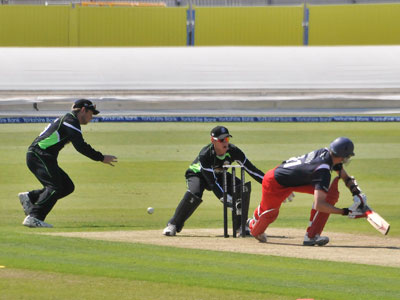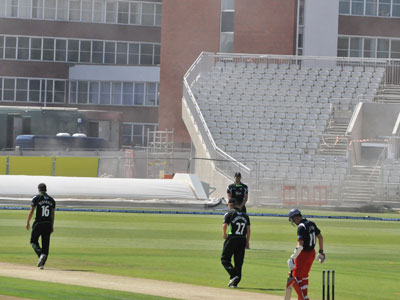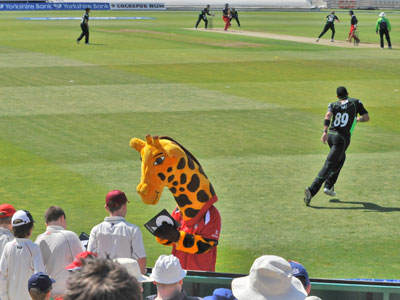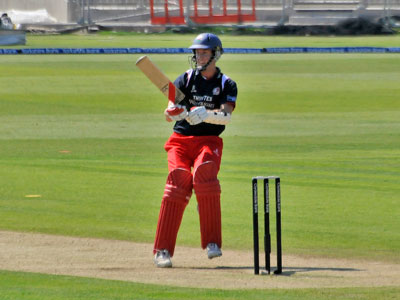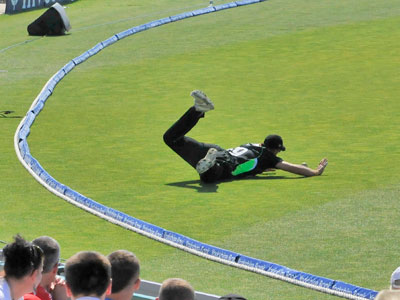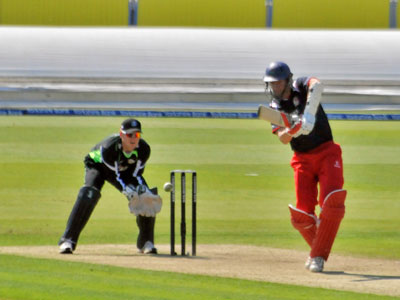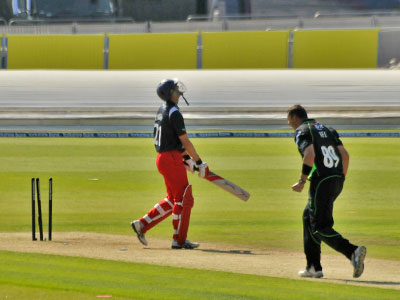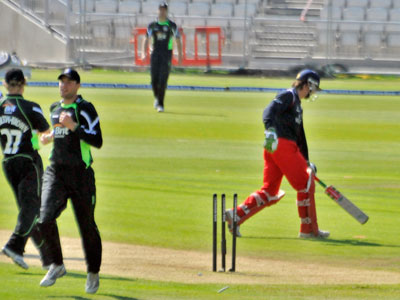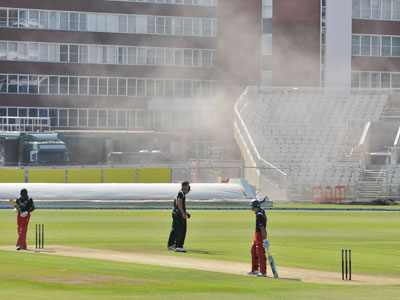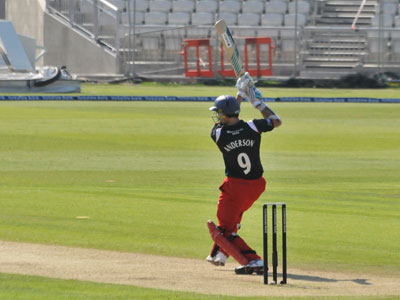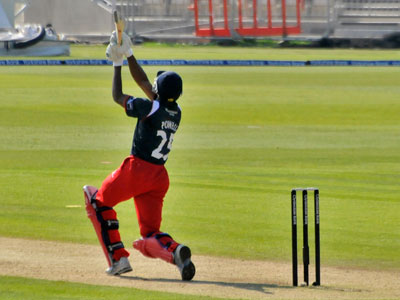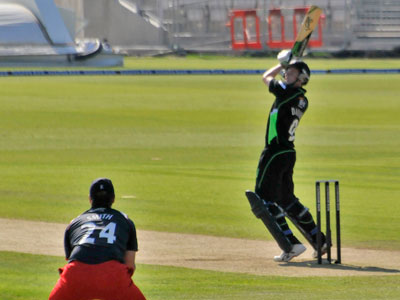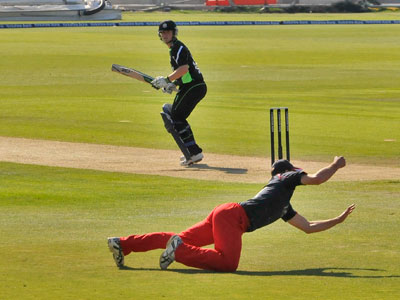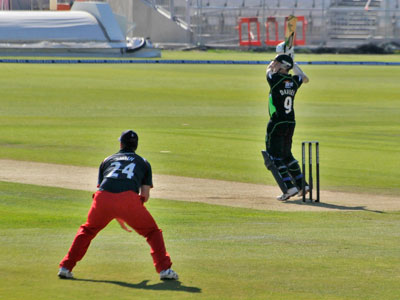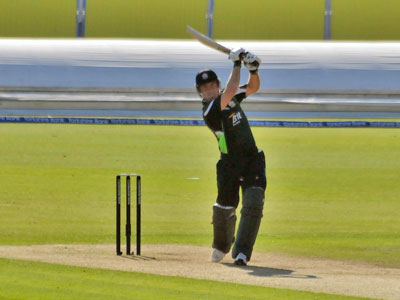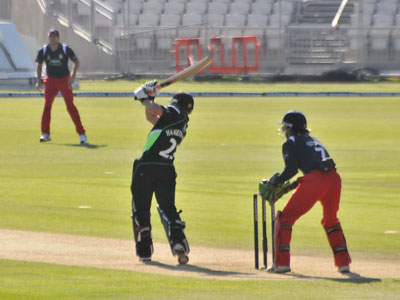 Lancashire v Surrey
Clydesdale Bank 40
May 23rd 2010
All images shot with Nikon D300 70-300 VR Nikkor
We were freezing in the last one day game and this time the temperature soared above the 100deg F mark as Lancashire were appalling against Surrey losing easily by 8 wickets. It didn't help to have stand D closed for some reason ( excuses given included the weather and Sky TV!) As it is one of the best places to watch the cricket this was very disappointing and the first time I have not been able to sit there for many years. Also Stand J continues to be closed - a good viewpoint later in the day for some shade - so there are less reasons for visiting the ground.
Lancashire won the toss and decided to bat
Smith huts a all run 4 off Tremlett
However Tom Smith failed to add to his score falling leg before to Tremlett with the score on 8
Worse was to follow as Horton was caught behind by Davies off Nel after scoring 3 with the score still on 8
Lanky signs his autograph
Walters drops Prince off Tremlett at slip
Lancashire batsmen escape as wicket keeper Davies is kept busy dealing with snicks and short balls
Prince hits a 4 off a free hit after a no ball from Tremlett
Lancashire lose their third wicket as Croft is run out for 0 with the score on 33
Lancashire lost their 5th wickets on 39 when Moore was bowled by Dernbach for 10
Chilton edges runs to leg
Lanky has a busy day signing autographs for all his fans. He must be very hot!
'Volcanic ash from the building site attacks the new stand
Chilton sees a possible four to leg saved on the boundary by Nel
Chilton brings the 100 up with a drive
Chilton is bowled by Nel for 68 with the total on 147 for 6
Sutton is run out for 47 and Lancashire have lost 8 for 153
More 'volcanic ash' from the building site
A rare look at England fast bowler Anderson
Powell is the final batsman to go caught in the deep by Evans off Tremlett for 9. The final score is 165
Davies hits a massive six off Powell the ball almost going out of the ground
Good fielding stops another boundary
Davies hits another six off Powell
Davies whacks his third six off Smith
Hamilton Brown hits Smith for 4
Hamilton Brown hits Hogg for 4