'

Lancashire v Kent
LV County Championship Day 1
April 27th 2010
All images shot with Nikon D300 70-300 VR Nikkor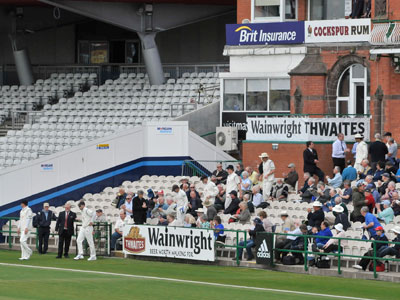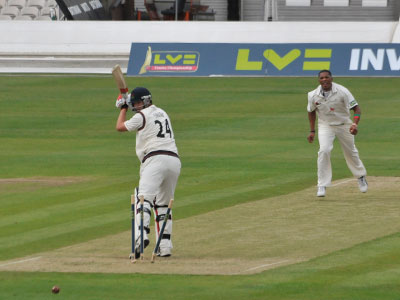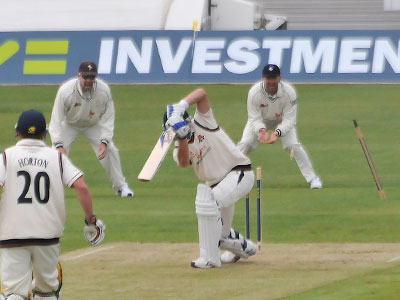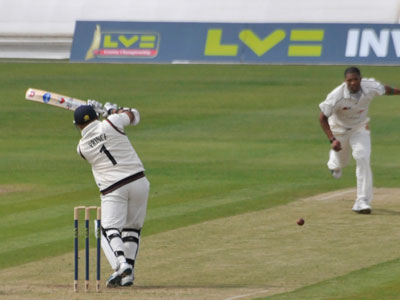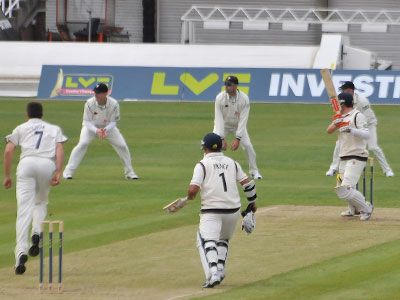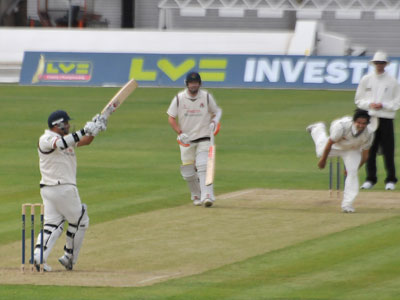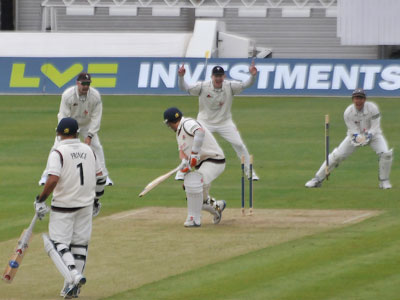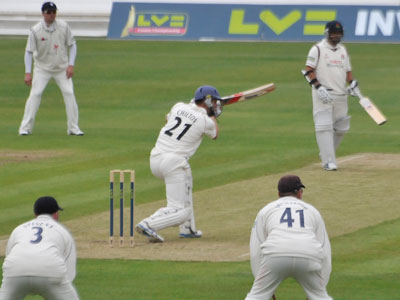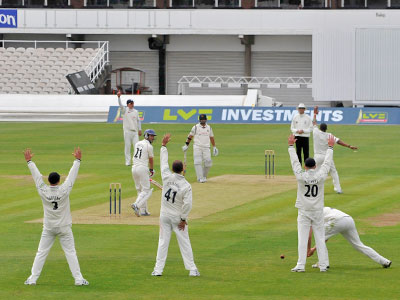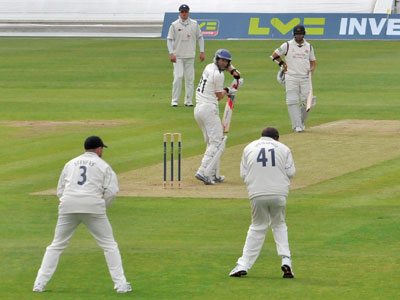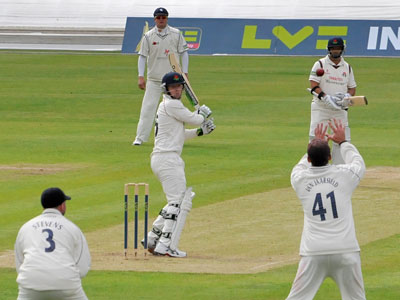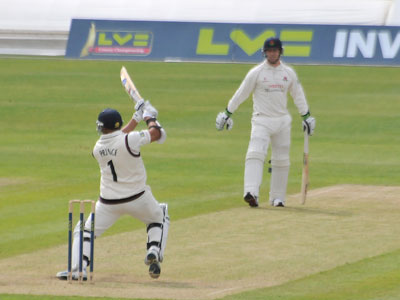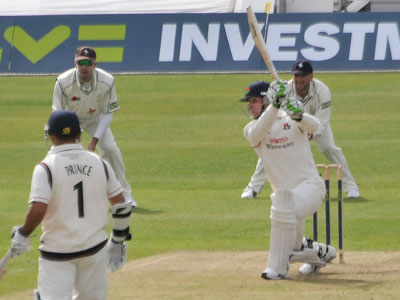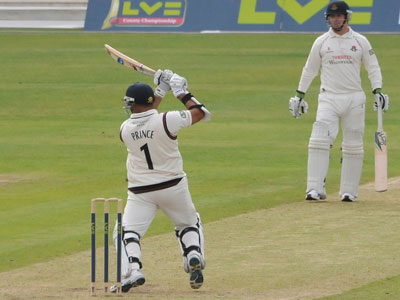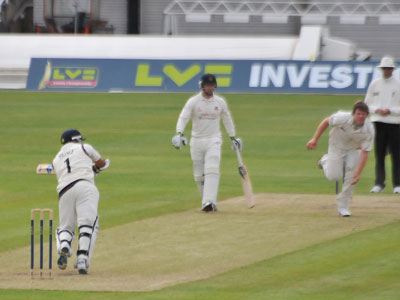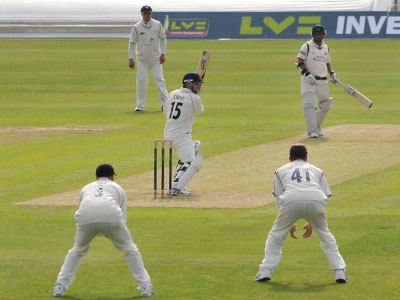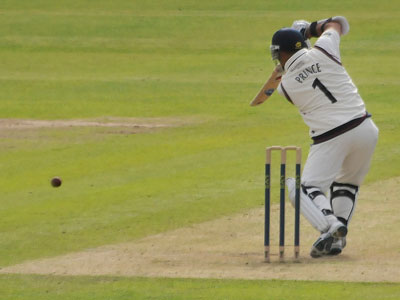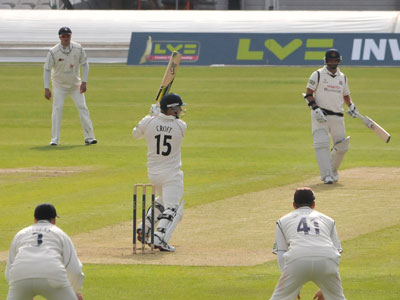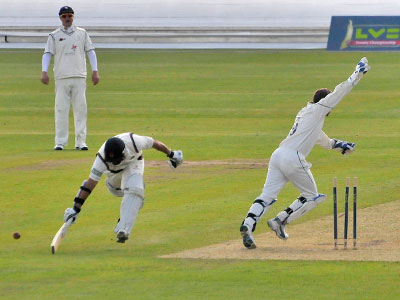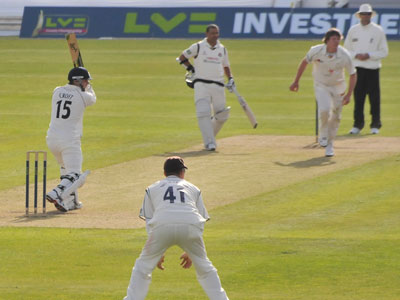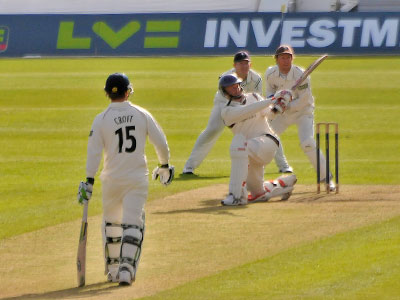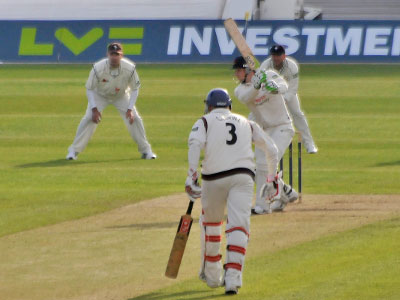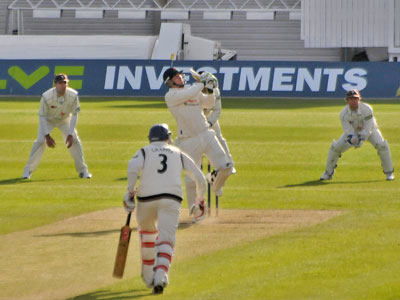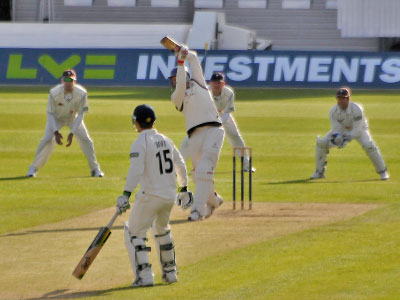 Kent won the toss on a cloudy bright day and put Lancashire into bat. Lancashire had a similar start to the Warwickshire game being 12 for 2 at one stage but once again Prince and Croft came to their rescue with a stand of almost 150 - Prince scoring 115 and Croft 93. Lancashire finished the day on 317 for 9.
Good news was that common sense prevailed and the ticket office chaos on day one of the Warwickshire game has now been sorted and things are back to normal though several members in the pavilion were kept awake by the enthusiastic cries of Ntini !
Lancashire made one change Powell coming in for Anderson away on England duty
Smith was first to depart clean bowled by Ntini for 7 with the score on 12
Almost immediately Moore was out also clean bowled for 0 by Amjad.
Prince drives Ntini for 4
Horton had reached 15 with the score at 60 when he lost his off stump off the bowling of Stevens
Chilton hits Cook for 4 through the covers
Chilton survived an appeal for lbw by Ntini and co but shortly afterwards he edged a ball from Ntini straight to van Jaarsveld with his score on 11 and the total 86
Croft edges Amjad over the slips for 4 and brings up the 100
Prince hits Amjad for 4 to bring up his 50 off 102 balls with the score on 113 for 4
Prince hits Coles for 4 to bring up the 150 off 53 overs
Croft brings up the 150 partnership with a 4 off Cook
Prince reaches his 100 with this drive off Cook. 100 off 190 balls 248 minutes with one six and eleven fours
A drive for 4 off Cook gives Croft his 50 off 104 balls
With the score on 228 Prince hit Coles to leg but was run out for 114 by a direct throw by Stevens when trying to complete his second run
Chapple hits van Jaarsveld for 6
Croft hits Amjad for 6 to bring up the 300
With the score on 303 Chapple was caught by Amjad off Stevens for 27
The game was eventually drawn rain causing major stoppages