The pavilion now looks rather small next to the new look Point facilities
The innings had barely started when Smith edged Woakes to Bell at third slip and was caught for 0
Horton was next to go with the total on 8 - he was caught by Trott off Woakes for 2
Moore was third to go. He just about to be caught by Bell off Woakes for just 6 with the total on 9
Chilton was next in the collapse - about to be caught by Bell off Carter for 3. 14 for 4 - we all wondered whether the game would be all over in a day!
Warwickshire tried several big appeals but Croft and Prince managed to stay and put together a good stand
Croft drives N Tahir for 4
Croft hits Carter to the boundary
Prince drives Woakes for 4
Prince miss-times a pull off Woakes
Croft edges Carter over the slips for 4
Croft reaches his 50 with a 4 off Woakes. His fifty came in 96 minutes off 80 balls with 9 4's. Lancs 95 for 4
Prince leg glances Carter for 4 to bring up the 100 partnership off 181 balls in 113 minutes

Lancashire v Warwickshire
LV County Championship Day 1
April 15th 2010
At close of play Warwickshire had lost one wicket for 13 in rely to Lancashire's total of 253. Considering Lancashire were once 13 for 4 this was a remarkable recovery which wa due to the efforts of Prince 82, Croft 64, Chapple 54 and Sutton 33 the only batsmen able to reach double figures.
However main topic of conversation in the early stages was the increase in the cost of car parking for non members and the chaos surrounding the purchase of day tickets with the closure of the payment booth near the pavilion.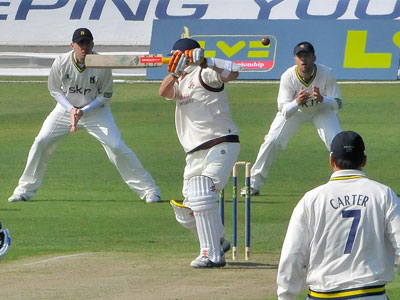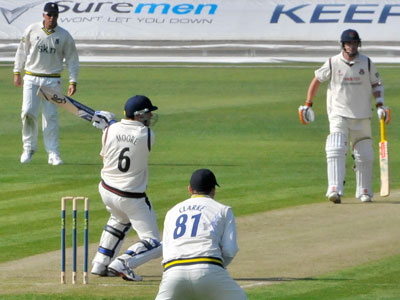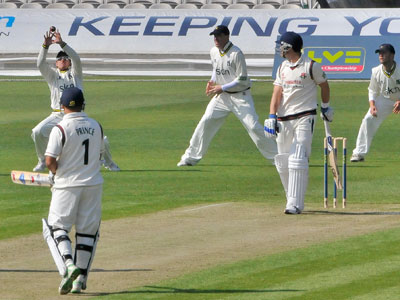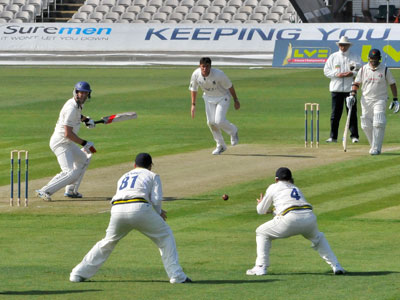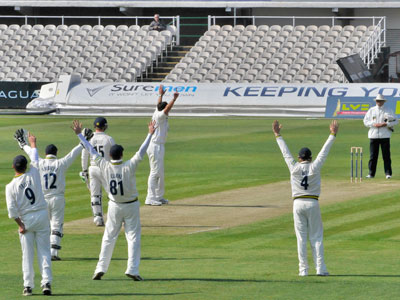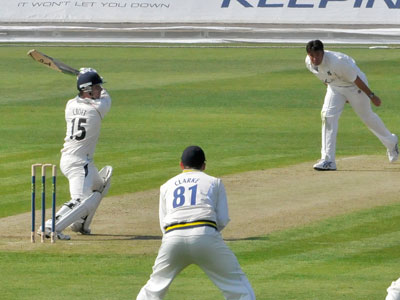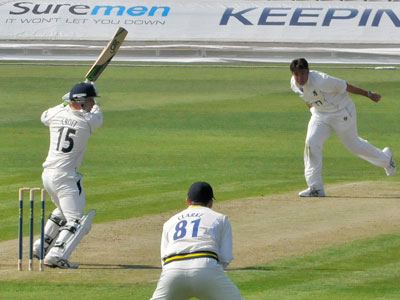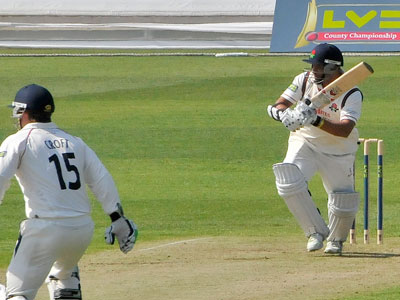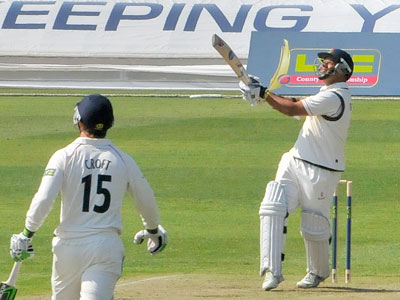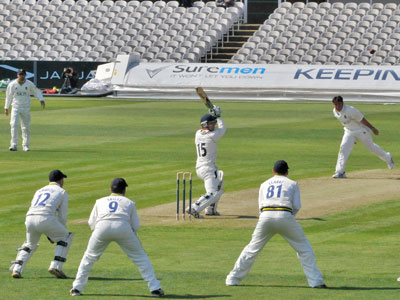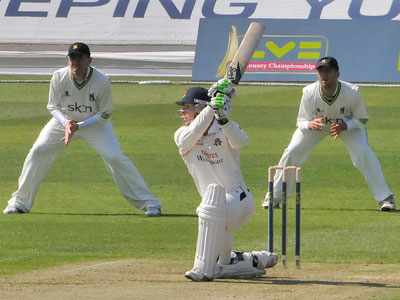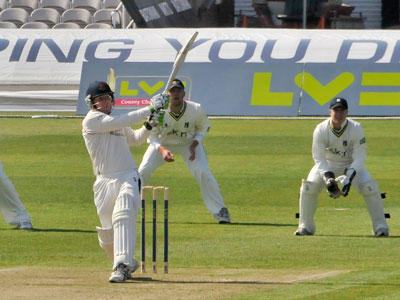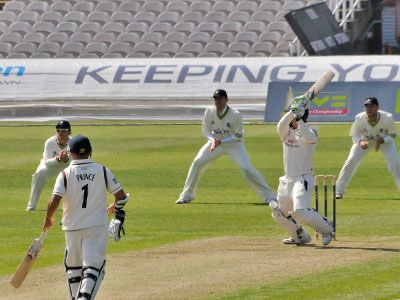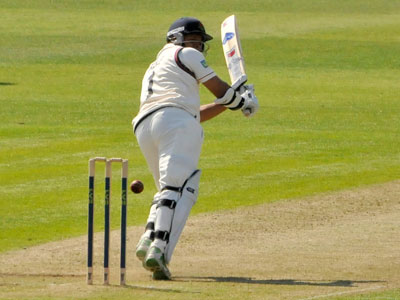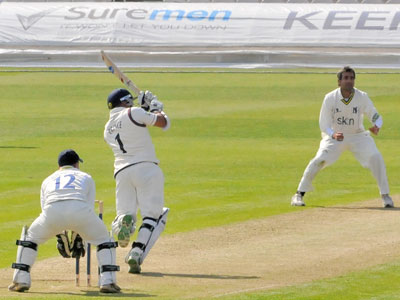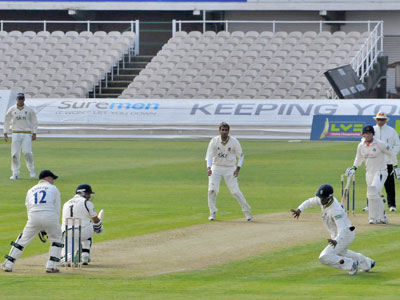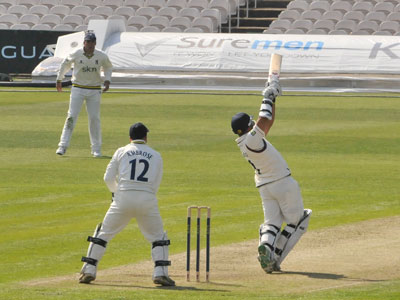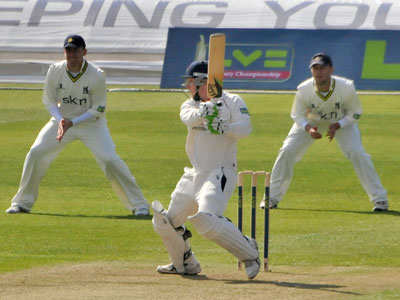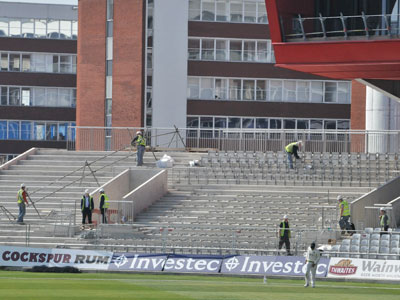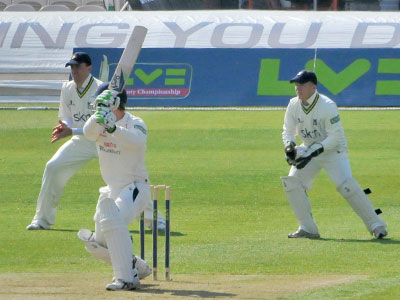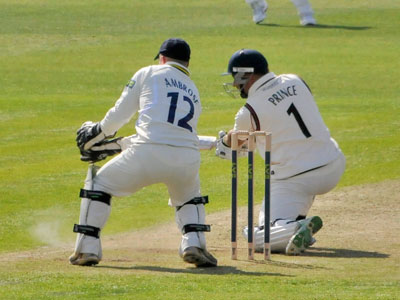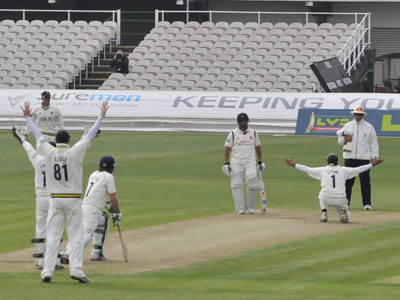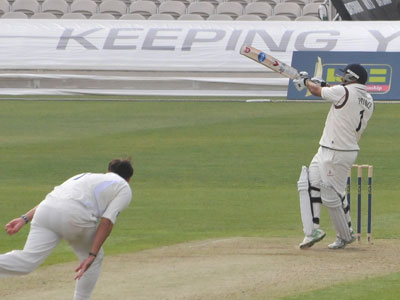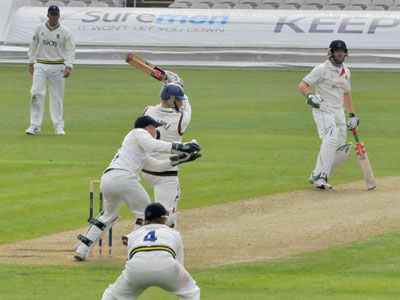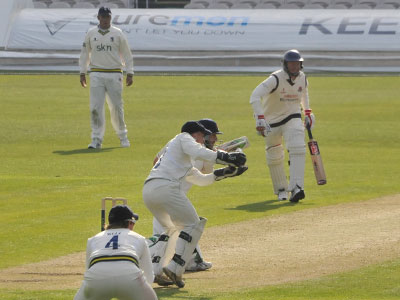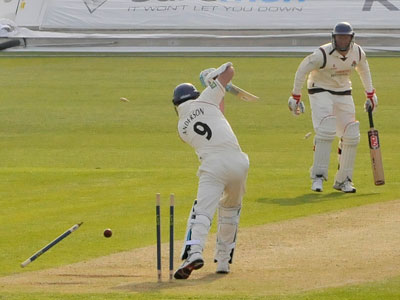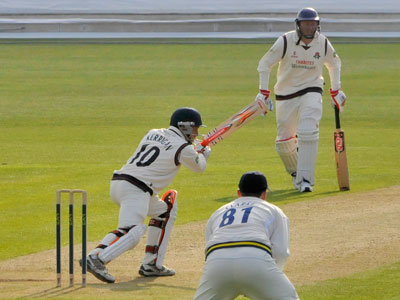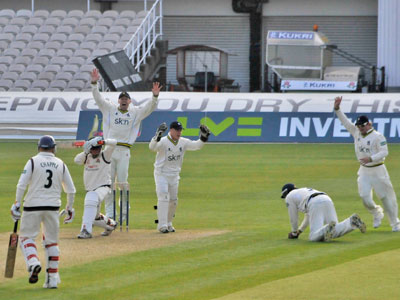 All images shot with Nikon D300 70-300 VR Nikkor
Prince drives Imran Tahir for 4
prince hits Imran Tahir to leg for a single
Prince drives Imran Tahir for 6
As the Lancashire score increased work continued on the new stand
With the score on 147 Croft was caught by Chopra off N Tahir for 64 and the stand was over
Prince drives Imran Tahir for 4
An unsuccessful appeal by Imran Tahir (looks like he had been taking coaching in appealing by Cork!)
With his core on 82 and looking good for a ton Prince was caught in the deep by Tahir off Carter. Lancs 168 for 6
Sutton out caught by Troughton off Trott for 33 with the total on 227
Anderson is bowled by Trott for 0
Kerrigan playing in his first county game scores his first ever runs - a 3 off Trott
However he was soon out caught by Chopra off Tahir for 3 with score on 232
Lancashire eventually won by 121 runs