Lancashire v Durham
LV County Championship Day 2
August 12th 2009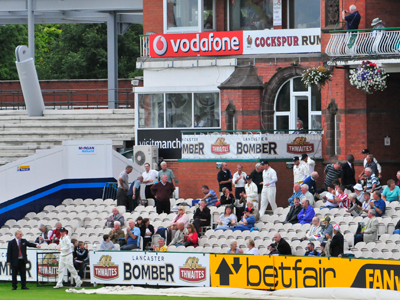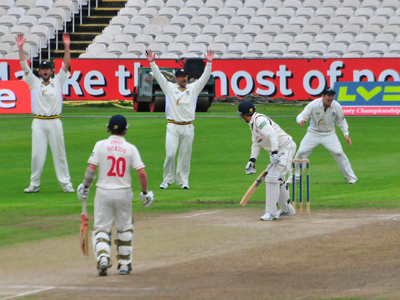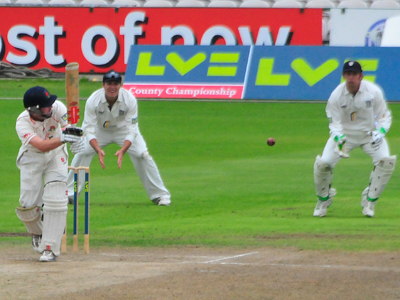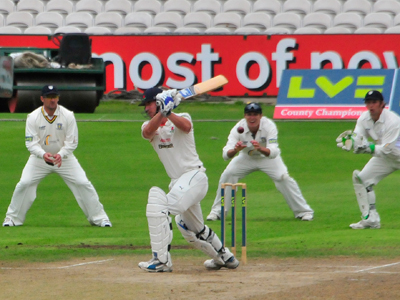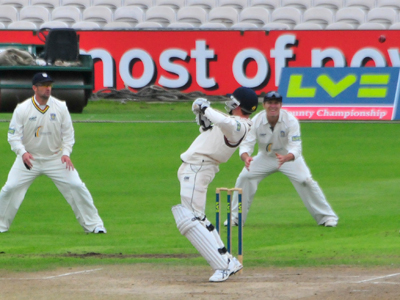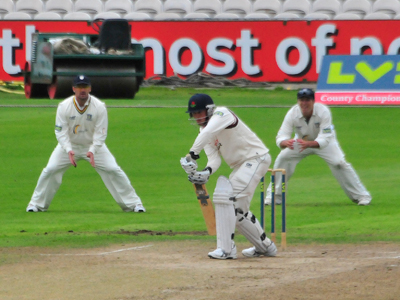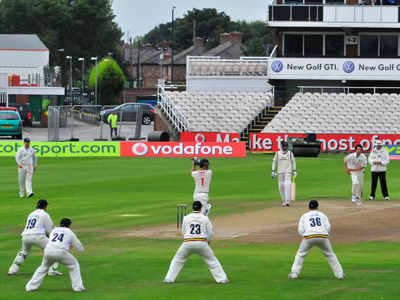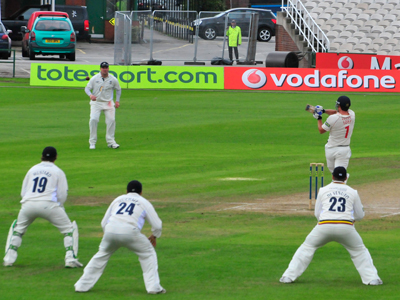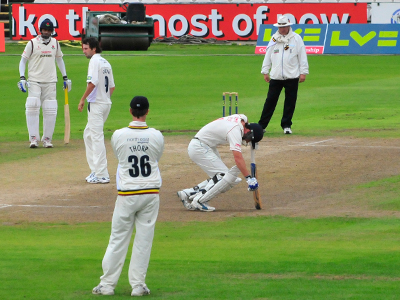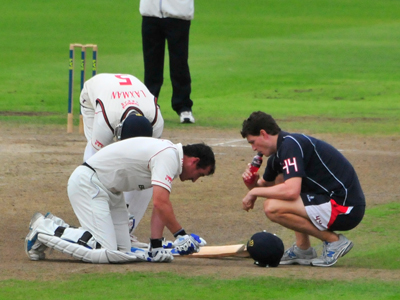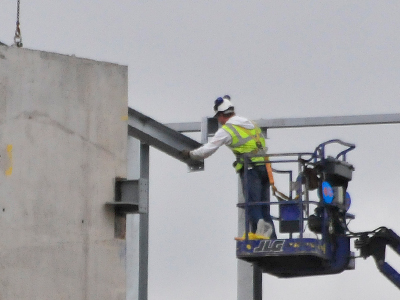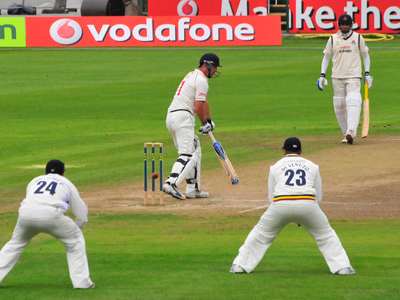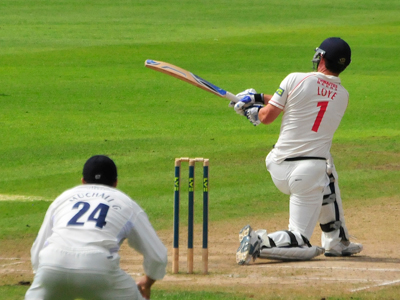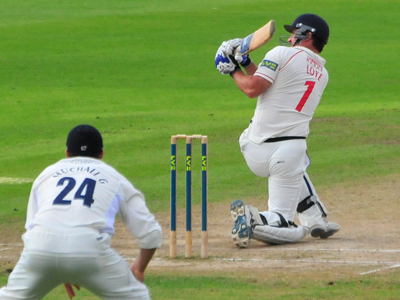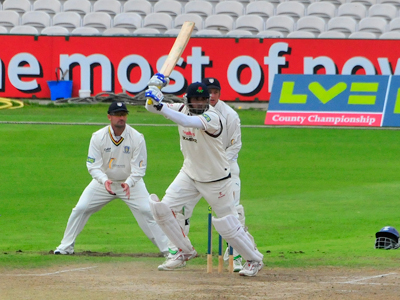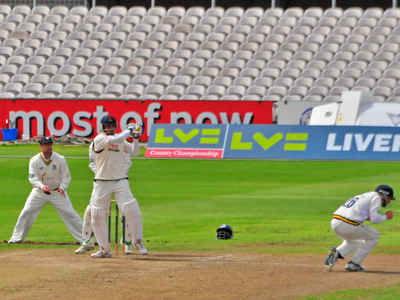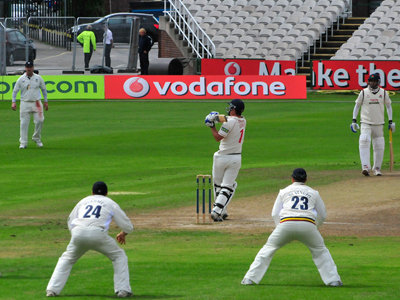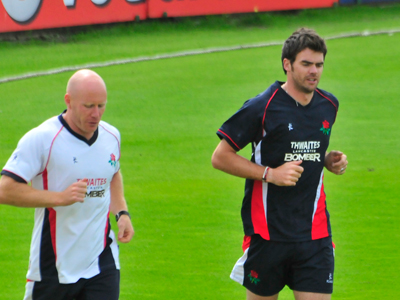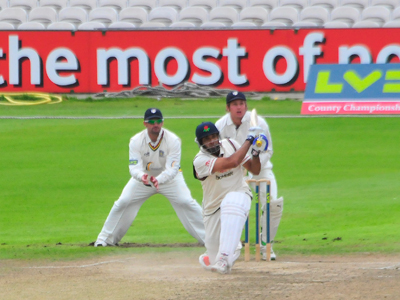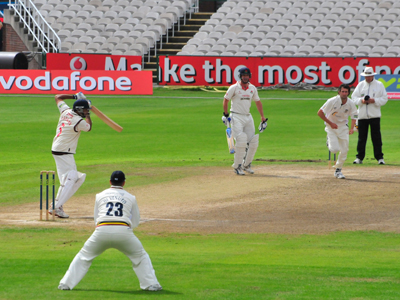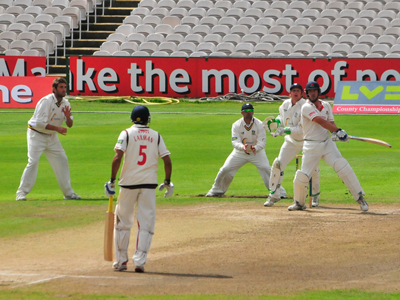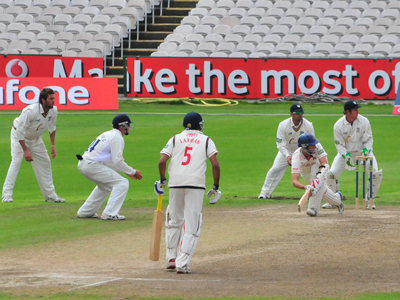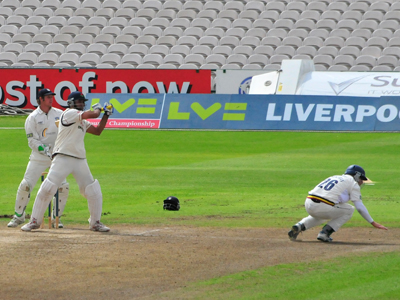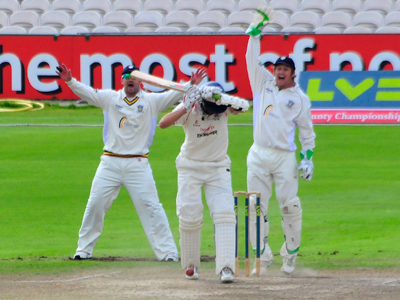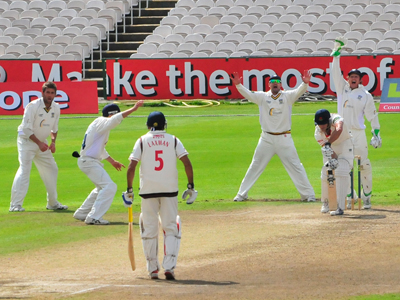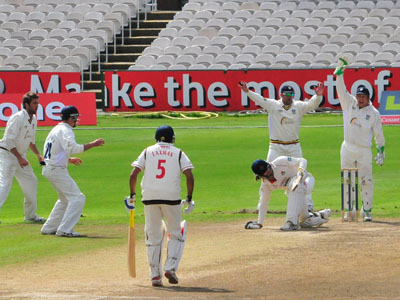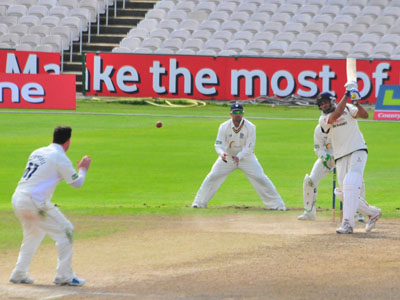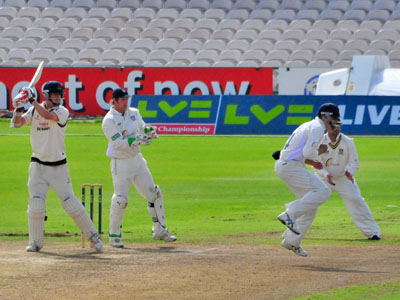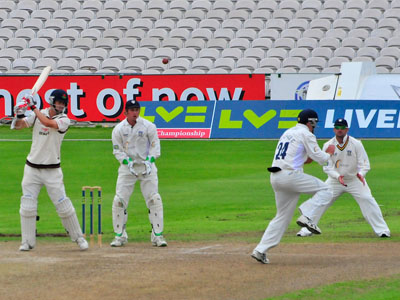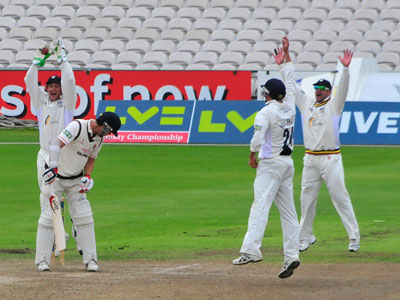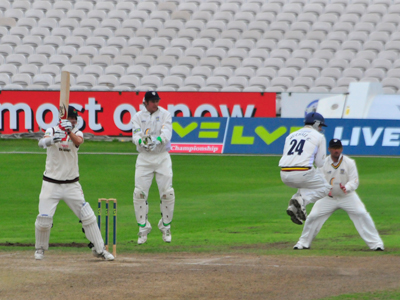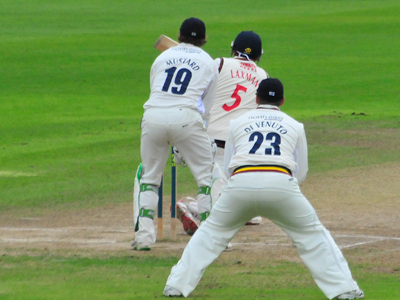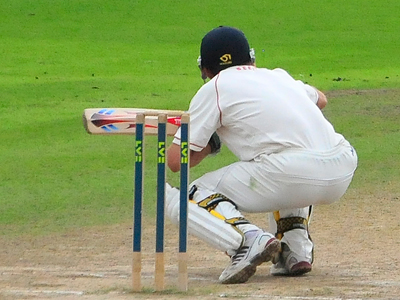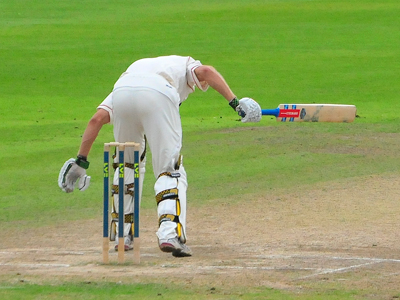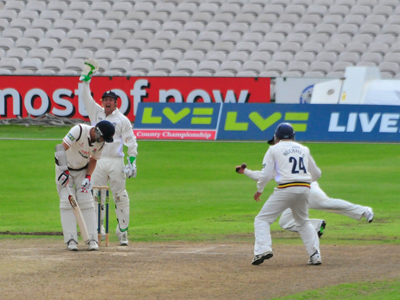 All images shot with Nikon D300 70-300 VR Nikkor.
Click on some images for larger version and technical info
Durham were all out for 270 on the opening day having won the toss. Bad light prevented much further play
Cloudy skies greeted a small crowd on the second day and Thorpe had an early appeal against Parry turned down
Horton was soon out for 0 caught behind by Mustard off Thorpe with only 1 on the board
Loye taking a chance against Thorpe early on in his innings
Parry taking avoiding action against Thorpe
However Parry did not last long as he was out lbw to Thorpe for 2 with score on 16
First boundary of the day as Loye hits Onions for 4 through the covers
Loye tried to pull Onions again but got hit in a painful area!
The new media centre makes slow progress
Loye edges Davies through the slips
Loye hits Davies to leg for a couple of sixes
Laxman hits Blackwell for 2 to ring up the 50 partnership with Loye
Short leg takes cover as Laxman pulls Blackwell for 4
At lunch Jimmy Anderson ran a few laps of the ground to get ready for the final test at the Oval
Loye reaches his 50 off 78 balls with 3 sixes and 4 fours
Laxman hits Blackwell for 4
Laxman hits Onions off the back foot through the covers for 4
Loye mishits a shot off Blackwell and his skier is caught by Mustard for 60 with the score on 101
Chilton scoops Blackwell to leg
Laxman pulls Blackwell for 4
Chilton is lbw to Blackwell for 9 without playing a stroke. 119 for 4
Du Plessis is out first ball lbw to Blackwell. 119 for 5
Sutton followed quickly - lbw to Blackwell for 0. 123 for 6
Laxman drives Blackwell for 4
Hogg drives Blackwell for 4
Hogg keeps the fielders on their toes
Hogg drives Benkenstein to the boundary
Hogg has the fielder leaping for safety
Laxman mistimes Benkenstein and is caught by Plunkett for 87. Lancs 207 for 7
Lungley gets a warm welcome from Onions
Lungley has to take cover again from Onions
Hogg is yet another lbw victim of Blackwell. He made 42.
Lancashire finished on 252 for 9 at close of play and the game eventually ended in a draw Durham remaining at the top of the league