Lancashire v Yorkshire
LV County Championship Day 3
August 2nd 2009
All images shot with Nikon D300 70-300 VR Nikkor.
Click on some images for larger version and technical info
Having bowled out Yorkshire for 181 Lancashire started the third day in a strong position on 219 for 2 with Loye 61 not out and Laxman 23 not out.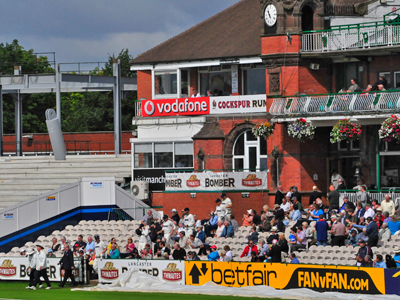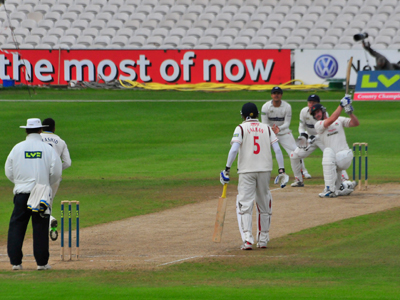 Play started on time but we were a little surprised when the second ball of the day was straight driven for six by Loye off the bowling of Rashid. Must be a first for a Lancashire-Yorkshire game. .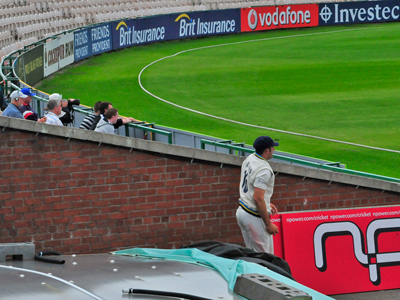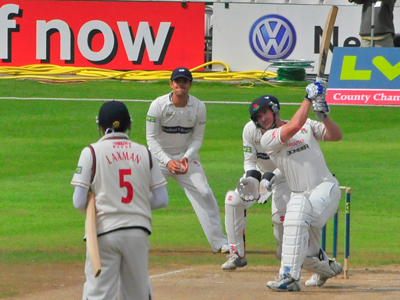 After a few minutes delay while the ball was retrieved from beneath the covers Loye promptly thumped the next ball for 4. Ten in the first 3 balls of a days play in a Roses game really must be a first.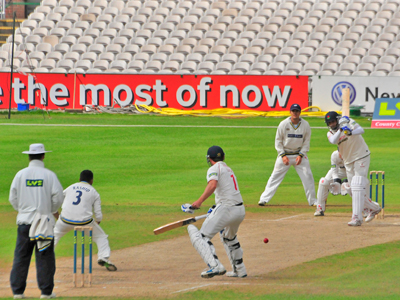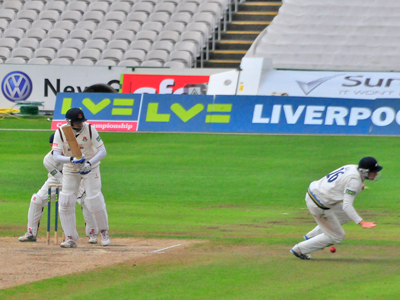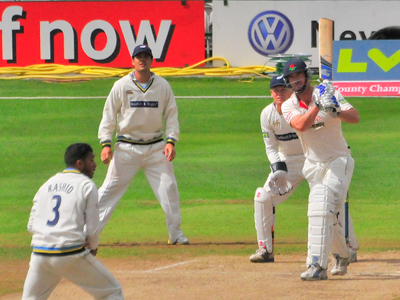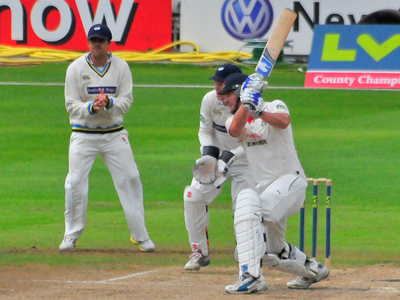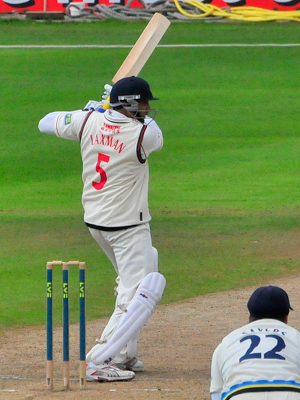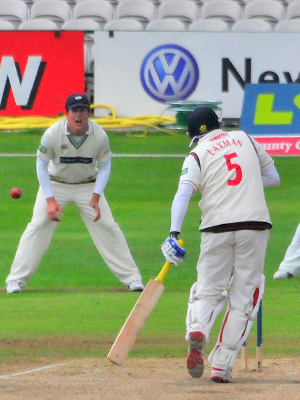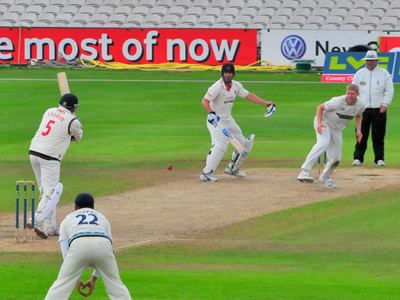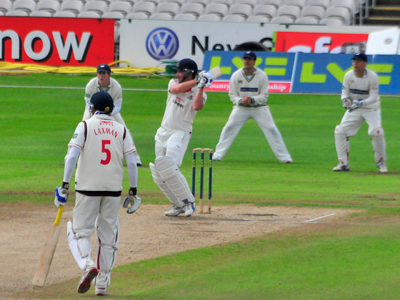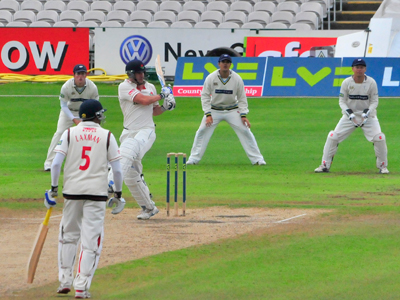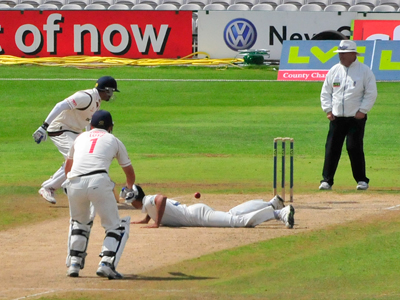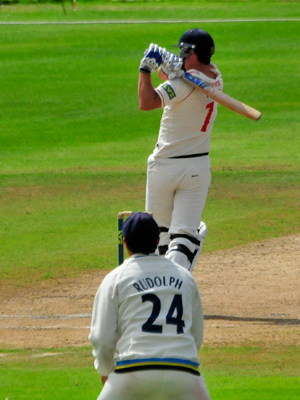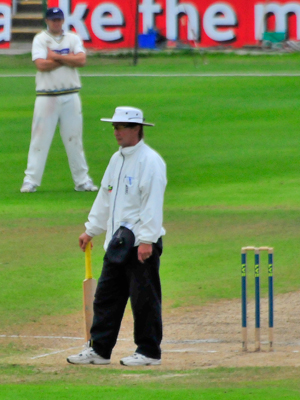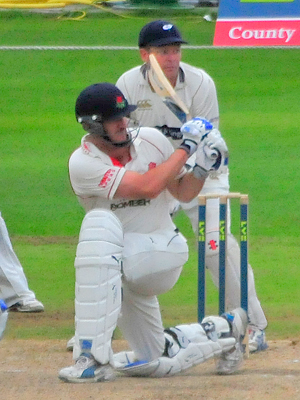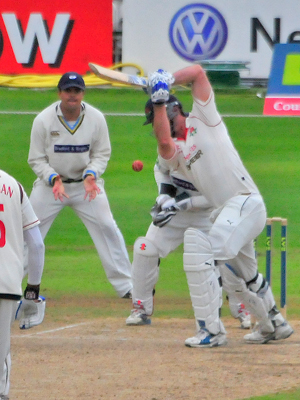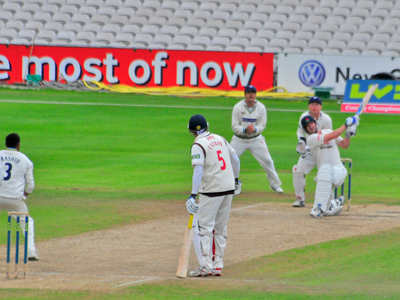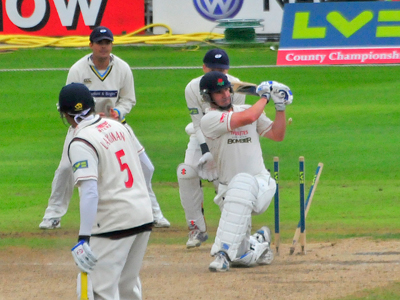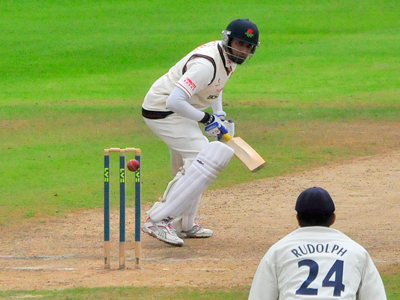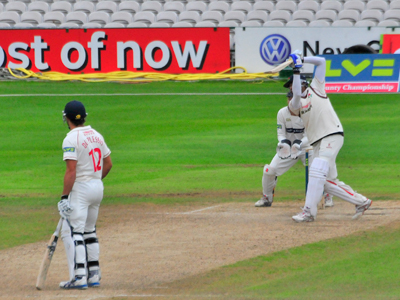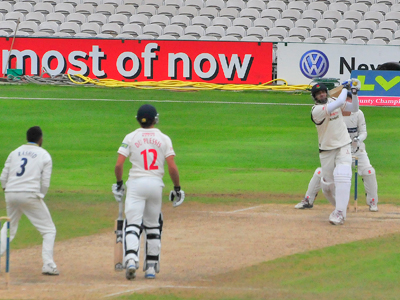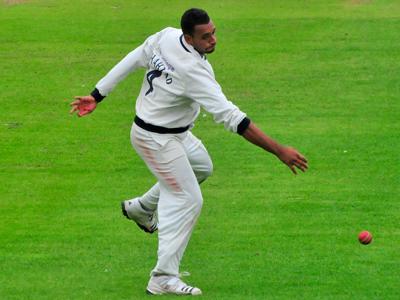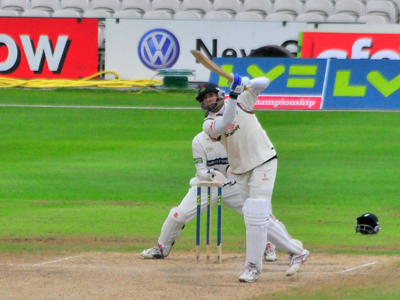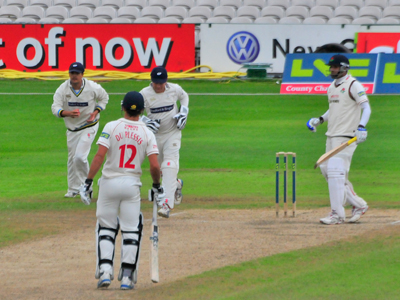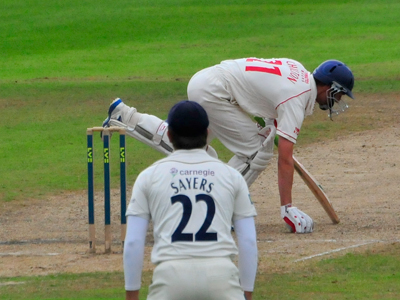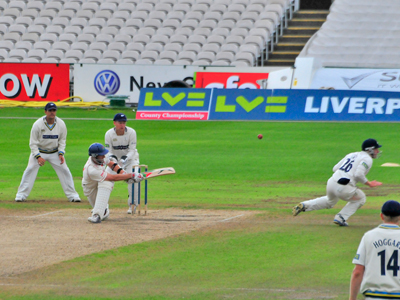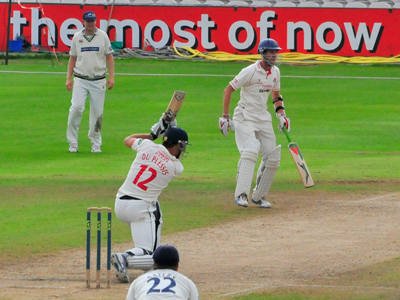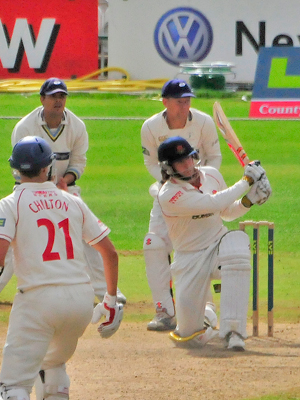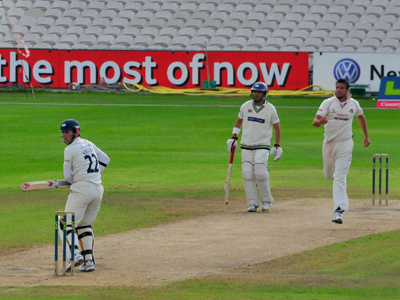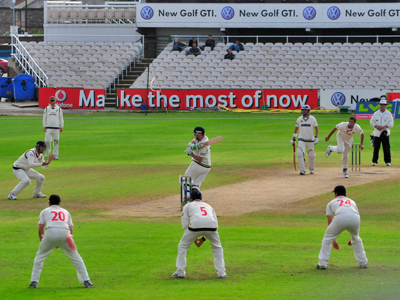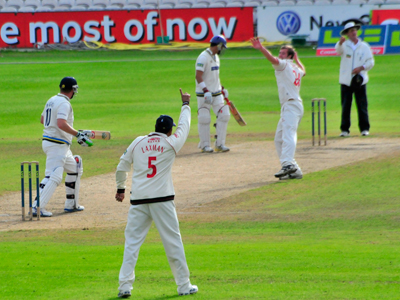 Laxman was denied a 4 when his straight drive hit Loye backing up.
Laxman's single to leg brings up the 100 partnership
Yet another drive to the boundary by Loye off Rashid
An elegant drive off the back foot for 4 off Pyrah
Laxman drives Hoggard for 4 and reaches 50
Loye reaches his century off 158 balls with 2 sixes and 13 fours
Loye pulls Bresnan for 4 to bring up the 150 partnership
Loye drives Shahzad for 3 despite the efforts of the bowler
Not often you see the umpire with the bat!
A pull for 4 by Loye off Hoggard and the 350 is up
Loye misses an opportunity to score off Rashid
Loye skies Rashid for a couple of runs
With his score on 146 Loye was finally out clean bowled by Rashid attempting to reach his 150
A rare moment when the ball beat the bat!
Laxman drives Rashid for 4 and next ball he reached his 100 off 203 balls with 12 fours
Laxman skies Rashid into the deep but Shahzad fails to take the catch
Laxman drives Rashid for runs and brings up the 400
A few runs later Laxman is caught at slip by Rudolph off Rashid for 109. Lancashire 4 for 402
Chilton nearly takes a tumble facing a ball from Shahzad
Chilton sweeps Rashid for a couple of runs thanks to a misfield
du Plessis drives Shahzad for 4
With the score on 426 du Plessis mishits Shahzad nd is caught by Sayers for 18
Chilton pulls Shahzad for 4
Sutton hits Rashid for 4 before Lancs declared on 489 for 5
Mahmood struck early getting Sayers caught at slip by Laxman for 1 with the score on 9
With a big lead Lancashire employed an attacking field and were rewarded with the score on 39 when Smith got McGrath out leg before for 14.
However next day Yorkshire batted out the day both Rudolph and Gale the not out batsmen scoring 100's, the game ending in a draw