Lancashire v Nottinghamshire LV County Championship
Day 1 April 29th 2009

The new look at Old Trafford with all the building work going on. No scoreboard at the Stretford end.
Click on some images for larger versions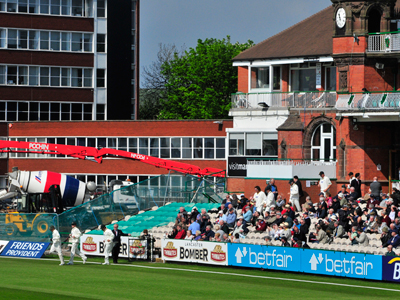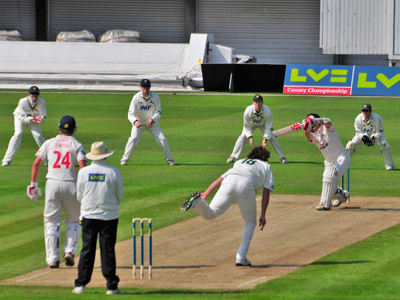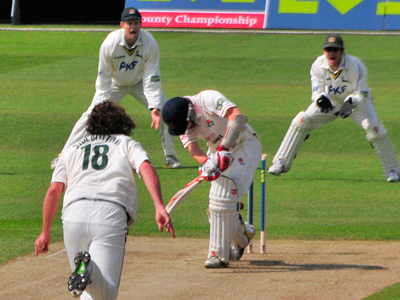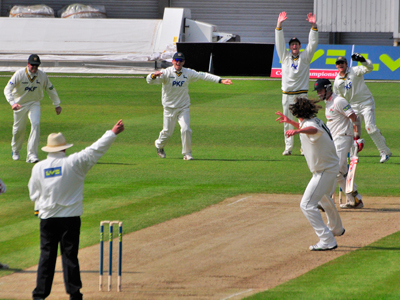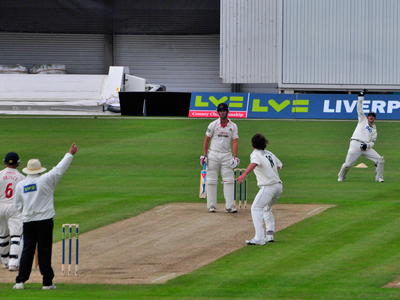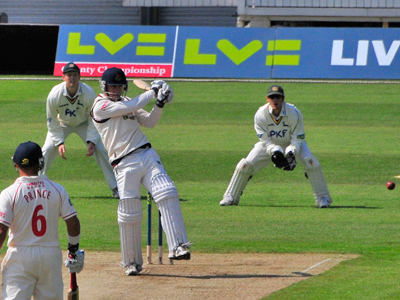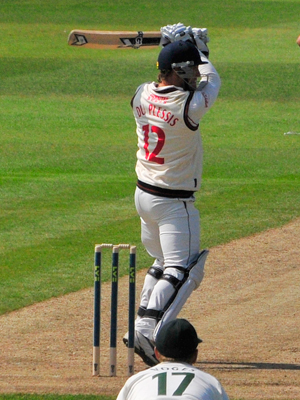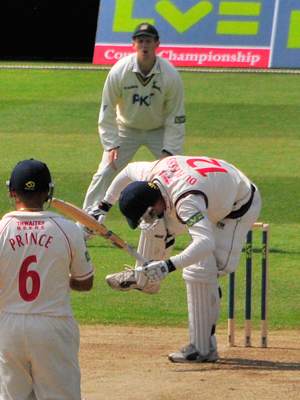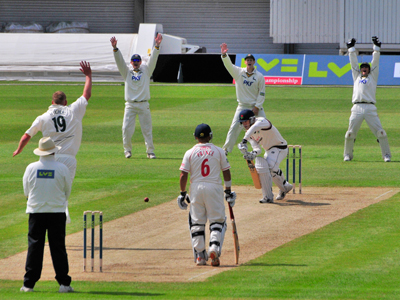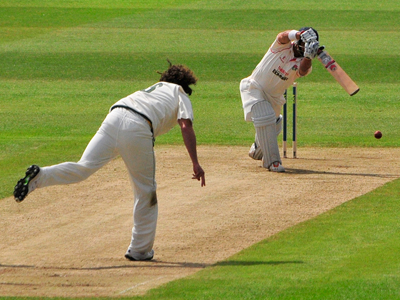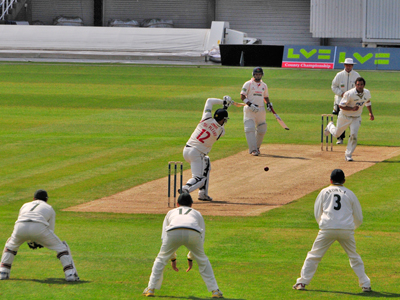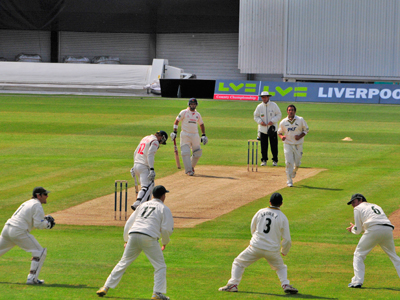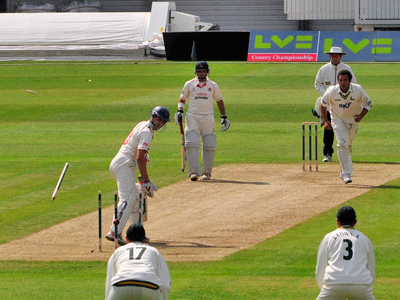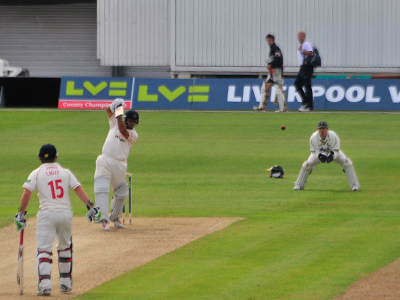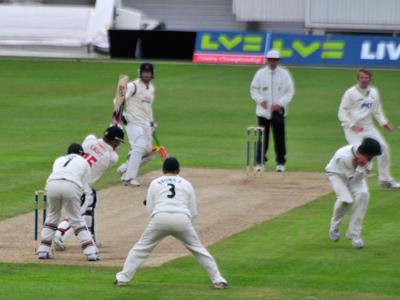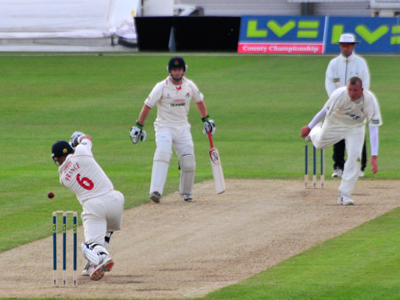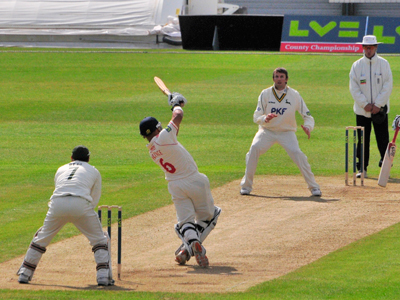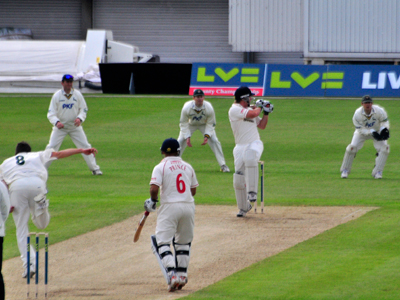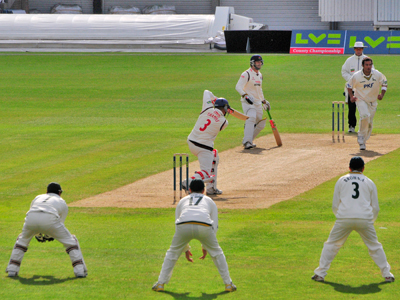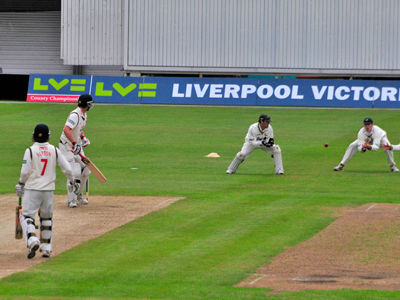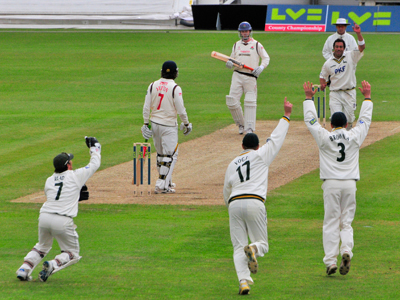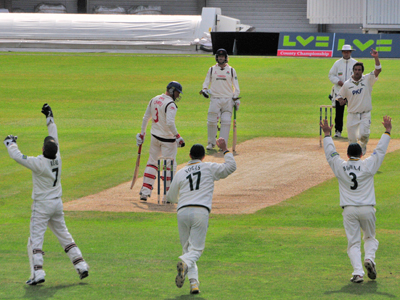 Lancs won the toss and decided to bat on a sunny morning.
Horton drives Sidebottom for 4
It was a slow start by Lancashire and they lost their first wicket on 6 when Horton was out leg before to Sidebottom. He had made all six runs
Worse was to follow when Smith who had been in 45 minutes for 4 was also out lbw to Sidebottom with the total on 22.
du Plessis pulls Adams for 4
du Plessis hits Franks for 4 off the back foot
du Plessis is hit by a ball from Fletcher
Fletcher fails in his lbw appeal and at lunch Lancs are 65 for 2
Prince drives Sidebottom for 4
Having put on 64 with Prince, du Plessis was next to go - caught at second slip by Brown off Adams.
3 for 86 du Plessis 24
Ten runs later and things got a lot worse when Chilton was clean bowled for 7 by Adams
Prince off drives Fletcher for 4
Prince drives Swann for 4
Just when he was looking like making a big score Prince edged Franks to slip. 160 for 5 Prince 74
At 172 Croft was caught at slip by Brown off Swann
Glen Chapple drives Adams for 4
Chapple was next to go caught behind by Read off Adams for 4 with the score at 180
One run later and Hogg edges Fletcher to Brown for 0
At the same score Sutton is caught behind off Adams and Lancashire were all out for 189 - a poor score