Lancashire v Hampshire - Day 1 July 22nd 2008
LV County Championship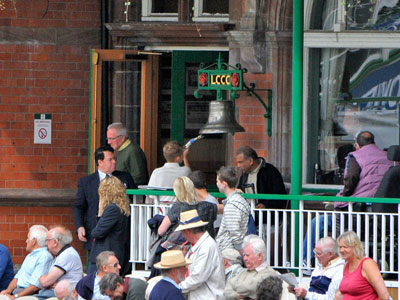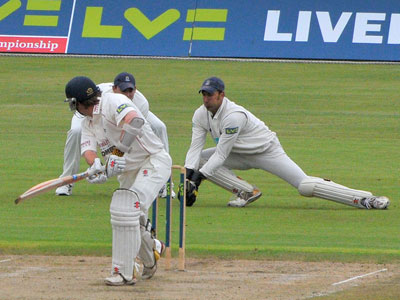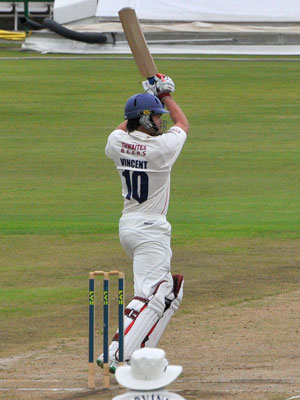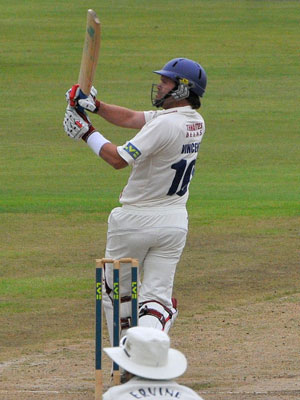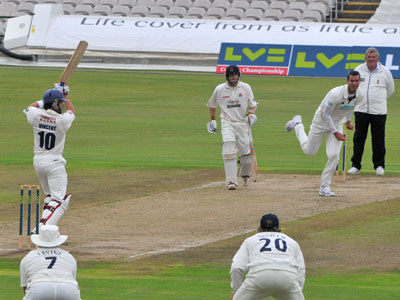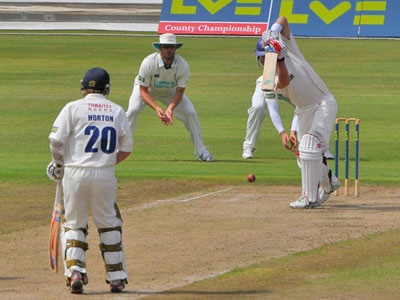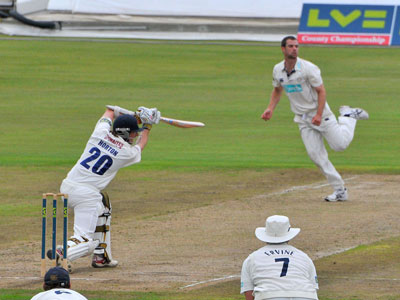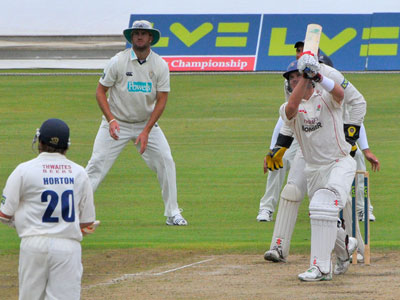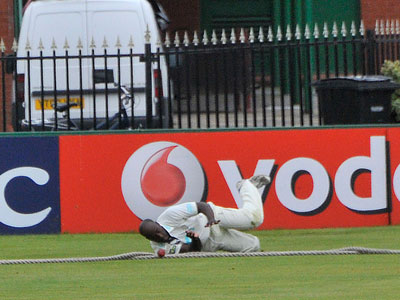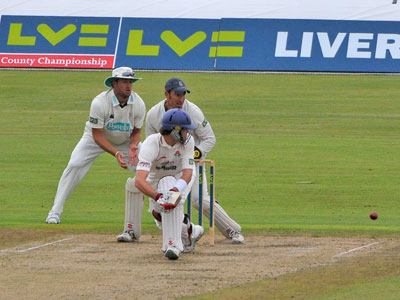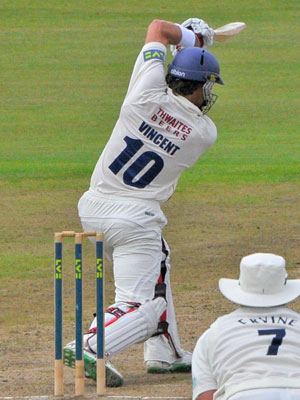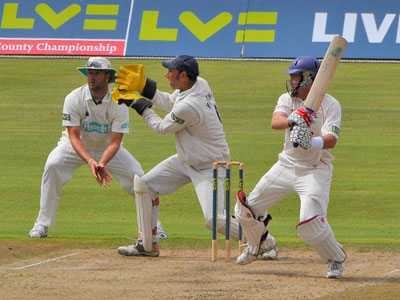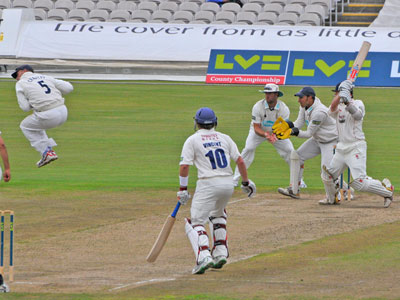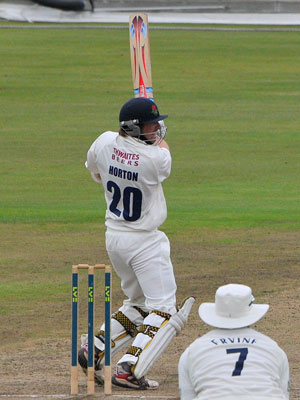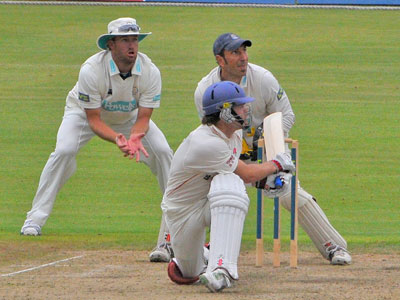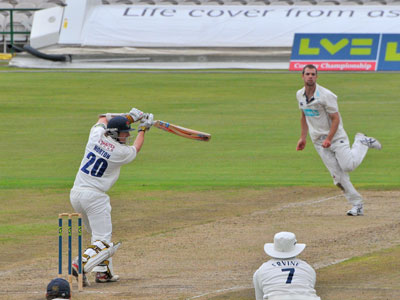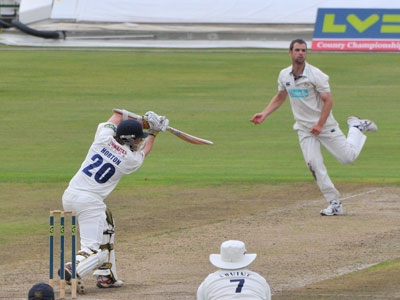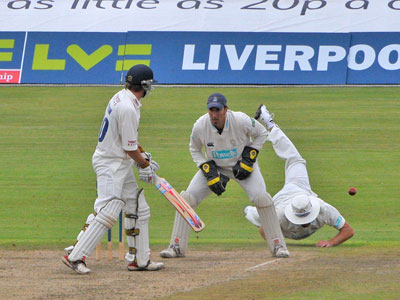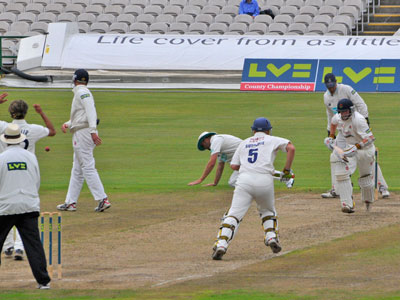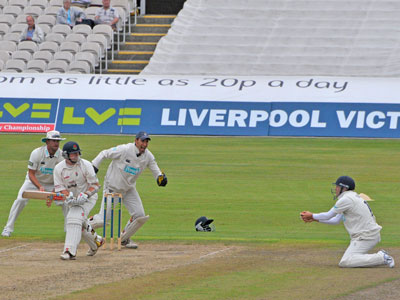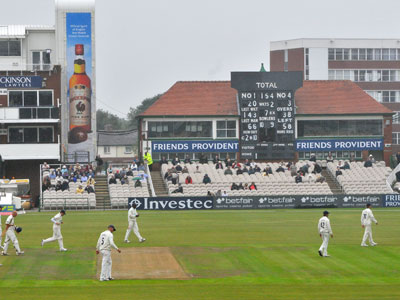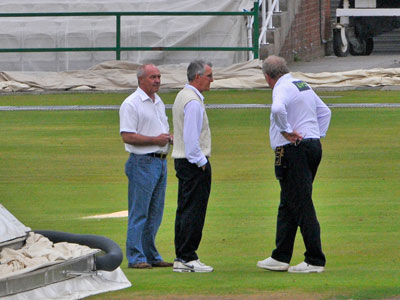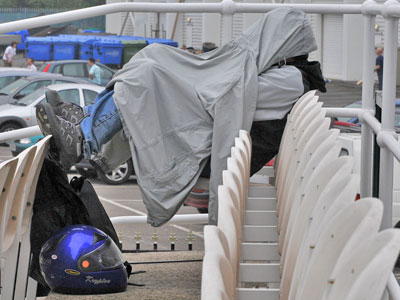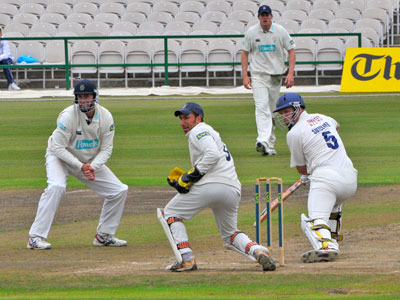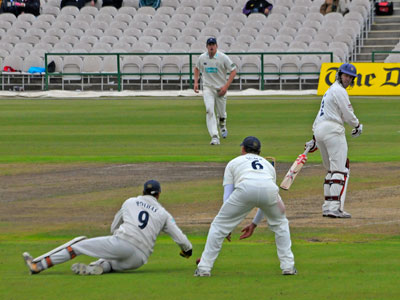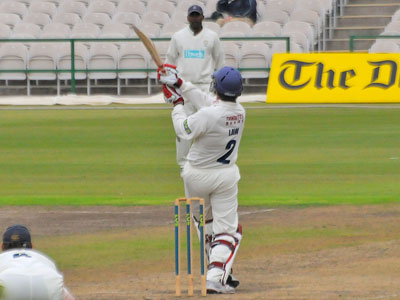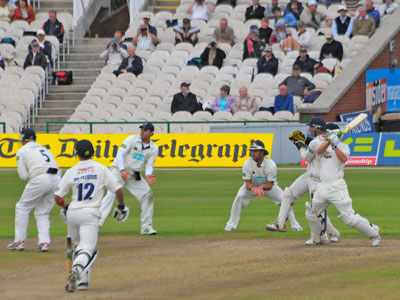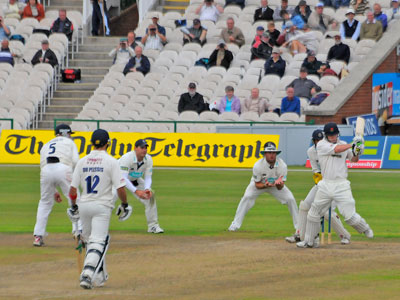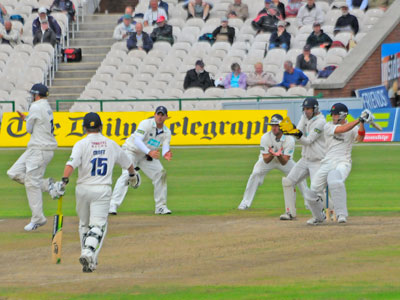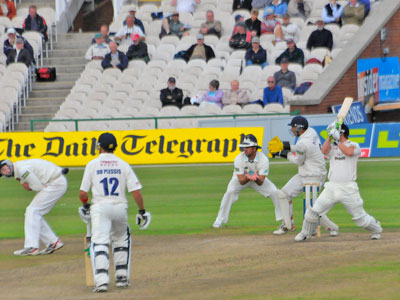 The mascot for the day ringing the five minute bell after Lancashire won the toss and decided to bat
An edge by Horton bounces just in front of the keeper
Vincent cuts Tremlett for 4
Vincent pulls Tremlett for 4
Vincent hits Tremlett off the back foot for 4
Vincent straight drives Mascarenhas for a boundary
Horton cover drives Tomlinson for 4
Vincent hits Mascarenhas for 6
Hampshire fail to stop a boundary
Horton cover drives Tomlinson for 4
Vincent sweeps Tahir for 4
Horton drives Balcombe for 4
Crawley takes evasive action as Horton hits Tahir for 4
With the score on 110 Vincent miscued a sweep and skied the ball to Lumb off Tahir with his score on 58
Two almost identical drives for 4 off Tomlinson by Horton,the first one to reach his fifty
Late cut by Horton off Tahir beats the field to run for 4
At 143 Lancs lost their second wicket. Horton was caught at short leg by Brown for 66.
The weather got worse and gentle spitting rain caused the players to leave the field shortly after the loss of the second wicket
The rain finally died and umpires Burgess and Steele got a bit of stick from spectators waiting for Lancashire to continue their innings. One spectator appears to have given up the ghost!
Shortly after the resumption Sutcliffe was caught at slip by Ervine of Tahir for 20 with the score on 158
Immediately after reaching his fifty Law mish it Balcombe and was caught by Brown for 51 with the score on 223
Du Plessis and Croft make Brown take evasive action as they take runs off Tahir.
Lancashire finished the day on 261 for 5 and the match ended in a draw
All images taken with Nikon D300 .Tech details with most larger images when you click on the smaller ones