Lancashire v Nottinghamshire LC County Championship
Day 1 June 6th 2008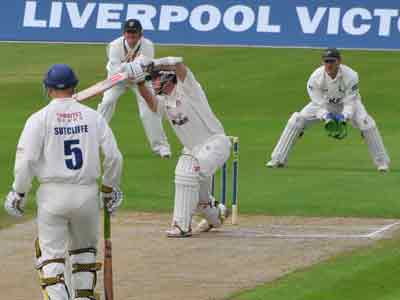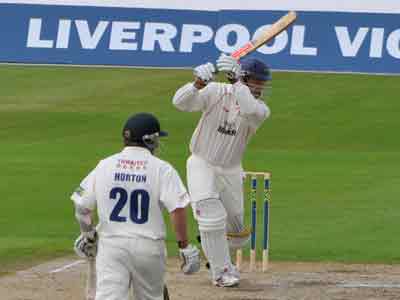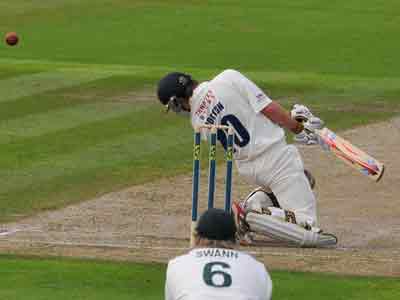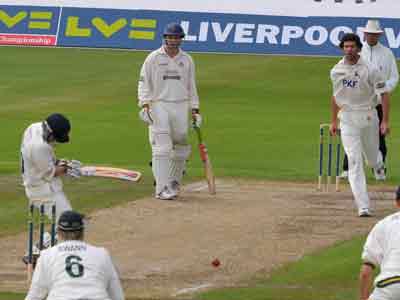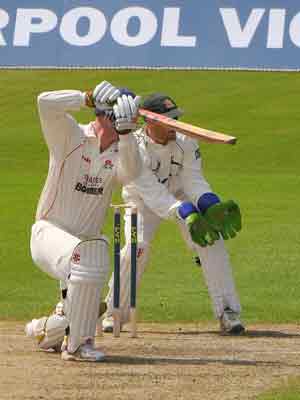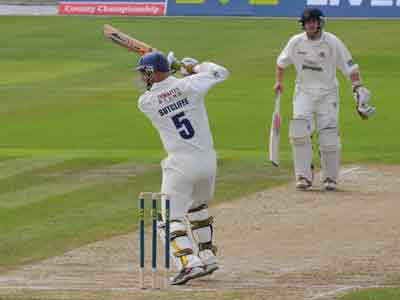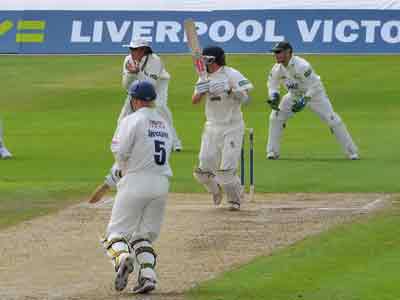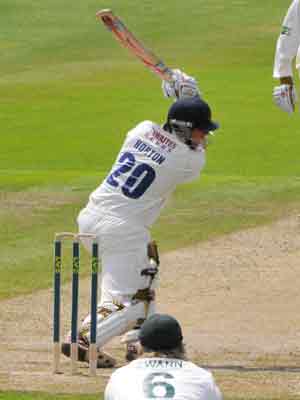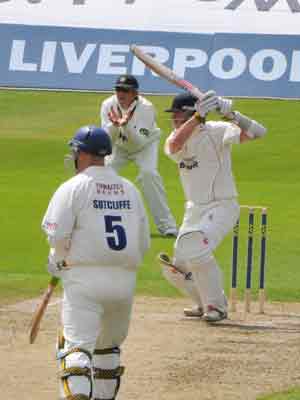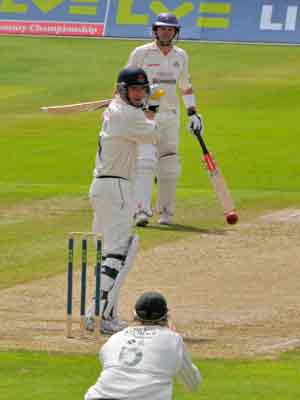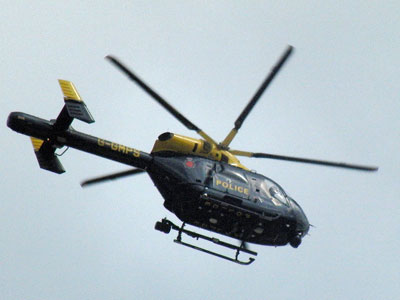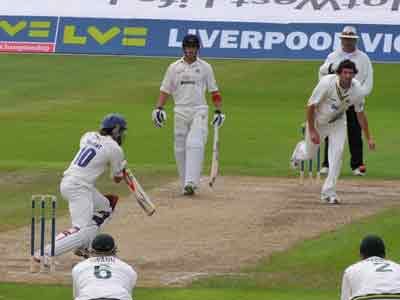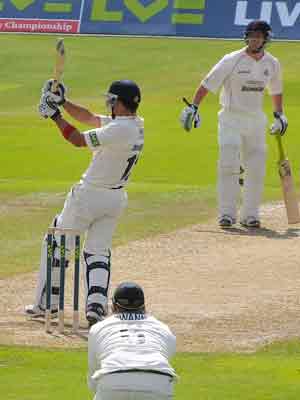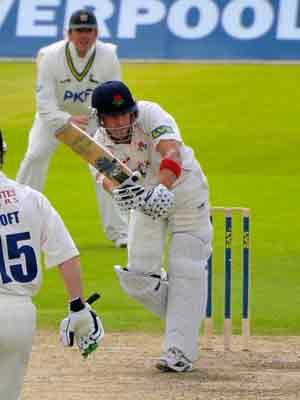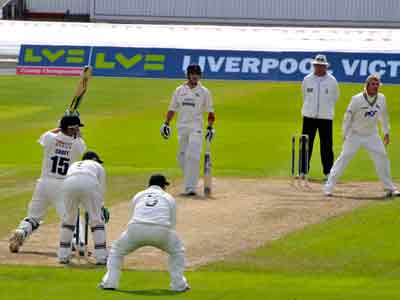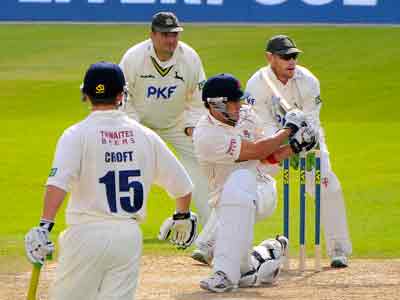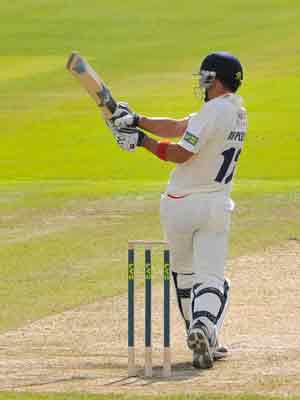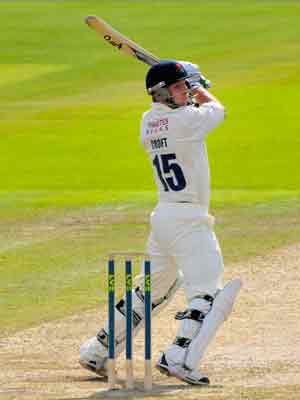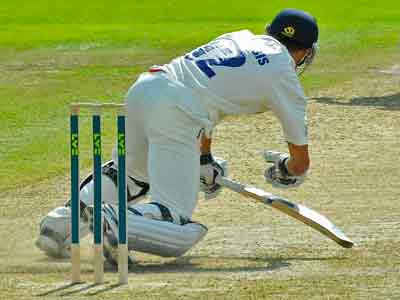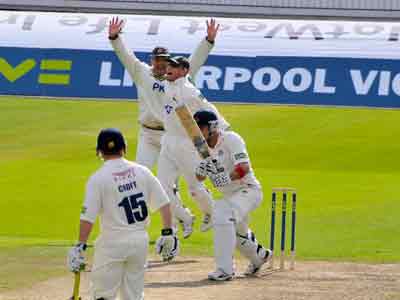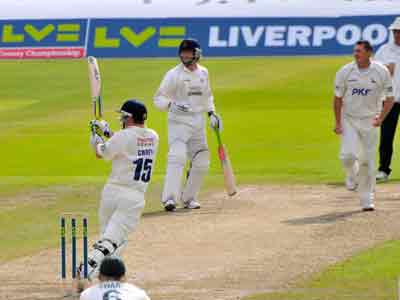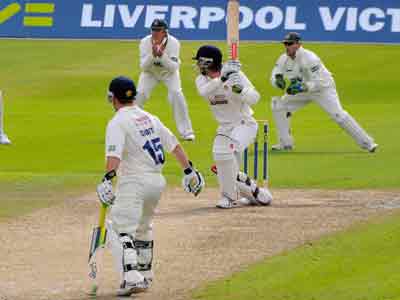 Lancashire won the toss and decided to bat. There are larger versions of some images (click on them)
Horton drives Shrek for 4
Sutcliffe drives Shrek for 4
Horton takes evasive action from a short ball from Shrek
Shrek hits Horton with a short ball that did not bounce so much
Sutcliffe drives Swann through the covers for 4
Horton cuts Franks for 4
Lancs 94 for 0 at lunch
Sutcliffe reaches his 50 with runs off Pattinson
Lancashire reach 100 with this single by Horton off Ealham.
Horton drives Pattinson to reach his fifty
It looked like being a simple single but a great throw hit the stumps to run out Sutcliffe for 50 - Lancs 109 for 1
Horton edges Ealham to Swann at slip.
He made 64. Lancs 122 for 2
At the same score Loye edged Shrek to Swann when he had made 3. 122 for 3.....
Vincent was making his debut but he didn't last long - out for 5 so Lancashire were 4 down for 131 and was the reason for the Lancashire collapse the police helicopter which went back and forward behind the City end for the period the wickets were falling !!!
Du Plessis hooks Shrek for 4
Du Plessis drives Shrek to leg for 4
Croft hits Swann off the back foot for 4
Du Plessis hits Franks to leg
Croft lofts a ball from Franks over the slips for 4
Du Plessis slips while making a shot
With the score at 215 Lancashire lost their fifth wicket when du Plessis was caught behind off Swann for 55
Croft hits Pattinson to leg for 4
Sutton drives a boundary off Shrek
Lancashire finished the day on 260 for 5 with Croft 60 not out and Sutton 15 not out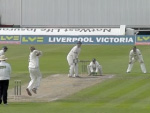 slo-mo of Swann bowling to Sutcliffe