A short ball from Anderson hits Flynn on the head as he attempts a pull shot
Anderson checks on his victim who appears to have been hit on the mouth via the grill
Flynn retires hurt with his score on 4
Taylor hits Anderson for 6.......
..... causing the members to scramble for safety!
Taylor cracks a 4 off Anderson
Broad whistles one past Oram's chin
Taylor drives Broad for 4
Bill Cooper the trumpet serenades the crowd and keeps them under control!
The Barmy Army warm up the crowd
Oh dear - out come the light meter and play was halted for the day with New Zealand 202 for 4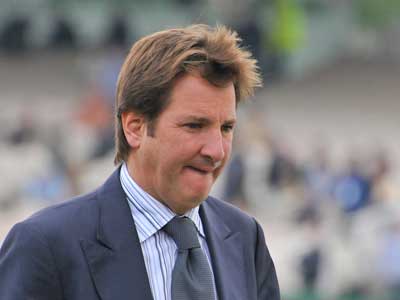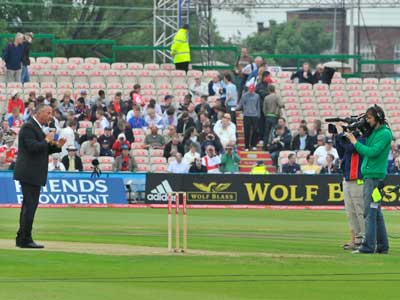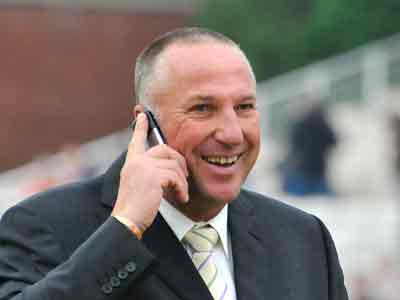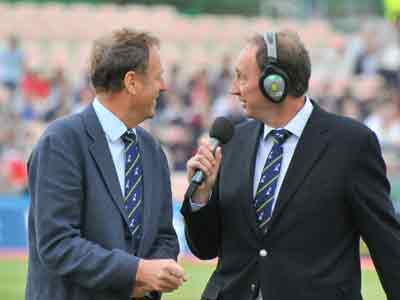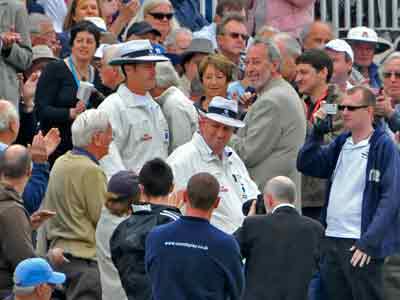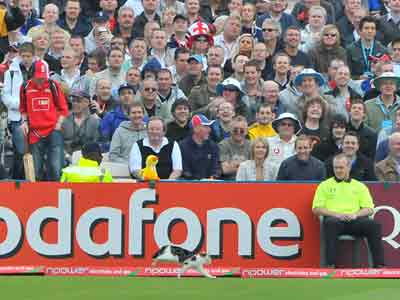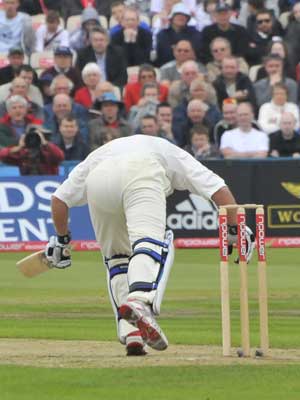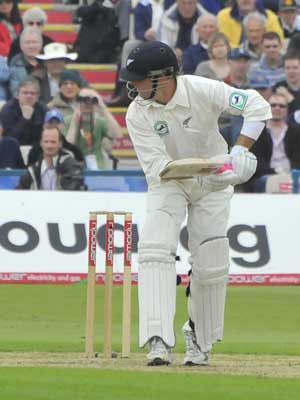 Redmond edges Anderson for 4
How takes evasive action from a short ball from Sidebottom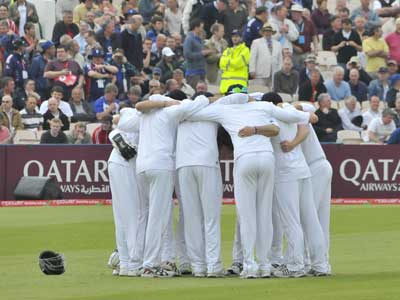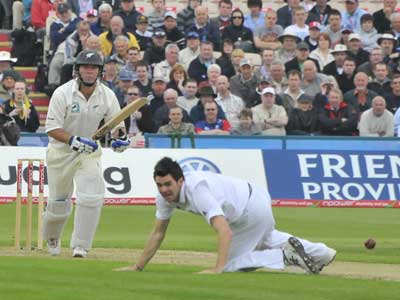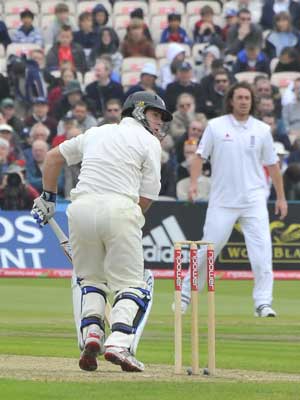 How drives Anderson for 4
Redmond takes evasive action

How snicks a 4 off Broad to bring up the 50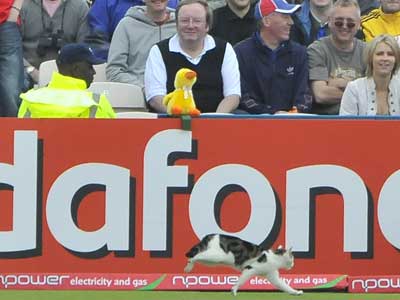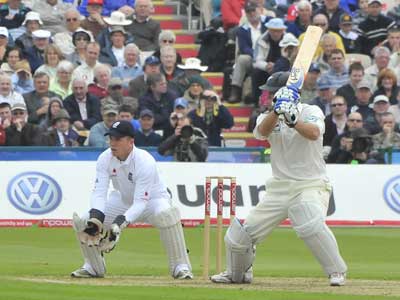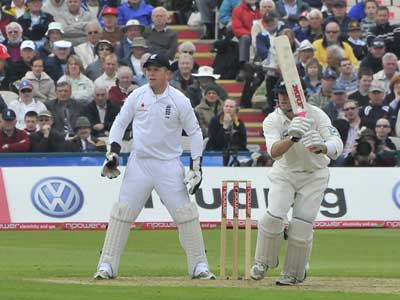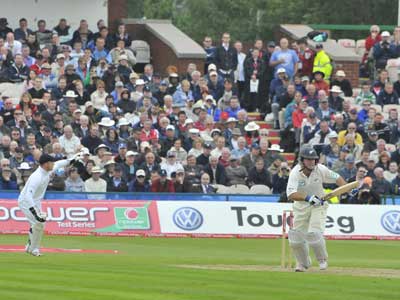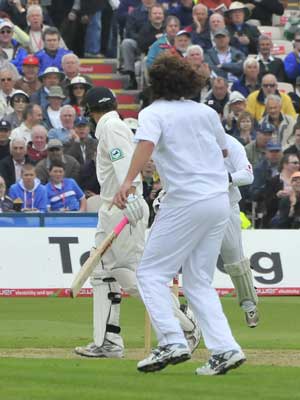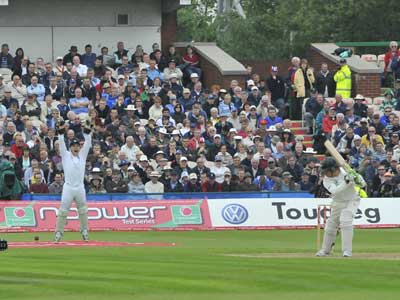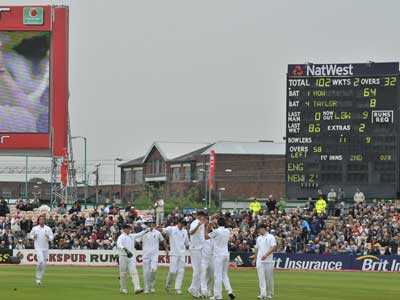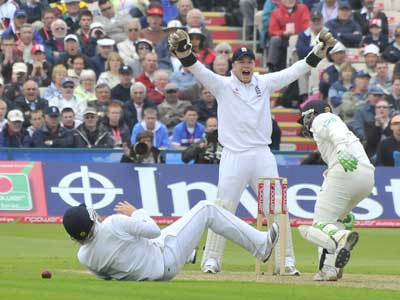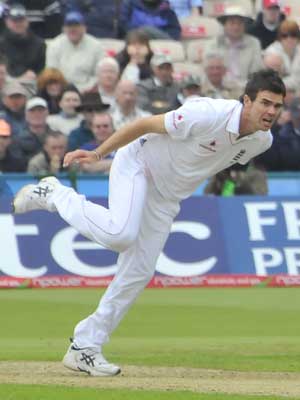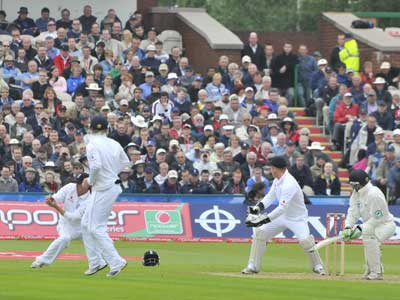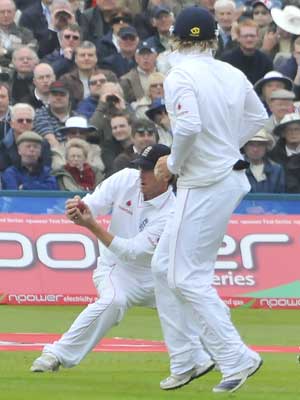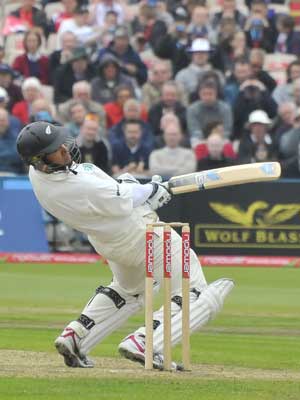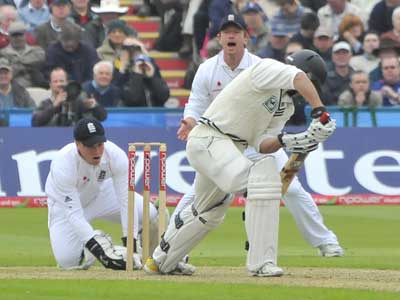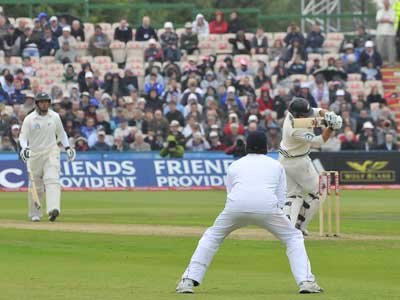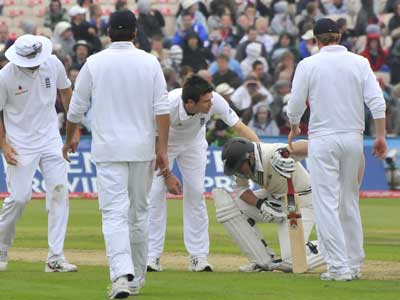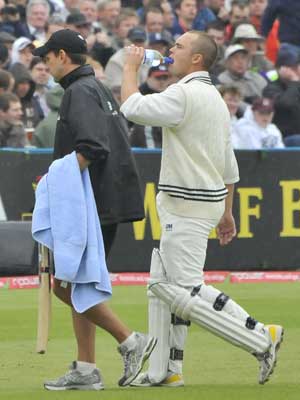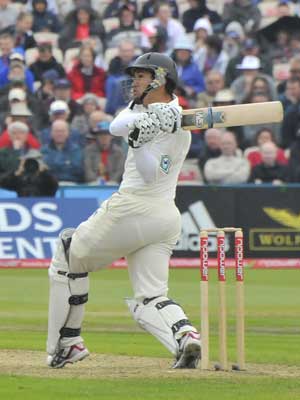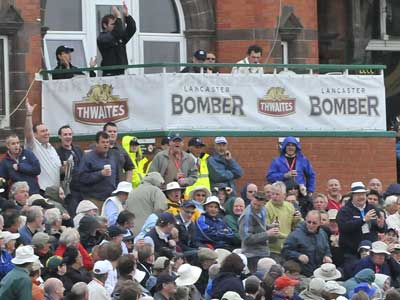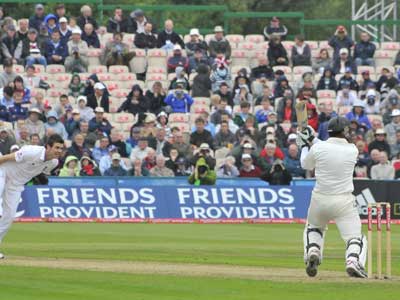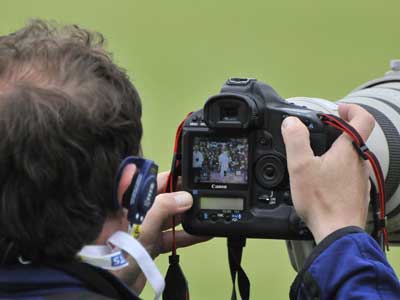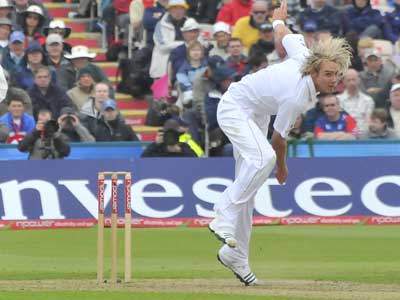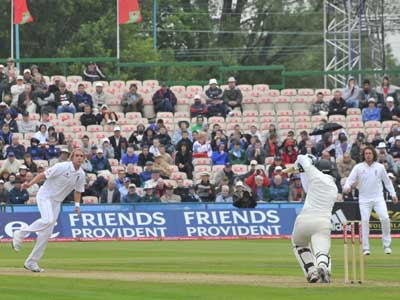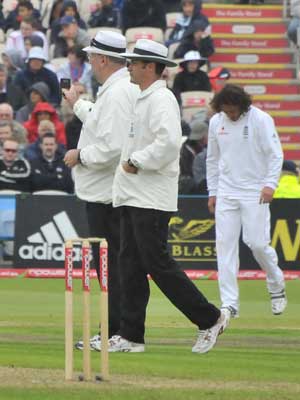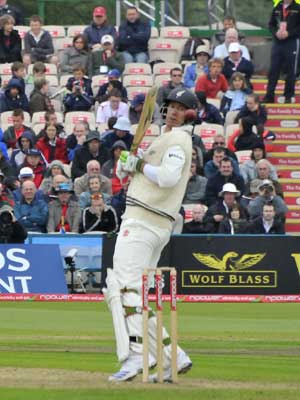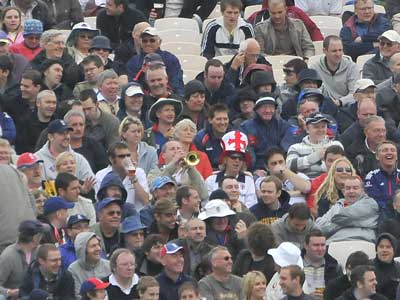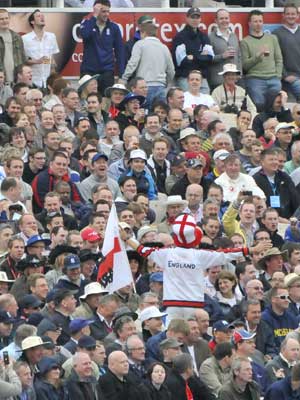 England v New Zealand 2nd Test
Day 1- May 23rd 2008
Ian Botham is busy describing the wicket to TV watchers
Ian Botham is getting a bit of good news or is it a extremely bad joke!
Jonathan Agnew interviewing on the move
Mark Nicholas deep in thought
Losing the toss and having to field first the England side go into a huddle without the helmet
His first test back after the ball tampering controversy the reinstated Darrell Hair gets support from the members
How cuts Monty Panesar for 3
Redmond drives Panesar for 4
Redmond is first man out - bowled by Sidebottom for 28 with the score on 80
Champagne moment of the day was the dash round the ground by the tabby cat
and to think there was an announcement about spectators coming onto the playing area!
He was the fastest cat in the west!
The efforts of bowler Broad and batsman How show in their expressions
How reaches his 50 off 75 balls
Six runs later Marshall was Sidebottom's second victim leg before for 0
At 102 New Zealand lost their 3rd wicket. Anderson having How caught behind by Ambrose for 64
Anderson put in lots of effort but was quite expensive though many of the runs were edges
A narrow escape for New Zealand -
McCullum survives an lbw appeal by Panesar
With the score on 123 McCullum edged Monty Panesar off the keepers gloves......
........... to the safe hands of Collingwood at slip. McCullum had made 11
No not ball tampering this time .. just changing a damaged ball !
Flynn nearly gets out to Monty Panesar