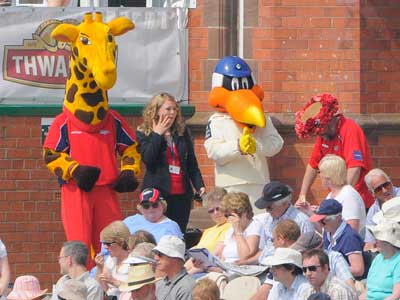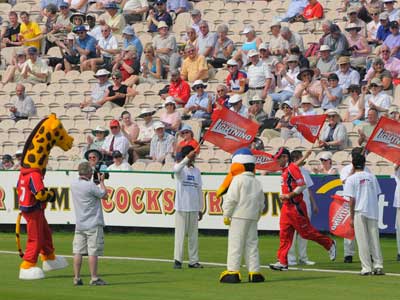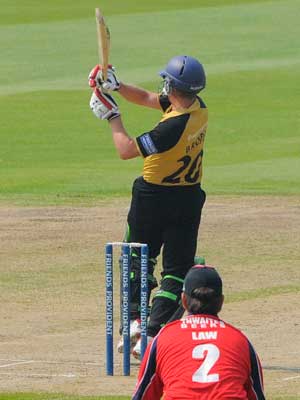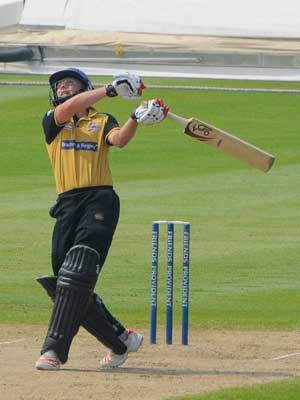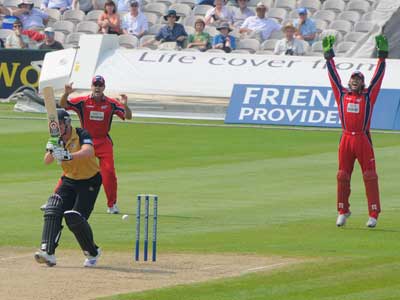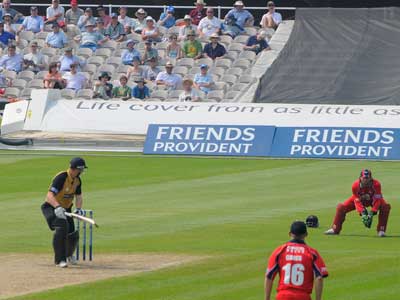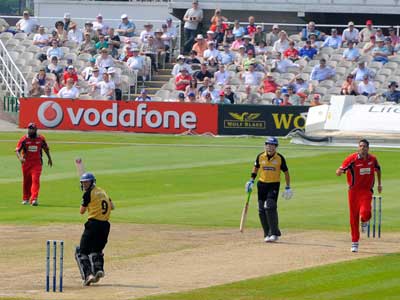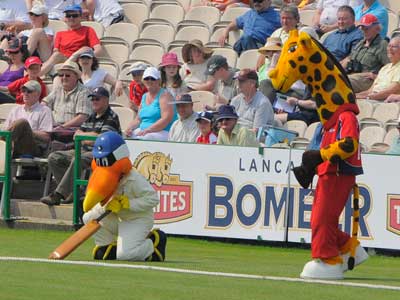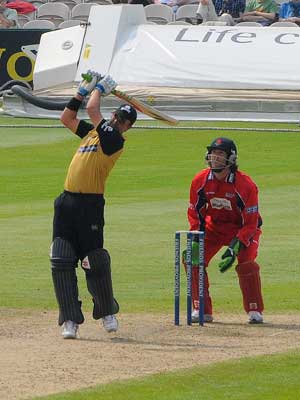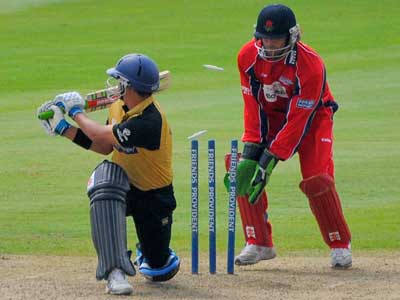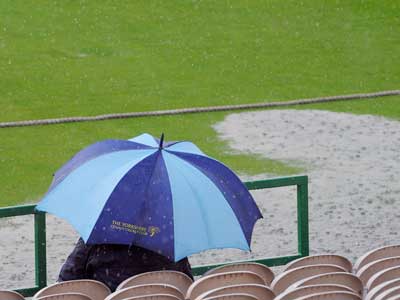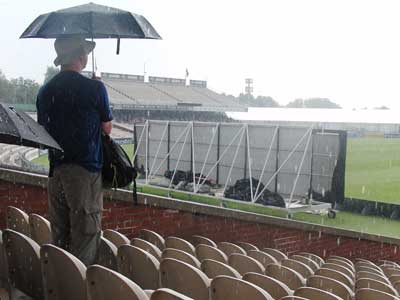 Lancashire v Yorkshire May 11th 2008
Friends Provident Trophy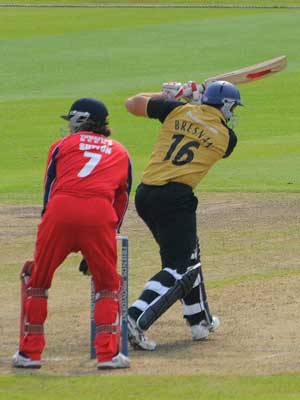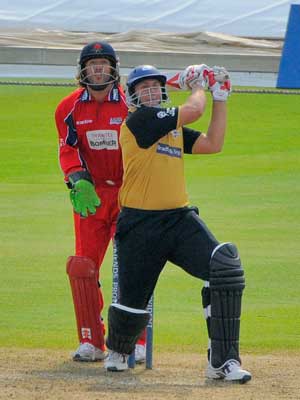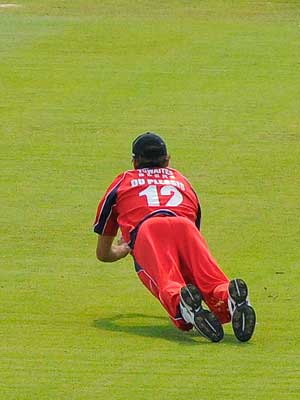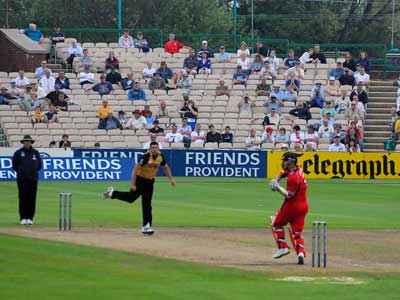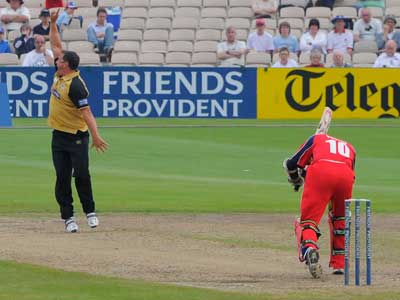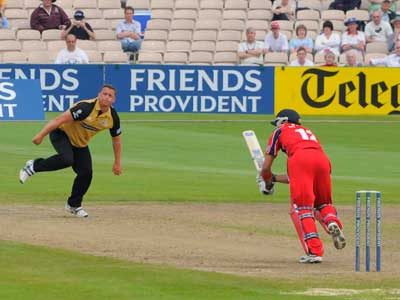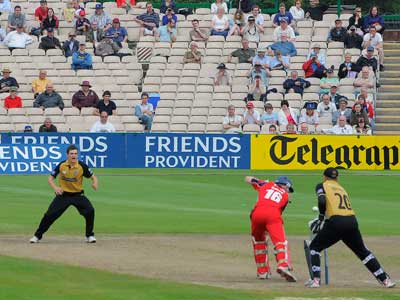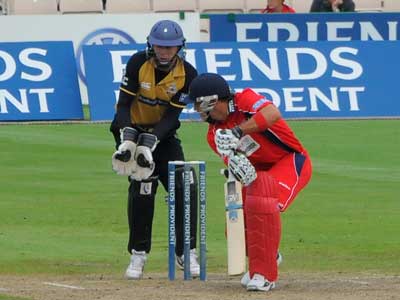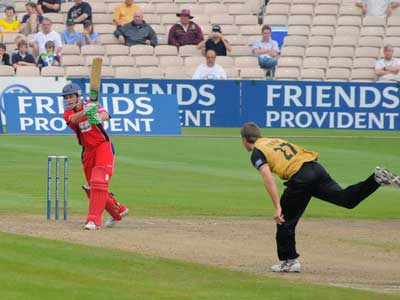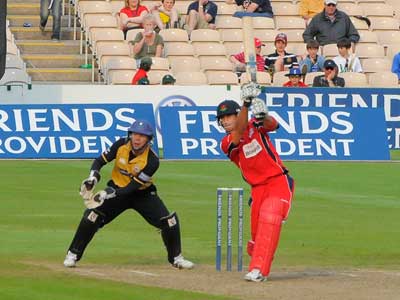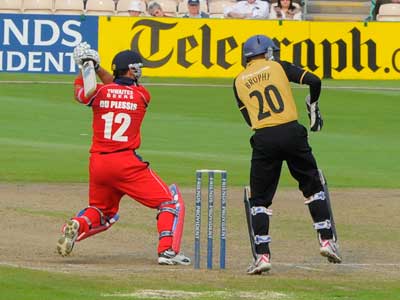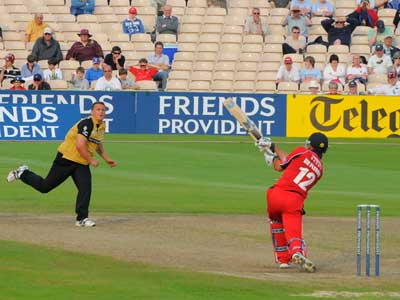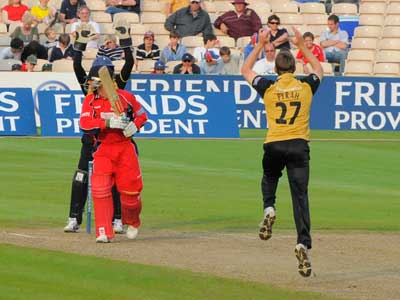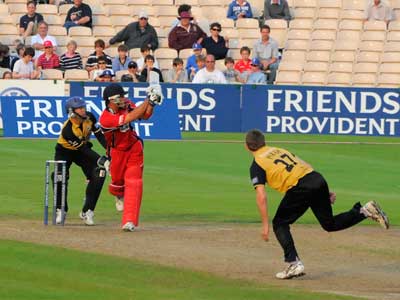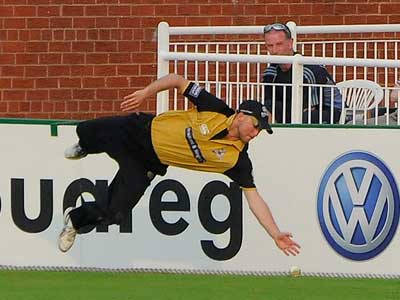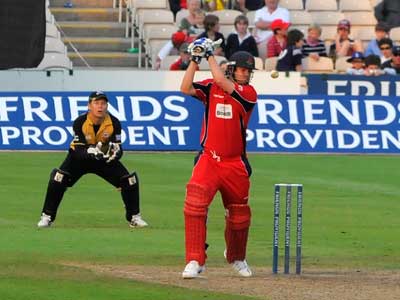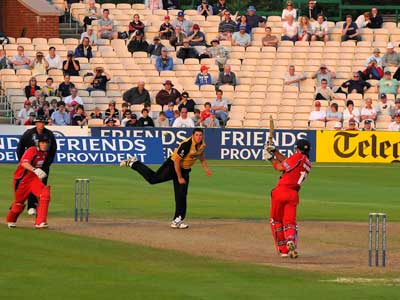 Lancashire won the toss and put Yorkshire in to bat
A strange figure appeared near Lanky in the pavilion - no not the young lady!
click on horizontal images for larger version
Brophy pulls Chapple for 4
With the score on 20 Brophy mis-hit Hogg and skied the ball which was caught by Sutton. He made 18
McGrath was next to go lbw Hogg for 2. Yorkshire 39 for 2
Hogg then got Gale caught behind by Sutton for 20 with the score on 44.
At 58 Yorkshire lost their 4th wicket - Lyth caught behind by Sutton for 2 off Mahmood
While Lanky was overjoyed 'the Beak ' ( Max to his friends) was forced to his knees
Rudolph hits Marshall for 6
The bearded one meets the Beak!
Rudolph goes for another big hit off Marshall
But soon after Marshall gets his revenge bowling Rudolph for 65 with the score on 139
Then the rain arrived suddenly to catch many people out and we lost about an hour or so of play. The game restarted at 45 overs per side
Getting ready - kids! Don't do this to your granddad!
Bresnan edges Croft for 4
At 165 launched into a ball from Marshall but was caught by a diving catch by du Plessis.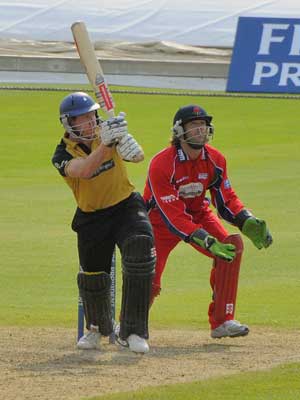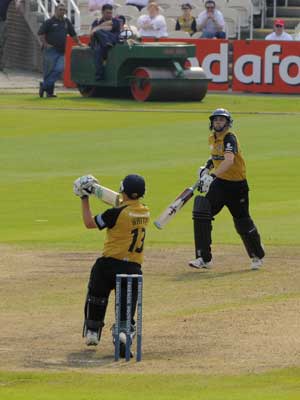 7th Yorkshire wicket to go was that of Pyrah caught by Cross at deep mid wicket off Croft for 10 with the score at 176
White pulls Mahmood for 4 to bring up the 200. Yorkshire finished on 204 off their 45 overs
At 33 Lancashire lost their first wicket - Loye caught by Lyth off Bresnan for 15
Just one run later Law was caught behind by Brophy for 0 off Bresnan
Yousuf was lbw for 2 off Gough with the score on 40 for 3
Gough gets all puffed up as du Plessis drives him for 2
du Plessis edges to third man
Cross is bowled by Wainwright for 41 with the score on 76 for 5
du Plessis hits Gough for 4
du Plessis drives McGrath for 4 to bring up the 100
du Plessis cuts Wainwright
Lancs lose their 6th wicket when Sutton is lbw to Pyrah for 17
du Plessis hits Pyrah to leg but the boundary is saved by a goalkeeping dive by the Yorkshire fielder
Hogg is about to be caught behind off Gough for 31 with the score on 195
With an over to spare Chapple and du Plessis knocked off the runs to win - du Plessis ending on 77 not out and Chapple 13 not out in 5 balls