Lancashire v Durham Day 1 May 7th 2008
LV County Championship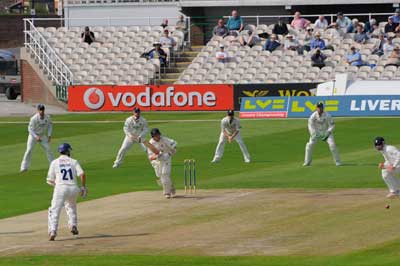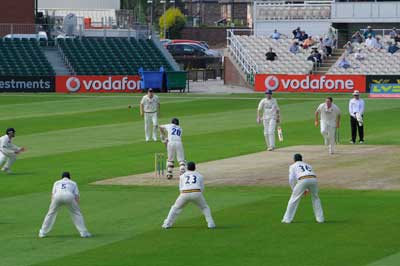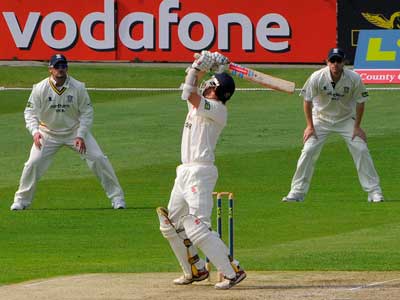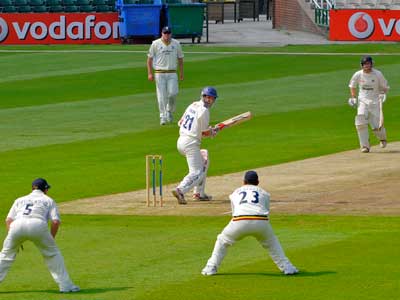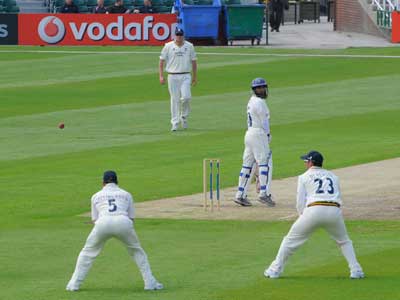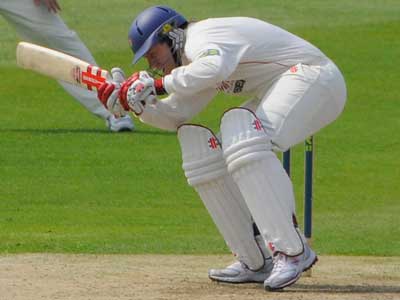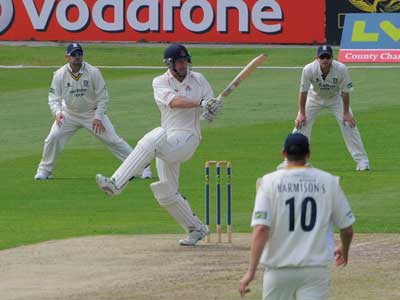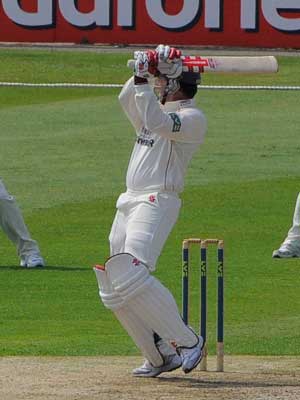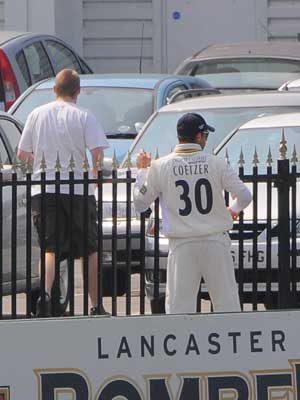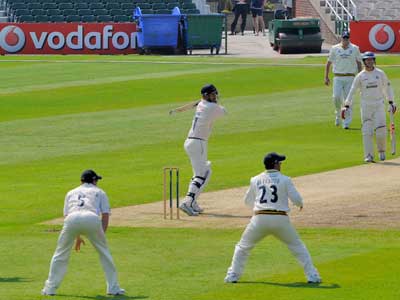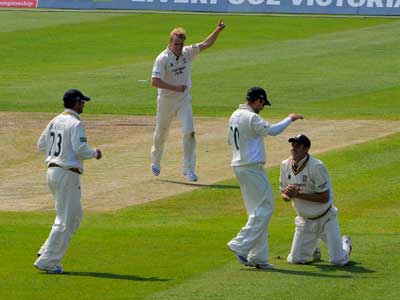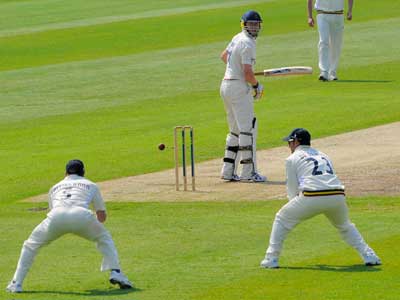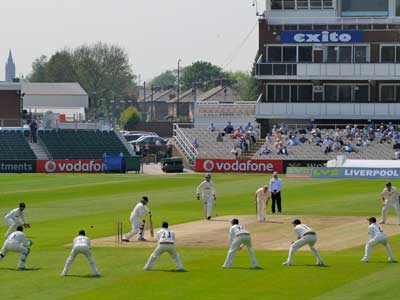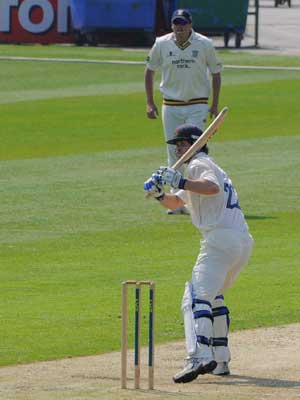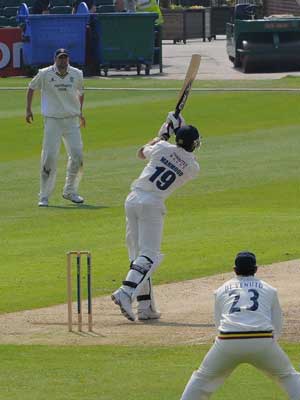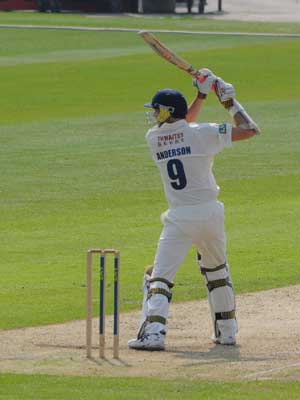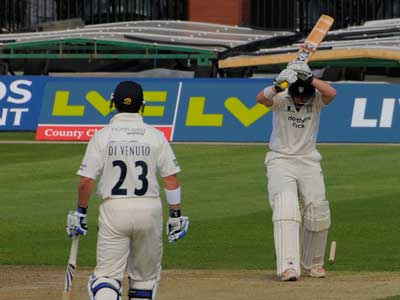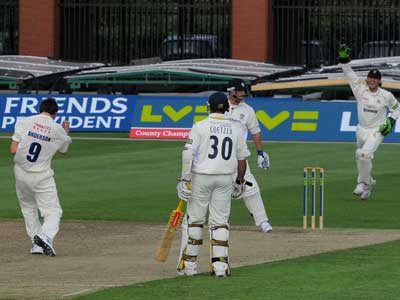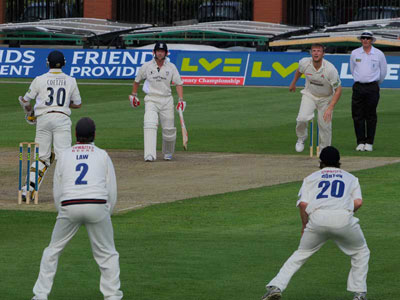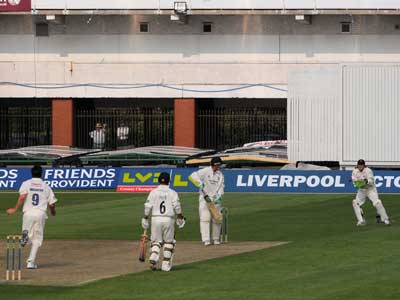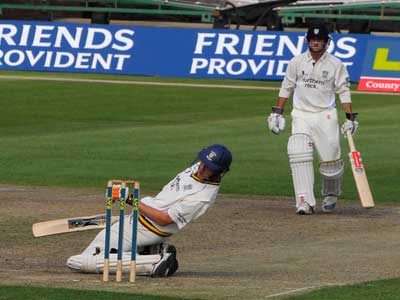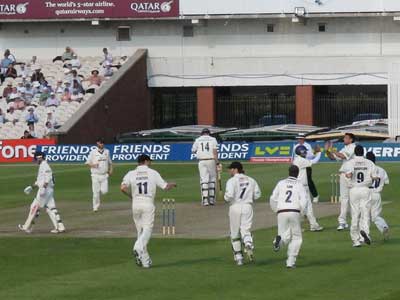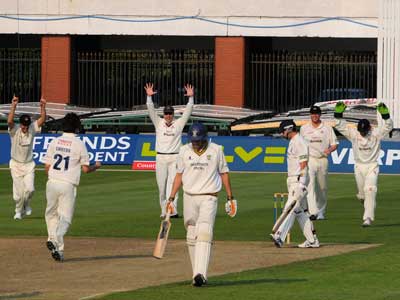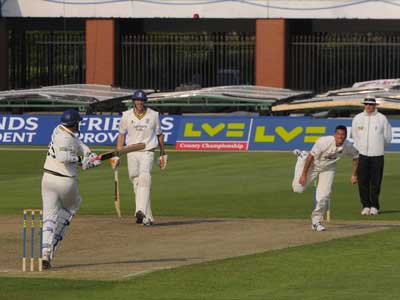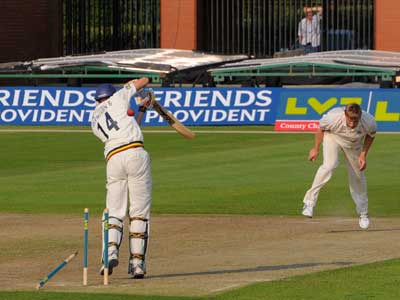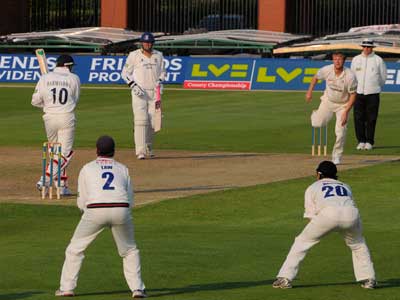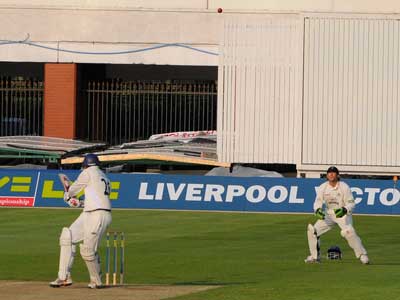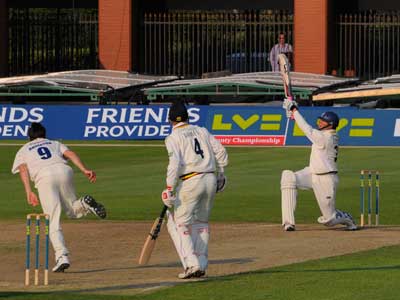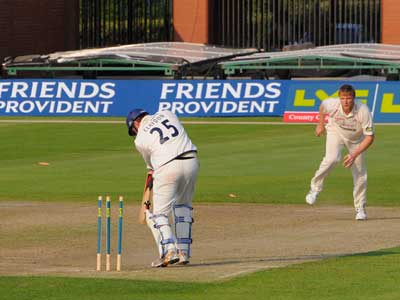 Horton drives Harmison for an all run four
Lancashire won the toss and decided to bat
Horton gives a half chance to leg off Claydon
Horton tries to swat a short ball from Harmison to the boundary
At 33 Lancs lost their first wicket - Chilton caught by Di Venuto (23) at second slip for 7
With the score still on 33 Horton is about to be caught by Collingwood off Harmison. Horton made 25 with 5 4's
Yousuf was next to go - at 52 caught behind by Mustard for 3 off a rising ball from Davies
Stuart Law has to take evasive action
Law cuts a 4 off Harmison....... and Coetzer has to ask a spectator - 'Please can we have our ball back!'
Loye cuts Davies and is caught by B Harmison for 39 with the score at 93.
Flintoff didn't last long - caught at first slip by Collingwwod off Davies for a duck
With the score still at 93 the 6th wicket fell - Sutton caught behind for 0
Hogg is next to go for yet another duck with the score still on 93- caught at slip off Davies.
Law is Davies' next victim - caught by B. Harmison for 18. 100 for 8.
Mahmood was caught behind for 31 off Collingwood with the score on 137
Last man out was Jimmy Anderson caught by Park off Collingwood for 0. Lancs final score was 143
Anderson was soon among the wickets - bowling Stoneman for 2 with the score at 5
Next to go was Di Venuto for 8 - lbw Anderson with the score on 18
Flintoff got the third wicket also at 18 - Coetzer was the victim caught by Loye for 8
Collingwood was caught by Chilton in the covers off Anderson for 3 with the score on 28
On 42 Durham lost their fifth wicket. Mustard was caught behind by Sutton for 8
Taking evasive action from a short one from Mahmood
Celebrating Mahmood got the sixth wicket getting Park leg before for 19 with the score at 60
At 61 Wiseman was out for 1 lbw Hogg
Claydon almost gives a catch off Mahmood
Flintoff bowls B.Harmison for 15. Durham 85 for 8
Steve Harmison is lbw to Flintoff for 0. 101 for 9
Claydon hits Anderson over the keeper for 4
Claydon hits Anderson high in the air but nobody can reach the ball in time
Flintoff ends the Durham innings at 114 by bowling the days highest scorer Claydon for 40
I cannot remember when I last saw twenty wickets fall in a four day match on the first day