Lancashire Lightning v Scottish Saltires
May 5th 2008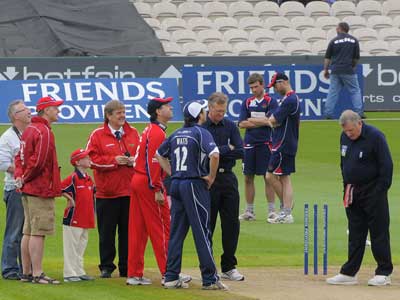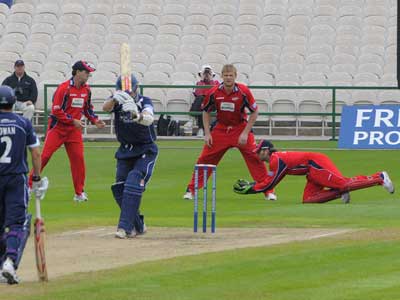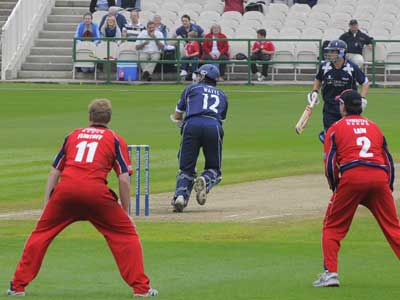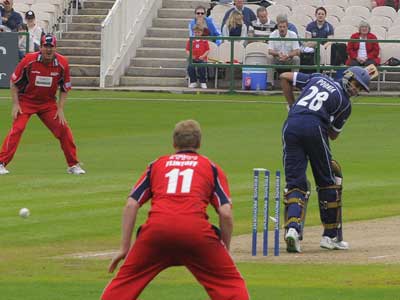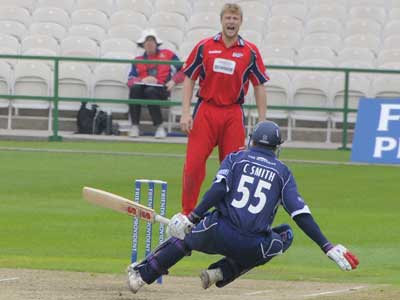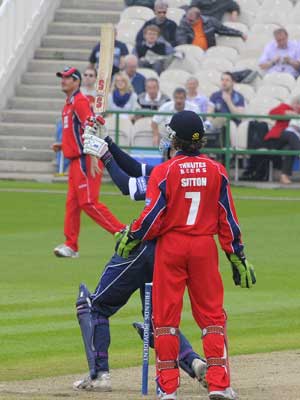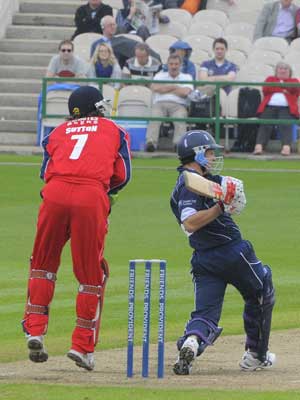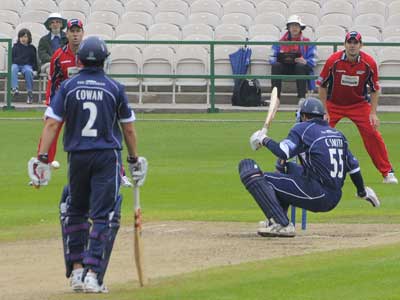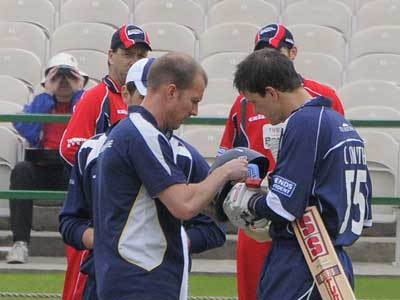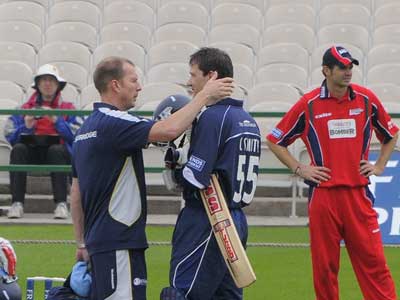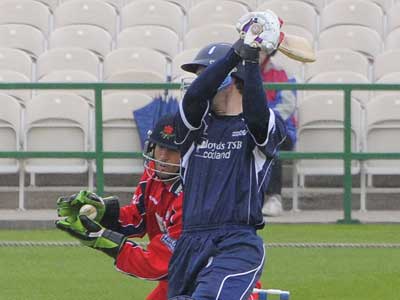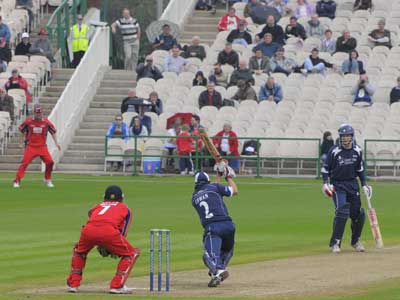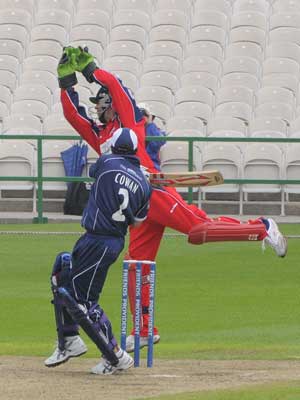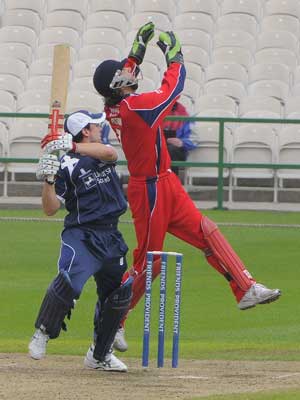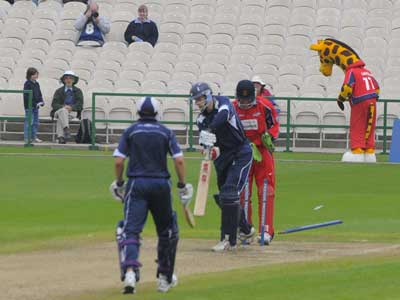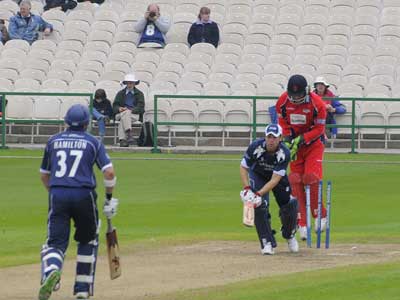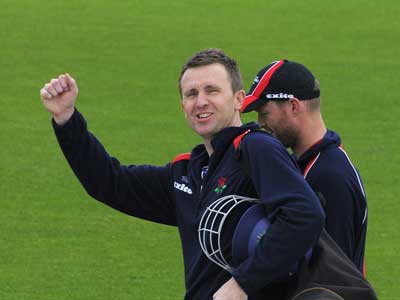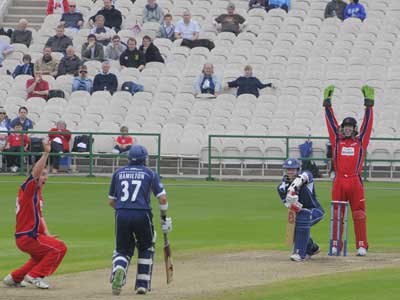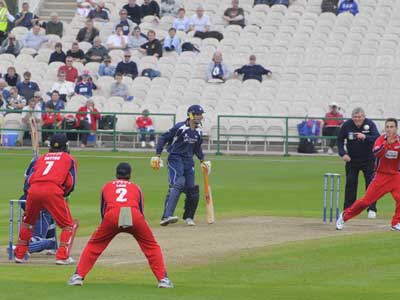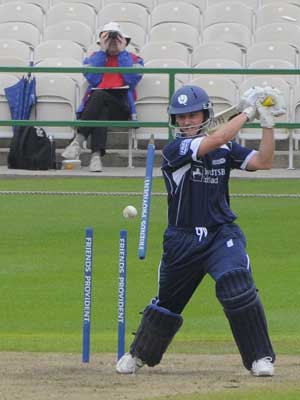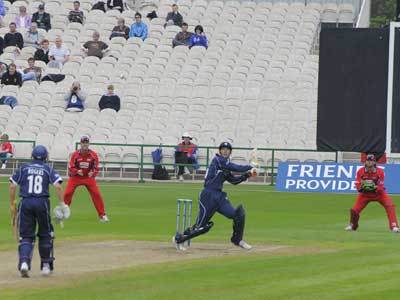 Rogers is bowled by Flintoff for 9 - 133 for 8 - the innings ended on 155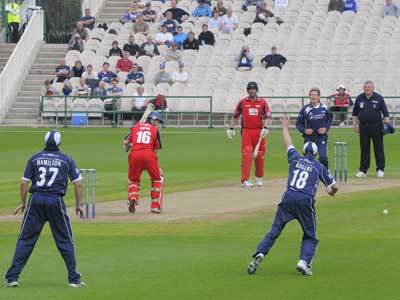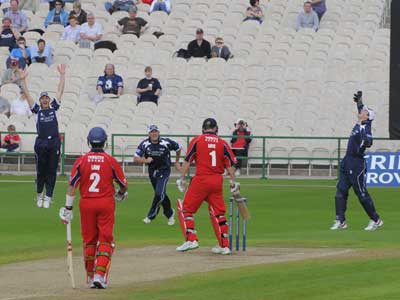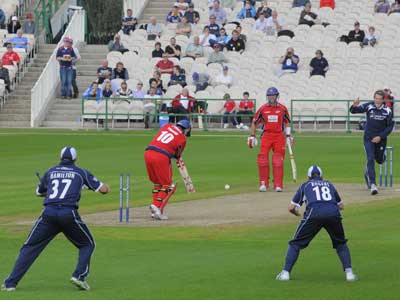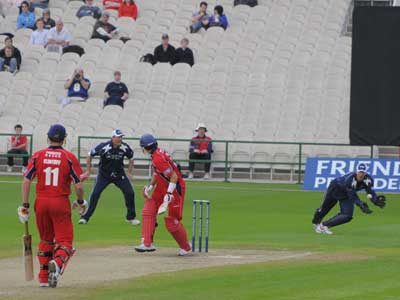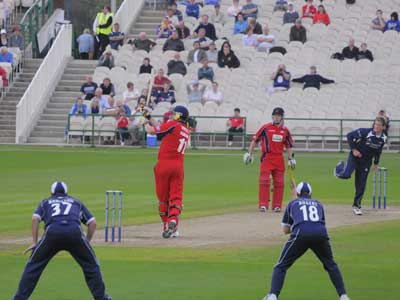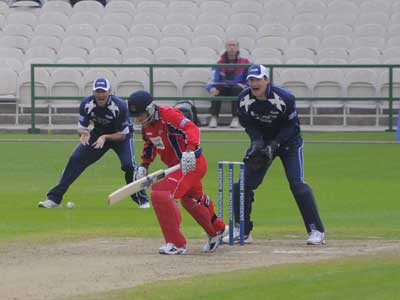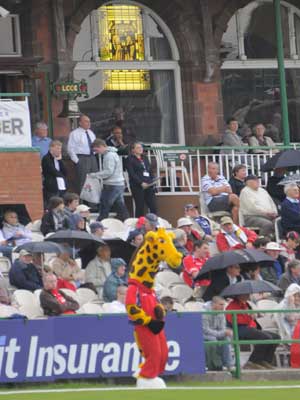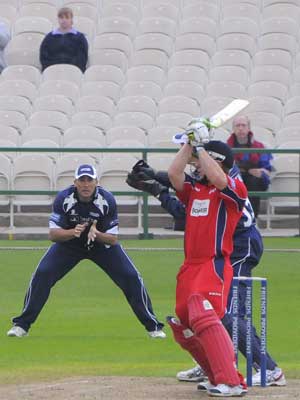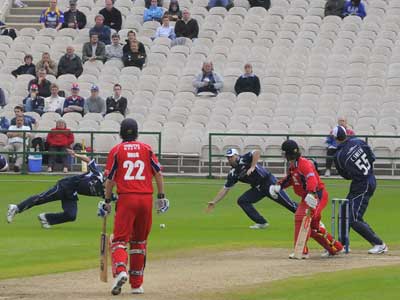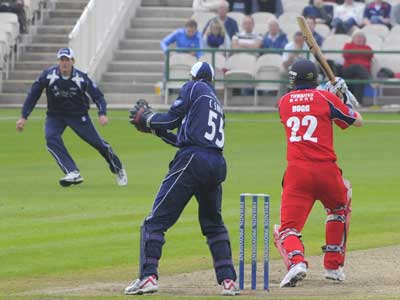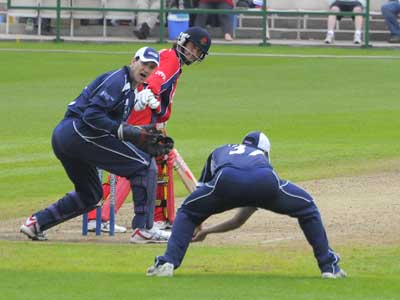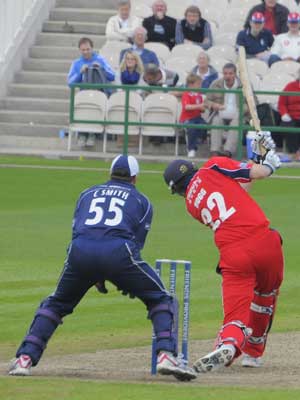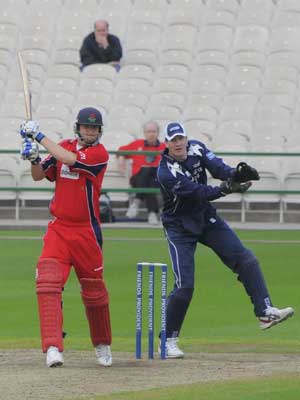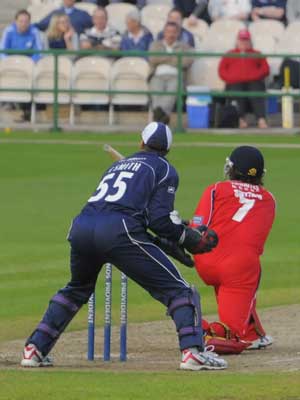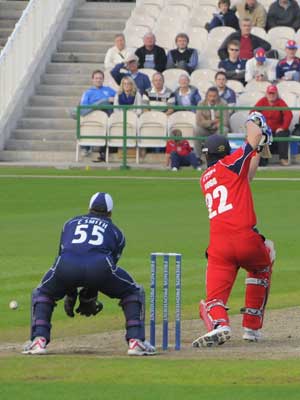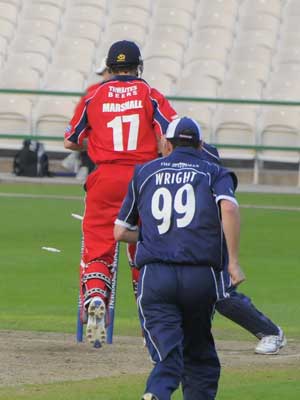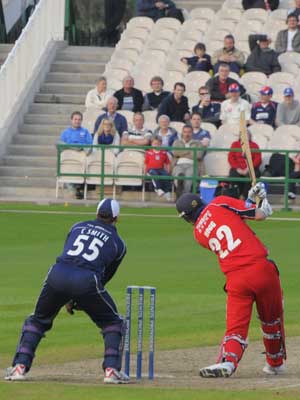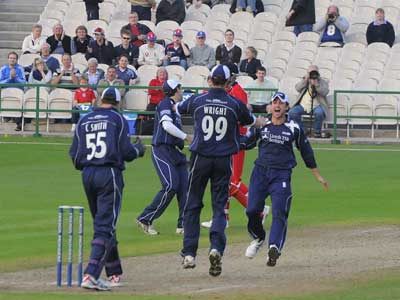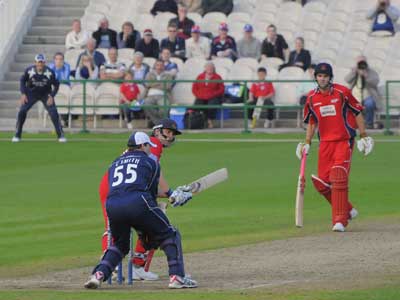 Lancashire won the toss and put the visitors in to bat
The ball was soon moving around giving Sutton plenty to do
Watts mistimes Hogg and is caught by Marshall for 3. Scotland 22 for 1
With the score still at 22 Scotland lost their second wicket when Poonia was bowled by Hogg -just
Smith slips trying to dodge an Anderson special!
Smith hits a six off Hogg
Smith is hit by a short ball from Flintoff
The trainer first checks to see if Smith's head is still on straight and then the helmet
Smith misses and Sutton takes
Sutton in leaping mode against the short ball
Smith is clean bowled by Croft for 35. Scotland 89 for 3
One run later Cowan is also bowld by Croft for 41
Corky on his way back from a fitness session celebrates the success of Stoke City this season
McCallum is lbw Croft for 3 Scotland 96 for 5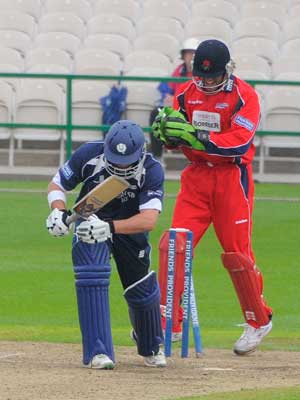 Hamilton is bowled by Croft for 8 - 103 for 6
du Plessis takes a terrific return catch to dismiss
Blain for 6. 113 for 7
Wright tries a tennis shot against Flintoff
Cross was the first Lancashire btsman to go at 9. He made 3
Loye is out caught by Smith behind the wicket for 7. Lancs 25 for 2
There was worse to come. At 26 Yousuf was bowled by Nel for 0.
Law was next to go caught behind for 14. Lancs 32 for 4
Flintoff hits a six into the pavilion
Flintoff lbw Nel for 8 Lancs 42 for 5 - disaster looming
The light was so poor the light in the pavilion really stands out
Croft was 7th out caught behind for 4 with the score on 44
Hogg drives Drummond for 4
Sutton sweeps Rogers for 3
Hoggs pulls Drummond for 4
Sutton is caught by Watts off Rogers for 24 Lancs 115 for 8
Hogg drives to reach his 50
Marshall is run out for 6 Lancs 9 down for 136
With 8 runs required off the last over Anderson and Hogg just failed to reach their target. Anderson needed to hit a four off tthe last ball off Drummond to win but failed leaving Scottish Saltires the victors by two runs. Hogg finished on 66 not out - a brave effort,
click on horizontal images for larger version