The third day of Lancashire versus Derbyshire in the Frizzell County Championship Div2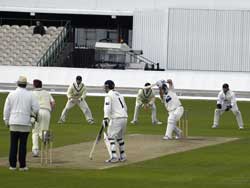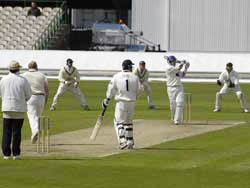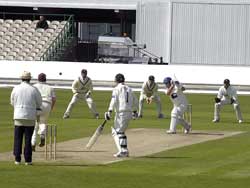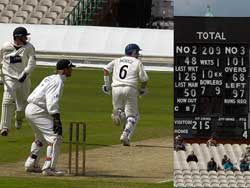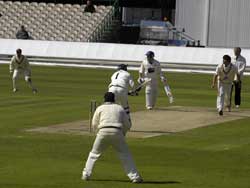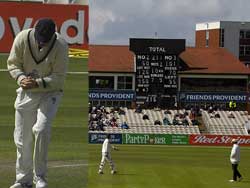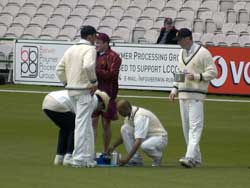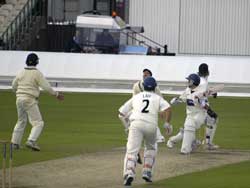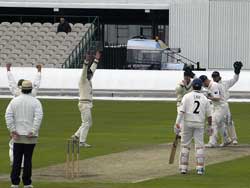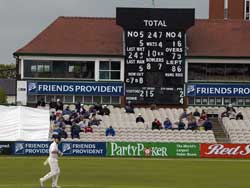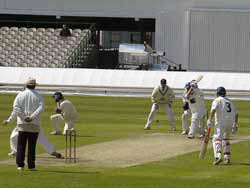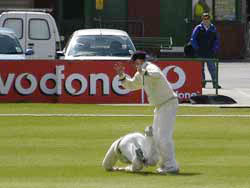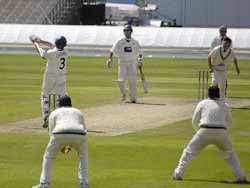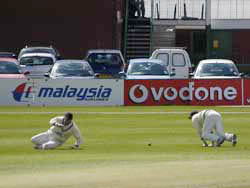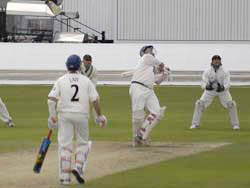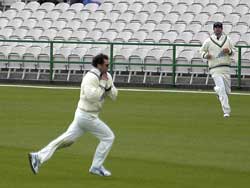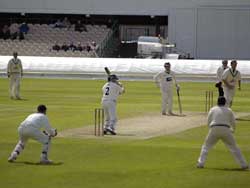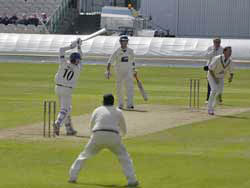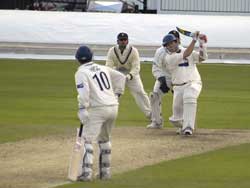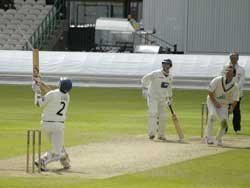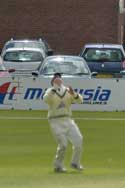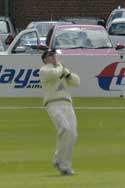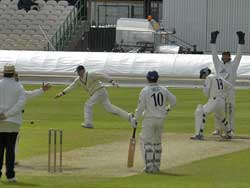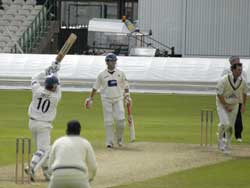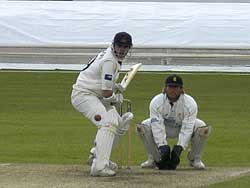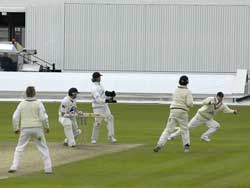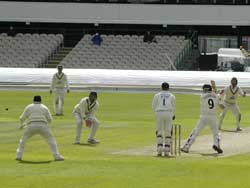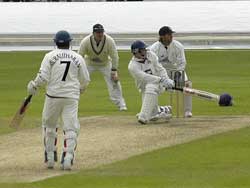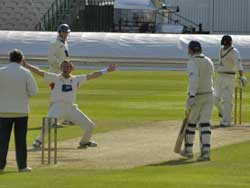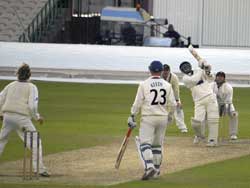 Lancashire had bowled derbyshire out for 215 on the first day and had reached 175 for one overnight after a rain affected 2nd day. Loye was 91 not out and Hodge 24 not out overnight. It was a bright day but with a chilling breeze. Click on most of the images for a larger picture.
Hodge, Lancashire's new Australian batsman was soon among the runs hitting fours all round the wicket
Loye mishits Hunter and is caught by Stubbins for 101 Lancs 2 for 211
Loye completes his century
I'll be Mother! A hot drink to combat the cold
Flintoff is bowled by Botha for just 5 to the disappointment of the small crowd. Lancs 4 for 247
Chapple skies the ball but the two fielders collide as they both try to catch it and Chapple survives.
Chapple- not so lucky this time as he skies a ball from Walker and is caught by Moss and is out for 41. Lancs 5 for 349
Law drives through the covers
Law skies Moss and is caught by Bryant for 112. Lancs 6 for 402
A fielder takes cover as Law cracks another 4
Cork out lbw to Botha for 4 .
Lancs 7 for 406
Dominic Cork's frenzied appeal to the umpire fails to dislodge the opening pair.
Muralitharan delighted the crowd with some lusty hitting, Lancashire finishing on 469 a lead of 254
Anderson does a reverse sweep .
Hodge is caught by Welsh off Botha for 65. Lancs 3 for 241