Lancashire v Yorkshire Day 3 of 4
August 18th 2005
After the full house of the Test Match a few days earlier to was odd to come into Old Trafford and find one half of the ground closed and void of any spectators. Lancashire were still cleaning up after the Test and demolishing the temporary stand put up for the Australia game.
In this Roses battle Yorkshire had batted first and made 417. Lancashire had replied with 243 for 3 with Chilton not out 130. So obviously Lancashire supporters were looking forward to the home side scoring 700 and then bowling Yorkshire out for a few! Alas reality is not quite like that . Chilton was out almost immediately without adding to his overnight score and there was worse to follow.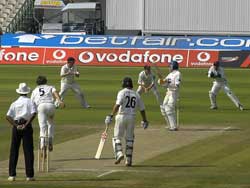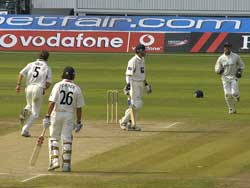 Law is caught behind for 0
Symonds survives an appeal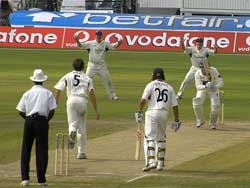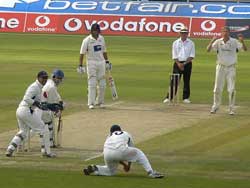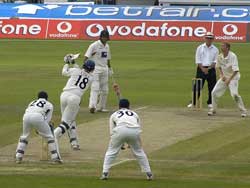 Having lost 3 wickets for 17 in the first hour Lancashire hang on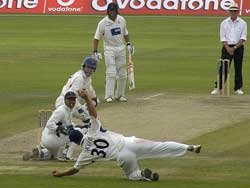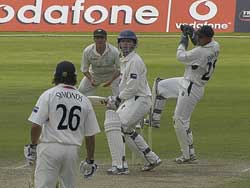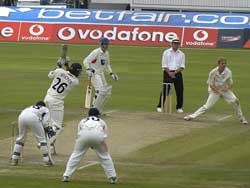 Jaques tries to catch Cork
A difficult take for Dawood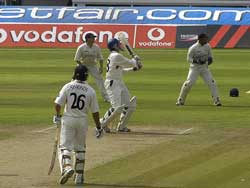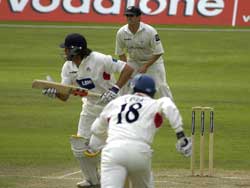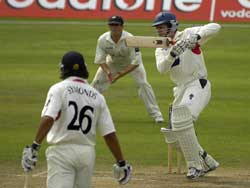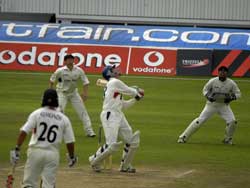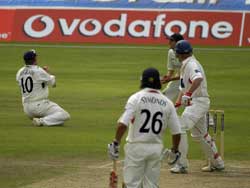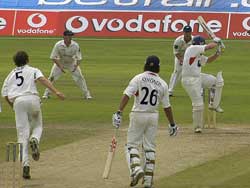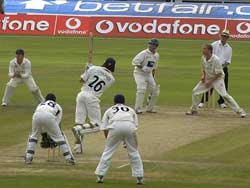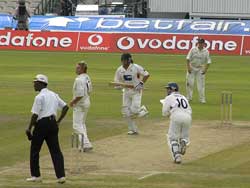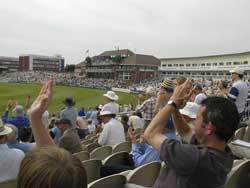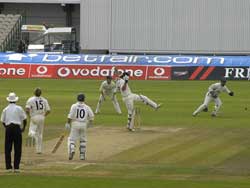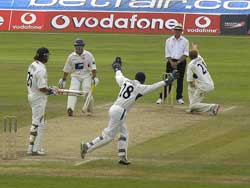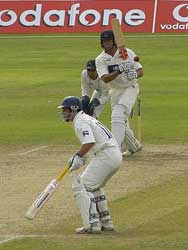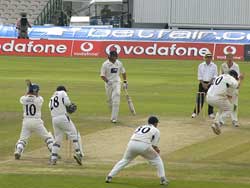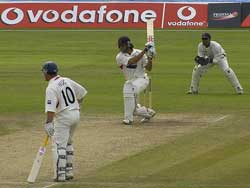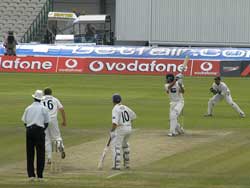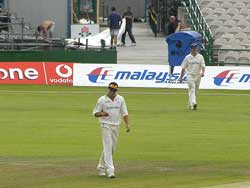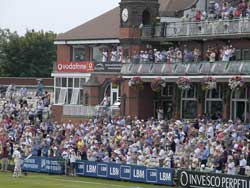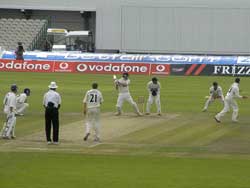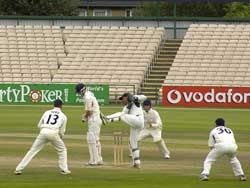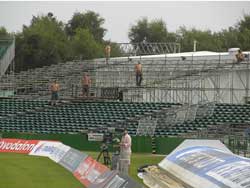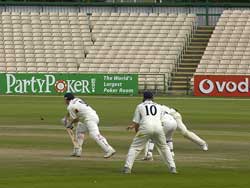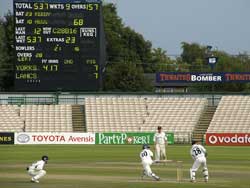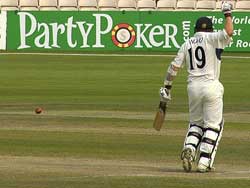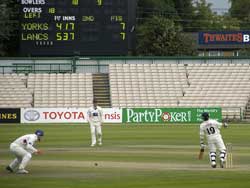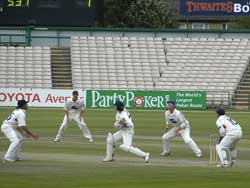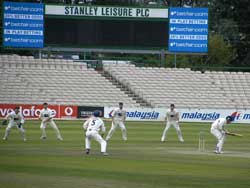 York 323 for 6 declared 77 for 0 on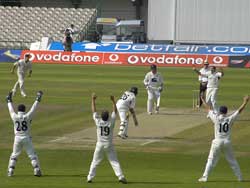 Cork is caught out mishitting
Chapple is caught at slip
Symonds wacks a four to leg
Symonds shows his footwork
McGrath takes evasive action
The temporary stand comes down
Symonds is eventually out for 146 caught at deep point by Lumb. Lancashire 8 for 508
Dawood makes an athletic take
Anderson plays a forward defensive shot
L
ancs total 527 a record Roses score
Wood is hit on the hand and head from balls from Cork
Sayers ducks to avoid a short ball from Anderson
Yorkshire finished the day on 77 for no wicket and went on to score 323 for 6 on the last day - the game ending as a draw.