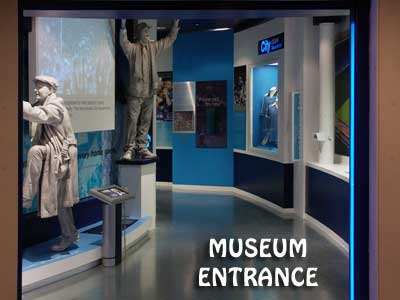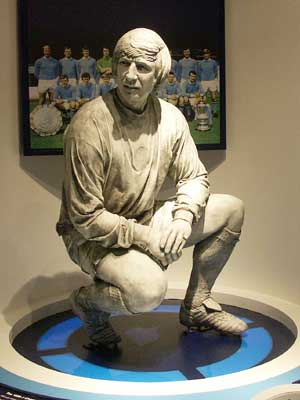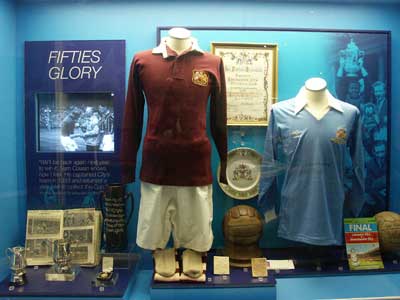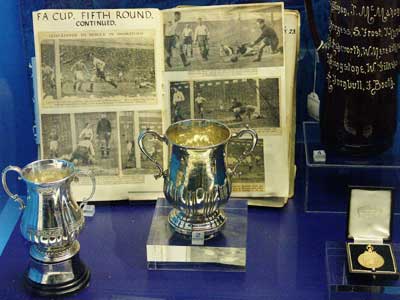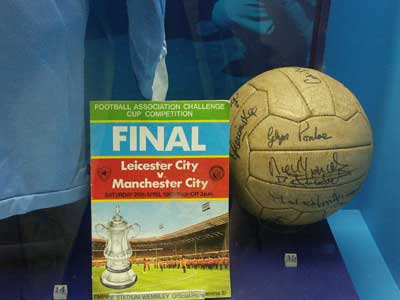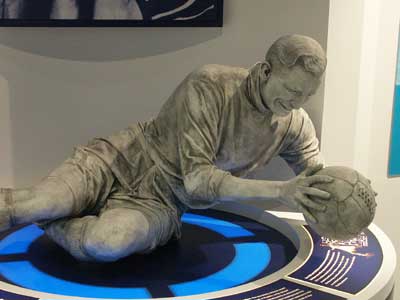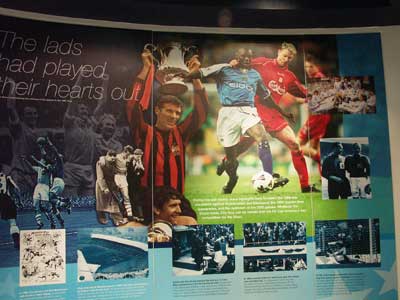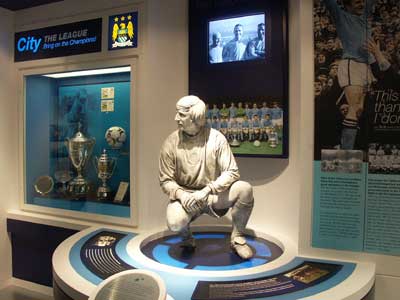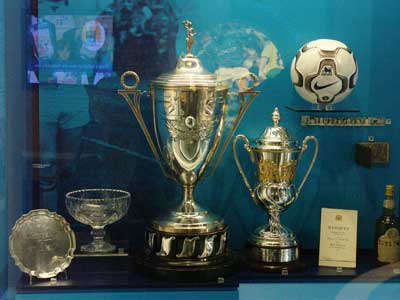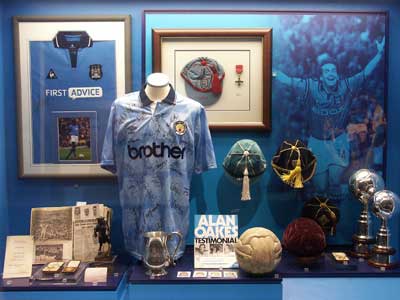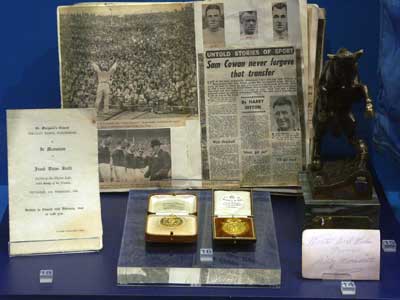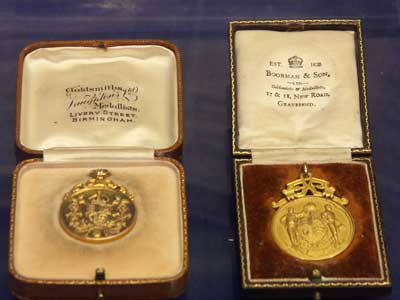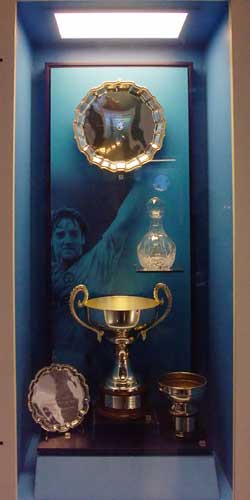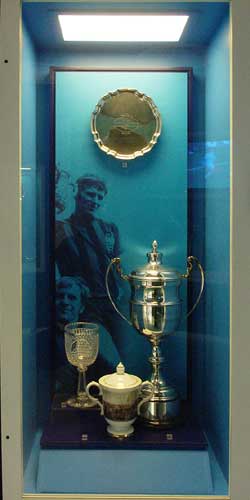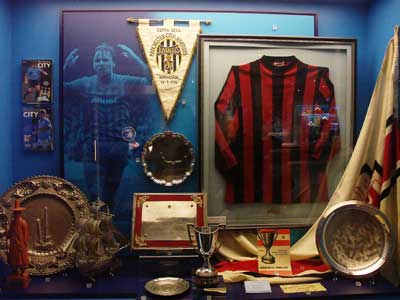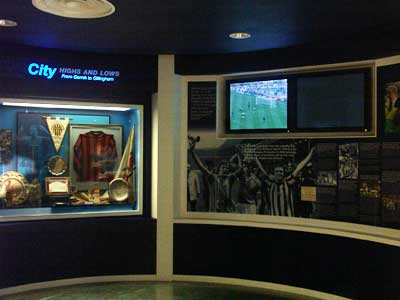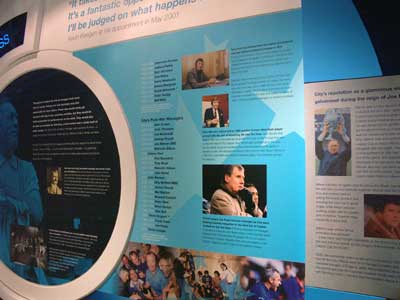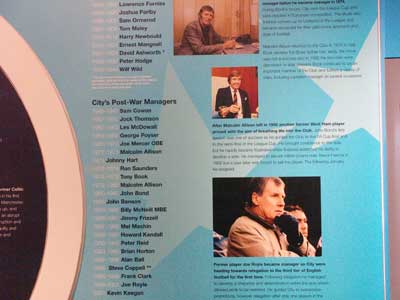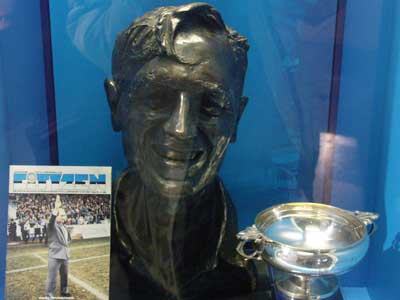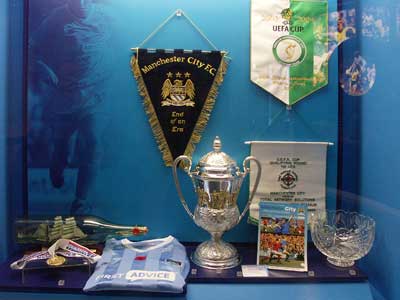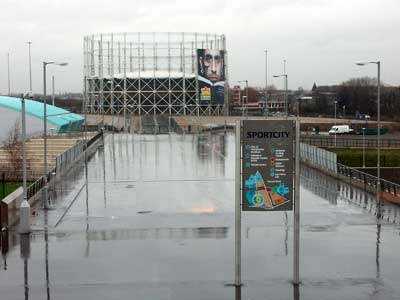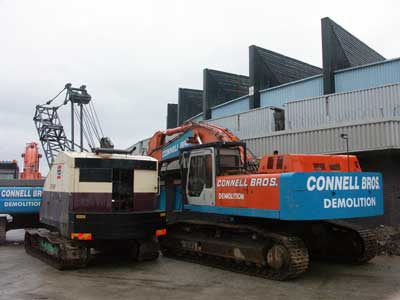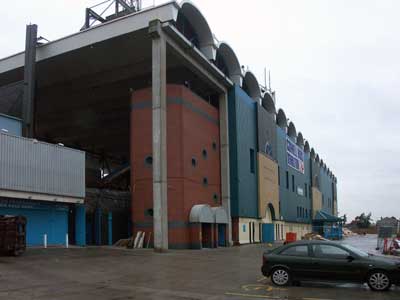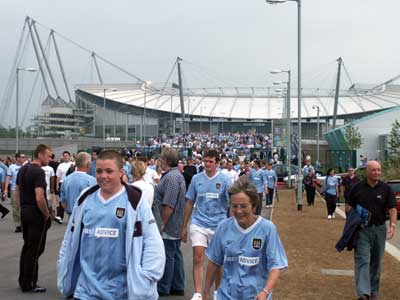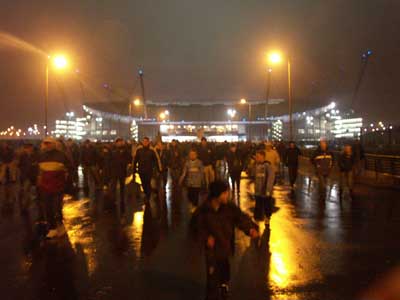 The other part of the City Experience is to tour the brand spanking new City Museum, situated over the City Shop. It is an excellent exhibition which has a variety of displays, interactive modules and videos showing the rollercoaster history of Manchester City. For those interested the City Experience is open 7 days a week except on match days. Call 0161 438 7821 to book. The cost is £7.5 per person with concessions £4.50.
Putting together something like this is no easy task. A lot of hard work has gone into it so try and support it. There is something for all ages here and you can have a coffee or meal at the adjacent restaurant after the tour.
The start of the show with the Supporters Showcase on your left. Don't miss the magical model of the stadium.
Replica FA Cup commemorating the FA Cup centenary, 1969 FA Cup Final medal and Sammy Cowan scrapbook.
The ball and programme from the 1969 win over Leicester. I remember it well.
A wonderful sculpture of Bert Trautmann in action.
The League Showcase and excellent sculpture of Colin Bell. I know I shall never ever forget both the journey to Newcastle and the match to witness the win over Newcastle United 4-3 to win the Championship in 1968.
The Players Showcase - includes the international caps of left fullback Sam Barkus and great inside forward Peter Doherty.
Extract from Sam Cowan's scrapbook etc.
The Modern Era Showcase includes the Nationwide First Division Championship
Two more Highs to Lows Showcases
Part of the Highs and Lows section of the museum
The Managers Showcase and there is even mention of Steve Coppell - not the longest of reigns!
A bust of Joe Mercer ,manager from 1965 to 1972
Joe Mercer Way, the main route taken by supporters to the ground looks wet and empty on the day I visited the museum.
But on match days that Mercer Way becomes full of colour whether it's a day or night match
On the way home I could not resist a visit to Maine Road. Demolition has already started as you can see and it was sad to see the start of the end of an era.