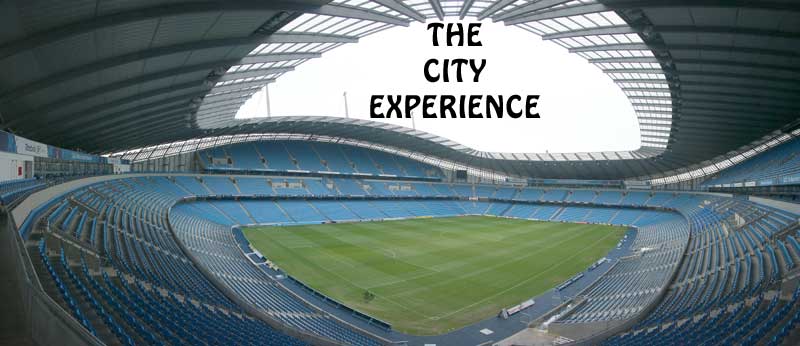 Just before Maine Road finally closed its doors to football I went on the
'City Tour'
so it was very interesting to look around the new Stadium as part of the City Experience recently. Below are a few images to give you a flavour of the visit.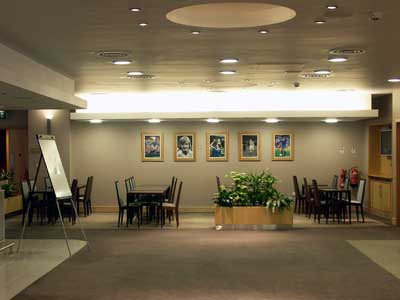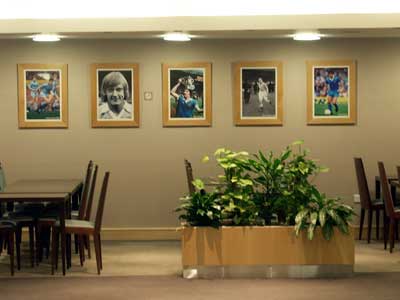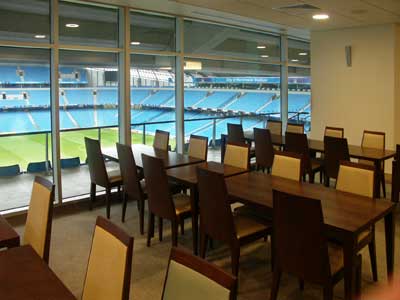 The Mancunian Legends Lounge has images of some of the home grown talent that have graced the turf at Maine Road
.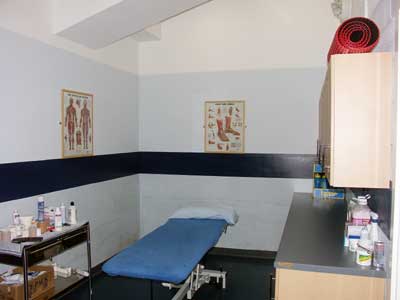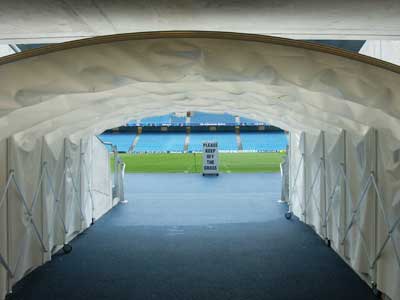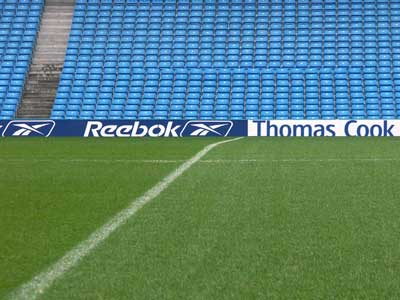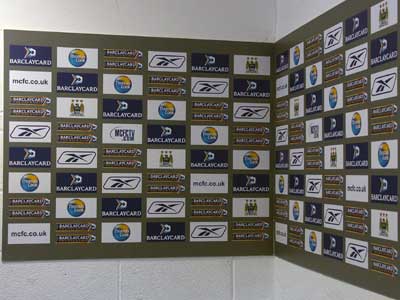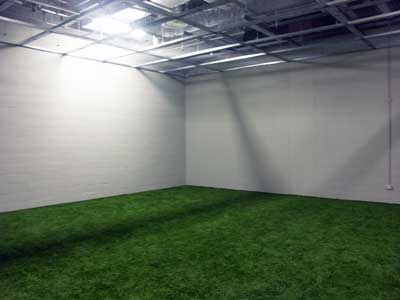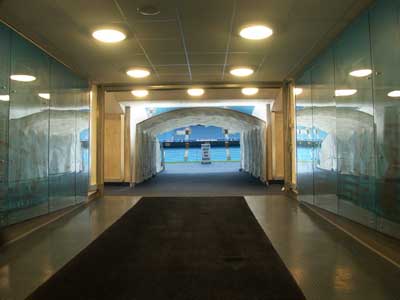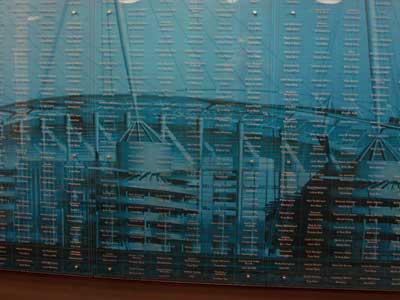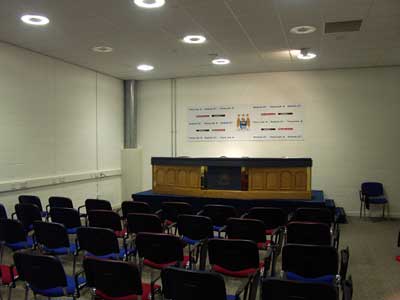 The home dressing room seems very clinical. There is very little to say, apart for a City logo near the door, that this belongs to City. It certainly needs some feeling. It is of course much more upto date than the old one at Maine Road with no big tub. I understand the kit alcoves for the players are allocated from left to right to the keeper, defence, midfield and attack.
A view from the Legends Lounge.
The physio and medical section of the home dressing room. Note the diagrams on the walls in case anyone forgets!
Situated next to the tunnel is the area where players and managers are interviewed for TV
Both the home side and visitors have a fair sized indoor warm-up area kept at constant temperature.
I was quite surprised to learn that City team come direct from Carrington by coach and that the coach goes into a tunnel at the edge of the stadium complex and the players de-bus underground.
Near the tunnel entrance is a wall with supporters names etched into the surface.
A bit disappointed I was not able to have a kick-about on the ground itself. Still it was a bit wet and it would have ruined my shoes! What was interesting was the camber of the pitch over its width - see the image above.
There is a meeting room for press announcements etc. I was hoping I might have witnessed news of the arrival of a new star striker, fullback and centre back. No such luck.
This is the press area and as they all have small TV's giving a live feed of the match there is no excuse for poor info now lads!