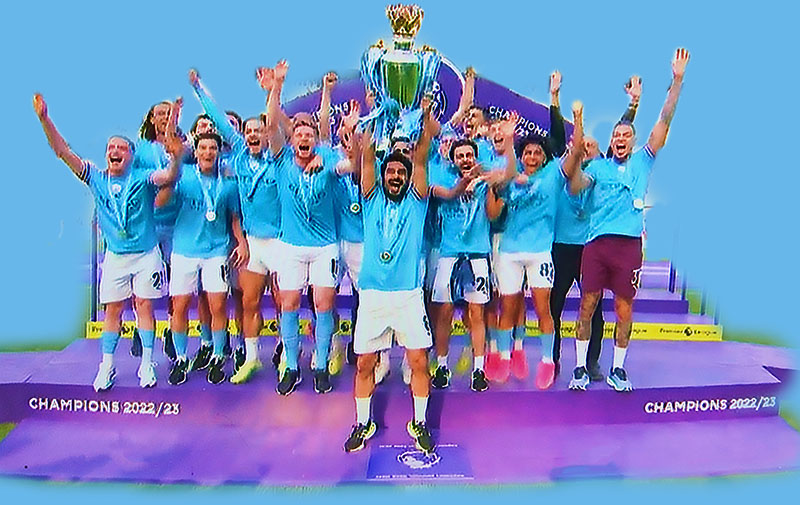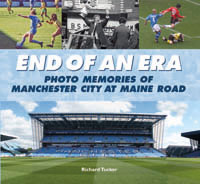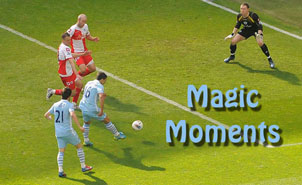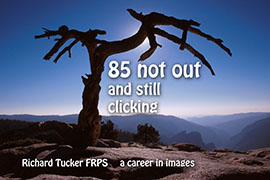 Not much news in the transfer market. Only Mateo Kovacic has arrived to take the place of Gundogan
The first of three pre-season games took place in the National Stadium in Tokyo and ended with a win with some good play by City and a chance to see most of the City squad.
City started with this team - Ortega, Walker, Stones, Akanji, Ake, Phillips, Kovacci, McAtee, Palmer, Grealish and Alvarez.
Though City put on some early pressure Lopes scored for Yokohama on 27 minutes after Ortega had saved his first effort. It was disaster ten minutes later when Matsubara made it two nil. Fortunately for City just before half time a good team effort ended with John Stones scoring with a great shot taking a pass from Alvarez to make it 1-2 at half time.
City only made ten changes at the interval only Ortega keeping his place! Ederson could carry on reading his book!!
team - Ortega, Cancelo, Dias, Laporte, Gomez, Lewis, Rodri, Benardo, Foden, Bobb and Haaland
It did not take too long for Haaland to score - a couple of touches on 52 minutes .Two minutes later Foden nearly scored and Rodri went near with Bobb showing a lot of his skills as City dominated. We had to wait until the 72nd minute for the next City goal - a shot by Rodri
On 73 minutes Perrone came in for Benardo and ten minutes later we had a mini disaster when Lewis and Ortega had a mix-up and gave Inoue the chance to make it 4-3. However as added time started Haaland took a pass from Cancelo and netted to make it 5-3. Game over!!
A good game with some excellent play by City in this first tour game.
The second of the pre-season friendlies was also played in the National Stadium in Tokyo and ended in another win against a regular pre-season team from Germany. We were expecting 2 City teams today and the first eleven had Ederson in goal, Walker, Stones, Dias and Ake in the back four and Lewis, Benardo, and Kovacic in midfield and up front we had McAtee, Grealish and Alvarez.
City started well with Stones shooting wide on 4 minutes but Bayern had to make City defend well and Ederson and Dias did well to keep a clean sheet. Ake too is busy in defence and we almost had a disaster when a shot from Sane (remember him!) at a free kick hit the bar with Ederson beaten!
A minute or so later City scored! Lewis did well down the right wing - he cut the ball back to Alvarez who shot - Sommer saved but he ball went to McAtee who scored easily from close range.
It was his very first goal for City - alas it won't count as it was pre-season!
On 26 minutes we had a worrying moment when Ake was injured and to be on the safe side Pep replaced him with Akanji.
Just before half time Ederson had to save with his feet from Comans and Lewis almost got number two after a mistake by Sommer so half time came with City leading one nil.
City only made 8 changes this time at the interval.
The team now was Ederson, Cancelo, Laporte, Rodri, Akanji: Phillips, Benardo,Gomez, Bobb, Foden and Haaland
Bayern who had won their previous friendly 27 nil made 11 changes!!!!!
City were in command in the second half having much more possession but rarely shot so just as the game was going dead Rodri had to be alert stopping a rare break by Mane.
On 70 minutes Perrone came on for Benardo and we were stunned when on 81 minutes Bayern scored.
A good cross was parried by Ederson and Tel scored from close range to level the scores.
We did not expect that so City had to wake up and Haaland almost scored and Laporte had a header saved at the corner. Luckily for City a few minutes later the sky blues had a corner and Perrone passed to Foden who shot and the rebound from the keeper fell to Laporte who made no mistake this time and put City ahead again.
So now it's off to South Korea for the final friendly against Atletico Madrid.
Well I hope Haaland has a better game and scores a few!


The third game in the pre-season tour was delayed by 40 minutes because of the very heavy rain storms in Seoul. There was to be no injury time to be added after each 45 minutes and with City on a tight schedule I was expecting a balloon to land on the pitch at full time to get City back to Manchester!
The City team was stronger than usual for the first half - Ederson, Walker, Stones, Dias, Laporte, Rodri, Benardo, Foden, Alvarez, Haaland and Grealish.
City started brightly getting a free kick for a foul on Grealish - who else!. Alvarez had an early shot but it went over the bar. Then Benardo had an effort blocked and Haaland had a shot saved. It was a frantic start to the game with lots of City pressure but no goals.
On 16 minutes Azpilicueta got a yellow card for another foul on Grealish. Shortly after Rodri did get the ball in the net but the keeper had been fouled so no goal alas.
On 29 minutes Atletico should have scored but a header by Morata from close range went over the bar. A minute later Foden shot just wide of the far post. On 34 minutes Lemar had a good chance but Ederson foiled him. With Haaland well marked City were finding it difficult to finish and the half ended with no goals.
There was only one change at the interval - Ortega coming on for Ederson. Early in the second half Ortega has to make a good save from a header by Lino. On 52 minutes Walker hit the bar with a great shot from 30 yards. What a smashing goal that would have been.
Then came 8 City changes so the team was now - Ortega, Cancelo, Dias, Akanji, Gomez, Phillips, Kovacic, Lewis, McAtee, Bobb, Alvarez.
City almost scored straight away but the final effort by Kovacic went over the bar. For some unknown reason Gomez got a yellow card seconds after coming on!!!
On 60 minutes Atletico made 10 changes and five minutes later they went ahead!
Dias was robbed of the ball and moments later Depay shot past Ortega to make it 0-1.
Five minutes later Dias gave the ball away again and luckily Cancelo saved the situation.
City had another escape when Depay shot over the bar from a rebound by the City keeper.
However it did not take long for Atletico to add to their score. Carrasco flew past Lewis and then shot past Ortega to make it 2-0 - disaster.
Phillips made a late challenge and got a yellow card and City were generally being outplayed.
With just 5 minutes to go City did manage to score. A corner taken by Gomez was headed home by Dias to make it 1-2 . I bet the City players will be glad to get home and get some rest before they clatter Arsenal at Wembley in a week's time.




Arsenal 1-1 Community Shield
For this game at Wembley City made several changes from the game in South Korea -
Ortega, Walker, Stones, Dias, Akanji, Rodri, Kovacic, Benardo, Alvarez, Haaland and Grealish.
All eyes will be on new signing Kovacic and will De Bruyne come on at some stage.
The sun was shining and they had mown the lawn at the Stadium!
There was a early yellow card for Partey for a foul and kicking the ball away. On 14 minutes Rodri got a shot on goal but it got a nick and went wide for a corner which came to nothing.
There was a bit of a surprise on 17 minutes when Arteta was booked for shouting for Rodri to get a yellow for a foul on Havertz!
Then Alvarez shot wide in another City attack and they were having a lot of possession. However 6 minutes later the City defence had something to do - first Ortega had to save from Havertz and then John Stones had to use his chest to block an effort by Martinelli.
Then Havertz was booked for a foul on Stones and a few minutes later Alvarez got a surprise yellow card for putting the ball out of play in the wrong spot!!!!
Arsenal were showing better form now and won two corners. Following the second of these Saka had a shot but it went well wide.
Five minutes before the break Havertz had a shot saved by Ortega and two minutes later Rodri
took a shot from just inside the Arsenal half to try and catch Ramsdale out but alas it landed on top of the net. So it was goalless at half time.
There were no changes at half time but just after the restart Dias was injured but was ok to carry on. On 52 minutes City got a corner and a header by Stones was saved by the keeper.
On 58 minutes Grealish who had not done a great deal was subbed by Foden. After a free kick taken by Rice went high and wide on came Kevin De Bruyne at last for Kovacic and Palmer came on for Haaland who had hardly touched the ball!
Arsenal won a couple of corners and Gabriel got a yellow card for impeding Ortega. On 70 minutes Palmer had a shot blocked and City won a couple of corners. Then following an Arsenal attack Foden made a run into the Arsenal half and passed to De Bruyne who headed the ball down to Palmer who took a terrific left footed shot into the Arsenal goal to give City the lead - an excellent effort by Palmer.
On 81 minutes Foden had a good chance but the keeper saved and then he made an excellent save from a Rodri header at a corner. City were denied adding to the score.
Apparently there are new rules and 8 minutes were added at full time.
Three minutes into added time Walker and Partey had a clash of heads and there was more delay and both ended up with bandages round their heads.
On 101 minutes there was disaster for City. Following a corner Trossard shot and the ball was heavily deflected by Akanji past Ortega and into the goal to level the scores!
Two minutes later the whistle went for full time and because there was no 30 minutes extra time it went to penalties.
It was at the Arsenal end and they had first shot. Odegaard took the first kick and easily scored. Then De Bruyne hit the underside of the crossbar and Arsenal were ahead.
Trossard then put Arsenal further ahead and Benardo made it 1-2 . Saka made it 3-1 but alas Rodri then had his shot saved so all Viera had to do to win was to score and he did.
So City failed to win another Community Shield - yet again but there are much more important games ahead. Both Haaland and Grealish were below form but De Bruyne and Foden were better. Now for Burnley on Friday.


There were several missing players when the team was announced - no Stones or Dias so the back four were Walker, Akanji, Ake and Lewis. At least De Bruyne was in midfield with Rodri and with Foden and Benardo wide and Alvarez and Haaland up front. Both new signings were on the bench as was Grealish!
City made a great start. A short corner led to Rodri heading a cross to Haaland who hit the ball into the net and the sky blues were one up in 4 minutes. So Haaland is off the mark - another 50 to come!!!!!
A few minutes later De Bruyne shot wide from outside the box and after Foden was fouled Haaland shot wide from a difficult angle. On 15 minutes Burnley actually had a chance but Koleosho shot high and wide and a minute or so later Ederson had to make a save.
City's worst moment came on 20 minutes when Kevin De Bruyne seemed to have a hamstring injury and Pep took him off nd replaced him with Kovacic.
A few minutes later Burnley had another chance but the shot by Foster went wide.
Then on 35 minutes City scored number two. Good work by Walker and Foden led to Alvarez passing to Haaland and he cracked a first time shot into the goal for his second of the evening. A terrific goal!
Burnley did try to come back but City were really in charge and in the first minute of five minutes of added time Foden nearly made it three but his effort was saved.
Early in the second half Haaland had a shot blocked and then Rodri had a couple of efforts saved as City put on the pressure. Alvarez shot wide and Rodri had a shot blocked but we had to wait for the 75th minute for our third goal. A City free kick was not cleared by the Burnley defence and there was Rodri to shoot home from close range to make it three nil and game over!
Pep then made three changes - Palmer on for Haaland, Laporte on for Ake and new signing Gvardiol on for Lewis.
On 86 minutes Alvarez had a shot saved and 2 minutes later Foden just shot wide.
We all waited with baited breathe for the amount of added time to be announced - 10 minutes, 15, an hour - no just 6 minutes.
However a couple of minutes into added time Walker made a dash down the right and was brought down by Zaroury and he got a yellow card but VAR stepped in and gave him a red one!
Laporte ha a header saved from a cross by Alvarez and on 9 minutes the ref blew his whistle and the game was over.
Haaland, Foden, Rodri and Walker were the best City players. Lewis playing mainly on the left made too many errors for once and we did miss Stones and Dias.



City added yet another trophy to the famous Treble by beating Sevilla on penalties. Pep had chosen a fairly strong side with a full debut for new signing Gvardiol. No Kevin though with him being out for several months. The team was Ederson, Walker, Akanji, Ake, Gvardiol, Rodri, Kovacic, Palmer, Foden, Grealish, Haaland.
On 6 minutes Palmer had a shot saved and shortly afterwards Ake had a header saved at a corner and then Rodri had a shot blocked.
On 11 minutes Gvardiol shot well wide and high but on 16 minutes Grealish had a good shot well saved by keeper Bono.
Disaster came on 24 minutes - a long kick by Bono ended on the right wing and Acuna crossed for Nesyri to head past Ederson to give Sevilla the lead. If Dias and Stones had been playing I don't think he would have been able to get to the ball.
On the half hour Lamela had a shot but it missed thank goodness and a couple of minutes later Haaland was fouled and Bade got a yellow card, The free kick hit a player - Jordan -who was injured but recovered.
Despite the hot and humid conditions City continued to attack and Rodri had a header blocked at a corner. Just before half time Grealish won a free kick and Akanji had an effort blocked.
So at half time City were a goal down and had a lot to do.
Early in the second half Walker was guilty of a foul but the free kick was cleared and then Ederson had to make a good save following a counter attack by Sevilla.
On another break a shot went wide and City were not playing well. However on 60 minutes luck changed. After another good save by Ederson Ake won a free kick and Lamela got a yellow card. An excellent Rodri cross found the head of Cole Palmer and the ball flashed into the net to make it one all!
9 minutes later Palmer a had a shot saved and it was now all City as they tried to get a winner. Chance after chance - block after block but no goal. Pep then brought on Alvarez for Palmer who had a very good game.
On 90 minutes Gvardiol was fouled and Sanchez was given a yellow card. Following the free kick a header by Ake was saved but alas no goal so the game went to penalties.
Haaland scored number 1 -low into the bottom right hand corner.
Ocampos made it one all .
Alvarez cracked it into the top right hand side to make it 2-1.
Mir made it two all and then Kovacic put City ahead 3-2
Rakitic mad it 3 all but Grealish put City ahead once more 4-3
Montiel made it 4-4 and then Walker almost had his shot saved but City went 5-4 ahead and then Gudelj hit the bar and City had won - Hurrah !!!!!
Newcastle to come on Saturday so will Palmer keep his place! Haaland hardly had a kick all game - saving his goals for Saturday perhaps !
New signing Gvardiol played much more forward than I expected. Ederson had a good game and had no chance with the goal and penalties.
City are having to extend the stadium to contain the increase in trophies!!!!


City made just two changes Alvarez coming in for Palmer and Dias returned for Ake. The team was Ederson, Walker, Akanji, Dias, Gvardiol, Rodri, Kovacic, Foden, Alvarez, Grealish and Haaland.
The early minutes saw City in control and Grealish had a shot blocked and on 13 minutes Akanji had a go but his effort went well over the bar. Kovacic was doing well in mid-field but then Newcastle got into our half but the shot was blocked and then Dias was fouled and Gordon was booked. City continued to attack and efforts by Grealish, Kovacic and Foden were blocked.
However just on the half hour Foden passed to Alvarez and he cracked the ball past Pope to give City a deserved lead - an excellent strike. One nil to City - at last!
A few minutes later Foden was brought down and Tonali got a yellow card.
On 40 minutes Haaland shot just wide and City did manage to win a corner before half time and only three minutes added!
Early in the second half Alvarez got a yellow card for a really stupid foul and Newcastle suddenly realized they were a goal down and they started to put some pressure on City.
On 47 minutes Gordon had a shot blocked and then he shot well wide from another attempt.
Two minutes later Ederson made a long kick forward for Haaland to chase but his shot was saved by Pope.
On 52 minutes first Dias was fouled then Foden was brought down and Joelinton got a yellow card. Newcastle then made two subs taking off yellow carders Joelinton and Gordon!
Then Walker was fouled and Barnes got a yellow card.
Haaland then had a couple of chances - his first went just wide and 2 minutes later Pope managed to save from Haaland with his foot.
Newcastle made two more changes - nothing yet from Pep.
On 69 minutes a really poor pass from Rodri gave Barnes a chance but Ederson saved - his first in the game!
A couple of minutes later Foden was fouled once again this time by Guimaraes who got booked for the bad foul.
In the final minutes Foden had a couple of chances - his first was blocked and his second was saved by Pope. Not a great deal of added time for once and Pep had made no changes.
So City won their 17th home win on the trot and star player was Phil Foden who was excellent and it looks like he is going to be a good deputy for De Bruyne in attack.
Kovacic did well too and looks well settled in the team.
The last time Newcastle beat City at home was in September 2000 some pics
HERE
Some bloke called Shearer scored their goal!
Sheffield United 2-1 away
City went top of the Premier League by winning their third game but it was not an easy win against Sheffield United at Bramall lane. With Pep away in Barcelona recovering from his back operation assistant boss Lillo took over and although City dominated the game having nearly 80% possession the home side defended well and rarely got near the City penalty area.
The team was Ederson, Walker, Dias, Ake, Gvardiol, Rodri, Kovacic, Benardo, Alvarez, Grealish and Haaland. So no Foden or new signing Doku in the starting eleven.
Haaland had an early header that just missed and another which was saved and shortly after he had a shot blocked.
City did get the ball in the net on 19 minutes but Rodri was offside Then a few minutes later Kovacic had a shot blocked and shortly after Alvarez had an effort saved. Many chances but no goals yet!
City won corner after corner but then on 34 minutes a hand ball by Egan was just in the penalty area so City had a penalty and up came Haaland to take it .
Disaster - Haaland hit the post and the ball was cleared! Unbelievable! He missed it!!!!
Just before half time Rodri had a go from outside the penalty area but it was easily saved by the keeper so at half time it was goalless.
Early in the second half Rodri had a couple of shots but alas they were well away from goal.
Haaland had a shot on 50 minutes but it just went wide. City continued to dominate having several corners and shots but alas no goals.
Then on 63 minutes just when we were getting really frustrated Grealish crossed and at the far post Haaland rose into the air and headed a great goal for the sky blues. At last we were ahead!
Sheffield had made several changed but City had not made any so far.
The home side now started to attack a bit now they were a goal down so the defence had some work to do Dias having to make a good block following a long throw.
Just after Kovacic had a shot saved Sheffield broke and Walker trying to clear back heeled the ball to a United player and a couple of passes later the ball went to Bogle who cracked the ball past Ederson to make it one all - disaster!!!
Immediately Foden came on for Kovacic and straight away he passed to Alvarez whose shot went too high. A minute later Walker won the ball on the right wing - passed to Foden who deflected the ball to Rodri and the move ended with Rodri smashing the ball into the net to give City the lead again - Wow. At least Walker made up for his earlier error
City then had the 7 added minutes to hang on to this lead. City were not at their very best but got the three points.

City made just three changes from the last game - Foden and Akanji returned after illness and Grealish was injured so Doku made his debut. The other late signing Nunes was on the bench. City have a very good record against Fulham so we were expecting yet another win.
It was not the best of starts for the sky blues and there was little action in the Fulham penalty area. Fulham had to make an early change when Cairney was injured Harris replacing him. On 25 minutes Foden did well and he put in a great cross but nobody was there to score.
However on the half hour just after Haaland shot wide Kovacic passed to Haaland who crossed to Alvarez and he shot into the right hand corner to give City the lead 1-0
At last a goal after pretty average City play earlier.
Then disaster hit us - a minute or so later Fulham struck back. They went onto attack and won a corner from Ake. After an attempt on goal was saved by Ederson the ball went to Ream who scored from close range to make it one all - unbelievable!
On 41 minutes Rodri got a yellow card for a foul on Harris. A couple of minutes later Doku was brought down on the edge of the box and Diop got a yellow card.
There was a delay when Tete was injured when he headed clear the free kick.
There were five added minutes and just after Robinson got a yellow card for a foul on Akanji City won a corner. From the kick Ake headed from 10 yards into the net but in an offside position was Akanji and the ball went under his legs. Was it offside ??? VAR said goal and City were back in front but Fulham were not very happy about the decision.
So at half time City were ahead 2-1 despite them not being at their best.
Two minutes into the second half Fulham had a chance but the shot went well wide. On 58 minutes the Haaland Alvarez partnership did the business. Alvarez put a great pass through to Haaland who calmly shot into the goal to make it 3-1 and game over we hoped!
On 60 minutes Ederson had to make a good save from Harris. Four minutes later Alvarez had a shot blocked but a little later Diop brought down Alvarez in the penalty area and a penalty was awarded. Up came Haaland to take the kick so surely he would score this time Yes he did - cracking the ball into the top left hand corner to make it 4-1 .
Fulham did try to come back and Ederson had to make a good save from Jimenez.
Then City made some changes - Benardo replaced Rodri, Gomez replaced Doku and a little later Phillips replaced Kovacic. Then just on full time Bobb ( his senior debut) replaced Foden and Lewis replaced Alvarez.. There were 6 minutes of added time and with a minute to go Gomez did well on the wing and crossed to Haaland who completed his hat-trick and made it 5-1.
What a score - you would not have thought it possible at half time but City did play better in the second half and City were back on top. Haaland and Alvarez were very good and Kovacic was excellent. It was Haaland's 7th hat-trick for City and he is now the quickest player to reach 40 Premier League goals.
City made 2 changes after the international break - Ake and Kovacic were replaced by Benardo Silva and Gvardiol. The really good news is that Pep was back.
There was a minutes silence for the recent disasters in Morocco and Libya.
As expected there were early City attacks and City won several corners but no chances yet. Rodri did have a header saved following a corner and then the West Ham goal had an escape when two good efforts were blocked.
On 15 minutes Haaland had a good chance from a cross by Gvardiol but he missed.
Shortly after at the other end West Ham got a corner and a header just went wide.
However City soon came back on attack and Foden had an effort blocked and Dias had a header saved at a corner. There was a delay when Dias and Antonio met with their heads and they had to have some treatment!
Then disaster struck - just after Ederson saved from Ward-Prowse the home side broke again and a cross from Corfal was met with a diving header by Ward-Prowse that flashed past Ederson and West Ham were ahead. Where was the City defence!!
City came back and Foden was fouled earning Edson Alvarez of West Ham a yellow card. Then on 42 minutes Haaland missed a sitter and a little later Doku had an effort blocked. Just before half time Gvardiol got a yellow card for a foul.
There was an incredible start to the second half. A few City passes ended with Doku getting a pass from Alvarez and he cut in and shot past the keeper to make it one all after just 43 seconds. Incredible!!!
Just what we needed and City continued to attack with Foden having a shot saved and a miss by Gvardiol. On 52 minutes Alvarez took a free kick from well outside the area and he hit the post with his swerving shot. Put a bit more swerve on it next time Julian!!
A minute later Areola made a great save from an acrobatic effort by Haaland. A little later it was Ederson's turn to make a save from a header. On 65 minutes Gvardiol had an effort saved and shortly after Foden was replaced by Nunes making his debut.
We had to wait until the 76th minute for the next major action and what a moment it was. In a City attack Alvarez passed to Benardo who managed to flick the ball past the keeper to make it 2-1. Haaland watched the ball cross the line to make sure!
On 82 minutes Haaland has a shot saved after a great fast run by Walker down the right wing. However we did not have to wait too long for another effort by Haaland. On 86 minutes Benardo passed to Haaland who at last lashed the ball past the keeper to make it 3-1 for City . The City fans started the Poznan and as expected Pep made several changes - bringing on Ake for Gvardiol , Lewis for Haaland and Gomez for Doku.
It had been a very good display by City against an organized West Ham defence.
Benardo Silva was excellent both in midfield and on the wing and Doku showed some great stuff. Alvarez and Foden too played their part in this good win and Ederson despite having generally a quite time made two wonderful saves. City only managed 29 shots during the game - more more !!!!!!

Red Star Belgrade 3-1 home
For the first Champions league game of the season City put out a strong side despite having a number of players injured. Nunes made his full debut and Doku was on the bench.
There were early attacks by City but no goal after 43 seconds!
City won several corners taken by Alvarez but no goals . Foden had one shot deflected and he did try an overhead effort but that went wide. We had to wait until the 14th minute for a save by the keeper from a shot by Rodri. Two minutes later Alvarez had an effort saved. Then Haaland missed with a poor header. On 23 minutes Rodri got a yellow card for a high foot foul.
A minute later Foden passed to Haaland and his header hit the bar.
On 28 minutes Walker had a shot saved and from the corner Ake had a good header saved.
On the half hour Nunes was fouled and Rodic got a yellow card. It was all City but many shots were just blocked. On 40 minutes Foden had a header well saved and soon after he had a shot blocked. We needed a goal badly now and just before the break Pep made a surprise change taking off Benardo and bringing on Doku!
Just on 45 minutes Red Star broke and Bukari took a through ball and he raced forward and scored to give the away side the lead. The linesman raised his flag - hurrah - he's offside - oh no VAR came in and decided that he was just onside so the goal stood and City were a goal down at half time.
We now needed a 43 second goal by Doku but we had to wait 2 minutes to score this time!
It was Alvarez who scored taking a pass from Haaland and he put the ball in the net from close range. It was a very good goal and well deserved. Now things would change and a few minutes later City scored again but alas Walker was offside. Then Dias got a yellow card for a foul on Bukari. Soon after City almost scored but efforts by Alvarez and Haaland were saved. Then Pep made another strange change - taking off Gomez who had done well down the left wing and he brought on Akanji. However this enabled Doku to switch to the left.
On 59 minutes Nunes won a free kick on the left wing and Alvarez took the kick which with a little help from the keepers hand ended up in the top corner to give City the lead - brilliant!
A minute later Ederson had to make a rare save but it was mainly the sky blues on the attack and on 73 minutes Foden passed to Rodri who shot past the keeper from just inside the penalty area. 3-1 to City and game over. So City were able to take it easy and they made three more changes - Bobb for Foden - Phillips for Rodri - Lewis for Dias.
Alvarez and Rodri were the City stars with help from Foden and Walker. Alas no goal from Haaland who missed several good chances. Maybe he is saving a hat-trick for Notts Forest!
Notts Forest 2-0 home
City put out a strong side to keep their winning run going. Newcomer Nunes made another start with Kovacic injured. Grealish was on the bench after injury. There were three changes from the Red Star game.
City won an early free kick in the 2nd minute for a foul on Haaland but the free kick taken by Alvarez was saved by Turner. Forest packed five defenders at the back and 4 in front defending. However on 7 minutes a great team passing movement ( 46 passes) ended with Walker passing to Foden who lashed the ball into the net and City were one up - GREAT!!!!
There was even better to come 7 minutes later. Nunes crossed to an unmarked Haaland who headed home to make it two nil to City - magic!!!
So were City to get a huge score - alas there was bad news ahead!!!
Four minutes later Akanji got a yellow card for a bad foul as did Pep !
A few minutes later it was the turn of Tavares to get a yellow card for a foul on Doku. On 26 minutes Foden passed to Alvarez but his shot was saved. With City only having 89% possession we only had 2 goals!!
Alvarez had another effort blocked a little later as City piled on the pressure.
On 28 minutes Tavares was injured and was replaced by Montial. On 40 minutes Doku won a free kick but the shot from Alvarez was deflected for yet another corner.
Forest managed to keep out City until half time.
There was a terrible start to the second half. There was a clash between Rodri and Gibbs-White. A meeting of foreheads ended with Rodri putting his hands near the opponents neck and disaster struck when Rodri got a red card. Gibbs-White got a yellow but City were down to ten men and one of their key players would miss three games! Gibbs -White made it seem worse by throwing himself to the ground.
A few minutes later City made a special change - Phillips coming on for Doku. On 57 minutes Ake came on for Alvarez to add to the defence. A minute later Ederson lost the plot when he clashed with Awoniyi and both got yellow cards. The rest of the game was a defensive battle by City with Ederson making a couple of good saves.
It looks like Phillips will have to replace the suspended Rodri for a few matches - Wolves, Arsenal and Brighton. City players must learn to control their negative emotions.