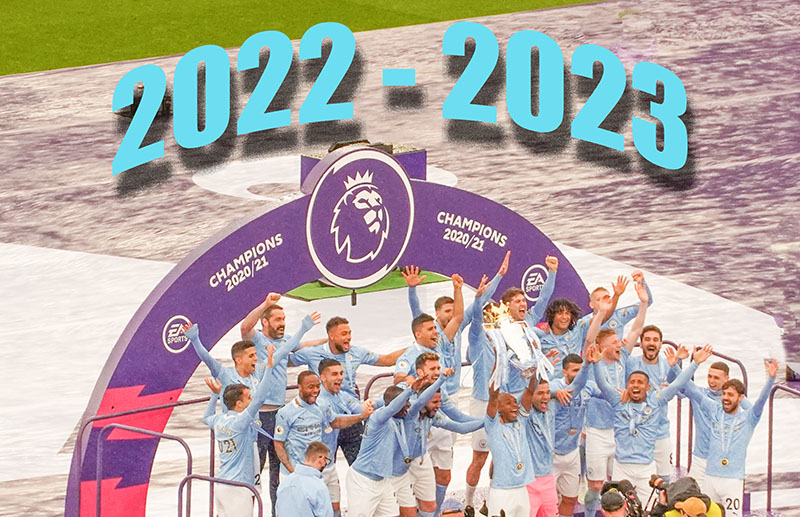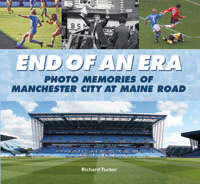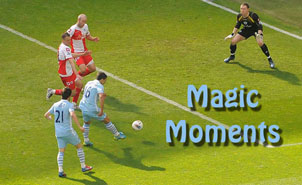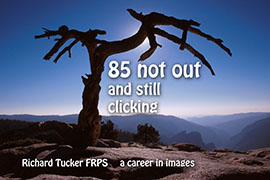 Now that the World Cup has ended with Argentina beating France and City player Alvaraz scoring it was back to action for City. Obviously with 16 City players taking part in the World Cup we were not going to see the regular first teamers in the early games.
Liverpool 3-2 Carabao Cup
This was an excellent game with both sides trying to emulate the final in Qatar. City came out winners and they will play Southampton in the next round.
City had Ortega in goal - no sign of Ederson yet! Lewis, Akanji, Laporte and Ake were the back four and midfield were regulars De Bruyne, Rodri and Gundogan while up front were Mahrez, Palmer and Haaland - so quite a strong side - and on the bench were Foden, Grealish, Stones and Benardo.
It was quite a start to the game with Haaland shooting over the bar and a corner at the other end in the first few minutes.
On 6 minutes Haaland who looked offside passed to Palmer who shot wide. No VAR today
Then just after De Bruyne had a shot saved we had the first goal. 10 minutes on the clock and De Bruyne made up for his error and crossed to Haaland who somehow got his left foot to the ball and it flew into the net to give City the lead.
Ten minutes later and Milner passed to Carvalho who shot past Ortega to level the scores.
City continued to attack with Palmer on the left showing some very good skills and the Liverpool keeper was kept busy.
We had a great start to the second half when Mahrez took a pass from Rodri cut in and shot past the keeper to give the sky blues the lead again. Almost immediately Liverpool went down the other end and Salah scored for them. Two all on 48 minutes.
Plenty of time left and ten minutes later De Bruyne crossed and Ake headed in the winner.
We then had an injury to Lewis and John Stones came on for Akanji. Liverpool had some chances but failed to trouble the City keeper. On 78 minutes Rodri was fouled by Fabinho which ended with an argument and yellow cards to both players.
Both Foden and Grealish were able to get some match time when they subbed Haaland and Palmer. So no doubt there will be some changes in the next game against Leeds United on the 28th. This was a very good display by City with Kevin De Bruyne the star. Good efforts by Palmer and Ake too.





A tough game well won by City helped by two further goals by Haaland who became the fastest player to get 20 goals in the Premier League - his 14th game.
City nearly scored after just 48 seconds when Haaland had an effort saved. Then on 4 minutes he shot wide following a free kick. Then on 6 minutes Lewis passed to De Bruyne who shot wide. On 20 minutes a cute free kick by Mahrez led to Gundogan shooting from distance but his effort went just wide.
After a City corner went straight to Meslier a minute or so later he had to save from Haaland and then Grealish shot over when well placed. On 32 minutes Leeds actually got into our penalty area!
Then Gundogan had a shot saved and Grealish shot well over the bar. As half time approached we were worried that City had not scored. Just before the break Grealish shot over but the as the two minutes added time started City went on a break and when a Mahrez shot was pushed out by the keeper there was Rodri to fire the ball home to give City the lead.
A better start to the second half when a defensive error by Koch helped City to add to the score. Grealish robbed him and passed to Haaland who made it two nil after 51 minutes.
City were playing with three at the back young Lewis helping Rodri in midfield. He does look very promising.
On 63 minutes on a City break De Bruyne passed to Haaland who then passed to Grealish who passed it back to Haaland to hit the ball past the keeper first time. Three nil and game over!
A few minutes later Ederson actually had to make a save. Then Lewis who had got a yellow card earlier was subbed by Cancelo. Foden came on for Grealish on 73 minutes and a minute later disaster struck. Stones gave a corner away and from the kick taken by Greenwood a glancing header by Struijk beat Ederson and it was 3-1. I did notice that Greenwood may have placed the ball for the corner well outside the white curve. VAR would have noticed this and the corner retaken. However there was no sign of VAR all match - perhaps still on holiday!
Anyway City go back to second with Haaland notching his 25th goal in 20 games beating the previous Messi record in 2009 -25 in 28 games.



Not the best of results for City fans as the sky blues failed to beat Everton. City made only one change from the win at Leeds -Benardo coming in for Gundogan. This left one hell of a strong bench - Foden, Walker, Alvarez, Phillips, Cancelo and Gundogan were there..
There was an early clash with Godfrey when Haaland lost a boot! He was soon back on and after 11 minutes he had a miss when he took a great through ball from De Bruyne and rounded Pickford but the angle was too narrow and he could not find the net.
Five minutes later Benardo got a yellow card for diving. After the World Cup incident when the ref in the final actually booked a player for diving it is becoming more of a possibility so City players should avoid doing it.
On 24 minutes City took the lead. Good work by Mahrez on the right wing ended with him passing to Haaland who shot first time into the net. It was his 27th league goal.
On 30 minutes Kevin got booked - a bit unusual . Everton did some attacking but failed to trouble Ederson. Just before half time Stones hit the post from a cross at a free kick.
After Grealish had won a corner which was cleared we had a long break after an assistant referee had a major problem with his communication equipment.
This delay put a stop to City pressure and alas on 64 minutes Rodri passed to an opponent and away went Gray into the City penalty area and cracked a shot into the far top corner Ederson having no chance - one all - disaster.
City did their best to get a winner but the back five of Everton gave them few chances and on 87 minutes Pep made three changes -Gundogan on for Lewis , Foden for Grealish and Alvarez for Silva.
Even though there were lots of added time -13 minutes - City with just three at the back failed to find the net. Perhaps the subs should have come on earlier. With Arsenal winning later it will be very difficult to catch them at the moment. It was a bad tempered match with 7 yellow cards


A tough win at Stamford Bridge for City. After a really poor half display the sky blues showed much better form in the second half and pressure was back on leaders Arsenal.
After just three minutes Sterling - remember him - pulled a muscle and was subbed a few minutes later. City were playing three at the back with Cancelo playing down the right. On 16 minutes a brilliant tackle by John Stone saved the day stopping Pulisic from testing Ederson.
Not a great deal of creativity or action by City in the first 20 minutes with Haaland's first touch being after 21 minutes! On 24 minutes Ederson had to make a save and a few minutes later Haaland had to make a defensive header at a free kick. On 33 minutes Gundogan shot wide from a half chance and 4 minutes later Haaland went high with an effort. Just before half time Chelsea went near when they hit the post and Stones had to clear.
Then we had a tactical change by Pep. On came Lewis for Cancelo and Akanji for Walker. After such a poor display by City in the first half no doubt Pep gave the team a good chat at half time!
Early in the second half Haaland went close and it was obvious that City back to their best.
Foden was pulled back and from the free kick City got a corner and from this Ake hit the bar with a header. A few minutes later De Bruyne had a shot saved. Chelsea did manage to get a corner which was headed clear by Haaland.
On 60 minutes City made two more subs. Foden who had not had the best of games was subbed by Grealish and Mahrez came on for Benardo.
Almost straight away City scored! Three minutes after coming on Grealish made a brilliant pass across the six yard box and in ran Mahrez to score from close range.
On 72 minutes a cross by De Bruyne was just missed by Haaland. Chelsea did have a couple of chances but Ederson had an easy game. Phillips had a few minutes on the pitch when he subbed Rodri with 4 minutes to go.
It looks like Lewis is going to be a regular after yet another good performance. Foden was well off his best and De Bruyne made too many passing errors. The first half team organisation did not work so who will start on Sunday in the cup will be interesting.


Chelsea 4-0 home FA Cup R3
An easy win for City against a poor Chelsea side and considering Pep made 7 changes from the last league game against Chelsea it was a very good performance.
The opening minutes saw a lot of City pressure but we had a worrying moment when Rodri was injured on 8 minutes. Fortunately he was OK. A few minutes later a Mahrez cross was saved and then Foden shot just wide. On 18 minutes Palmer had a good break but alas he shot over the bar following a corner.
On 22 minutes Mahrez was brought down and he took the free kick himself cracking the ball into the top corner to give City the lead. Brilliant effort!!!
There was even better to come. City got a corner and Havertz put his hand up and dear old VAR
did a check for a hand ball. The result was a penalty to City and Alvarez took the kick just beating Kepa and the sky blues were now two up - surely game over!
Five minutes later Alvarez had another chance but his effort was saved. Then Benardo was fouled on the edge of the penalty area but this time the free kick taken by Mahrez was saved by the keeper for a corner.
A minute or so later a great City move ended in goal number three - Mahrez passed to Walker and his first time pass was shot home by Foden from close range. Surely game over now!
Just before half time City almost made it four but at a corner a cross by Foden was caught by Kepa.
On 54 minutes Rodri got a yellow card for a silly foul and shortly after Pep subbed Rodri for Phillips and Cancelo came on for Gomez. After Cancelo was fouled by Gallagher the Chelsea player got booked and on 70 minutes Benardo actually got a yellow for a silly trip.
A couple of minutes later Mahrez shot just wide. Then Chelsea actually got a corner conceded by Akanji but they failed to benefit from it and on 83 minutes Foden was brought down in the penalty area and it was so obvious VAR did not have anything to do. Mahrez took the kick and scored easily to make it four nil
Pep then brought on Lewis for Benardo and just before full time Cancelo was booked for a another silly foul. Overall it was a controlling second half for City who had already won the game in the first half. So now it will be Oxford or Arsenal in the next round. Unless there is a great surprise it is likely Arsenal will be our next cup opponents.


Southampton 0-2 away Carabao Cup
A terrible first half performance by City against bottom club Southampton saw them knocked out of the EFL Quarter Final. With an important league game against United coming up on Saturday Pep rested several key players. He made 4 changes from the Chelsea game with Cancelo, Phillips, Gundogan and Grealish starting.
An early misplaced pass by Cancelo was an sign of what was to come and on 5 minutes Gundogan shot wide after Palmer had won the ball. 2 minutes later Laporte gave a corner away with a late tackle and Ortega had some work to do. As the game progressed I could not believe the terrible City passing - so sloppy - giving the ball away to opponents so many times.
On 22 minutes Gomez gave the ball away and a break by Southampton ended with Lyanco passing to Mara who shot past Ortega to give the Saints the lead - City one down.
Six minutes later Djenepo spotted that Ortega was well out of his goal and shot over his head from 30 yards. What a terrible goal to concede.
Walker at centre back was having problems as was Gomez at left back and Philips making his first start looked too vulnerable.
It was no surprise that Pep realized his experiment was not working and he made three changes at half time - De Bruyne, Ake and Akanji came on for Palmer, Walker and Gomez.
We saw a difference in the first minutes of the second half when Kevin DB put a through ball to Alvarez but alas his shot went wide. There was certainly an improvement in City's play and on 55 minutes on came Haaland for Grealish and 7 minutes later Rodri was on for Phillips.
Despite several City attacks the sky blues failed to get a shot on target all game - terrible!
Lets hope the performance is much better against United at the weekend.




Offside - offside - offside - this will be the talking point of this derby game. There was a slight improvement in City's game from the Carabao Cup disaster with City making many changes from the Southampton match.
City did not have the best of starts with Walker making 2 bad passes in the first 5 minutes. Then a poor pass by Benardo let in United and the attack ended with Fernandes shooting just wide - a lucky escape. On 19 minutes City managed a corner which was cleared.
On 23 minutes Haaland had his first shot (perhaps touch) blocked and a couple of minutes later De Bruyne gave a good pass to Foden but alas he was offside.
On the half hour United defender Malacia goes down supposedly injured but is fine two minutes later. Perhaps 'injured' players should have to stay off the pitch for at least 5 minutes.
City did have a lucky escape a minute or so later when Ederson making his 200th appearance for City rushed out to stop Rashford but he was beaten and Rashford shot at the empty goal but luckily for City Walker cleared to save the situation.
Just before half time Walker did have a shot from long range but alas it went just wide.
Three minutes into the second half Benardo had a shot blocked and after another City attack broke down Grealish came on for Foden who had not been at his best.
After Grealish had won a free kick on the left Mahrez passed to De Bruyne who went to the goal line and crossed and up jumped Grealish to head home and City were one up on 60 minutes - an excellent goal.
On 78 minutes came the controversial moment. Casemiro passed to Rashford who was well offside and before the law changed the linesman would have raised his flag and City would have had a free kick. Oh no not now - because Rashford never actually touched the ball which ran on for Fernandes who scored. The linesman did raise his flag and the 'event' went to VAR. A goal was given despite the attention and reaction that both Ederson and Akanji would have had when Rashford was so offside.
A few minutes later we had another disaster when Rashford scored from close range and despite 7 extra minutes City were unable to get a goal so that is two losses on the run.
Although City are having a lot of possession their goal scoring chances are becoming much too rare and Pep will have to make some tactical changes.
With De Bruyne well below his best and Haaland getting less of the ball City will have to improve a lot to catch Arsenal.



What a comeback by City! Magnificent! With City making several changes from the United loss including the surprise decision to drop De Bruyne to the bench and the inclusion of Alvarez to help Haaland who had not found the net recently we wondered whether the sky blues would give Arsenal something to worry about.
After a couple of early Spurs attacks a cross by Lewis was just too high for Haaland. On 18 minutes Gundogan shot wide and a bit later Alvarez had an effort blocked following a corner.
On 21 minutes a silly foul by Mahrez earned him a yellow card. Then Rico Lewis who was playing well forward was fouled and a minute or so later Romero got a yellow for a foul on Akanji. City continued to attack winning several corners but failing to get a decent shot on goal. On the half hour Hojbjerg got a yellow card for a bad foul on Lewis who was really playing well.
On 35 minutes Ederson actually had to make a save - from a header and shortly after Kane had a shot blocked. At the other end Lewis tried a shot from outside the penalty area but alas it was saved. On 42 minutes Haaland got a pass from Ake but his effort was saved and shortly after his header just went over the bar. It was looking like a goal-less first half.
Then disaster struck on 44 minutes when Ederson passed to a marked Rodri and Kulusevski scored an easy goal to give Spurs the lead - It was obvious that it was a terrible error by the City keeper and worse was to come. A minutes or so later Kane won the ball in the box and when he shot from a narrow angle Ederson pushed the ball to Royal who headed home to make it two nil to Tottenham - unbelievable!
Early in the second half Alvarez shot well wide but he made up for this on 51 minutes. Lewis passed to Mahrez who dashed down the right wing and fooled a defender by using his right foot to cross and Alvarez was able to score from close range. A minute later it was two all!
Incredible - Haaland scoring from close range with a header thanks to Mahrez!
It was Mahrez again in action a couple of minutes later when he just shot wide. Spurs came back on 59 minutes and Kane launched an attack but just when it looked like Peresic would score Lewis saved the day deflecting his effort onto the bar and away.
On 63 minutes a long pass by Rodrigo reached Mahrez who beat a defender - dashed down the wing and scored with his right foot from a very narrow angle - amazing - we are leading
3-2. Spurs made 5000 changes but City remained on top and made a couple of changes - Benardo came on for Gundogan and after a negative VAR shout for a City penalty Walker came on for the injured Lewis.
On 89 minutes a long kick by Ederson ended with Mahrez taking advantage of a defensive error and scoring to make it 4-2 - amazing after that first half.
Both Mahrez and Lewis had great games. Haaland at last scored again but was not at his best .Grealish down the right did well and once made a defensive tackle deep on the other wing.

City made just 2 changes from the Spurs win - De Bruyne returned as did Laporte and the sky blues were attacking very early Mahrez winning a corner on 2 minutes. After a scuffle it was cleared. There was a slight worry when Gundogan was fouled by Kilman 8 minutes later and was down for several minutes. He recovered and Kilman got a yellow card.
A few minutes later Lewis is brought down and this time it is Lemina who got the caution. City were putting on the pressure and on 18 minutes Sa has to save from Haaland.
On 25 minutes Rodri was booked but City were well on top and Grealish had an effort saved and a Gundogan header was too high.
Just when it looked like we were going to have a goalless first half Mahrez passed to De Bruyne who then crossed brilliantly to Haaland who scored with a good header. At last a Haaland goal - his 23rd league one
City might have made it more before the break but for some brilliant clearances by Collins on the line.
Wolves made 3 changes at half time and City brought on Ake for Lewis.
The visitors actually won a corner early in the second half but then on 49 minutes Gundogan is brought down by Neves in the penalty area and the ref gives a penalty - no need for VAR this time.
Haaland sends the keeper the wrong way and scores his second goal of the afternoon - his 24th League goal - City two up
Four minutes later the Wolves keeper passes to Mahrez instead of a colleague and Mahrez passes to Haaland who completes his hat-trick from close range - City three up and game over. It was Haaland's 25th in the league and 31st in all games - incredible.
This enabled Pep to take Haaland off and bring on Alvarez. Bringing on Ake enabled Laporte to partner Stones in central defence with Akanji moving to right back.
It looked like Mahrez had scored number 4 for City on 66 minutes when put through by De Bruyne but alas VAR said his toe was offside so no goal.
Wolves did try to score and Ederson did have a save to make. Alvarez almost scored but the keeper saved with his toe!
City made a couple more changes - bringing on Phillips for Rodri and Benardo for Kevin DB and a little later Palmer for Mahrez.
On 80 minutes Gundogan should have scored with a header from a pass by Benardo but it went over the bar.
It will be interesting to see who Pep picks for the Cup game against Arsenal on Friday!!





A tough game against the Premier League leaders who had made several changes from their regular side. City only made two changes - the main one being Ortega coming in for Ederson.
On 2 minutes Haaland shouts for a free kick but it goes the other way and a minutes later Rodri shoots from outside the area but alas it goes wide. On 5 minutes Ortega has to make a really good save from Tomiyasu following an Arsenal attack down the left wing.
Haaland tries an acrobatic effort on 9 minutes but a defender on the line blocks the shot.
City are not settled at all and Arsenal are pressing City all the time. On 21 minutes Ortega has to save from Trossard. A few minutes later De Bruyne shoots just wide after a good move On 28 minutes Haaland gets an elbow on the head and goes down but no free kick - VAR must be having a tea break!
Arsenal miss another chance when Niketiah shoots wide. 5 minutes later Haaland shoots over the bar and then a few minutes later he is fouled by Holding who gets a yellow card.
Just before half time John Stones pulls a muscle and has to go off and is replaced by Laporte.
City improve a bit in the second half and a Lewis shot hits the side netting on 52 minutes. The Arsenal keeper has a slight injury when saving from De Bruyne and then on 58 minutes City made two subs. Alvarez replaced Mahrez and Walker took over right back from Lewis.
Shortly after Viera has a chance for Arsenal but shoots wide.
The vital moment came on 64 minutes when Alvarez hit the post with a good shot from outside the area. The ball came across to the other wing and good work by Grealish ended with him slipping the ball to Ake who passed the ball into the far corner of the goal with the keeper beaten - One nil to City - at last!!!
Shortly after Zinchenko came on for Arsenal and Benardo replaced De Bruyne who was a bit below form.
City then had to keep Arsenal out and there were two good saves from Ortega and good defending by Laporte.
We now have to wait until Monday to find out who we will beat in the next round!