City 1 Leicester City 0
May 6th 2019 att.54,506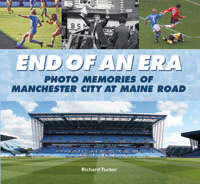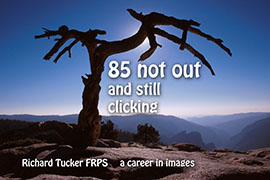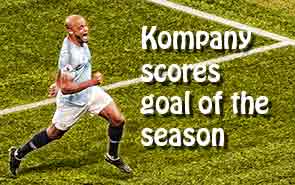 What a goal. One to remember for all City fans. The magnificent shot by Vincent Kompany put City back on top of the Premiership and possibly the title. It was his first this season and his 20th for City. Oh and it was his first from outside the box!
To retain the title all City have to do is to win at Brighton unless Liverpool slip up against Wolves. It was not the greatest game as Leicester defended well, were well organized and gave few chances to City. They were dangerous on the break but they wasted the few times they had a chance. Benardo once again showed lots of skill but both Foden and Sterling were below their best.
However winning all these games in a row without their two star players De Bruyne and Fernandinho has put City in a strong position and a few summer buys will reinforce the squad.
Ederson had little to do - just a few shots directly at him so yet another clean sheet. Kompany organized the defence well and Gundogan standing in for Fernandinho did quite well.
For City fans there was a little bit of tension until Kompany scored the 100th goal scored at the Etihad in 29 games in 2018-19 - amazing.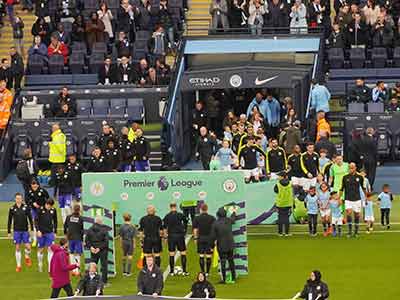 City made one change from the Burnley win Foden coming in for Sane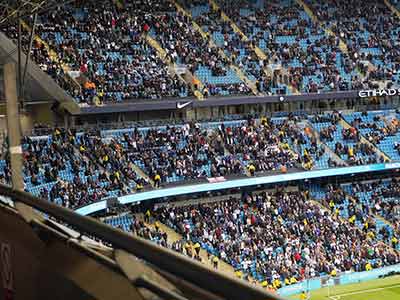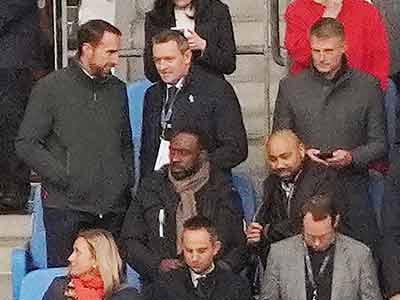 Leicester brought quite a few supporters to the game
The England Manager also was there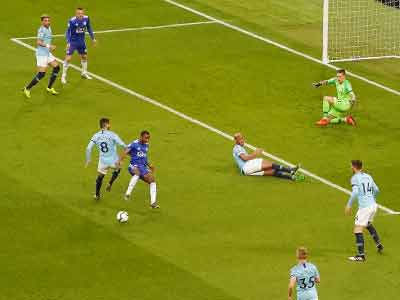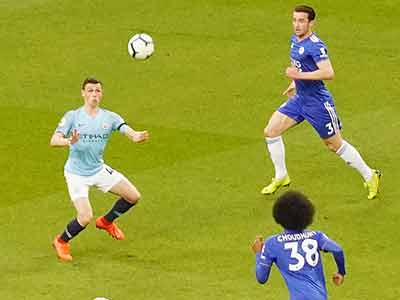 Kompany in action early blocking a shot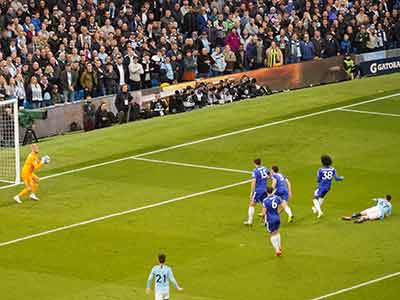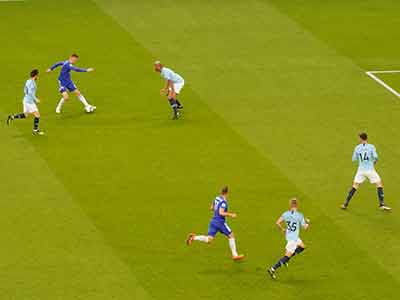 .....but he shoots straight at the keeper who saves
A Leicester attack ends with an easy save for Ederson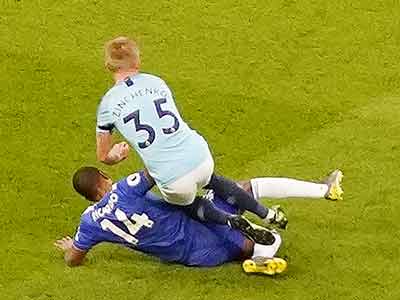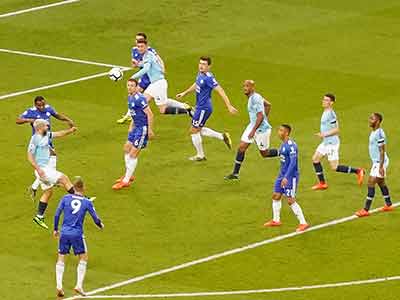 Zinchenko is brought down but Leicester clear the free kick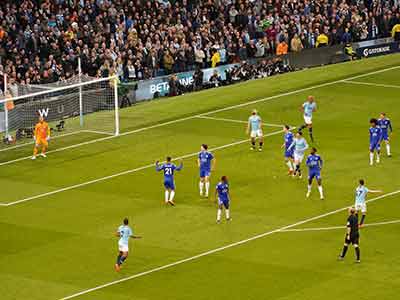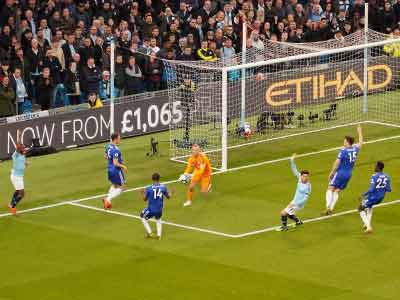 A shot from Foden goes well over the bar
City claim a possible hand ball!!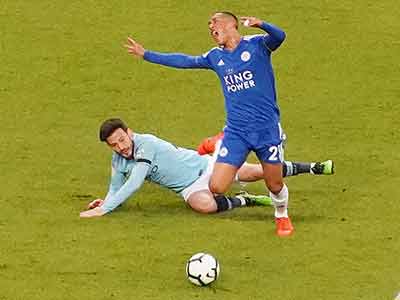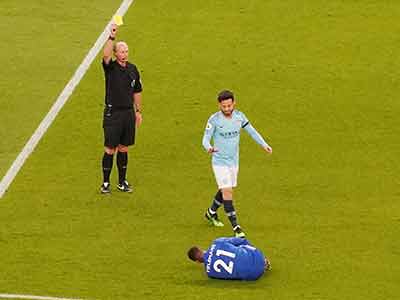 David Silva brings down Tielemans and gets a yellow card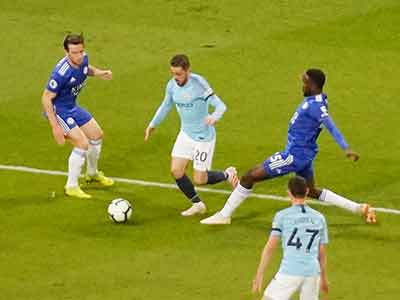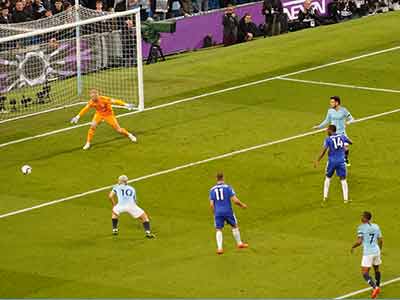 Benardo looks to be in good form
a Foden effort is deflected for a corner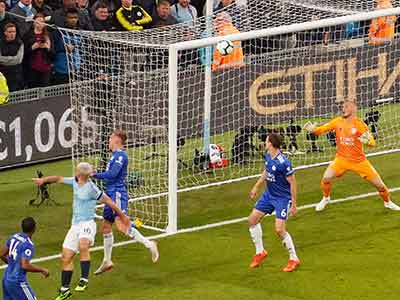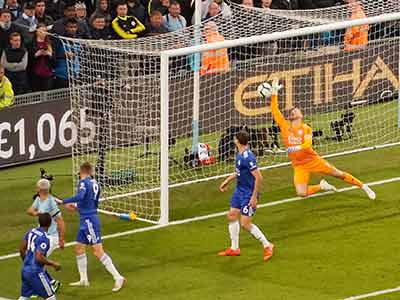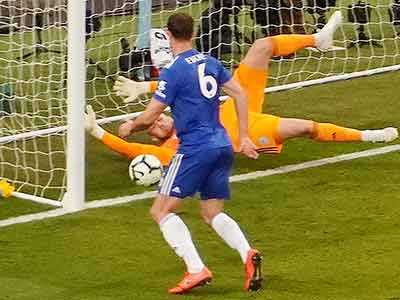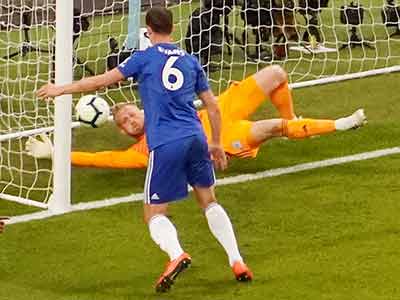 A header by Aguero is saved by Schmeichel but it looks like the ball did eventually go over the line!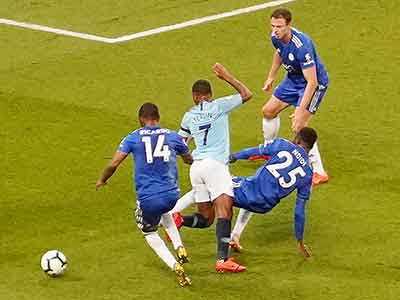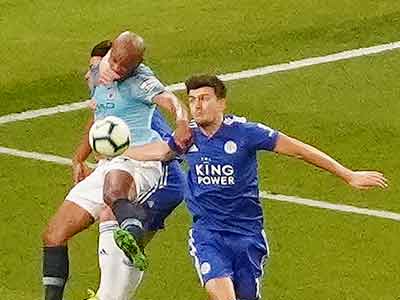 Sterling just fails to break through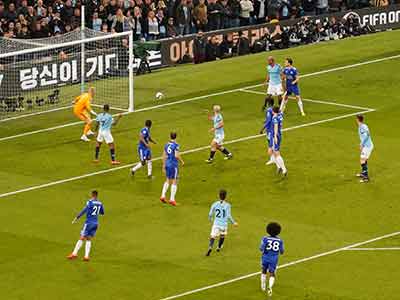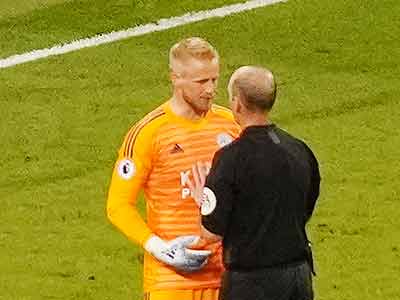 Referee Dean has a word with Kasper S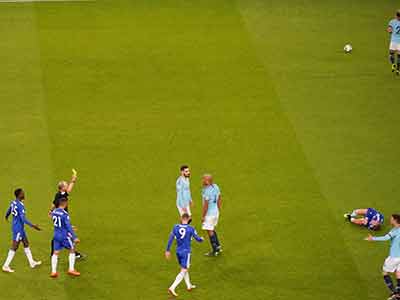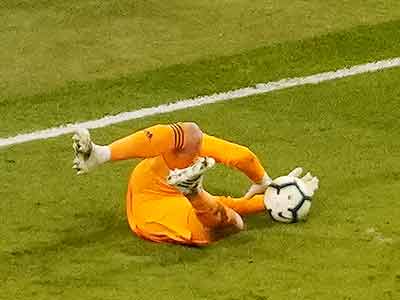 Kompany gets a yellow card for a foul on Maddison
Schmeichel saves from Benardo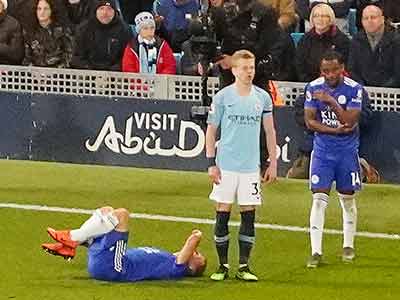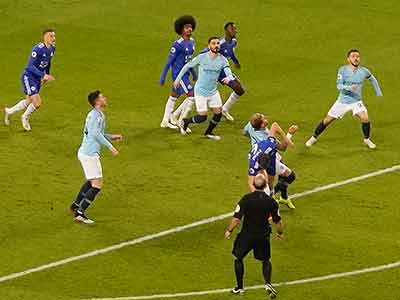 A foul by Zinchenko early in the second half but City clear the free kick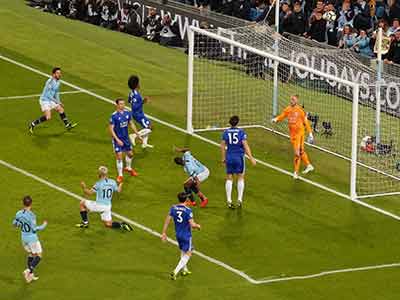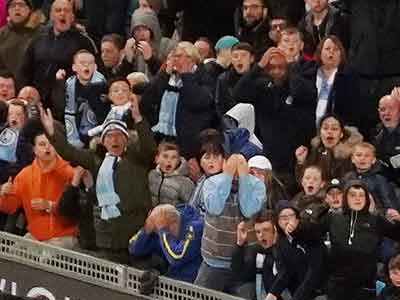 Sterling misses a fairly easy header much to the dismay of the North Stand!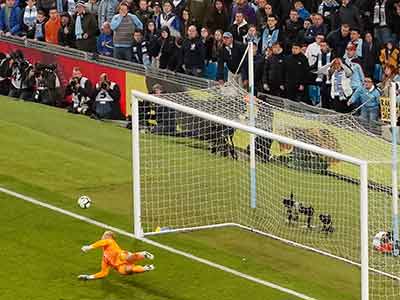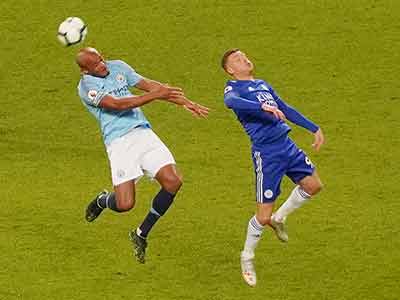 A Gundogan shot goes just wide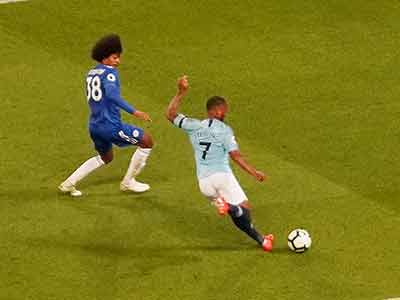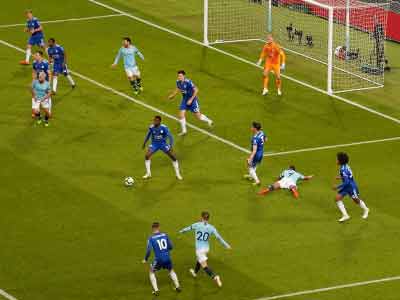 Sterling breaks down the right wing and appears to be brought down but no whistle!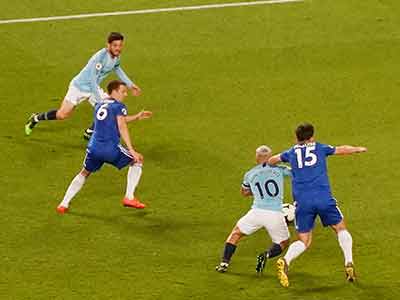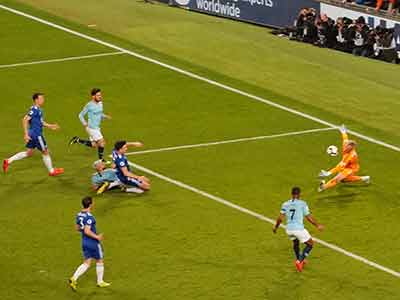 On 69 minutes Aguero has a shot saved by the keeper......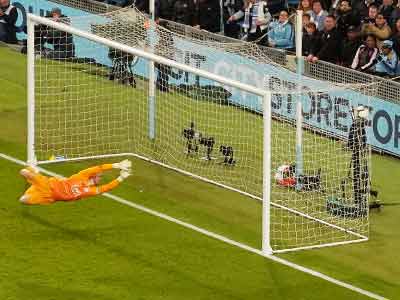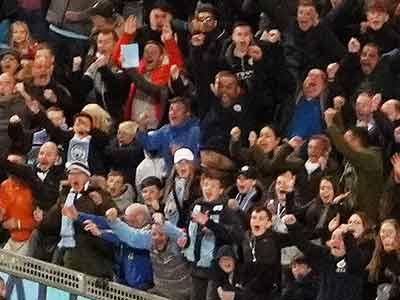 ...but a minute later Kompany shoots from well outside the penalty area and the ball flies into the top corner despite the efforts by the keeper and the North Stand go mad as City take the lead. Magic - Amazing - What a shot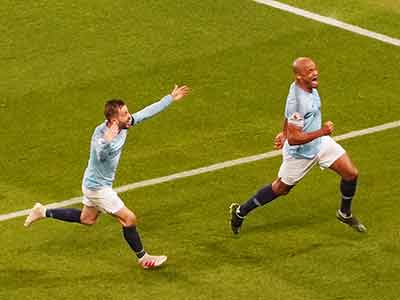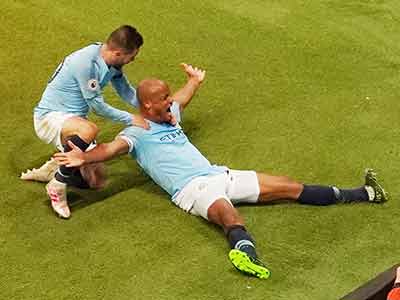 It was an amazing goal and is likely to be the goal of the season. Vincent always scored special ones!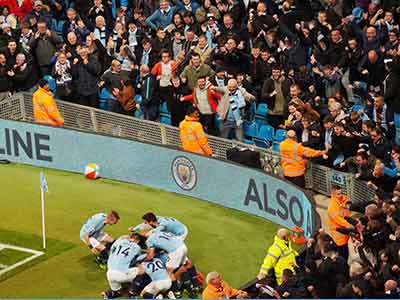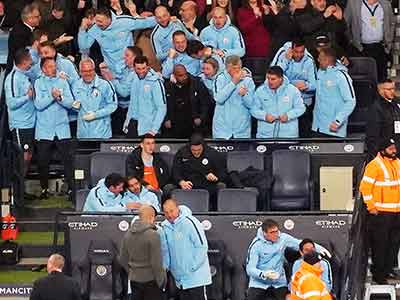 The City players pile in and even the bench look pleased!!!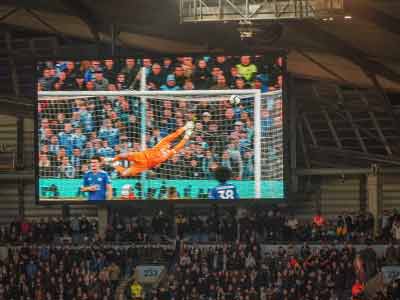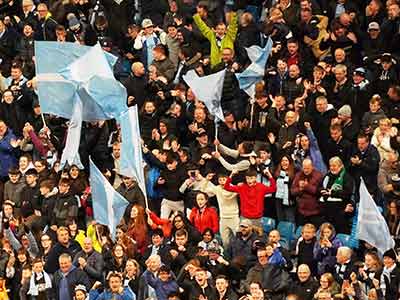 That image will remain in City hearts for ever!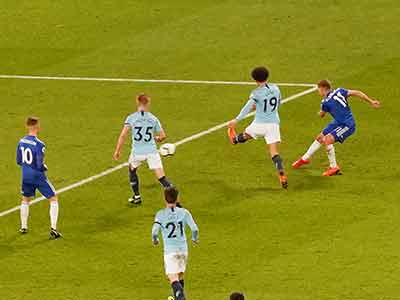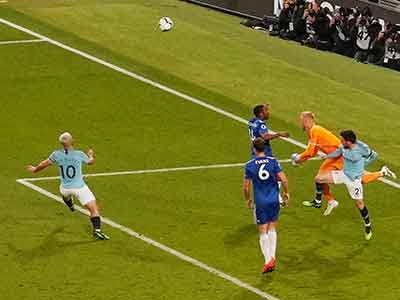 Albrighton shoots right at Ederson and it's an easy save
City fail to add to their score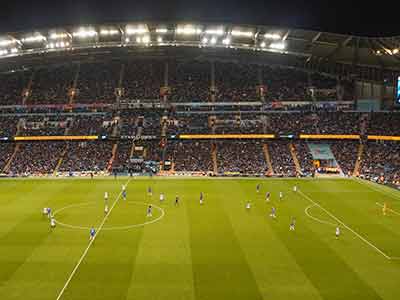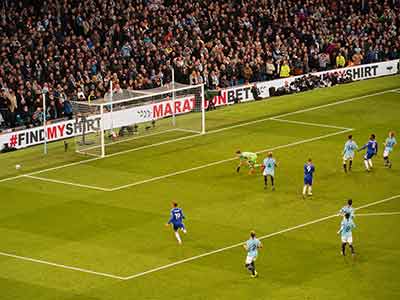 Ederson tries some very long goal kicks
Iheanacho shoots well wide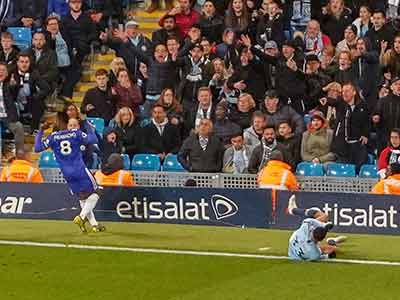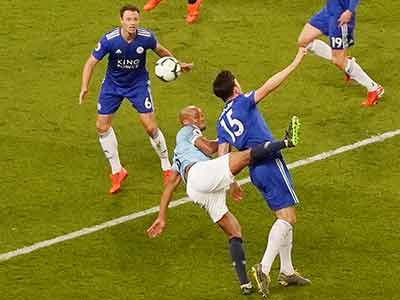 Just after his miss Iheanacho gets a yellow card for a foul
Kompany has some last minute action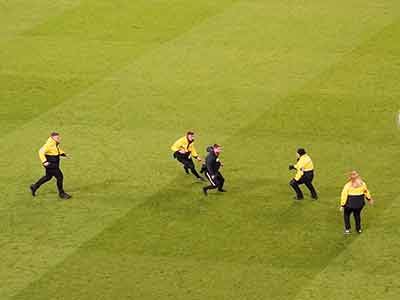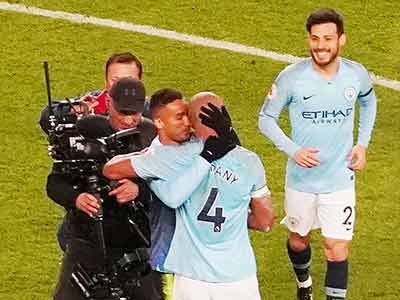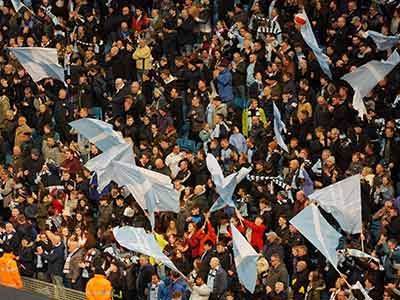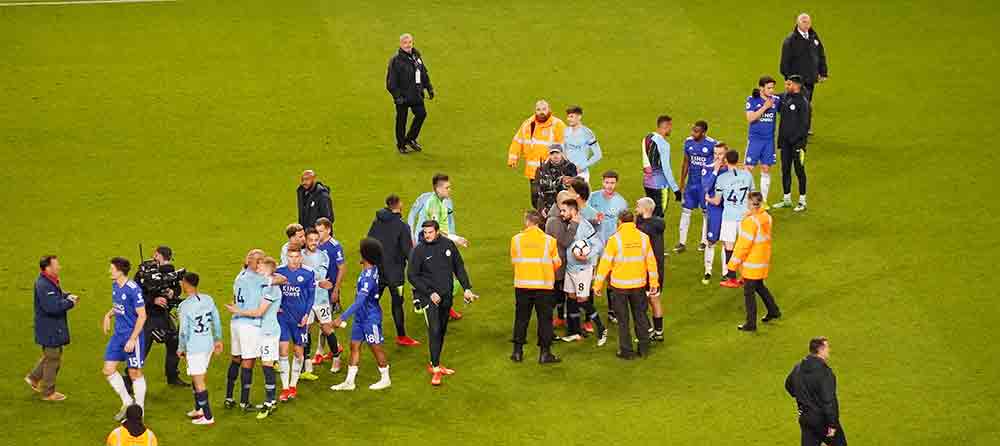 The managers meet at the final whistle
Danilo thanks the skipper
A final wave of the flags
A tough game ends in victory for City and it's Brighton next stop
A final look at the Etihad
Ederson 6.5: Walker 7.5, Kompany 9.5, Laporte 7.5, Zinchenko 7: Gundogan 7.5, Silva 6.5 (Stones), Sterling 6.5, Foden 6.5 ( Sane) Benardo 8, Aguero 7 (Jesus)
.