City 1 Wigan 0
March 5th 2011 44,864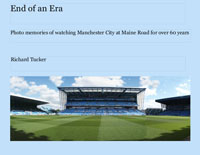 My book 'End of an Era' containing photo memories of days at Maine Road is now available from Blurb.com.
There are over 300 images on 200 pages.
Click on the image for details

Lucky Lucky City! Not a memorable match for City supporters but at least we managed three points on a day when the players looked tired after so many games in recent weeks. Wigan dominated the second half and spurned several good chances. Luckily we had the return of Kompany and the continued good form of Lescott helped Hart to keep another clean sheet. Our goal too was the result of a late Xmas gift from keeper Al Habsi who somehow managed to let a shot from Silva squirm under his body to roll over the line. Richards and Zabaleta performed well at fullback but we failed to reap the benefit of our best spell in the first half when potential killer passes just failed to come off. Balotelli showed some lovely bits of skill but then failed to make the most of them. Silva worked very hard and was rewarded with his goal
Hopefully the defence will do its job on Thursday in Kiev and the players will be back to normal and not giving the ball away so much.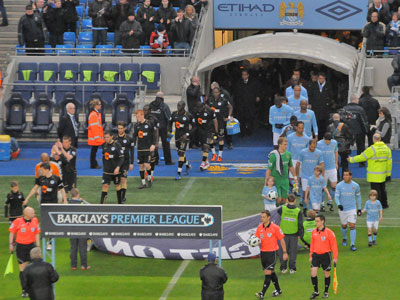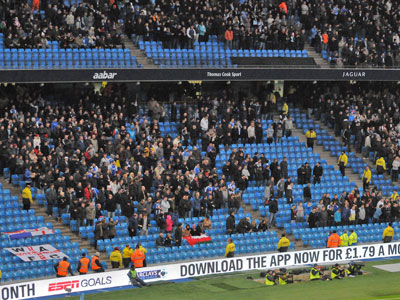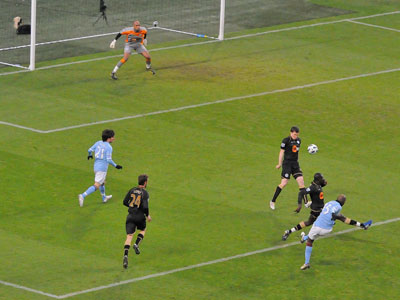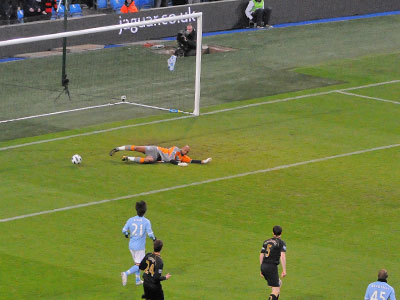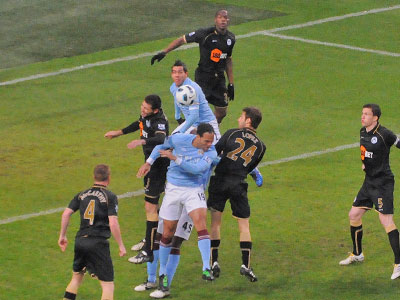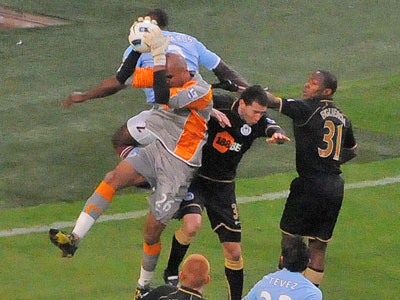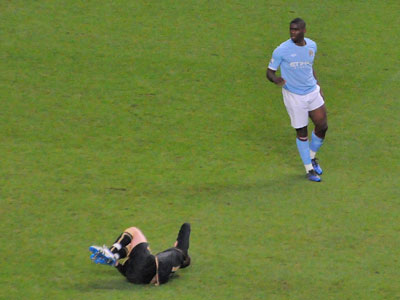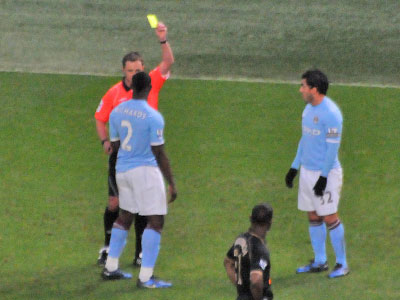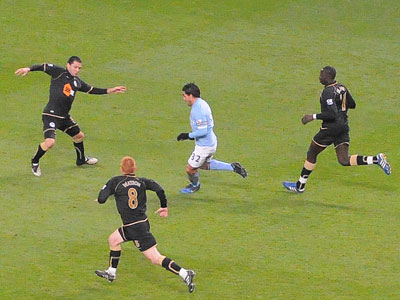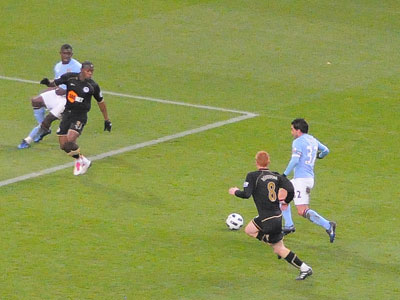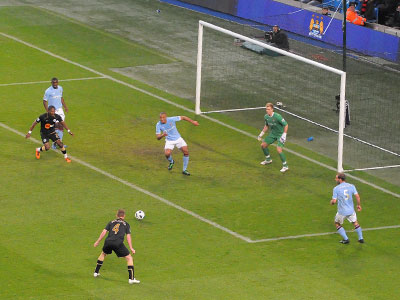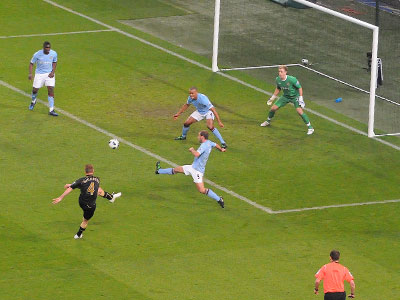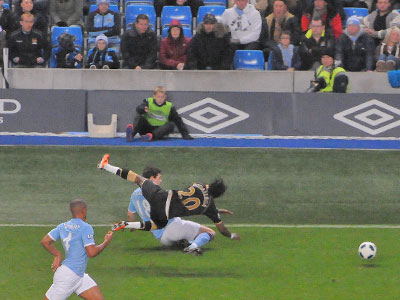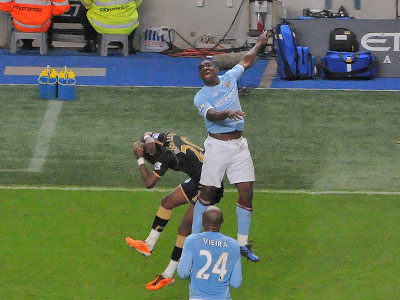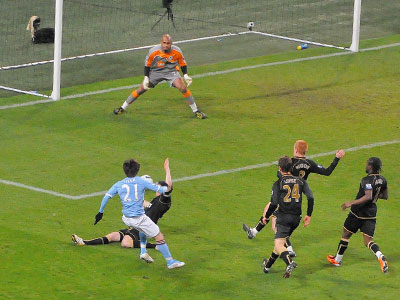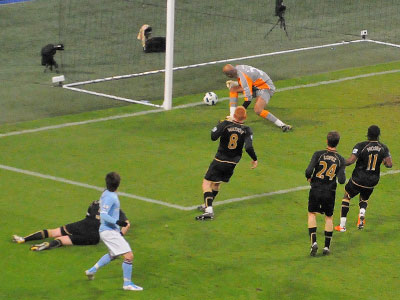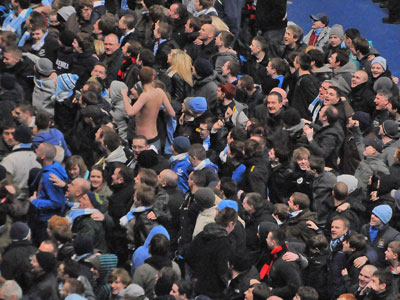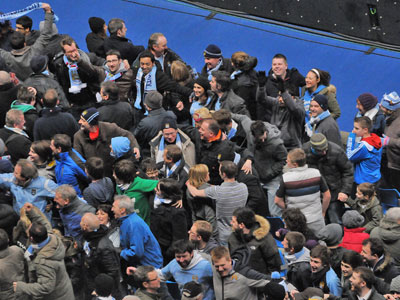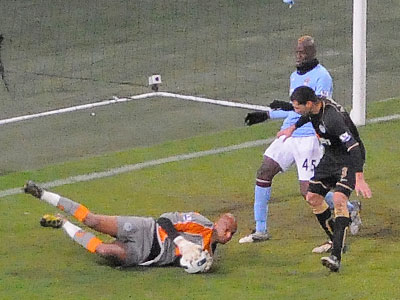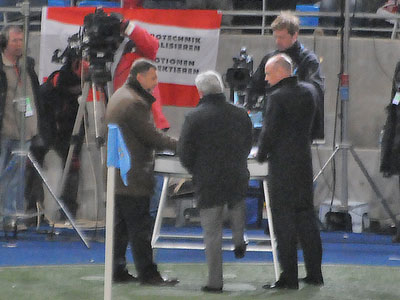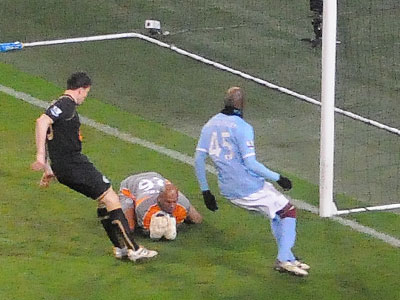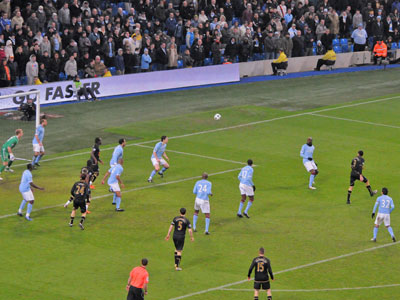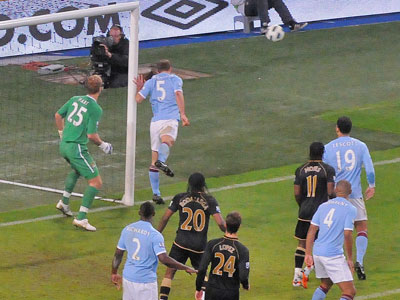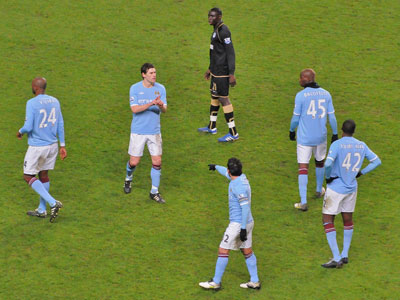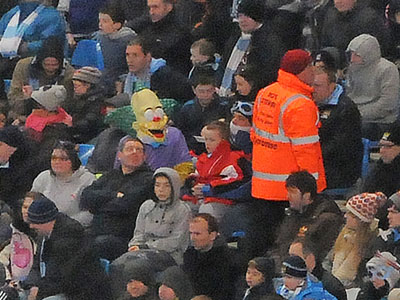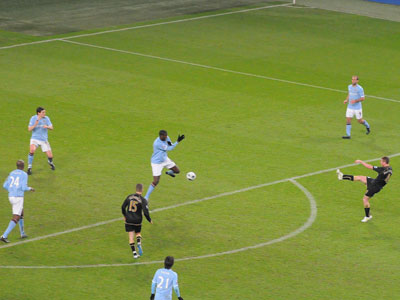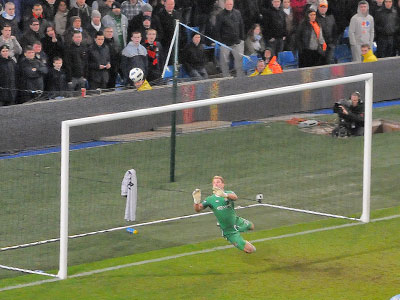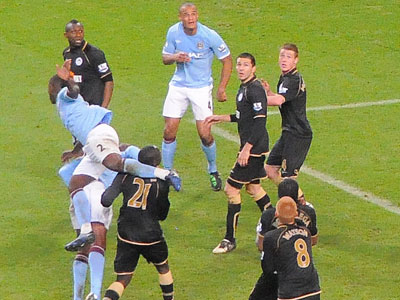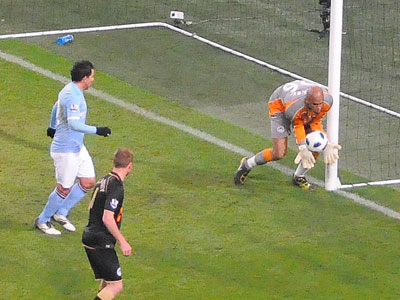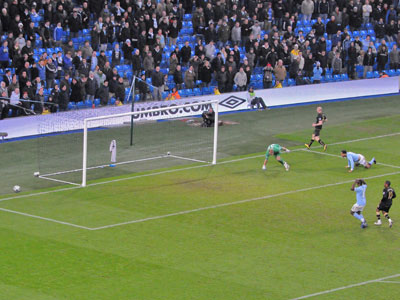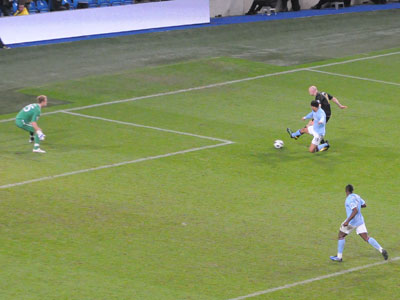 In the absence of Kolo Toure due to Dietpillgate Kompany returned and on the bench was De Jong back from injury
Not very good support by Wigan supporters with less than 500 turning up
City almost scored in the first few minutes when a swerving shot from Mario Balotelli was blocked with great difficulty by Al Habsi
City forced several corners but Wigan managed to get them clear
On 16 minutes a rather wild over enthusiastic tackle by Richards on Cleverley earned him a yellow card.
Some referees might have made it red
On 23 minutes Tevez made a good individual run beating several players......
....... but his final effort goes just wide of the post
On 29 minutes a poor clarence by Kompany went straight to McCarthy who shot wide of the far post.
Lucky escape for City
Rodallega is first upended by Barry ( who got a yellow) then has to take cover as Richards jumps for the ball
On 37 minutes City got the all important first goal ( and the only one as it happened). Silva took a pass from Viera and cut in towards goal. His shot went between the legs of Al Habsi and rolled over the line
It was a gift that Silva readily accepted as the Wigan defenders showed their feelings
Then we had the Poznan celebration and there was a sense of relief
A dangerous cross from Yaya Toure is saved by Al Habsi
During half time Kevin Keegan and Rosler discus the first half
Immediately after the start of the second half a cross from Richards was taken by the keeper with Balotelli just failing to connect with the ball
A few minutes later and from a corner a shot by Acaraz hits the post and runs clear. A spot of luck
While the ball is dead there is a quick meeting by a group of City players.
I doubt whether they were discussing who was behind the mask in the North Stand!
On 60 minutes Hart made a good save from a shot from McCarthy
Richards flies high at a corner
Al Habsi saves at a corner
City supporters tried to lift the team by a round the ground Poznan celebration
Wigan almost equalized in the final moments when Sammon shot just wide when well placed. Phew!
Team
Hart 7.5: Richards 7, Kompany 7.5, Lescott 8, Zabaleta 7: Viera 6.5, Barry 7, Yaya Toure 7, Silva 7.5 (de Jong ), Tevez 7( Dzeko), Balotelli 7 ( Kolarov 7)