Manchester City 2 Portsmouth 0 January 31st 2010
Barclays Premier League att 44,092

Cannot remember when I saw so many glum faces leaving Eastlands after a City win! This was a poor City display. The Carling Cup game against United mid-week had taken its toll. The atmosphere today was really poor and it could not have been good TV viewing. Poor Portsmouth at the bottom of the league and in dire financial circumstances had only 500 or so supporters and they must have had a depressing long journey back home. Portsmouth spurned two chances before Adebayor and Kompany late in the first half put paid to their chances of pulling off a surprise. There was little to remember in the second half and by the time the 4th official put up the board informing us that there were 4 minutes extra to play many seats were empty. This win leaves City in 6th place but if they were to win their games in hand they would be in 4th place so we really should be feeling more optimistic. I hope the injuries to Zabaleta and Kompany are not too serious. Kompany has been playing really well .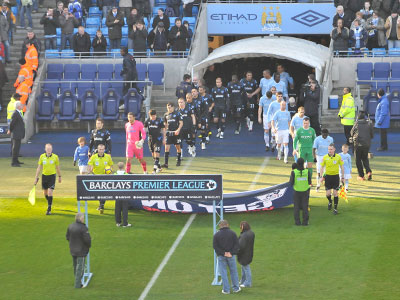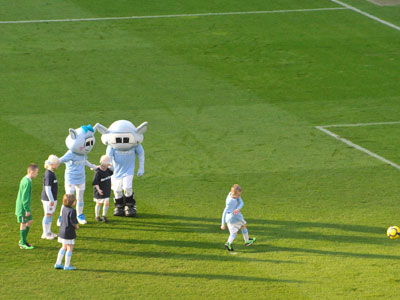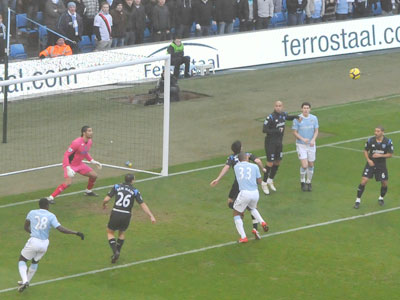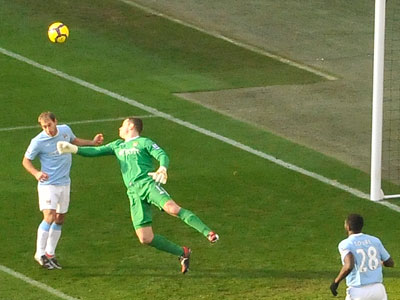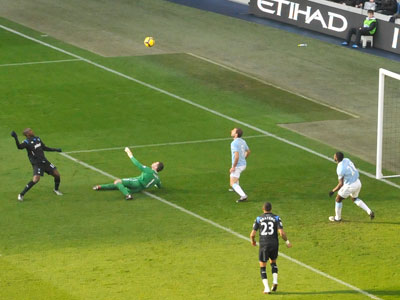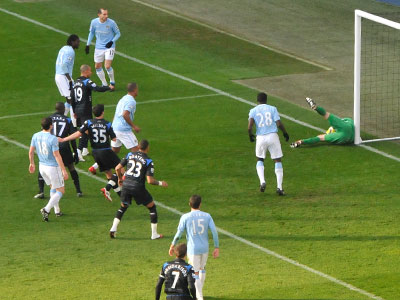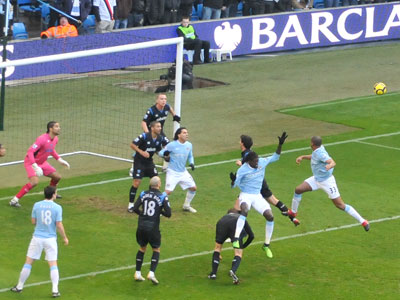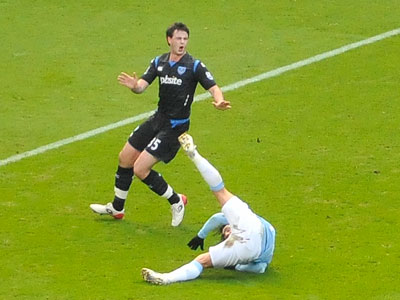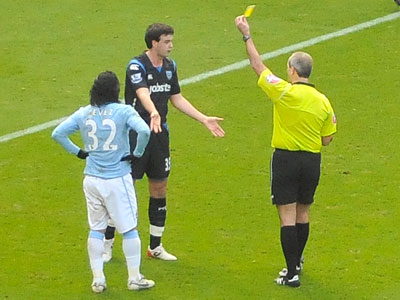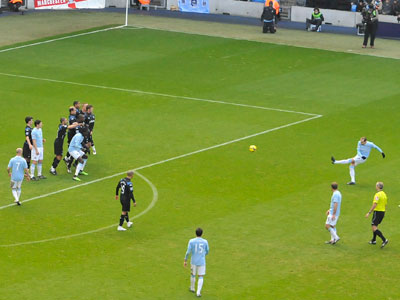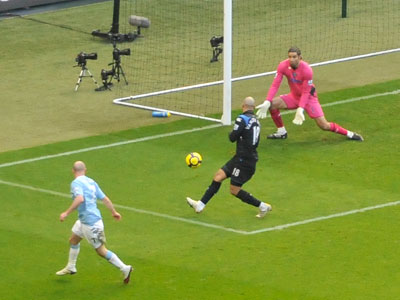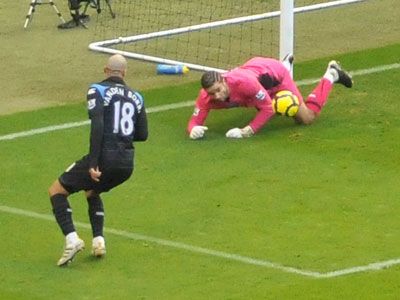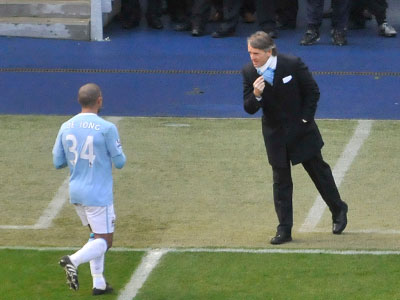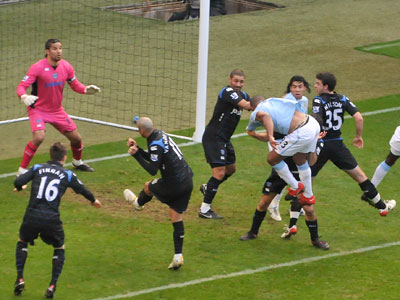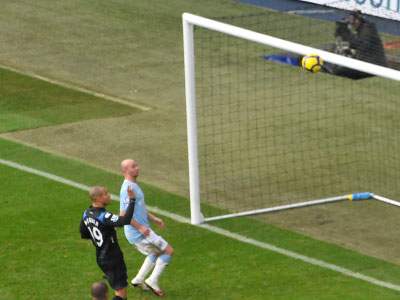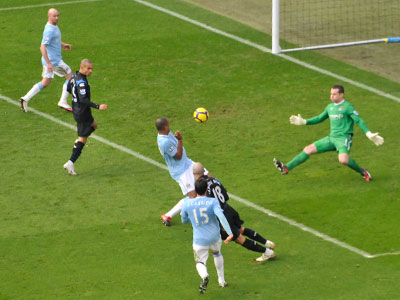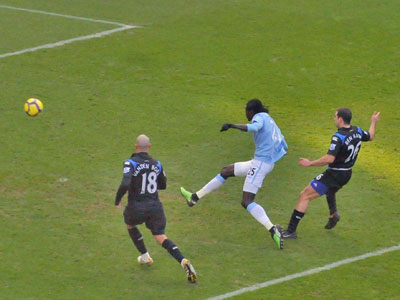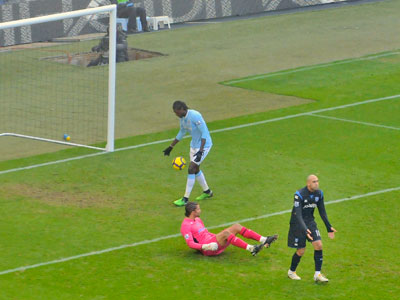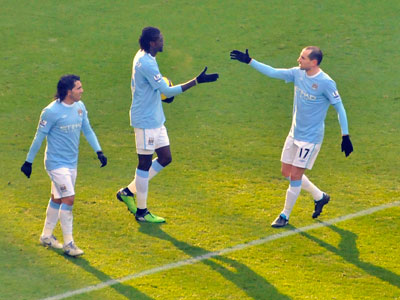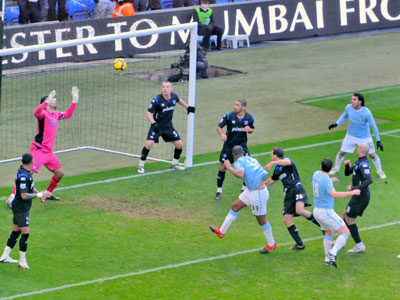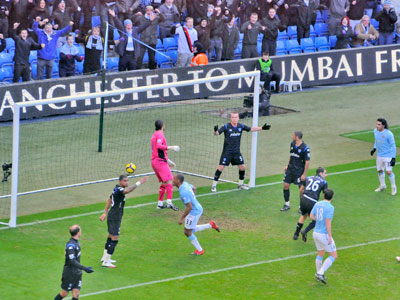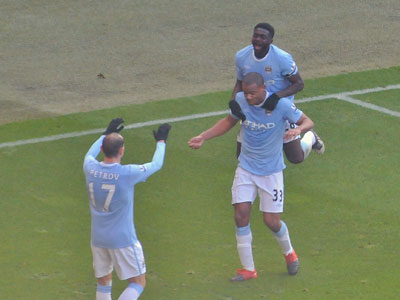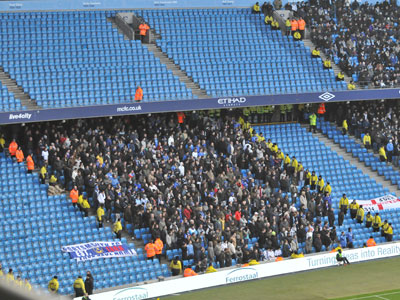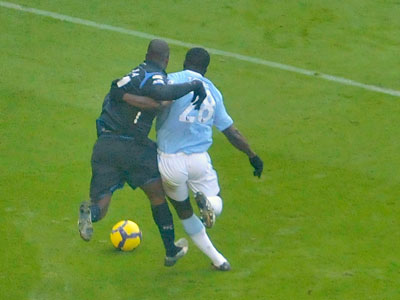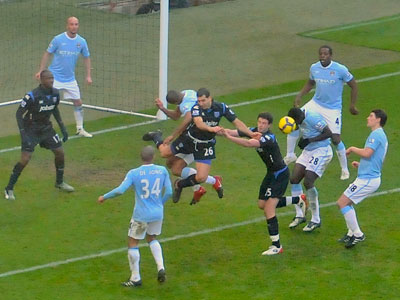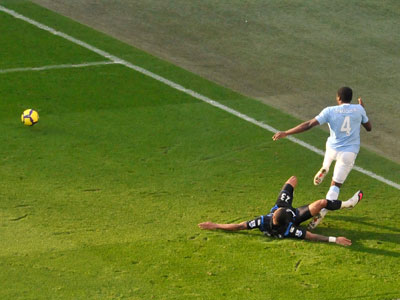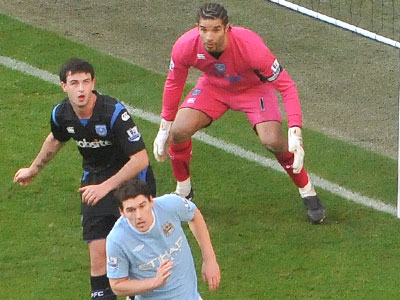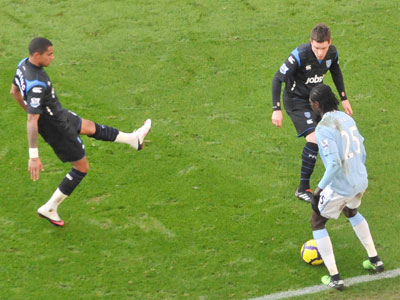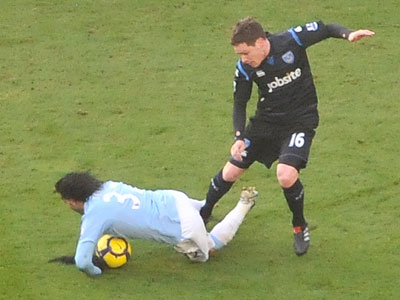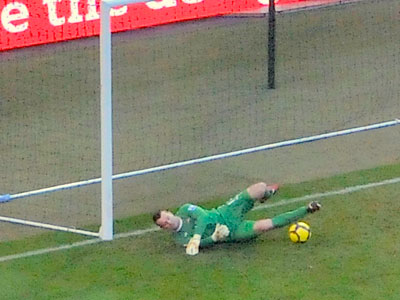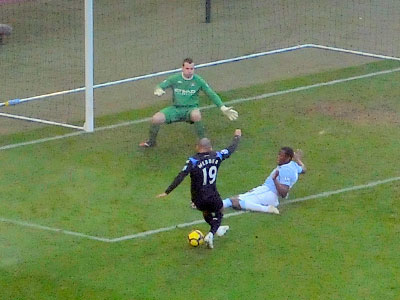 Moonchester and Moonbeam had the important job of controlling the mascots pre-game kick-in!
City welcomed back Toure and Adebayor. Zabaleta moved to right back in place of the injured Richards.
City had an early corner but it was cleared comfortably
After three minutes a long cross by webber was miss-punched by Given ........
....and fortunately for City Utaka missed a chance
On 8 minutes Given was in action again saving from O'Hara
Portsmouth managed to clear several corners on the trot
After 23 minutes Wilson brought down Tevez......
..... and got a yellow card for his trouble
The free kick taken by Petrov hit the wall and was partially cleared but a further effort by Petrov went wide
A cross from Tevez reached Ireland but his shot was blocked by David James who didn't save cleanly but these was no City player near enough to take advantage of the error.
Roberto Mancini checks if Nigel de Jong has heard the latest about John Terry!
Another City corner causes a bit of panic in the Portsmouth goal box
City had a narrow escape two minutes before half time when a shot from Vanden Borre came down from the bar ......
..... and was eventually cleared by Kompany
A few minutes later and City were ahead. A long ball from Ireland found Adebayor who brought the ball down and thumped it past James in one movement. Brilliant!! Real class.
After the tragic events involving the Togo team in Africa it was good to see Adebayor back
He is congratulated by Petrov and you can see Ade's hot breathe after his effort on such a cold day.
There was worse to come for Portsmouth as City doubled their score just before half time. A Martin Petrov corner is headed home by Vincent Kompany - a rare but well deserved goal by the City defender
The goal silenced the vocal Pompey supporters and half time came with City two nil up
The return of Toure to the defence brought more stability and experience to the City rearguard especially at the start of the second half when Portsmouth put pressure on the City goal
Nedum Onuoha -who had replaced the injured Zabaleta - crosses
Nice to see David James back at Eastlands. Will he stay at Pompey I wonder!
Steve Finnan brings Tevez to his knees and concedes a free kick
Adebayor held the line quite well considering recent events in Africa
AFter 65 minutes Portsmouth had their last chance. A shot from Basinas was pushed out by Given but Webber failed to take advantage
Late in the game Tevez beat Ben Haim ( remember him) but his shot hit the post. So ended a game to forget
Team
Given 6: Zabaleta 7 ( Onuoha 7), Toure 7.5, Kompany 8 ( Boyata 7), Garrido 6.5: Ireland 7.5, Petrov 7 (Bellamy 7) , Barry 6.5, De Jong 7.5, Adebayor 7.5, Tevez 7.5