Manchester City 0 Liverpool 0 February 21st 2010
Barclays Premier League att 47,203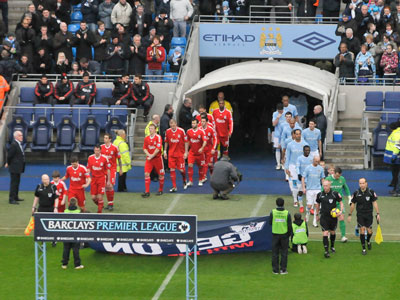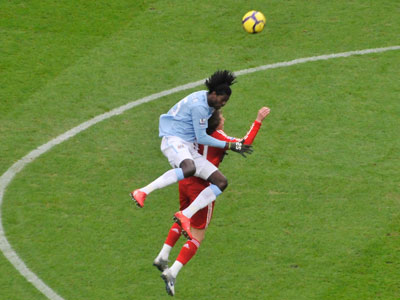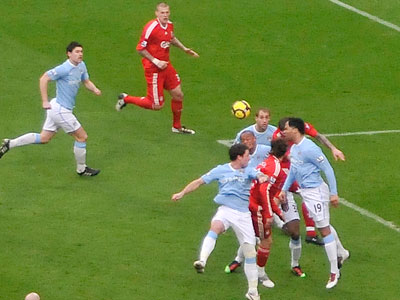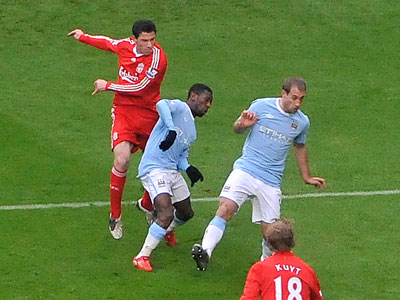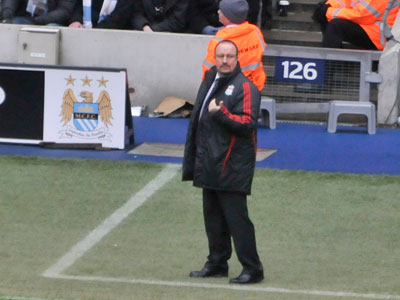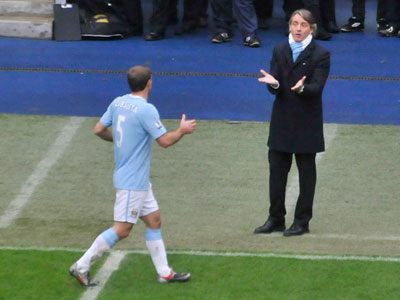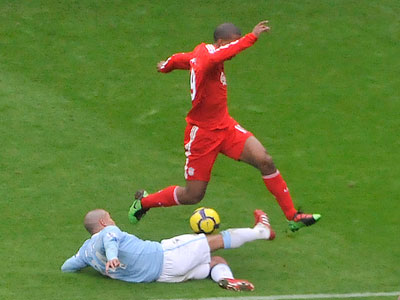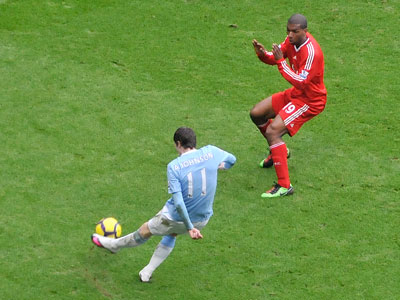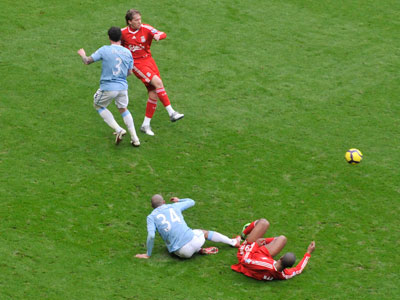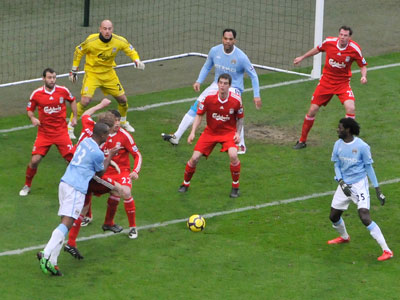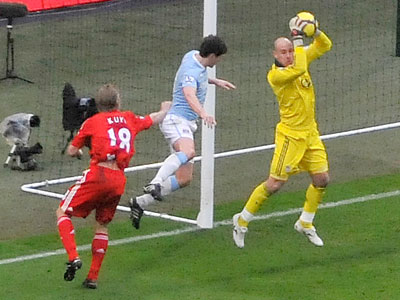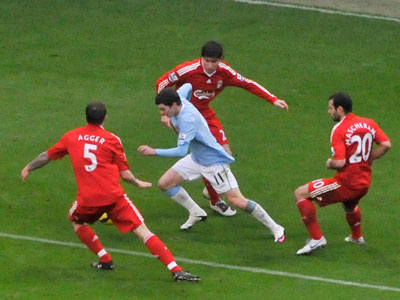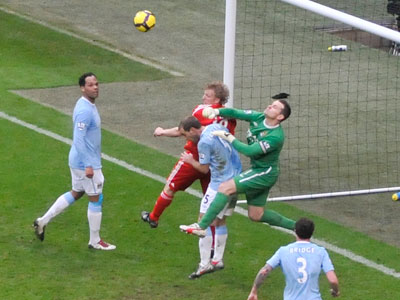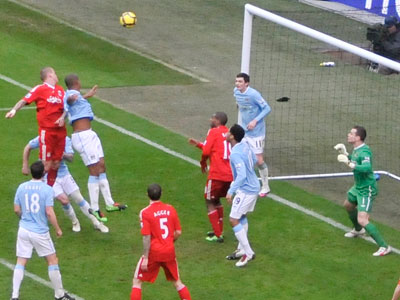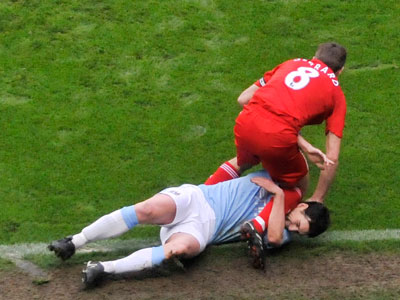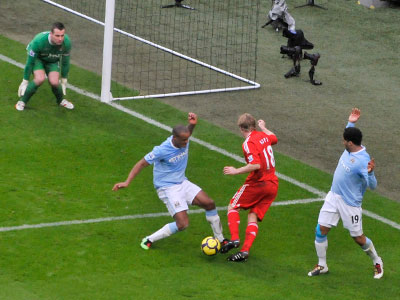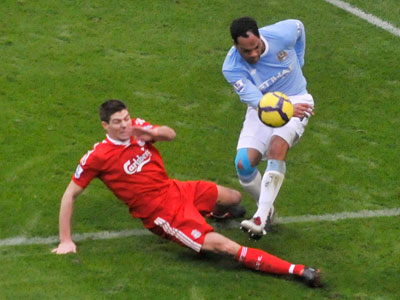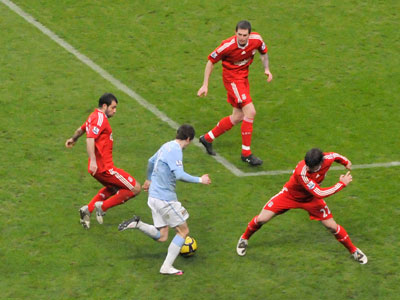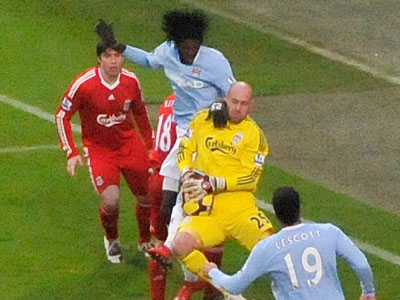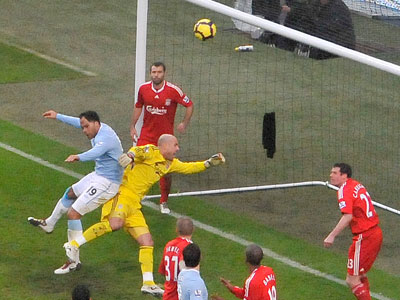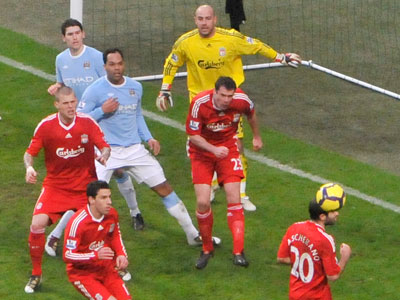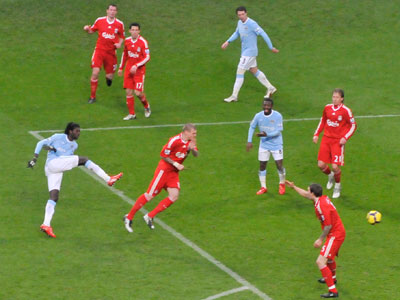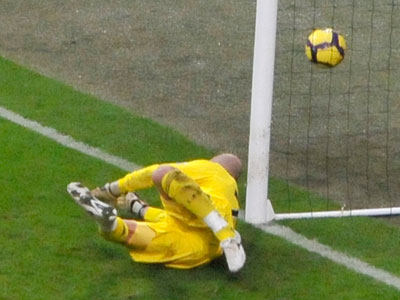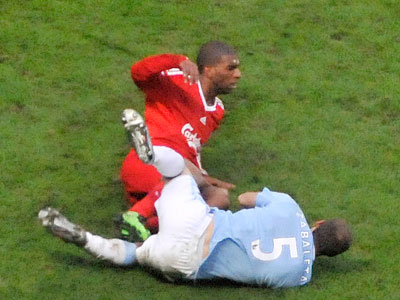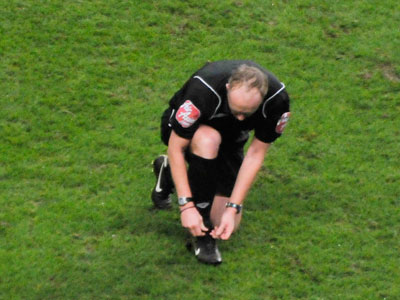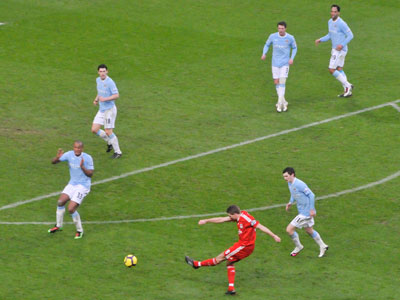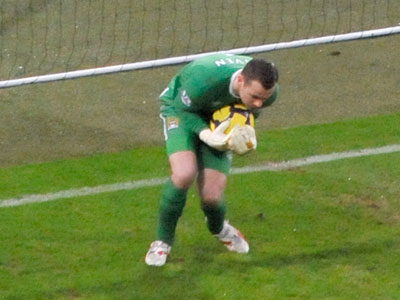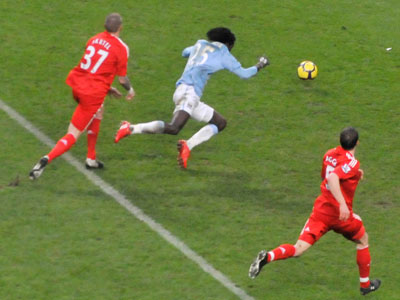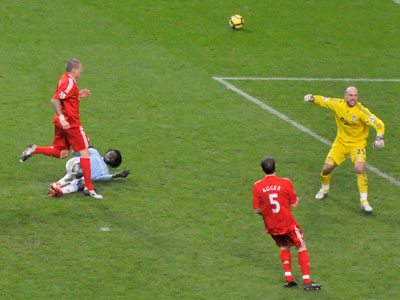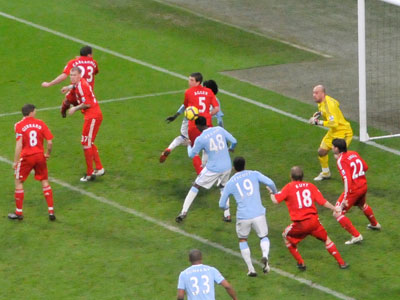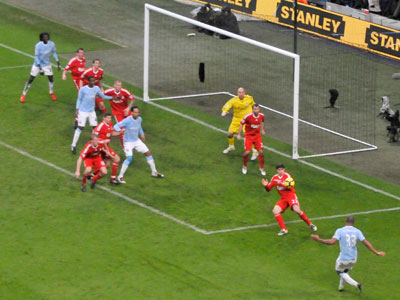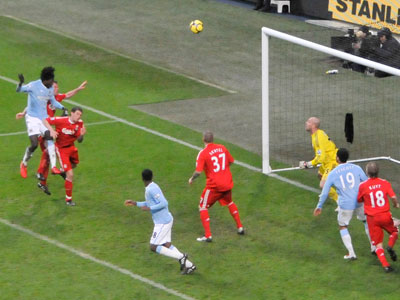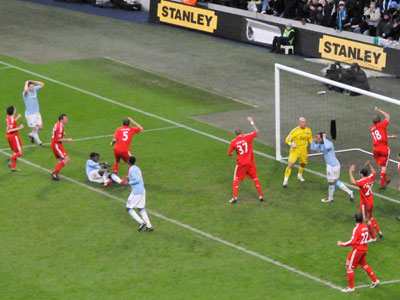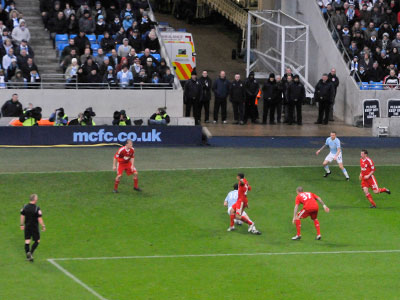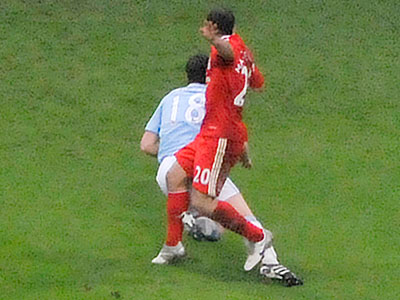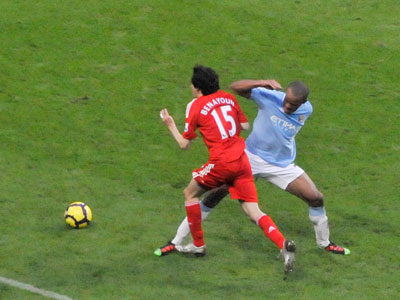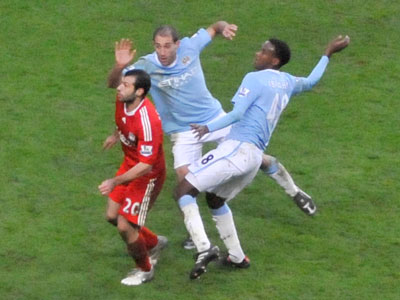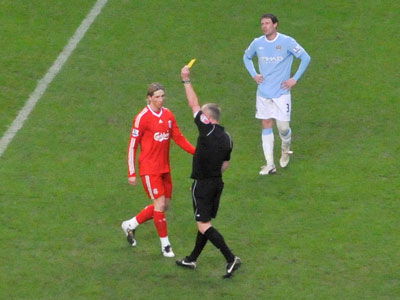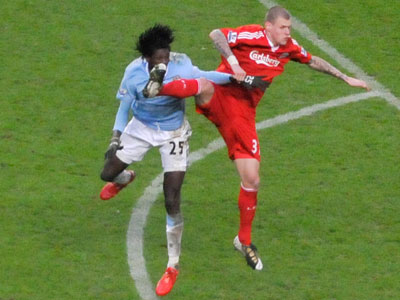 Both Bellamy and Toure were on the bench and Tevez - back in Argentine- was missing. Viera was suspended - perhaps a blessing in disguise!
Adebayor has a hair raising jump to beat a defender
Lescott heads clear early Liverpool pressure at a corner
SWP and Zabaleta join forces to clear for City
How long will these managers keep their jobs?
Nigel de Jong clears from Babel
Johnson centres- later in the game Babel took the full force of a Johnson cross and had to have treatment
Liverpool clear a City corner
Lucas Levia clears for Liverpool
Liverpool keeper Reina in action to thwart City attacks
Given punches clear a corner
Adam Johnson was often surrounded by three defenders
Barry in the wars courtesy of Gerrard
Skrtel had a good chance just before half time when he headed wide from a right wing corner
Gerrard earned a yellow card with this dive on Lescott just on half time
Adam Johnson tracked by three defenders again. Surely when this happens there should be another City forward unmarked somewhere near!
Reina only just hangs on to this cross
Carragher heads clear a City corner
Lescott in the thick of the action
The only City shot of the game - by Adebayor - saved by the post by Reina
The referee had plenty of time to tie his shoelace!
Babel gets a yellow card for this foul on Zabaleta
On 73 minutes we saw Liverpool's first shot on goal - taken by Gerrard and easily saved by Given.
On 80 minutes Adebayor was charged off the ball by Skrtel but City appeals went unheeded
Shortly afterwards City had another chance - a corner from the left wing came to Kompany who headed it back......
....... to Adebayor who headed over much to the disappointment of several City players
Mascherano was lucky to stay on the field when he fouled Barry right in front of referee Walton . He had already earned a yellow card earlier.
City had a let off when Kompany fouled Benayoun ( on for Maxi) Fortunately the Liverpool player did not fall but went on and eventually the move broke down.
Zabaleta and Ibrahim ( on for Ireland) show off some dance moves
Torres had only been on for 15 minutes before getting a yellow card for an innocuous challenge.
Skrtel tries an unusual method to scratch Adebayor's nose!
Team
Given 6: Zabaleta 7.5, Kompany 7, Lescott 7.5, Bridge 7: De Jong 7, Barry 6.5: SWP 6
( Bellamy 7), Ireland 6 ( Ibrahim 6) A. Johnson 7.5, Adebayor 7
Years ago I well remember crowds shouting 'Boring Boring Arsenal'. Well I just hope we won't be shouting 'Boring Boring City' but if this worrying defensive mind set carries on then this is a possibility. Successive games have been pretty poor watching for supporters - Eastlands is rapidly becoming Drossville!
The goalless draw against Liverpool was not entertaining. I bet Sky and company were glad they did not put it on the box otherwise viewers would be calling for their money back. Neither keeper had much to do in the way of saves and exciting incidents were few and far between. With only one shot by each side on target - surely a league record - it was not a match to remember. There were the minimum of flashes of creativity and the whole game came down to a 'we must not lose at any cost' attitude by both managers so it ended up a stalemate. There were good performances by the City back 4 and Adam Johnson once more showed us a few magic moments but several times his final ball let him down. SWP and Ireland were below their best and too often Adebayor had to fend for himself up front. How we miss Carlos Tevez. Liverpool had six yellow cards and Mascherano was lucky to escape a red card. Add two possible penalty shouts and generally the referee had a poor game. I can understand City adopting defensive methods away from home but at Drossville sorry Eastlands we expect a much more positive attacking attitude to raise the atmosphere and more goals to improve the goal difference if we want that 4th spot.