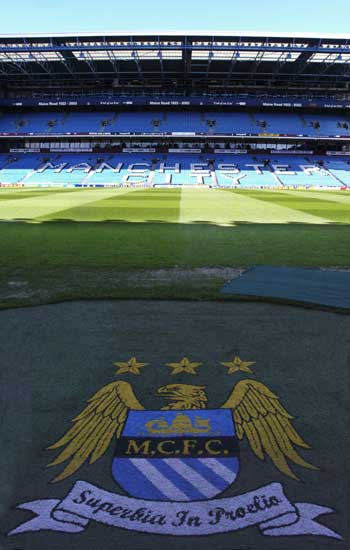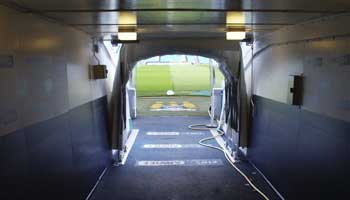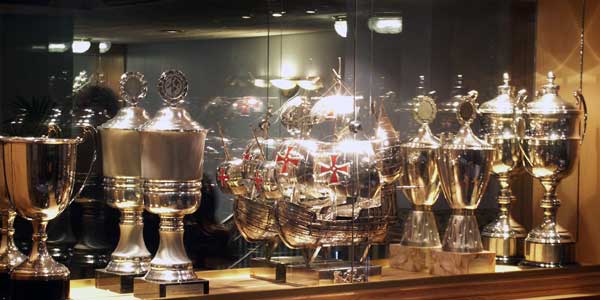 Through the tunnel and out. Just think how many great players have stood this path into the sunlight or rain
.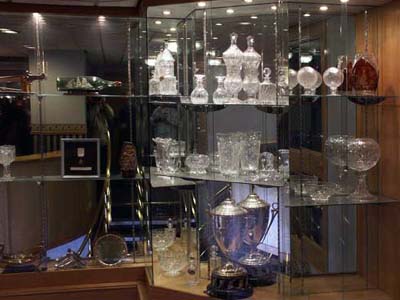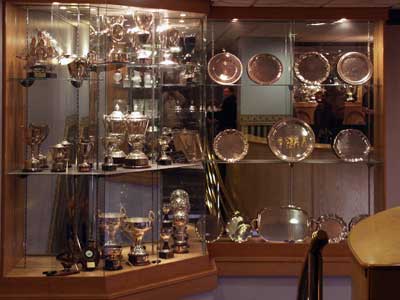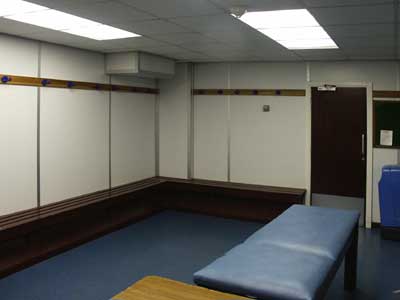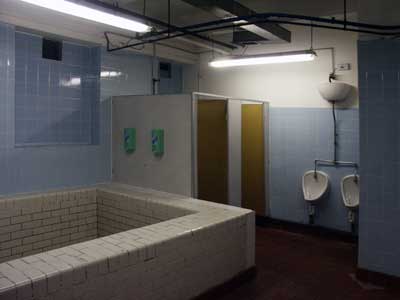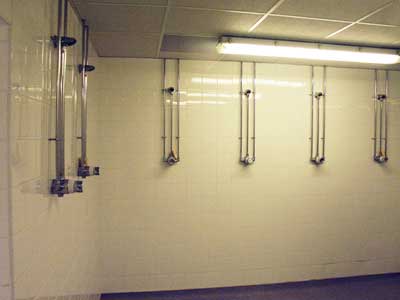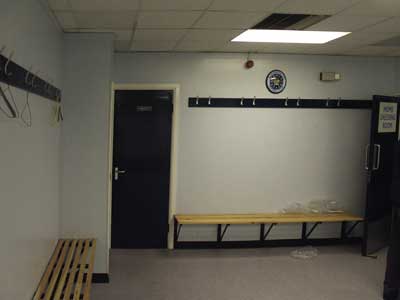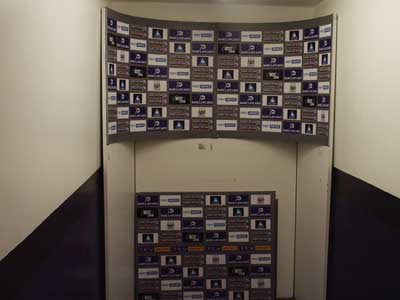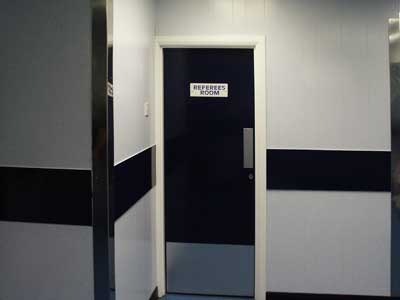 Not exactly the largest 'TV interview' room in the world - more a big cupboard!
Just before the end I went on the City ground 'tour' for a last nostalgic look at this famous venue.
The visitors dressing room would be described by an estate agent as quite ' compact'. It also had the original big bath which took about 45 minutes to fill.It also has the 'unlucky' massage table which was originally in the home dressing room.
The home dress room was revamped and extended by Kevin Keegan on his arrival here.
They must have patched up the bullet holes and knife marks outside the referees dressing room - well we have not had a home penalty all season.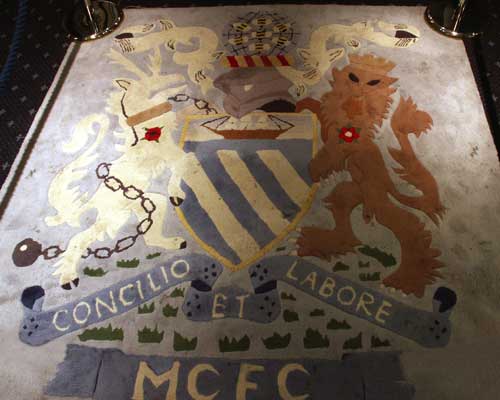 This adorns the floor in the entrance hall of Maine Road.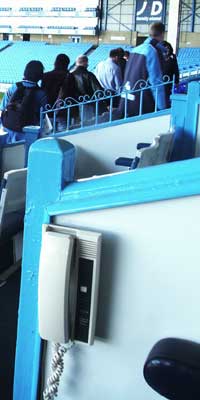 The phone used by managers to contact the 'dugout'. Used a lot by Joe Royle!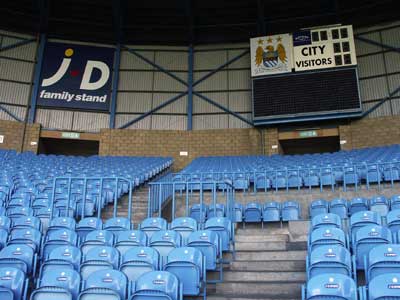 It was way back in 1943 that I watched my very first game at Maine Road from the back of the original Platt Lane stand - stood up behind a safety barrier - about where the scoreboard is now.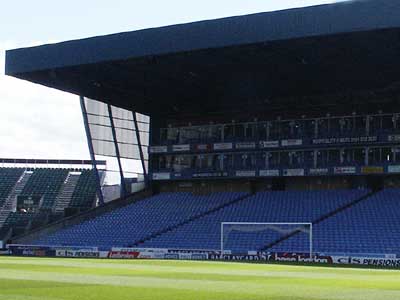 The original Platt Lane Stand was built in the 1930's and wooden bench seats were added in the 60's. In 1993 the latest version -the Umbro was completed.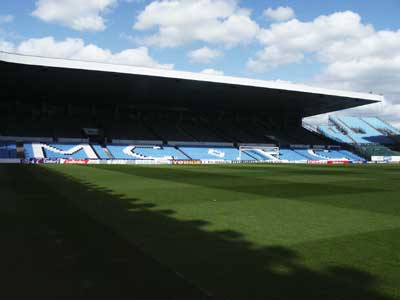 The North Stand was originally covered in the early 70's and seats were added soon after. Had a spell seated here while the new Kippax was being built.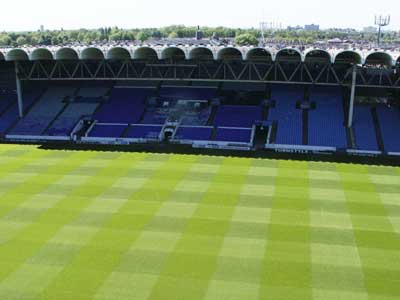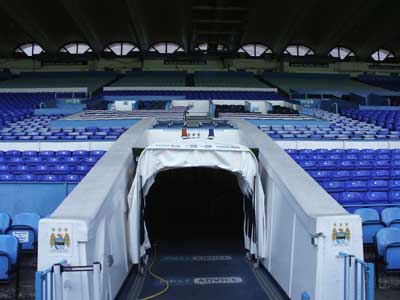 It was August 25th 1923 when the Main Stand was opened. It was re-roofed in the 80's after modifications during the 60's. I have sat in different areas of this stand - from the back portion to the early press area - originally just behind the directors box.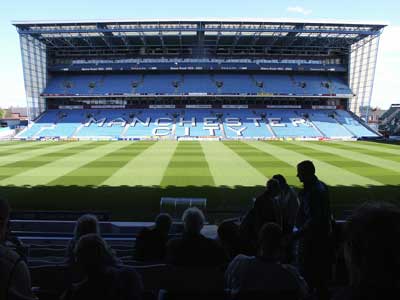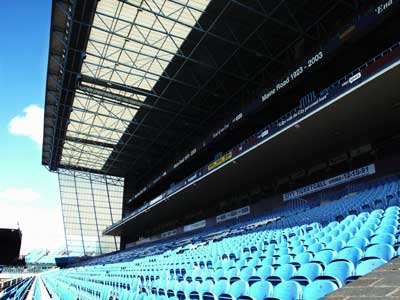 The most famous of them all - the Kippax. In 1957 the stand was roofed and in 1995 the new Kippax emerged in all its glory. Most of my days at Maine Road have been spent there - from among the crowds of over 80,000 when you would be lucky to see the ball at all unless it was kicked in the air - to my present seat in the front row of the upper section on the half way line.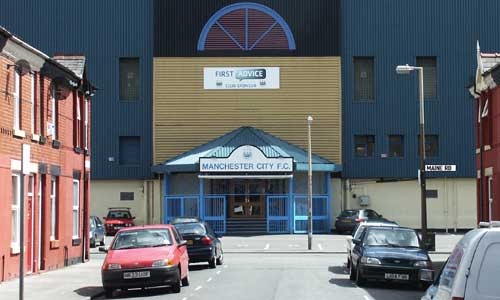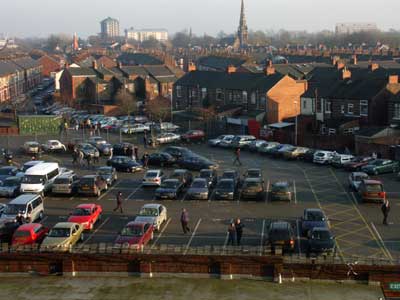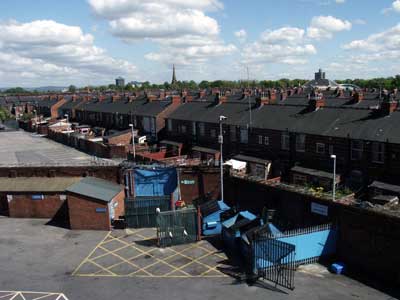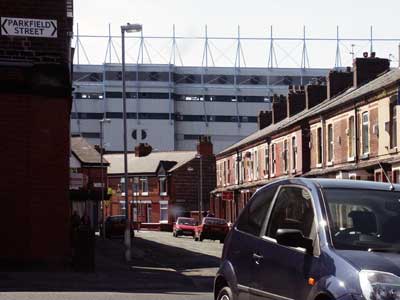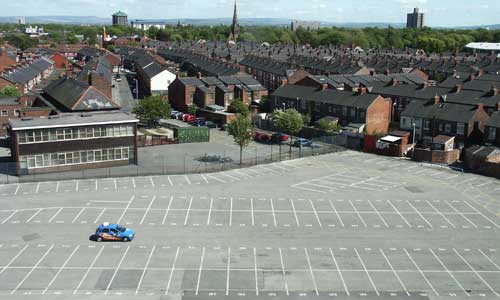 Views from the top of the Kippax - not to be seen again
A last view of the Kippax before driving off
They think it's all over - it is now!