City 1 Swansea City 0
October 27th 2012 46,801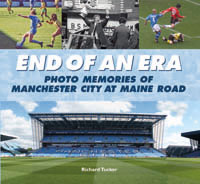 Now available from Amazon ( click on image for link)
WH Smith and the City shop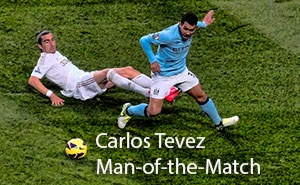 After the disaster in Holland against Ajax during the week I wondered whether our unbeaten home record would be in danger after one of the poorest first 45 minutes of football I have witnessed at the Etihad Stadium. City only managed one reasonable effort on goal and but for a good save from Hart Swansea would have been ahead at the interval.
This game will be remembered alas for two things - two players having to be stretched off and the 12 minutes added time at the end of the game. Incidentally the 12 minutes 42 seconds that was added for the injuries is now a Premiership record. The longest in the league was at Bristol City when Brentford were the visitors- 23 minutes were added to the first half.That was in season 2000-2001.
Back to the game - Swansea played well but their finishing was not so good and City were definitely off colour - At least we did not concede but the defence is certainly short of last seasons standard. Yaya Toure had an off day and I still feel we miss De Jong in front of the back four. Nasri failed to deliver the goods and Kolarov was poor today. Only Tevez and sometimes Aguero and later Balotelli looked like making an impression on the tight Swansea defence.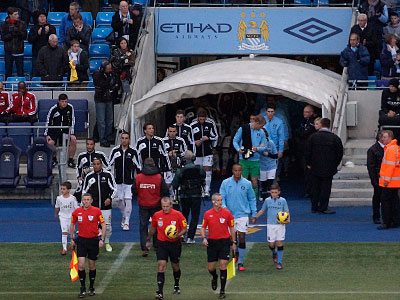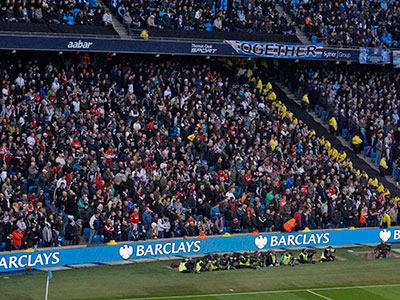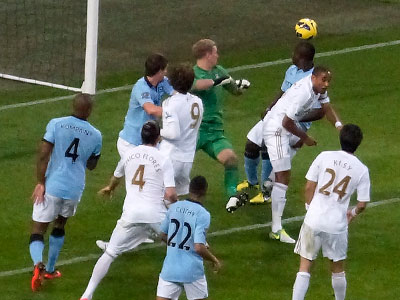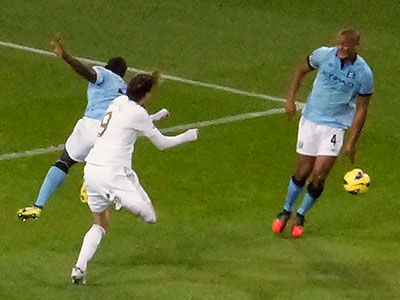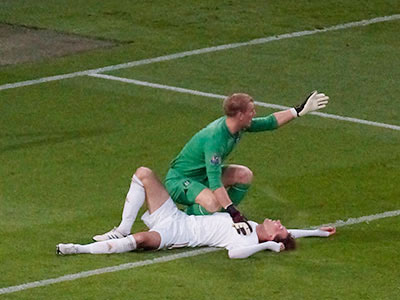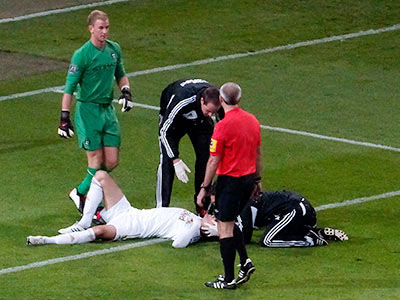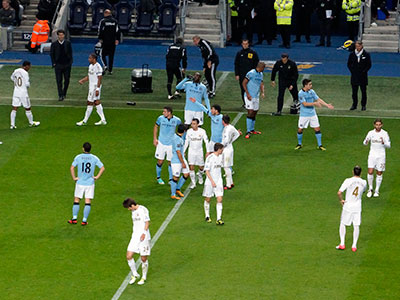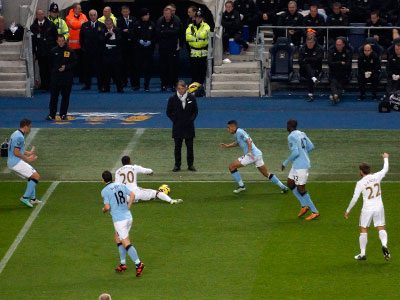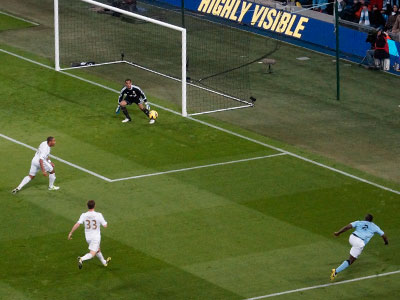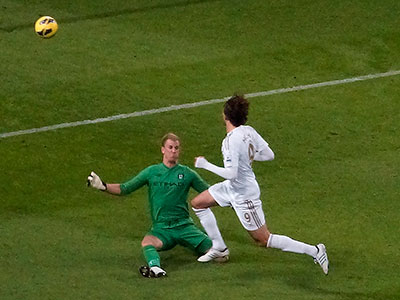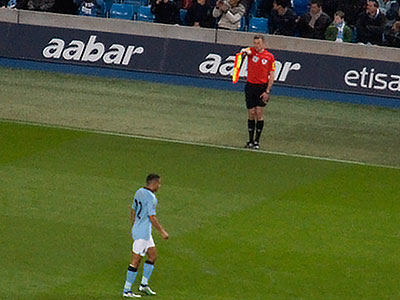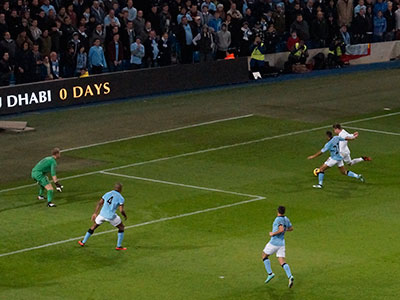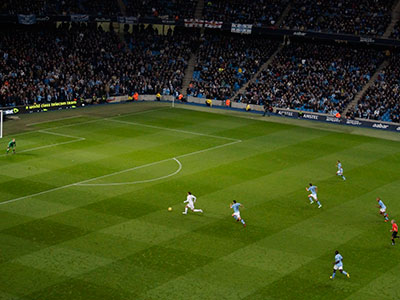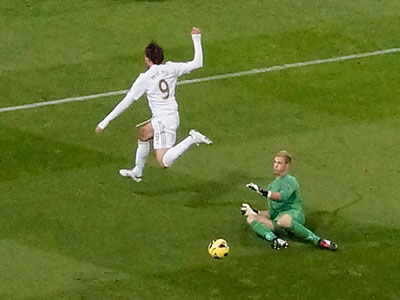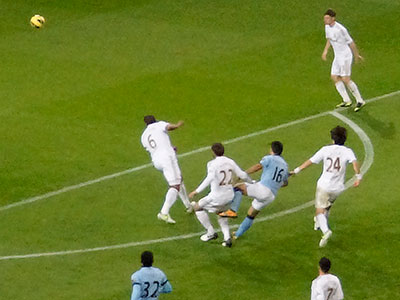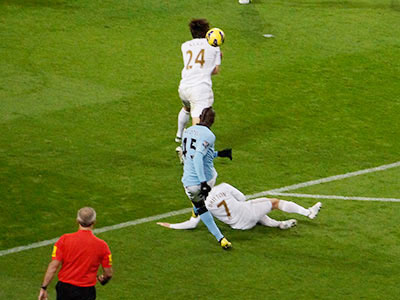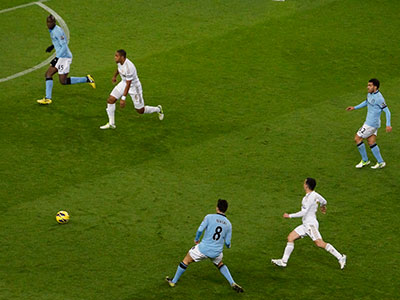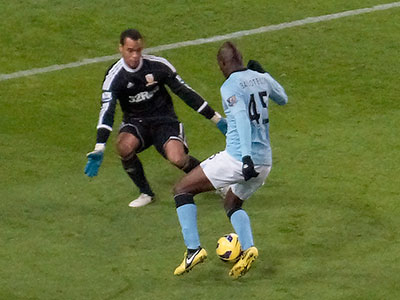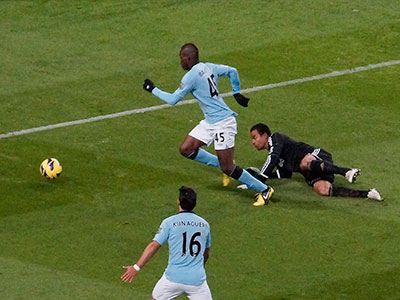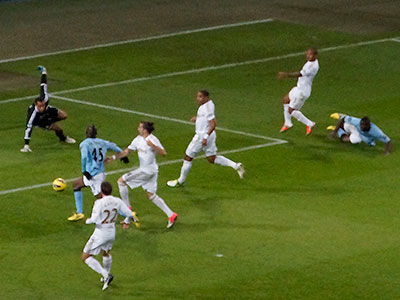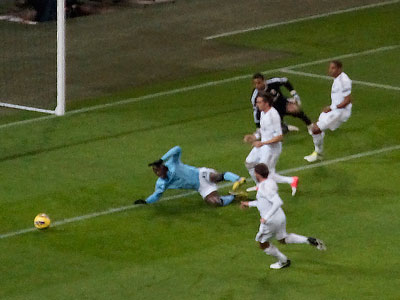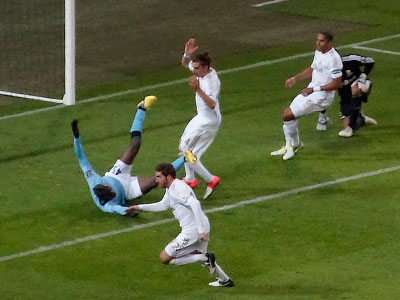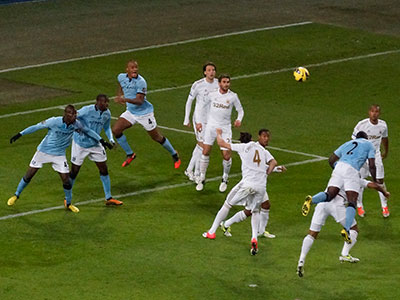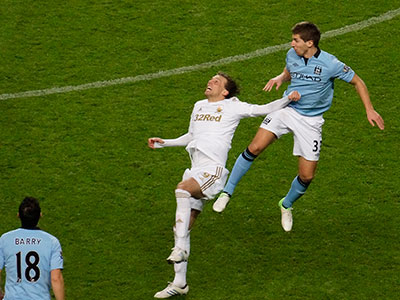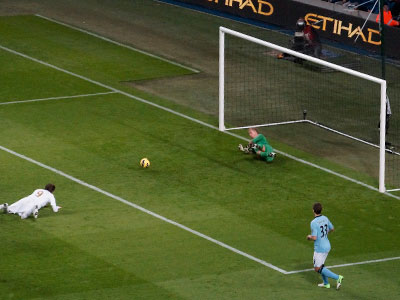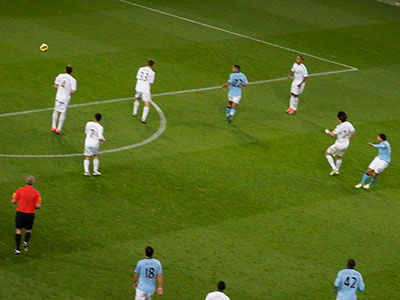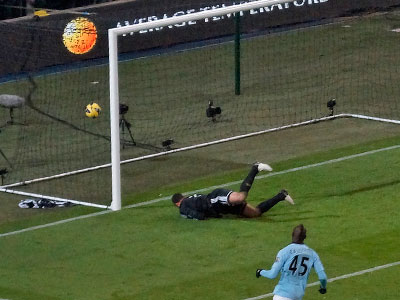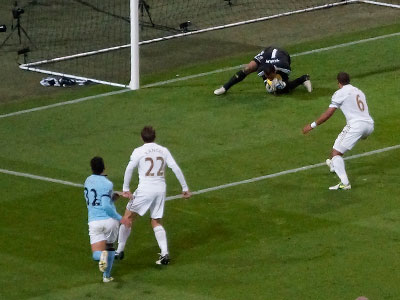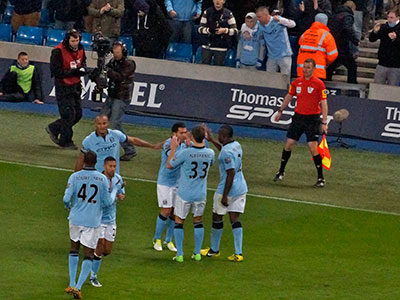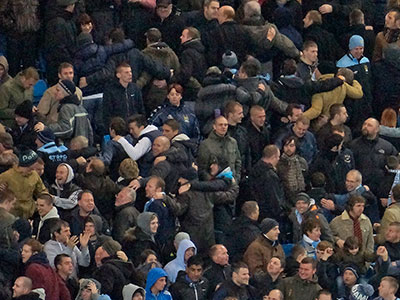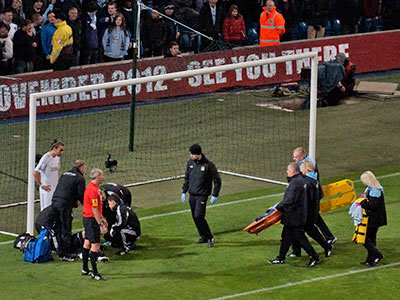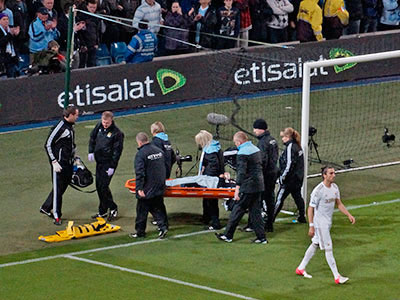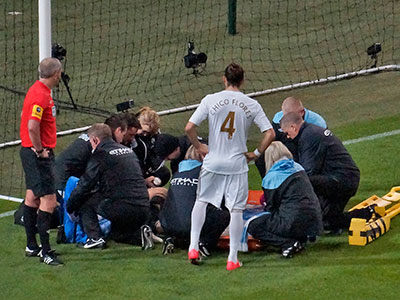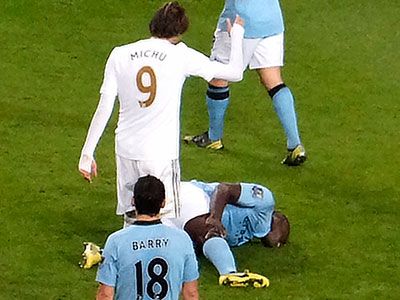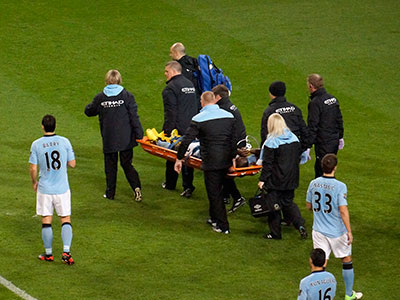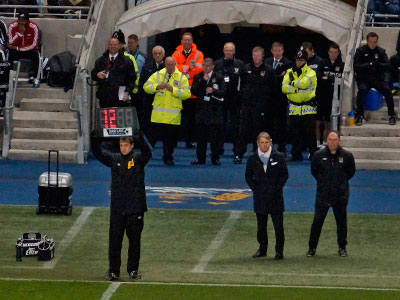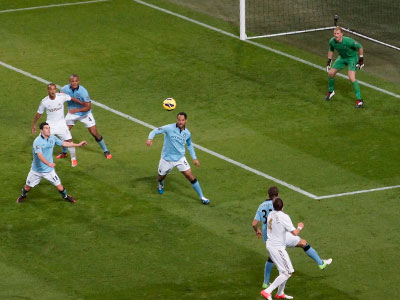 Team
Hart 8: Richards 6.5 ( K.Toure), Kompany 6.5, Nastasic 7, Clichy 7, Yaya Toure 6, Barry 6.5, Kolarov 5.5,( Balotelli 7) Tevez 8.5, Aguero 6.5 (Lescott)
City had Tevez and Aguero leading the attack and Kolarov in midfield for the suspended Milner
The Swans had good support for their visit
City have to defend a free kick early in the game
Rangei gets a yellow card for a foul on Barry
Richards clashes with Michu and Joe Hart calls for the trainer
While Michu receives treatment the other players take a break
Richards crosses but little happens
Manager Mancini has a close view of the action
Michu breaks away and scores but the linesman's flag is raised for offside
Swansea break down the right wing but Kompany manages to block the cross
A great through pass lets in Michu for a one on one with Joe Hart but he keeper makes a great save by spreading himself
City start the second half with a bit more vigor and both Aguero and Balotelli get in some efforts. Balotelli came on for the ineffective Kolarov
Nasri set up Balotelli for a chance but he failed to beat the keeper and the chance was lost .......
...... as he went wide to get in a shot
Shortly after a great cross from Richards looked dangerous
...and it looked like Balotelli was brought down by a defender but nothing was given
A Richards header at a corner goes wide
Both keepers are in action as the game drifts on
Then just when we thought we were going to be last on Match of the Day Tevez struck. It was a great shot from well outside the area.
Both players and supporters celebrated and we even had an isolated return of the Poznan in the South Stand
There was more trouble for the visitors as their keeper Vorm had hurt himself in trying to save the shot from Tevez
After some prolonged treatment he was stretched off the field and was subbed by Tremmel after 63 minutes
After 80 minutes with nobody near him Richards went to ground with a bad knee injury and he was eventually stretched off too
There were gasps around the ground when the fourth official put up the board with 12 minutes showing.
City were content to keep their one goal lead after a lack luster display and we move into second position prior to the Chelsea United match..