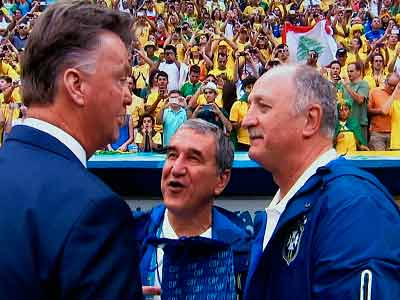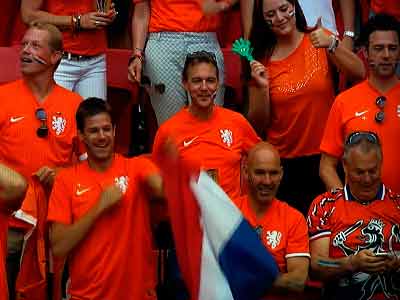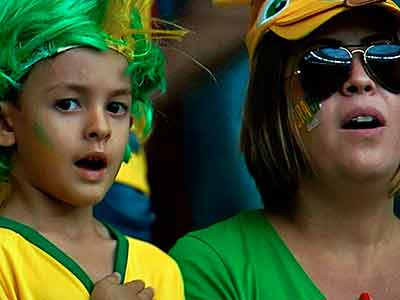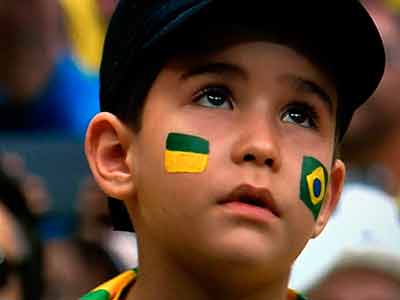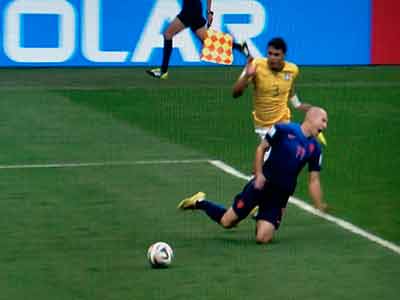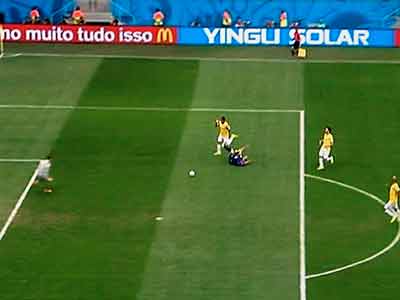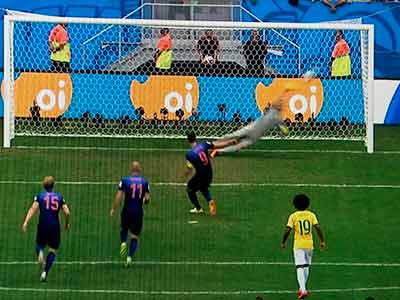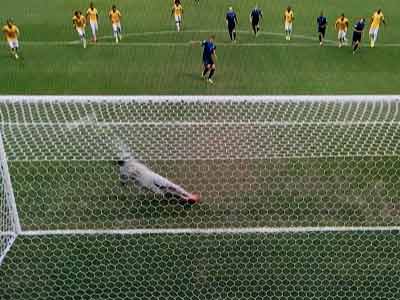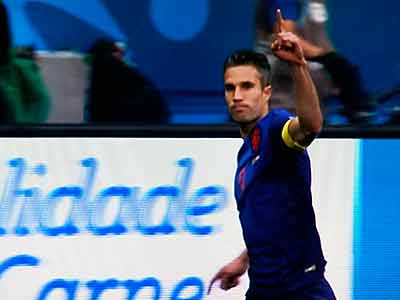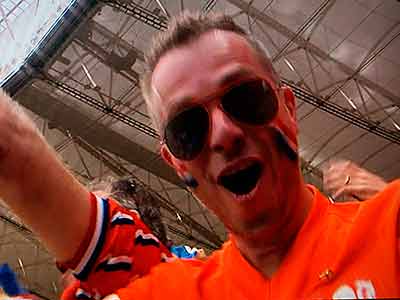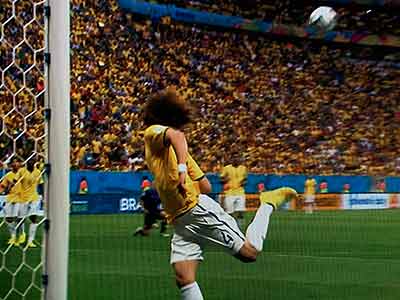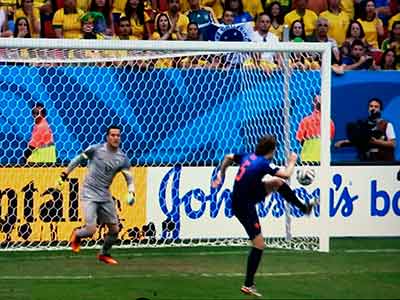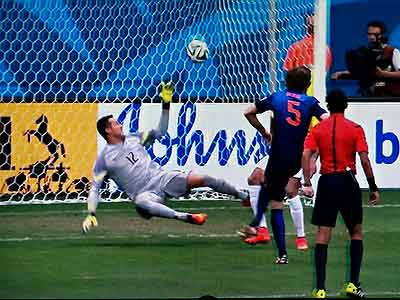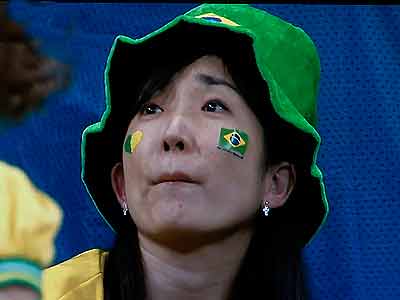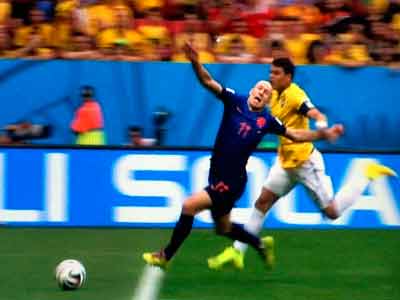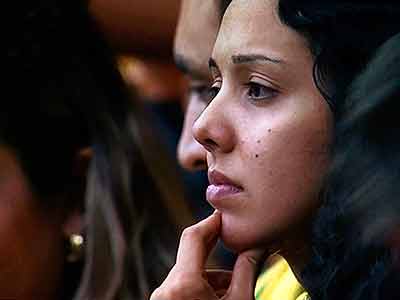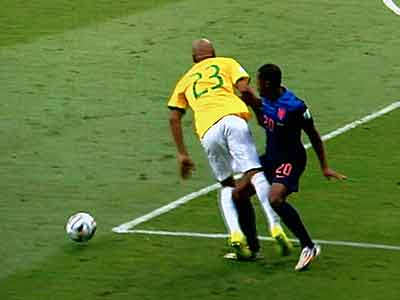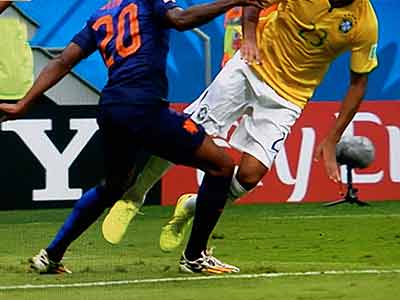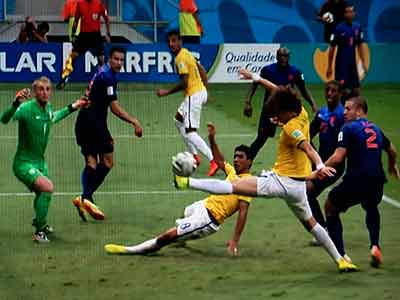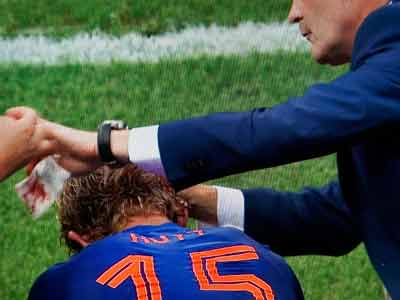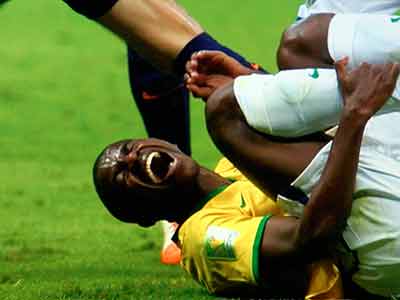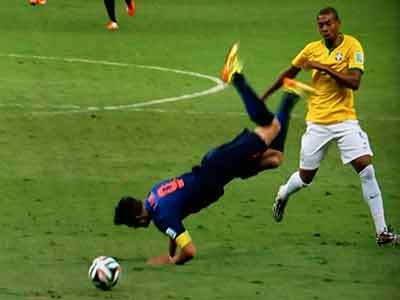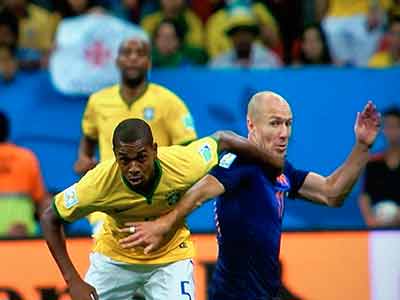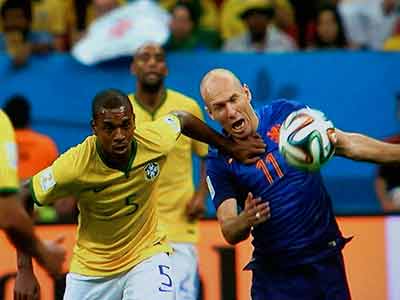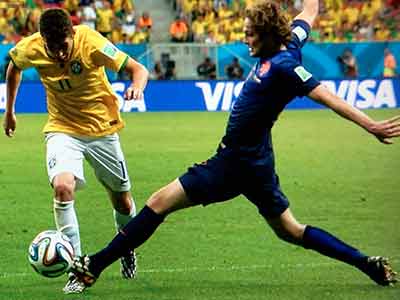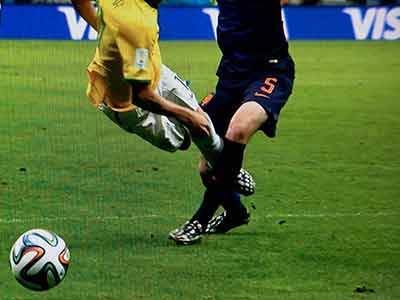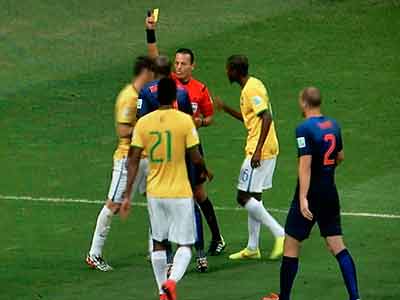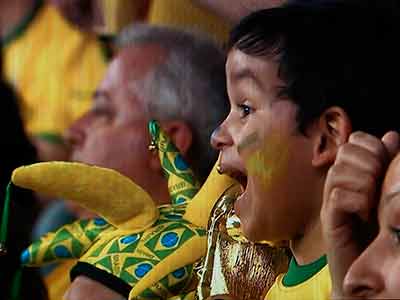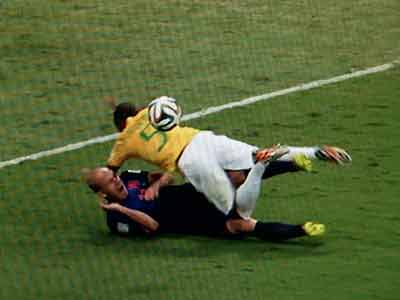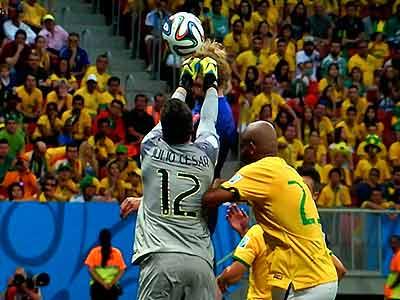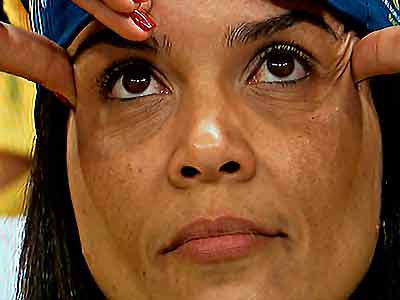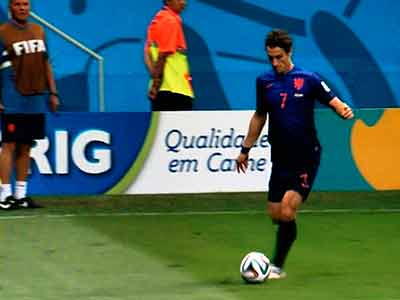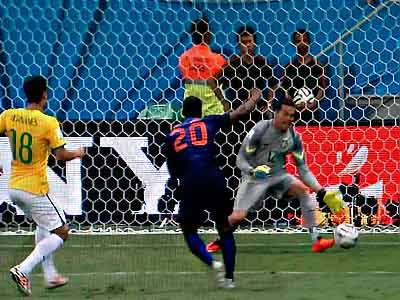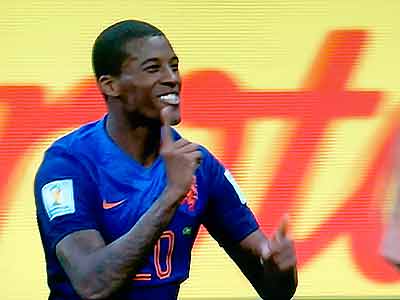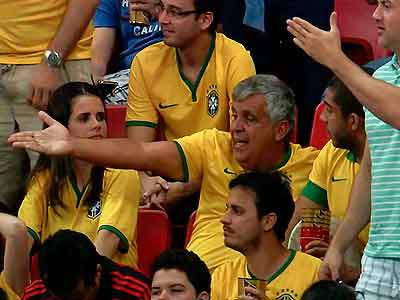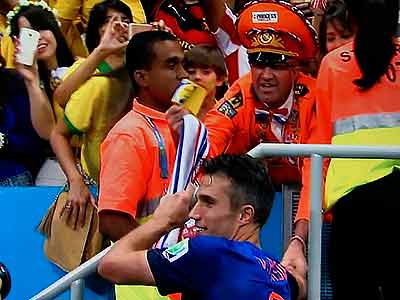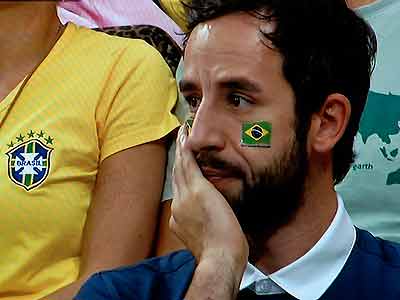 The two managers have a chat about exchanging Christmas cards
The Dutch fans were well outnumbered by the locals
Brazilian fans were hoping for a change of fortune
It was not to be - as - in the first minute Robben dashed down the wing and was brought down by Thiago Silva
The foul appeared to start outside the area but the referee gave a penalty and booked the offender when it might have been a red card
Van Persie scored from the spot and Holland went into a very early lead
Celebration time for Van Persie and company
It was shock horror time for the fans of Brazil - yet again!
There was even worse to come for Brazil when Luiz headed back into the area and there was Blind to control the ball....
.......and whack the ball past Cesar to make it two nil after just 16 minutes - easy for the Netherlands.
Ex City Maicon is fouled just outside the penalty area by Wijnaldum
The free kick is missed by all
Kuyt has to get treatment for a cut head
Ramires is fouled by Vlaar
Fernandinho on in the second half gets a booking for a foul
Fernandinho and Robben clash
Oscar goes down when tackled ......
...but is yellow carded for diving!
City's 'silent assassin ' gets in some practice before next season
Brazil continued to be under pressure which must be worrying for their supporters
Just on full time a run down the right wing and cross by Janmaat led to Wijnaldum scoring
and so Holland finished with a three goal margin while Brazil continued to dismay their fans
Van Persie gives a fan a souvenir
The days of Pele have gone