Argentina 0 Holland 0 (4-2 penalties)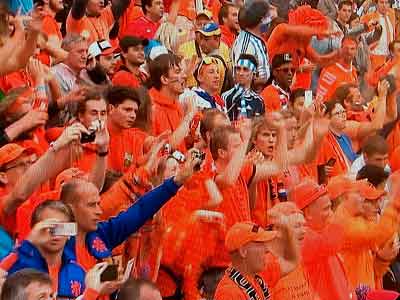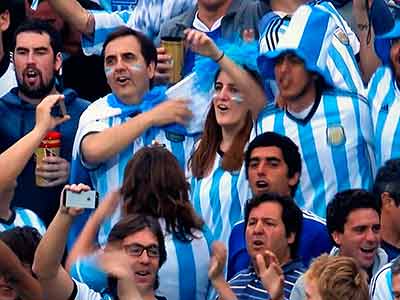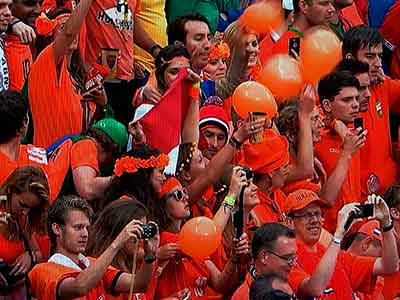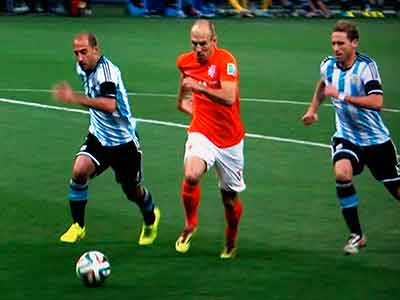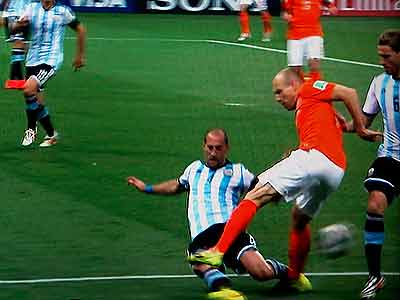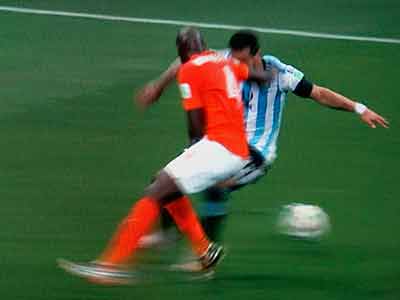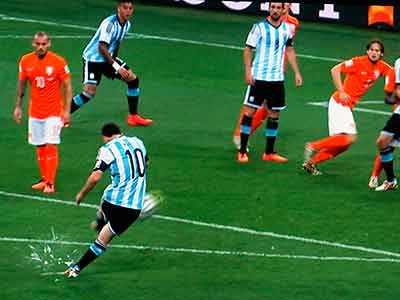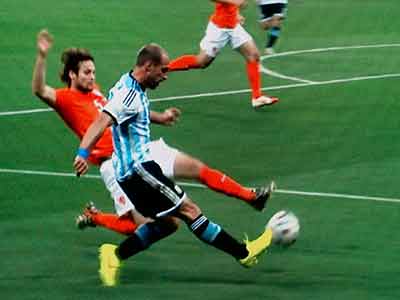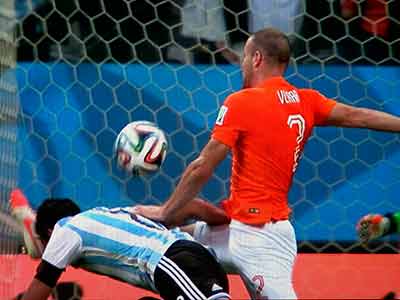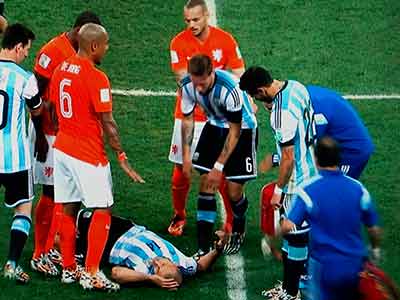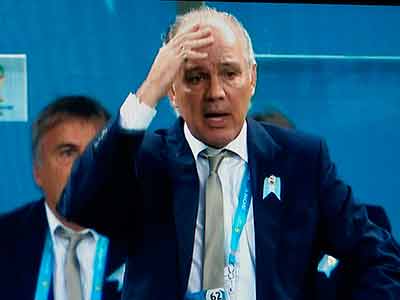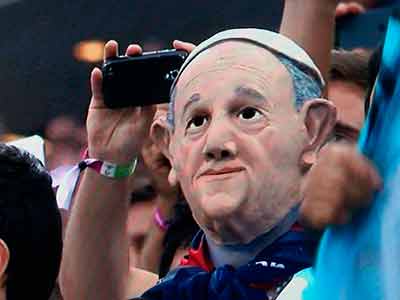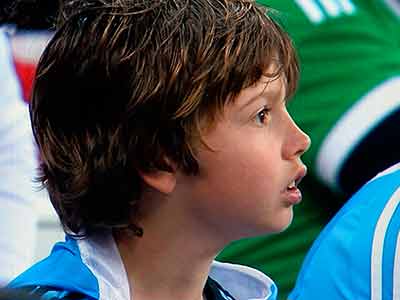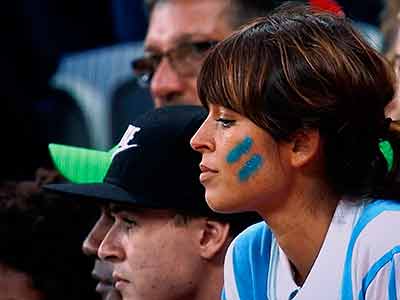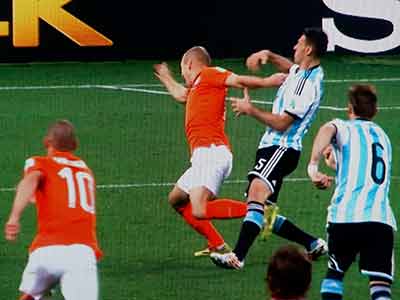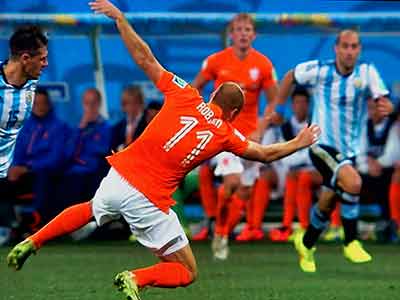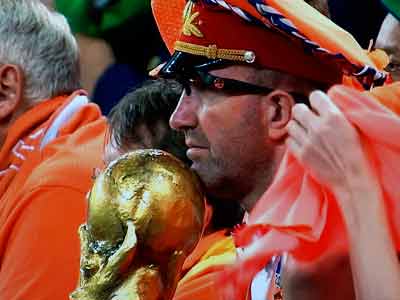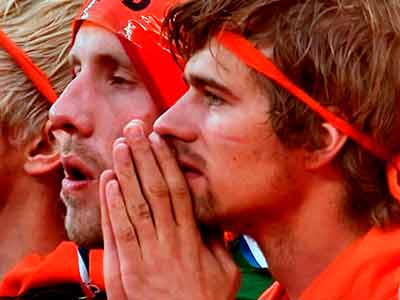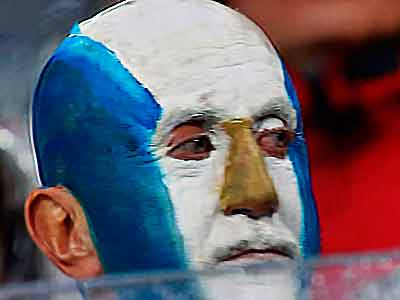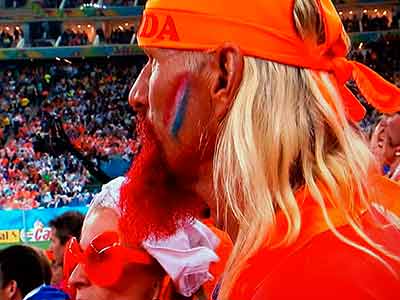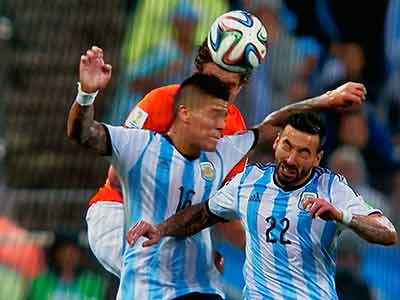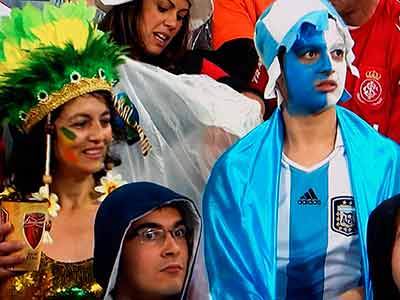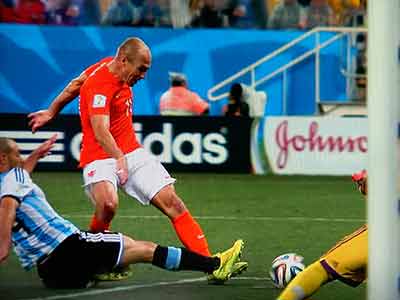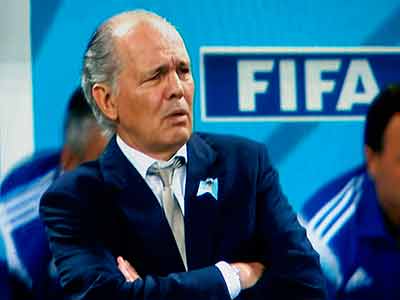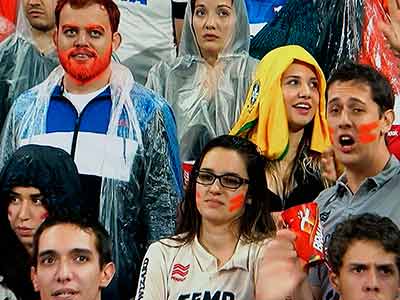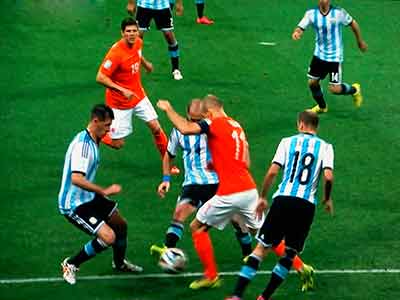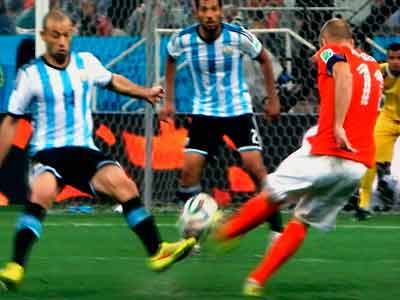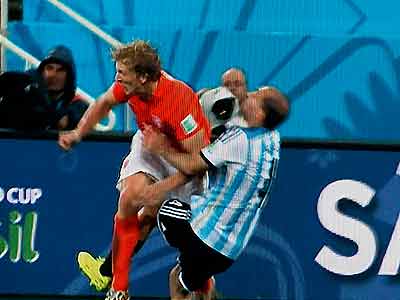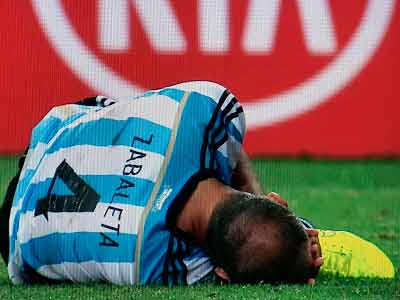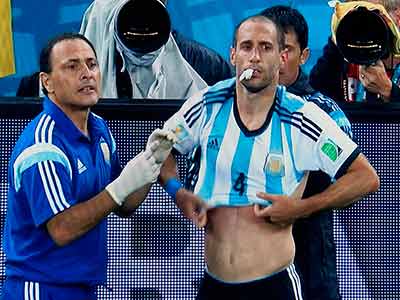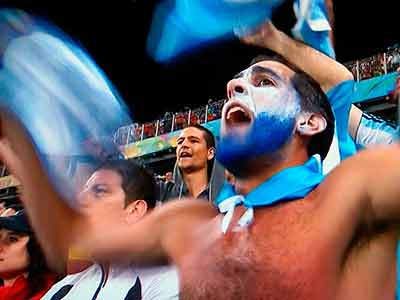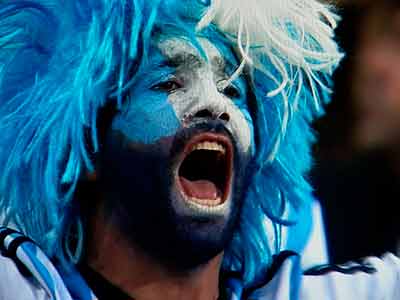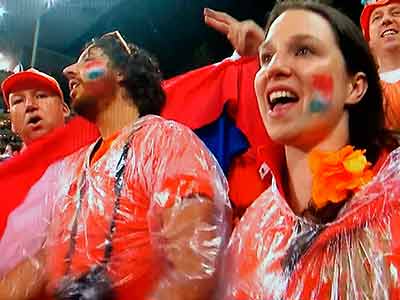 Both sets of supporters were ready for the game though I doubt they thought there would be a repeat of the events of the previous day
Zabaleta was soon to let Robben know who was boss!
Messi was soon to be the target of several fouls and from one of these his free kick was saved
Zabaleta attacks down the wing
a brave header by Garay goes wide
On 25 minutes key player Mascherano gets hurt in a clash
manager and mask were concerned!
Argentina supporters would be a bit worried too
Argentina defenders were able to keep Robben's dives to a minimum
The Dutch fans did not have too much to smile about as time went on
Neither keeper had much to do so fans had little to shout about
Neither Messi or Robben were having major parts in the battle on the pitch
However moments before full time a last second block by Mascherano stopped Robben from scoring
Some fans braved the heavy rain without covering up
In extra time Argentina did their best to foil Robben who only had the odd shot from distance
City fans would have been worried when Zabaleta went down after a clash with Kuyt
he was soon back on - what else!
so no goals and it was penalty shoot-out time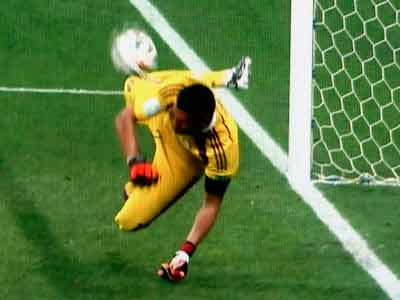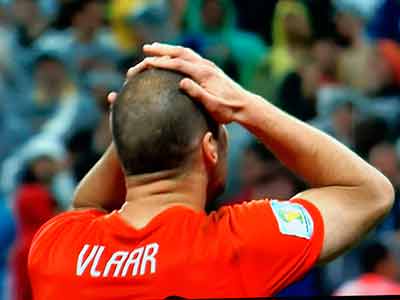 First up for Holland was Vlaar and he had his kick brilliantly saved by Romero who is reserve keeper at Monaco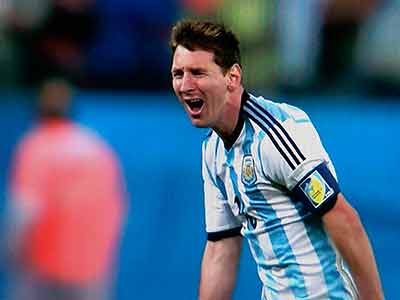 Next was Messi who easily beat Cillessen - no change of keeper this time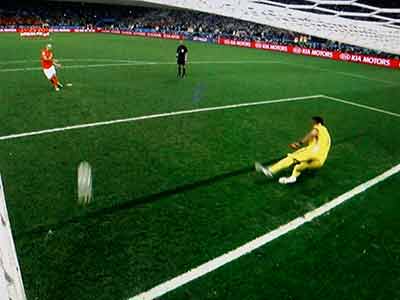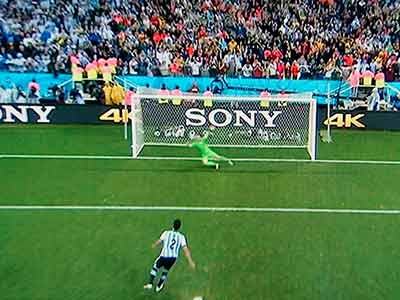 Then both Robben and Garay scored their spot kicks to keep Argentina ahead 2-1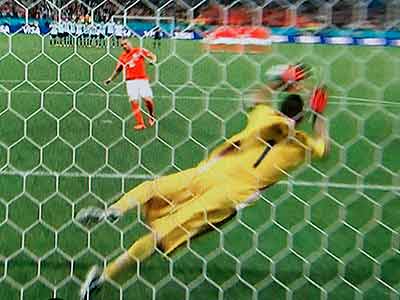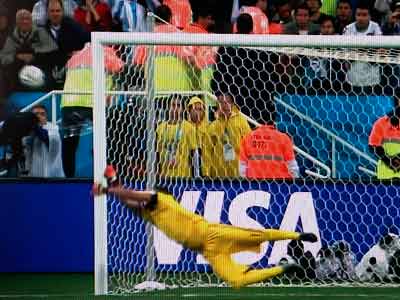 Then Romero made a super save to thwart Sneijder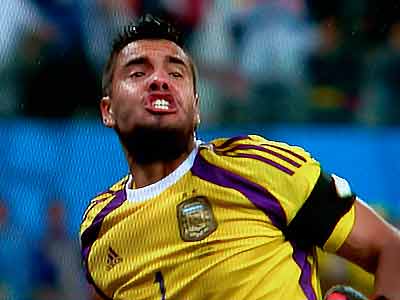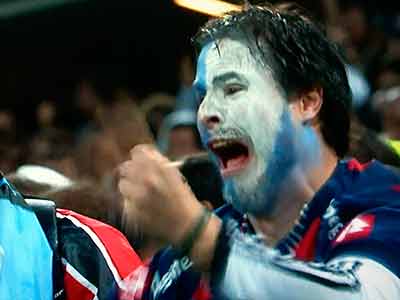 Now Argentinean hopes were really on a high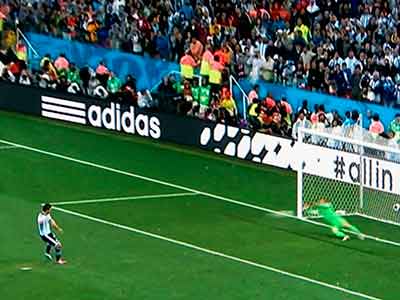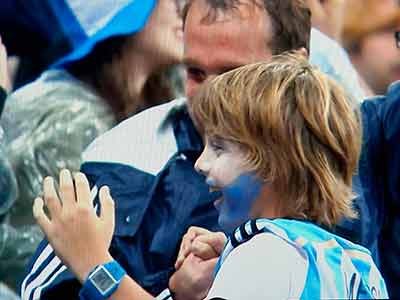 Aguero was next for Argentina and he made no mistake - he had come on as a sub in the 82nd minute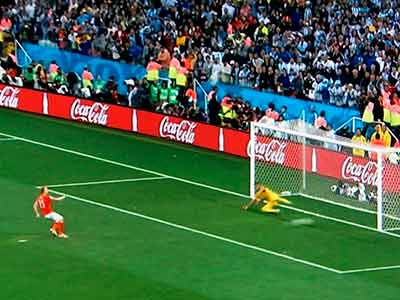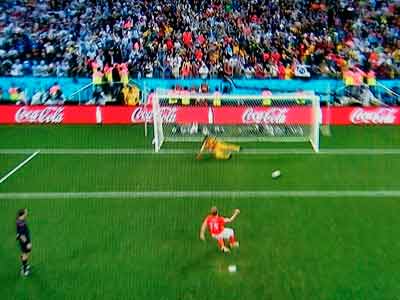 Kuyt converted his penalty for Holland to make it 3-2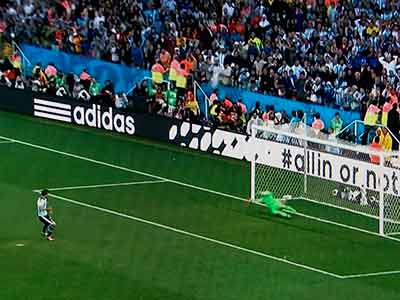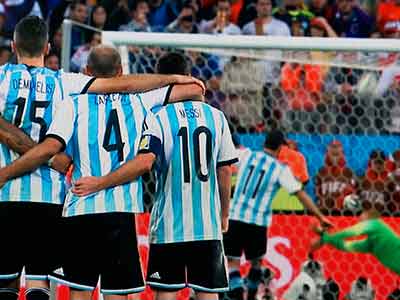 Rodriguez - another sub- shot the vital penalty to win the game for Argentina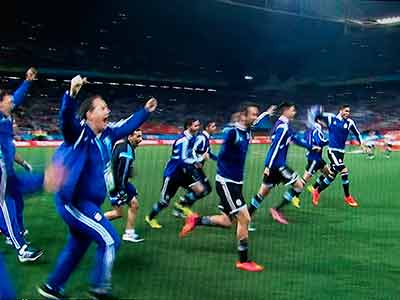 Romero gets well earned hug from Rodriguez as the other players rush to celebrate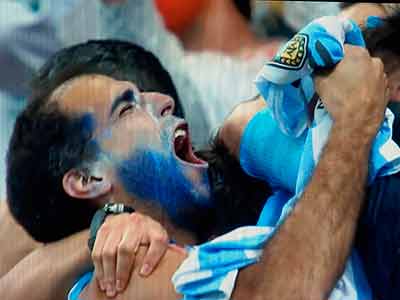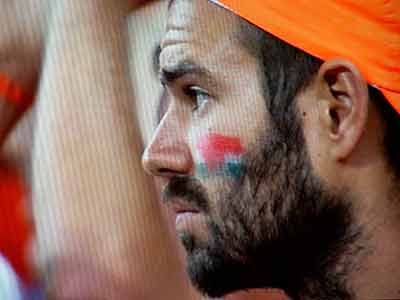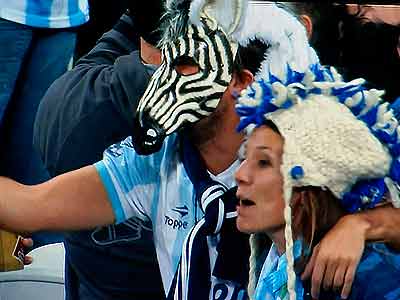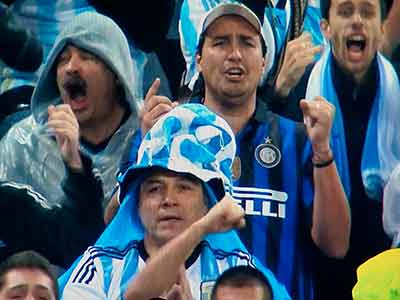 Now the fans of Argentina have a final against Germany to look forward to