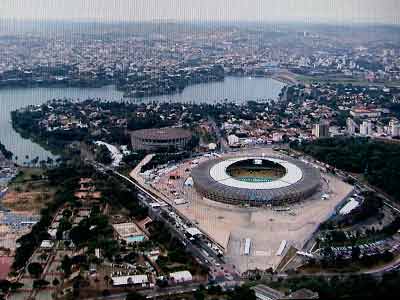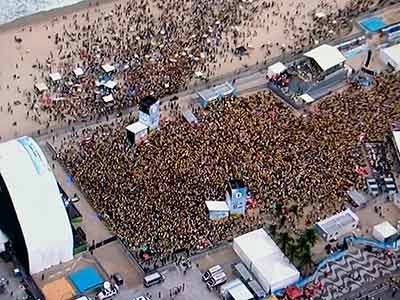 Little did anyone going to the Mineirao Stadium in Belo Horizonte or to the viewing area in Rio realize what was going to happen in this semi-final
Although Brazil were missing Neymar and Silva I am sure Brazil fans would have been confident of a good result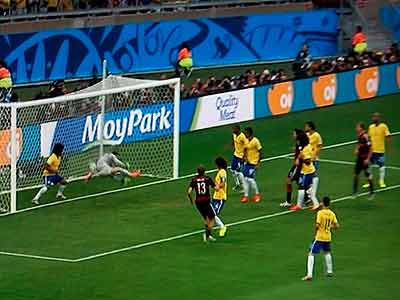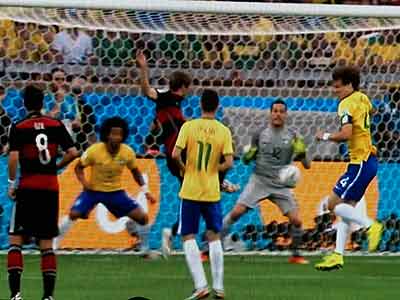 At a Kroos corner in the 10th minute poor marking let Muller open the scoring for Germany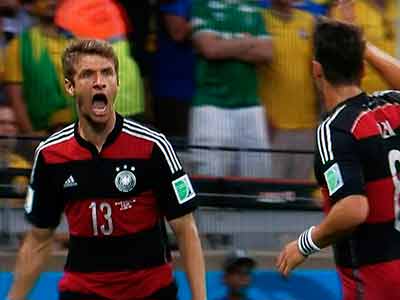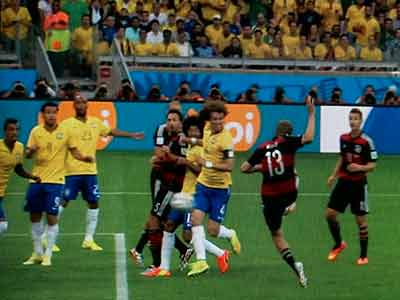 Brazil were stunned. This was not on the agenda!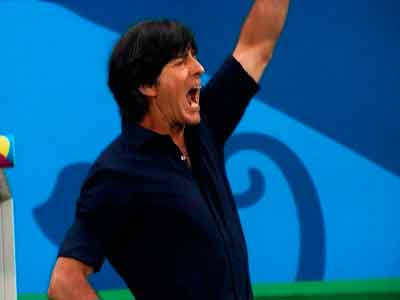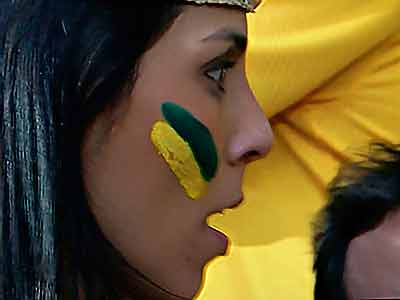 The German manager celebrated while there was shock and horror among the Brazilian fans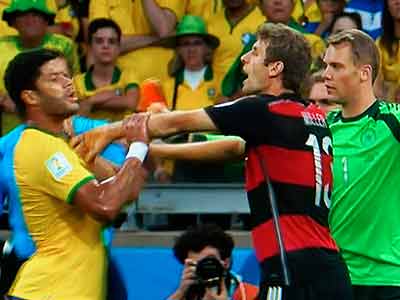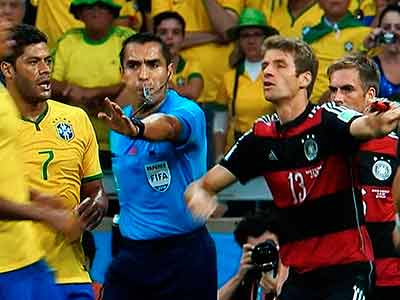 There was a 'handbags-at-a-meter' episode a few minutes later between Muller and Hulk that the referee had to sort out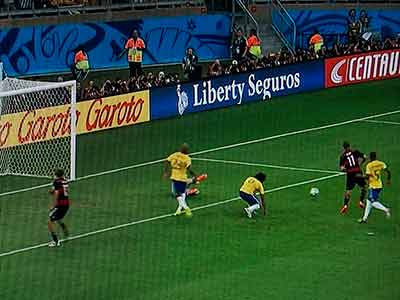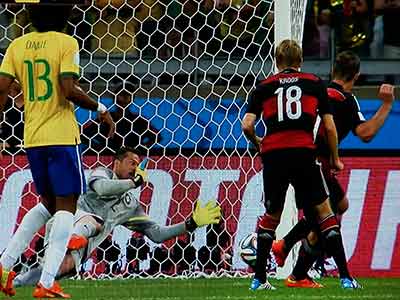 On 22 minutes a record was broken when Klose scored for Germany at a second attempt.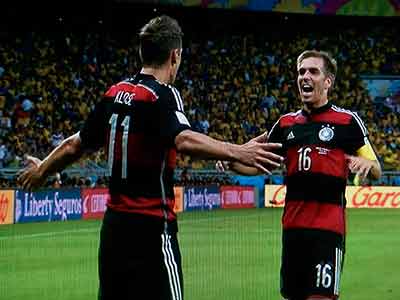 Klose becomes the leading scorer in World Cup history - now at 16 beating Brazil's Ronaldo's 15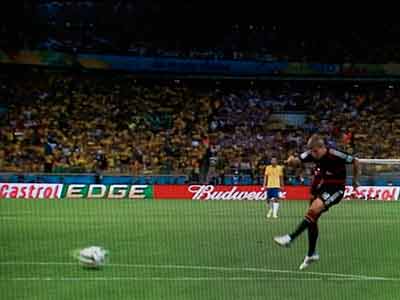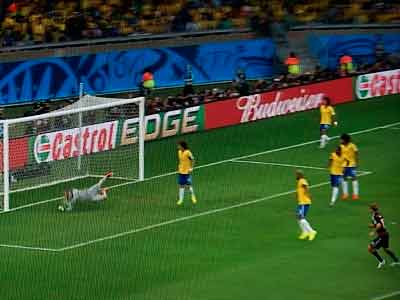 a minutes later Germany made it three nil - Kroos after a run down the wing by Lahm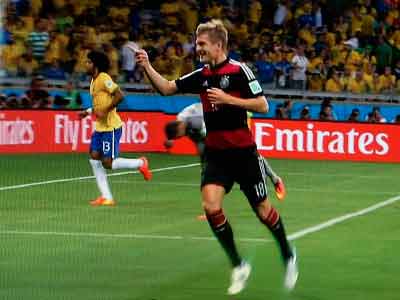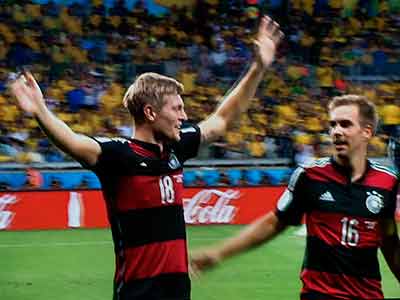 The Brazilian defence was falling apart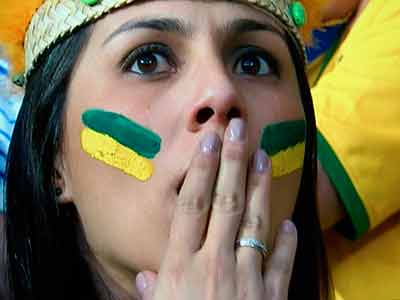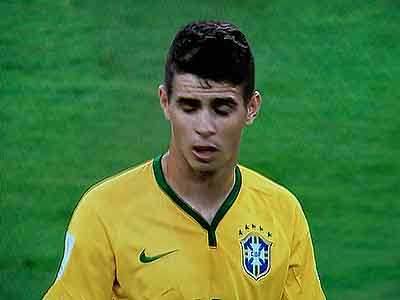 For Brazilian Fans and players it must have been the end of the world!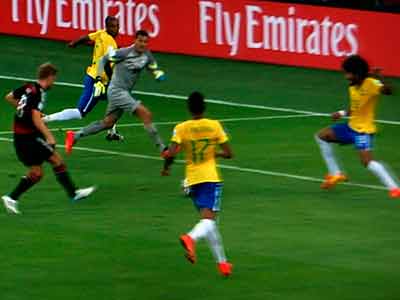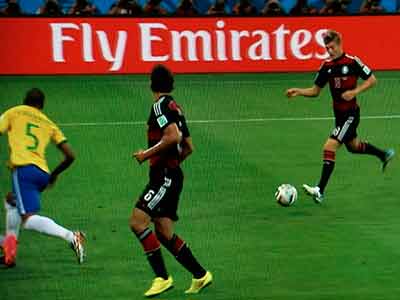 A minute or so later an error by Fernandinho gave Kroos an easy chance which he converted to make it 4-0 - unbelievable!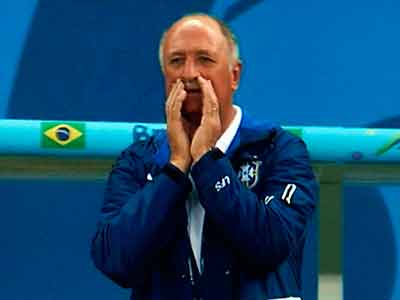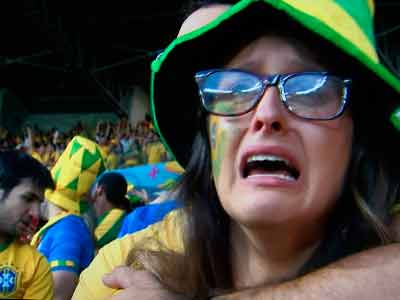 Scolari must have been stunned by events while fans were heartbroken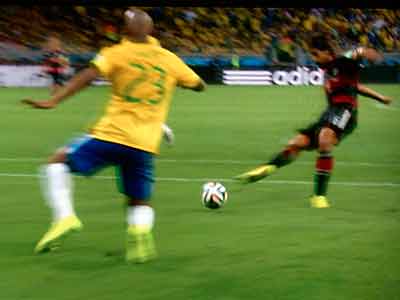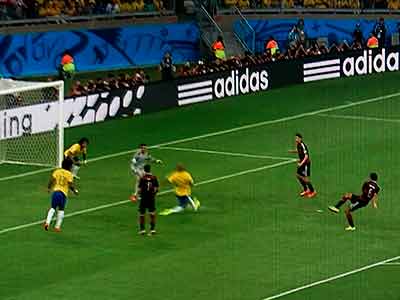 It got worse for Brazil after 28 minutes - good work by Ozil gave Khedira the chance to score which he took and it was five nil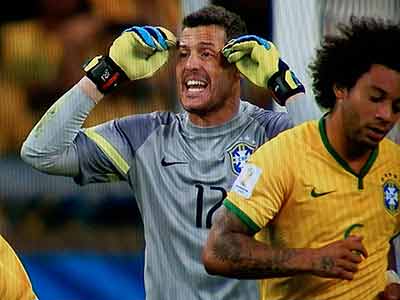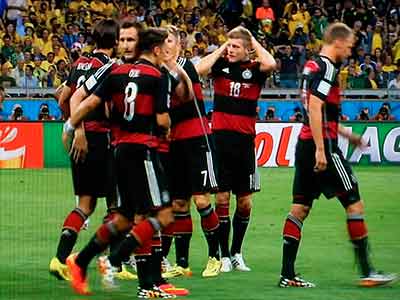 keeper Cesar must have wondered whether it was all a bad dream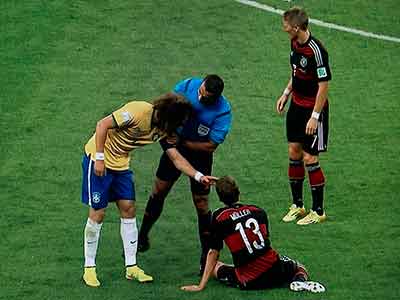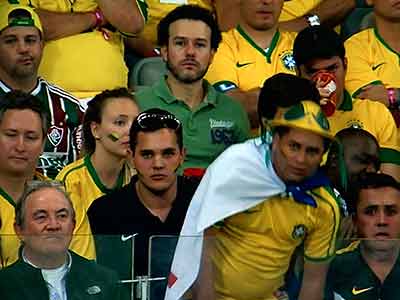 Luiz accuses Muller of diving while as half time arrives at five nil - Brazilian fans do not look too happy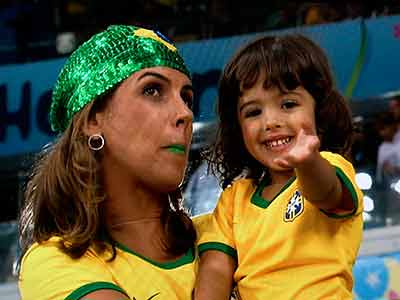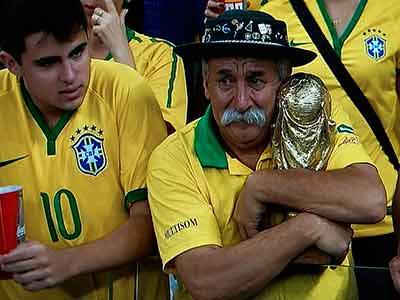 I wonder whether this little girl will remember this day!
Holding on to the cup no matter the score!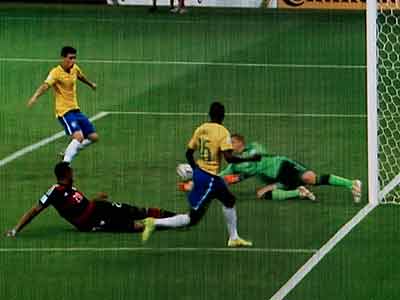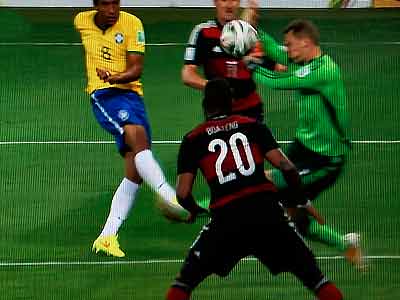 Shock! Horror! Neuer had to make some good saves early in the second half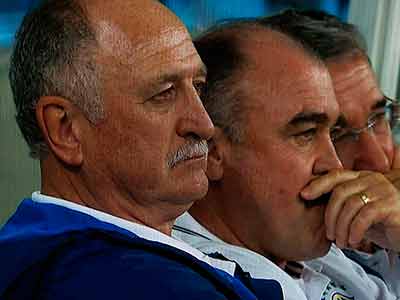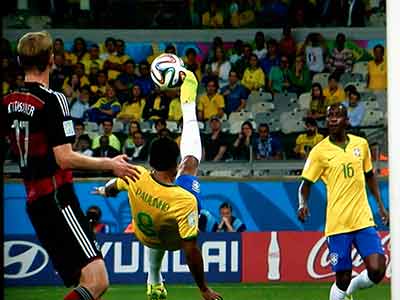 No change in expression on the Brazil bench despite acrobatics by Paulinho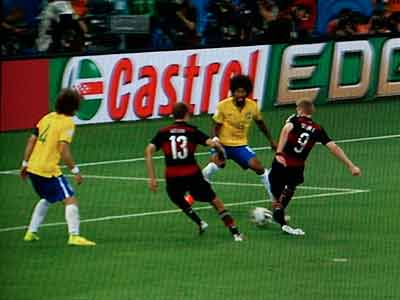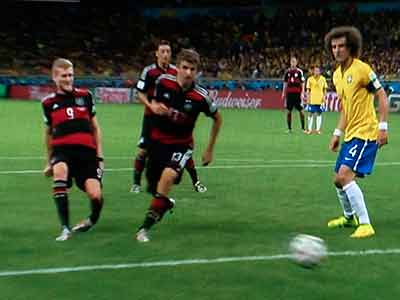 68 minutes and more Brazil suffering as Schurrle scores and it is six nil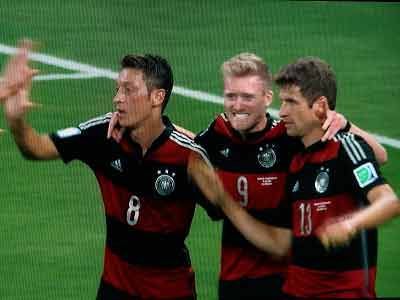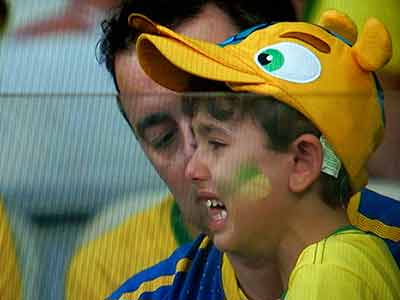 There are going to be a lot of both cheers and tears!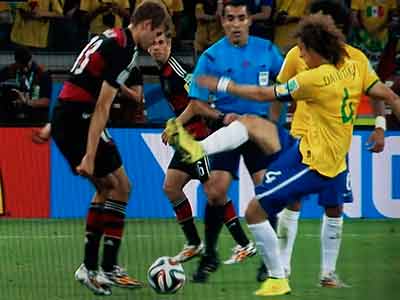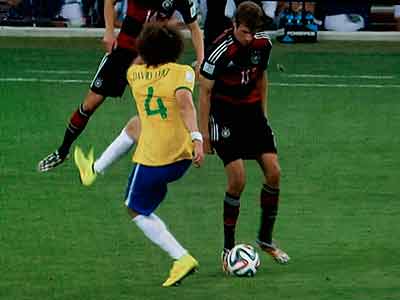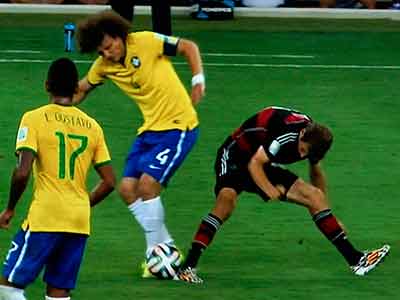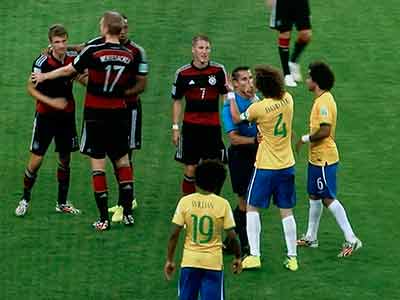 a dispute between Muller and Luiz has to be sorted out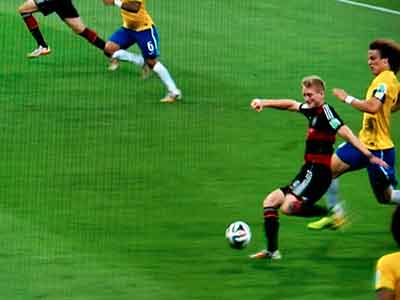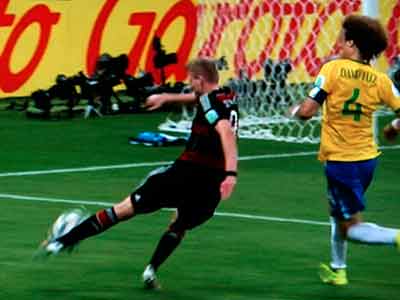 It's Schurrle again in the 78th minute to make it 7-0 - utterly unbelievable!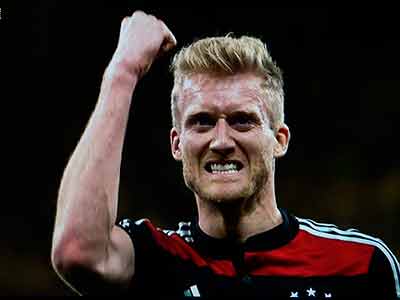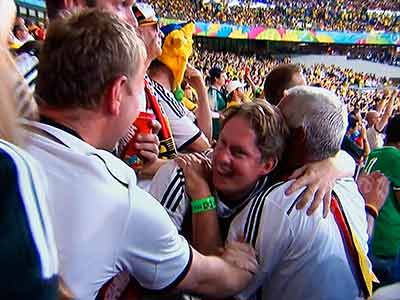 Player and fans celebrate yet again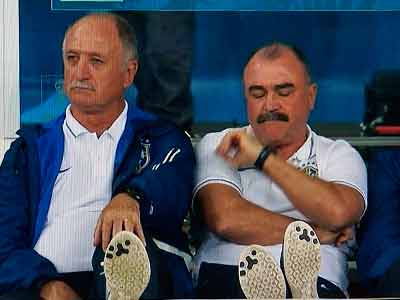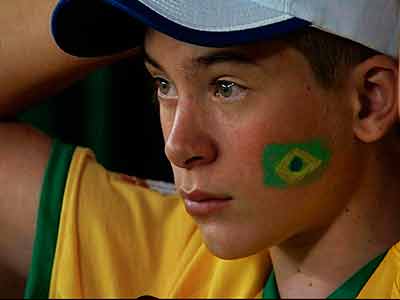 It has been a woeful performance by Brazil -their worst humiliation in their football history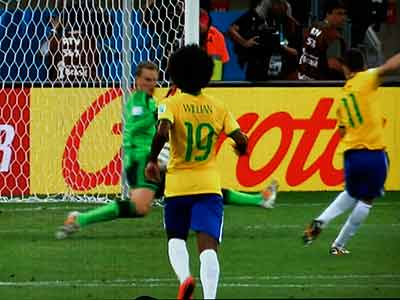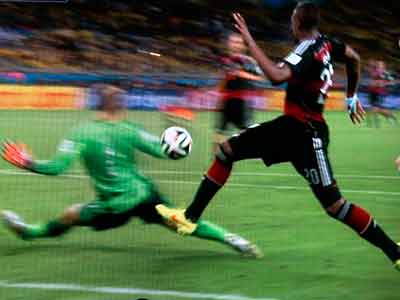 Just before the end with Germany relaxing a bit Oscar did score to reduce the arrears a fraction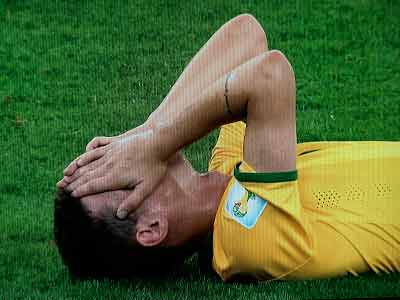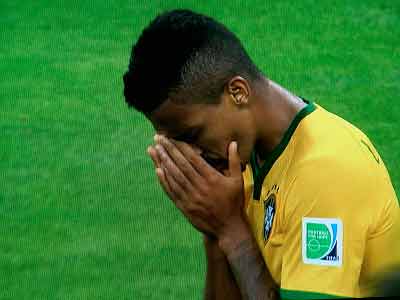 The final whistle goes and the German blitz is over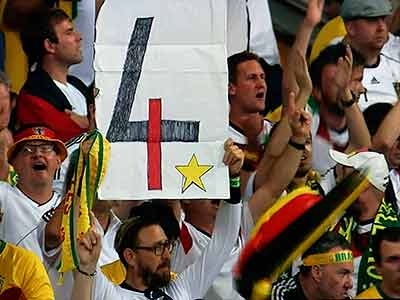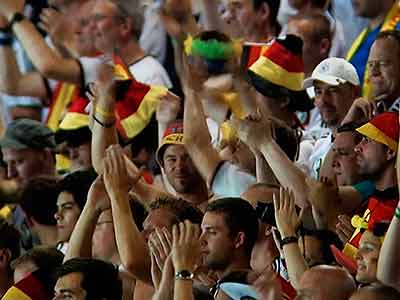 Germany now go through to the Final after this extraordinary result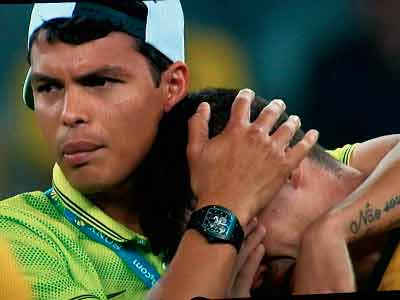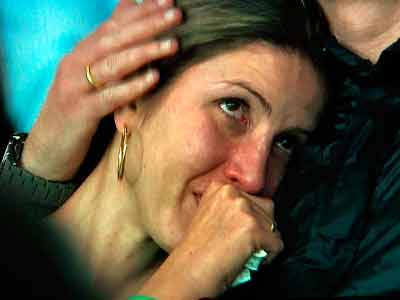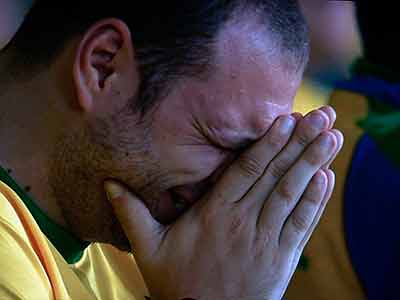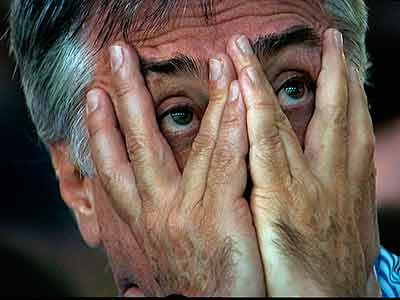 Both players and fans have to be helped with their sorrow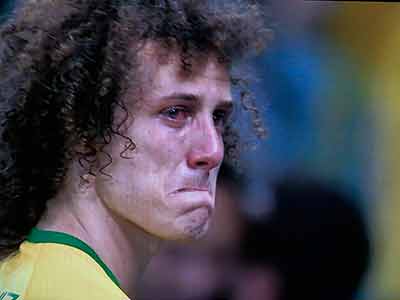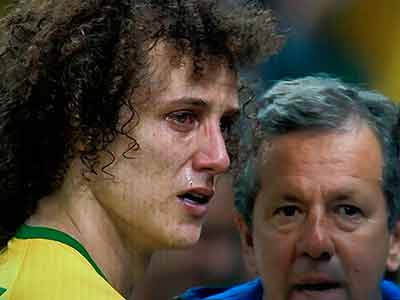 Brazil football is now shell shocked so how will they get on against either Argentina or Holland on Saturday
Brazil have now major problems in all areas so how will the country react to this result
I was in Sweden in 1958 to see Brazil thrash Sweden 5-2 in the World Cup Final - the Brazil team today bears no relation whatsoever to that I saw in 1958