Quarter Final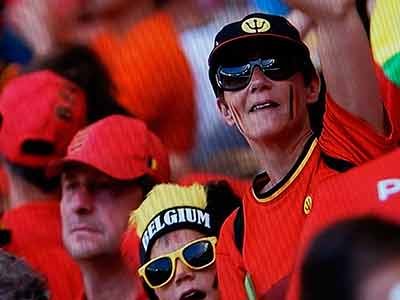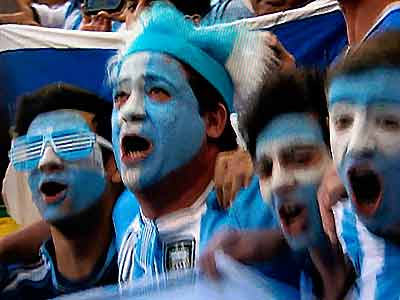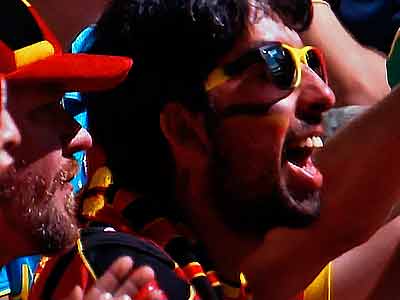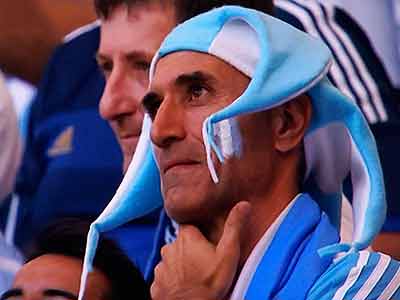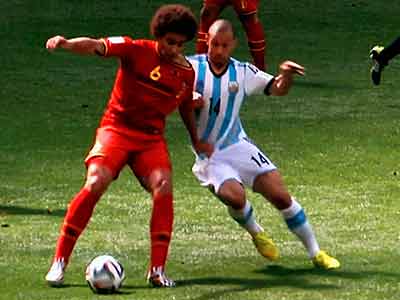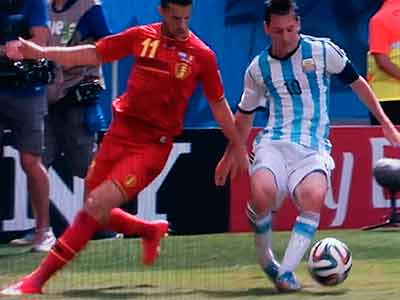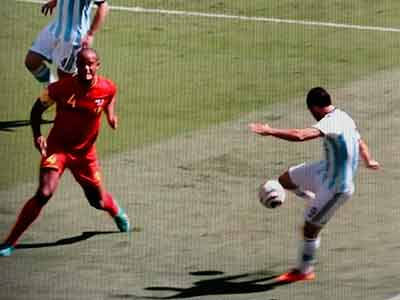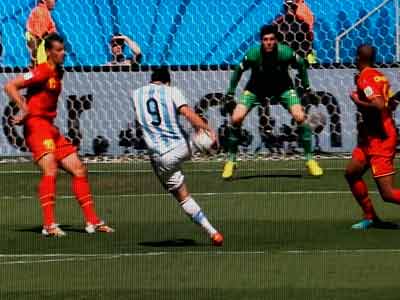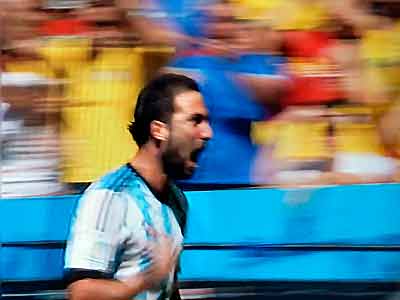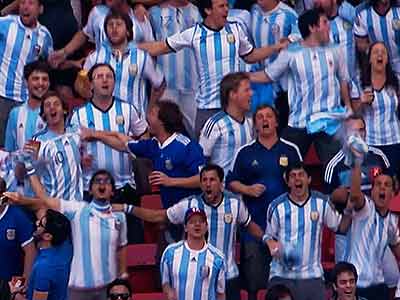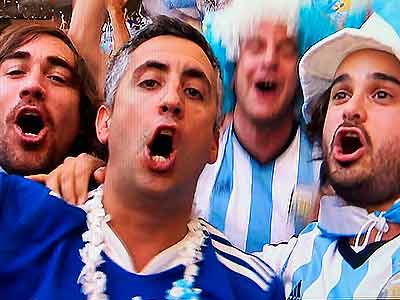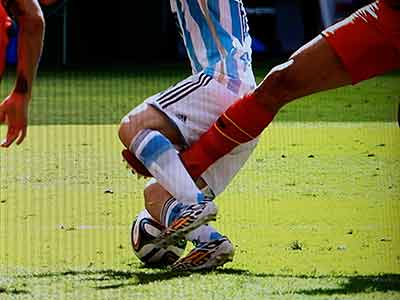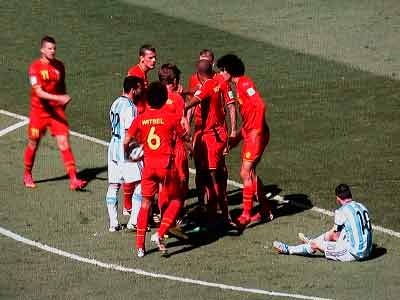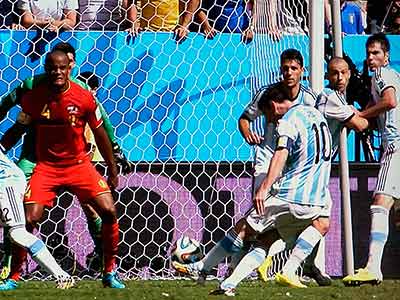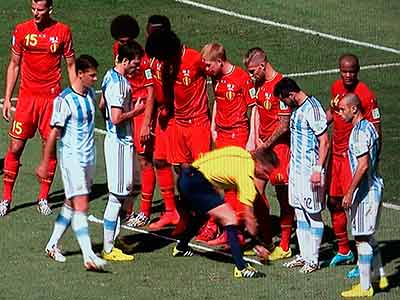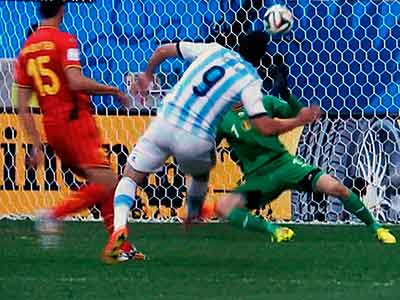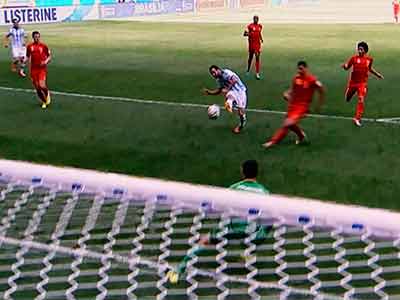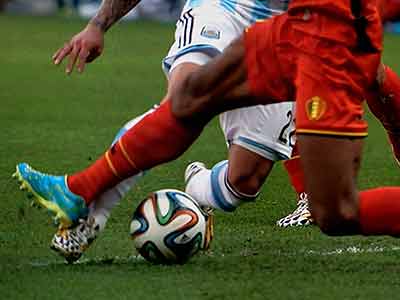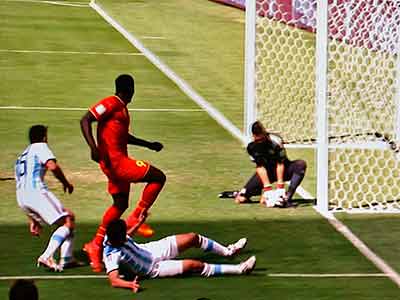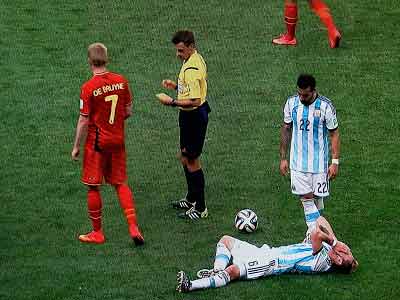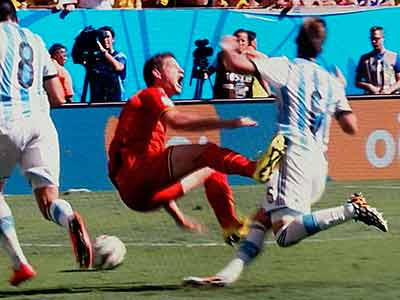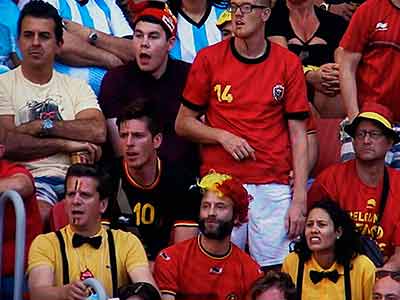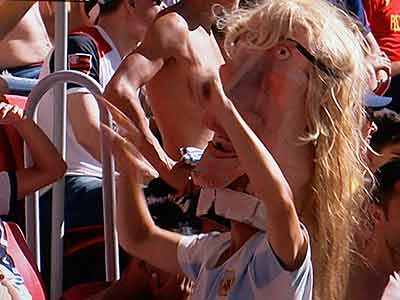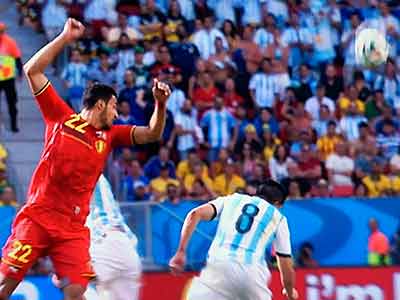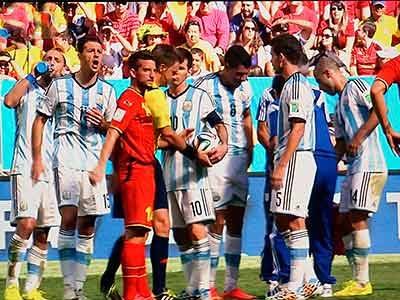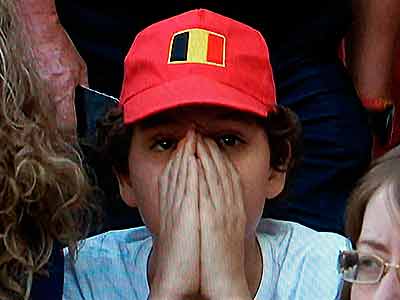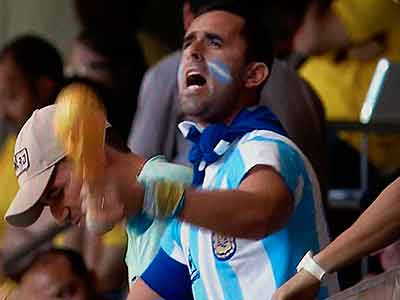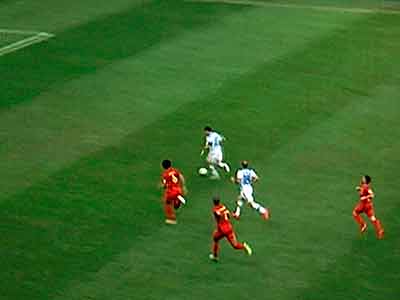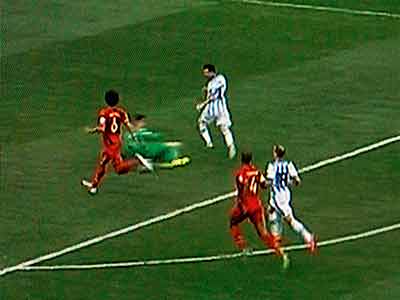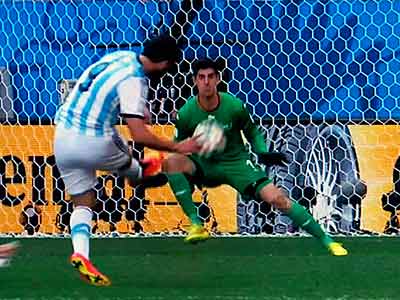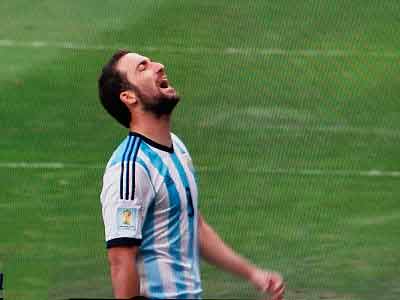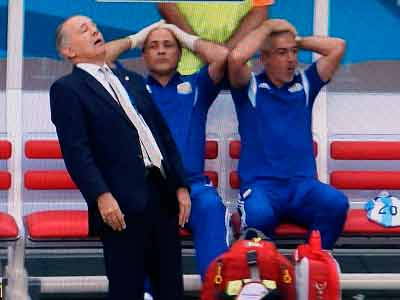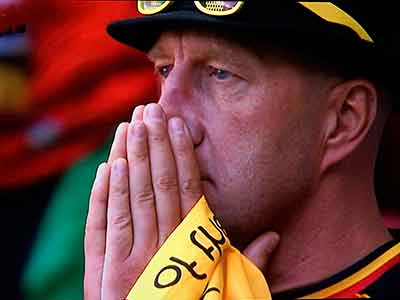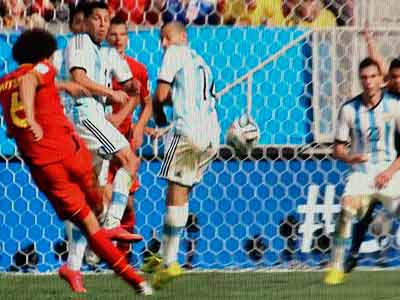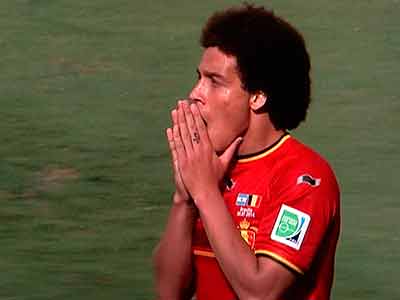 Many thousands of Argentinean fans had traveled to the game
Plenty of early action by both teams
Kompany's error and a deflected pass gave Higuain a chance after 8 minutes - he made no mistake
His goal gave Argentina an important early lead
It's early celebration time for the Argentina supporters
After 38 minutes Fellaini brings down Messi just outside the penalty area
As the referee marked out the ten yards it looked a good opportunity to score but the shot went over the bar
On 54 minutes a shot from Higuain hits the bar -an escape for Belgium
Alderweireld is booked for a foul on Biglia who was then booked himself 6 minutes later for this foul
It was not the most attractive game to watch
As full time approached the tension increased
Giving voice to his opinion next to Zabaleta on the left having a drink is Demichelis of City
Tension too among the fans of both sides
Late on a breakaway by Argentina gave Higuain a chance but his shot was saved
It could have clinched the game
His manager Sabella almost fell over in frustration!
another escape for Belgium
With almost the last kick of the game Witsel shot well over the bar and Argentina go through to the Semi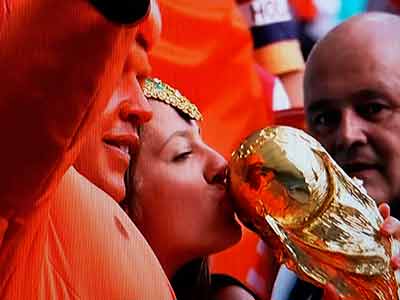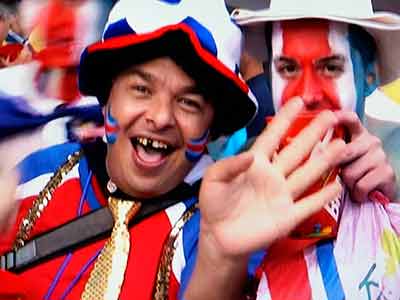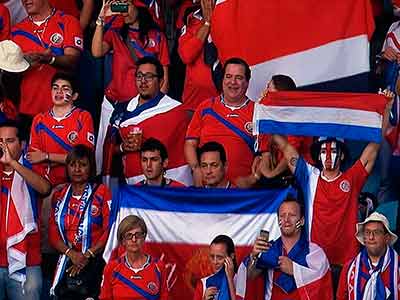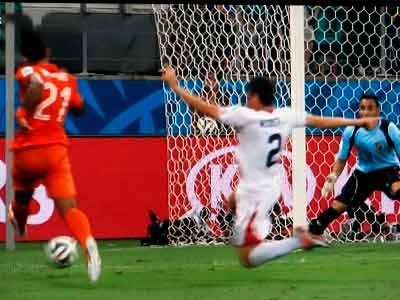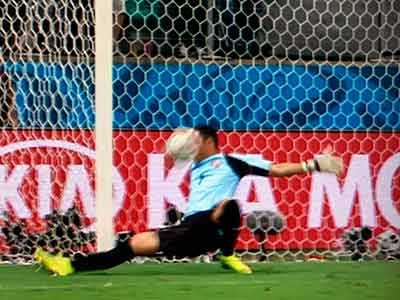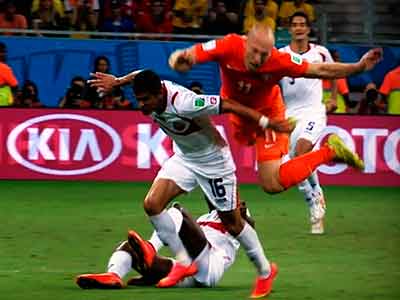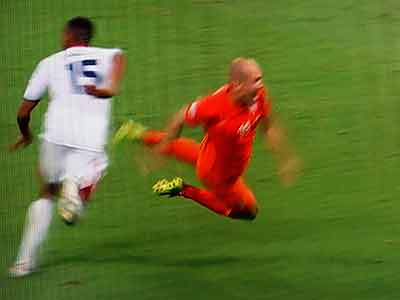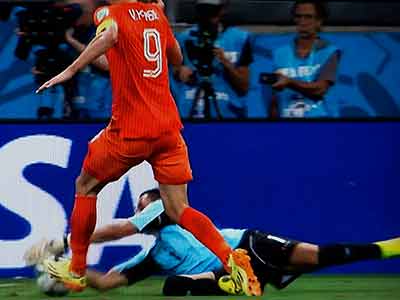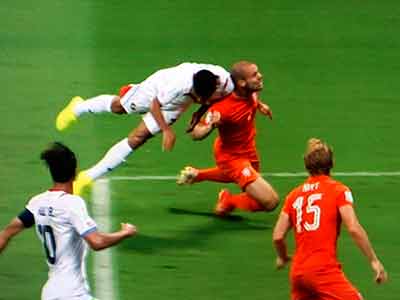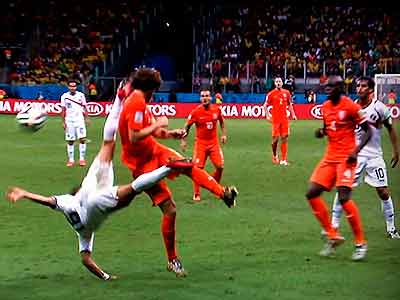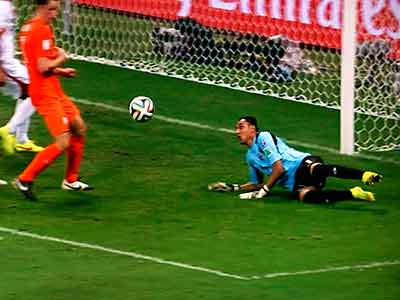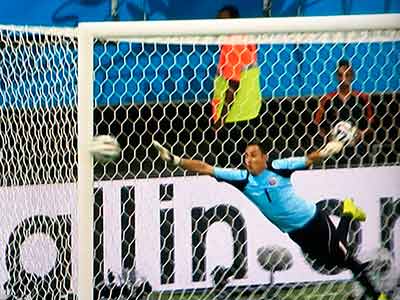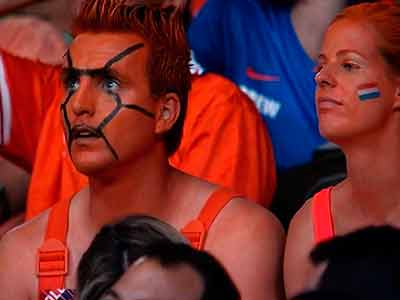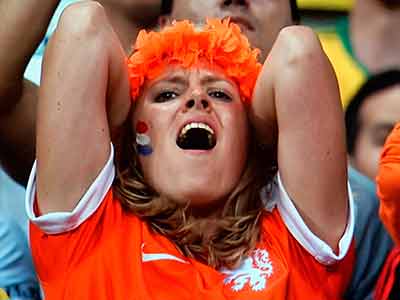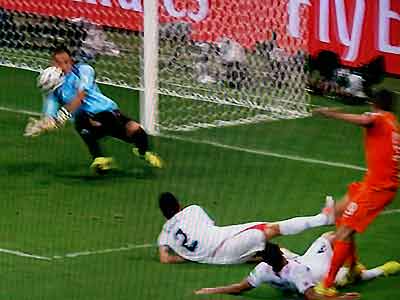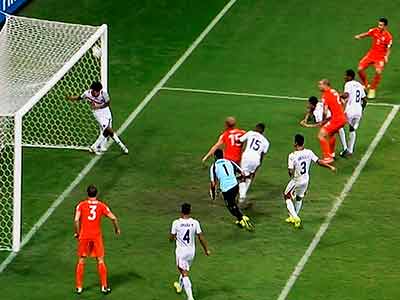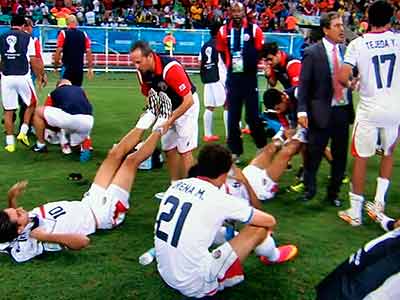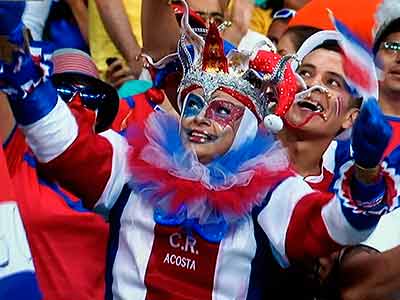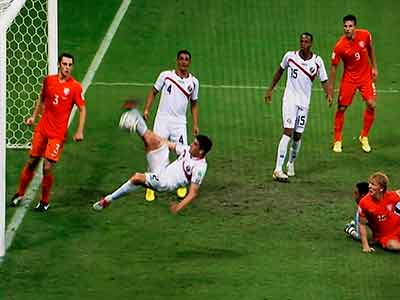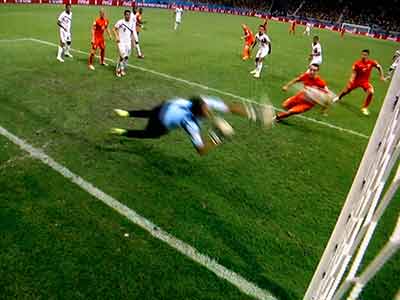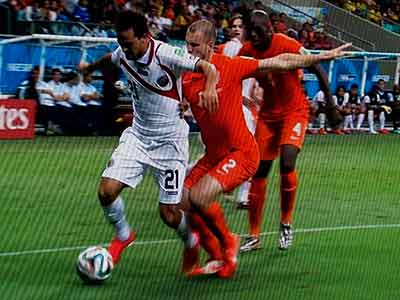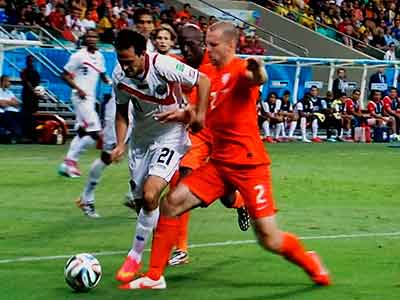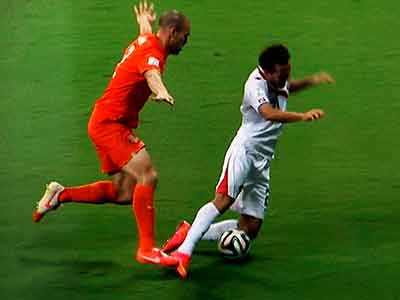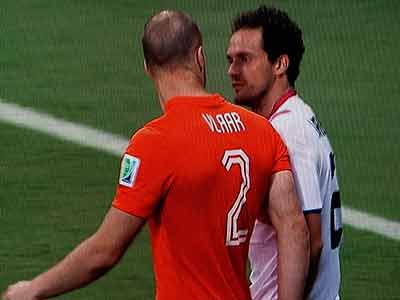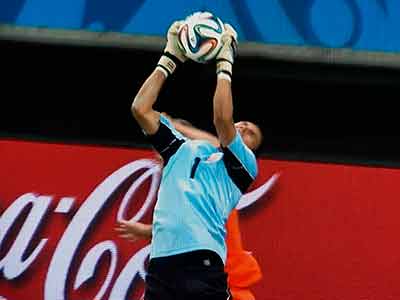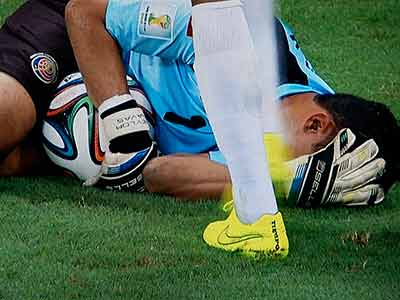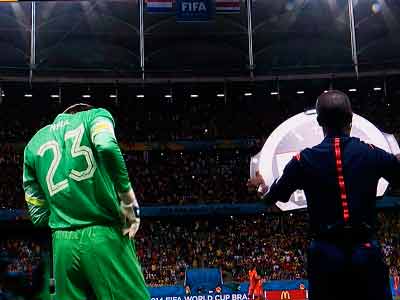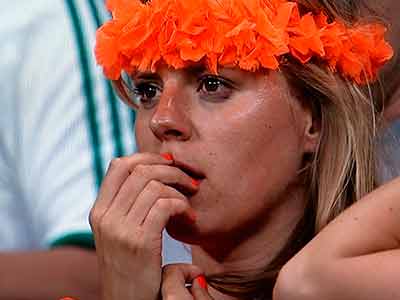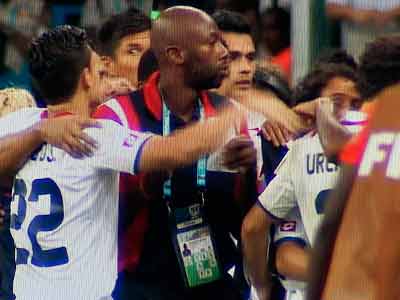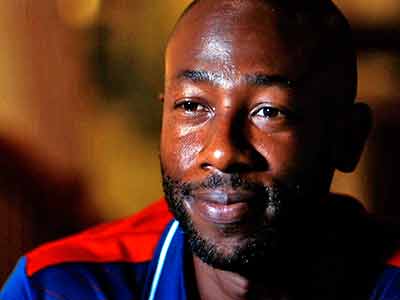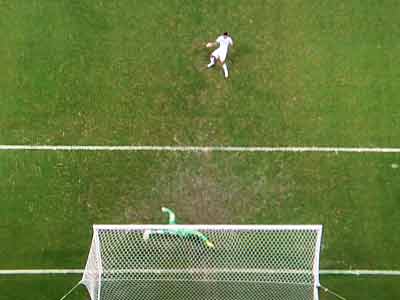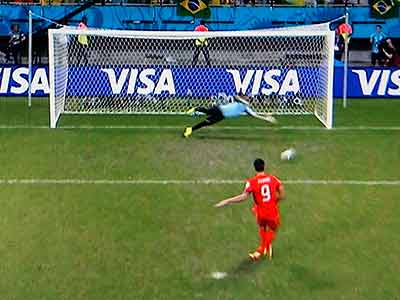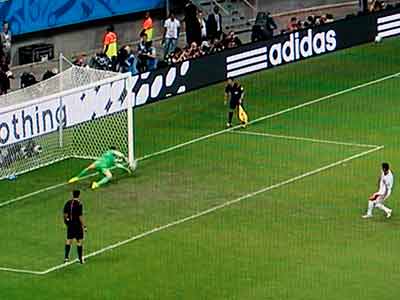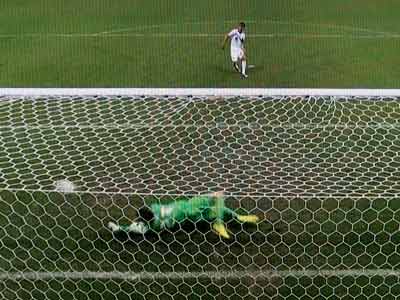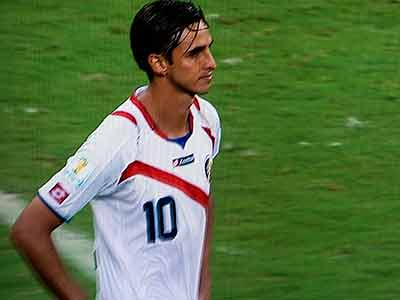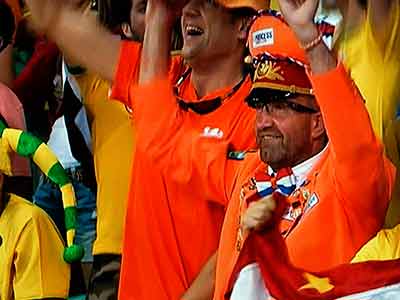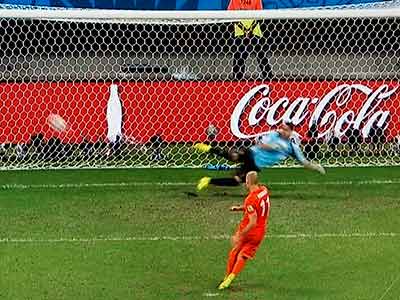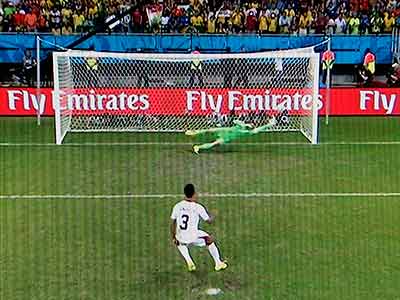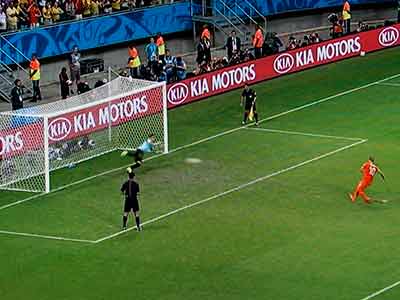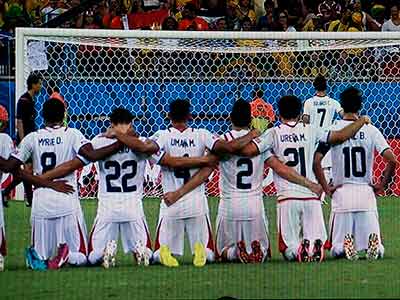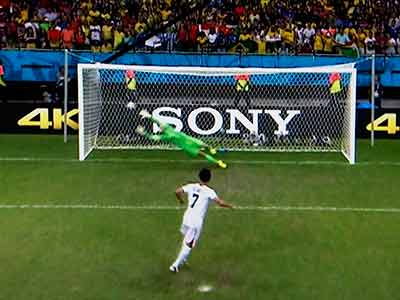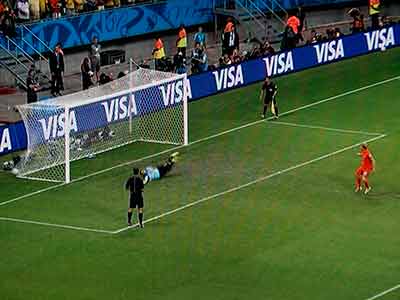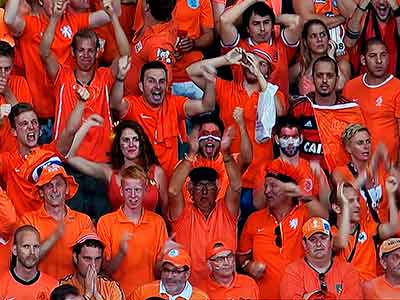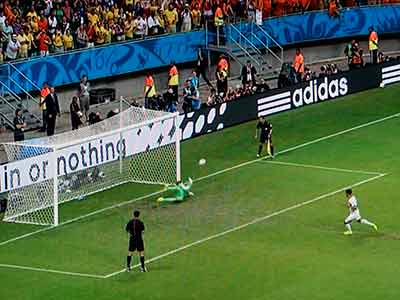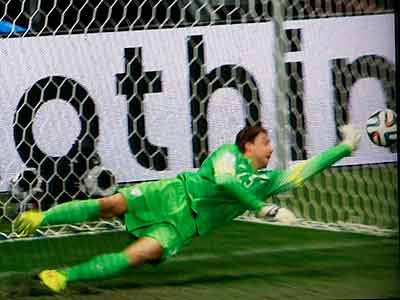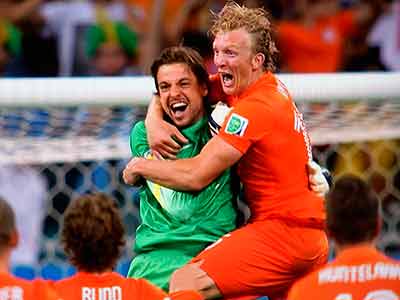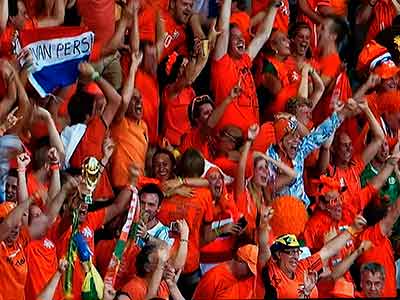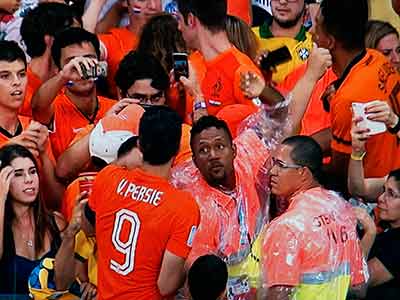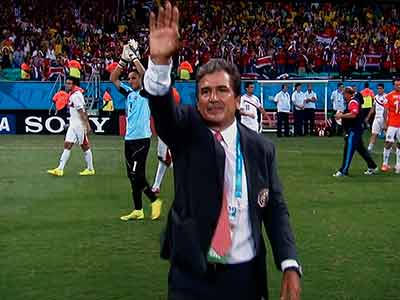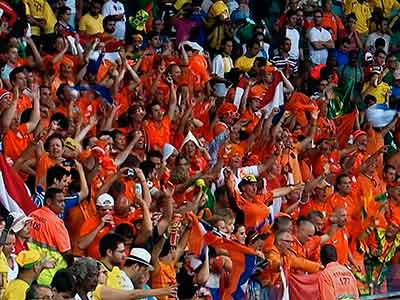 Plenty of support for underdogs Costa Rica
On 29 minutes Depay has an effort saved by keeper Navas
More high diving by Robben though to be fair he was fouled!
a header by Gonzalez goes just wide
Is Robben trying to match the diving of Navas!
The Dutch supporters wonder whether they will ever score!
Navas was easier the busier keeper but he did have help from Valverde who kept a shot out just before full time
So we moved into extra time after a goalless 90 minutes
Costa Rica were finding it difficult to keep a clean sheet but they were defiant
7 minutes into extra time Costa Rica should have had a penalty when Vlaar fouled Urefia
It was a lucky escape for the Dutch as the two players exchanged a few words!
Worry for Costa Rica when Navas had to have some treatment after a fall
Just before the end of extra time Holland changed their keeper bringing on Krul of Newcastle U for the penalties
ex City favorite Paulo Wanchope gives some advice before the penalties
Borges gives Costa Rica the lead
Van Persie scores to make it 1-1
Ruiz has his shot saved by Krul
disaster for Costa Rica - joy for Holland
Robben puts the Dutch ahead much to the enjoyment of their fans
Gonzalez scores to keep Cost Rica in the game
Sneijder nets for Holland
The Costa Rican team watch as Bolanos scores for his team
Kuyt converts the penalty to keep the Dutch in front
Krul then saves from Umana and it is game over
Holland will now play Argentina in the second semi-final
The Costa Rican Coach Pinto thanks the supporters of this brave team who had come so far in the competition