Day 20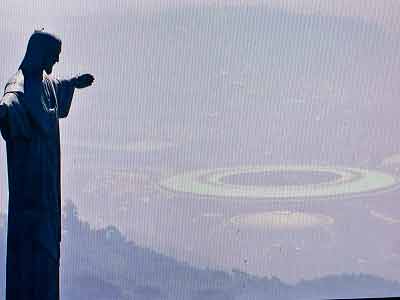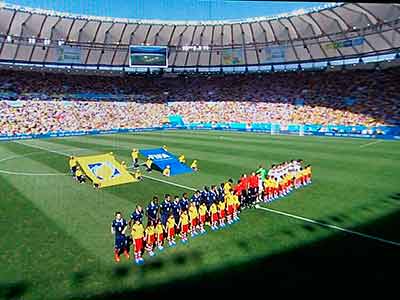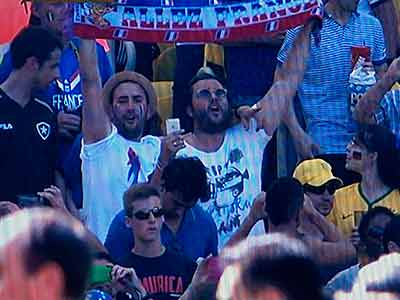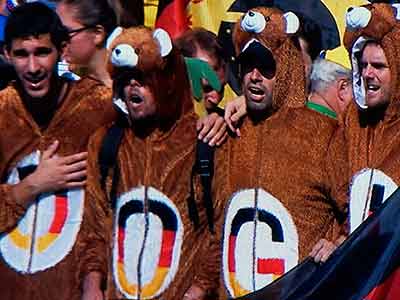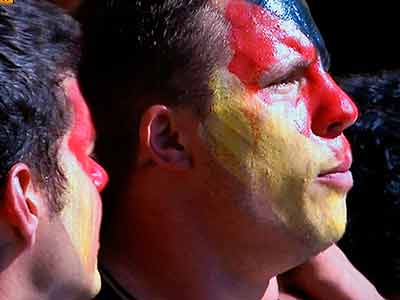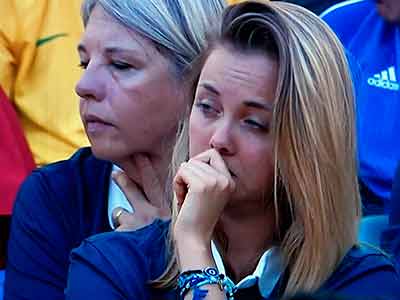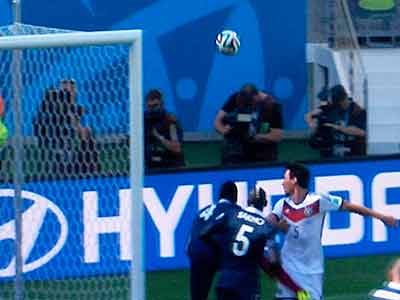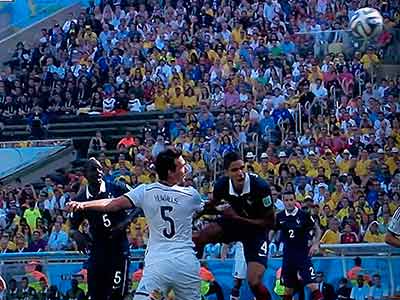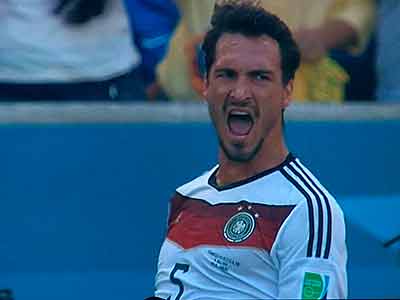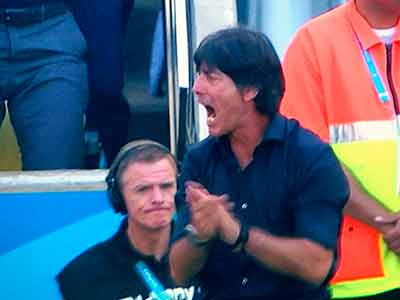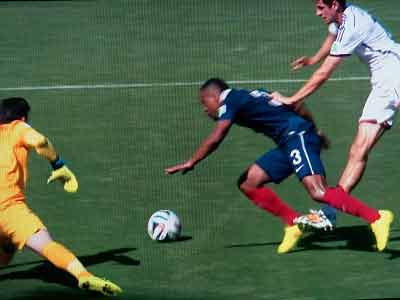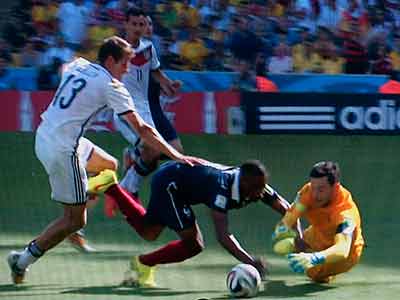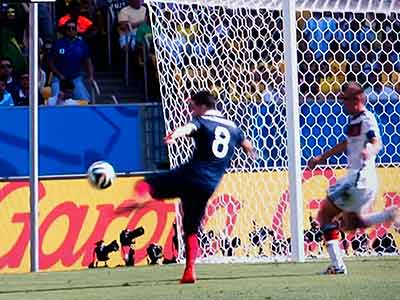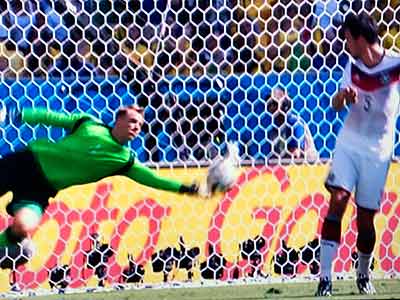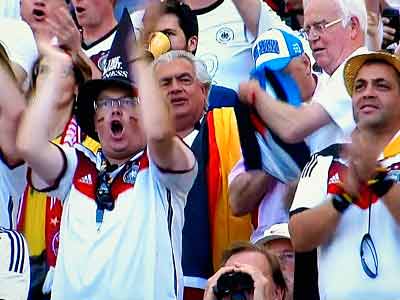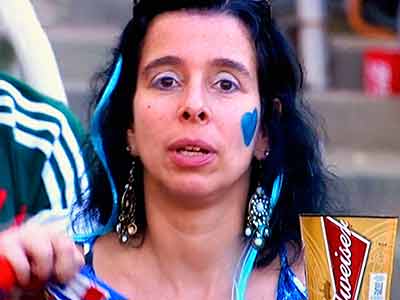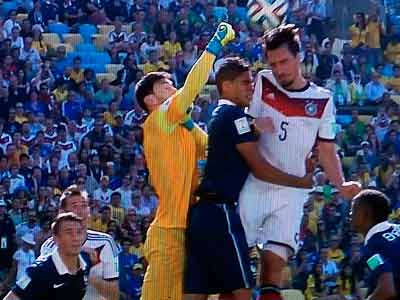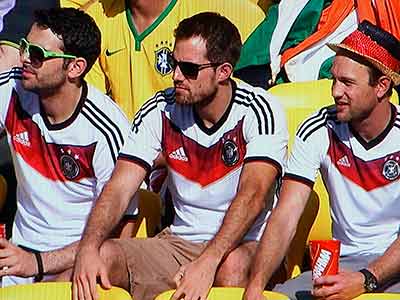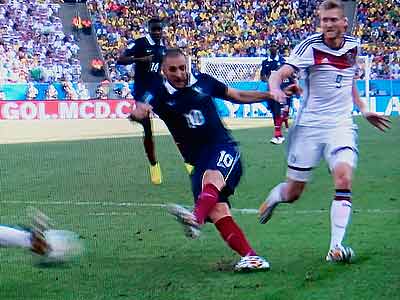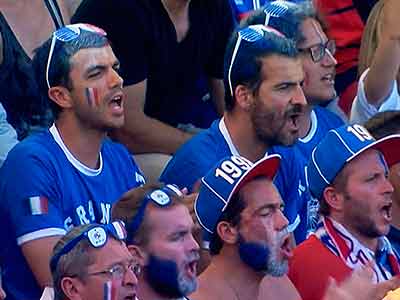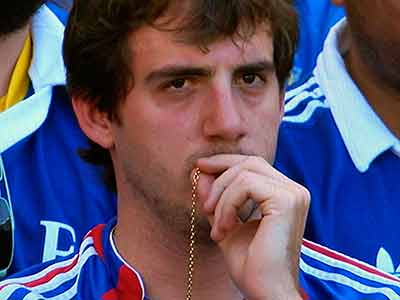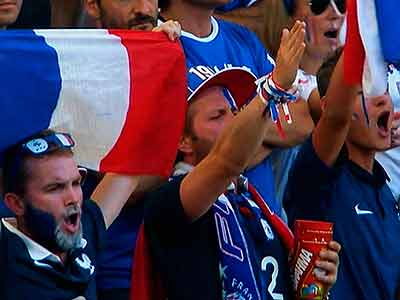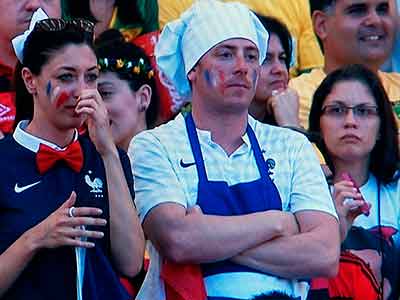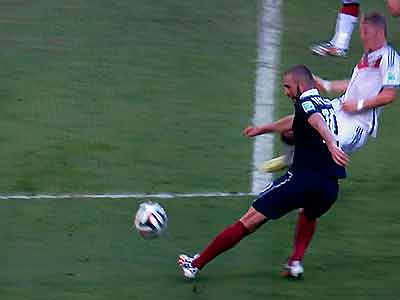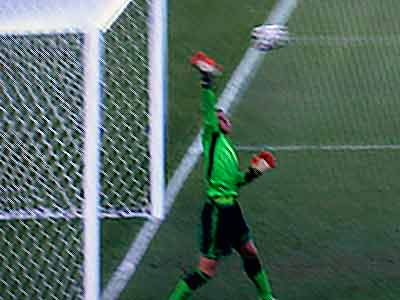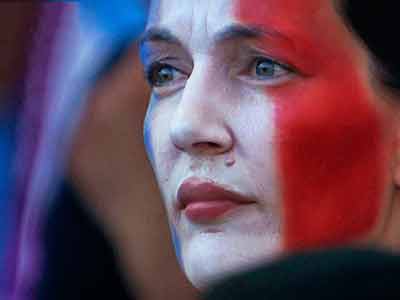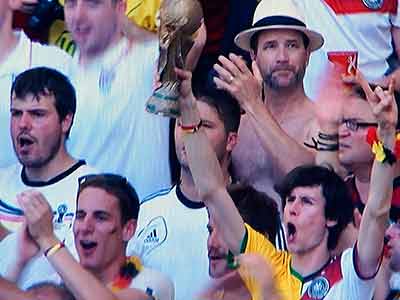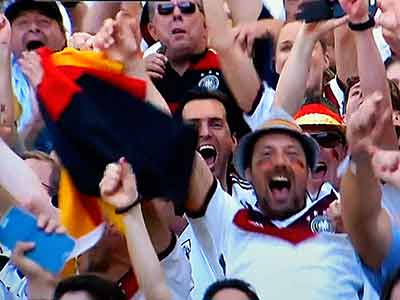 The first quarter final took place at the Maracana in Rio de Janeiro
Not that many French and German fans in the 74,000 crowd
After 12 minutes Germany got a free kick and Hummels cored with a good header
Hummels and Germany manager Low were quite pleased!
Rejoicing for the German fans - gloom for the French
LLoris has to make a brave save
Neuer makes a good save from Valbuena
It was not the most inspiring of games
There were few moments to get excited about - here a Benzema shot is blocked
No luck for the French fans
There was little for the French fans to cheer about and one wished he was back in the kitchen!
in the 4th minute of added time Benzema had a good chance but his shot was brilliantly saved by Neuer
and so the French team are beaten and are out of the competition
So Germany go through to the Semi-Finals and their fans celebrate
Brazil 2 Colombia 1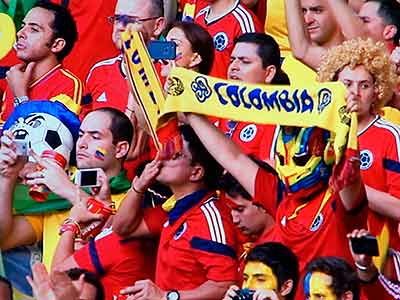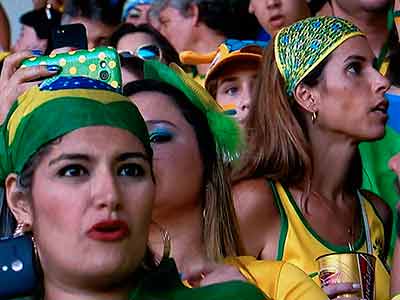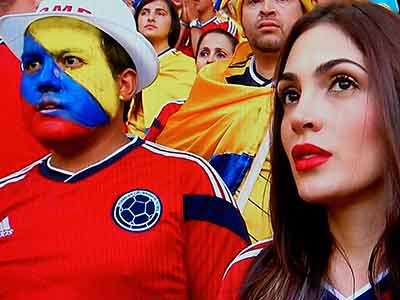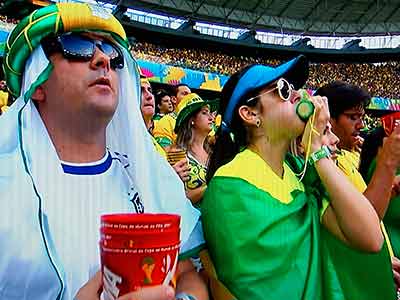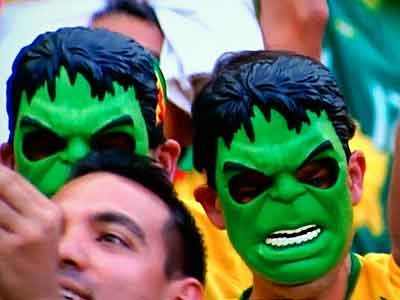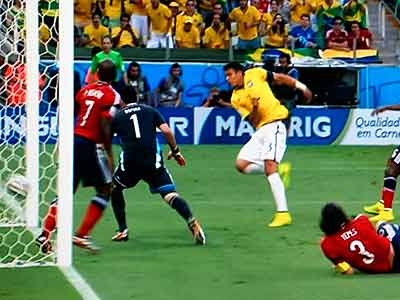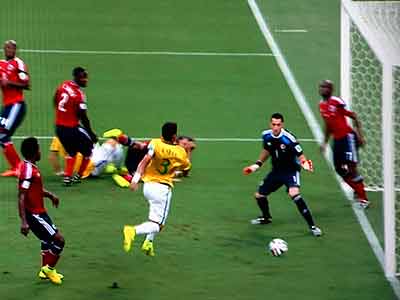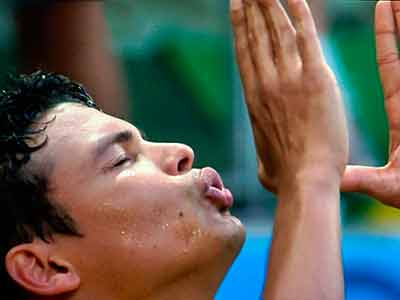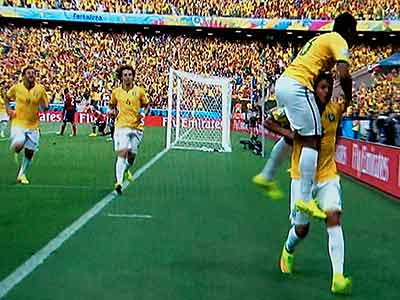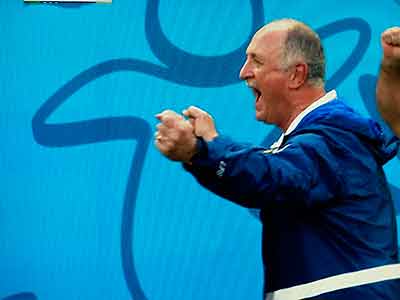 The referee let play flow much of the time but there were several tackles that would have warranted yellow cards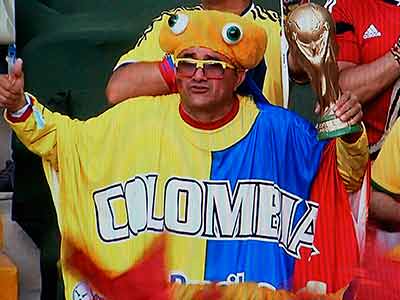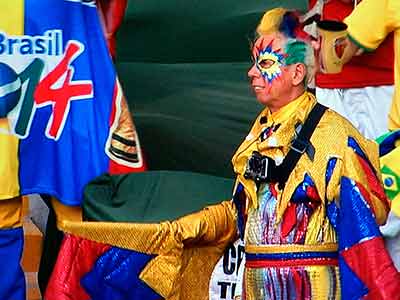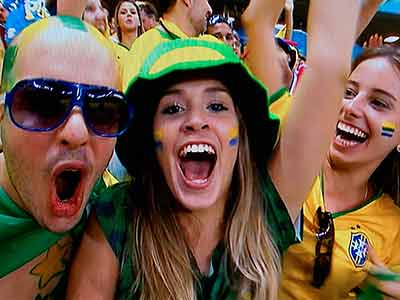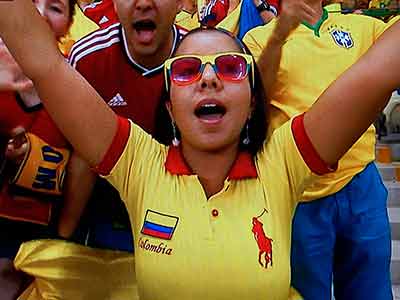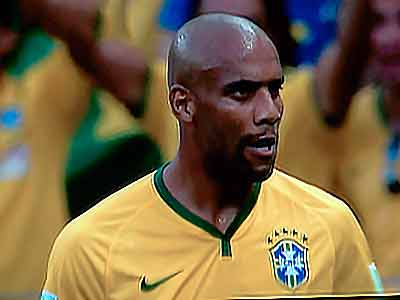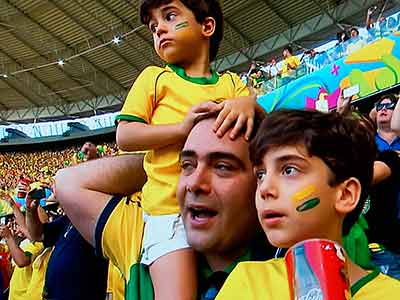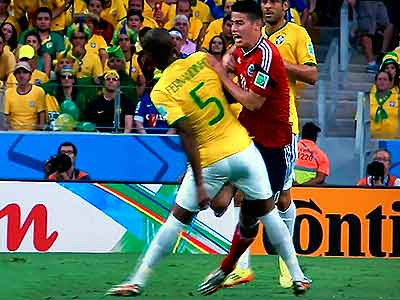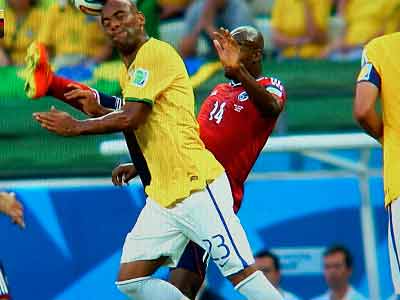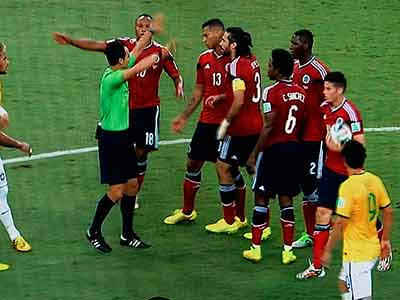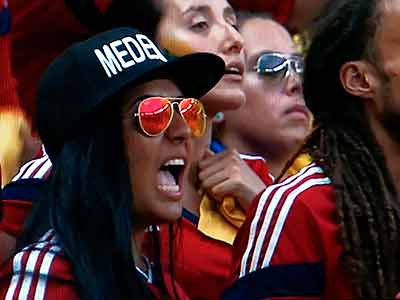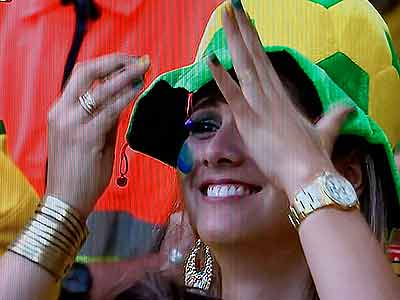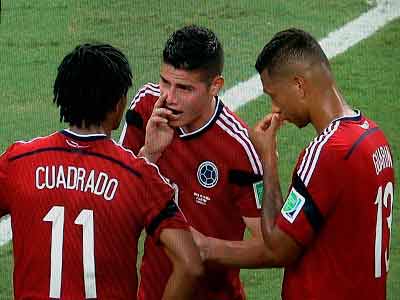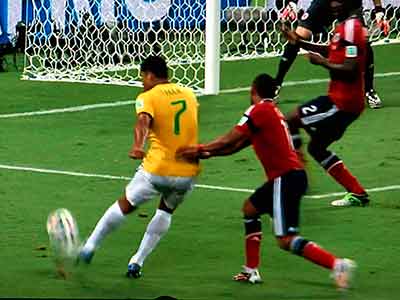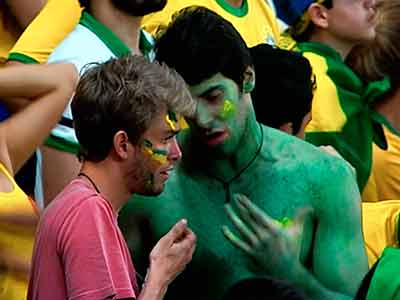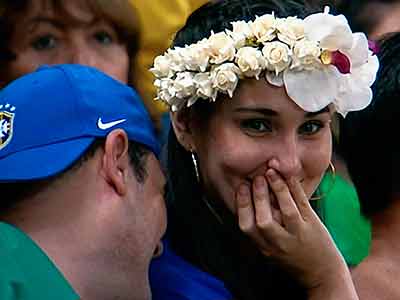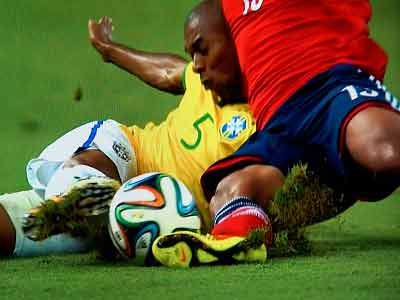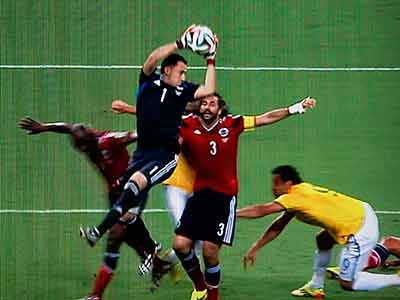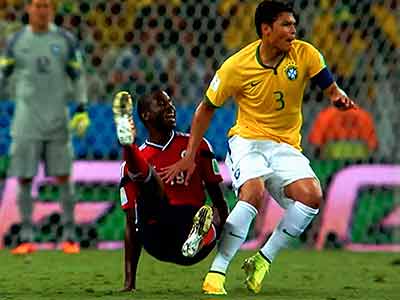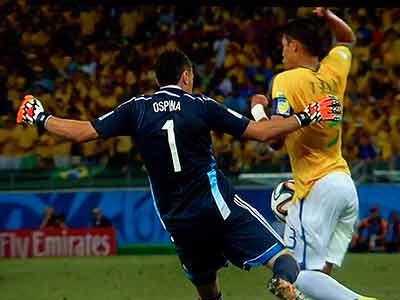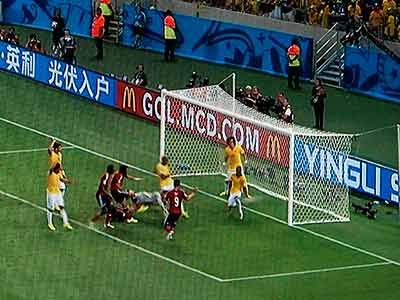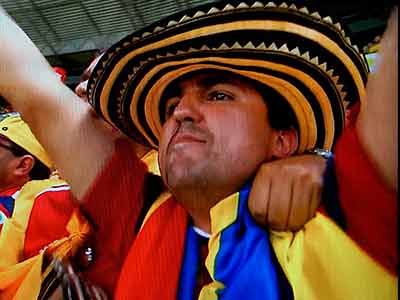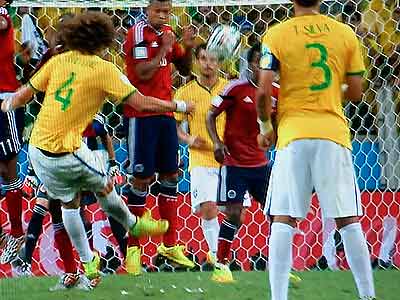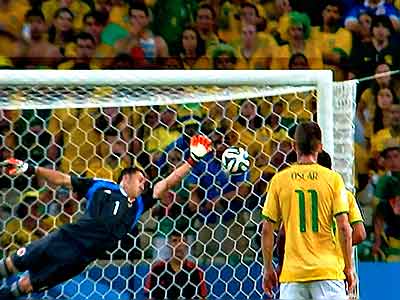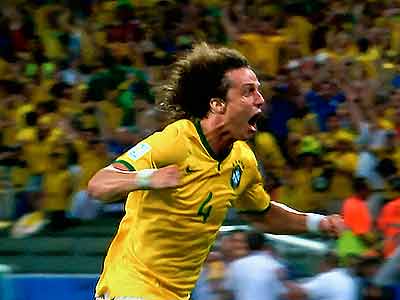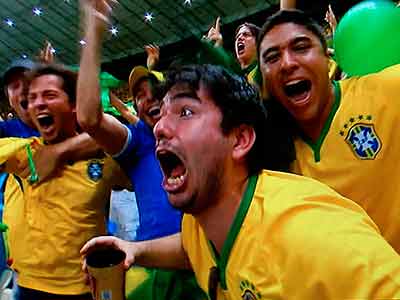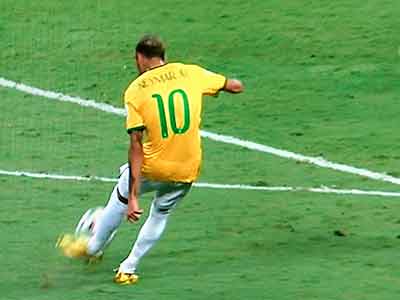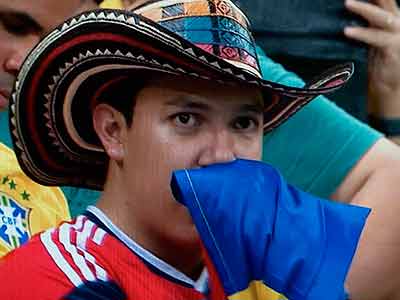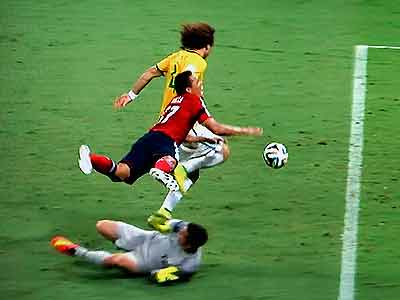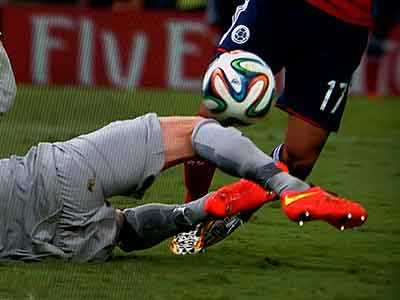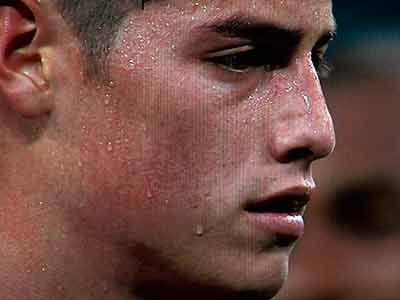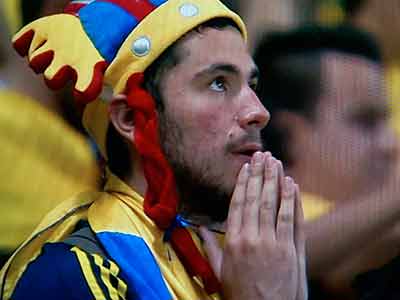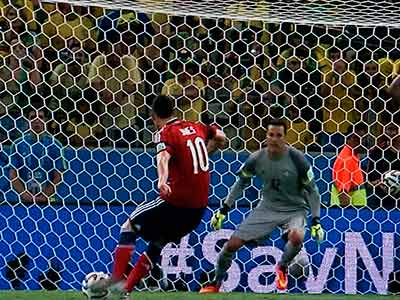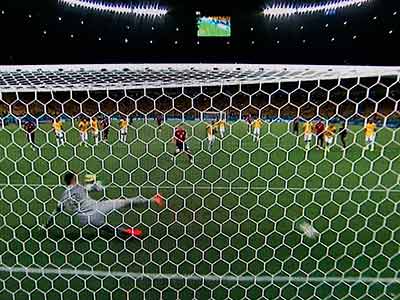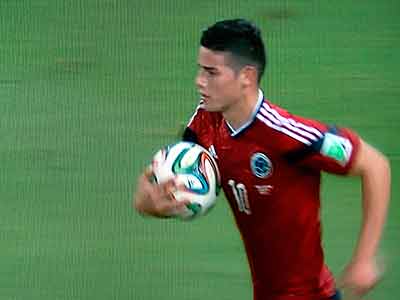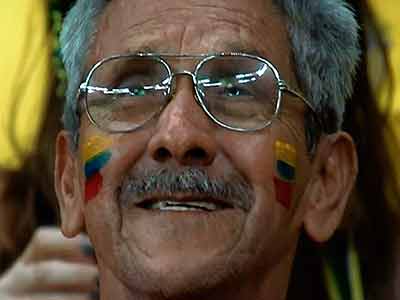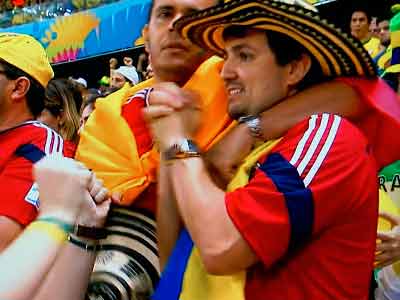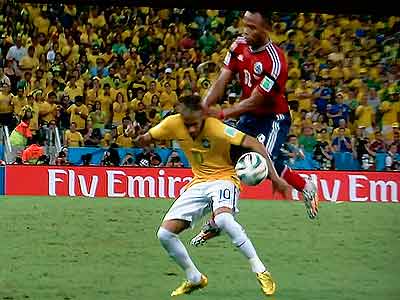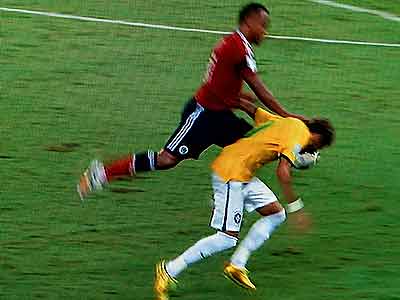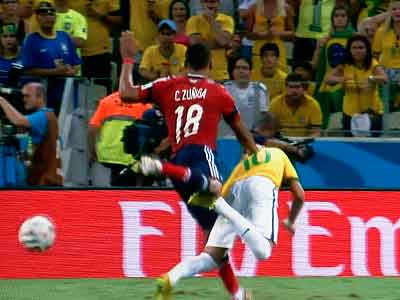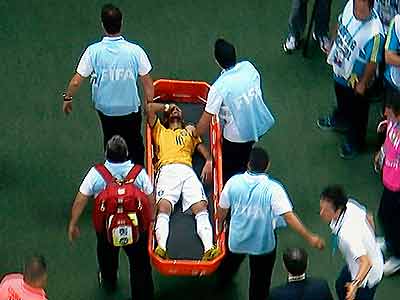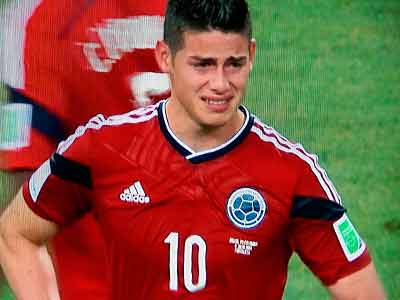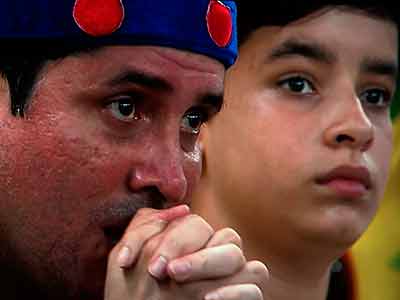 Plenty of good support for Hulk among the Brazil fans
Brazil made a surprise early lead when poor marking at a corner let in Thiago Silva to score from close range
It was just what the game needed
Silva and manager Scolari enjoy the moment
The huge Brazil support raised the roof
City supporters and probably some Brazilian ones would have been surprised to see Maicon in at right back
However City's 'silent assassin ' Fernandinho was in evidence throughout the game and often let James Rodriguez know he was playing
There was plenty to shout about though that bling would have been a problem in Moss Side a few years ago!
James whispers secret ideas at a free kick
Hulk has a shot which goes wide
There are a lot of secrets being shared!
There is plenty of action at both ends
Silva clears and Hulk fouls the keeper just as he is about to kick the ball
On 65 minutes Colombia have a goal disallowed for offside
On 67 minutes Brazil score their second via great free kick by Luiz
So was it the end for Colombia as the Brazil supporters celebrated?
72 minutes on the clock and Neymar misses
5 minutes later and Cesar brings down Bacca and it's a penalty and a yellow card for the Brazil keeper
Young James Rodriguez concentrates as sweat pours down his face as he waits to take the kick
As he runs up to take the kick he hesitates a moment and then as the keeper moves in one direction he slots the ball home in the other corner
He runs back to the centre with the ball eager to score again
Now the Colombian fans have something to hope for as the deficit is reduced
with just three minutes to go came the moment all Brazilian fans were dreading - Zuniga of Napoli jumps up behind Neymar who falls badly and has to be carried off with a bad injury
It's game over and exit for Columbia who have tried so hard - but Brazil go through to meet Germany in the Semi-Final - but without Neymar