Day 18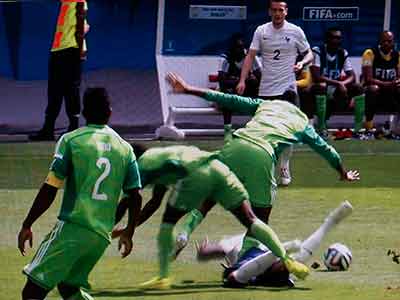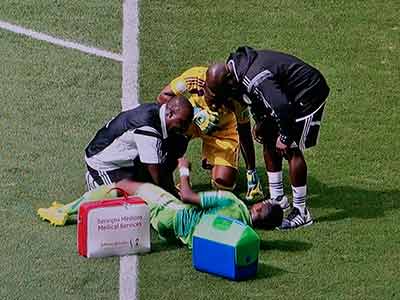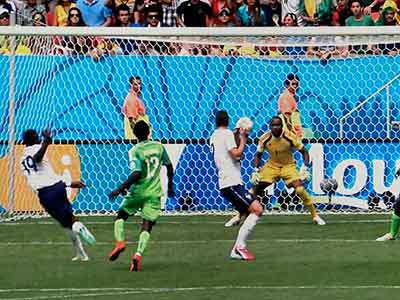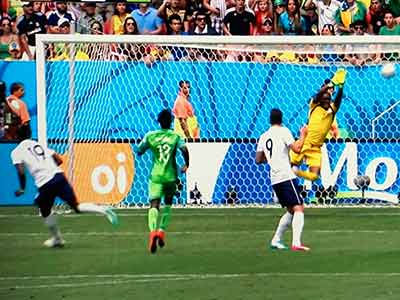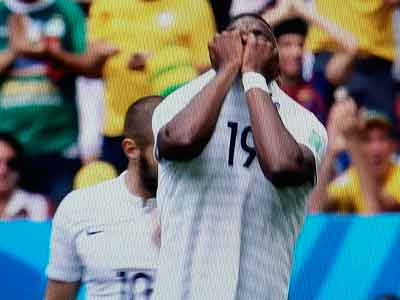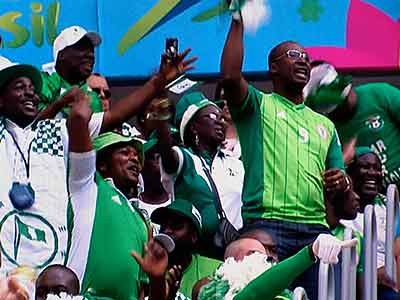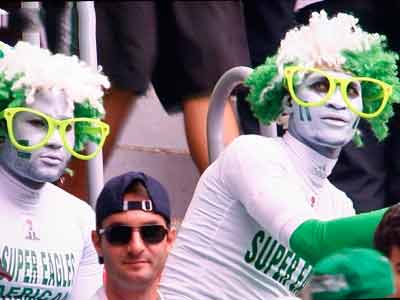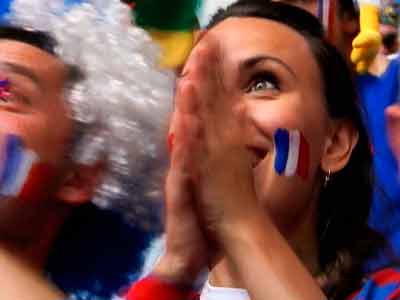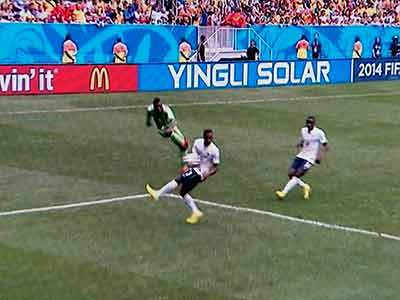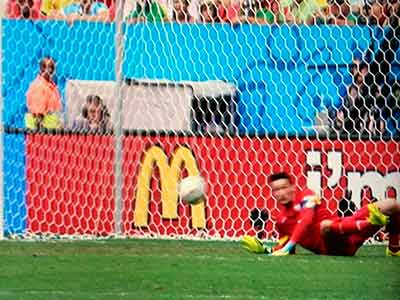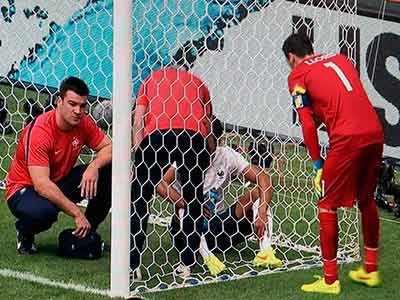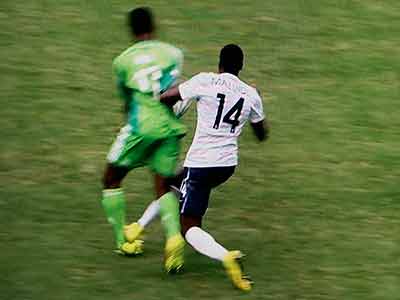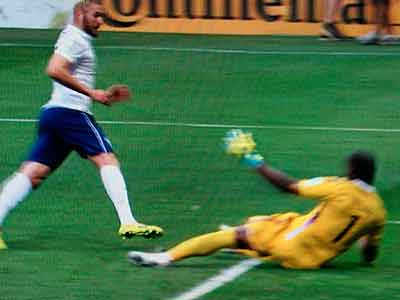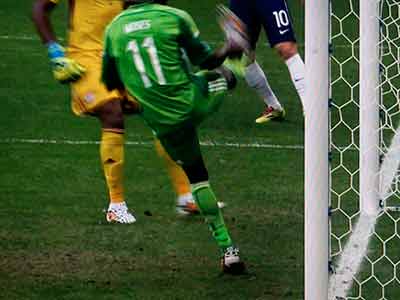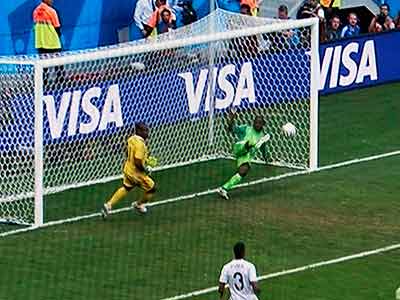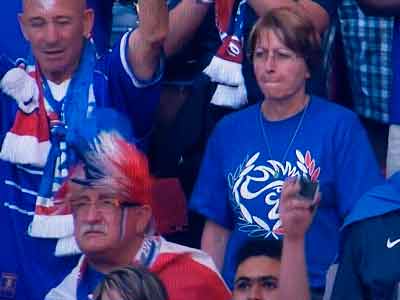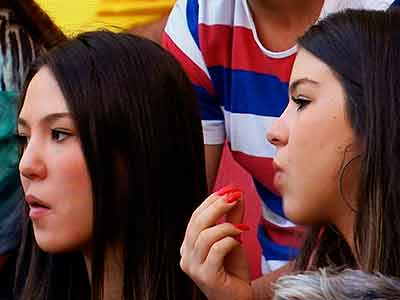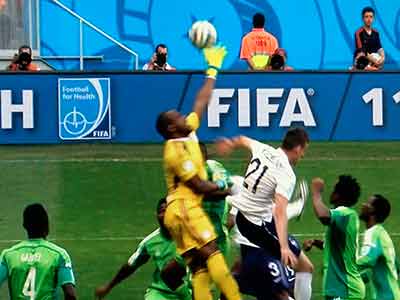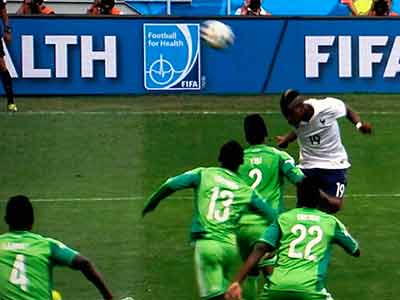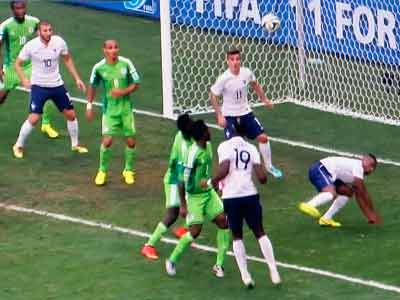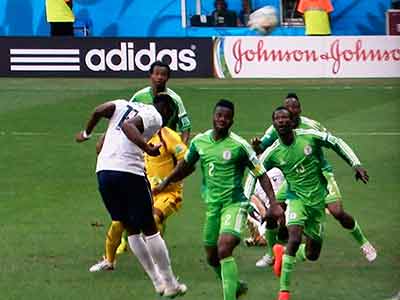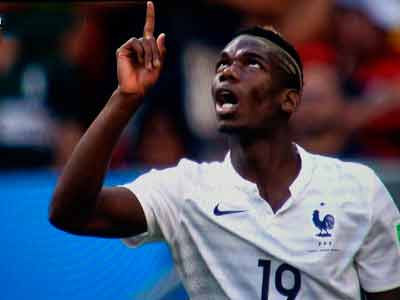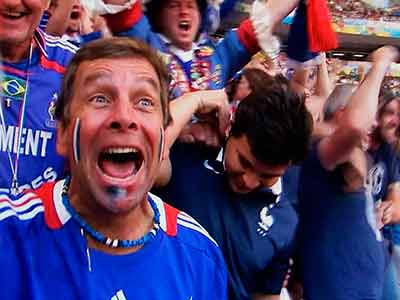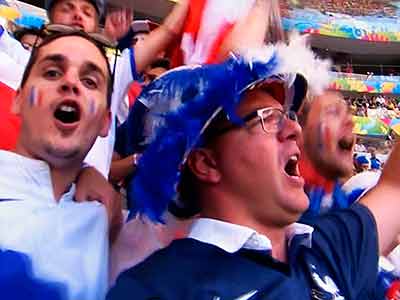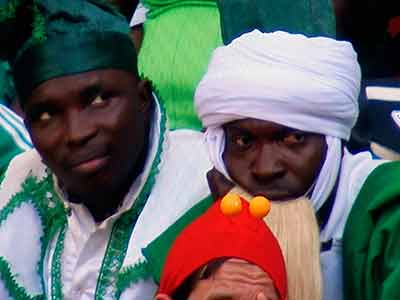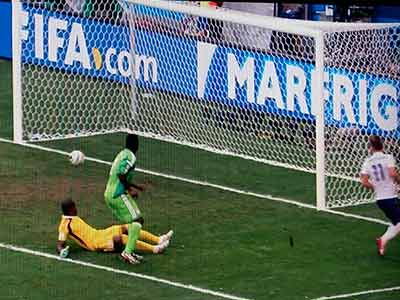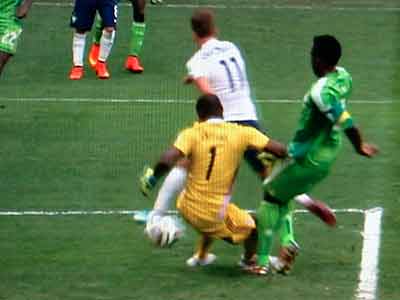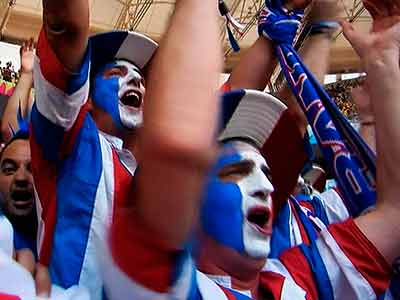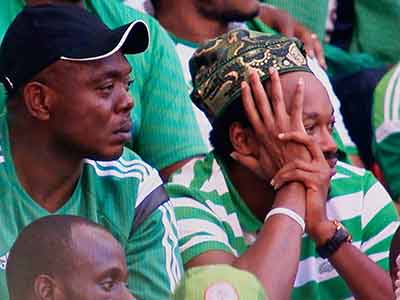 Onazi is injured after a foul by Cabaye
On 21 minutes Pogba had a shot saved by Enyeama
Pogba was mortified but the few Nigerian fans were delighted
Not too much between the sides at the moment
Just before half time Emenike has a shot saved by Lloris
Varane ends up in the net - injured
Mataudi gets a yellow card for this foul on Onazi
Benzema beats the keeper but Moses kicks the ball away from the line
It was quite near the line so goal- line technology was used
Not a great deal to cheer about until.........
...the 78th minute when a partial clearance by the keeper was headed back by Pogba
......into the empty net to give France the lead
It was great relief for the French
A wonderful moment for the French fans but disaster for the Nigerians
France added to the score in the 90th minutes through an own goal by Yobo
France go through to play Germany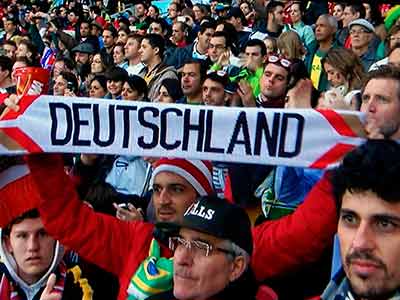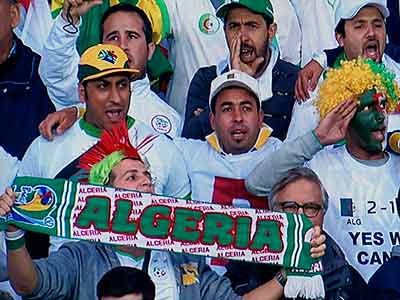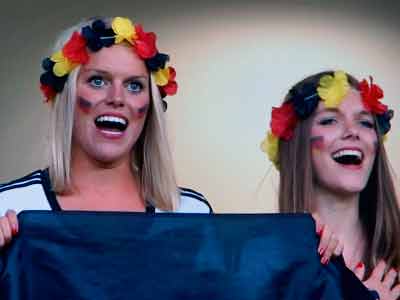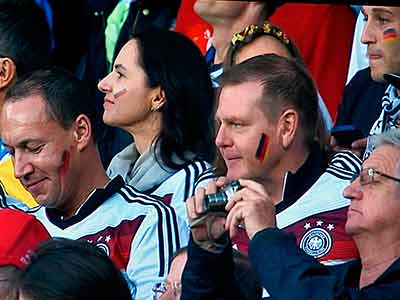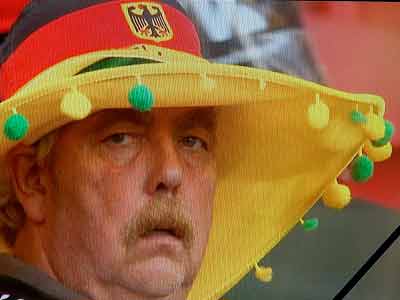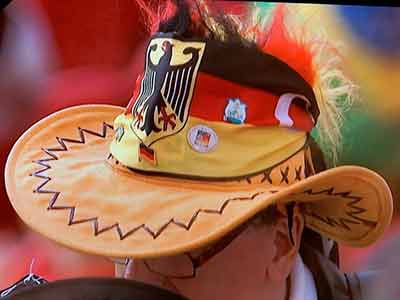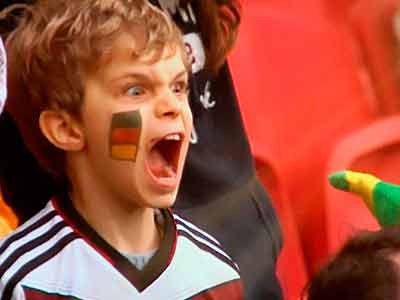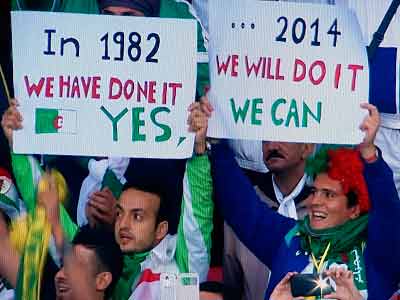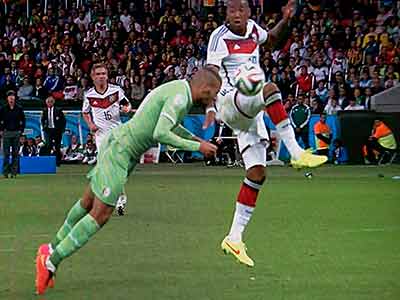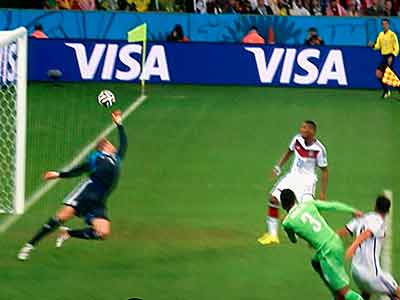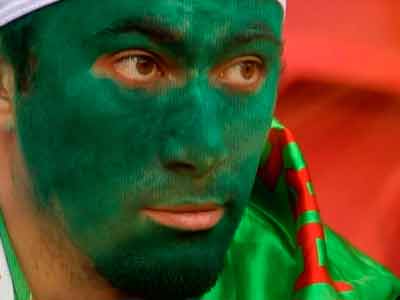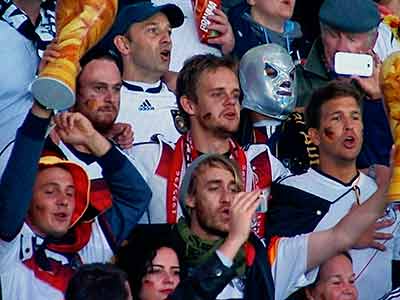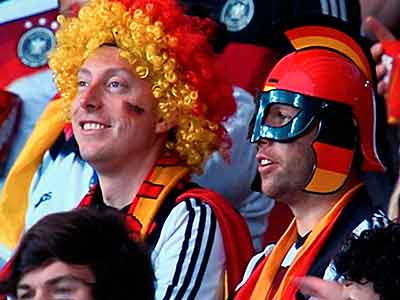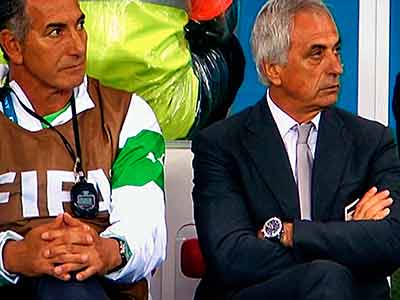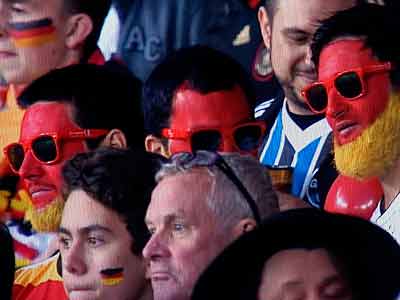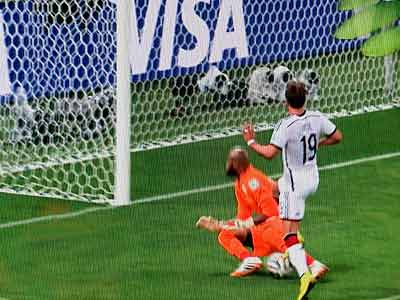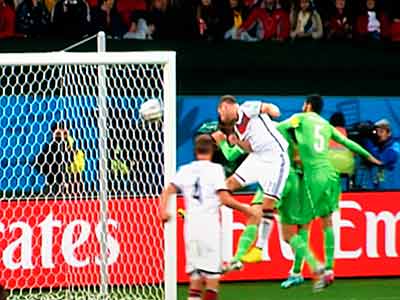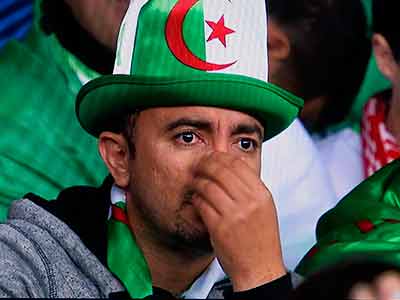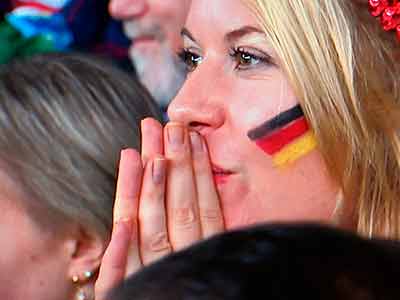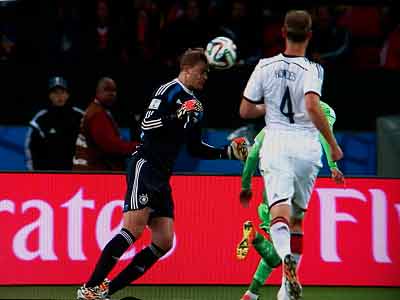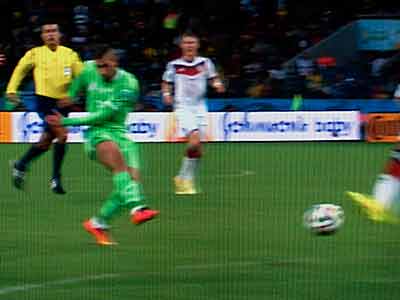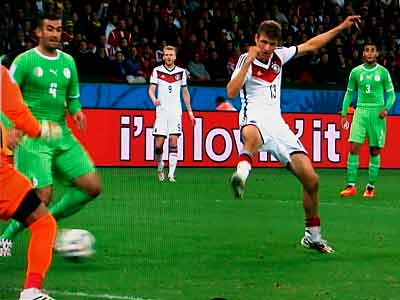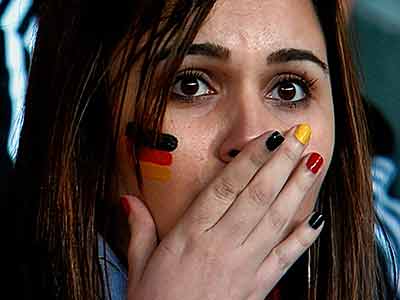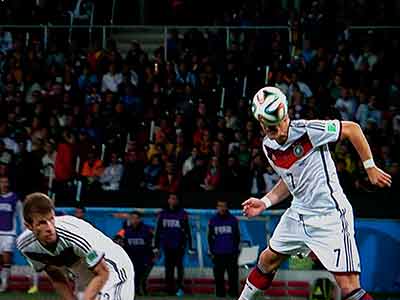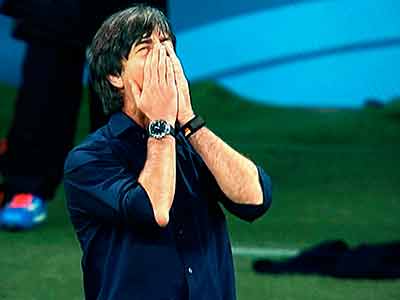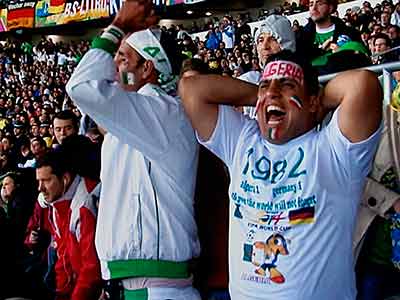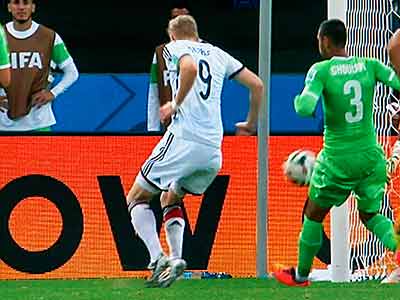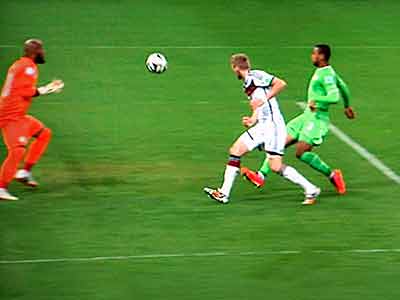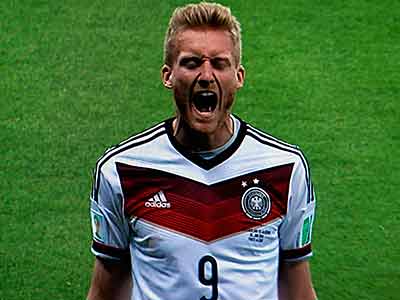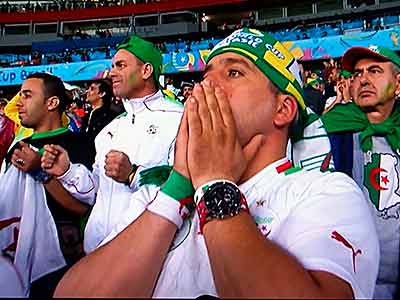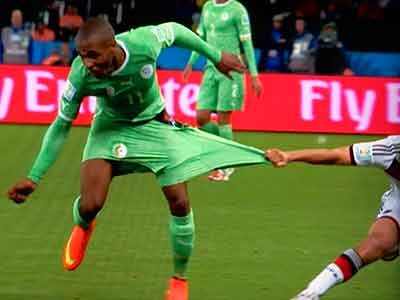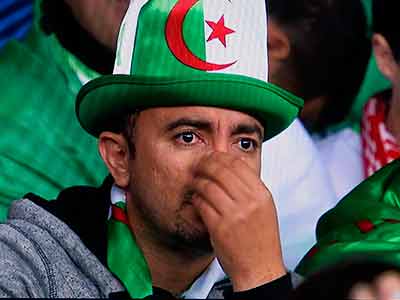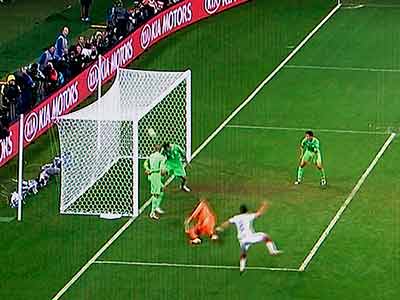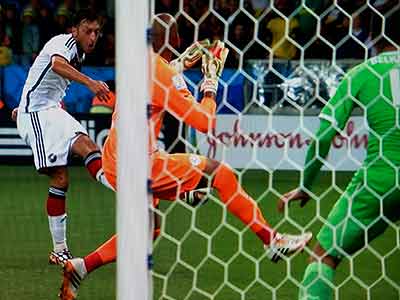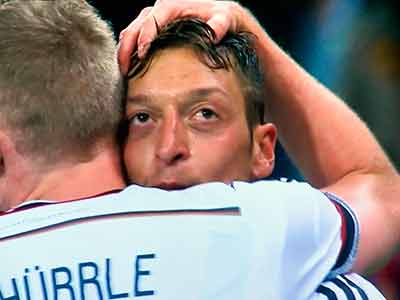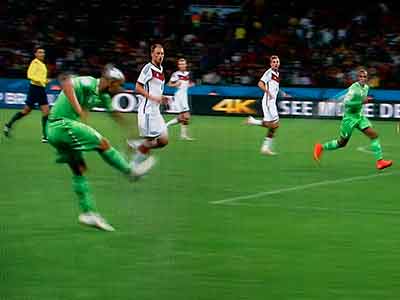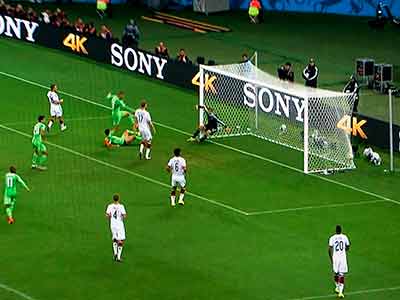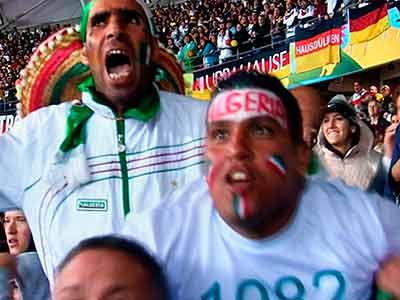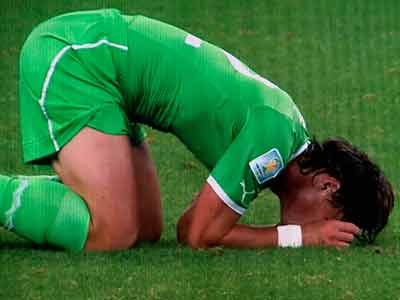 Can you speak up? We just can't hear you!
Algeria often gave the German defence plenty to think about in the first half
a good attempt by Ghoulam goes just wide
There was little between the two teams and we could be having extra time again
The Algerian keeper 28 year old M'Bolhi made some good saves rom Gotze and Mustafi
It was tough for the fans
German Keeper Neuer has to head clear a breakaway
Slimani of Sporting Lisbon has a shot saved
Muller misses a good chance shooting wide
In the 89th minutes a header from Schweinsteiger is saved
German Manager Joachim Low shows his frustration
The Algerian fans cheer the keeper
two minutes into extra time and Germany strike - Schurrle scores from close range after good work by Muller
It was a blow to Algeria who had played well throughout the game
A case of holding I think! Good job the shorts are strong!
Ozil added a goal after 118 minutes to clinch the game
It was a good effort taken from a difficult angle by the Arsenal player
in the final moments Algeria got a goal back - Djabou scoring but it was too late
Algeria had played really well but Germany now will play France in the quarter final